7 Simple Tips for How to Decorate a Hutch in Dining Room 
Today I'm sharing 7 Simple Tips for How to Decorate a Hutch in Dining Room. Do you need help showcasing your treasures? I've got you covered.
Back when I was a young girl I remember going for Sunday drives with my parents. We would peruse through beautiful neighborhoods and couldn't help but notice families gathered at the dining room table. Their chandeliers, and lights would be glowing, and we would get small glimpses of the family enjoying their Sunday meal. At that time my parents were looking to build a home and were gathering ideas for their home.  My mom would ask my dad to drive slowly as she gazed at the lovely homes. She would then exclaim for God to bless them with all their good fortune. 
When it came time to have my own home, I knew I would have to have my dining table in the front of the house. This definitely stems from the delightful memory I shared with my parents on those Sunday drives.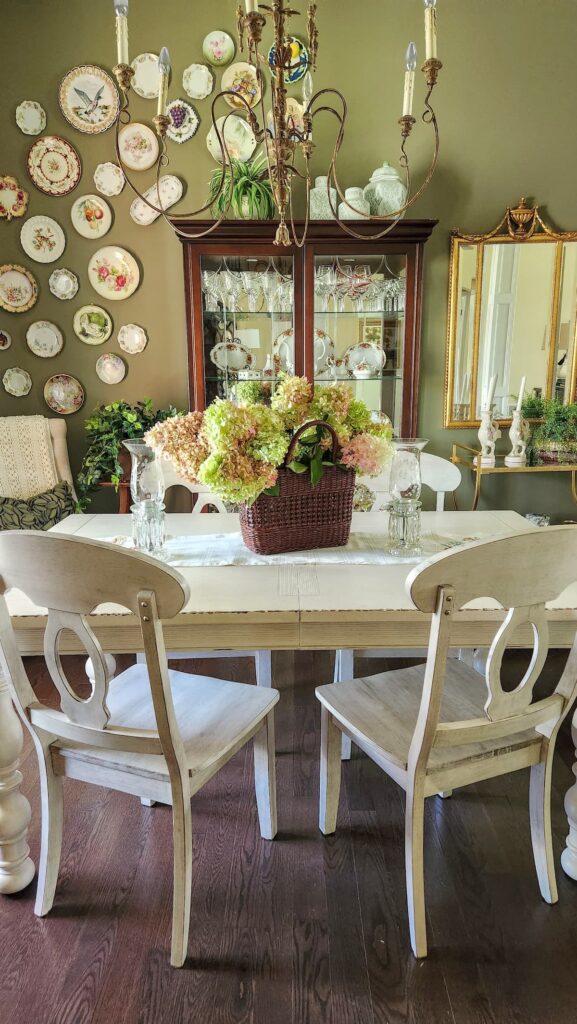 "This post may contain affiliate links which means I may earn a small commission. You may read my
disclosure policy here
".
How do you style a hutch in a dining room?
With open floor plans so common these days if you don't have a separate dining space it doesn't mean you cannot have a china cabinet hutch in your living room, kitchen, or pantry. Either way is a great way to add a display case to your living space. Your personal preference is all that is important. If you like it, then go for it.
The allure of a classic hutch
Today I'm focusing on the dining room, however. The best way to start designing your hutch decor is to determine what your color scheme and personal style are. This was an easy task for me as I have a large set of fine china called Old Country Roses. If you are not familiar, the colors are burgundy, pink, yellow, and green so I went with these colors for my color scheme, throughout the dining room, and in my glass hutch.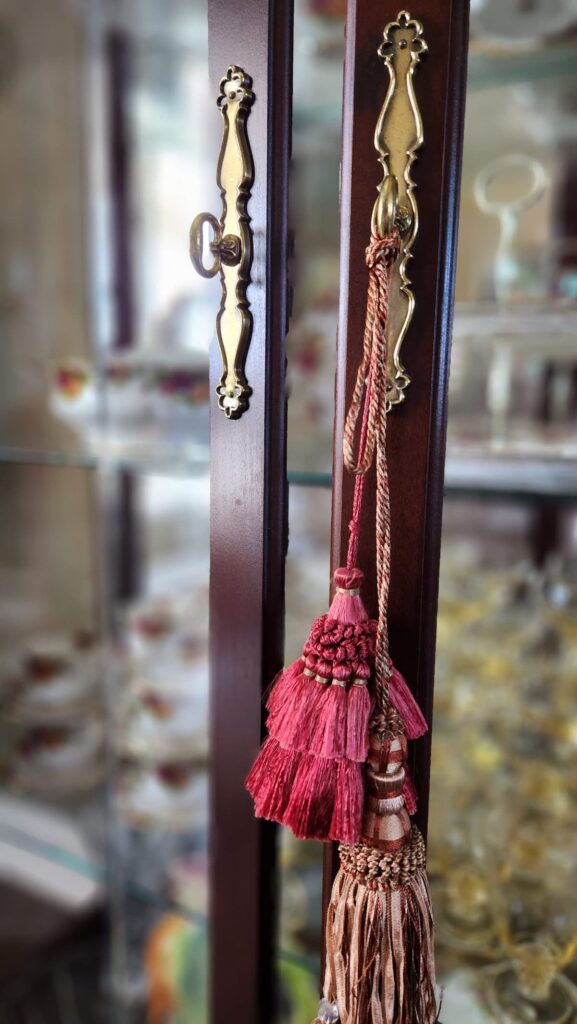 On the contrary, I've seen many gorgeous neutral color palette hutch designs that are stunning. If neutral is your style then go with that. It will be lovely.
Typically, a traditional hutch or credenza will have shelves and drawers which are wonderful for storing items such as tablecloths, silverware, and napkins.
Gather your treasures
As you begin to gather your items the next step is to work toward a cohesive look. Everyday dishes or vintage pieces are some of the first things I look to display. I love a dish stack whether it is on the counter or on a shelf in my cabinet.
Treat your shelves as you would for a mantel or tabletop.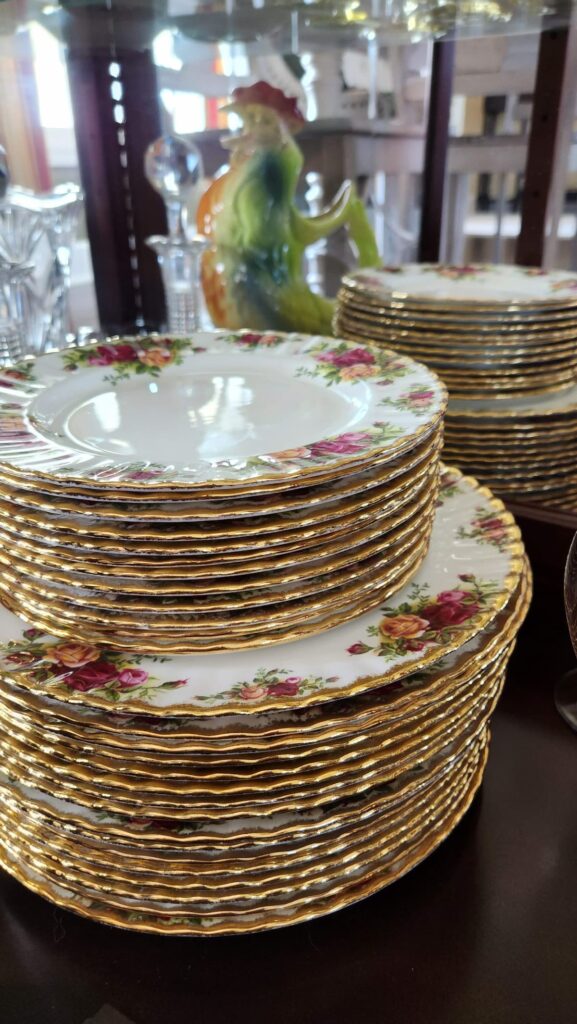 Shop your home first to see what items would fit well in a small space.
For the past couple of years, I've been heading out to estate sales and found this charming ceramic rooster pitcher. I've sourced one similar here! He fits perfectly in my hutch.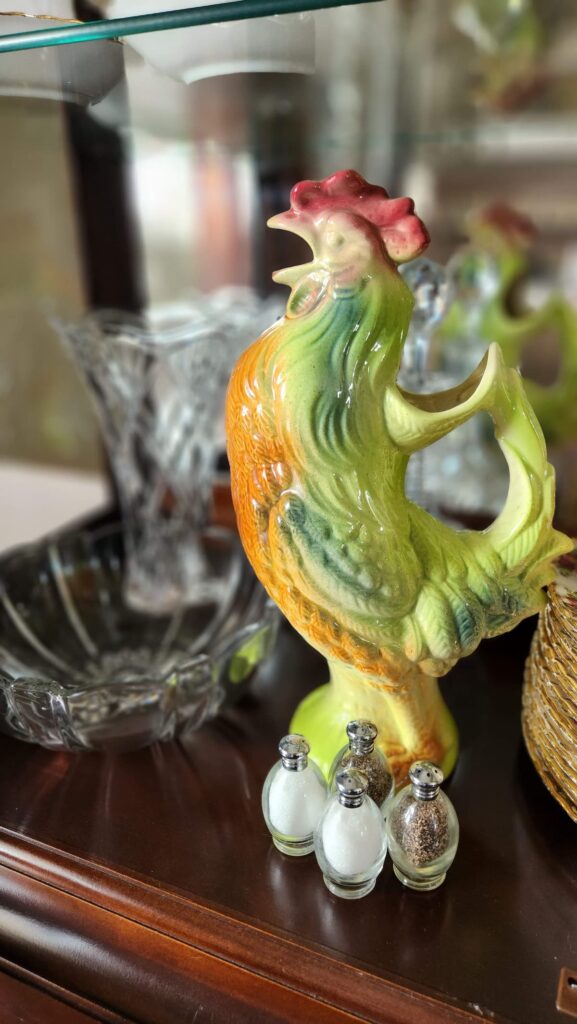 If you prefer more neutral colors then go with that. White stoneware for a rustic look is quite beautiful. Keep in mind the ever-used grouping of three and five. I've married my coffee pot, sugar, and creamer for a grouping of three here as an example.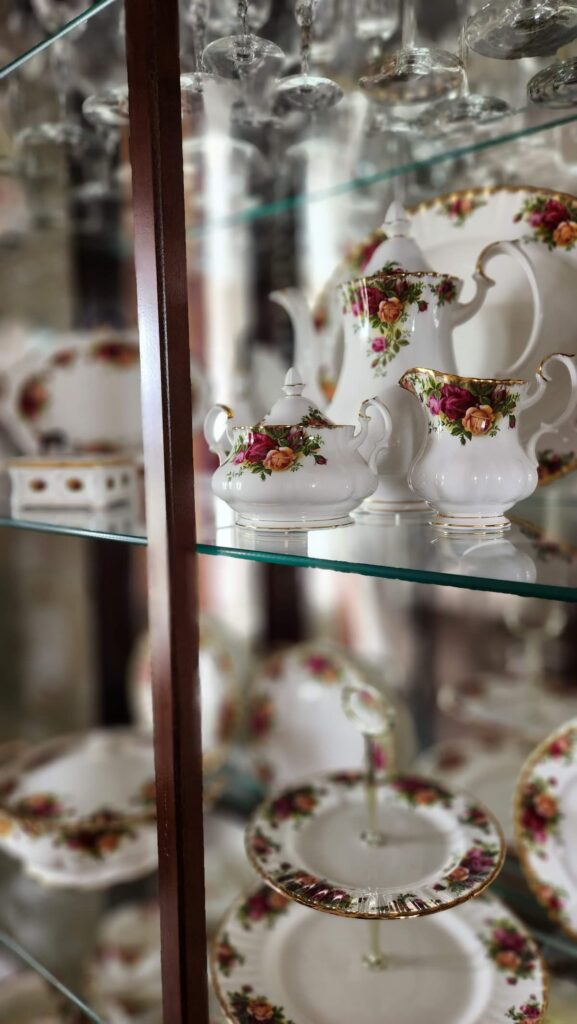 What you want to avoid is lining things up in a row and going straight across. When you take common elements and arrange them in varying ways it will add interest to everyday items.
7 simple tips for how to decorate a hutch in dining room
Decide your color scheme and personal style
Gather items to obtain a coordinated and cohesive look
Shop your home
Share the story of your home thru statement pieces or family heirlooms
​Be sure to have height variations
​Utilize the back of the hutch
​Add natural elements
For a bonus, tip number 8 which happens to be my number one rule.
When decorating remember to group like things, with like things. Do you have several white milk glass bowls? A collection of vintage salt and pepper shakers? How about white ironstone pitchers? The idea is to display them in a grouping for a big impact and to put them at the center stage of your display.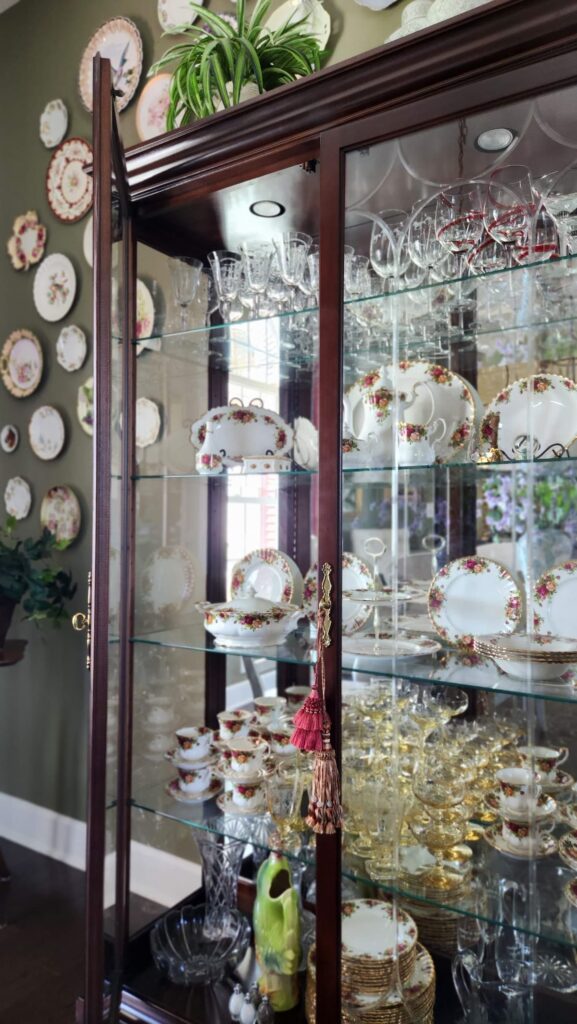 What to display on a dining room hutch?
On the top shelf, I've added a variety of styles of vintage stemware. The glass is lightweight and makes them easily accessible for setting the table.
Holiday dinnerware, pitchers, and platters are perfect for adding to your china closet. If you have a cabinet with plate grooves in the back of the shelf definitely utilize them for adding interest to your shelving.
Go ahead and open hutch doors if your doors are made of wood and you cannot see inside. This will add a special coziness to your room. Another idea is to add a copper tray filled with different items that are used regularly such as napkin rings or napkins.
If you are like me you use your items regularly. I like to have available the smaller pieces on the middle shelves so I can easily grab them. I place my larger, heavier items on the bottom shelf.
Small dining room hutch
In a small dining room or breakfast room adding an old hutch is a fun place to store favorite things such as a collection of teacups, greenery, or flowers.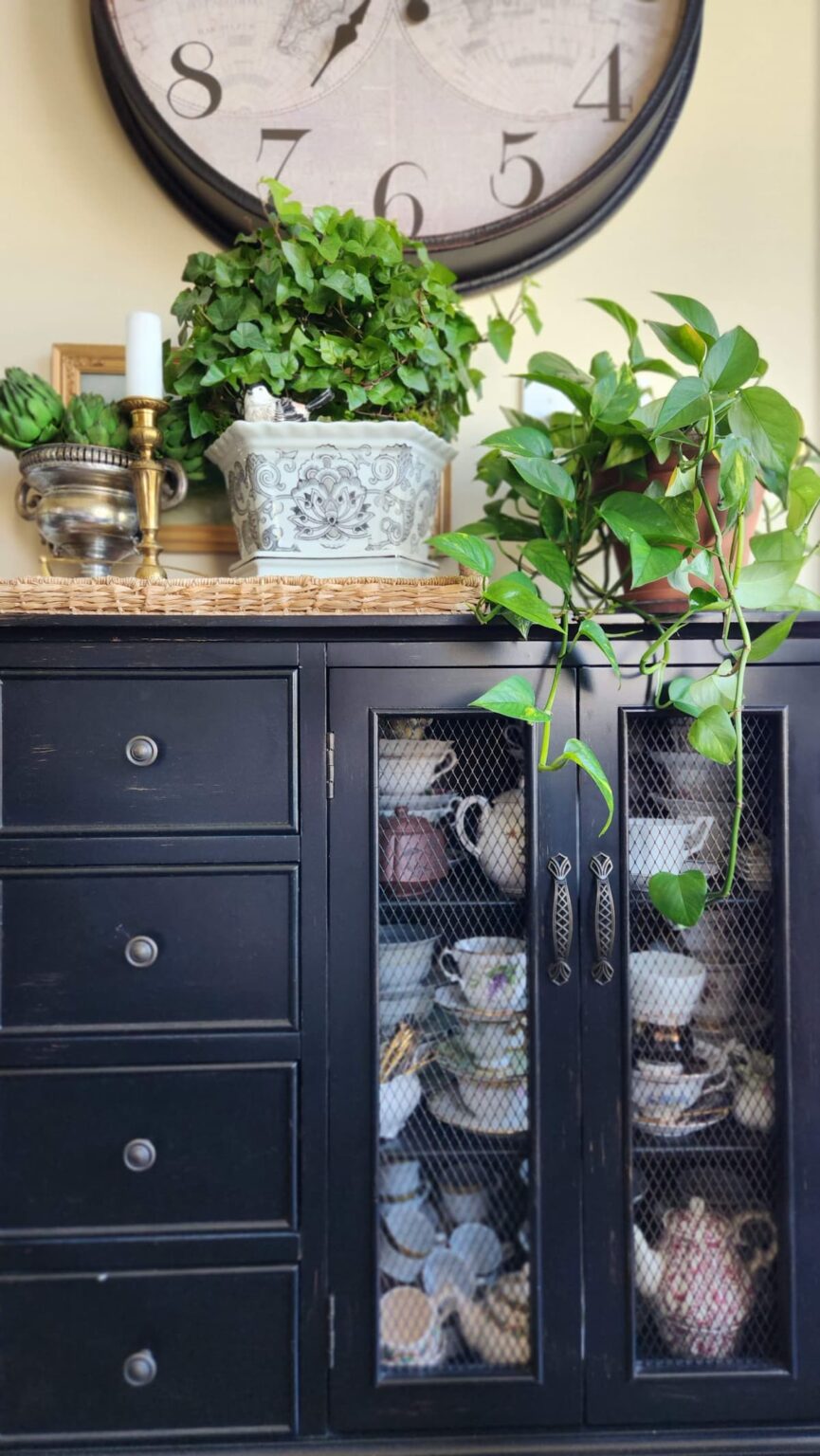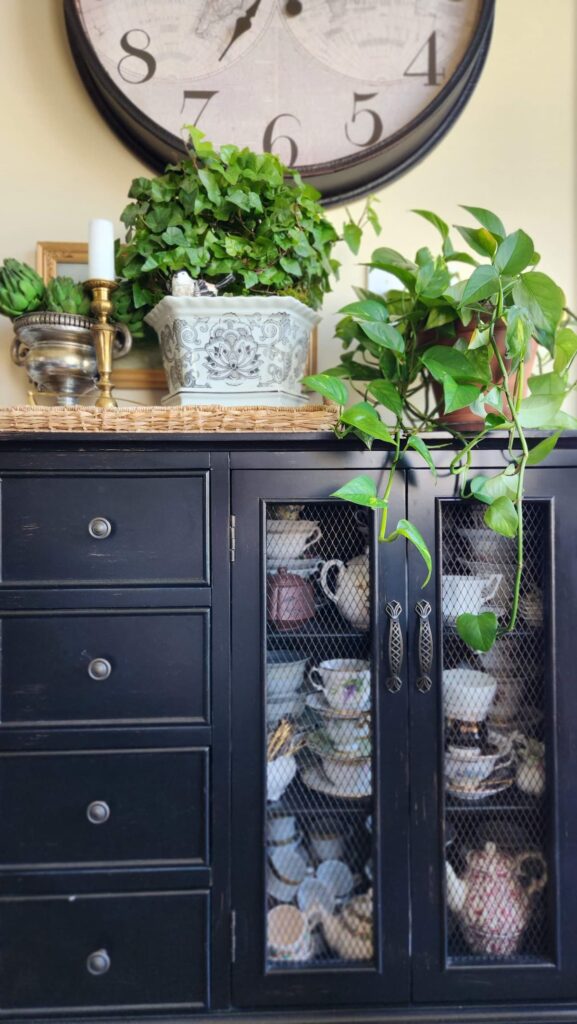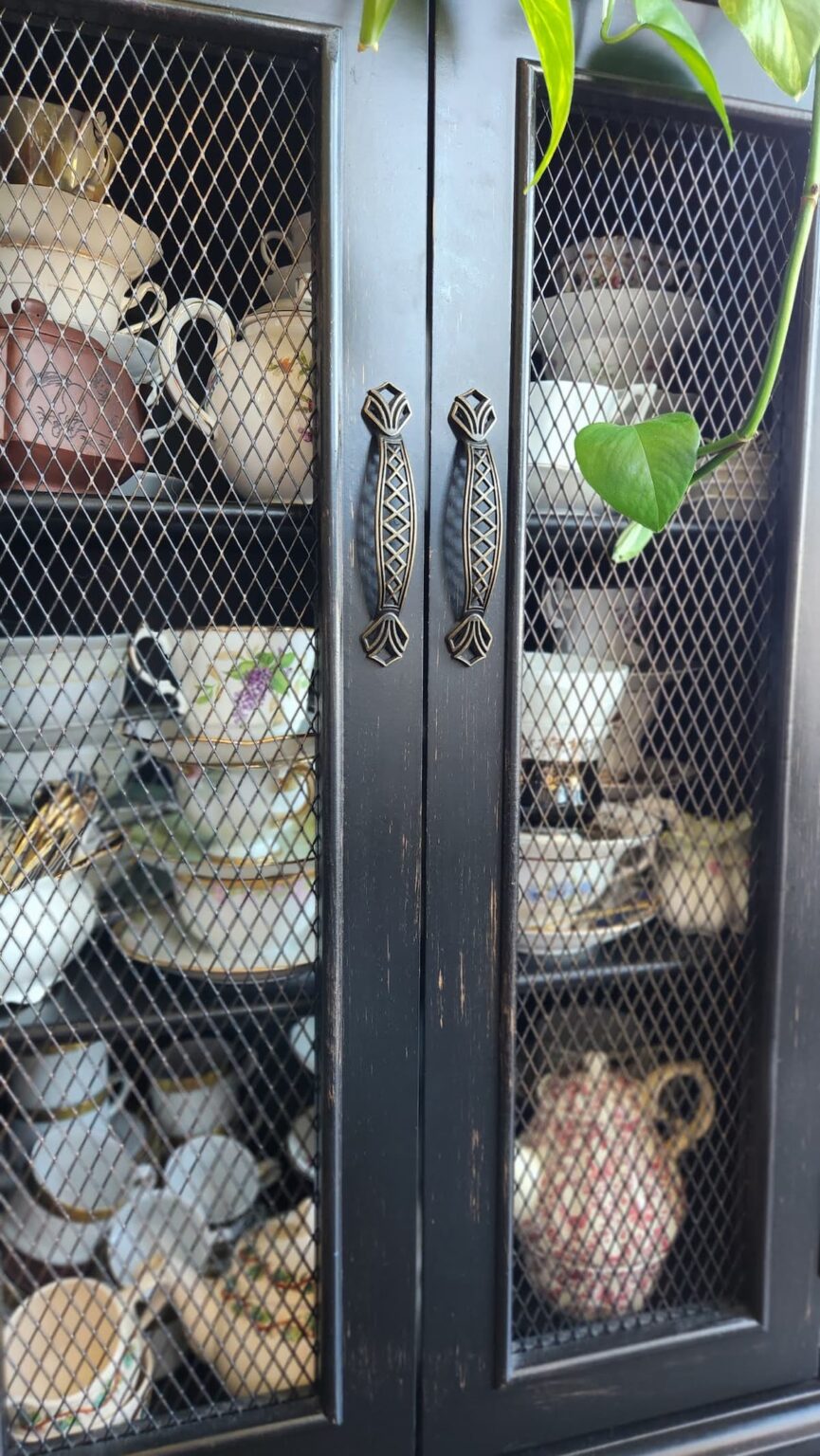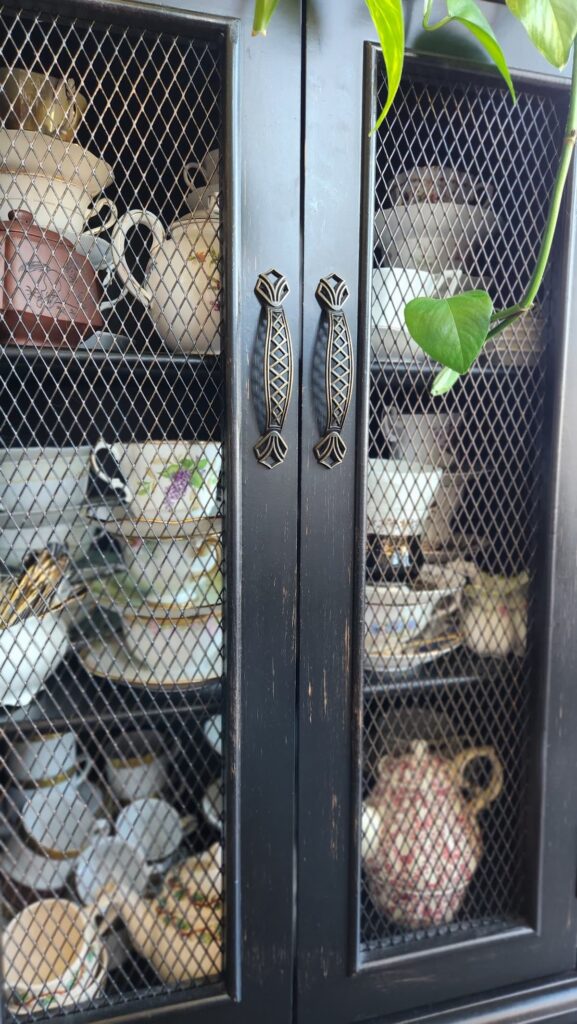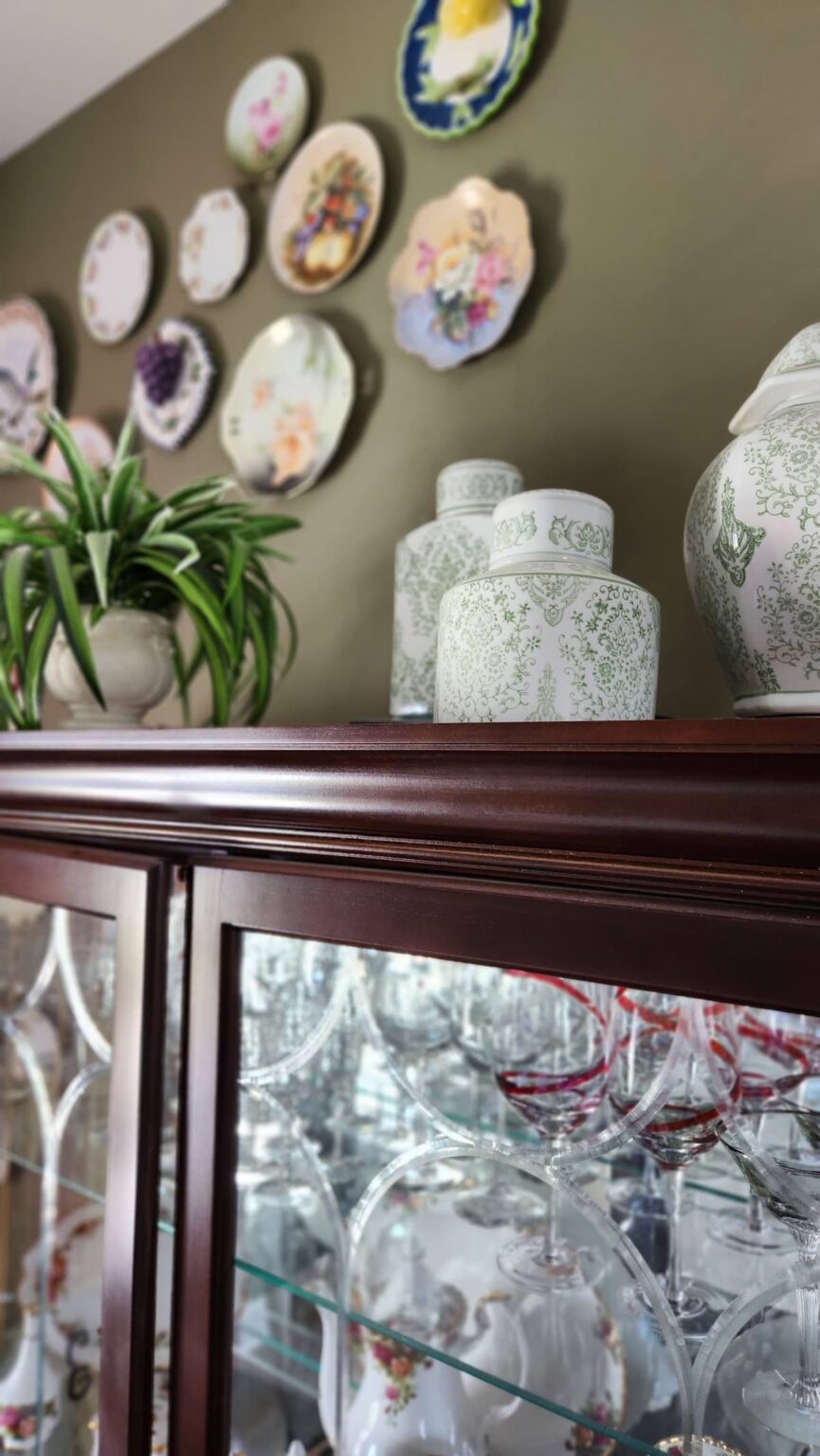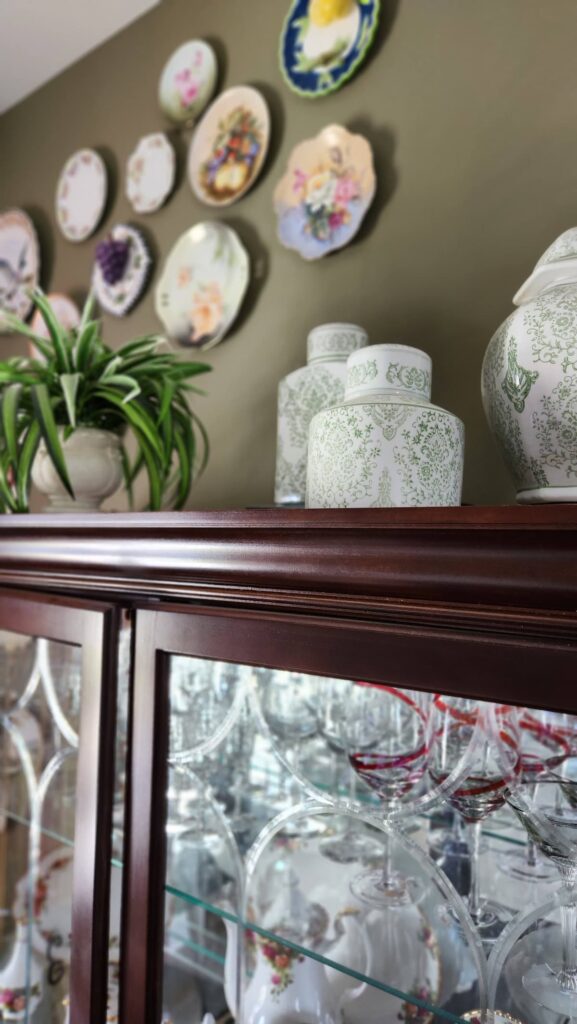 How to decorate the top of a dining room hutch?
With ten foot ceiling in our home decorating the top of the cabinet was a must. I needed to add height to the space and here is the perfect place to add large pieces. In a group of three, I've added a few of my favorite ginger jars as well as a concrete urn filled with a faux spider plant for a pop of color.
Decorating the top of your hutch for different seasons is an easy way to bring the focal point to your china hutch. During the holidays you could easily add bows of greenery with gold bells. In autumn adding simple fall touches with a simple design of large faux pumpkins and a spray of fall florals would elevate a formal dining space.
Shop the look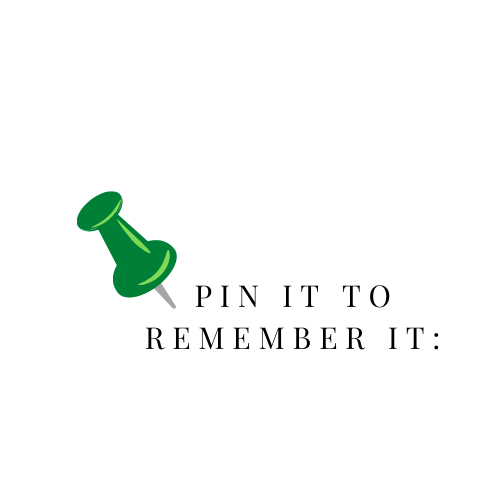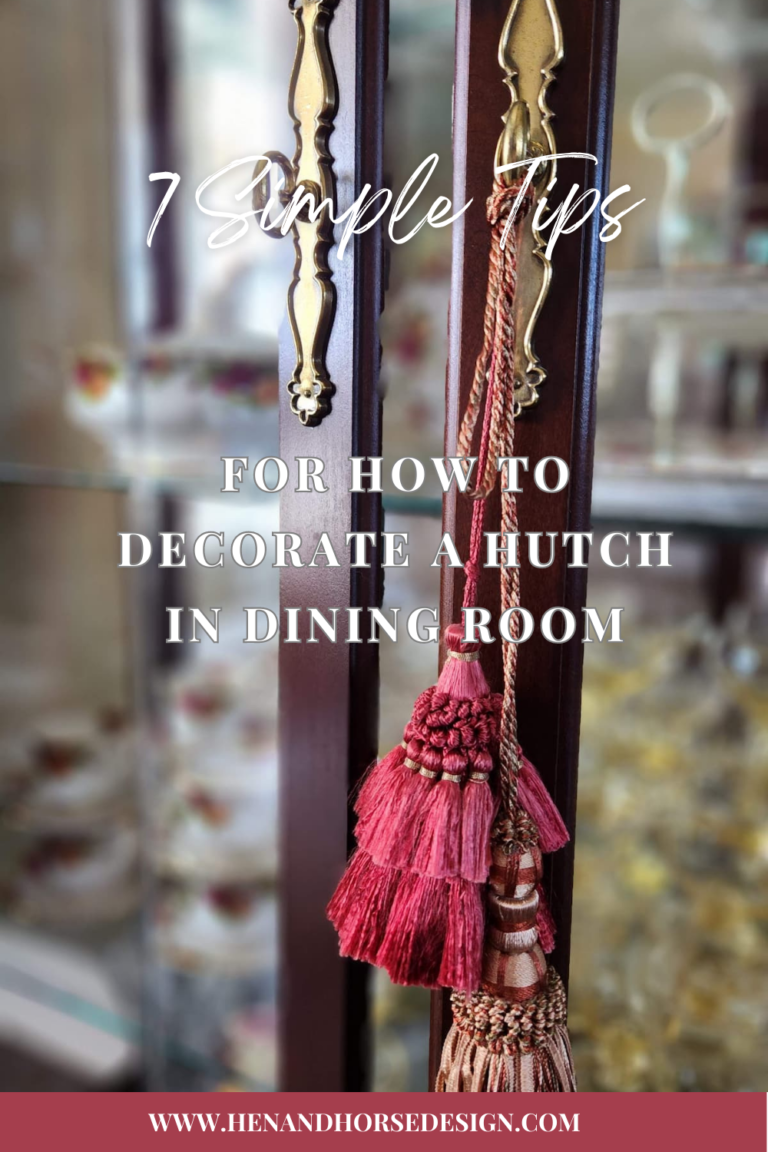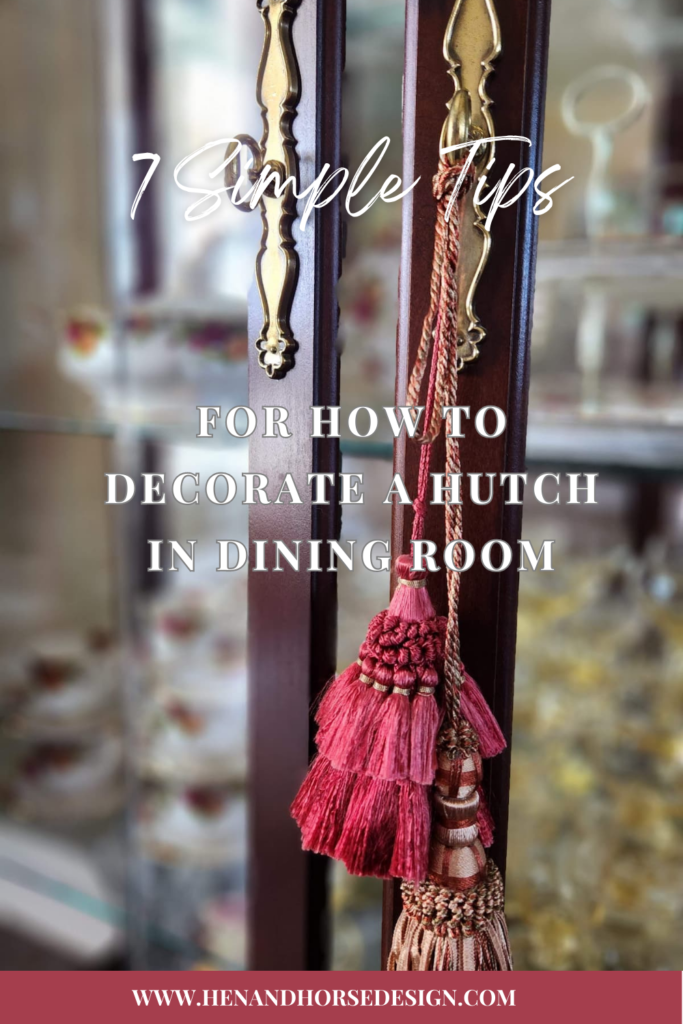 I hope you enjoyed this post on 7 Simple Tips for How to Decorate a Hutch in a Dining Room. I often think if my mom and dad were driving by that they would be smiling at my family gathered at the table with my chandelier glowing and smiling faces enjoying Sunday dinner.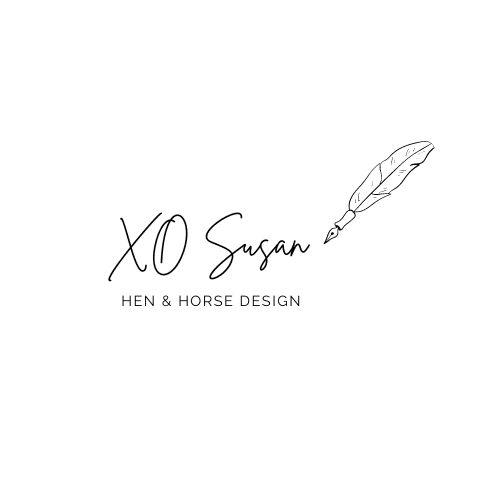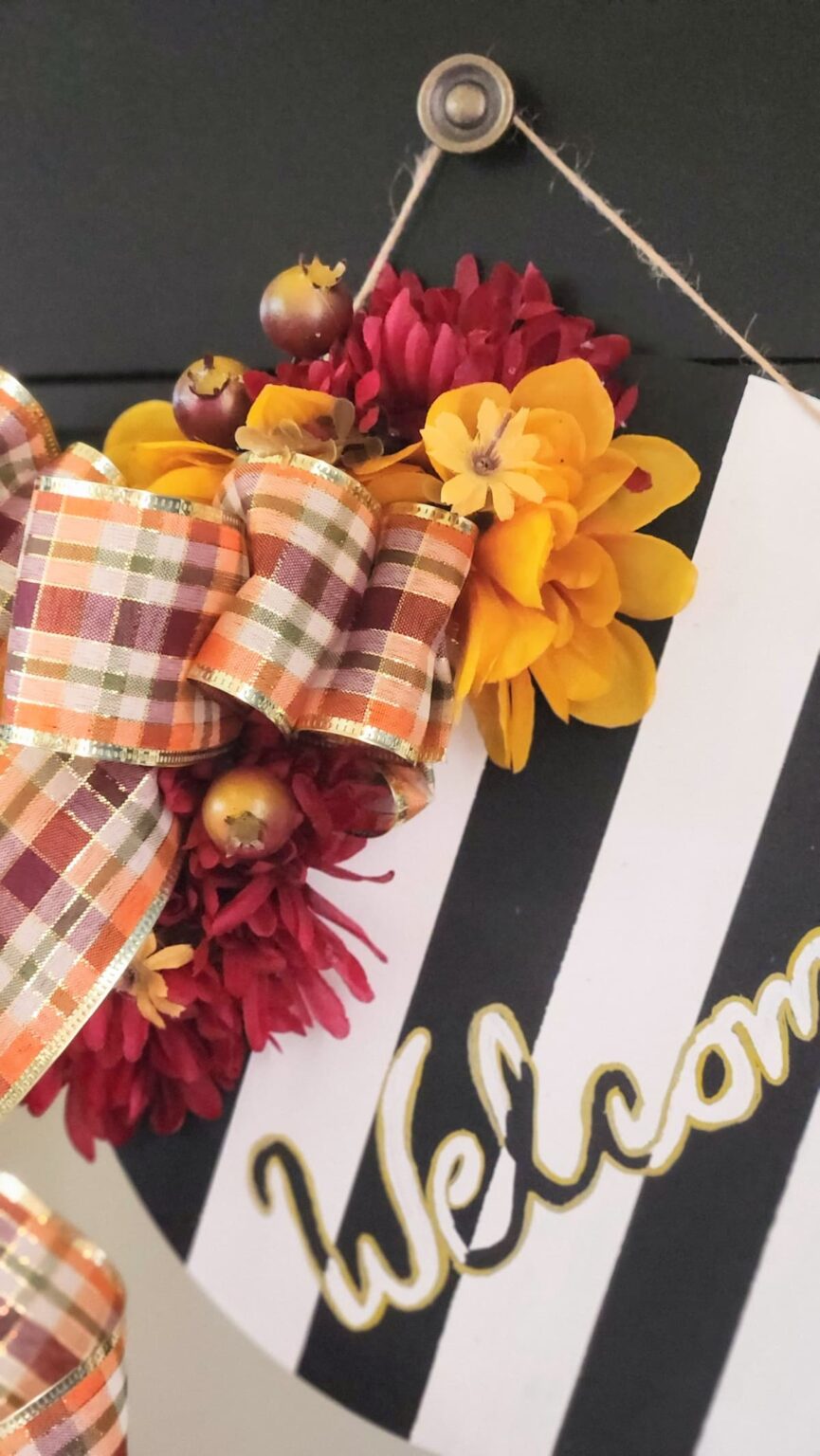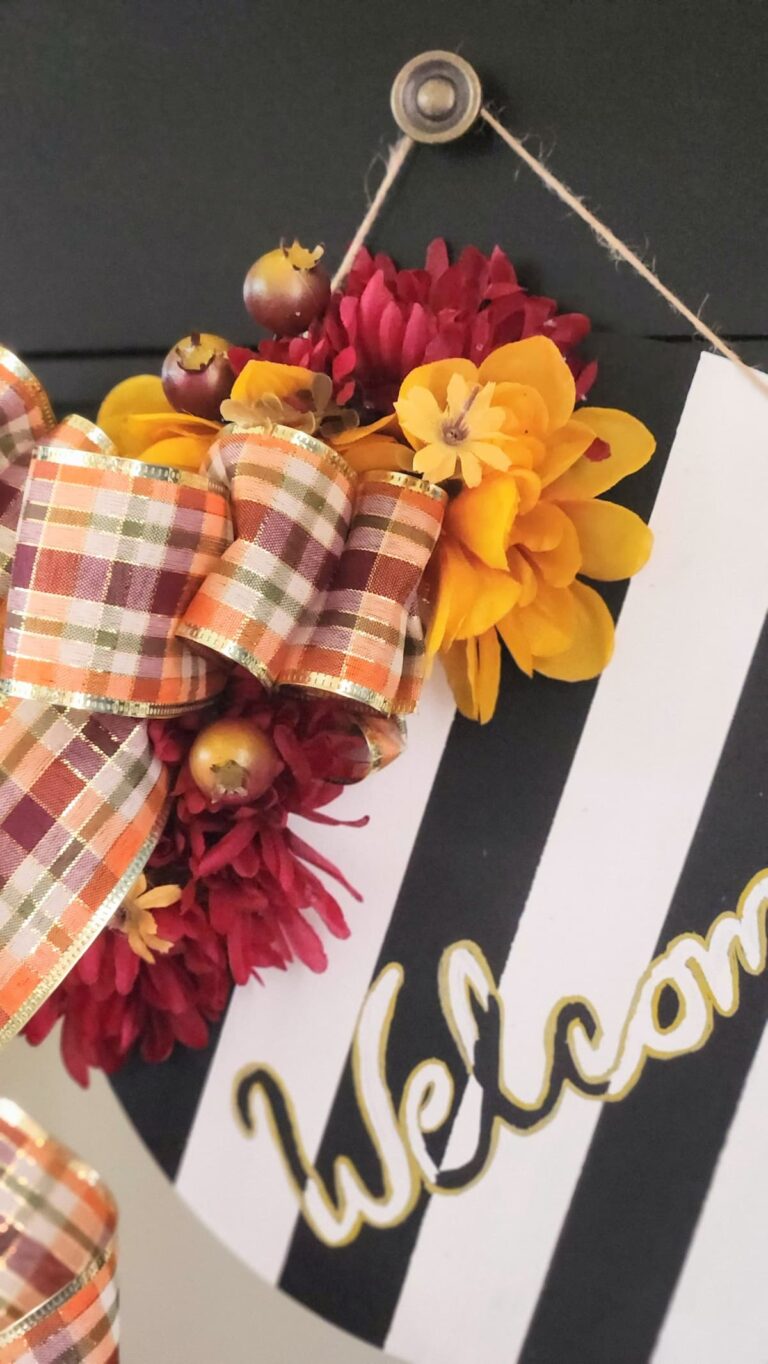 Hey there, crafty friend! Are you ready to dive headfirst into the wonderful world of DIY door hangers? Picture this: a cozy afternoon with your favorite tunes playing in the background, a table overflowing with colorful paints and craft supplies, and an empty wooden door hanger just waiting for your creative touch. It's like a mini canvas for your front door, and trust me, the possibilities are endless for a new pretty welcome sign.