How to Brew a Perfectly Delightful Cup of Tea
Tea Brewing 
One of the things I love the most whether at home or when we are out is a great cup of freshly brewed whole leaf tea! Today I'm sharing with you How to Brew a Perfectly Delightful Cup of Tea.
Tea is all about time, and temperature.
Coffee has its place in the world and I did my share of drinking the black tasty beverage a long time ago. At that time, I had tea pretty much whenever I didn't feel well, or on the rare occasion, I felt like a cup of tea iced.
One day, that totally changed. I have my niece to thank for paving my way into the luxurious, ancient old, history-filled,  rich and healthy, wide world of tea, which we will be sure to chat more about on another day. 
Since the day I learned more about the beauty of tea, I haven't looked back!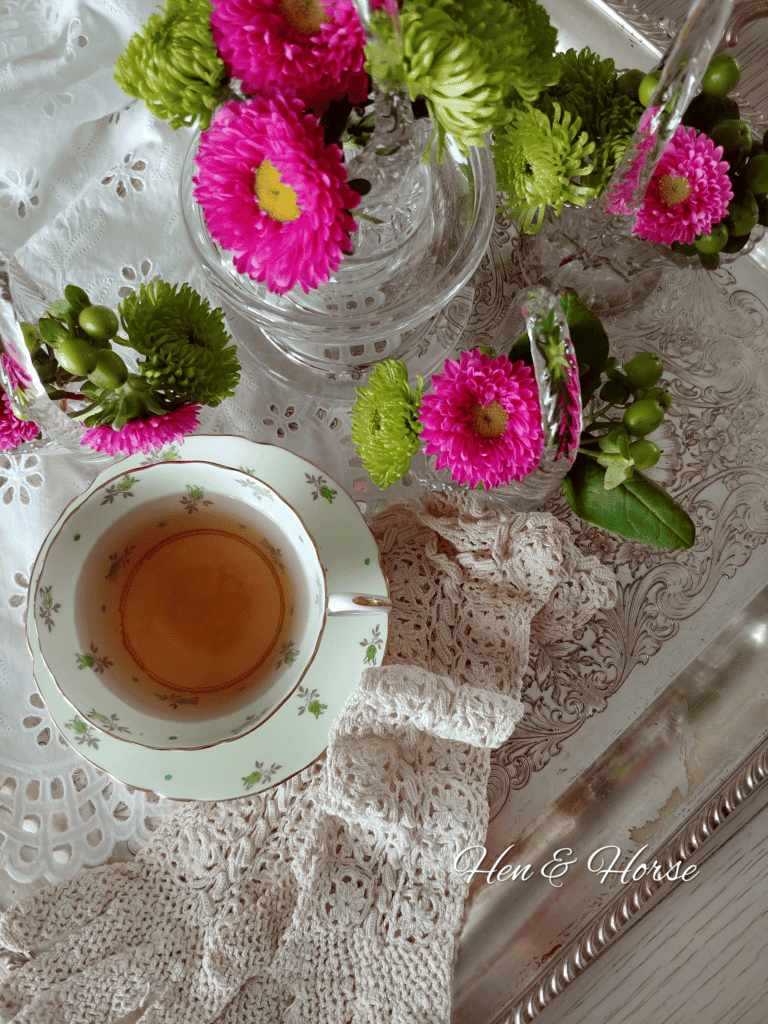 "This post may contain affiliate links which means I may earn a small commission. You may read my
disclosure policy here
".
With all things there is a journey
The first thing I learned was that not all teas are alike. Sounds simple you say.
Well, well, well, what I learned was that tea, for me at least, is like a fine wine.  We should be paying lots of money for it!
The difference between tea and white is, tea is served hot, not chilled or at room temperature, or made from grapes. 
If you have the opportunity to dive into the tea world, you'll soon learn how it is grown, whether it's rolled, withered, dried, roasted, or steamed, how it is picked, and how it is steeped and enjoyed!
First, you have white teas. White teas have delicate buds and leaves, being the first bud to appear in Spring. White teas should be brewed at a low temperature for a short amount of time.
Therefore, tea is all about time and temperature. A luxury that should be enjoyed while sitting and enjoying a good book, or a conversation with a loved one, or simply a gathering of friends and family sprawled out all over the living room floor, laughing and playing a spirited game of Jenga. So, any time is a good time for tea!
Next, you have green teas, then Pu'er, my very favorite of caffeinated teas. Following Pu'er tea are Oolongs, Black teas, Scented teas, and Tisane or Herbals, as most know them by this name. I could go on and on about all of these, and one day soon I will surely indulge you.
For Now, Let's start with an Oolong. How about Wood Dragon? Sounding interesting?
Here is what Saratoga Tea and Honey Co. has to say about Wood Dragon.
Made from the stems of the tea plant, this is a standout in the oolong category. It is lower in caffeine – due to the low volume of leaf – but with a similarly warm, sweet maple sap flavor. It is one of the most popular teas in Taiwan, enjoyed in many restaurants and homes.
The roasted flavor is a result of an extra firing after the twigs and stems have been hand-sorted away from the leaves. An accessible and enjoyable alternative to a more heavily caffeinated, dark-roast oolong, it's satisfying on its own.'
After you've selected your tea and your brewing vessel, lets start to brew this beauty.
This rolled Oolong tea may be rinsed first prior to brewing. Simply add 195 degree water to the tea and let sit for twenty seconds, then pour off the water. Pour the remaining 195 degree water over the tea and let steep for 3 to 5 minutes depending upon your taste.
Pour into a beautiful English china teacup, share and enjoy! This particular tea is a favorite of mine for its health benefits and its delicious smooth earthy flavor. The best part, this tea can be steep several times with the flavor-enhancing with each steep! 
Stay tuned for more about different teas and how to brew them!
XO Susan