Tips for Creating A Dreamy Guest Room
Are you ready to refresh your guest room? Oh good. Today I'm sharing tips for Creating a Dreamy Guest Room!
Creating Your Guest Room
February is always a great time to freshen up your bedroom linens, change out your pillows, dust those bunnies out, or simply rethink how you've styled your decor. 
One of the things I love to do is to start with a clean slate. When I need to update our guest room, or re-style my home, it is so helpful, to begin with, a blank slate, then add as you go.
I start by taking everything off the bed, wash the linens, deep clean behind and under the bed, dust thoroughly, vacuum my upholstered headboard and then decide what new decorative items I may want to switch out or replace.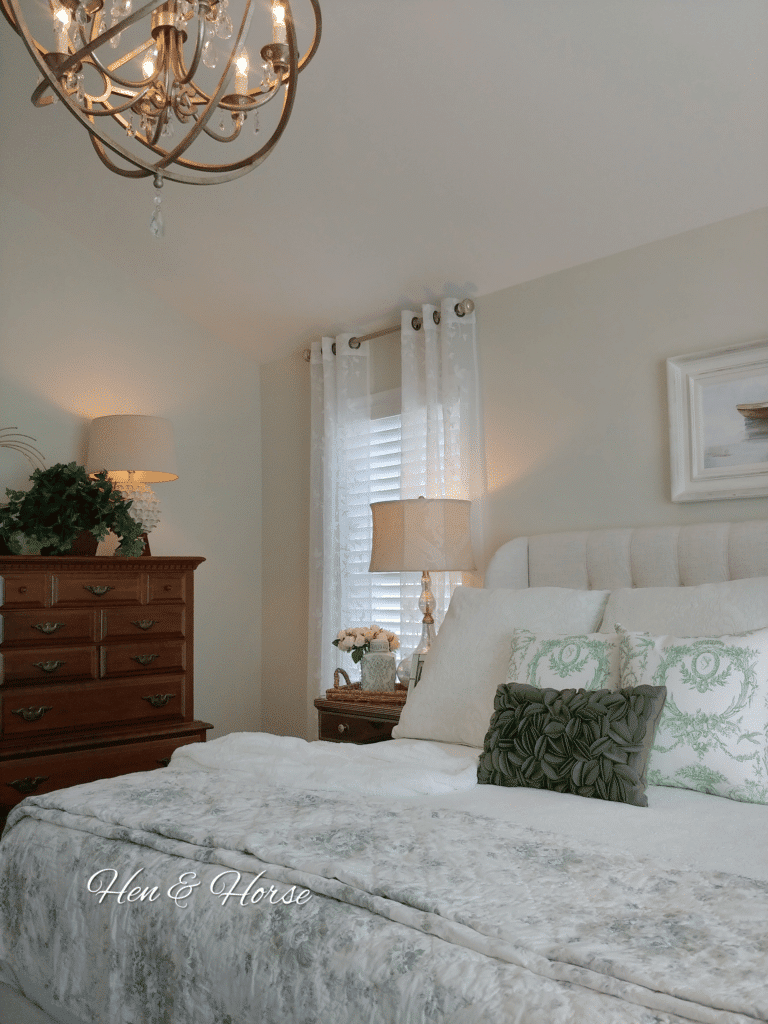 "This post may contain affiliate links which means I may earn a small commission. You may read my
disclosure policy here
".
Shop Here to Create this Guest Room Look

Through the years I've learned that making an investment in quality bedding is a must for this girl! Getting a great night's sleep by sleeping in comfort is so important for our health and well-being. I've chosen luxurious sheets from Frontgate. You can click here to see which set is my favorite. https://www.frontgate.com/resort-channeled-egyptian-cotton-sateen-sheet-set/bed-bath/sheet-sets/1098888?listIndex=0&uniqueId=1098888
Next, I add an all-cotton waffle weave blanket to our bed. I love white bedding as it reminds me of staying in one of our favorite Inns in Ogunquit Maine where the bedding is so scrumptious it's like sleeping all wrapped up in butter. This is the one I use.
My upholstered bed was a recent purchase and I couldn't be happier with the selection we've made. You can find one similar here.
One of my very favorite purchases was our mirrored nightstands. They are well made and so roomy for keeping books, a computer or your cell phone convenient. The one I have is currently out of stock although I found one similar to it. Click here. https://amzn.to/2LXKZRs
For our comforter I love a goose down filled one. Nothing says total luxury like slipping into a warm cozy soft bed after a long day.
Once the bedding is selected and the bed is made, I'll start to add decorative pillows to finish the look.
Adding pillows is a wonderful way to change out your decor, update with a new look or add color to your room palate.
I prefer to purchase pillow covers and keep them in a decorative box for easy access. Using only down fillers is another way to add that luxury feel to any room. Keeping just the covers saves on space and keeps your 'pillow closet' from overflowing!
Here are a few of my favorites for our master bedroom.
Add a pretty wicker tray for cups of tea or early morning coffee
I hope you enjoy creating your exquisite bedroom as much as I did !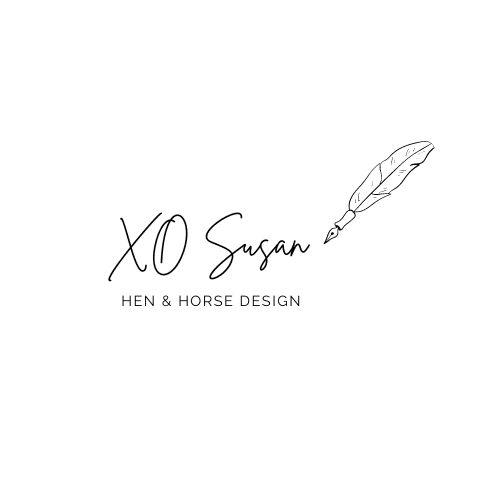 How to Make Emilia's Magic Meal in a Flash