My Favorite Green and White Ginger Jars
Do you love ginger jars? I sure do. Green Ginger Jars are hard to find tho. Today I'm sharing My Favorite Green and White Ginger Jars!
Literally, I gasped out loud when I found one! If you know anything about them, you know that green and white ginger jars can be very hard to find. Strolling around thru the isles, around another corner of the shop, I found a second ginger jar. This was obviously my lucky day!
Most often you will find them in the classic color of blue and white, which is every bit as beautiful. Finding them in green can be a bit more challenging. No matter what your color preference, decorating with ginger jars is a timeless accessory for any room in your home.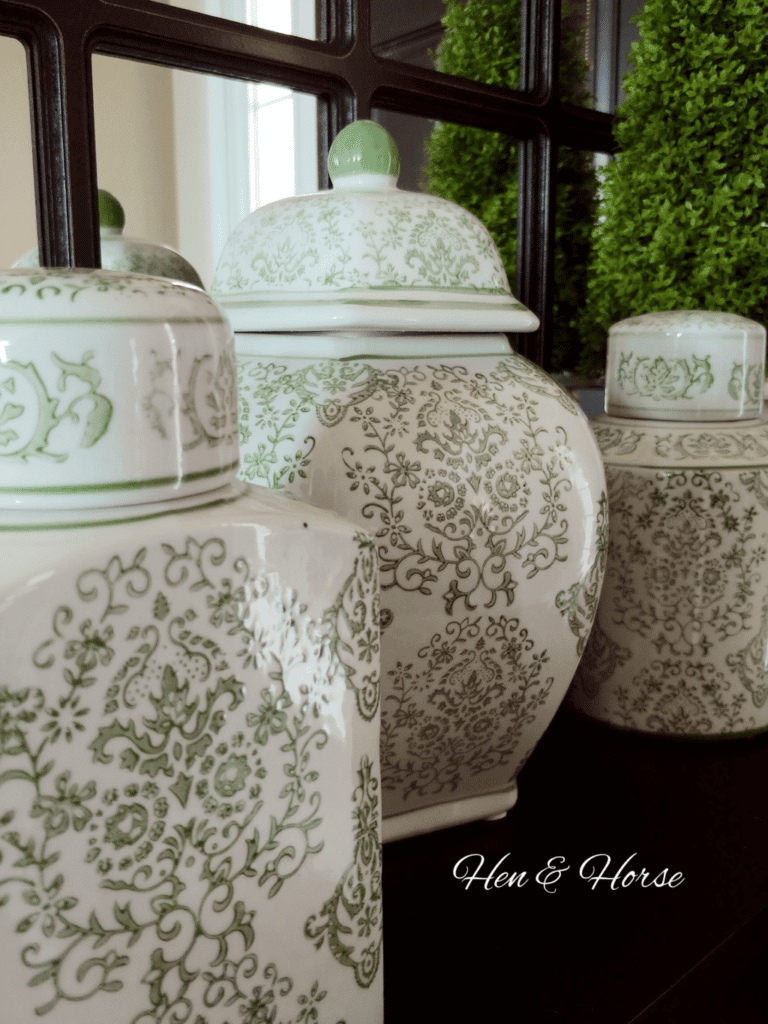 "This post may contain affiliate links which means I may earn a small commission. You may read my
disclosure policy here
".
There are so many ways and options to style them. Whether you choose to place them on your mantle, in your bedroom, dining room, or on your foyer table alongside a pretty lamp or floral bouquet, the options are limitless.
XO Susan
Green and White Ginger Jars
My Favorite Ginger Jar Styling Tips
Fill with Spring Cherry Blossom Stems like These
Style your Fireplace Hearth with a few on either side
Display on the bottom shelf of your Sofa Table like this one
Make a Statement with a Ginger Jar on a Styled Tray on your Kitchen Island
Decorate your Coffee Table
Happy Decorating!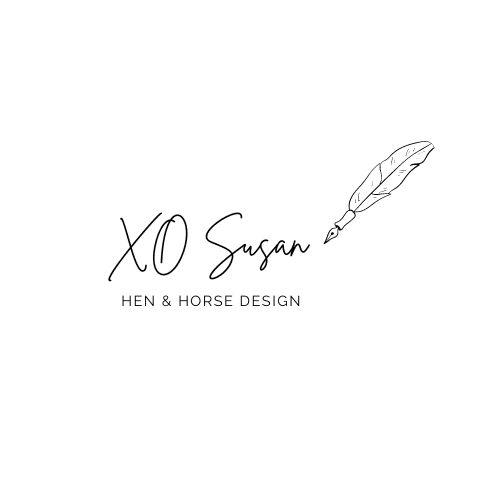 All Post
DIY
Entertaining
Garden
Home Decor
Recipes
Seasonal
Weekly News

Back
Breakfast
Salads
Side Dishes
Appetizers
Main Dishes
Beverages
Desserts
Soups

Back
Breakfast Room
Living Room
Kitchen
Dining Room
Main Bedroom
Guest Room
Porch

Back
Tablescapes
Centerpieces

Back
Christmas
Spring
Summer
Fall
Thanksgiving
Patriotic
Easter
Valentine's Day

Back
Organizing
Easy Crafts
Home Improvement
End of Content.