14 Tips for Styling Your Luxurious Bar Cart
If you plan on doing any type of entertaining or have family gatherings in your home, I highly suggest purchasing one. A bar cart instantly says to your guests, come on in and let's have a party! Today I'm sharing with you my 14 Tips for Styling Your Luxurious Bar Cart.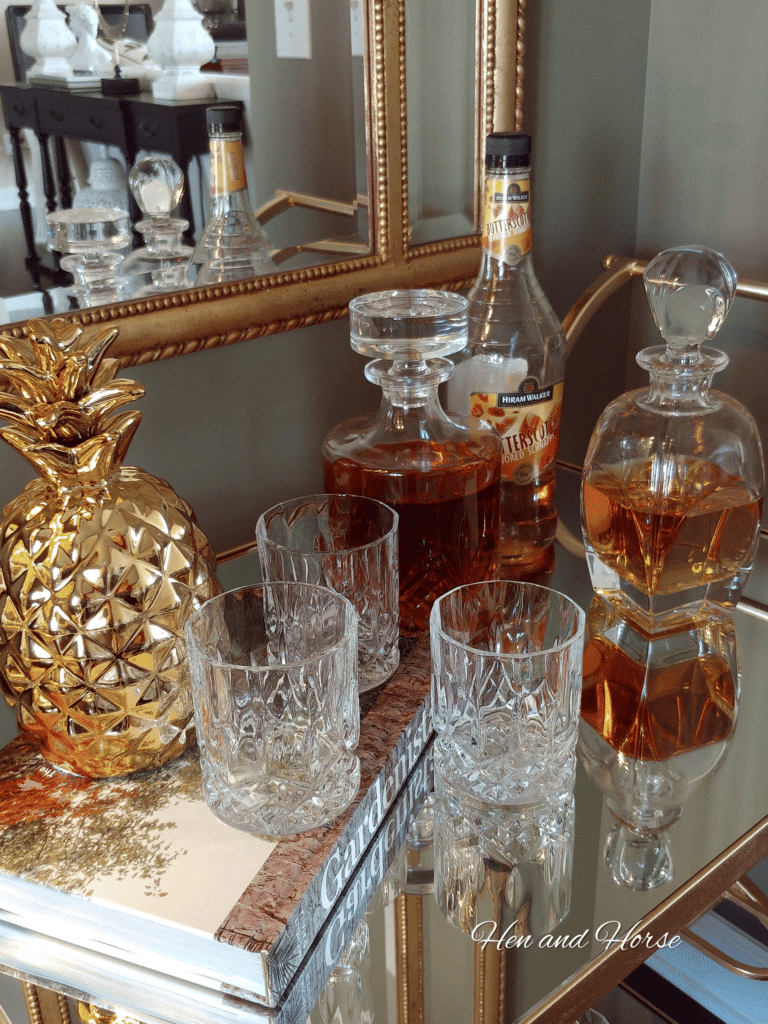 "This post may contain affiliate links which means I may earn a small commission. You may read my
disclosure policy here
".
There are so many options to choose from when it comes to selecting the perfect bar cart, and one that fits your home decor style. I've seen beautiful wooden bar carts, modern ones, silver, gold, multi-layered carts, and a few that even come in the shape of the globe.
With all those options it may be hard to decide. Below I've pulled together a few tips on making your decision a bit easier!
Tips for Helping your Decide Which Bart Cart is for You
My first tip for picking out a bar cart for your home would be to think about how and where your cart will be used. Thinking ahead with a  bit of plan will be so helpful when you are deciding which style you would like.
Will you be using it in a more casual setting? Possibly in your formal dining area? Or will you select one that can be dual purposeful for holding books, plants, or a record player and several bottles of water or juice? Your cart can be used as an appetizer cart, a pastry or dessert cart, or even as a serving station to hold or stack plates and utensils!
See how the options are unlimited!
Once you've selected where your cart will be housed it's time to decide on the size you would like to fit your space. For our bar cart, I've opted for a larger cart in gold with two mirrored shelves. 
I just love using trays with mirrors as the light and decorations that surround it are reflected so beautifully by the mirrors, making them come to life and creating the idea that there is more space than there might be.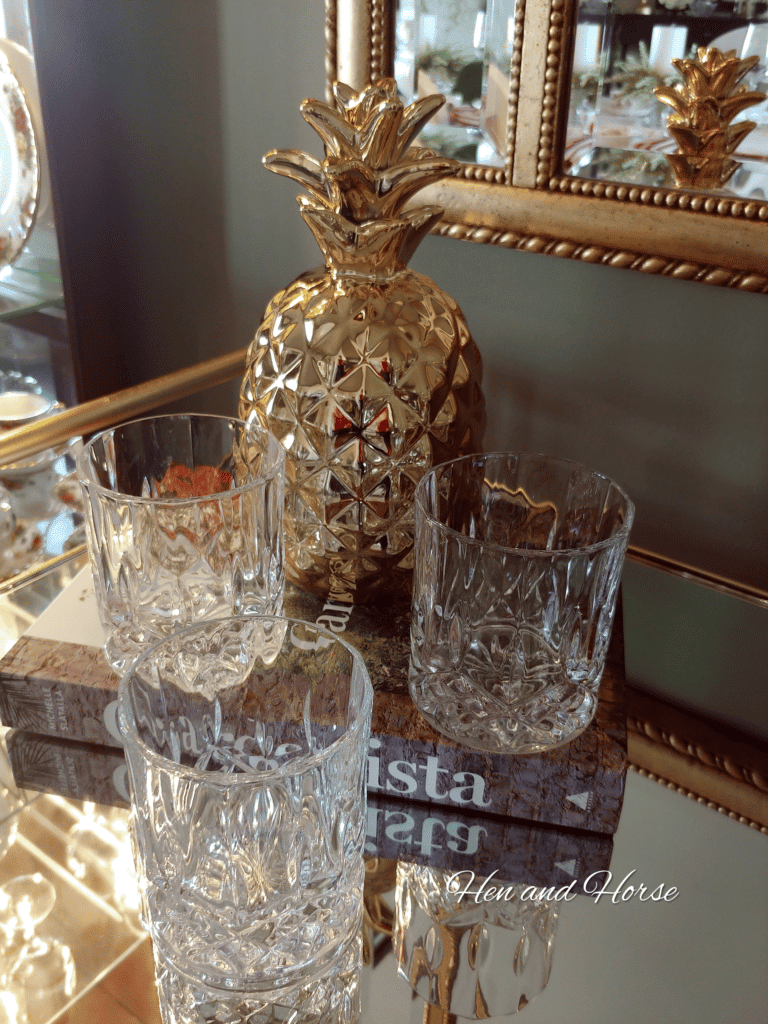 This is the one that I've picked for our home only in Gold CLICK HERE.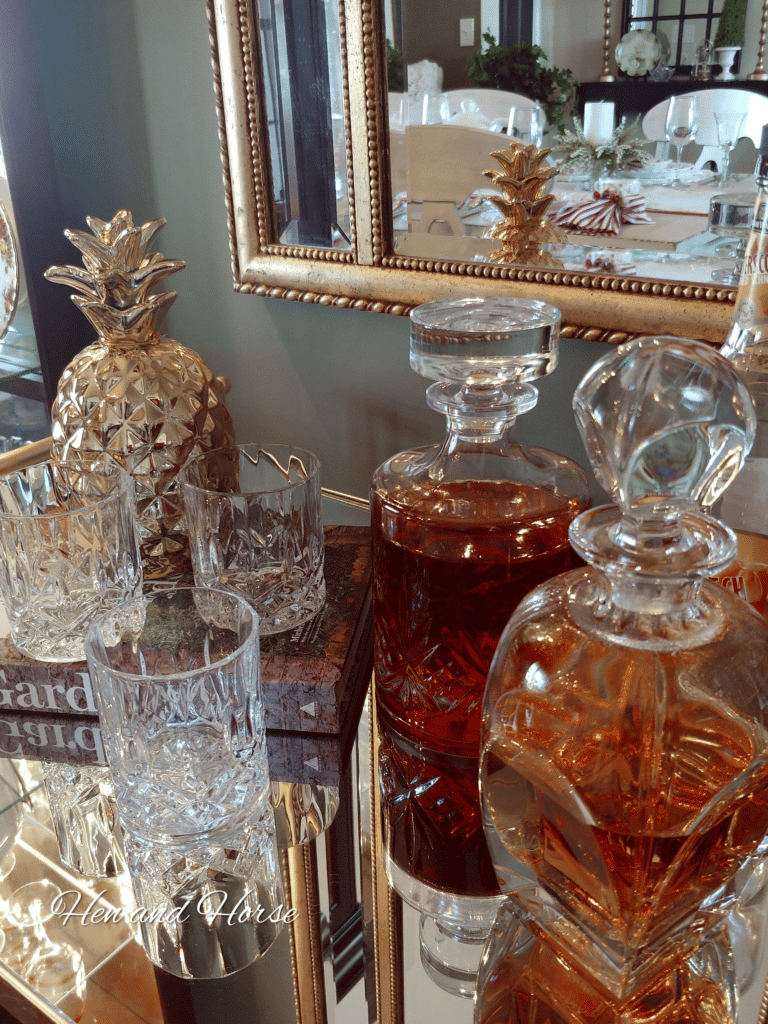 The third step is where the fun begins.  This is where the options are endless. Your cart can hold whatever you like so be creative. Do you have a book collection that you would like to display? How about using your cart as a garden cart, filling it with several house plants and one of those beautiful bust sculptures that are so popular now. 
The Traditional Bar Cart Look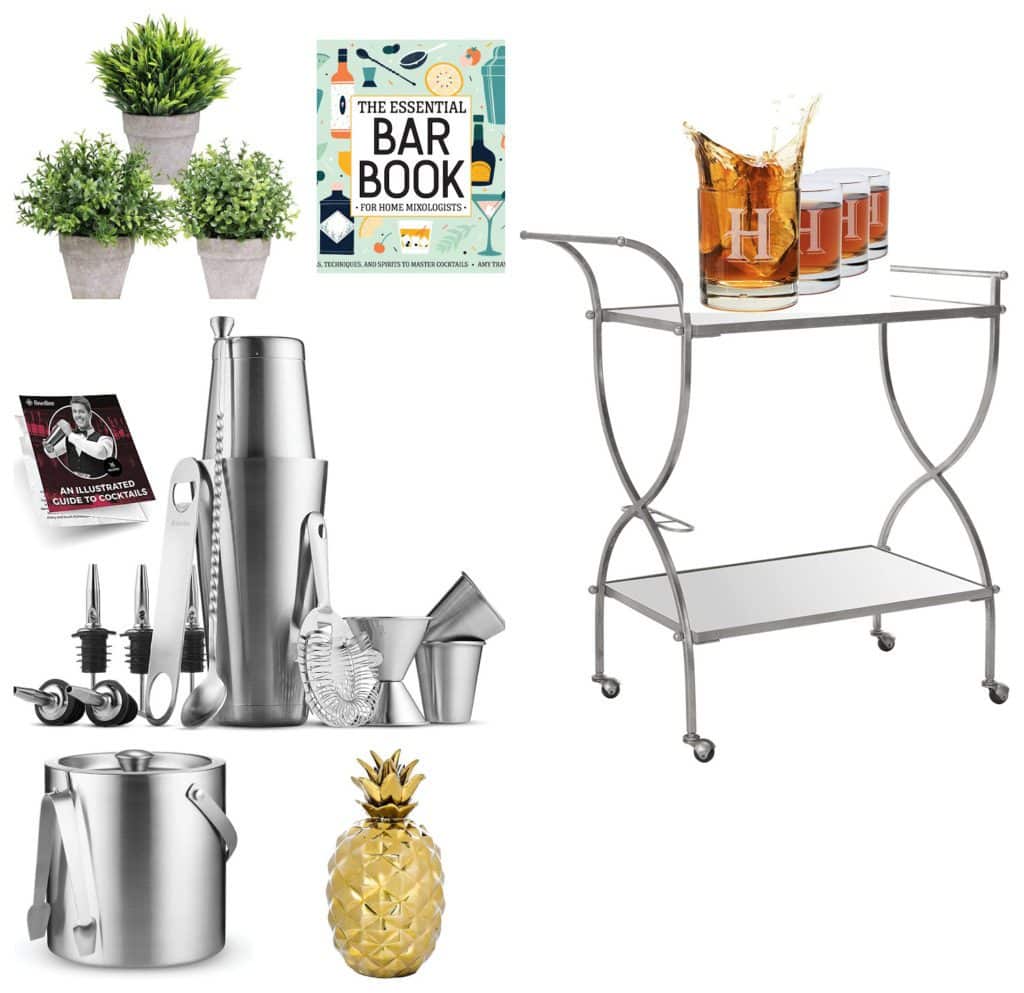 Styling Your Bar Cart
Layer a Few Books
Use as an Indoor Garden Area for Plants
Showcase Elegant Glassware
Add a Decorative Piece or knick-knacks
Incorporate Natural & Organic Elements
Display a collection of Vases or Floral Arrangements
Add Garnishes – like lemons, limes, cranberries, or oranges
Remember to add a Variety of Heights  with your Decor- High and Low – to add interest for your eye to move from item to item
Use Colorful Glasses for a Fun Option
Add a Retro Record Player for an Entertainment Center
Birthday Bar Carts are Fun to Create
Lastly, once you've started with one idea, the sky is the limit on its uses. Having a birthday party? How about using your cart as a dessert cart. Wouldn't that be so lovely?  I can envision the look of your guests when they arrive and see the cookies, cakes, and candies in large vintage glass containers or apothecary jars ready to be enjoyed.  Eyes wide with anticipation. A styled bar cart makes serving your guests so easy and they are ready in a snap! 
Guests can help themselves to their own beverages and drinks, snacks, or appetizers as they mingle about.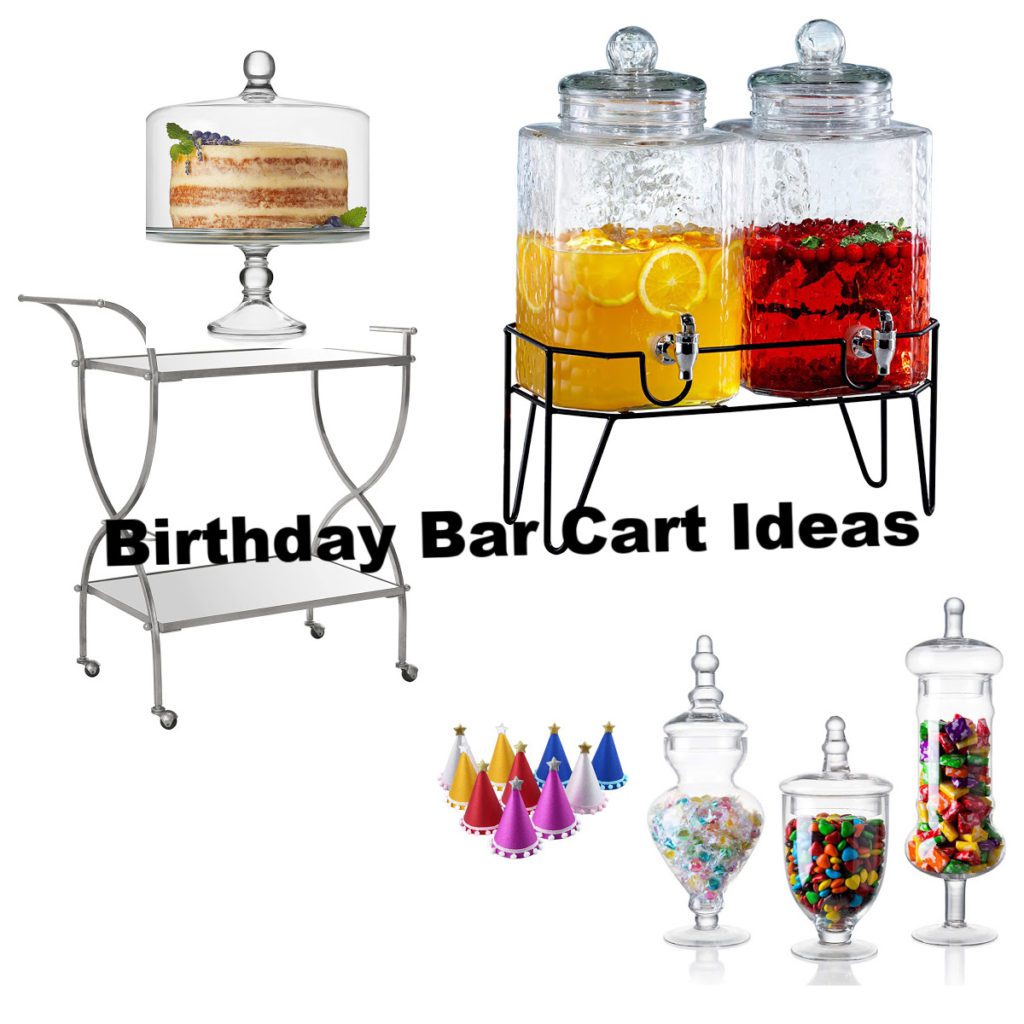 I hope my tips inspire you to design and build your own cart style. The options are infinite! 
xo Susan
Shop All the Sources Here