Easy Minestrone Verde Soup Recipe
Do you love an easy soup recipe? Oh good! Today I'm sharing my Easy Minestrone Verde Soup Recipe just in time for Spring.
When it starts to feel like Spring is around the corner, I just love making a fresh, healthy, and easy Spring soup for dinner or lunch! Add a crisp tossed salad with a slice of delicious, crusty Italian bread and you have a meal.
I've made this soup so many times for my family and each time it is so very good! I'd say it's one of my family's favorite meals for sure. What I love is how easy it is to make. You can have a scrumptious soup in about thirty minutes, from start to finish!
Easy Minestrone Verde Soup Recipe Ingredients
1 Tbsp Extra Virgin Olive Oil
2 Cups thinly Sliced Leeks
2 Small Zucchini, Sliced into Half-moons
4 Cups unsalted Chicken Stock
8 oz. Refrigerator Tortellini 
3 Cups of Coursely Chopped Fresh Baby Spinach
1 Cup Frozen Green Peas, thawed ( I use the baby peas)
1 tsp. Fresh Lemon Juice
1/4 tsp. Kosher Salt
1/4 tsp. Black Pepper
(top with pesto if you like, and grated cheese – I've made my own pesto or used the store-bought pre-made one) 
First, heat the oil in a medium dutch oven or soup pot over medium heat. Second add your leeks, cook, stirring often until softened. I usually cook the leeks for about five minutes.  My favorite Henckels knives are perfect for chopping.   
Next, I stir in the zucchini, cook until just tender but not too brown, about five minutes.
Add the chicken stock, increasing your heat to medium-high.
Bring to a boil. reduce heat and simmer for about eight minutes.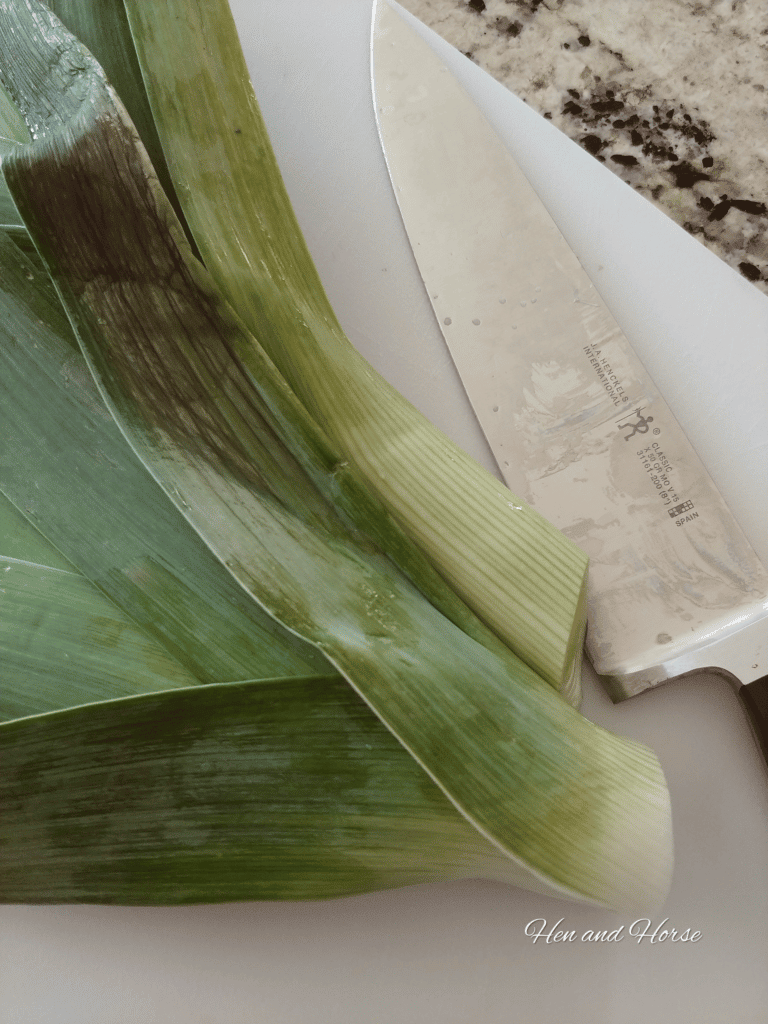 "This post may contain affiliate links which means I may earn a small commission. You may read my
disclosure policy here
".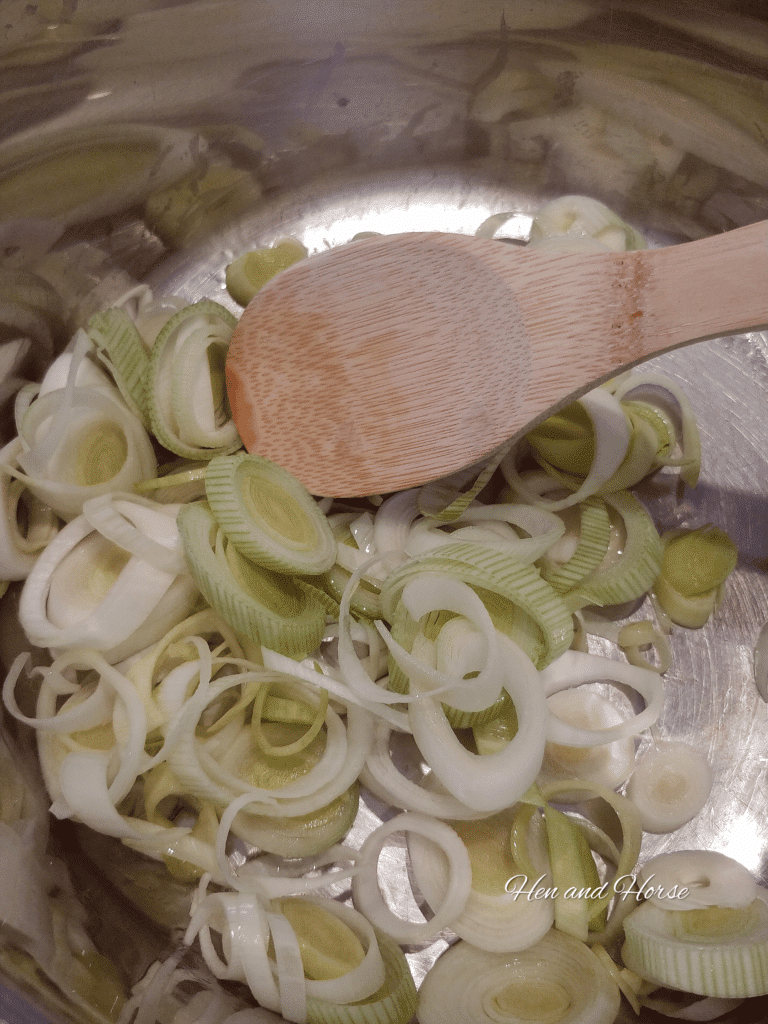 Meanwhile, cook the tortellini in a stock pot for 3 minutes less than the package directions. Drain the tortellini.
Add cooked tortellini, spinach, and peas to soup. Cook until spinach is wilted but not overly so.
Stir in lemon juice and salt and pepper.  Wooden salt and pepper sets are always a nice extra in your kitchen plus they make great gifts!
Ladle into bowls and if you like you can top each serving with a dollop of pesto. (optional)
Sprinkle with parmesan cheese and serve.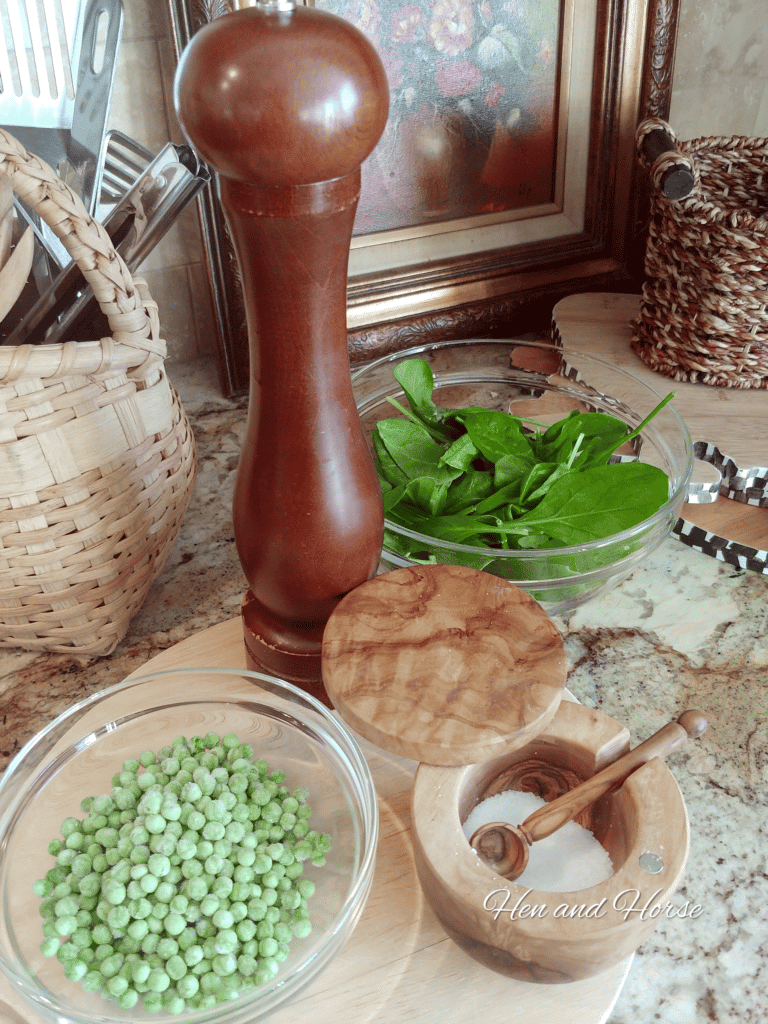 Shopping Sources & Links
ZWILLING J.A. Henckels Professional S 2-Piece Chef's Set CLICK HERE
I use these bowls every day
"
All Clad Brushed Soup Pot CLICK HERE
Oneida Golden Juilliard 20-Piece Flatware Set, Service for 4 CLICK HERE
Berard Olive-Wood Handcrafted Salt Keeper CLICK HERE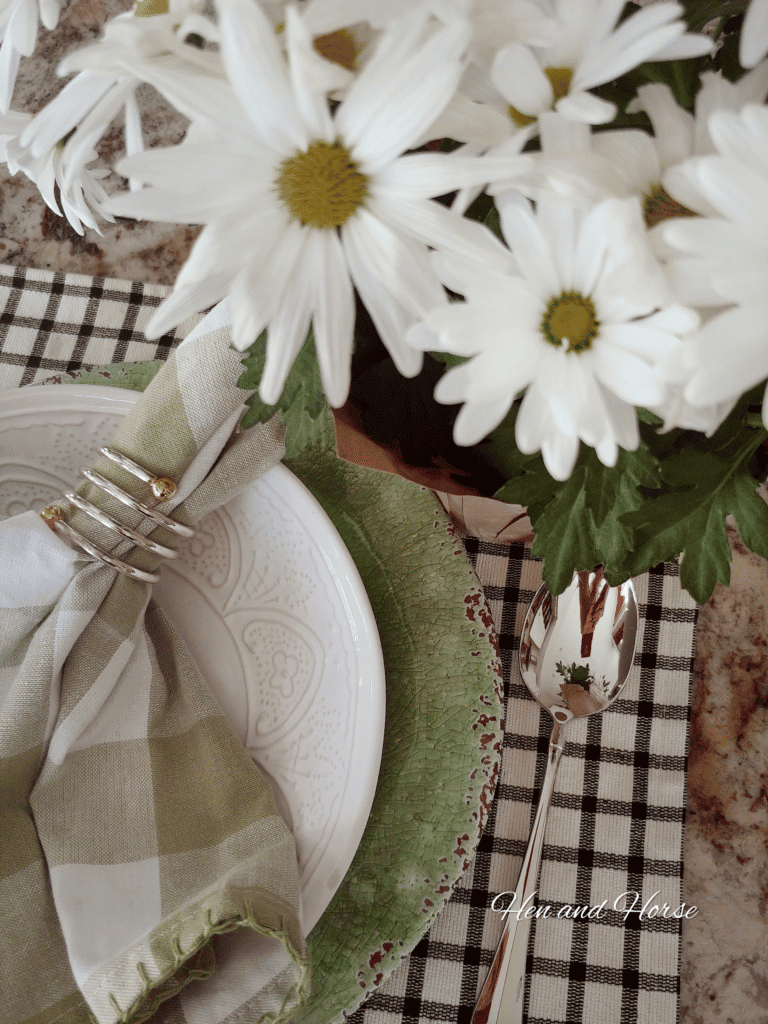 One thing I have always done before cooking is to set my table. This was something my mom always did and until I was older, never really understood why.  She would say that "once your table was set, all you need to do is make a dinner!"How true that is! Later in the day when your energy level may be lower, it feels really good to have the table already before you start to cook. When your meal is done, all you need to do is serve it! It's so much easier.
One other idea is to add some candles light, fresh flowers if you can, or a pretty napkin or place pat or setting. It really does make a difference! When we treat ourselves and our families with 'silk gloves" it brings us joy in return. They are worth it, and so are you!
That is the other thing my mom would say! Treat yourself well! 
How smart she was!  
I hope you enjoy this tasty soup as much as we do! Bon Appetito!
XO Susan