How to Make a Plate Wreath for Your Front Door!
How to Make a Plate Wreath for Your Front Door! Add some festive flair to your front door with this easy-to-follow tutorial!
Fall is here, and that means it's time to start thinking about sprucing up your home for the changing season. One of the easiest ways to do that is by hanging a wreath on your front door.
But store-bought wreaths can be expensive, and you probably want something a little more unique anyway. Amiright? Plus, I love being able to use what I have before heading out to purchase something else. Are you with me on this?
I was browsing Pinterest the other day, and I saw the most beautiful plate wreath made out of teacup saucers. (my friend Suzanne @suzannezinggstyle is where I first saw this idea – I love her account on Instagram , be sure to check her out ) I knew I had to make one for myself, being a tea lover. And since I already had a grapevine wreath on hand, I decided to make a plate wreath using tea cup saucers and the grapevine wreath for my front door.
How to Make a Wreath Step by Step?
Today I'm going to show you how to make one for yourself. This project is simple, relatively inexpensive, and best of all, you can customize it however you like!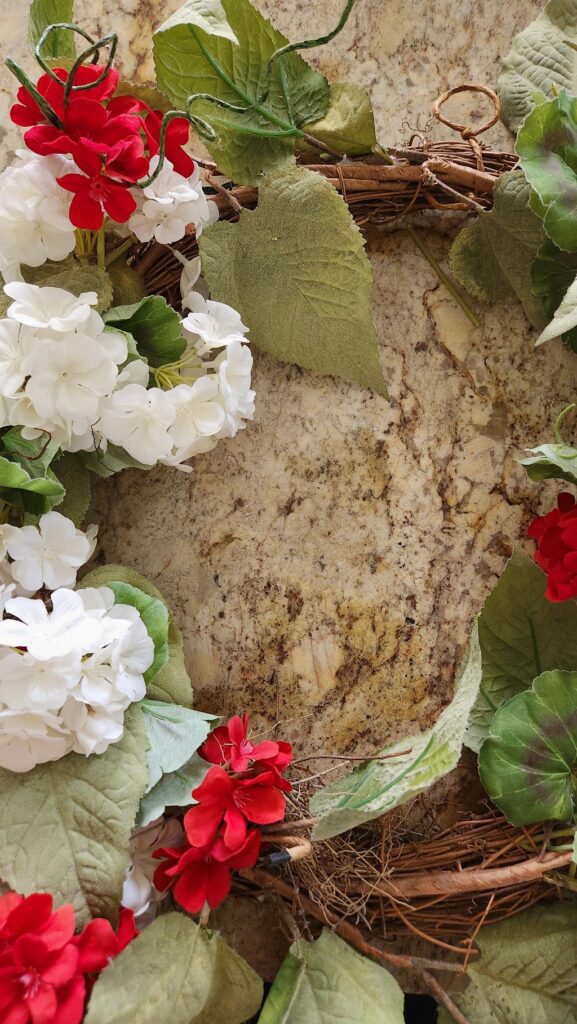 "This post may contain affiliate links which means I may earn a small commission. You may read my
disclosure policy here
".
Rather than buy a new grapevine wreath, I repurposed the one I had used early this summer by removing the red & white flowers from the wreath.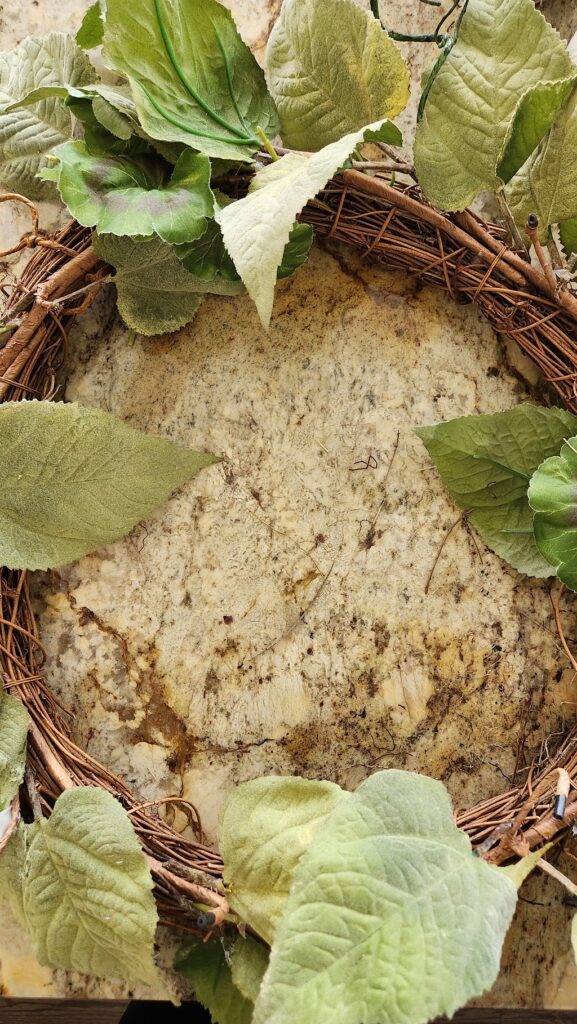 After being on the porch all summer, the greenery was looking a bit sad, so I added new greenery.
What You'll Need:
A grapevine wreath (you can find these at most craft stores)
– 8-10 tea cup saucers (my favorite place to source teacups and saucers are thrift shops or estate sales )
wire plate hangers
floral wire
wire cutters
faux greenery
hot glue gun + glue sticks
– optional: ribbon, fake leaves or flowers, etc. for decoration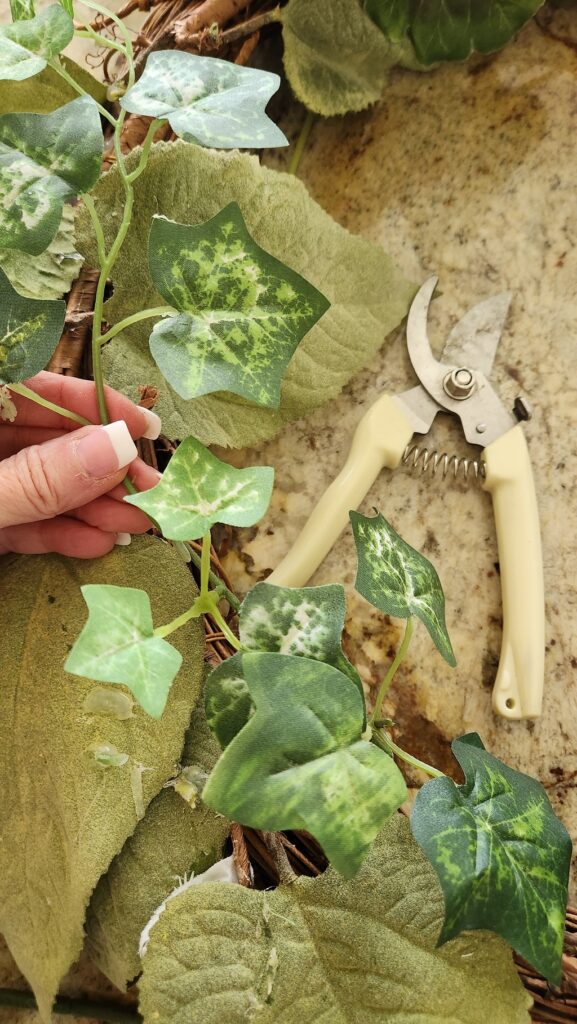 Once I had the flowers removed, I added fresh greenery to the top of the grapevine wreath to give it a brighter look.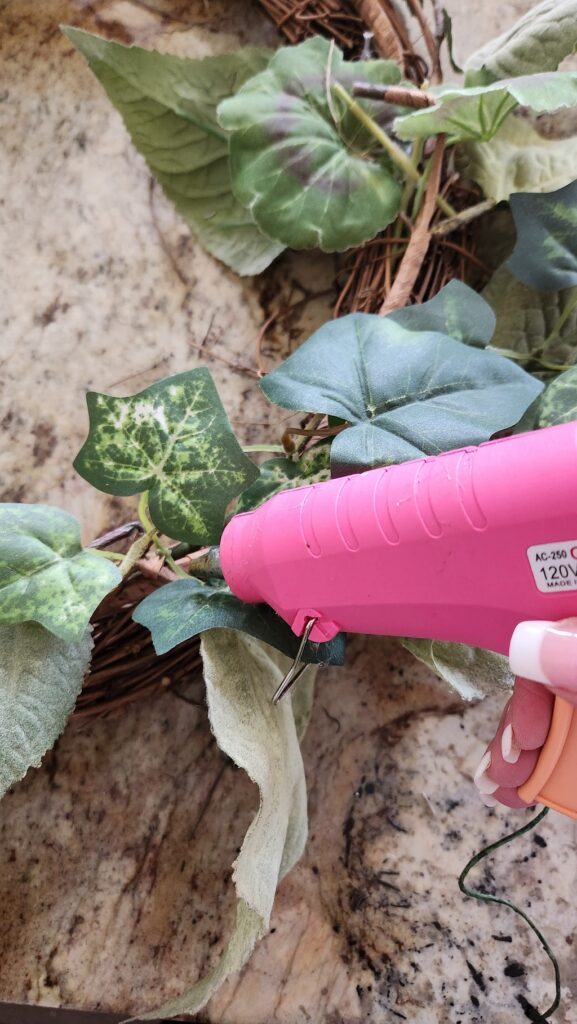 A glue gun comes in handy when adding greenery to the grapevine wreath.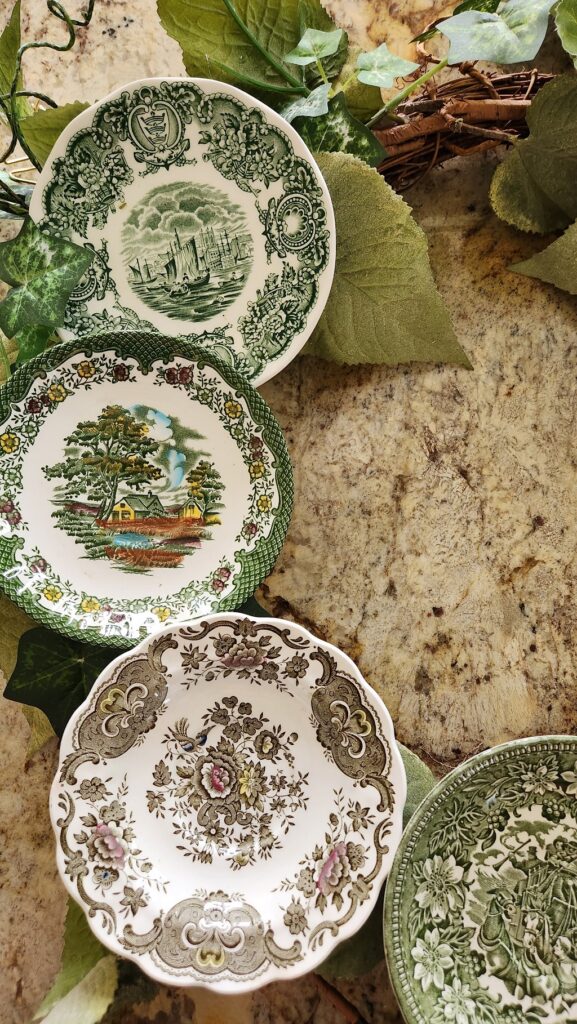 Next, it's time to get an idea of where you would like the saucer plates to be placed. Move the saucers around the wreath until you are happy with the patterns and how it looks.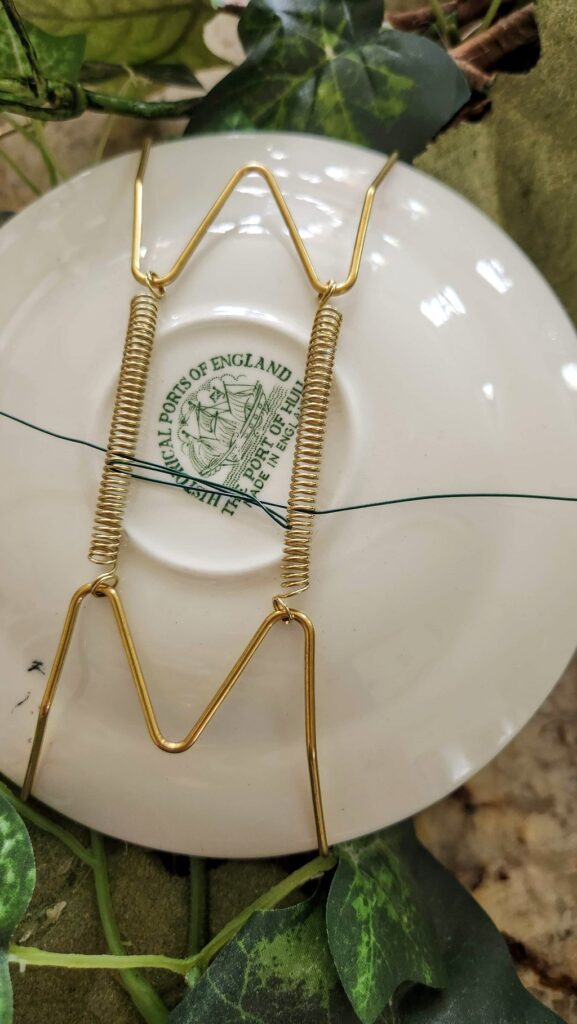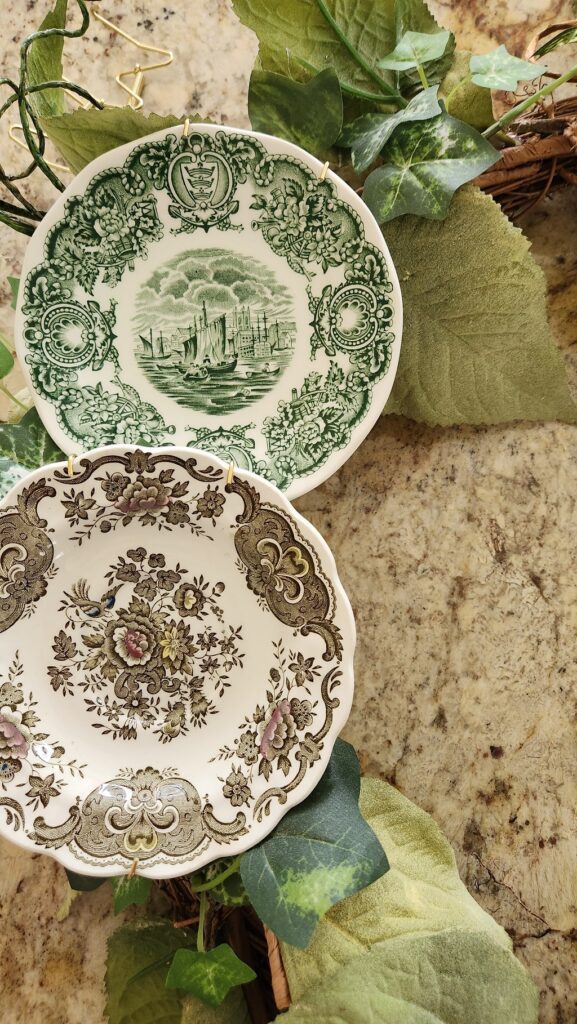 My plate wreath is starting to take shape!
Using the floral wire, I adhered the plates to the back of the wreath, making sure the plates were secured well.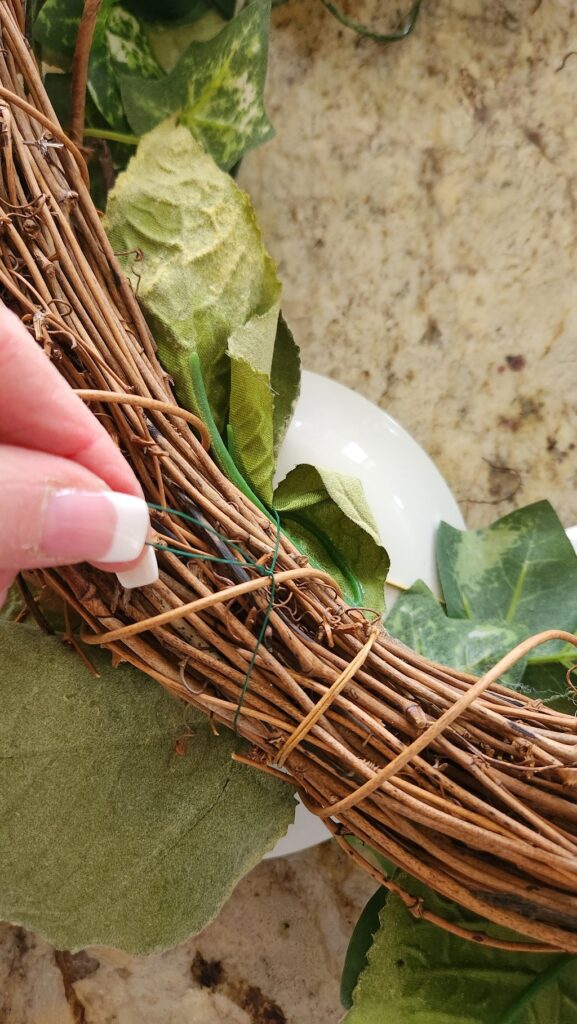 Have you checked out my other social channels? Follow along so you don't miss out on any of my tips, recipes, or stories! ( you know I love a good story 😉 Join me on my other social channels for more! Pinterest, Instagram, and Facebook. .
Not crafty? I've got you covered.
Not crafty? That's okay. These gorgeous wreaths can be delivered right to your front door from Amazon.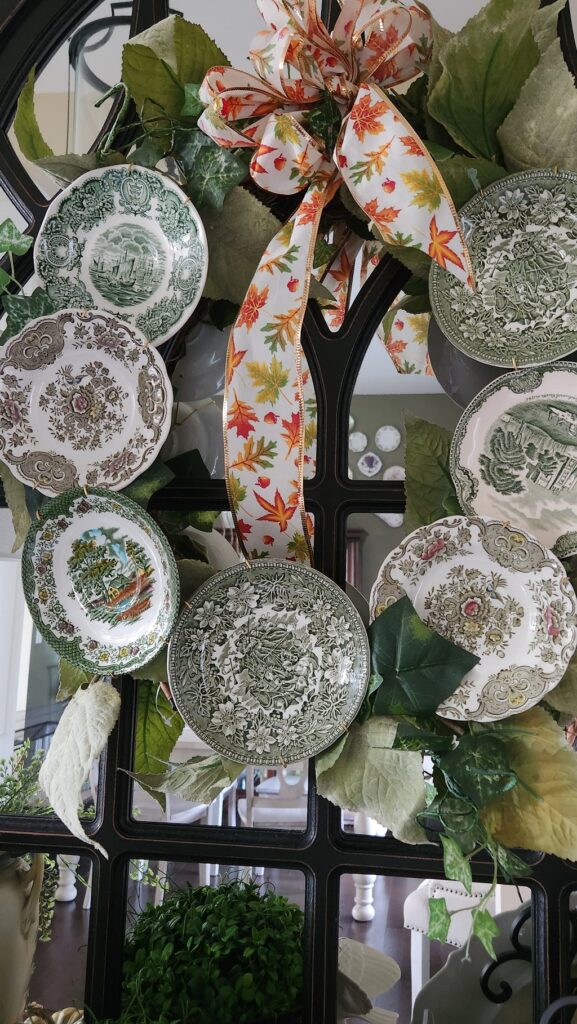 Finally, I added a ribbon to the top of my wreath before hanging it up. And that's it! This project was so easy and fun to do, and it only took me about an hour from start to finish. If you're looking for a fun and easy holiday project, then I definitely recommend giving this one a try!
I hope you enjoyed this tutorial on how to make a plate wreath using tea cup saucers and a grapevine wreath! If you try this project yourself, be sure to share a photo with me on social media so I can see your beautiful creation! I can't wait to see what colors you choose! Happy crafting!
XO Susan
Pin It To Remember It: