Simple Kitchen Garden Using Terra Cotta Pots
If you have limited space and love fresh garden herbs for your breakfast omelet, I have just the thing! A simple kitchen garden is for you!
Are you a gardener lover and are low on square feet of space, or don't have an abundance of time? You can still have a Simple Kitchen Garden. I'll show you how!
What could be easier than stepping outside to gather a quick snip or two of fresh chives or a sprig of rosemary for your grilled vegetables? How about a leaf or two of homegrown mint for your iced tea or mixed green salad?
My simple kitchen garden is the best. Do you know what's amazing? It only took me 30 minutes to make.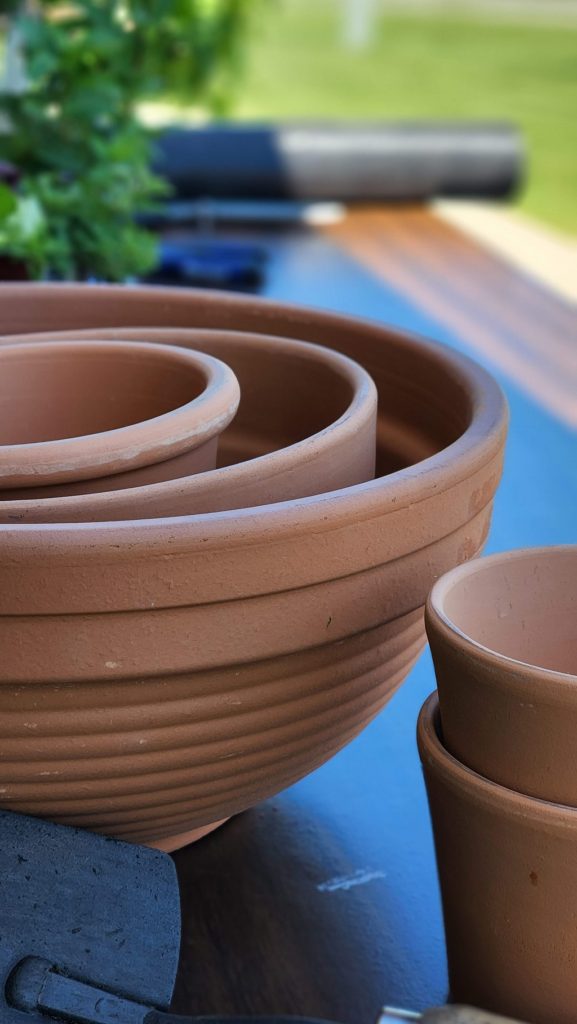 "This post may contain affiliate links which means I may earn a small commission. You may read my
disclosure policy here
".
My plan is to give this as a gift to my mother-in-law. She used to have one of the biggest gardens I've seen, but unfortunately, it got a bit too big for her to care for. This will be much easier for her to manage!
If you know of someone that has limited space, and lives in a condo or apt this is a perfect solution. My mother-in-law will be able to enjoy fresh herbs and lettuce for her daily salads without having to tend to an oversized garden!
I think she is going to love it!
What Should be Planted in a Kitchen Garden?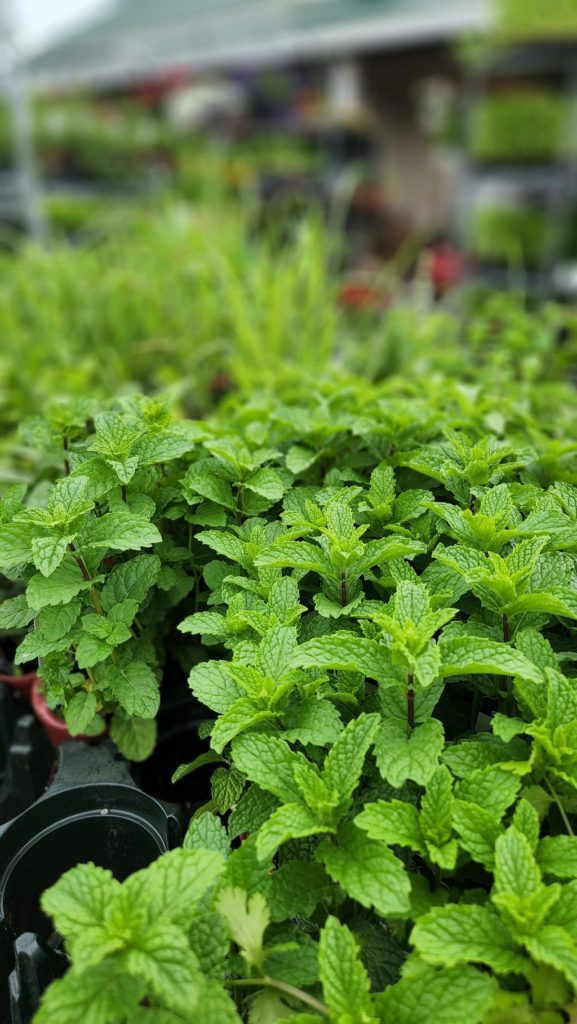 Once I found three pots that would work well, it was time to pick out the herbs I wanted to add.
There are no set rules for which plants to pick! Be creative and 'grow' with it!
A tip to consider. Who you are making your simple kitchen garden for? Select herbs that they love and will use for their personal type of cooking.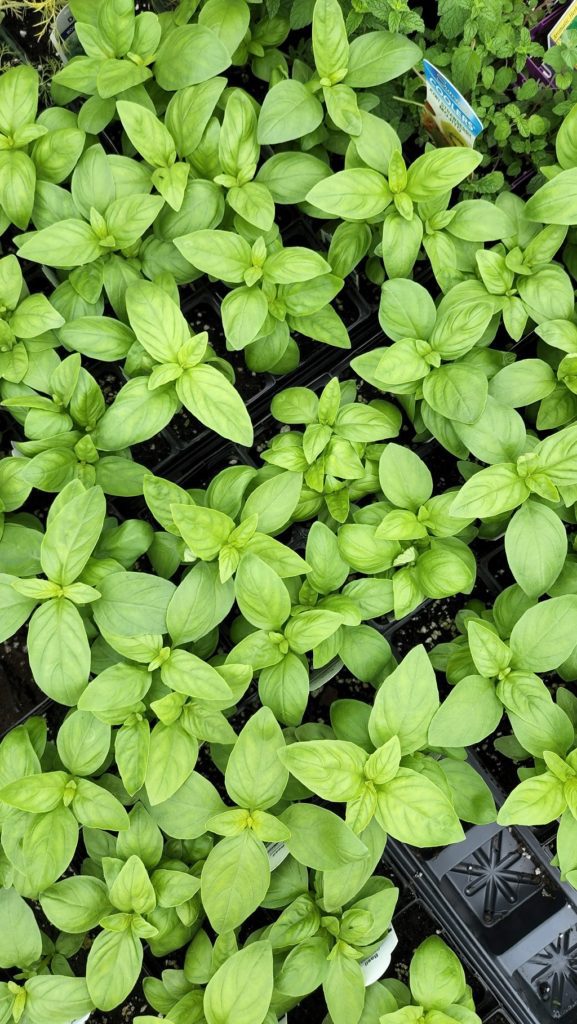 My mother-in-law loves fresh herbs in her salad. I'm certain the fresh basil, mint, and parsley I've picked out for her will be enjoyed every day!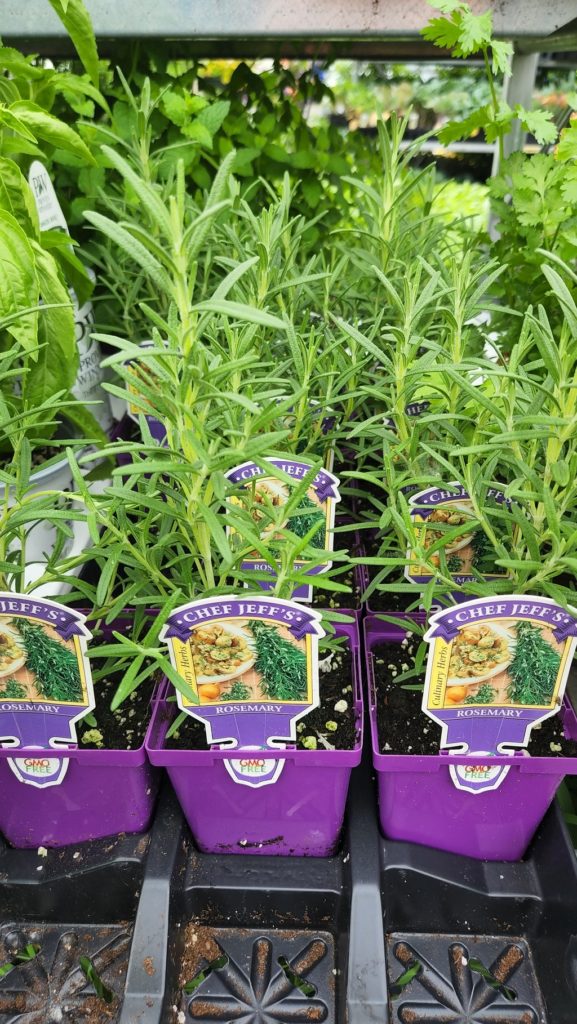 My simple kitchen garden wouldn't be complete without a few lettuce plants!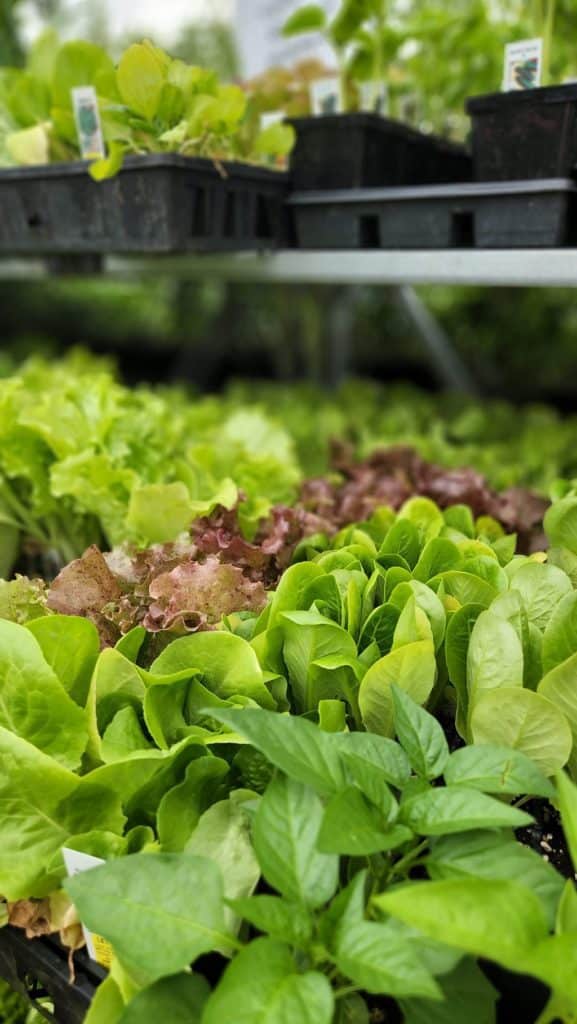 How Do You Make a Kitchen Garden?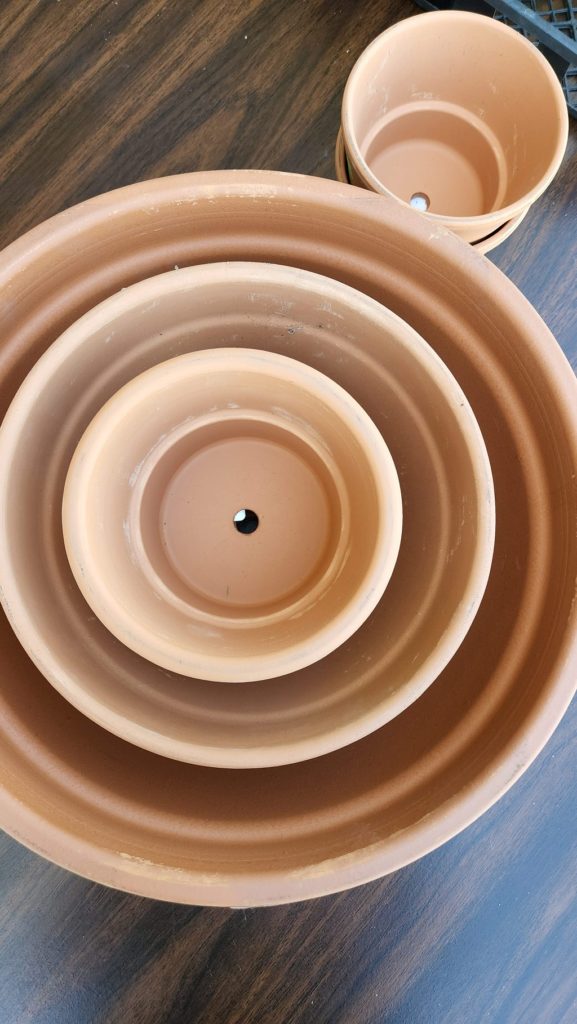 What You Will Need
Here is what you will need:
3 bowl-shaped planters (15 to 24 inches wide in descending size) I used two regular terra cotta pots since they didn't have the circular ones
2 small flower pots (approximately 5 inches tall)
Screen mesh or planting weed screen
clippers for cutting the screen
large bag of potting soil
herb and vegetable seedlings

Start with the largest bowl. Cover the drainage hole with a piece of screen or mesh. Place one of the small flower pots inside, upside down.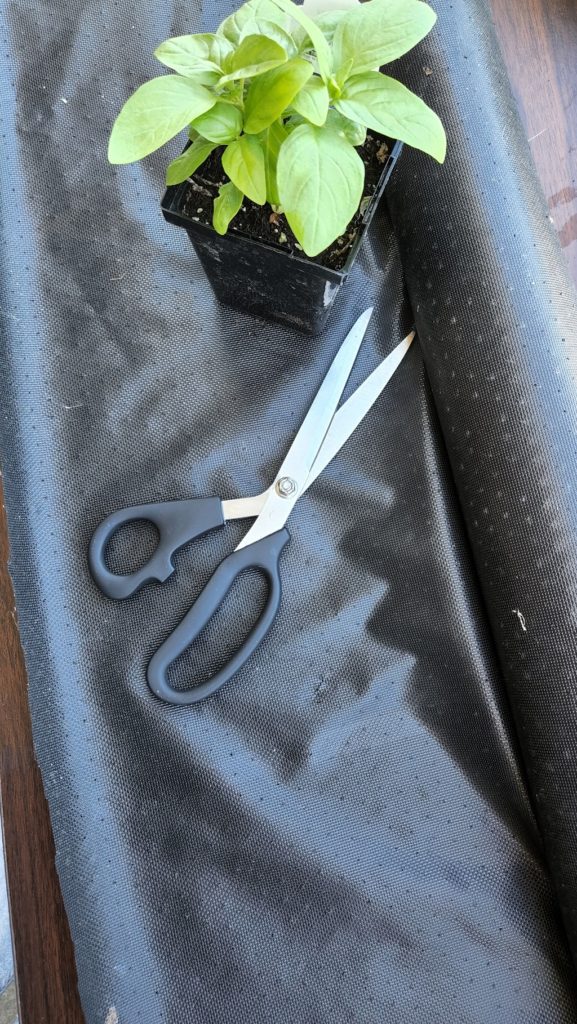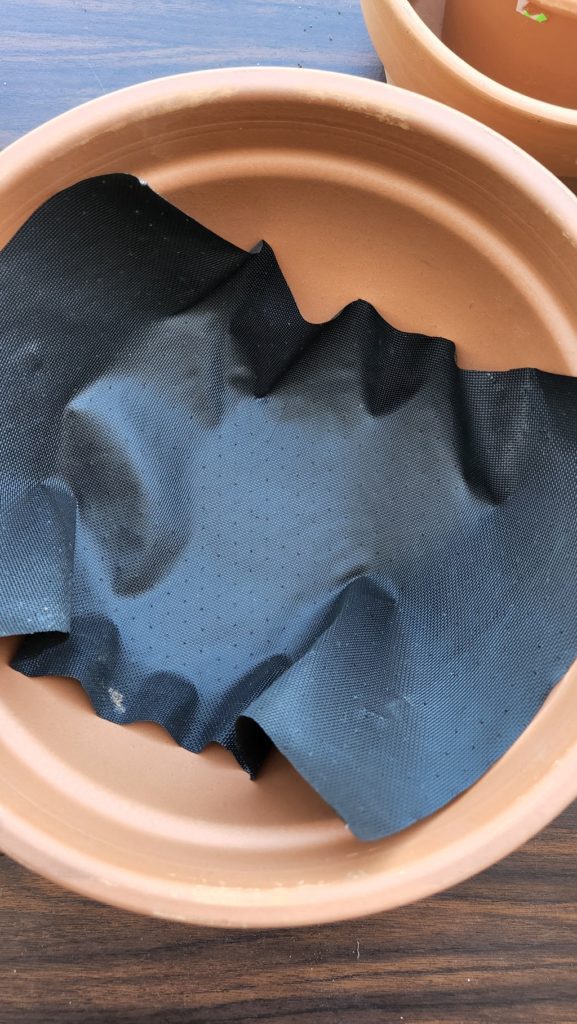 Keeping the small flower pot centered, add your potting soil. Miracle Grow is my favorite.

Up next, place the medium-size bowl in the center of the larger pot. Repeat this step for the third pot.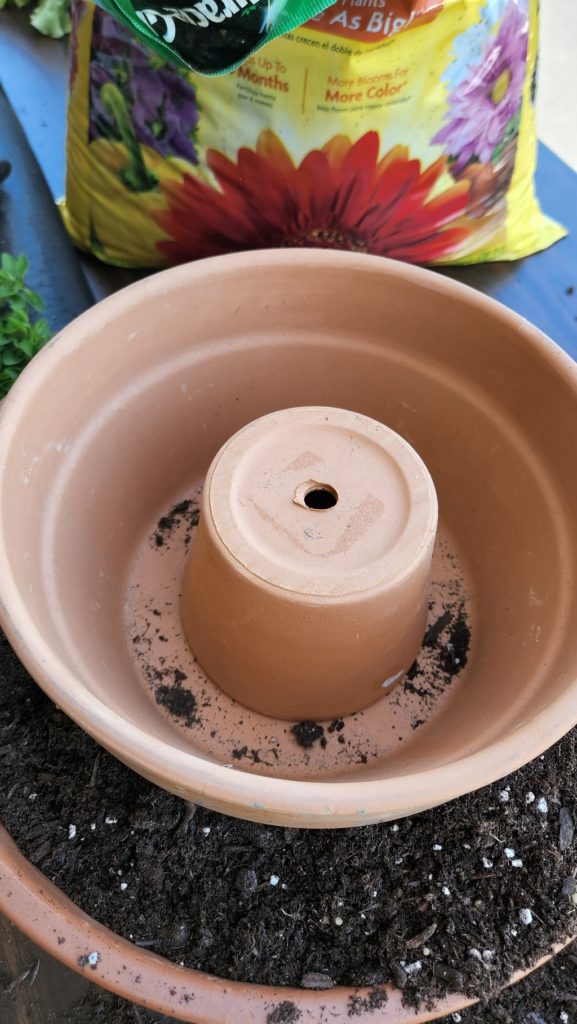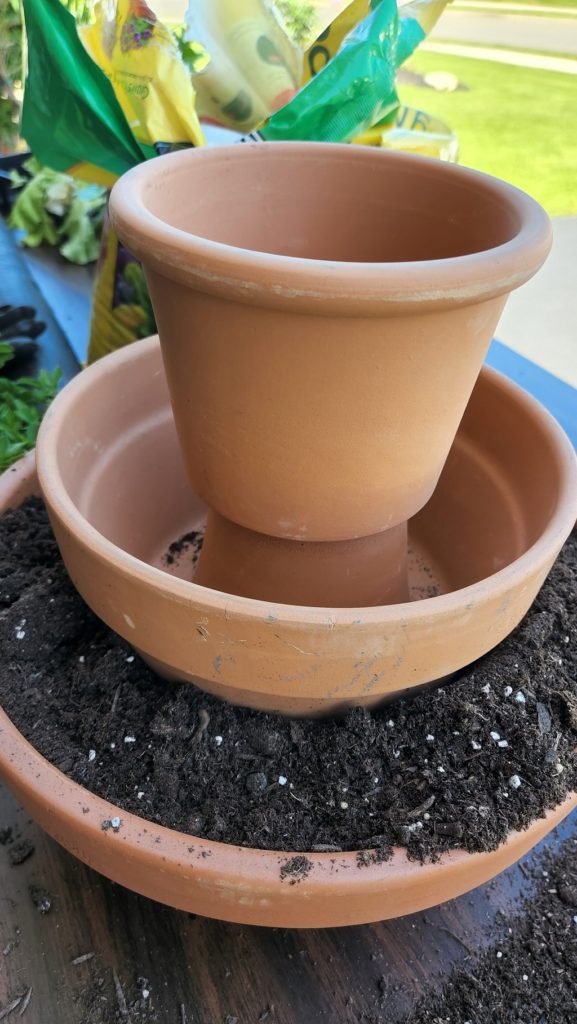 It's time to add your herbs and plants. My lettuce bunches look a bit sad, but after some watering, fertilizer, and sunshine, they will pop right up.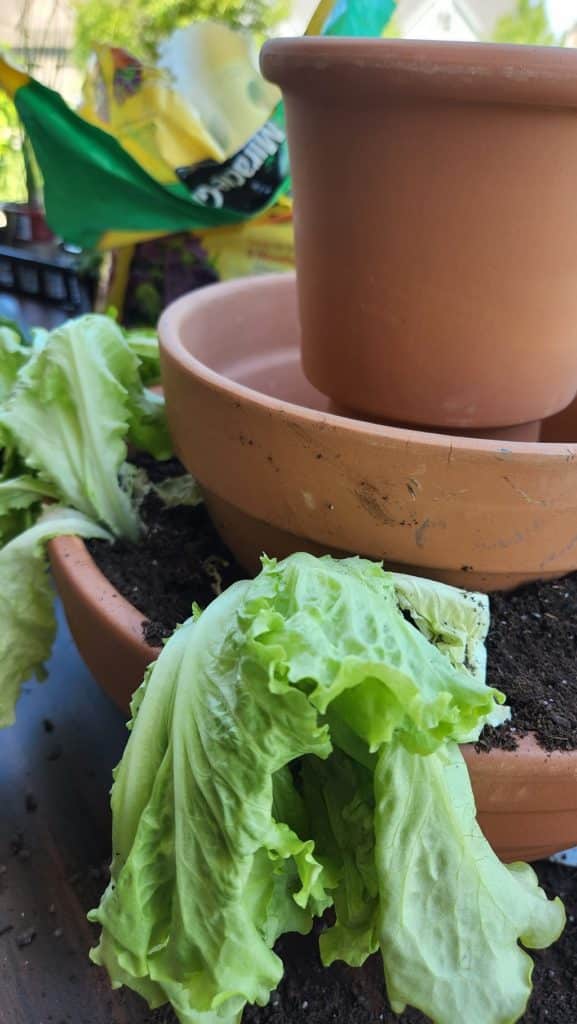 Basil always reminds me of my grandmother. Her name was Antonia. Antonia always had fresh basil in her apron pocket. It smelled like perfume.
To this day, I cannot pass it by without bringing a snip or two to my face to smell and remember her jolly smile!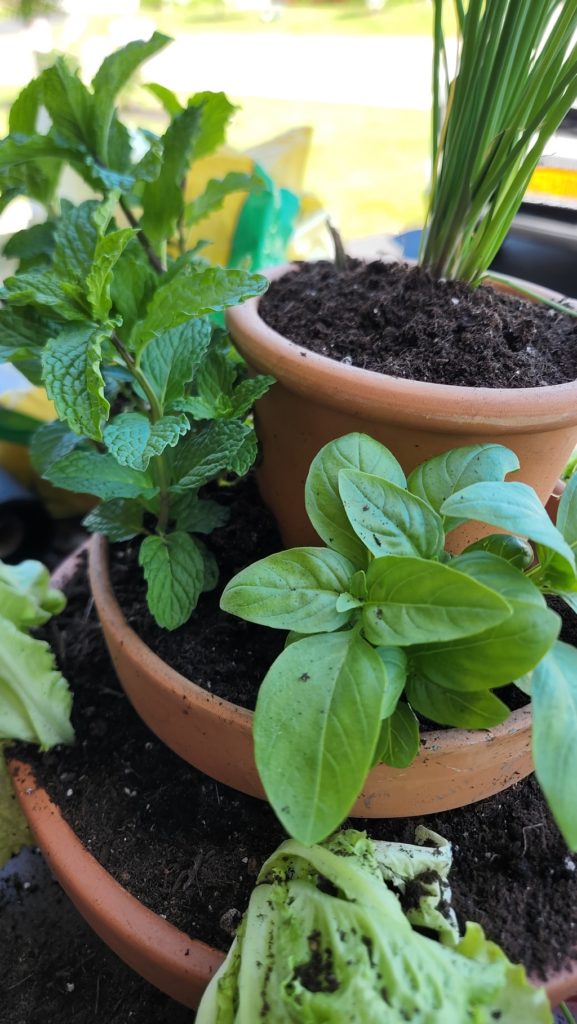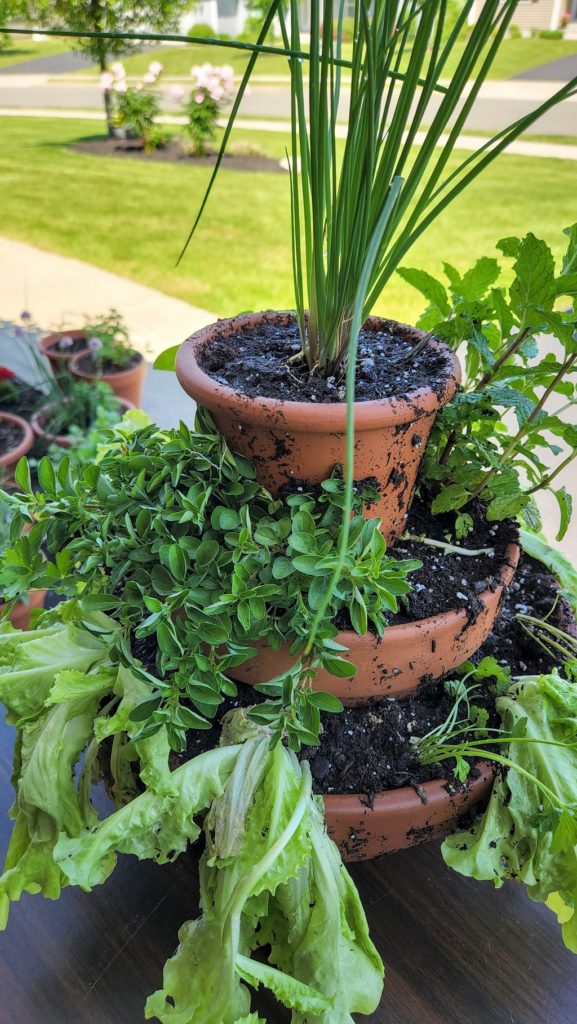 That's it. Isn't that easy? Most herbs will need at least six hours of sun a day, as a general rule.
Herbs are a great starting point when planning a garden, not just for seasoning or cooking but did you know they can be good for deterring insects, used in borders, and encourage other plants to grow?
Speaking about plants to grow and borders, have you checked out my summer porch post?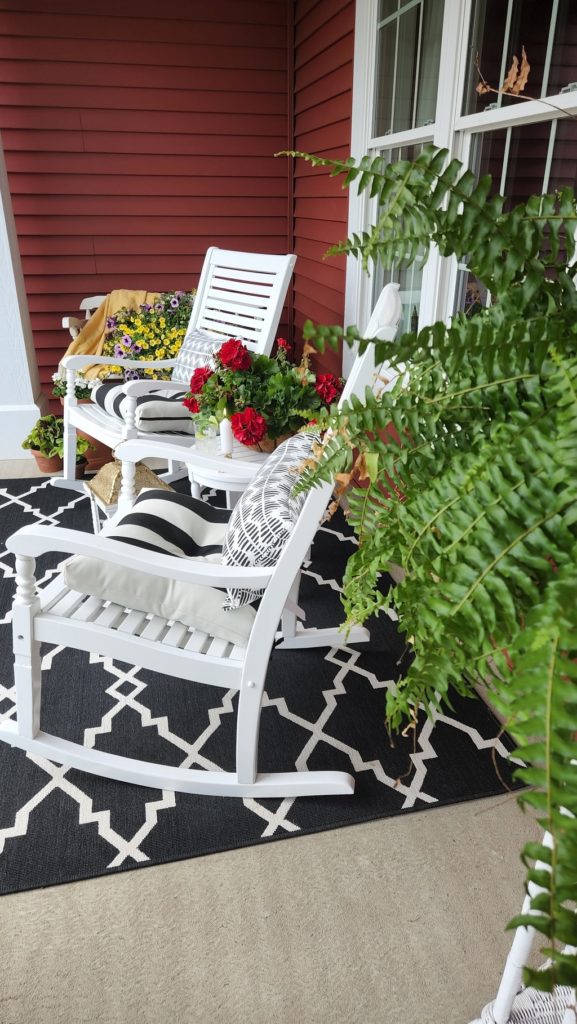 I hope you are inspired to share a fun, simple kitchen garden with someone you love!
XO Susan