How to Plant Garlic in 4 Easy Steps
Learn how to plant garlic in 4 easy steps – including when to plant, what type of soil to use, and how deep to bury the cloves.
The process of planting and growing garlic has been on my to-do list for some time. A few reasons I haven't done it yet are, well like many things, taking the steps to learn about it, finding the time, and having the perfect outdoor space to plant it. (Garlic planting was way easier than I imagined)
Several weeks ago when Andrew and I were driving home from Maine we stopped to visit my Aunt and Uncle. My Uncle has the best garden and grape arbor ever! He was definitely the one to ask about the process and how to plant garlic at our home.
Off we went on our merry way home with my Uncle's no fail instructions and a beautifully weaved string of garlic bulbs ready for planting.
"This post may contain affiliate links which means I may earn a small commission. You may read my
disclosure policy here
".
When to Plant Garlic?
Planting garlic in the fall is the best time to plant garlic, before the ground freezes. (You still have time, but you may want to hurry!) Choose a spot with well-drained soil and full sunlight for at least half of the day.
According to the Almanac, the best time to plant garlic is after the autumnal equinox. You can read more about that here.
Uncle Peter advises, to wait until the first 'light' frost, then before you get a heavy frost, get the garlic in the ground. If you plant too soon, the garlic with begin to sprout and not make it thru the winter.
Garlic is a great crop to plant in your garden. It is easy to grow and takes up very little space. In addition, garlic is a great way to keep pests away from your other plants. Here are four easy steps to planting garlic in your garden: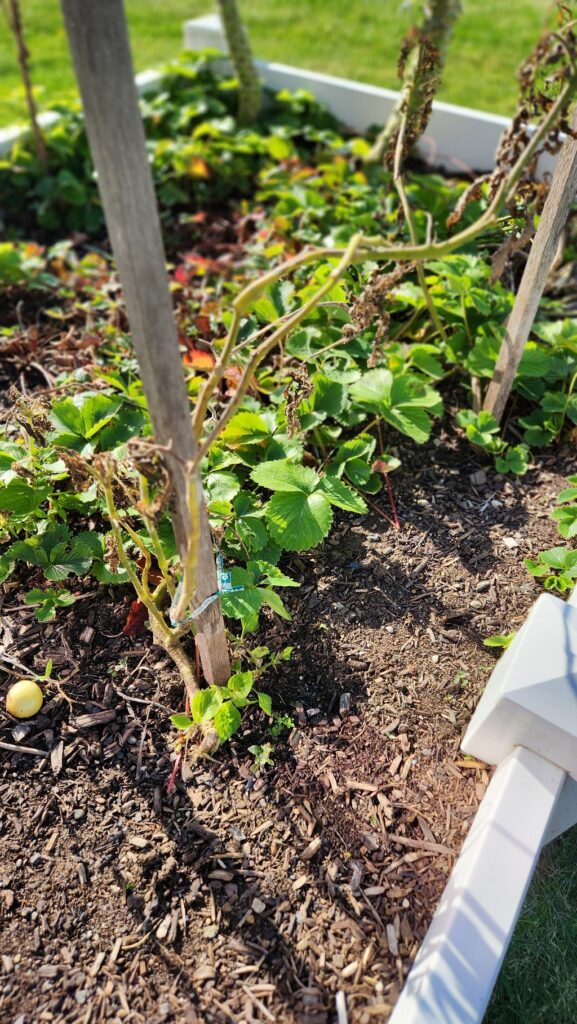 4 Steps to Plant Garlic
1) Choose the right spot – Garlic needs full sun and good drainage. Make sure the spot you choose is well-drained and has plenty of sunlight.
2) Buy some garlic – You can buy garlic at most farmers' markets. Look for garlic that has not yet started to sprout.
3) Plant the garlic – Separate the cloves of garlic and plant them pointy side up, spacing them about 2 to 4 inches apart.
4) Cover with soil and water well.
Enjoying this Post? Sign up here for my Newsletter!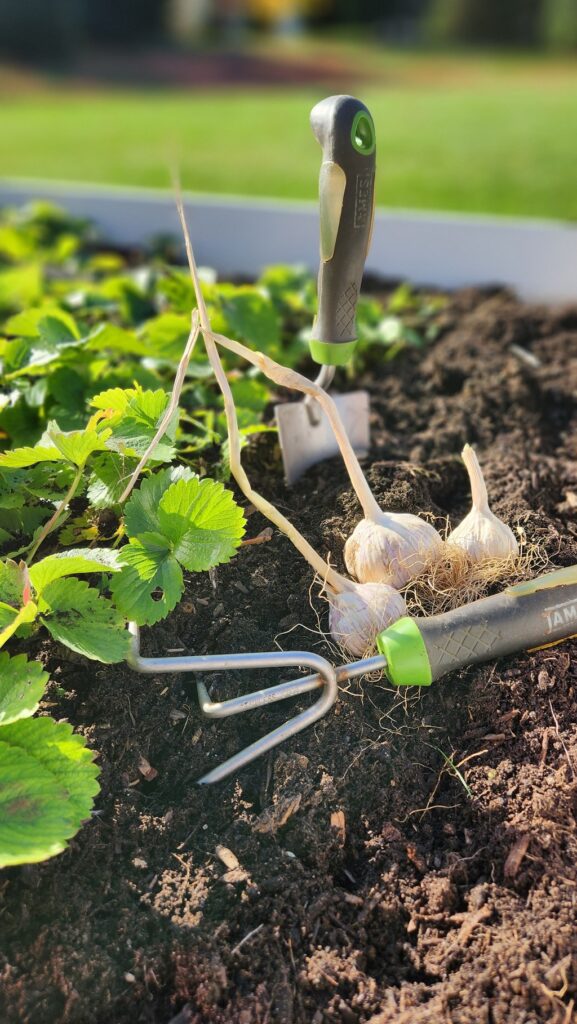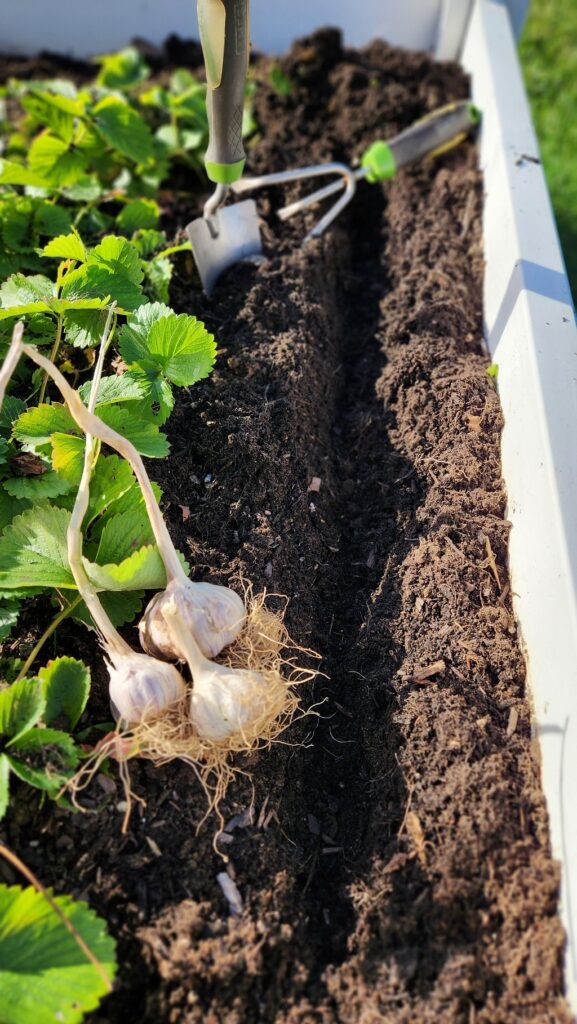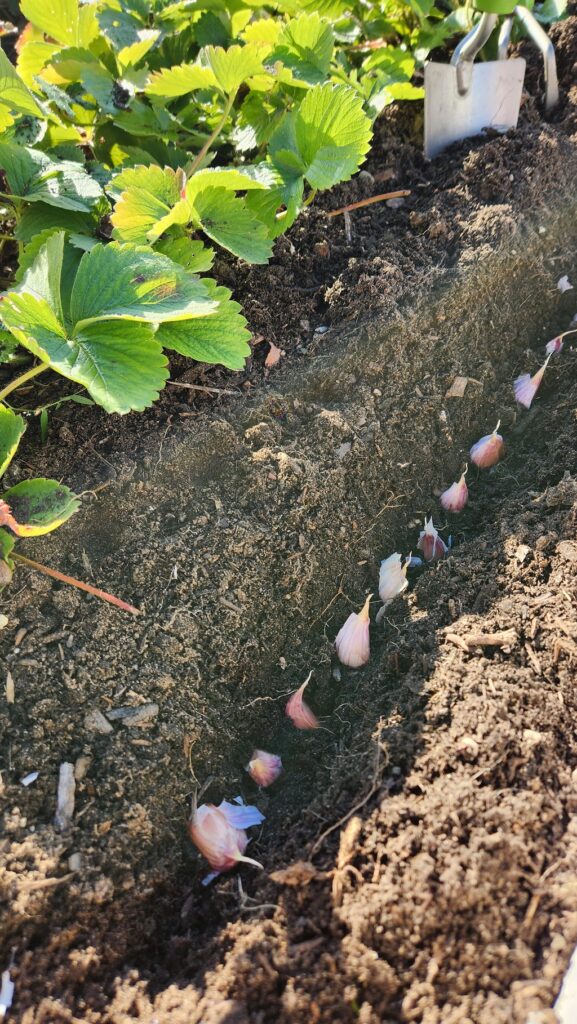 Time to Harvest Your Garlic
Garlic is ready to harvest when the leaves start to turn brown and die back the following Spring or Summer. Dig up the garlic bulbs along with the entire stem and let them dry before storing them in a cool, dry place for a few weeks.
Planting garlic in the fall may seem like a lot of work now, but you'll be thankful when harvest time rolls around and you have an abundant supply of tasty garlic bulbs to enjoy all year long!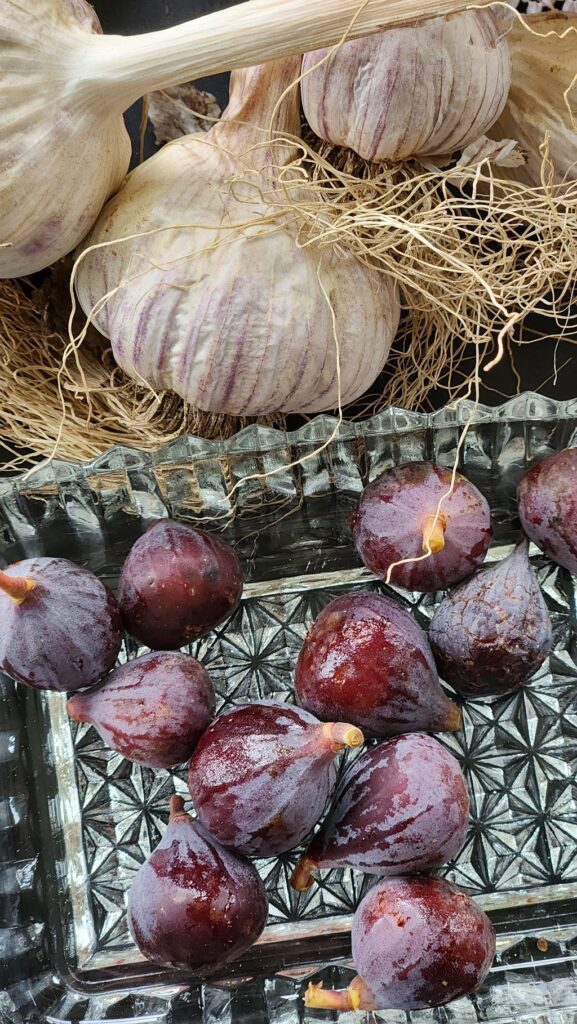 Garden Tools Every Gardener Needs

Things to Do With Garlic
Did you know there are many things to do with garlic that don't include cooking? An article from Healthline shares 11 proven health benefits of garlic.
If you are looking for ways to include garlic in your diet, Taste of Home has 30 Recipes for Garlic Lovers.
Several weeks ago I shared How to Make Infused Olive Oil. and boy oh boy, the garlic-infused oil was fantastic. I cannot wait until next year to infuse my oil with the very own garlic I've grown.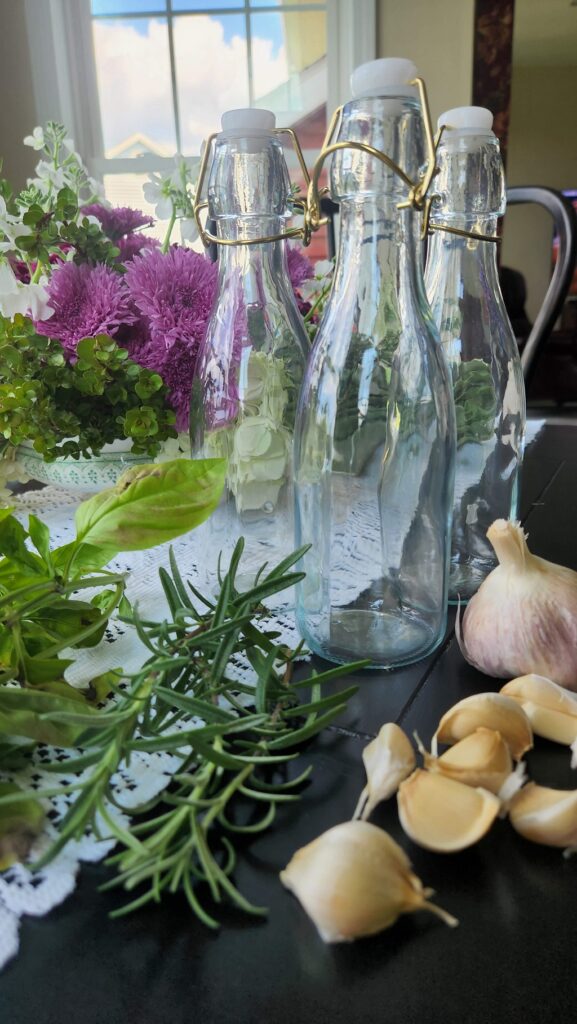 Lastly, Lynn from Living Large in a Small House has the most delicious roasted cherry tomato & pesto pasta recipe using, of course, garlic.
Pin It To Remember It: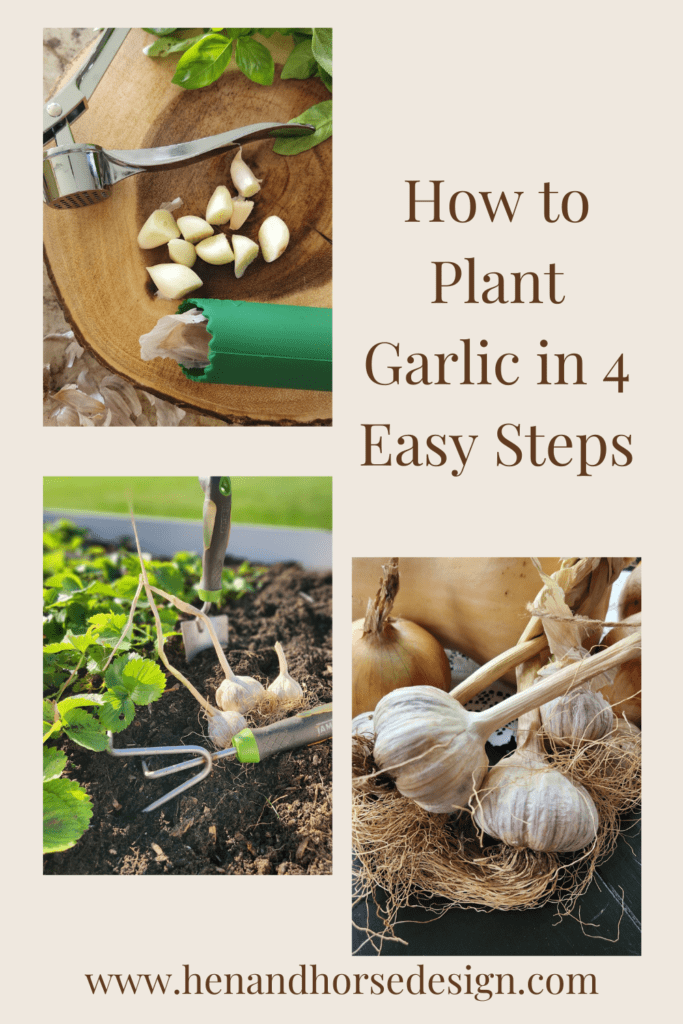 Have you checked out my other social channels? Follow along so you don't miss out on any of my tips, recipes, or stories! Join me on my other social channels for more! Pinterest, Instagram, and Facebook.
Now that you know how to plant garlic, it's time to get your hands a little dirty! We hope you have enjoyed these easy steps and are excited to start growing your own garlic. If you have any questions or run into any problems while planting, be sure to let me know in the comments below. And don't forget to share your photos of your beautiful garlic plants with us once they start blooming. Happy gardening friends!