Weekly Round Up 6 – Latest Rambling from the Roost
Catch up on all the latest goings-on from Hen and Horse Design, including our weekly round up of our posts and tons of Halloween inspiration!
Seriously, wasn't it just October 1st? I'm sitting here writing my weekly round up and I'm thinking we're looking at the end of October, Halloween, and November 1st. And what does that mean? It means Thanksgiving and Christmas are around the corner.
No need to worry my friends, it comes every year, and this year, let's make it the brightest and most beautiful ever! But before we go there, let's see what we were up to this past week!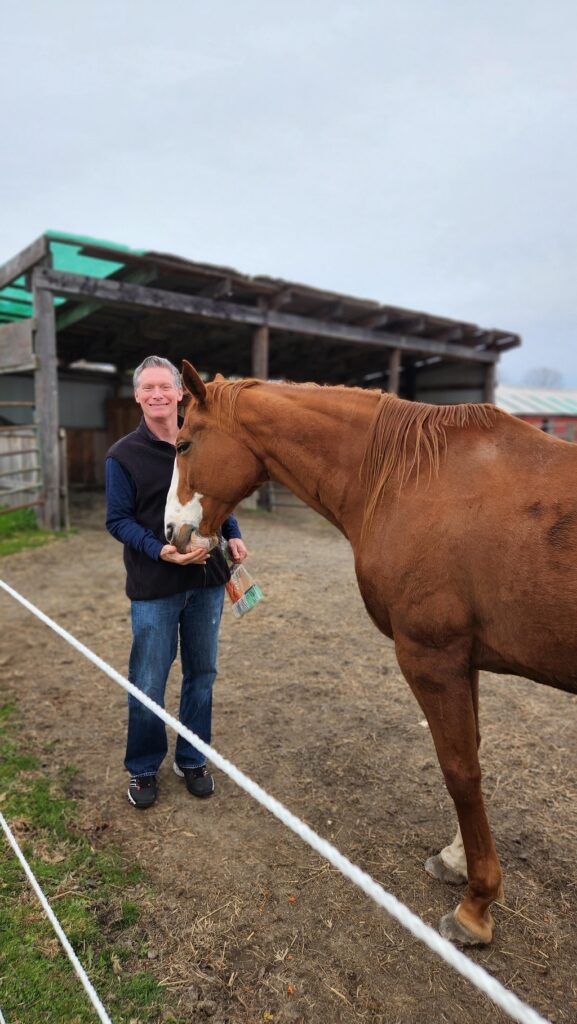 "This post may contain affiliate links which means I may earn a small commission. You may read my
disclosure policy here
".
What's fall without some pumpkin baking?
This week has been a busy one over at the Roost! I tackled both pumpkin buns and pizzelle. The buns turned out beautifully and were so perfect for breakfast with a cup of coffee. I've made this family recipe several times before, and the pizzelle are a new twist on an old favorite. I use vanilla rather than anise! They were both a huge hit!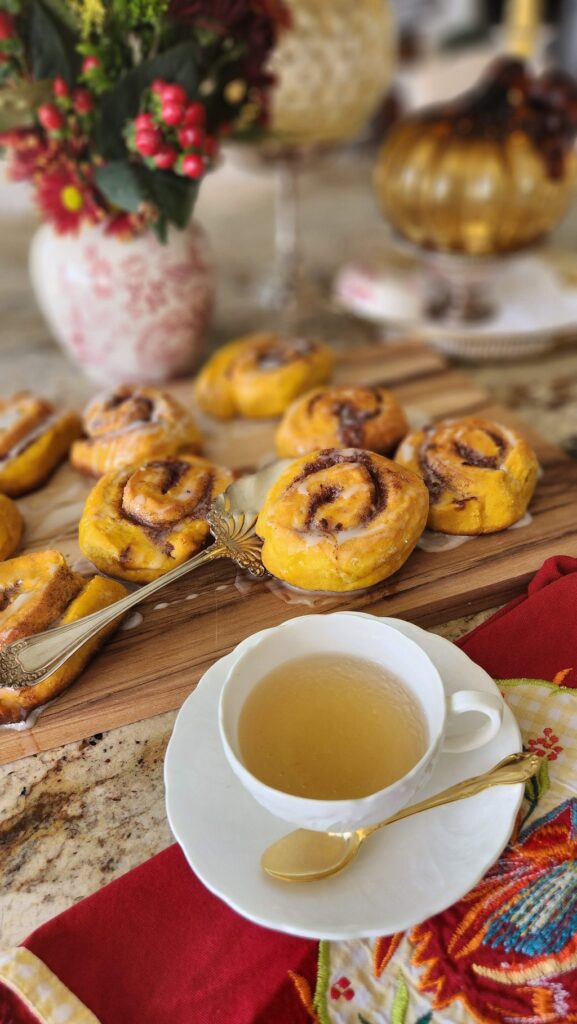 Finding New Ways to Make an Arrangement
Do you love finding new ways to use what you already have? I love finding new uses for things around the house and this week I put one of my latest flower pots to good use. After visiting Trader Joe's for some fresh flowers, I filled it with some pretty berry stems, colorful daisies, and different types of greenery and it made such a pretty Fall arrangement. You can bet I'll be using it again soon!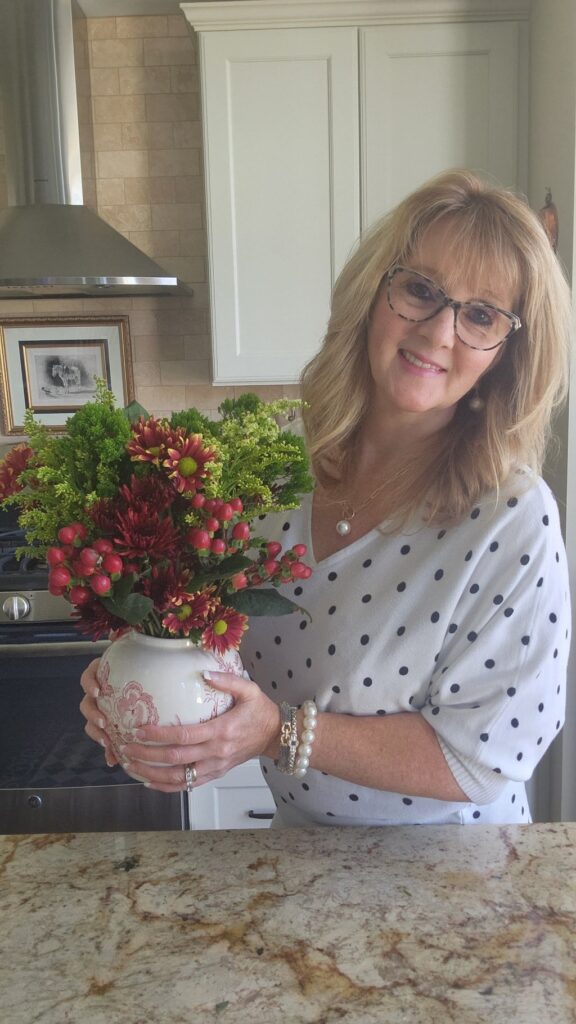 Andrew and the kids and I had a great time visiting a new brewery after my niece's soccer game! One of my favorites was a beer that had passion fruit in it! If you are local, I'd definitely put Common Roots on your list!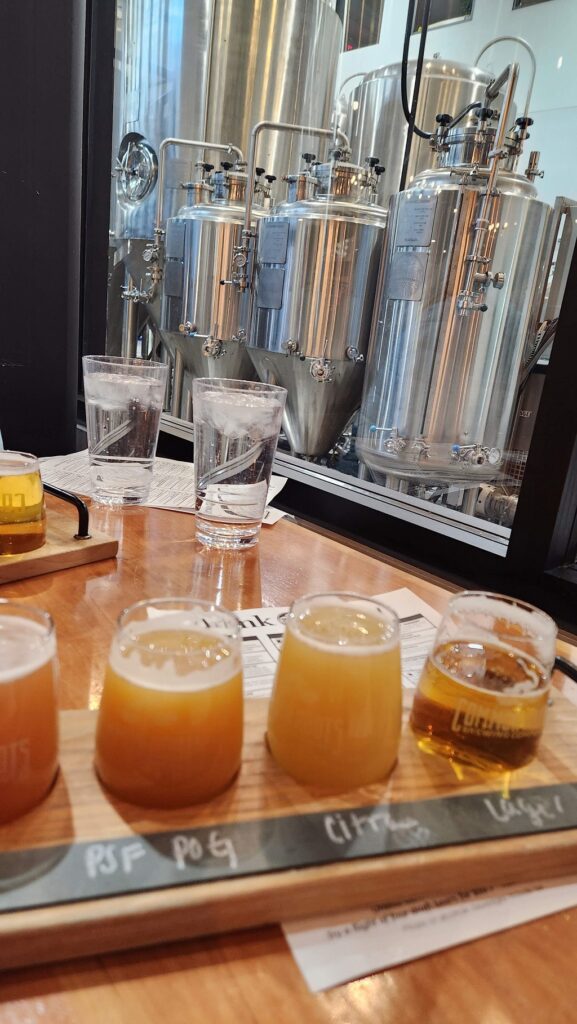 Lastly, it was Dough Bowl Divas week so I decorated my dough bowl for Halloween. Do you have a dough bowl? Each month we share creative ideas for how to decorate a dough bowl. It's so much fun. We'd love to have you join us! Leave me a comment below and I'll be sure to add you to the list.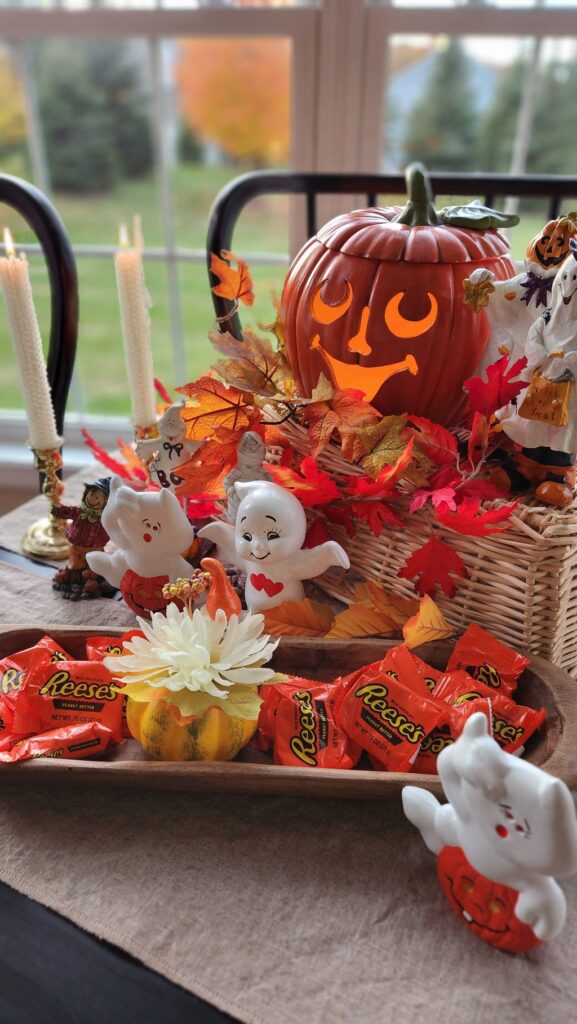 Favorite Dough Bowls for Holiday Decorating

Since we are talking about Halloween, there is still time to order and receive a Halloween costume! Whether you choose cute or scary, you're sure to have a great time trick or treating!
Time for Inspiration from my friends
Nicole from Our Tiny Nest shared the cutest Pumpkin Bread Bowl recipe this week. Doesn't this look just so tasty? I think you're going to love it!
Want a fast and easy DIY? Regina at Saved from Salvage created these gorgeous 'concrete' pumpkins! You've gotta check this out!
Remember I mentioned Thanksgiving will be here before we know it? Melanie shared the sweetest turkey craft. This would be so fun to do with your children or grandchildren!
What would Thanksgiving be without pretty plate chargers? Donna from An Organized Season created the prettiest look using these simple supplies.
Have you checked out my other social channels? Follow along so you don't miss out on any of my tips, recipes, or stories! Join me on my other social channels for more! Pinterest, Instagram, and Facebook.
That's all for this week's round up! How was your week? Thanks so much for stopping by. I'll be back next week with more news, ramblings, and photos from the Roost. Until then, enjoy this beautiful Fall weather!