How Do You Make Homemade Limoncello
Have you tried this refreshing summer beverage? You haven't! Today I'm sharing with you How do you make homemade limoncello! It's so easy!
We love sharing family recipes! Especially this tasty one! Our homemade limoncello recipe has been in our family for generations.  I'm excited to share with you How Do You Make Homemade Limoncello! My hope is that you may be inspired to make it for your next family gathering. 
Did your grandparents leave you with a lasting memory? Better yet, did they leave you with a recipe that could be called 'liquid gold'? Ours sure did!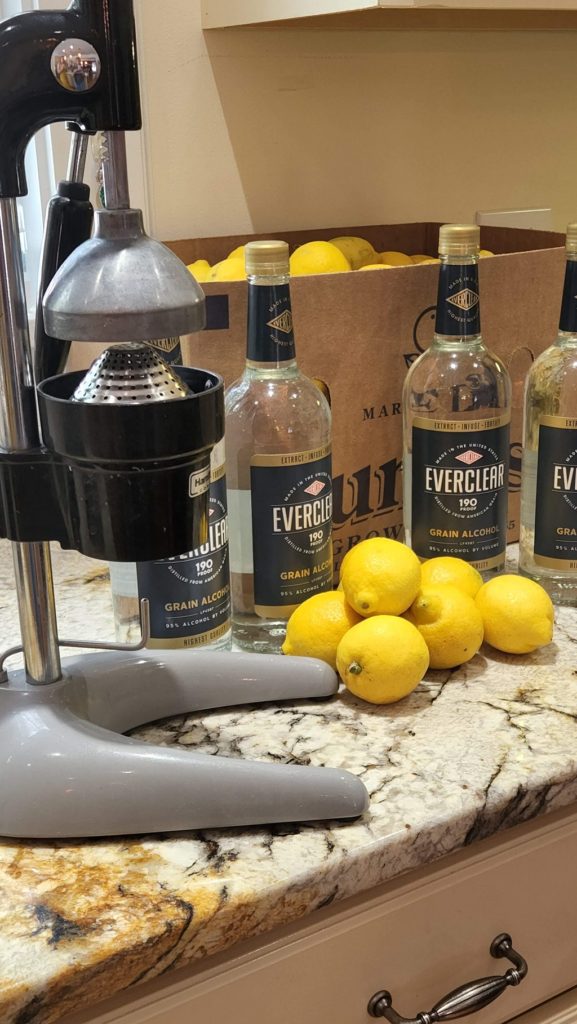 "This post may contain affiliate links which means I may earn a small commission. You may read my
disclosure policy here
".
What is Limoncello?
Early on I must confess, Limoncello wasn't high on my list of preferred beverages.  As a matter of fact, I'd pretty much pass it up every time it was offerred.
I remember visiting family in Italy, and politely shaking my head with a 'no thank you', as we all sat gathered around the table. 
(If you're Italian, you know refusing food or beverages isn't really a thing that is accepted easily! 🙂 )
It wasn't until I started sipping and tasting the batches of homemade limoncello that my dad, brother, and son would make, that I acquired a taste for it.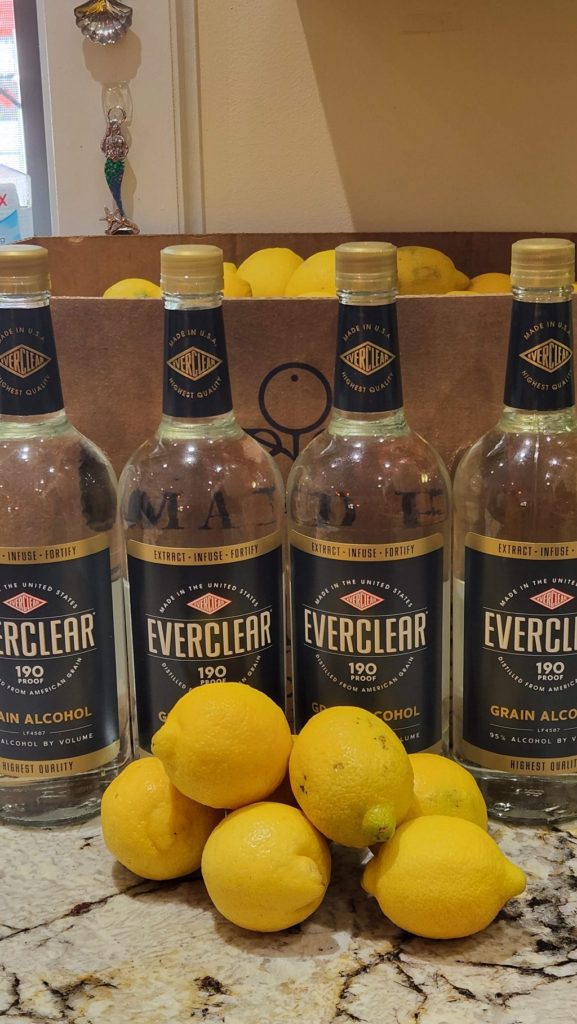 Where Limoncello Originated
In Italy, Limoncello, especially in the south of Italy, Limoncello is the second most popular liqueur. Traditionally served chilled, and can be considered a pleasing digestive.
Limoncello is made from the zest of the lemons.
Homemade Limoncello Recipe
I've since learned. Never pass up an opportunity to sip a glass of this deliciousness. Especially if the deliciousness is homemade Limoncello.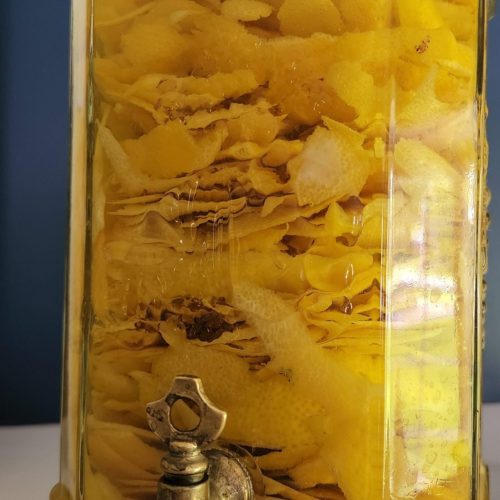 How do you Make Homemade Limoncello
Limoncello may be used in many recipes. Limoncello cakes, martinis, sorbet and more! Our family has been making limoncello for generations. Origin Fontechiari, Frosinone Italy Circa 1900 Gulf of Naples
Equipment
Peeler

Glass Bottle
Ingredients
30 - 40

Lemons

Organic Lemons - Medium to Large in Size

1

liter

160 Proof Vodka

Devil Springs or Everclear

4 1/2

cups

Sugar

1

liter

Filtered Water

50/50 ratio water/vodka
Instructions
Gently peel lemons being careful not to get any pith

Place lemons in glass container

Allow to infuse 3 to 4 weeks. Vodka will become bright yellow with lemon oil

Use lemons for lemonade or other lemon drinks

After 3 to 4 weeks, heat water and sugar to dissolve into a simple syrup

Remove all of lemon peels from vodka

Allow sugar water to cool slightly

Combine sugar water and vodka
First, thoroughly wash and dry your lemons. We made an extra-large batch using 160 lemons for my sons upcoming wedding!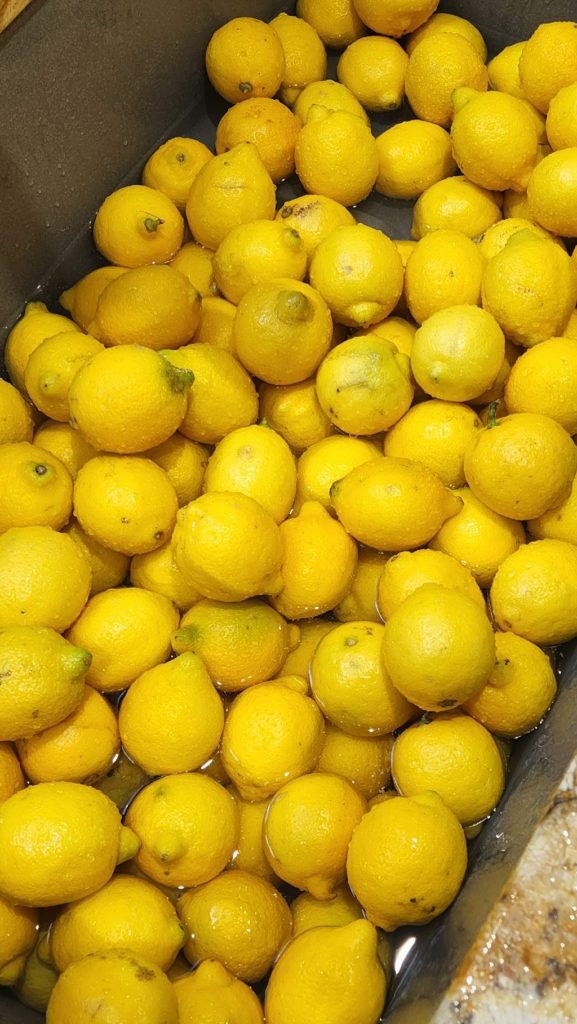 Shop Supplies Here

Second, start peeling the lemons, being careful not to get any pith.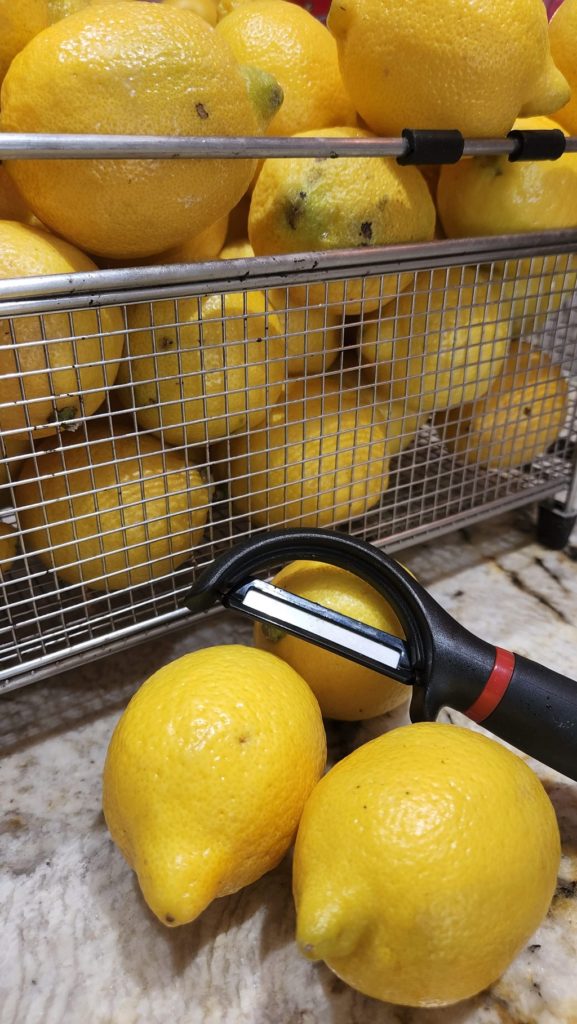 I love this girl! The bride to be! My son is one lucky guy.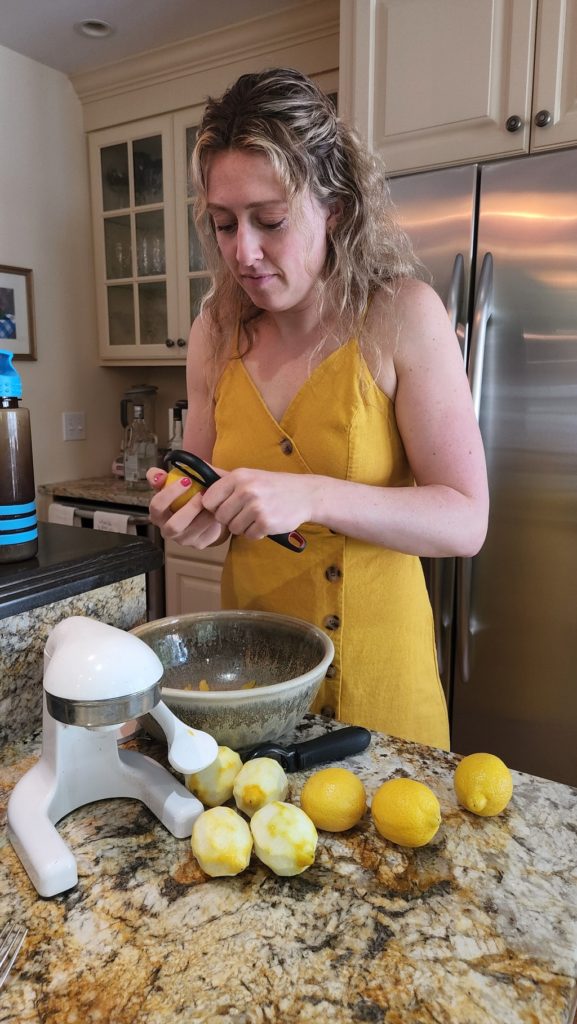 Many hands make light work!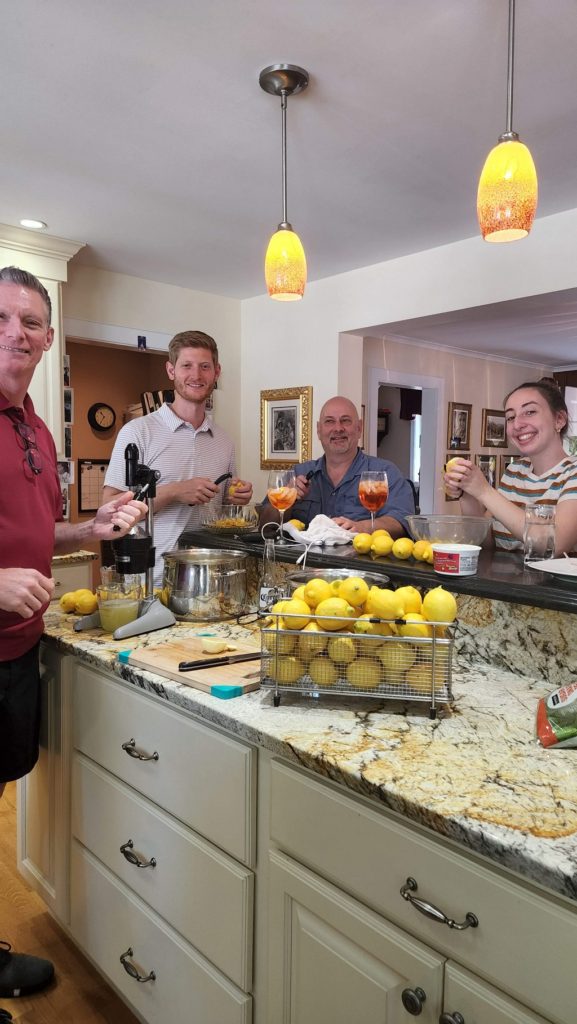 My sweet husband was the 'official' squeezer! 160 lemons and he is still smiling!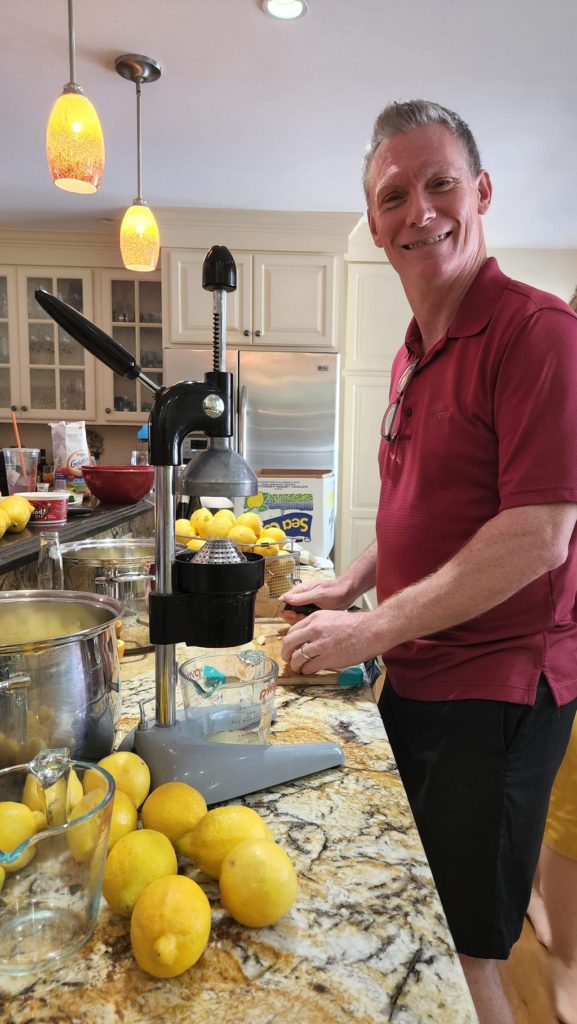 Once the lemons are peeled, it's time to add them to the large glass vat! This one is similar to the one we used.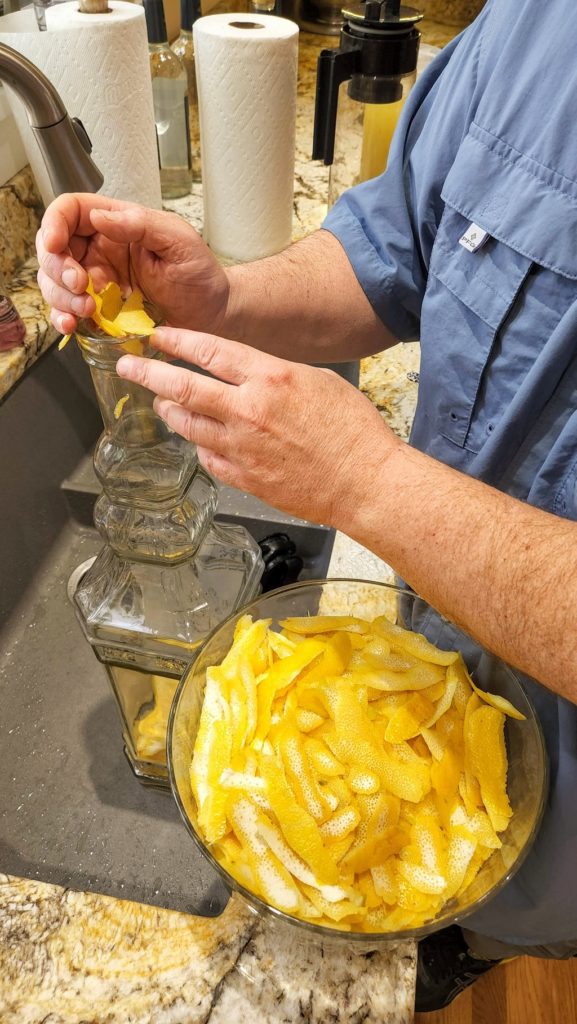 The scent in the house smells amazing!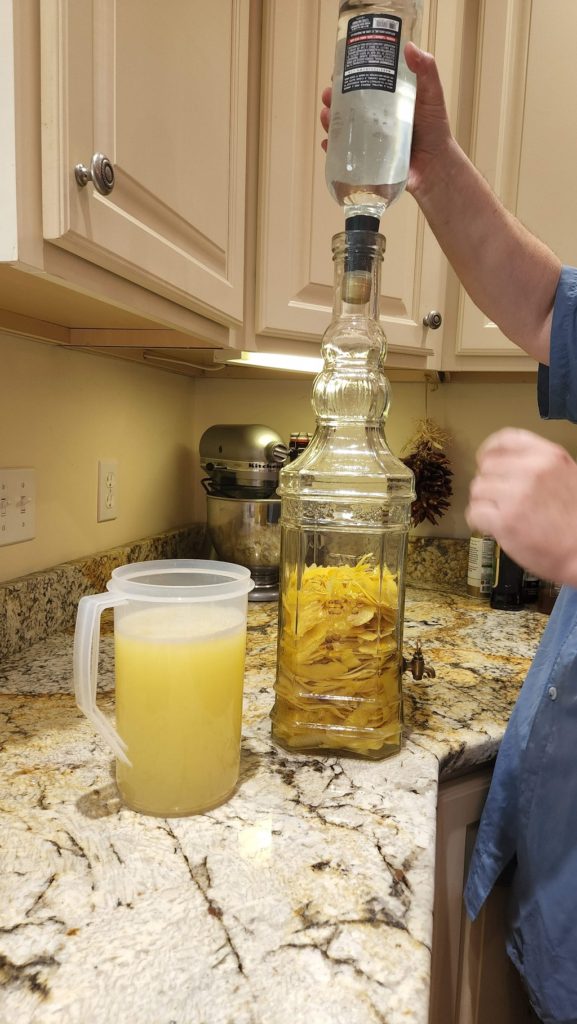 Lastly, add the vodka to the lemon peels. The lemon and vodka will need to infuse for 3 to 4 weeks.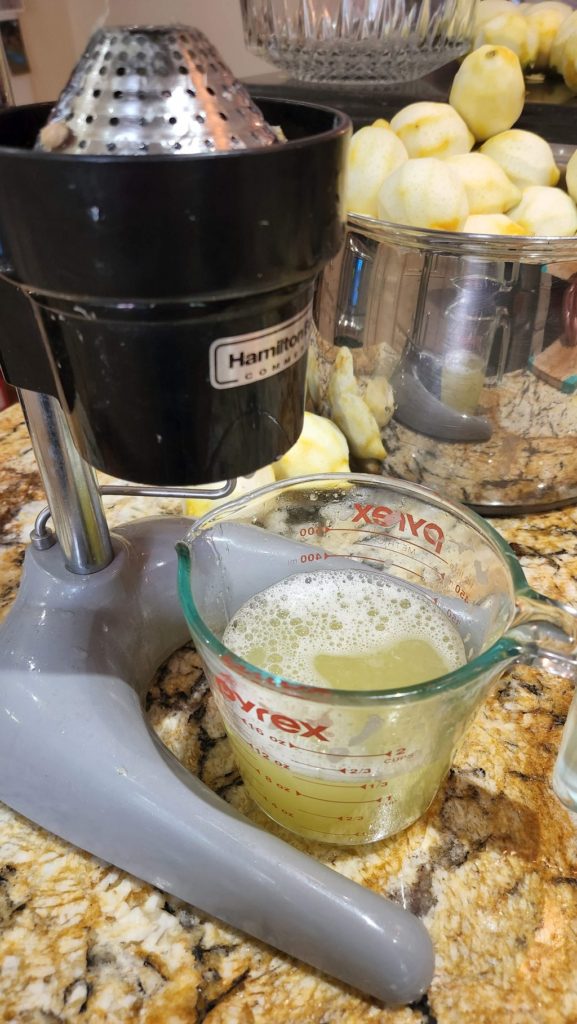 What to do with all the lemon juice? Stay tuned for more recipe ideas!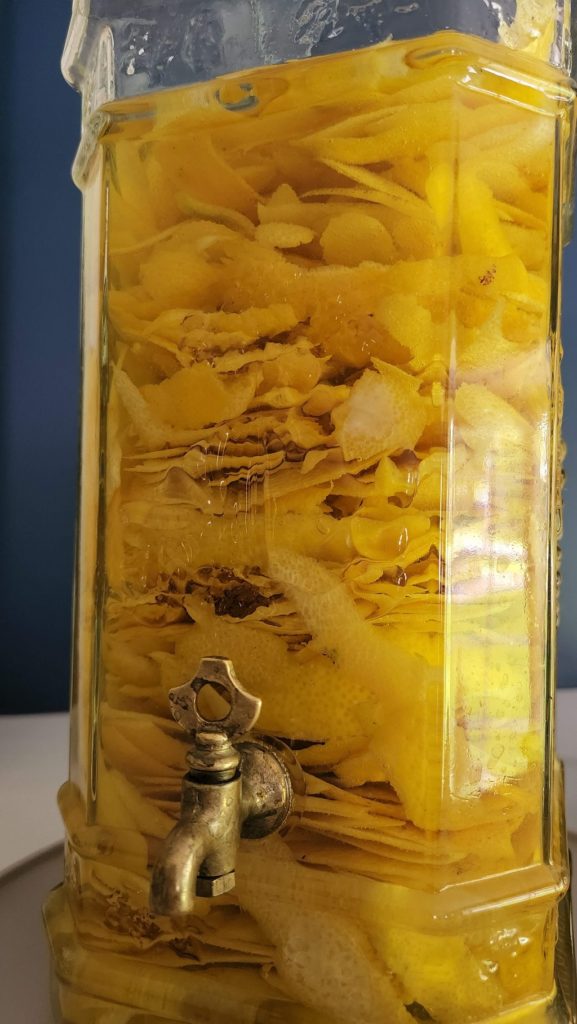 I'm so thankful and grateful to my parents and grandparents for instilling in us this, and many other traditions!
Together with my son, my brother has carried on the tradition of making homemade limoncello.
This summer we will be making another large batch for our annual bocce party. Read more about it here. 
I hope you enjoyed this post. Leave a comment below. I'd love to hear from you!
XO Susan