How to Decorate Your Summer Porch
Looking for some summer porch inspiration? Here is my latest on How to Decorate Your Summer Porch! It's one of my favorite porches yet!
I remember years ago when I was a young girl, my mom drove us to summer swim lessons. Such fond memories for sure! There was one summer porch in particular that we would drive by that I remember to this day.
As my mom would go bounding up the country road en route to the swim club we belonged to in our 1960s baby blue Chevy station wagon, windows rolled down and hair blowing, (there was no air conditioning, I'm that old ha) I would look forward to gazing out the window and couldn't wait to see this home. I never tired of seeing it! 
The owners had gorgeous red and white flower boxes, along with red and white flowers lining the driveway on both sides, in an every other color pattern. It was fabulous!
Summer Porch Decorating
Today I'm sharing my version of this summer porch with you and How to Decorate Your Summer Porch!
One of the first things I did when thinking about how I would like to decorate my summer porch this year was to gather my inspiration.
My inspiration can come from Pinterest, Home Magazines, or where I found this idea, a memory from the past! Another awesome place for inspiration is your local greenhouse.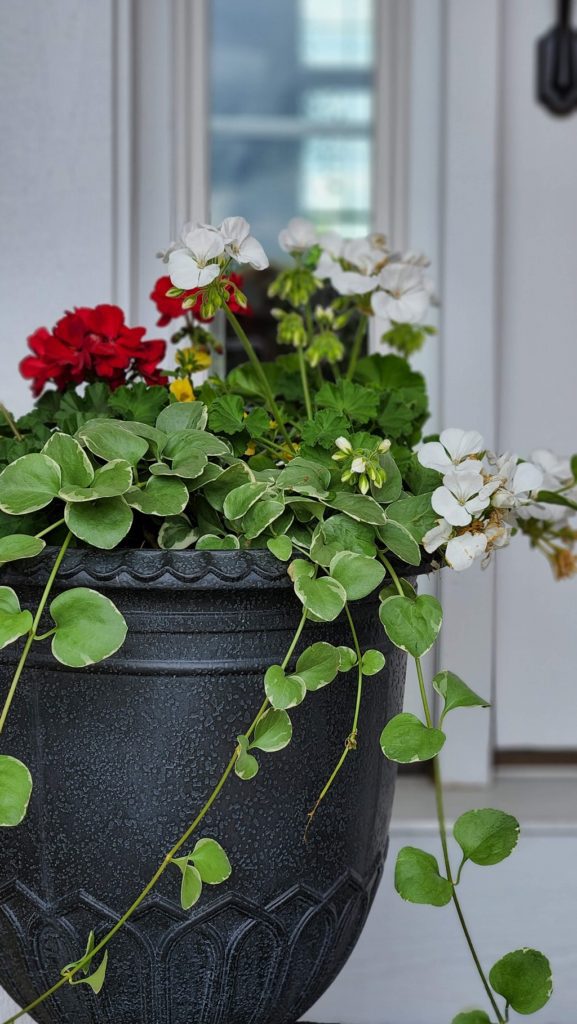 "This post may contain affiliate links which means I may earn a small commission. You may read my
disclosure policy here
".
Decide on a color scheme
Once you decide on your color scheme, the next step is to get to work!
Making a list and putting pen to paper is always a good idea to keep your focus.
The first stop was the greenhouse. Prior to heading out to the flower shop, I hosed down my porch chairs, porch, and siding around the porch area.
Up next, plant all of your flowers that will go in pots.  Getting this accomplished will help tremendously when it comes time for your decorating.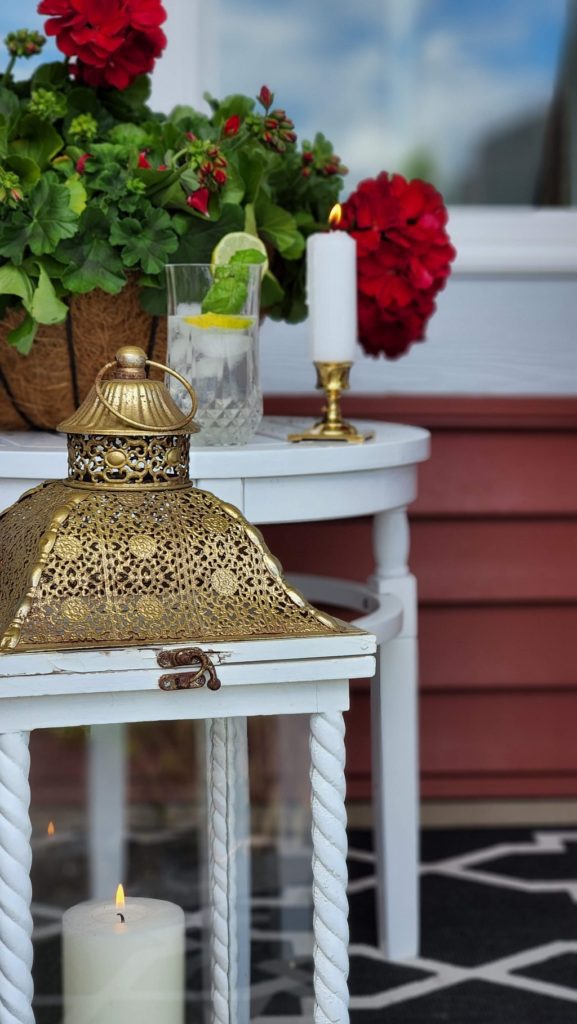 Adding Porch Decor
In addition to planting my flower pots for my summer porch, I needed to start thinking about what I wanted to add to my porch in terms of decor.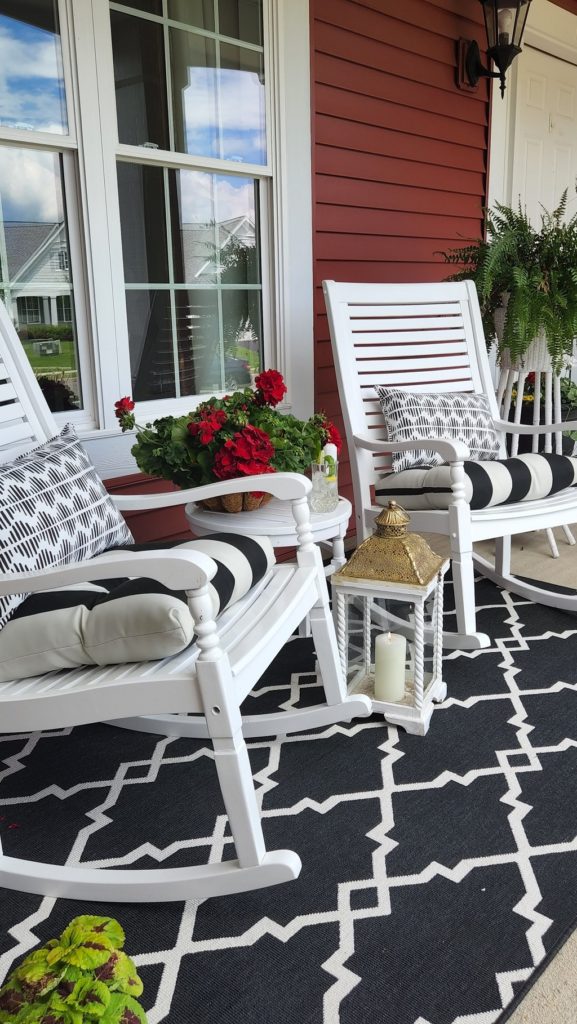 I used this black and white outdoor rug for my base. 
Here is where I went off the wagon with my red and white porch color scheme. I added a pop of yellow and lavender to one flower pot and a soft yellow throw for cooler summer nights.
Adding different textures with various pots, clay, and copper is always a great idea.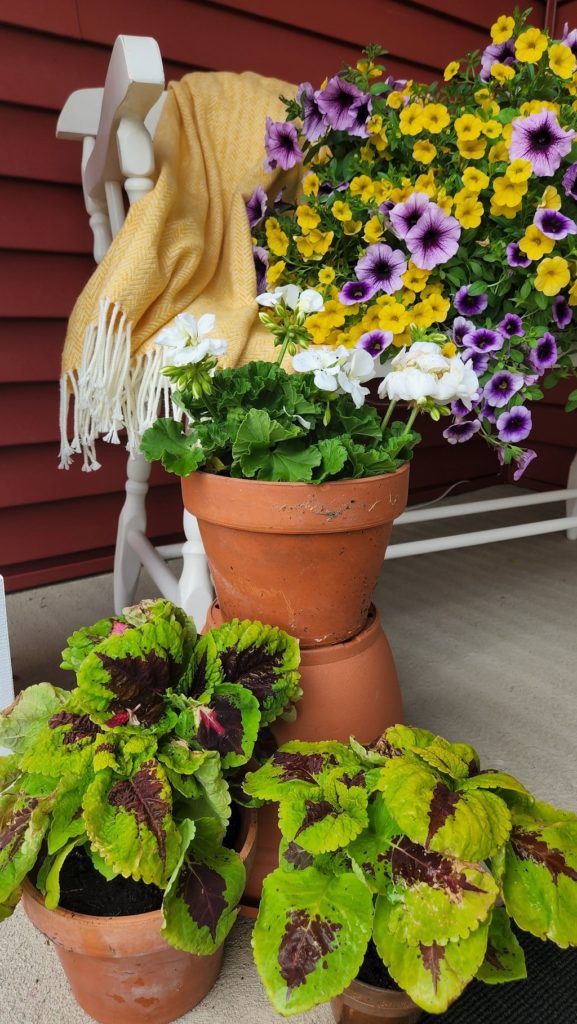 Incorporating various textures of greenery adds so much life to your summer porch.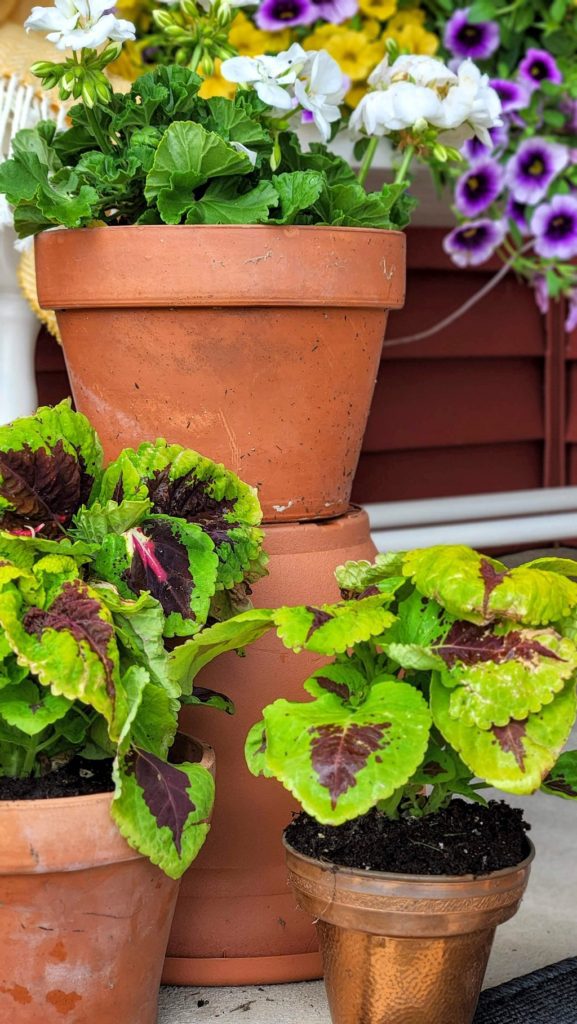 While thrifting I found this small copper pot for a few dollars recently. If you're not a 'vintage shopper' this one would work great!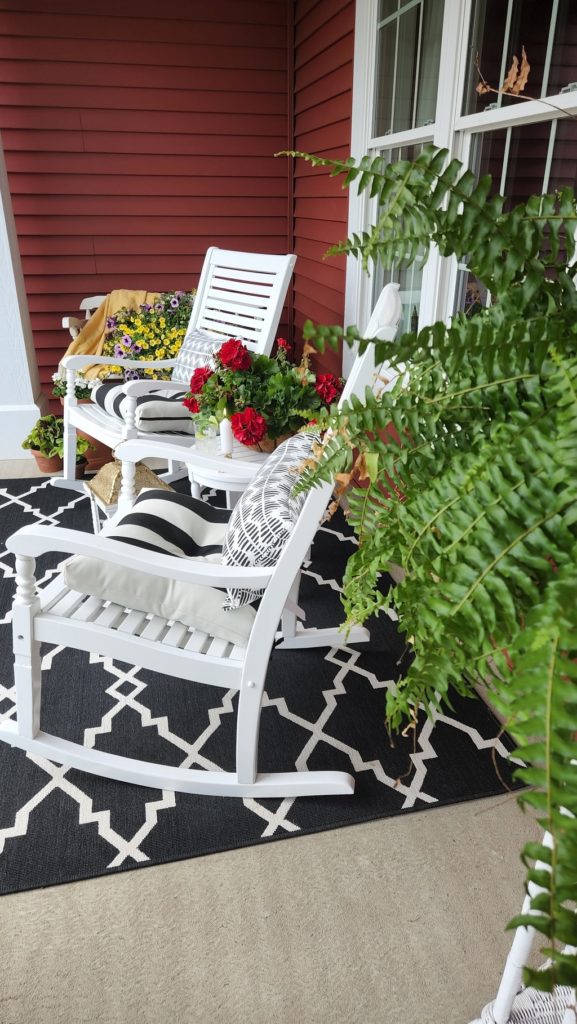 Shop My Summer Porch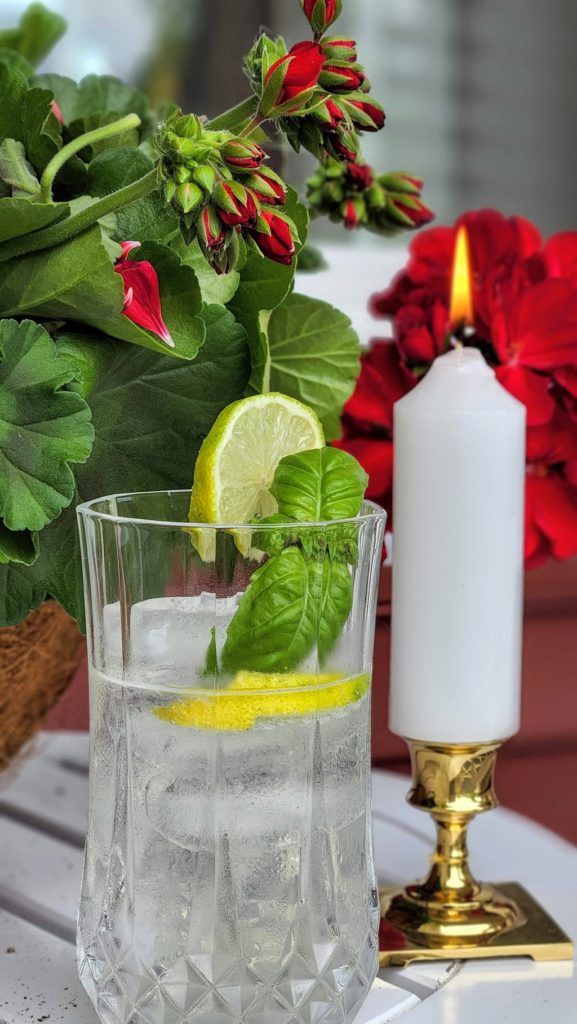 Now that you are done decorating your porch, don't forget to sit and relax with a sparkling lemonade! Enjoy!!
XO Susan
If you enjoyed this post, you may like to read this.



Cloches & Lavender // Sweet Valley Acres // From Farmhouse to Florida //Peacock Ridge 




Hen and Horse Design // Amy Sadler Designs // White Lilac Farmhouse //







An Organized Season // Shop at Blu // Feet Under My Table //