How to Make An Easy Easter Egg Tree
Easter is right around the corner! Are you getting ready? I'm excited to share with you today How to Make an Easy Easter Egg Tree!
Growing up holidays in our home were filled with traditions and rich memories. It wasn't just for Easter, but for every holiday, our family would gather around the table for hours eating delicious meals and sharing stories of years past. Having a beautiful table was something my mom always enjoyed getting ready.
As I have mentioned before, one large part of our traditions was a well-set table. My mom took such pride in sharing her beautiful tablescapes. She also enjoyed having the table be 'filled with family', and the 'driveway full of cars', as she would say! ! I love that I've inherited her love of creating.
One great way to get ready for Easter is to have an Easter Egg Tree. Whether it is inside or out, nothing says Happy Easter more than an egg tree!
What is the Meaning of an Easter Egg Tree?
Easter Egg Trees have been around for centuries. The symbolism of eggs is new life! Whether your eggs are hung on a tree outside, or on branches inside, it's a beautiful way to acknowledge the new life that Spring brings!
How to Make A Easter Egg Tree?
Easter Egg Trees are really simple to create and the best part is they won't cost you a bundle.
Supplies you will need
1 to 2 dozen eggs (I used two bags from Michael's)
Any color paint
Several brushes – one for each colorSponge – adhering adhesive
Gold Foil Sheets
Ribbon
Glue Gun
Scissors
Branches – Any outdoor branches will do (no need to buy any)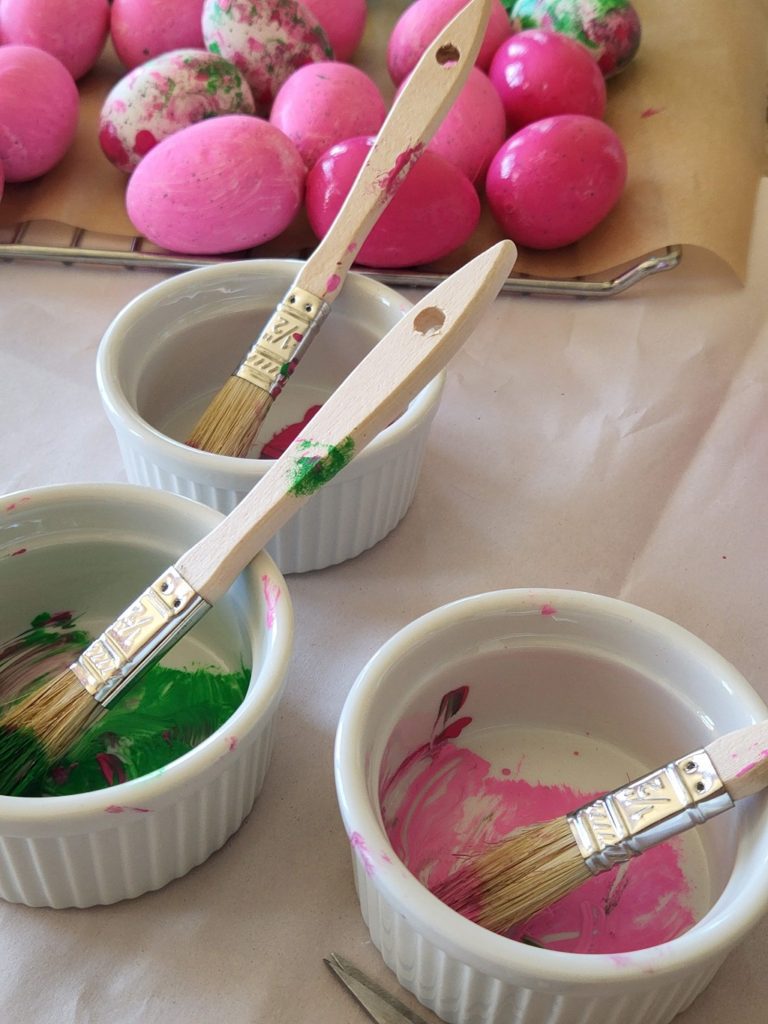 "This post may contain affiliate links which means I may earn a small commission. You may read my
disclosure policy here
".
For my eggs, I used acrylic paints. For several eggs, I used my finger to paint them! Be creative. There is no wrong way to be creative.
If you like, that is all that matters!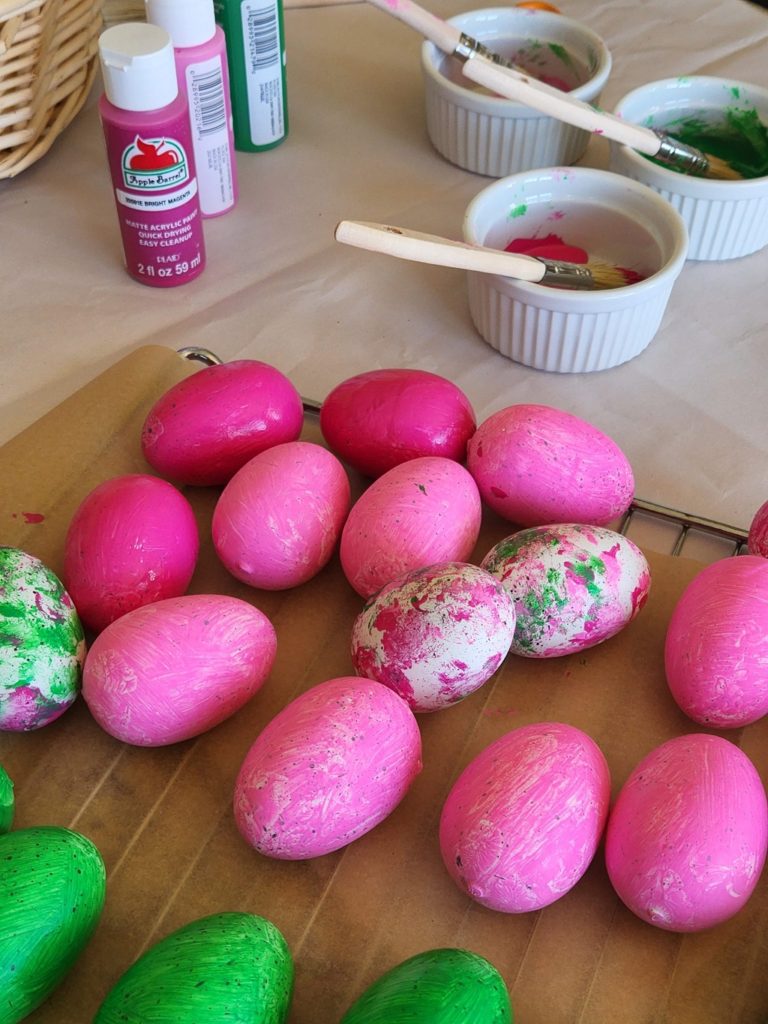 My color options were pink, dark pink, and green to coordinate with my Easter Table setting. (I'll be sharing that with you soon)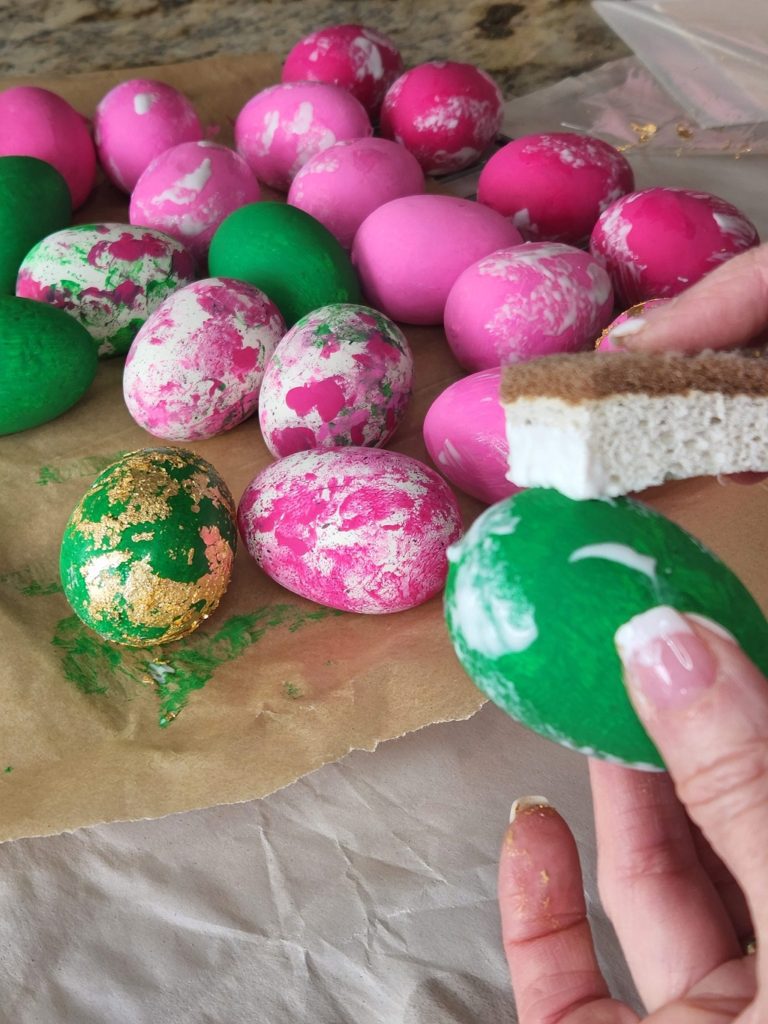 Once the paint dried, I used my sponge to dab the adhesive into each egg. 
Wait about 20 minutes for the adhesive to get tacky, then fold a gold foil sheet around each egg, brushing off the excess.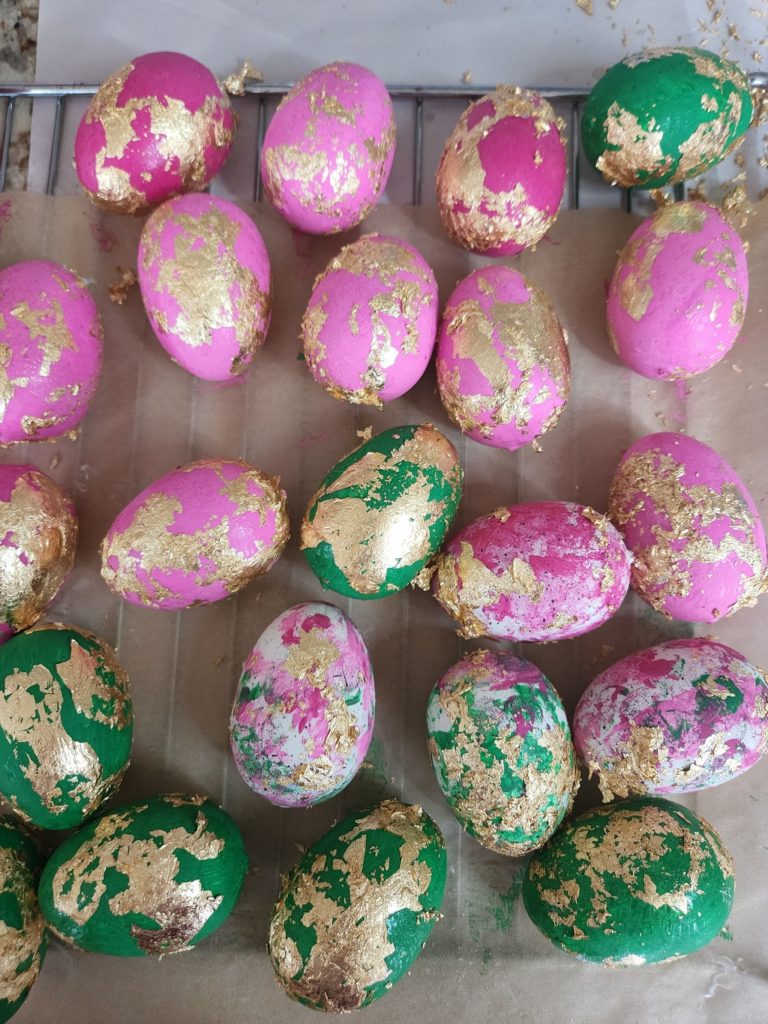 Lastly, I used my glue gun to attach the ribbon to each egg and tied them to my branches.
Making this Easter Egg Tree gave me such joy. It looks so pretty on my breakfast table, I'll enjoy it each morning as we have our breakfast.
This Spring floral Arrangement is another way to welcome Spring!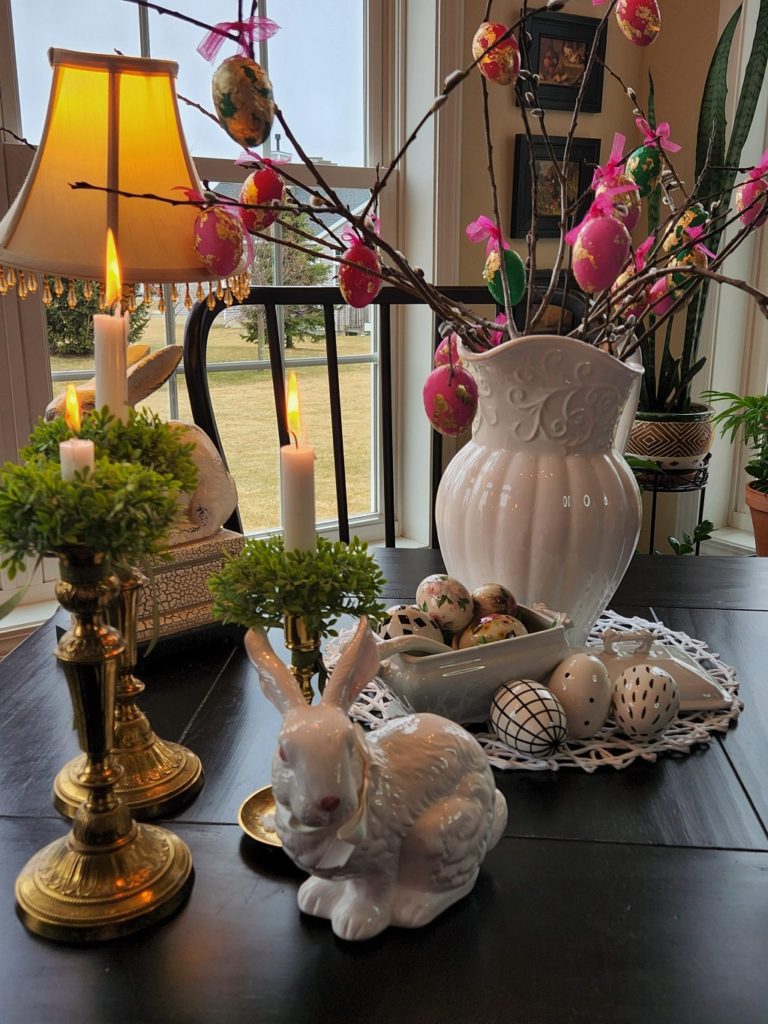 Are you not feeling like making your own Easter Egg Tree? No worries, I've rounded up a few choices here for you.

I hope you are inspired by this post! For more daily inspiration follow me on Instagram and Pinterest.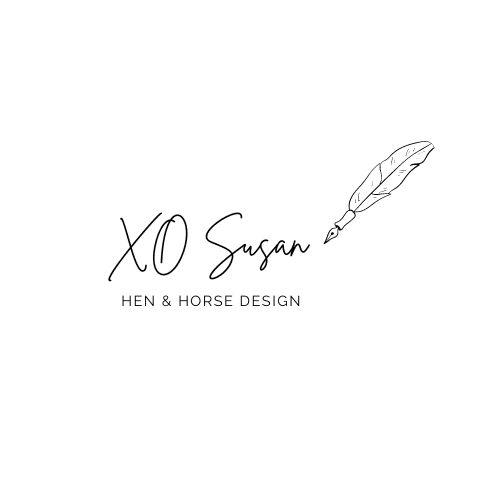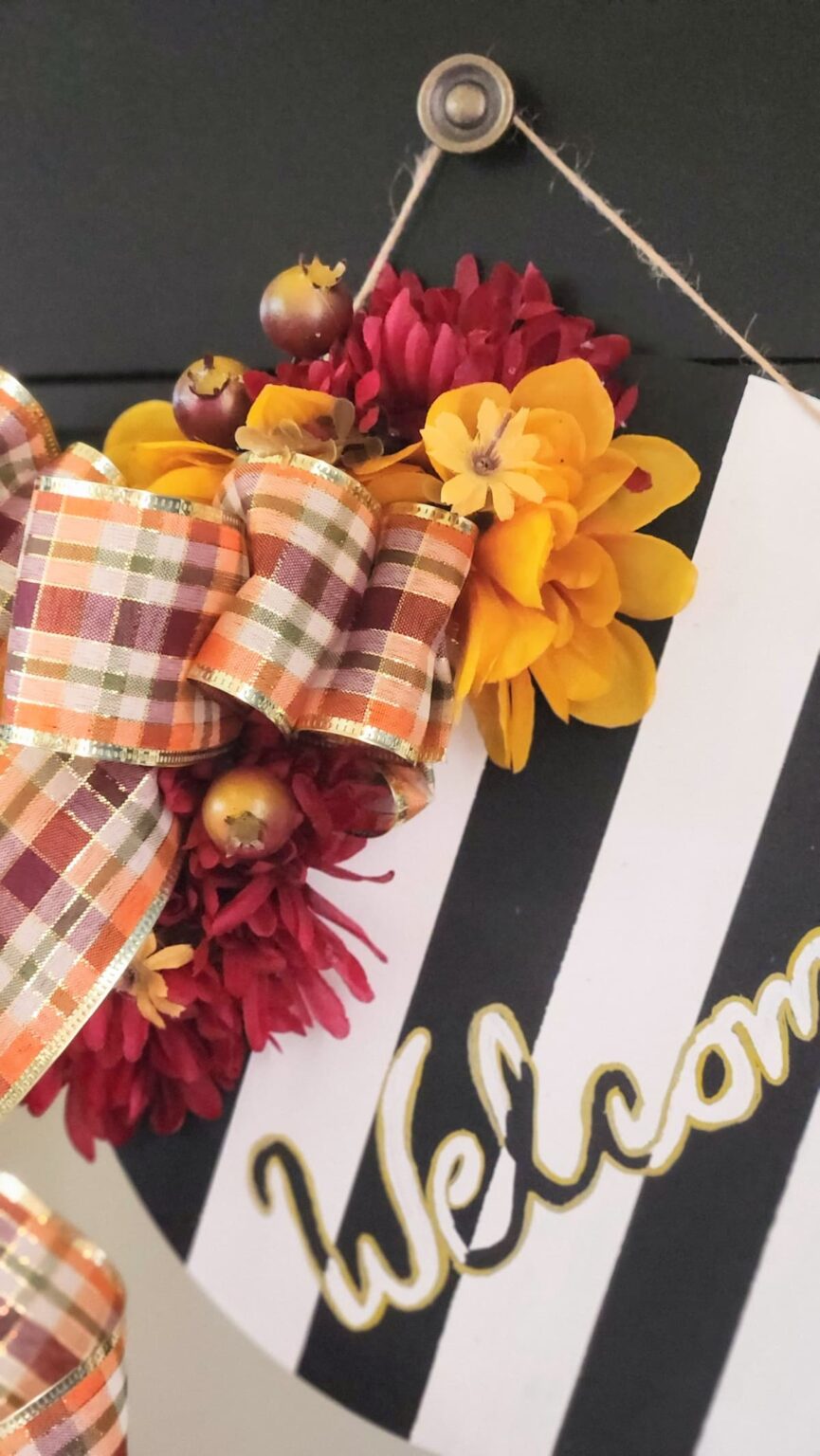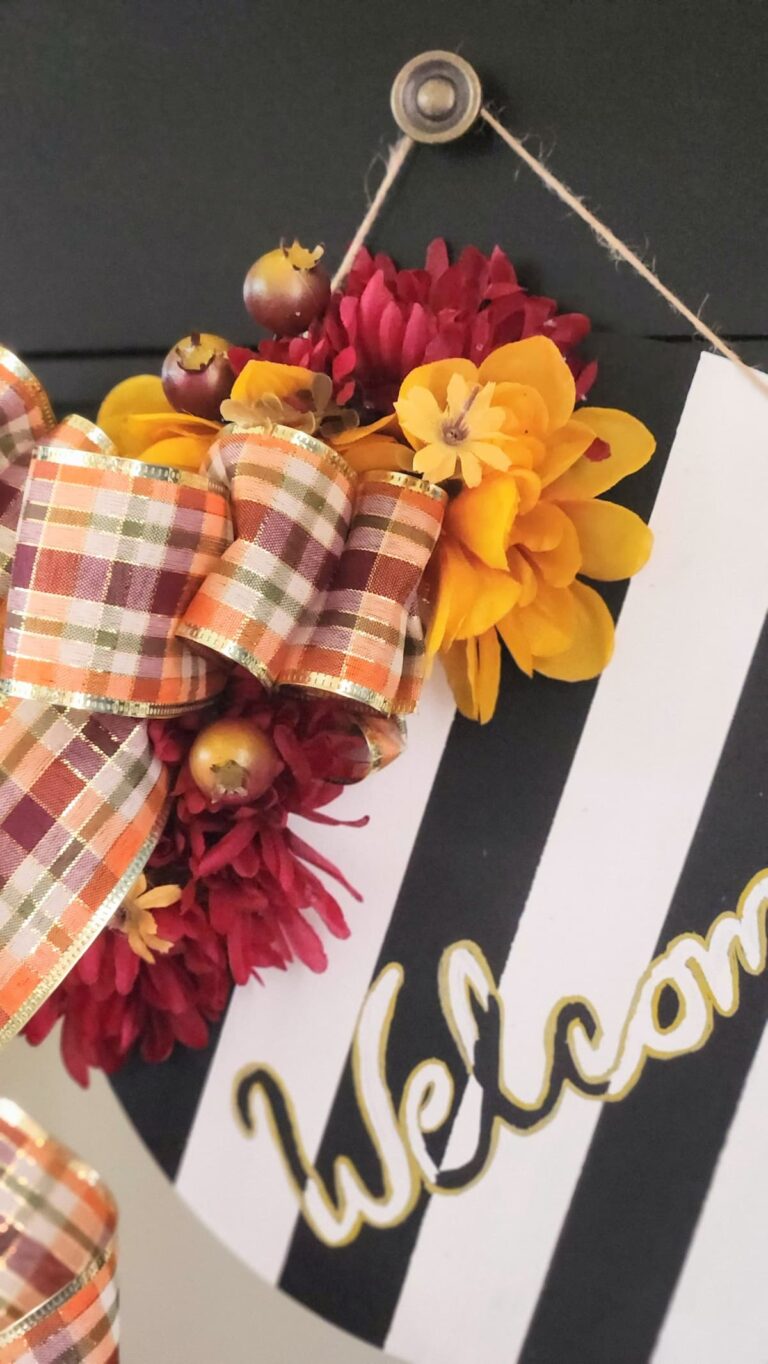 Hey there, crafty friend! Are you ready to dive headfirst into the wonderful world of DIY door hangers? Picture this: a cozy afternoon with your favorite tunes playing in the background, a table overflowing with colorful paints and craft supplies, and an empty wooden door hanger just waiting for your creative touch. It's like a mini canvas for your front door, and trust me, the possibilities are endless for a new pretty welcome sign.