How to Make a Beautiful Spring Floral Arrangement
Are you ready for Spring flowers? I sure am. Today I'm sharing How to Make A Beautiful Yellow Tulip and Rose Spring Floral Arrangement.
Earlier this week, while out and about running a few errands, I was totally inspired by the fresh sights, sounds, and scents of Spring that are starting to appear.
I'm excited to share with you the first of my Five Senses of Spring Series with How to Make a Beautiful Yellow Tulip and Rose Spring Floral Arrangement.
How to Make a Spring Floral Arrangement
First up, is the sense of sight! Underneath that snow-covered garden, the crocuses, tulips, and daffodils are considering their debut! Still being slightly chilly outside, can you blame them for their hesitation?
Let me show you how you can create this Spring Floral Arrangement for your Spring Table!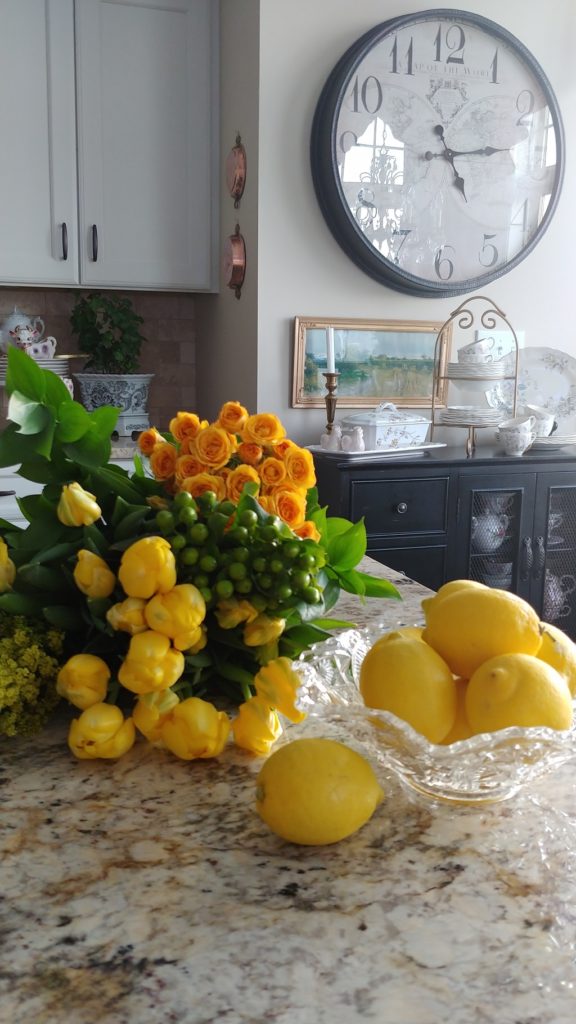 "This post may contain affiliate links which means I may earn a small commission. You may read my
disclosure policy here
".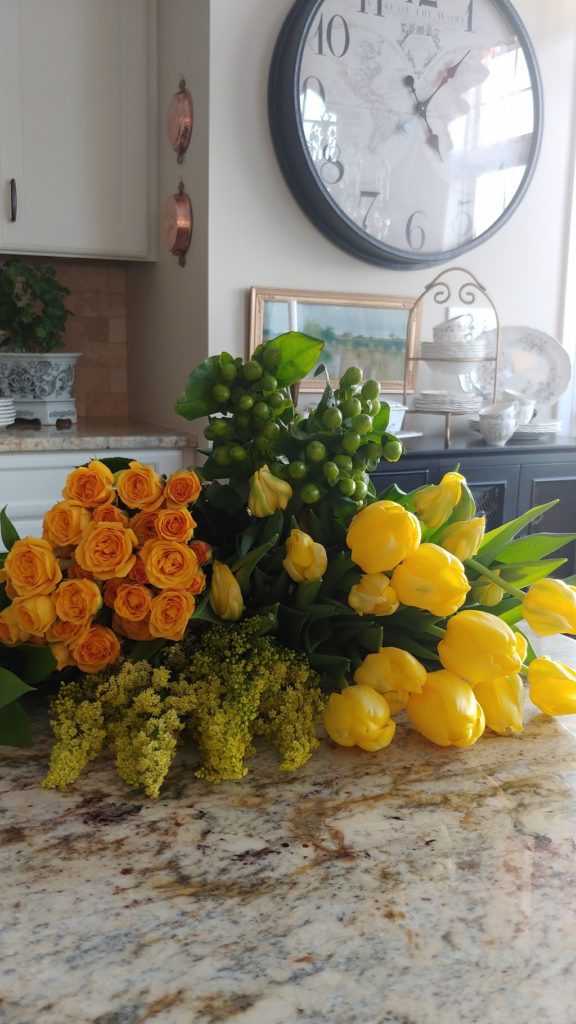 Before we begin, what makes you excited for Spring? When I first think of Spring, I think of all my senses coming to life again.
After several long winter months of browns, grey, and a lot of snowy whites, the arrival of bright and colorful yellows, pinks, blues, and greens is welcomed.
For my Spring arrangement, I chose a lovely brilliant yellow theme, which seemed to be the perfect color for welcoming warmer weather. Yellow is visually appealing, fresh, bright, and warm!
Growing up I always wanted to work in or own a floral shop.
Creating beautiful Spring floral arrangements and then sharing them with everyone would be a dream come true!
Recently I created a lovely fresh floral arrangement using pink for Valentine's Day. Pink flowers and arrangements may be used at any time during the year. Pink can be a lovely way to awaken your Spring 'vision' as well. You can see the Pink flower arrangement here.
There is no wrong color to use when creating a Spring Floral Arrangement. Let's enjoy Spring as much as we can with a beautiful floral arrangement filled with fabulous colors to enhance our 'view'!

Supplies you will need
1 Bunch of each – Yellow Tulips, Yellow Baby Roses, St. John's Wort, Green filler
4 or 5 Lemons (sliced thin)
2 Clear Glass Round Vases Click Here (1 smaller than the other to fit inside each other – I used round vessels but square could be used as well)
Flower Cutter

1, 2. 3 steps
First, place the smaller container inside the larger container
Next, thinly sliced the lemons and placed them between the two containers, then add water to keep the lemons vibrant
After that was done, I started adding my flowers. The tulips first, then the baby roses, followed by the St. John's Wort, and lastly, the greenery.
Easy peasy!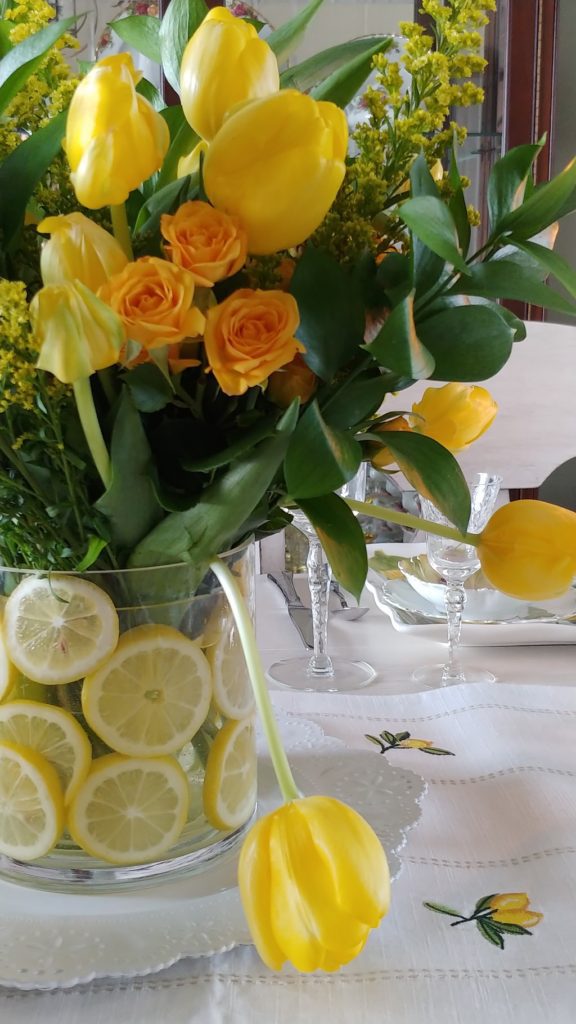 Adding flowers is a beautiful way to enhance your 'vision' inside your home. Treat yourself to a fresh bouquet of flowers!
My hope is to inspire you to celebrate the arrival of Spring by creating a beautiful Spring floral arrangement in your home!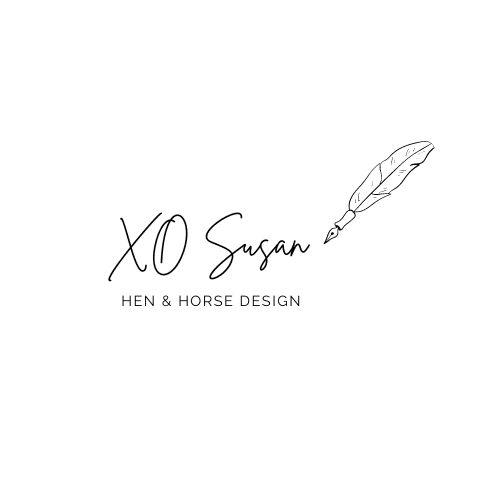 Up next, I'll be talking about our sense of 'smell' and fragrances for our Spring Table! 
For more daily inspiration follow me on Instagram and Pinterest.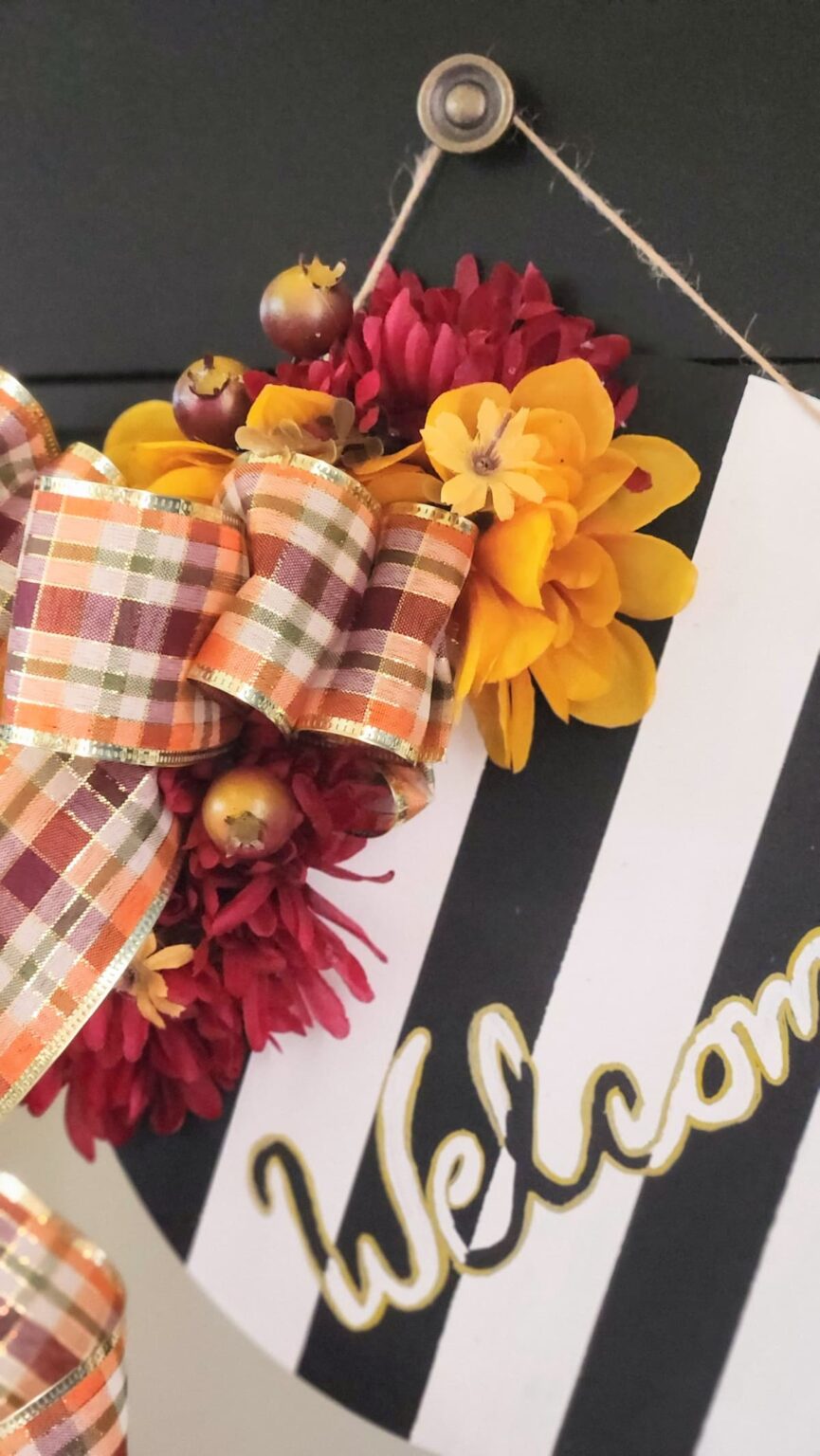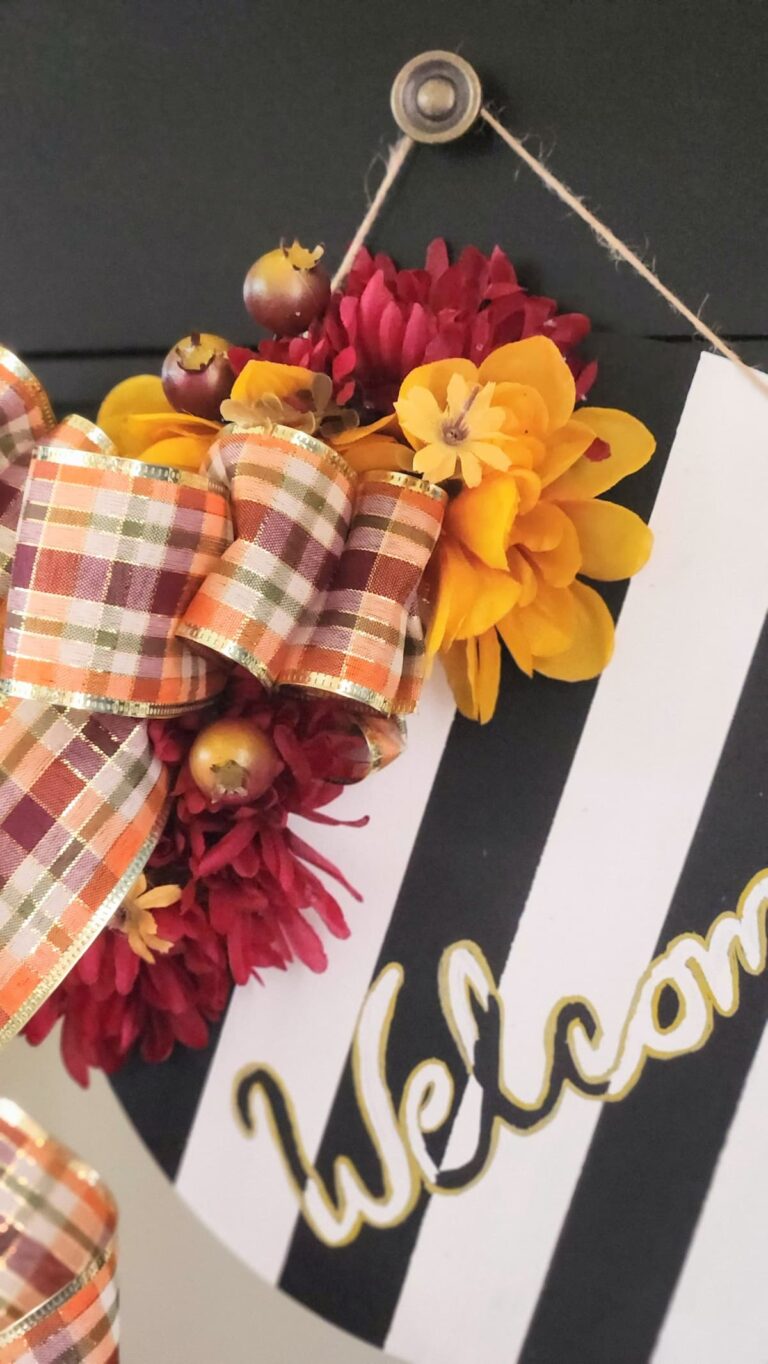 Hey there, crafty friend! Are you ready to dive headfirst into the wonderful world of DIY door hangers? Picture this: a cozy afternoon with your favorite tunes playing in the background, a table overflowing with colorful paints and craft supplies, and an empty wooden door hanger just waiting for your creative touch. It's like a mini canvas for your front door, and trust me, the possibilities are endless for a new pretty welcome sign.