How to Use Your Five Senses When Creating A Fabulous Spring Table
Do you love the arrival of Spring? I sure do. Today I'm sharing How to Use Your Five Senses When Creating a Fabulous Spring Table!
Before we begin, if you're coming over from the first post in this series, How to Make a Beautiful Spring Floral Arrangement, thank you! I'm so pleased you are here! I'm excited to share with you the second of my Five Senses of Spring Series, "How to Use Your Five Senses When Creating a Fabulous Spring Table'. 
How to Use Your Five Senses When Creating A Fabulous Spring Table
Each Spring the arrival of fresh floral scents, the sound of the birds chirping, and the beautiful textures of the leaves unfolding with buds, always get me energized!
How do you dress a Spring Table?
Use light and airy colors
Consider adding a birds nest or birdhouse with florals
Use happy colors that are vibrant like yellow, pink or orange
Mix vintage items with newer ones for a classic look
Opt for fresh flowers over faux florals
Incorporate fresh fruit into your centerpiece
Mix and match napkins for a whimsical look
Layer dishes and top with a small bowl filled with spring ornaments such as eggs, candies or a small flowering plant
Spring Blog Hop
Secondly, it's also the day for our Spring Blog Hop. A big thank you to our host Cindy from Cloches and Lavender for organizing the hop. Her post on How to Make an Easy Daffodil Centerpiece is so pretty.
If you are coming over from Crystal from Sweet Valley Acres, welcome! Isn't her front door wreath just darling!
The Scented Spring Table
I thought it would be fun to welcome Spring into our homes by focusing on our five senses and incorporating them into our dinner table.
Today I'm going to focus on adding the sense of scent/smell to our homes! Let's get started!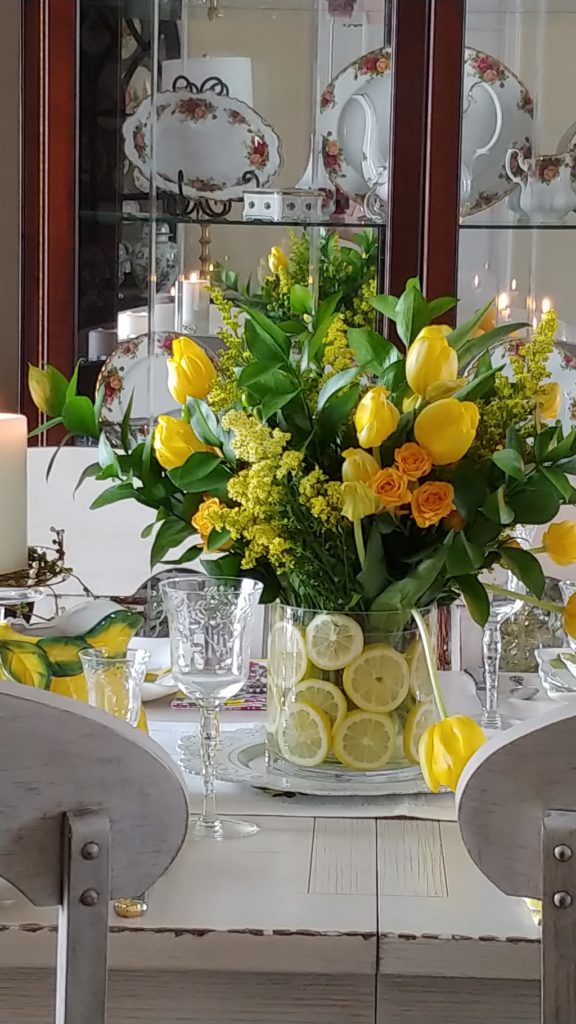 "This post may contain affiliate links which means I may earn a small commission. You may read my
disclosure policy here
".
What do you think of when you think of fresh Spring air? 
I love when Spring finally arrives (it's slow to come in the northeast) and I can open the windows and let the warm air inside.
It's the time I start to think of outdoor projects and planting in my garden beds.
Springtime is the time for new life and new beginnings as well. These scents are amazing.
Smell or Fragrance of Flowers
Zest of a Fresh Lemon
Lilacs Blooming
Tulip, Daffodils
Cherry Blossoms in the Park
Fresh Grass being Cut
Laundry on the Clothesline
Cooking on the Grill
Setting your Spring table
Before you begin to get your spring decorations out, think about how you might add all of the 'sense' elements to your home decorating.
Inspiration for My Spring Table
First off, the inspiration for my Spring Table came from the color and scent of yellow tulips and roses! Tulips are the first scent I recognize when I think of Spring arriving. 
I couldn't resist buying a few bouquets as soon I as saw them arrive in our local market.
Spring Table Ideas
A good place to start is by bringing the scents of Spring into your home and table decor by placing herbs and flowers with a stronger scent in vases around your table
Flowers like lavender, gardenia, sweet pea, rosemary (a favorite scent of mine) work best for this
Beautiful flowers can serve several of your senses; ie: touch, scent, sight
Add the herbs to a spray bottle and use them as an air room spritz
Sliced Lemons whether in lemonade or sliced on the table as a condiment says Spring is in the air
Serve foods with fresh herbs which will have a wonderful aroma
Play soft instrumental music for your sense of sound ( rain falling is a soothing option)
Use different textures such as linen, cotton, wood, branches, or a birds nest for your sense of touch
Finally, add a cup of a tasty Spring tea, lemon dessert, or a lemon drop martini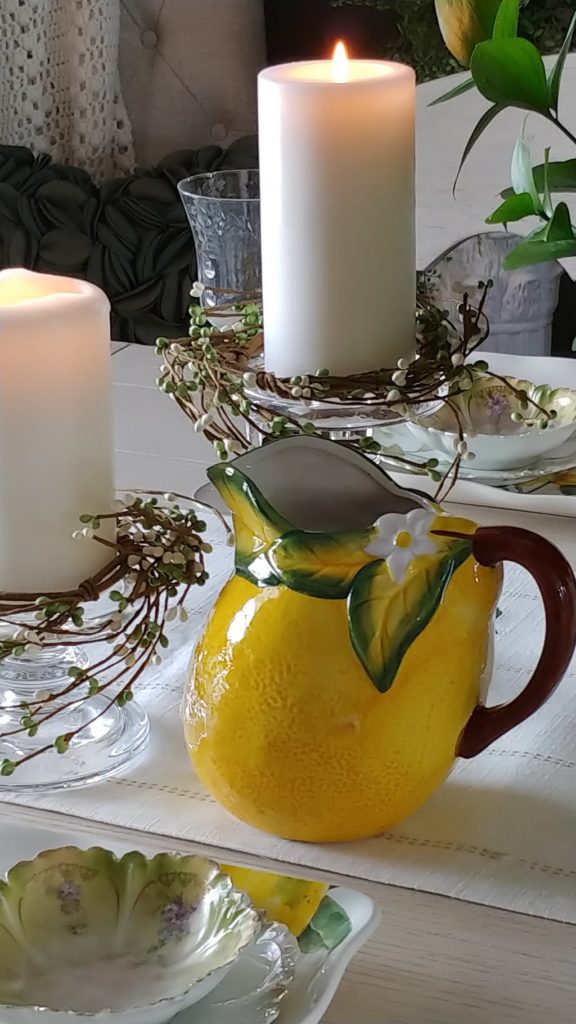 Lemons have the freshest scent and are visually appealing! Isn't this lemon pitcher just darling on my Spring table!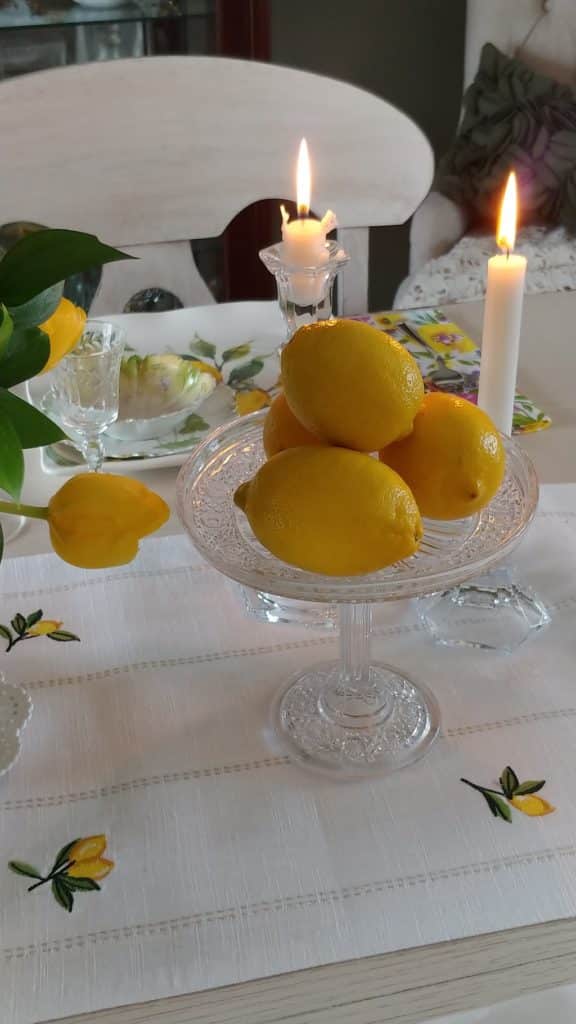 My lemon Spring table runner added just the right touch! Here is one that is similar!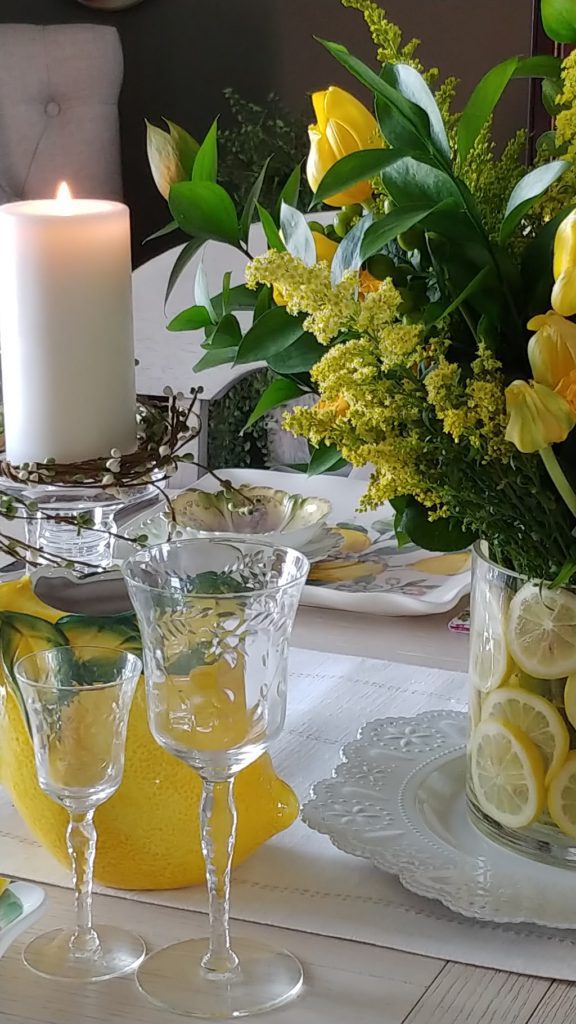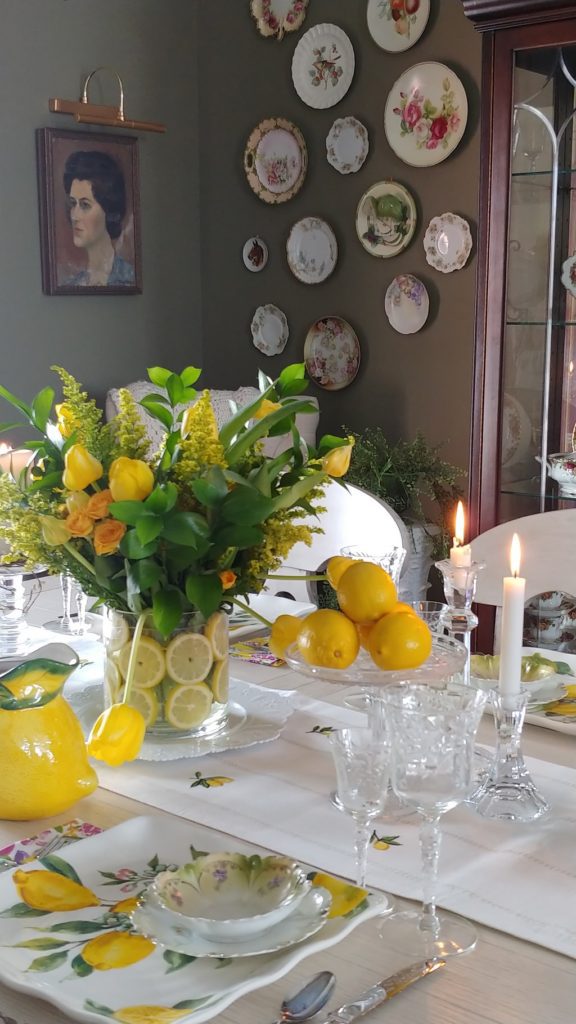 I started by using lemon Spring dishes like these!
With each fresh scent that you add to your table, you will not only enhance or heighten your senses, but your Spring Table will also look fabulous!
Now it's time to open the windows and enjoy the fresh breeze!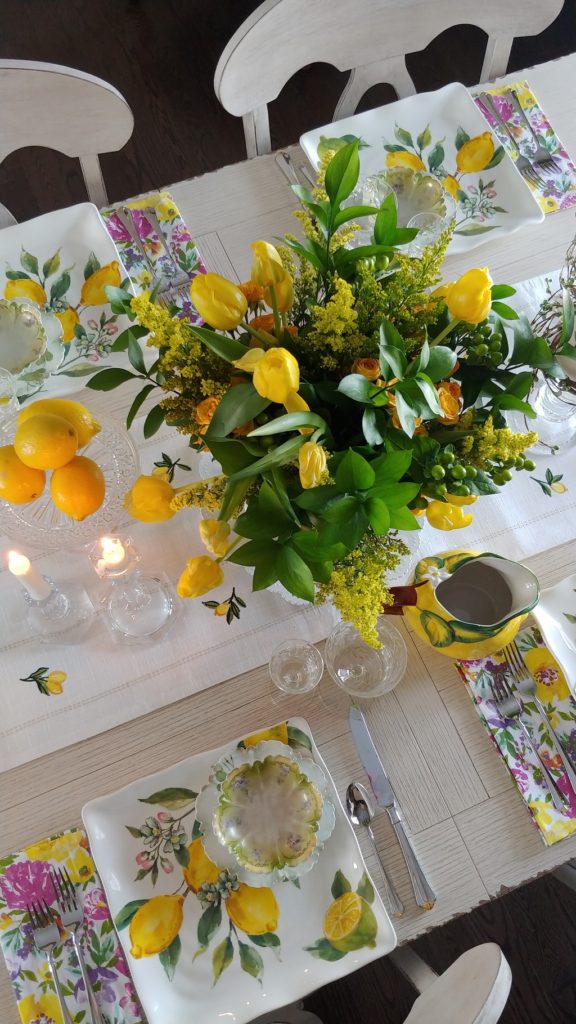 Up next on my Five Senses of Spring Series, I'll be sharing my mouth-watering 'taste' of Spring. Be sure to subscribe to my mailing list so you don't miss this one!
You can also follow me on Pinterest and Instagram for more daily inspiration!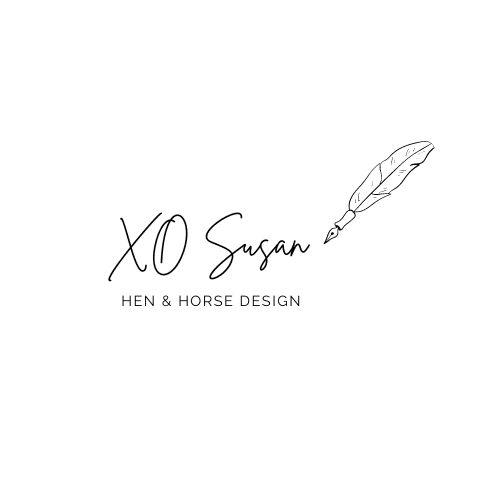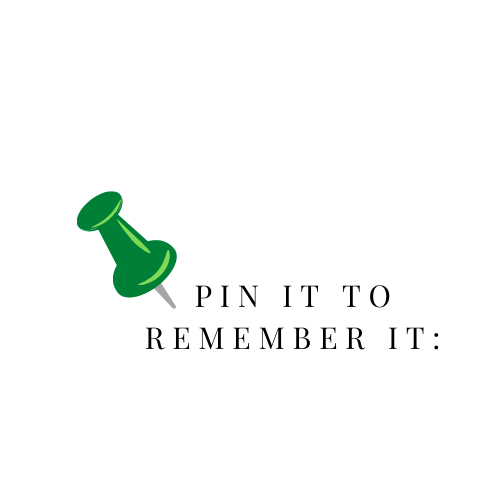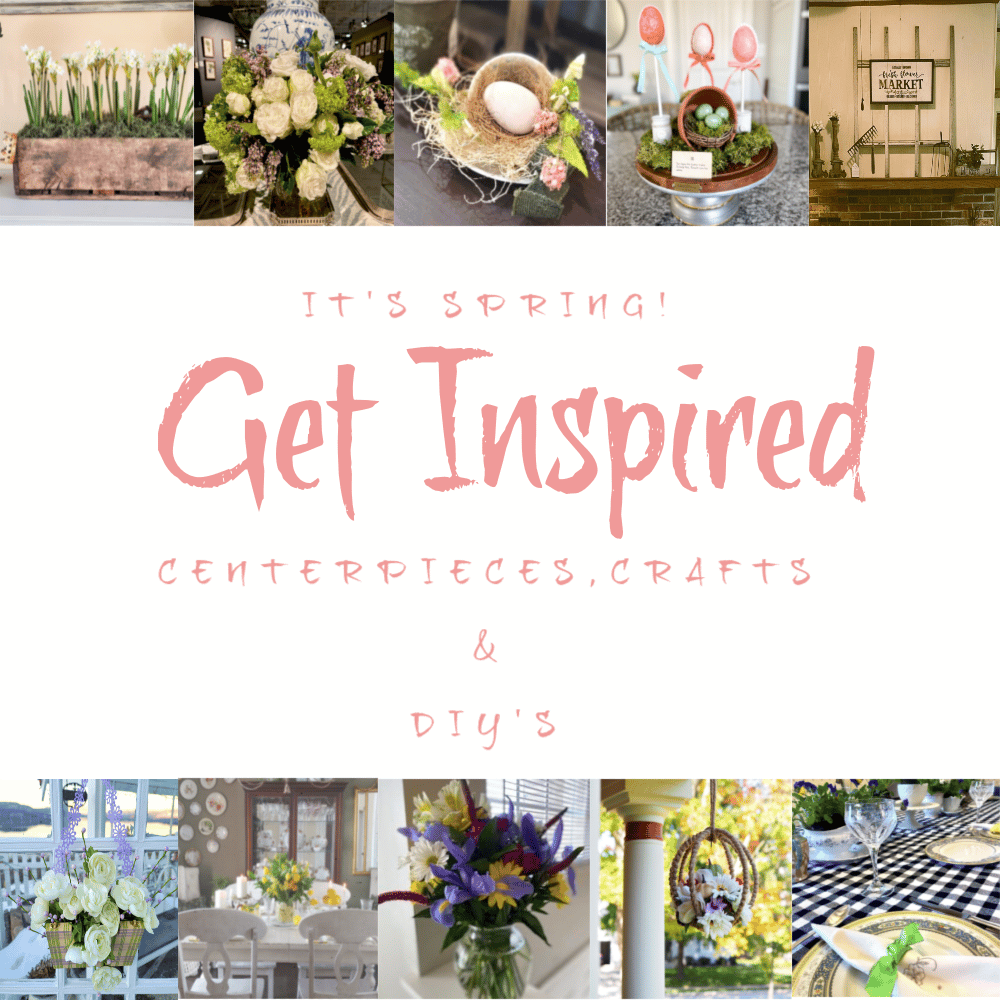 Be sure to check out Tammy who's next on the Blog Hop her decoupage eggs on spools is a great DIY project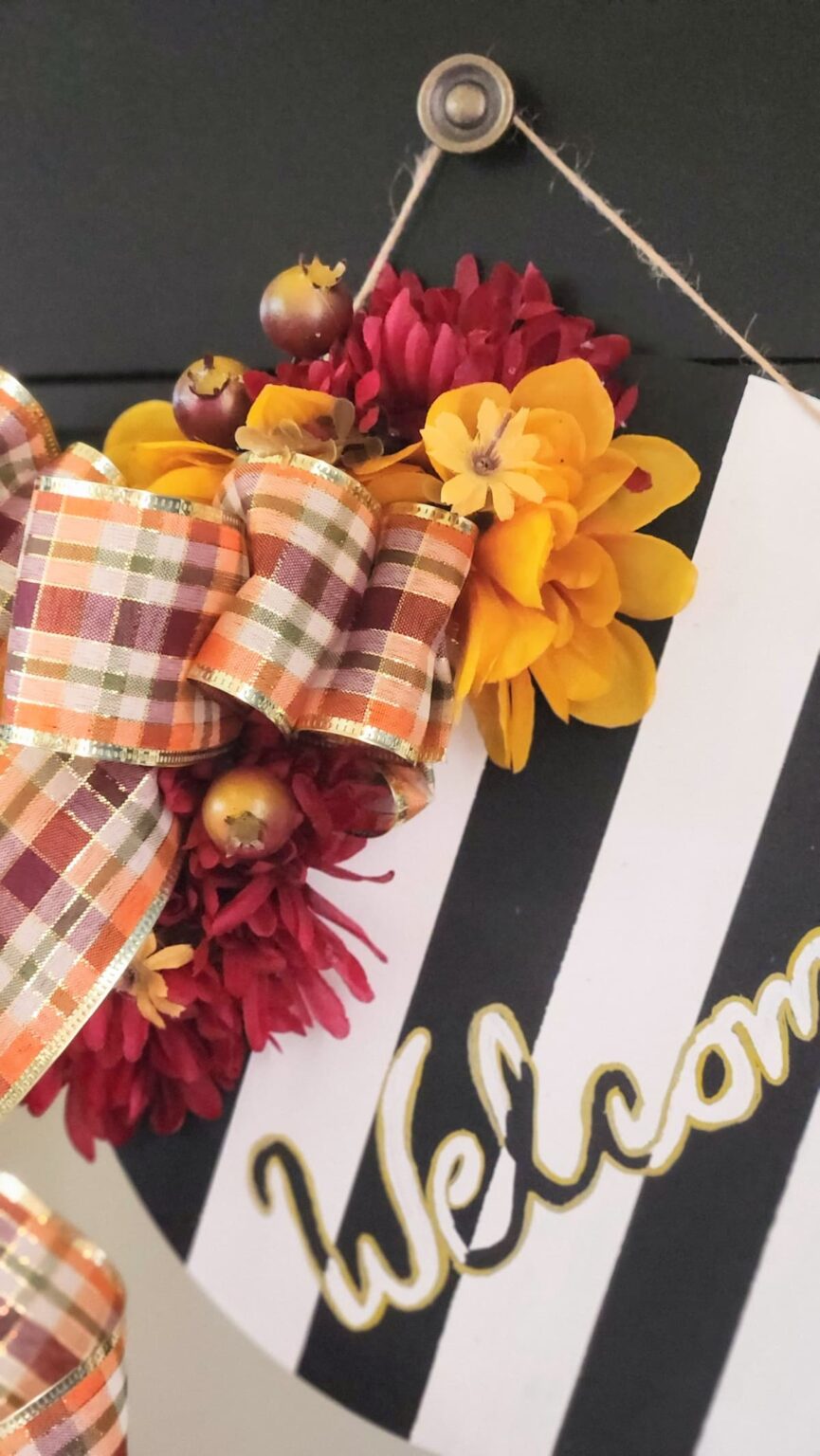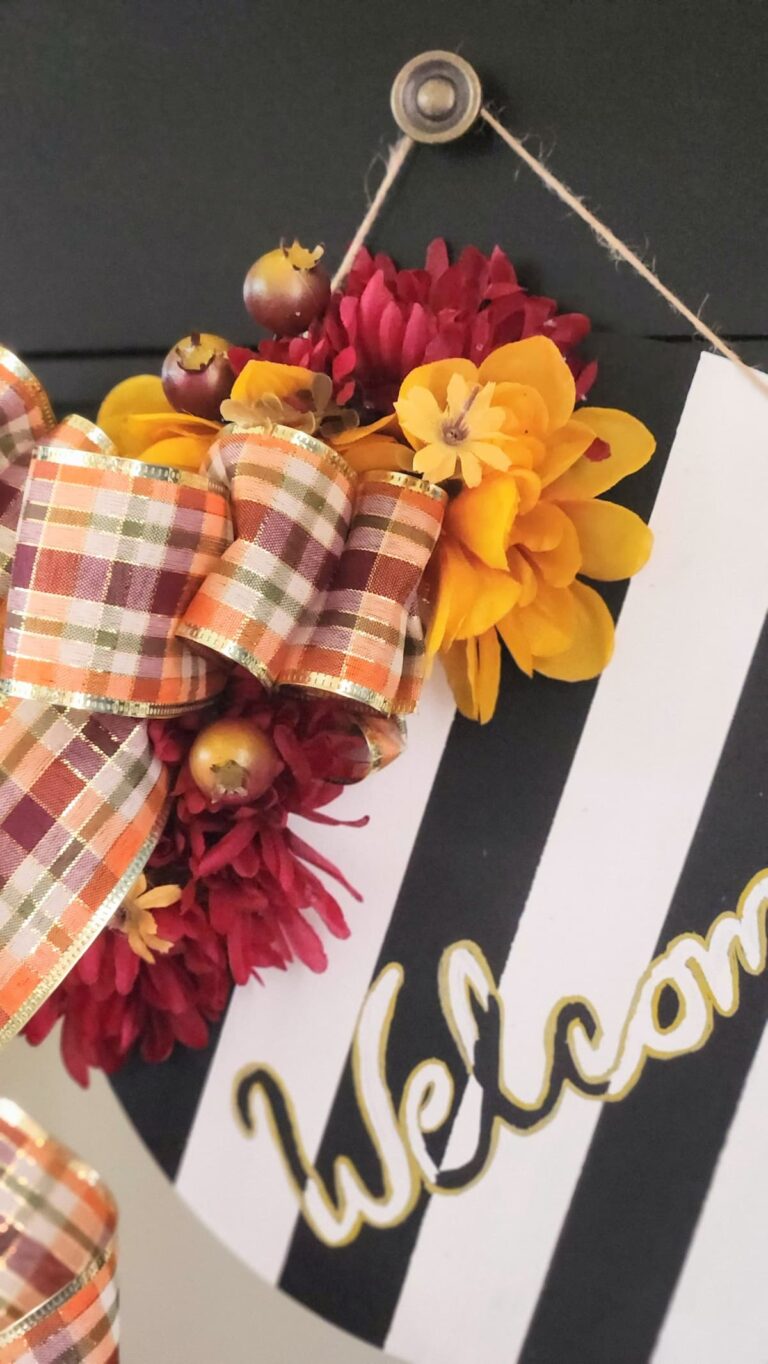 Hey there, crafty friend! Are you ready to dive headfirst into the wonderful world of DIY door hangers? Picture this: a cozy afternoon with your favorite tunes playing in the background, a table overflowing with colorful paints and craft supplies, and an empty wooden door hanger just waiting for your creative touch. It's like a mini canvas for your front door, and trust me, the possibilities are endless for a new pretty welcome sign.