Easy and Fun Pumpkin Decorations for Fall
Get in the fall spirit with these easy and fun pumpkin decorations! Add a touch of lace and vintage jewelry to your pumpkin this year!
Even though pumpkins are typically thought of as Halloween decorations, there are plenty of ways to use them to decorate your home for fall. With a little bit of creativity, you can transform a simple pumpkin into a work of art. Here are a few ways to get you started for some easy and fun pumpkin decorations for Fall!
Anytime I get to use vintage lace doilies or pearls, I am all in! Let's get started! I'll show you how with these easy steps!
A big thank you to my dear friend Wendy for hosting today's pumpkin-inspired blog hop. Fourteen bloggers have come together to share their ideas for decorating pumpkins! Each one is completely different than the next! 
If your coming over from Amy's blog isn't her How to Make a Pumpkin from a Glass Vase the best? Amy has the cutest ideas!
Creating Pumpkin Decorations Using Buttons, Old Jewelry & Doilies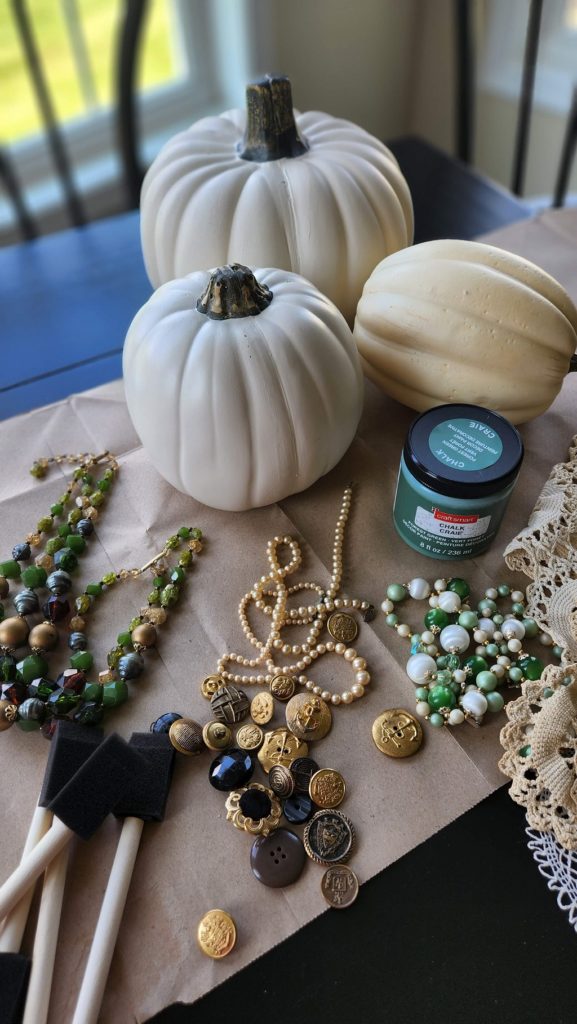 ""As an Amazon Influencer, I earn from qualifying purchases. This post may contain affiliate links which means I may earn a small commission. You may read my
disclosure policy here
".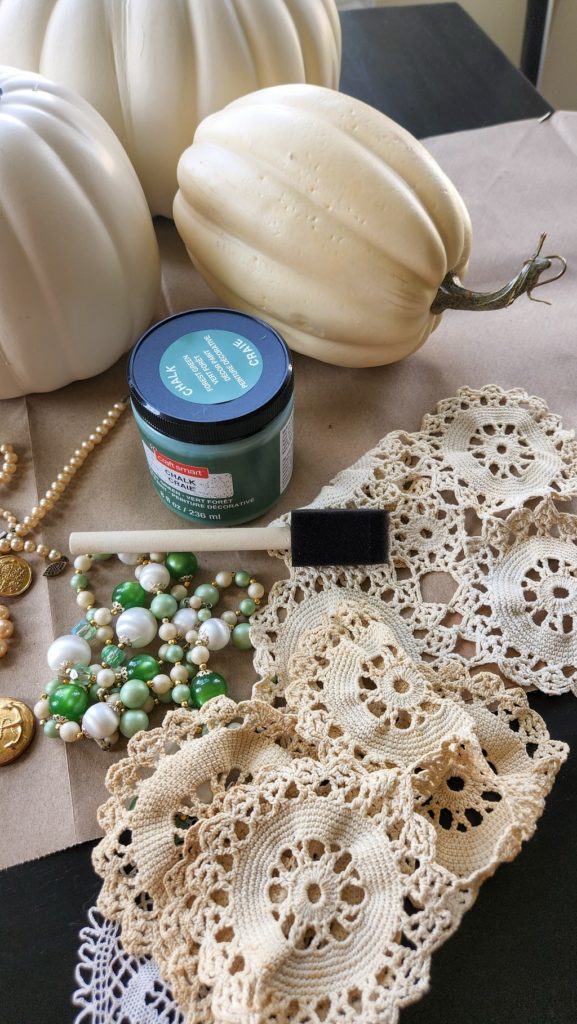 Next, I found these vintage doilies at the thrift shop for $2.00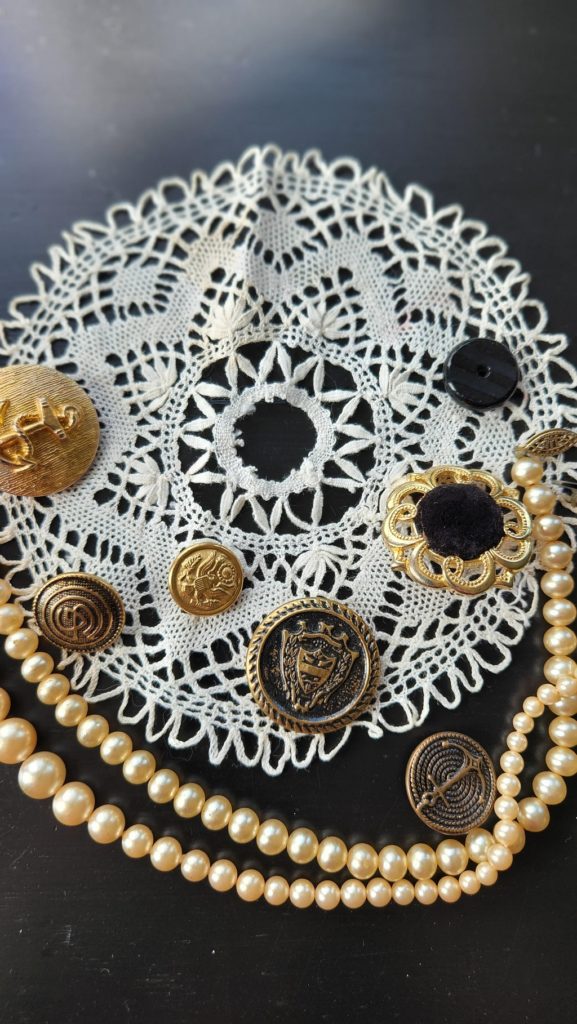 Shopping for vintage buttons is so easy, shops usually have jars full of them!
Creative Pumpkin Decorations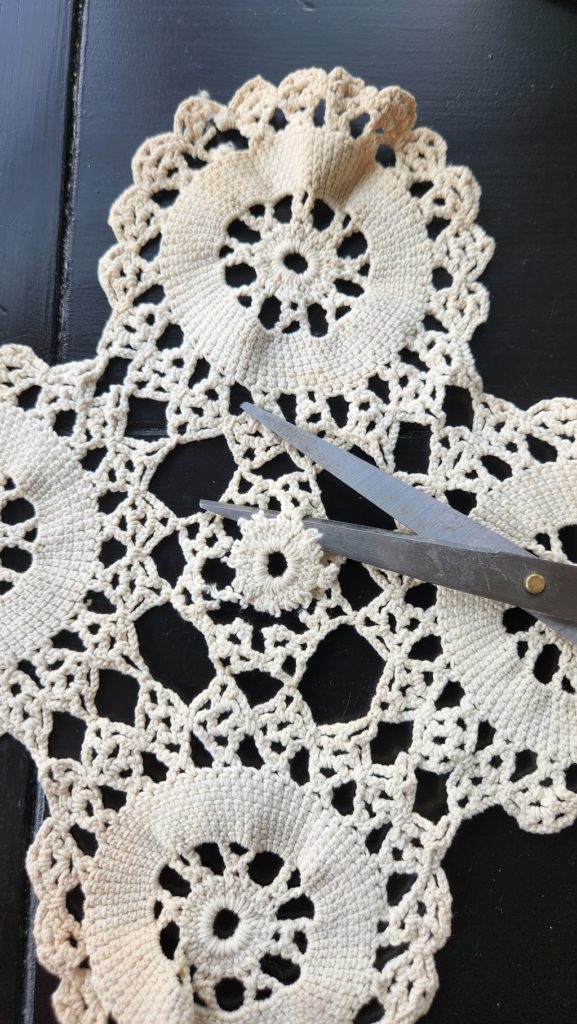 I cut a small hole to go over the top of the pumpkin carefully not to disassemble the doily
Shop for vintage buttons, lace doilies, and old necklaces for adornments.
Purchase faux pumpkins in different sizes.
Paint pumpkin. (I painted two coats on my pumpkin with green chalk paint similar to this!
When the paint dries, I used this adhesive to adhere the doily to the pumpkin.
Using a glue gun I glued my doily. (don't have a doily – you can use one like this.)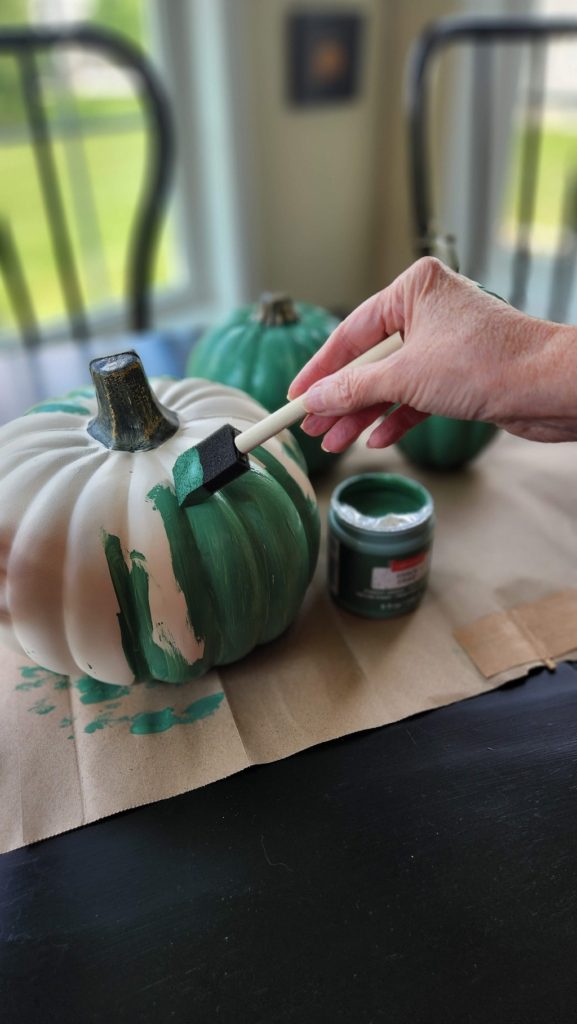 How to Decorate a Pumpkin Without Carving it?
Pumpkin Painting
One of the simplest ways to decorate a pumpkin is to paint it. You can either freehand a design or use stencils to create something more complex. If you're using paint for the first time, test it out on a piece of paper first to get a feel for how it works. Once you're ready, have fun painting your pumpkin in any color or style you want.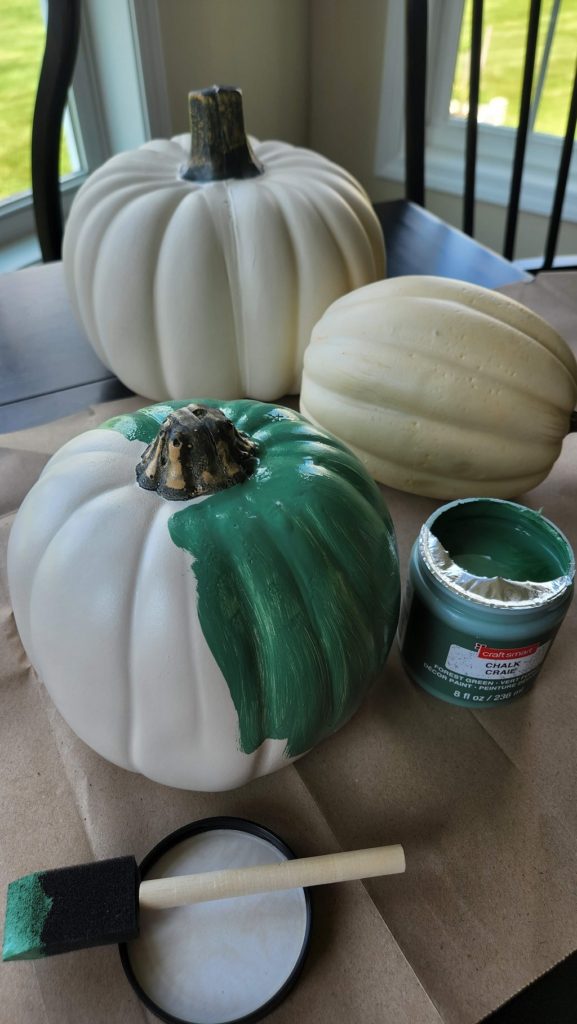 Pumpkin Decorating with Glue and Glitter
If you're looking for a sparkly pumpkin decoration, try this glue and glitter method. First, cover your work surface with some old newspaper or a drop cloth. Then, apply glue to your pumpkin in any design you like. Next, sprinkle glitter over the glue until it's completely covered. Let the glue dry completely before displaying your glittery pumpkin creation.
Carving Your Pumpkin Decorations for Fall
Pumpkin carving is another popular way to decorate pumpkins. You can find plenty of templates online to help you carve out a simple design. If you're feeling extra creative, try carving out a negative space design or 3D effect. Just be sure to be careful with the carving process!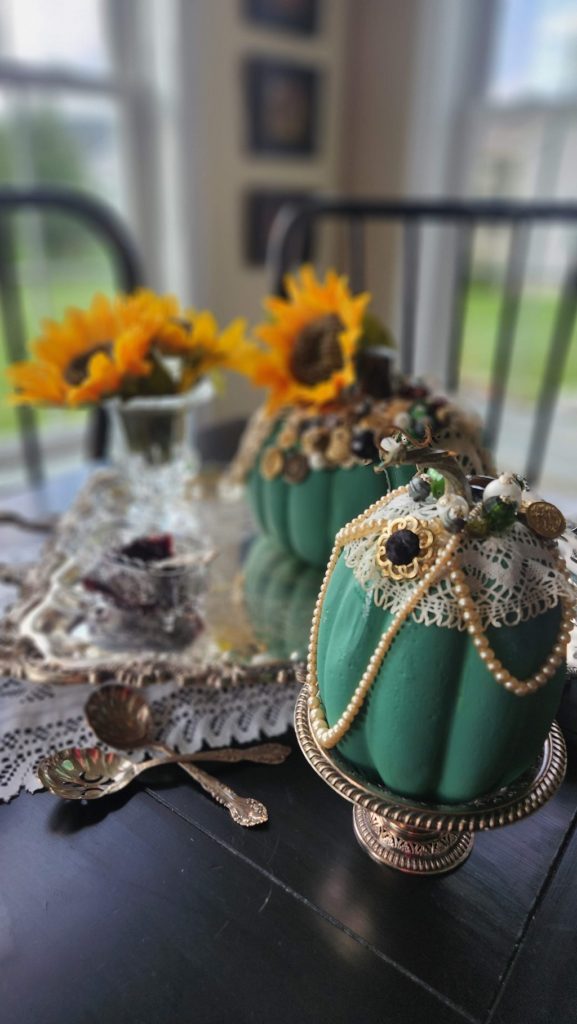 These are just a few easy and fun ideas for decorating pumpkins for fall. So grab some friends or family members, head to your local pumpkin patch, or craft store, and get started on your own autumnal creations today!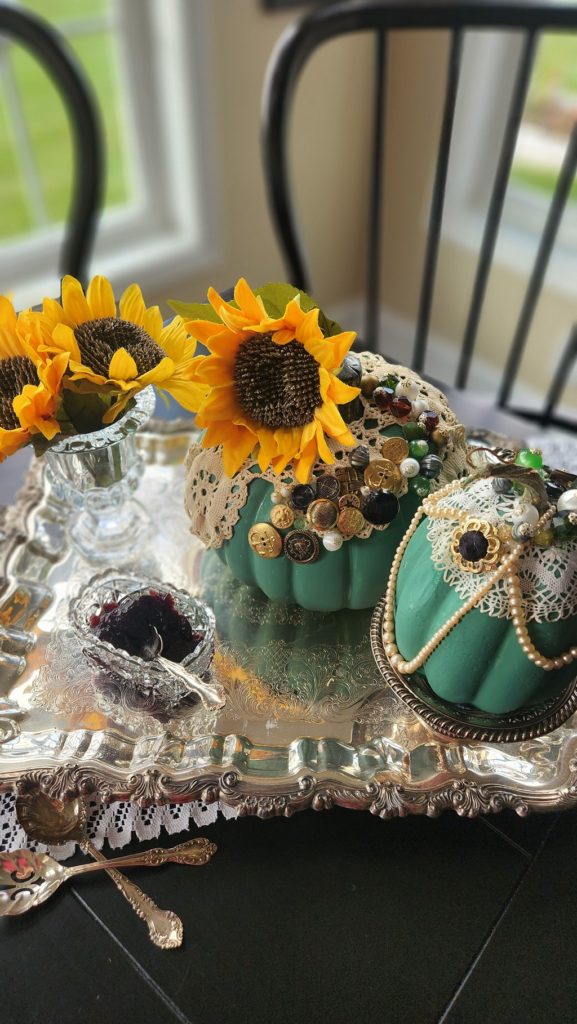 Have you checked out my other social channels? Follow along so you don't miss out on any of my tips, recipes, or stories! ( you know I love a good story 😉 Join me on my other social channels for more! Pinterest, Instagram, and Facebook.
Up next is Kim, from Cottage in the Mitten. I love how Kim made this darling mum and pumpkin planter! Be sure to stop by and check it out!
XO Susan