How to Layer Your Christmas Tree Decorations
Learn how to layer your Christmas tree decorations for a fuller, more textured look. This easy guide will show you how!
What better way to celebrate together than with a Christmas Tree Tour, featuring eight of my talented pals? If you're stopping by for the first time from Kim at Perfecting Places – WELCOME!
Kim has such a beautiful, classic, and elegant home style and shares creative and fun crafts and more on her blog! Isn't her tree just gorgeous!
I'm overjoyed that you've joined us, just in time for all of these festive holiday decorations. Let's get started!!!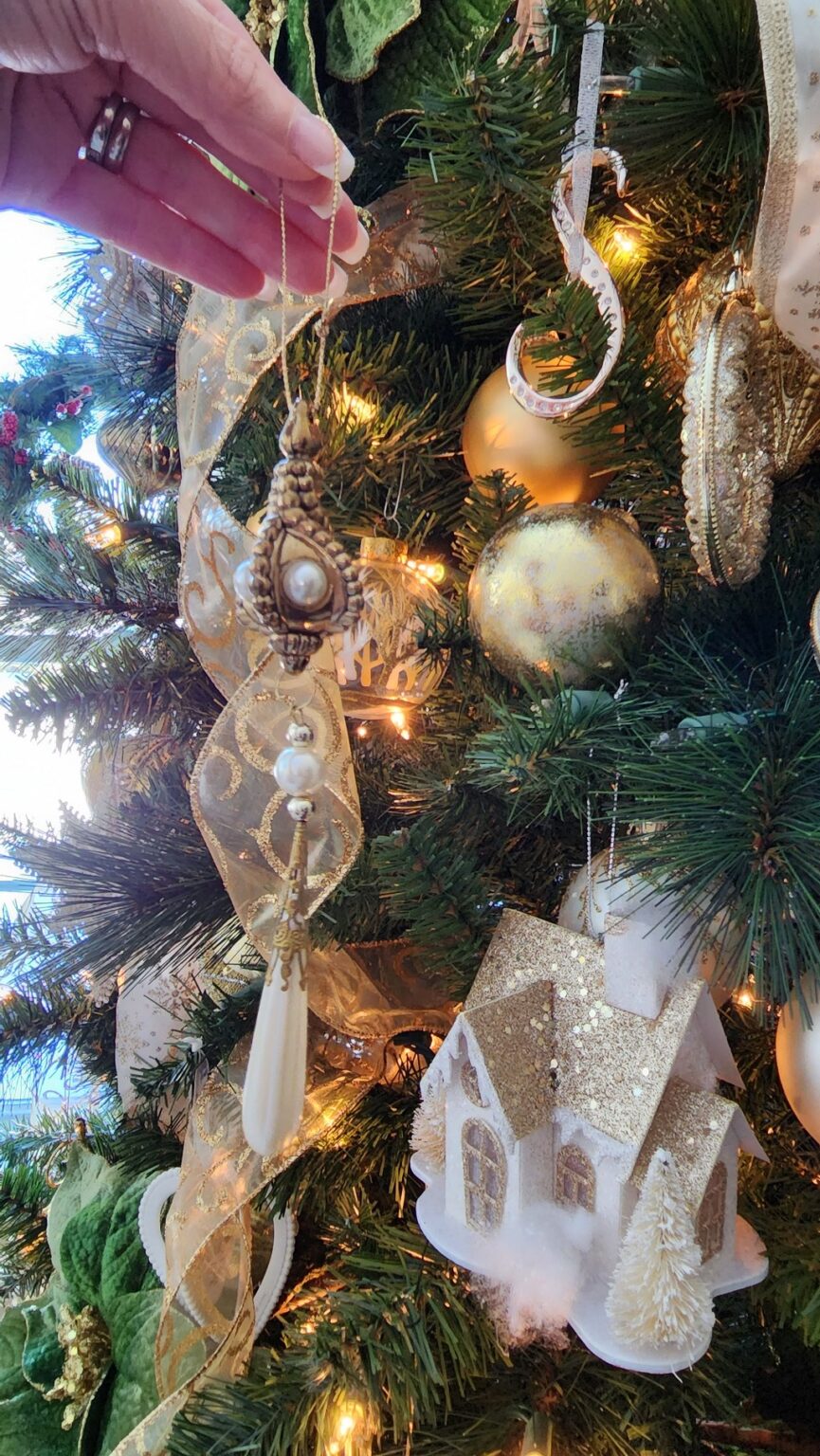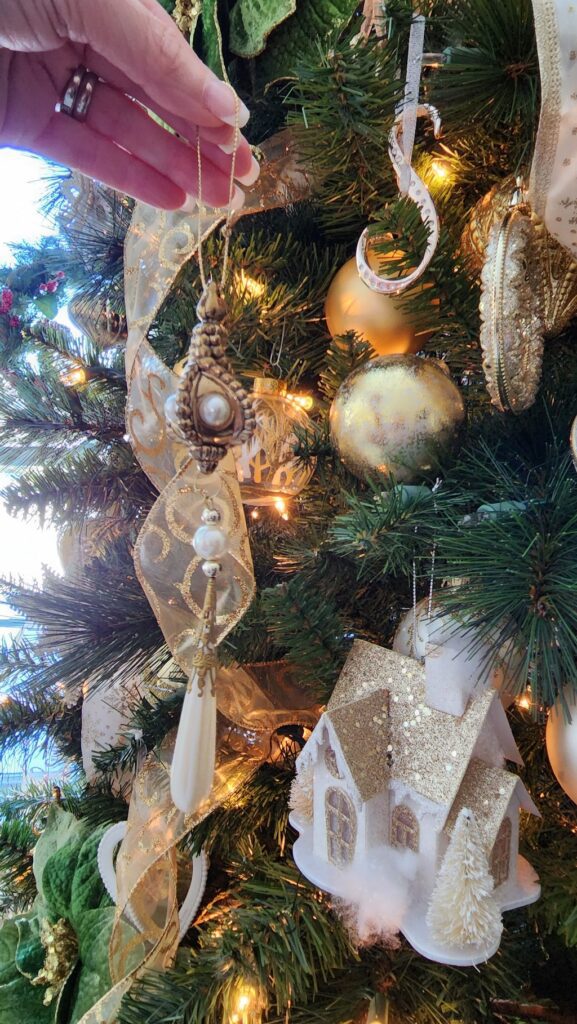 "This post may contain affiliate links which means I may earn a small commission. You may read my
disclosure policy here
".
How to Layer your Christmas Tree Decorations
Decorating a Christmas tree with an eye-catching, professional look is easier than you think! By following the well-known principle of 'less is more', use layers and layers of decorations to add impact and make your tree look fuller. Start by stringing lights from the center outwards, fluffing out any branches that need it as you go. Next, focus on the main visual elements such as large ornaments, ribbons, and garlands. For a polished look, hang fewer ornaments in a variety of sizes throughout the entire tree rather than packing them onto one branch – elevating the decorations off branches using ribbons can also reduce clutter and give your Christmas tree an extra wow factor. Finally, for a finishing touch why not add taller trees or display smaller christmas-themed items around it as I did?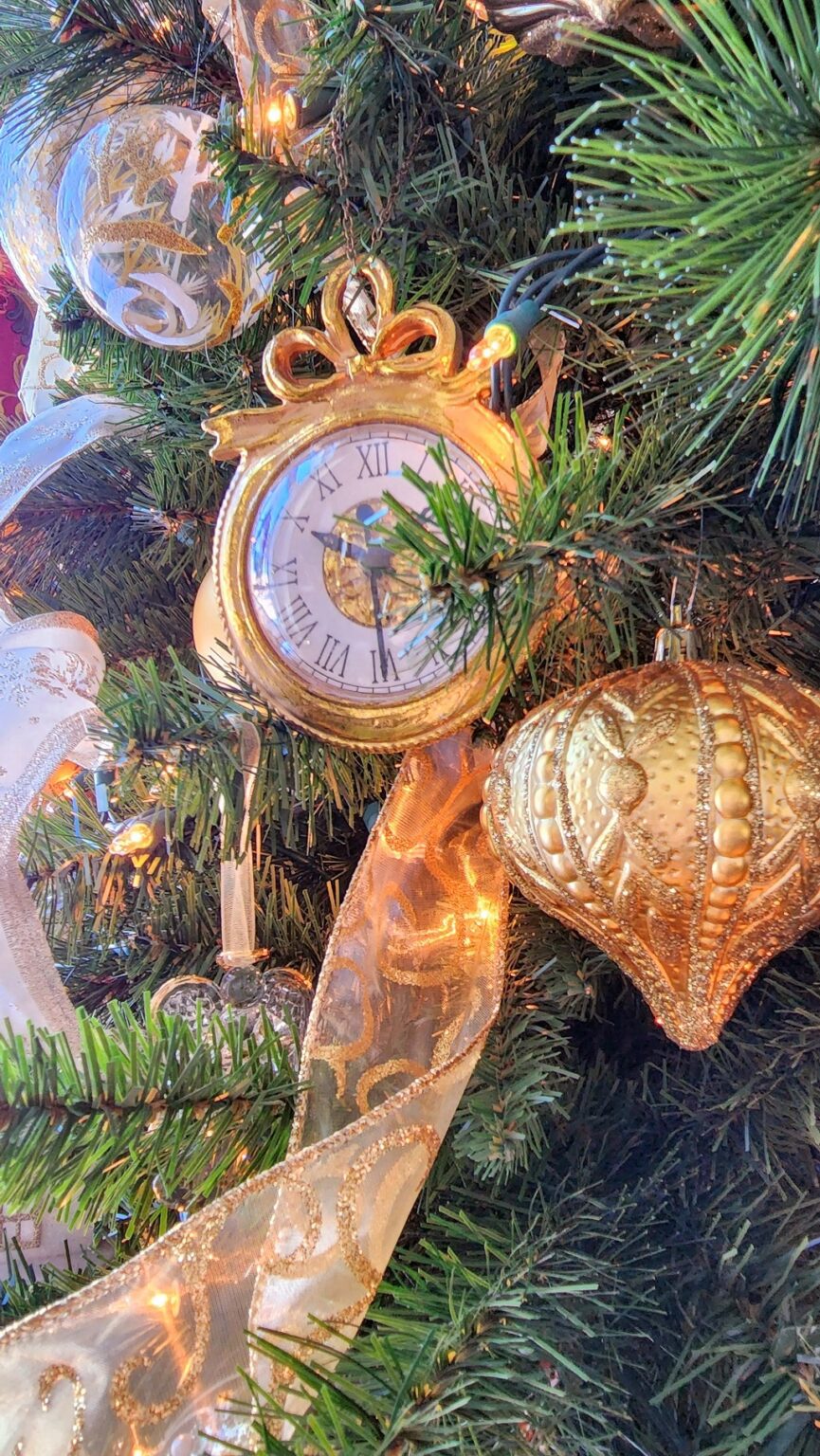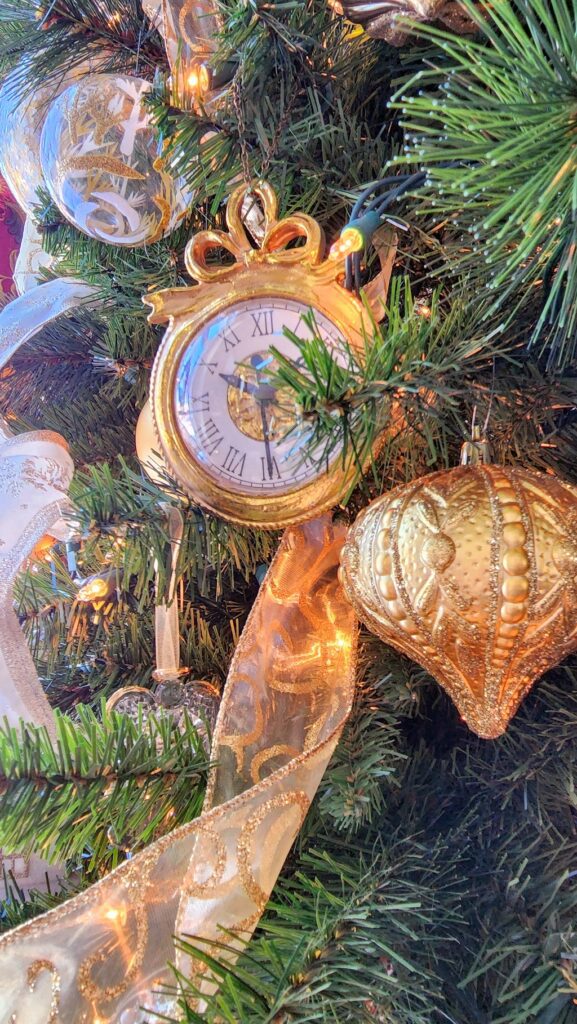 Try clustering your ornaments in several areas to give an even look, while also allowing other decorations to be layered amongst them.
Experiment with different color schemes, textures, and shapes to create a look that is both stunning and special!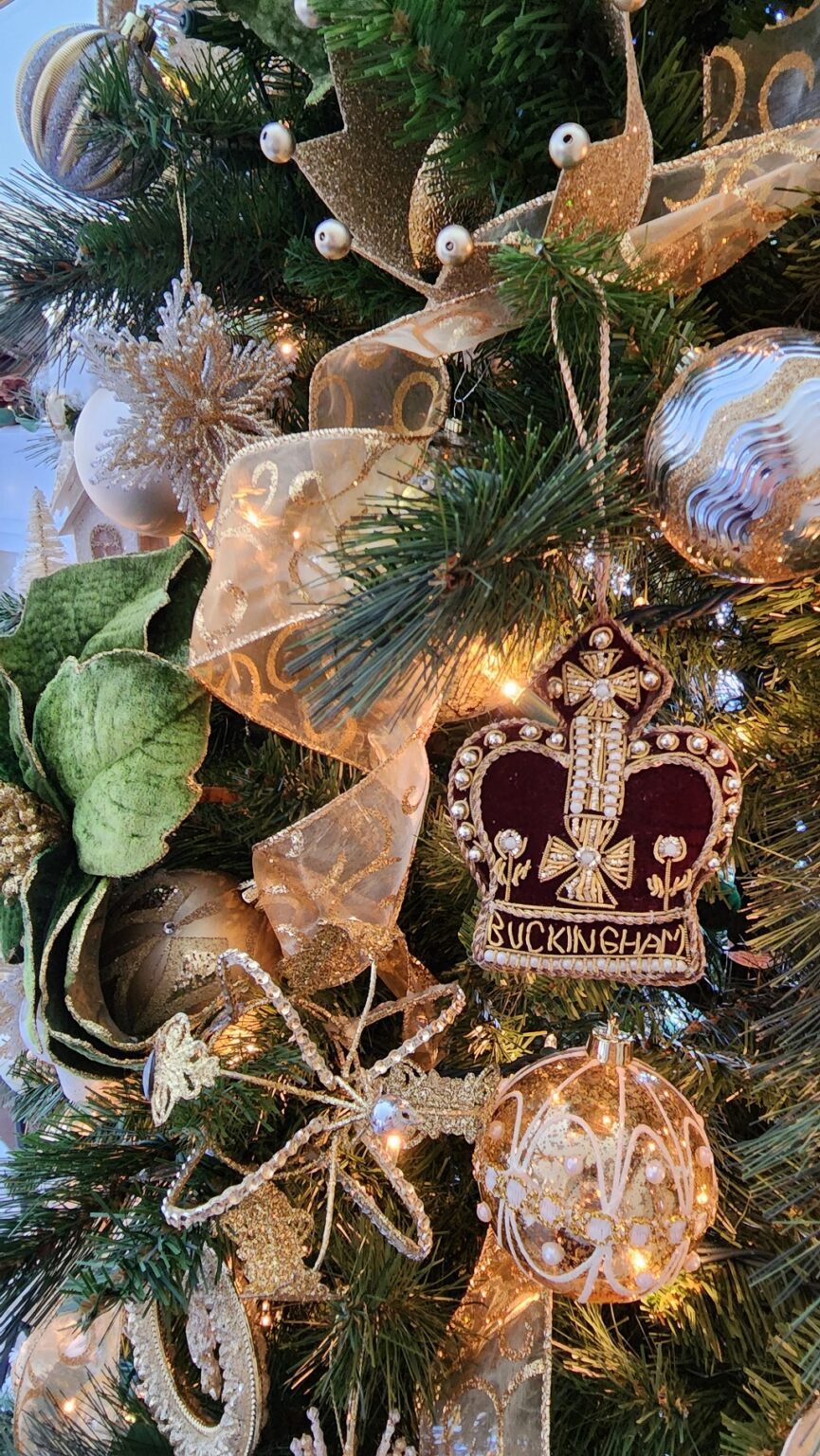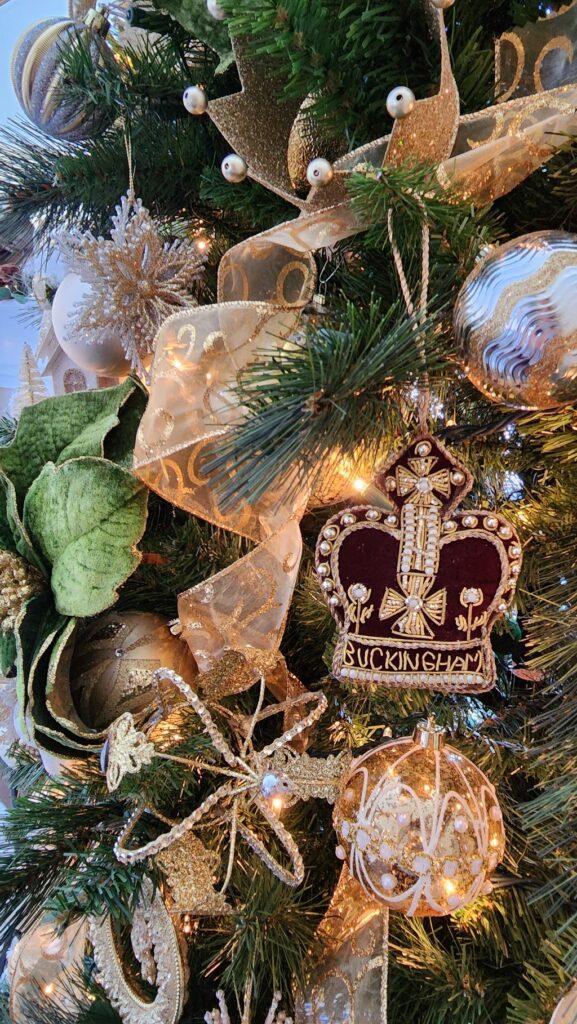 What is the Correct Order to Decorate a Christmas Tree?
Decorating your Christmas tree can be one of the most exciting parts of the holiday season! To ensure that you get the perfect look and design, there are a few steps that you should follow in sequence. While there are many ways to decorate a tree, here is what I recommend.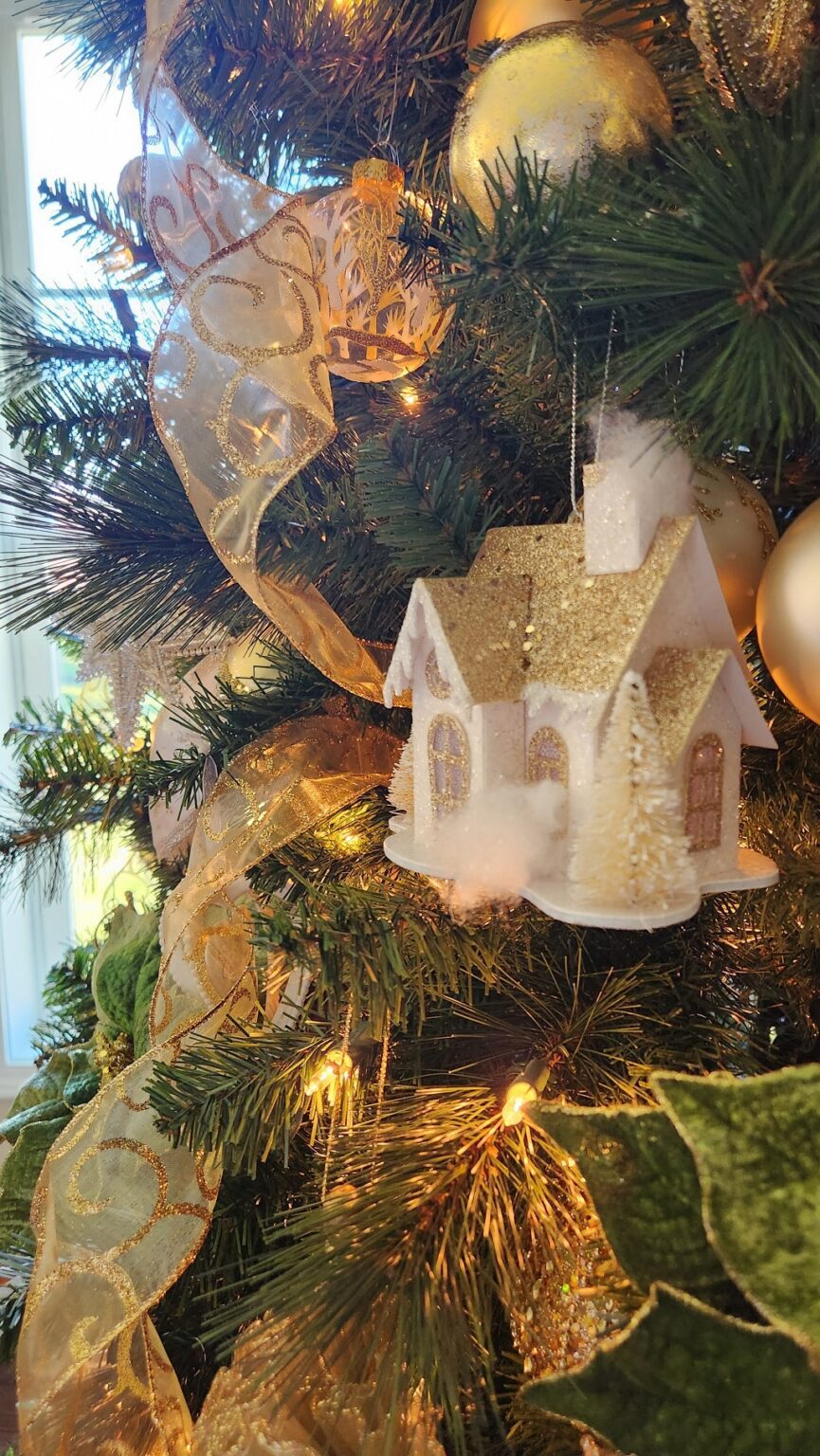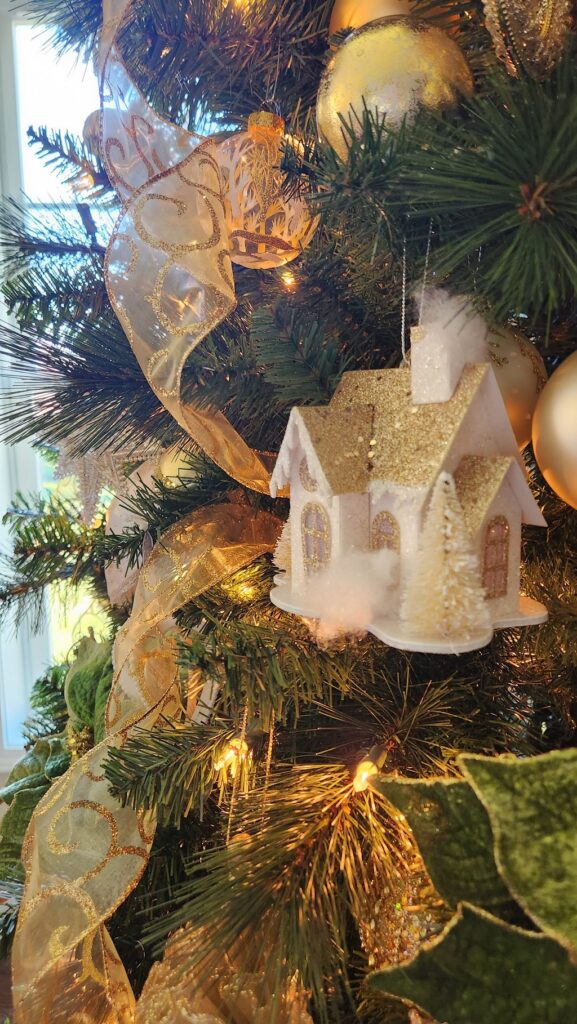 Enjoying this Post? Sign up here for my Newsletter!
Top 9 Tree Decorating Tips
Start by laying out all of the Christmas tree decorations that you plan to use, perhaps near the tree itself so that you can see how everything will look together.
Many faux trees come with lights so you don't need to worry about adding them first.
If you are a real tree fan, I recommend 100 lights per each 1 1/2 feet of tree
Always start with your base decorations
Start from the top and work your way down to the bottom.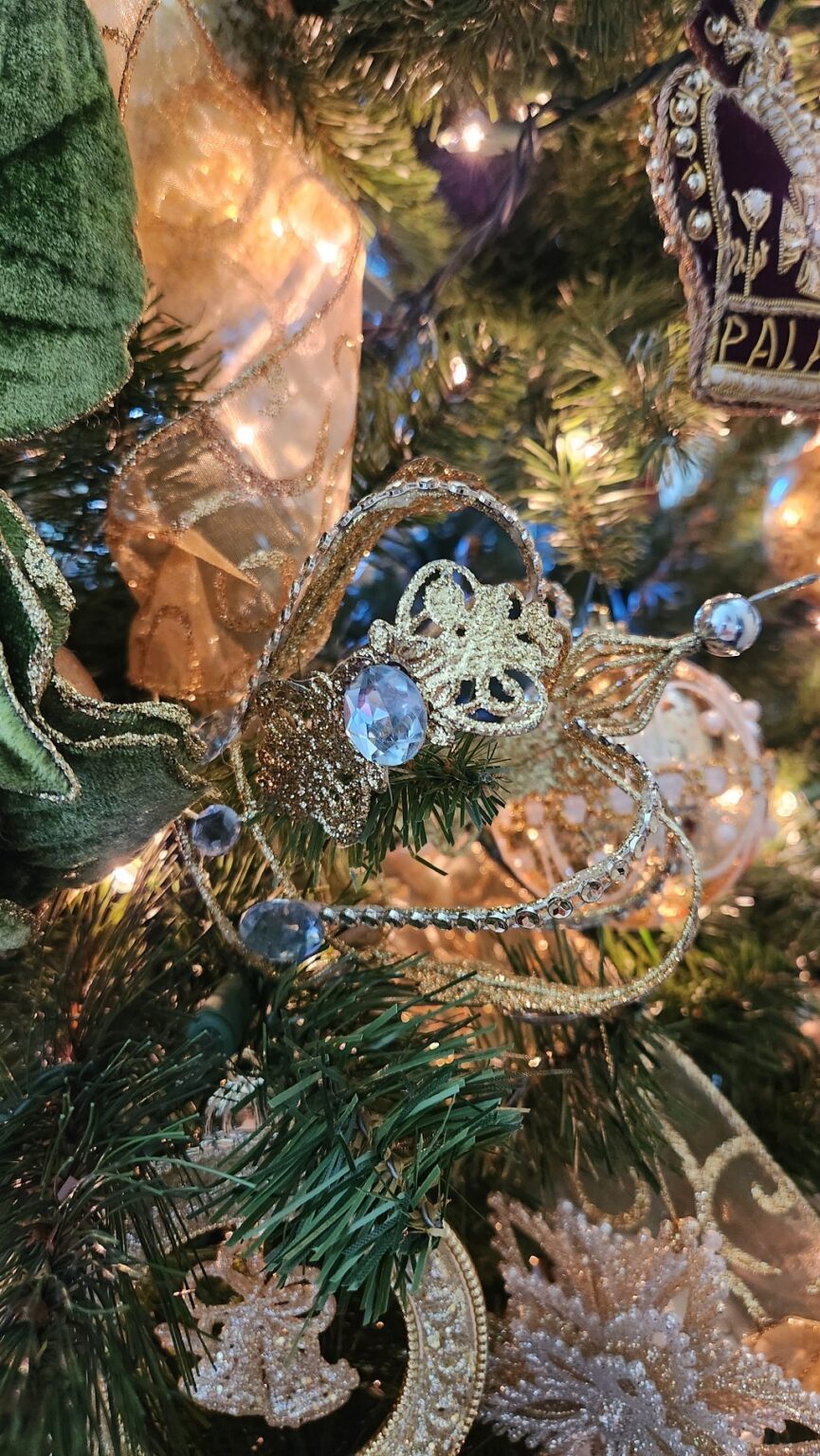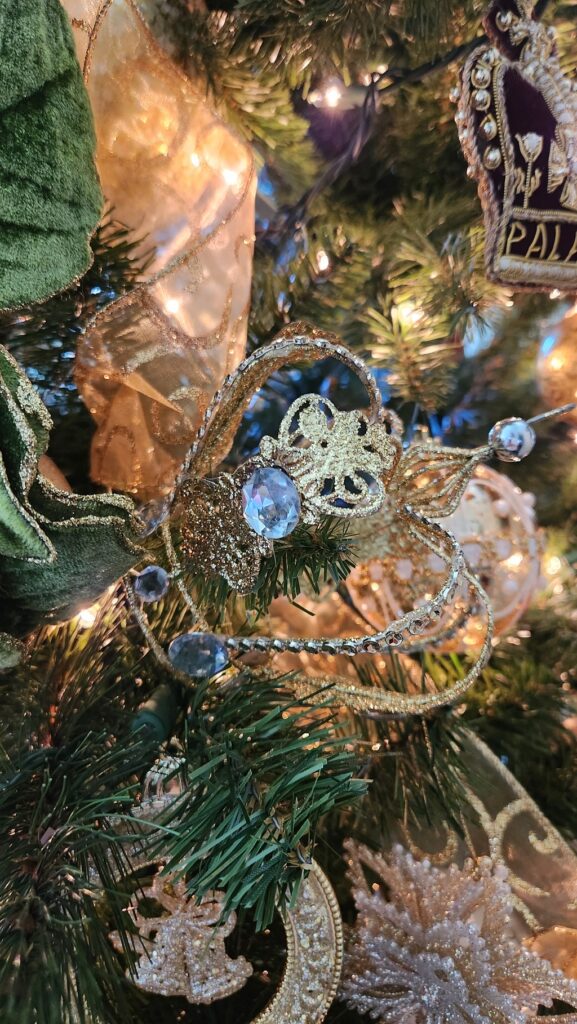 Try clustering your ornaments in several areas to give an even look, while also allowing other decorations to be layered amongst them.
If you want more depth, add ribbon, garland, artificial greenery or faux branches.
For a nice finishing touch hang a bow or some mistletoe at the top of the tree, both of which can anchor the rest of your holiday look easily!
Remember, when layering Christmas tree decorations there's no one way to do it – experiment with different color schemes, textures, and shapes to create a look that is both stunning and special!
Do you put the Ribbons or the Ornaments on the Tree First?
How you decorate your Christmas tree is a personal choice, but one thing to consider is putting the ornaments on first and then the ribbon. This tip can add more interest to your decorations since it will cover up any gaps between your Christmas tree decorations. Add the ribbon in loops, swirls, waves, and areas around the entire tree. The texture created by this technique makes it look polished while providing more depth than just filling the whole Christmas tree with ornaments. With careful planning and attention to detail, this technique promises beautiful Christmas trees that your family and friends can enjoy.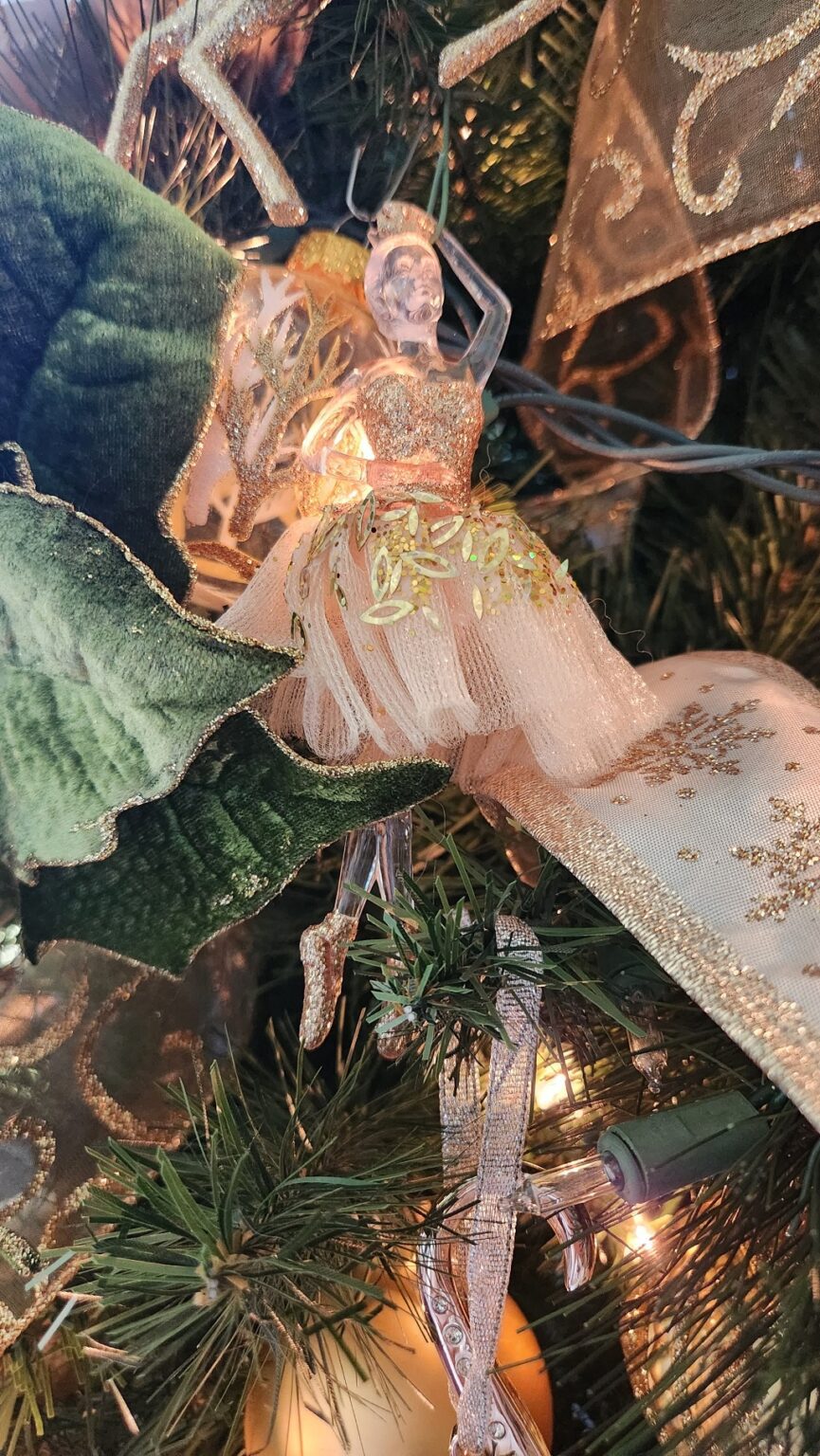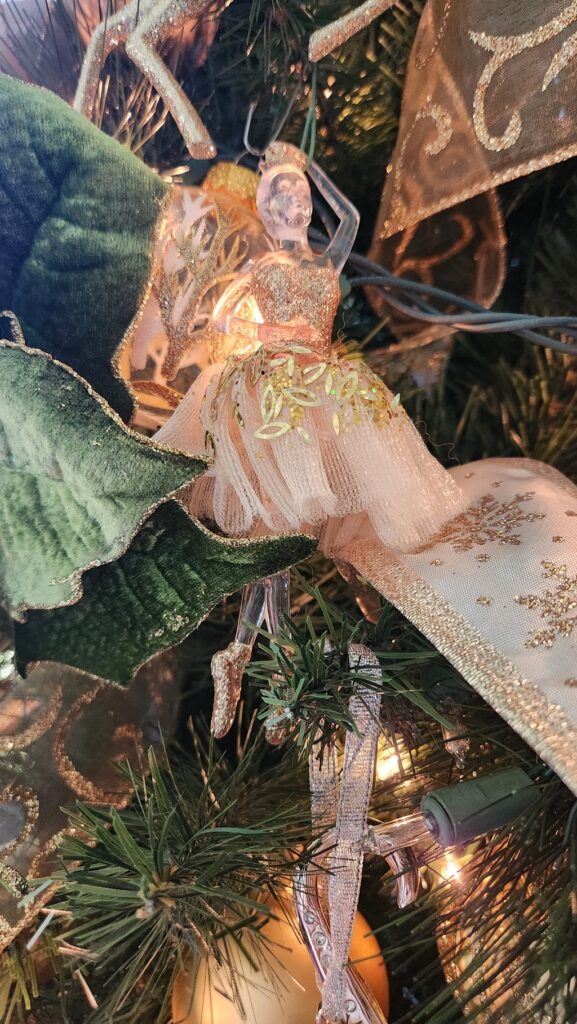 How many Decorations should you put on a Tree?
Deciding how many Christmas tree decorations to put up can be difficult to decide. Do you add less or more? In past years, people have been known to over-decorate their trees and hang as many ornaments as possible. However, when it comes to creating a magical atmosphere for the festive season, a few select decorations can be just as effective. As a rule of thumb, you should aim to add enough decorations so that your Christmas tree makes an eye-catching statement, but not so much that it becomes overwhelming. Have fun and experiment with different looks to make your Christmas tree one everyone will admire!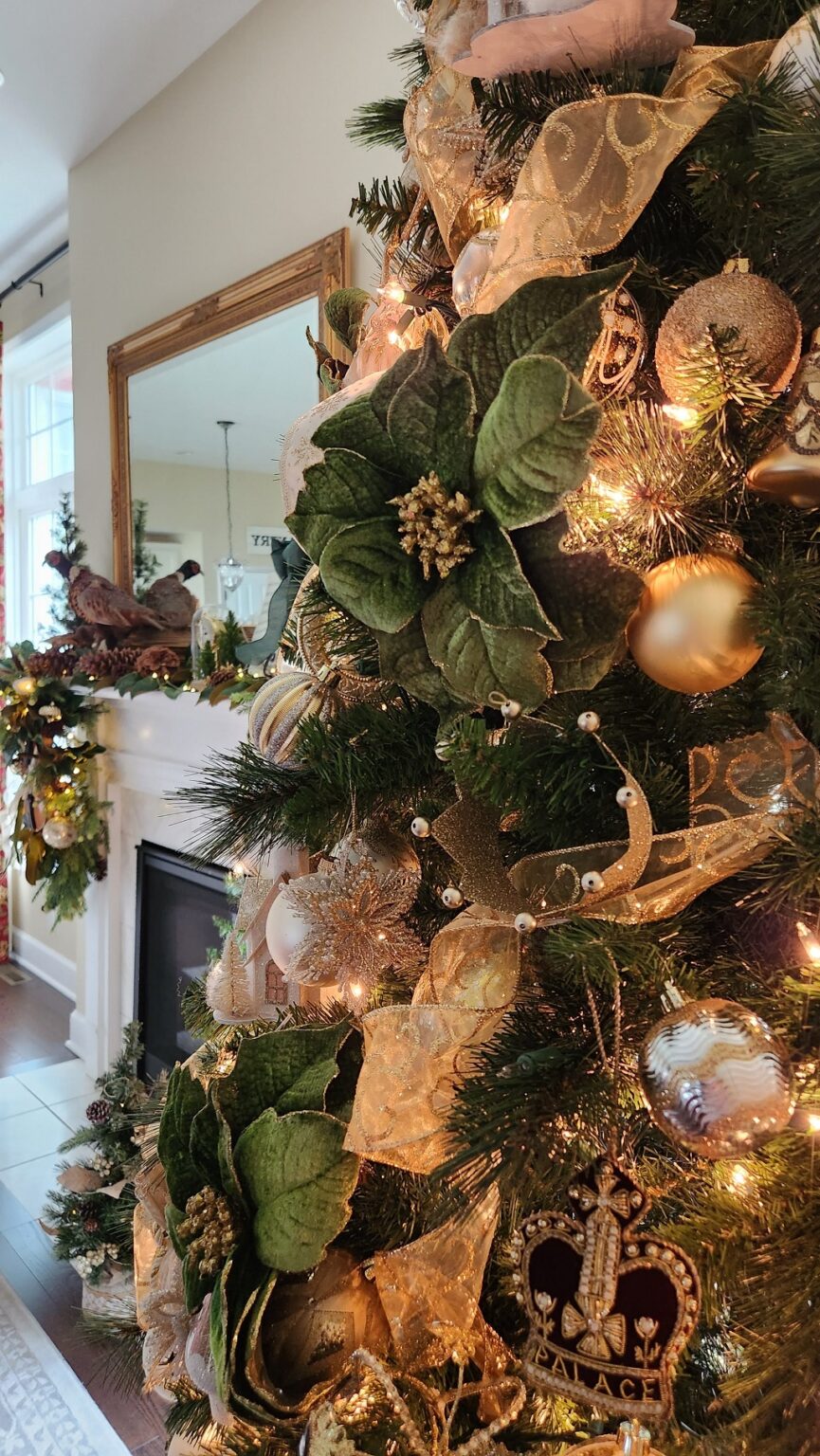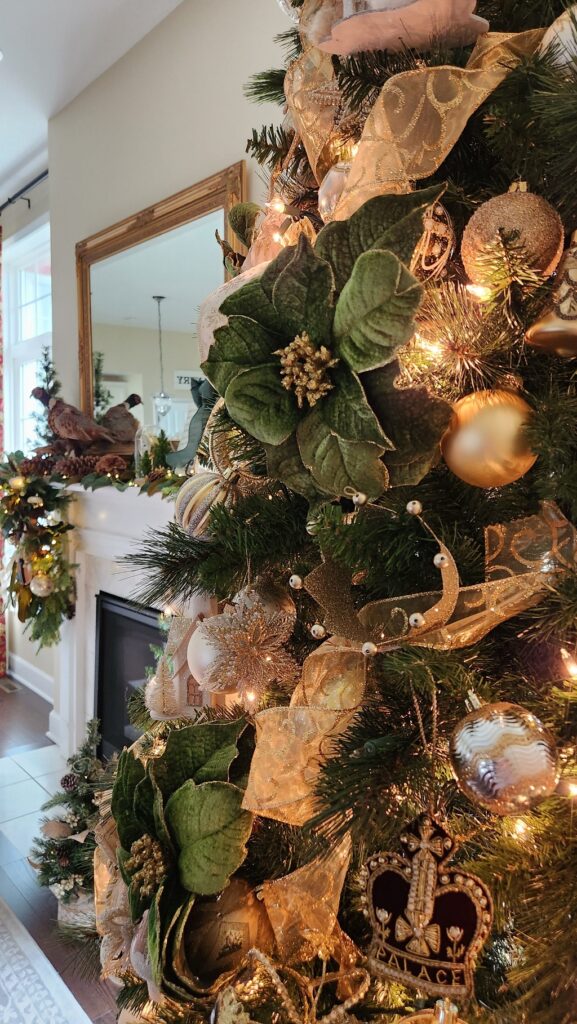 Have you checked out my other social channels? Follow along so you don't miss out on any of my tips, recipes, or stories! Join me on my other social channels for more! Pinterest, Instagram, and Facebook.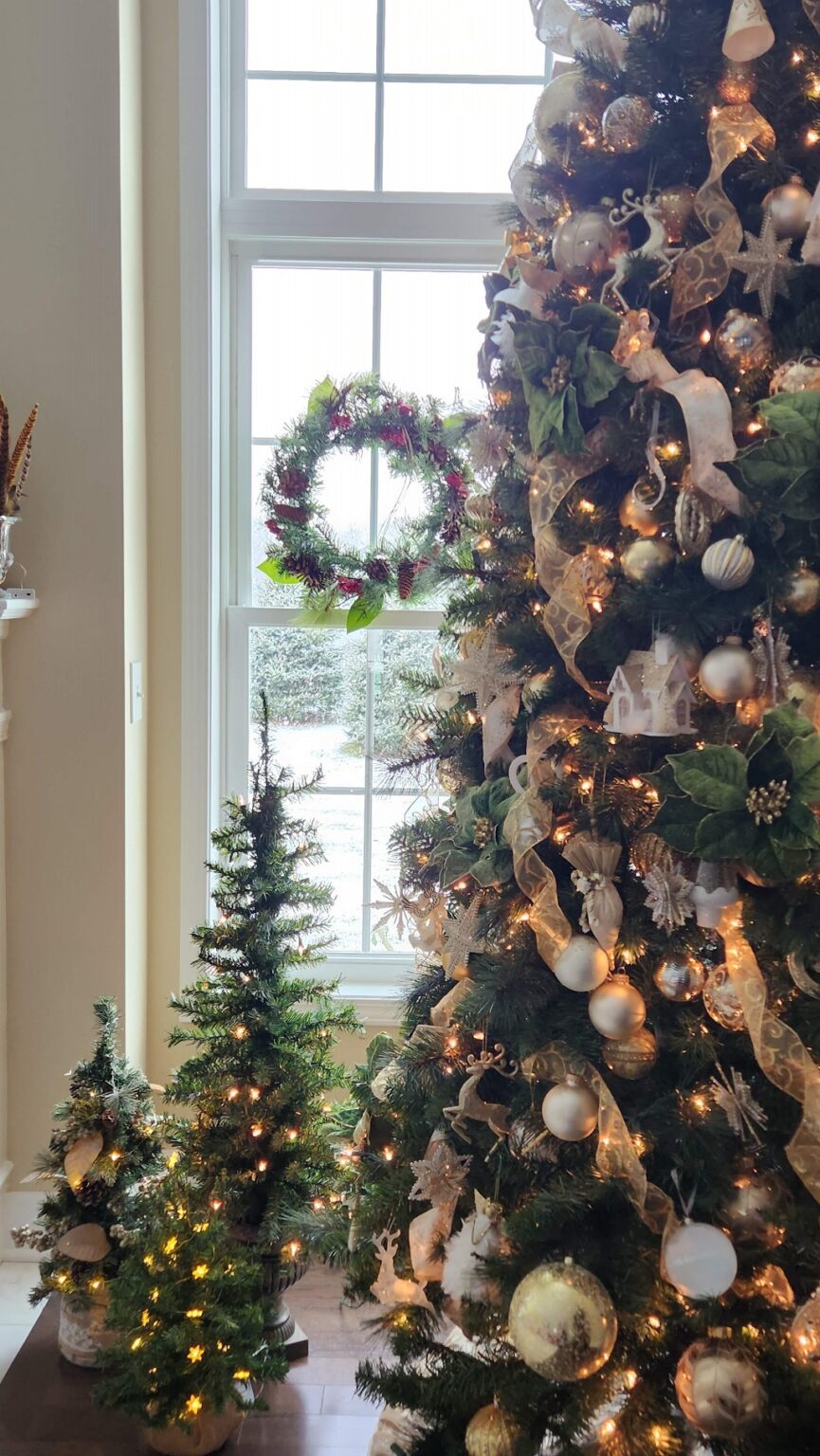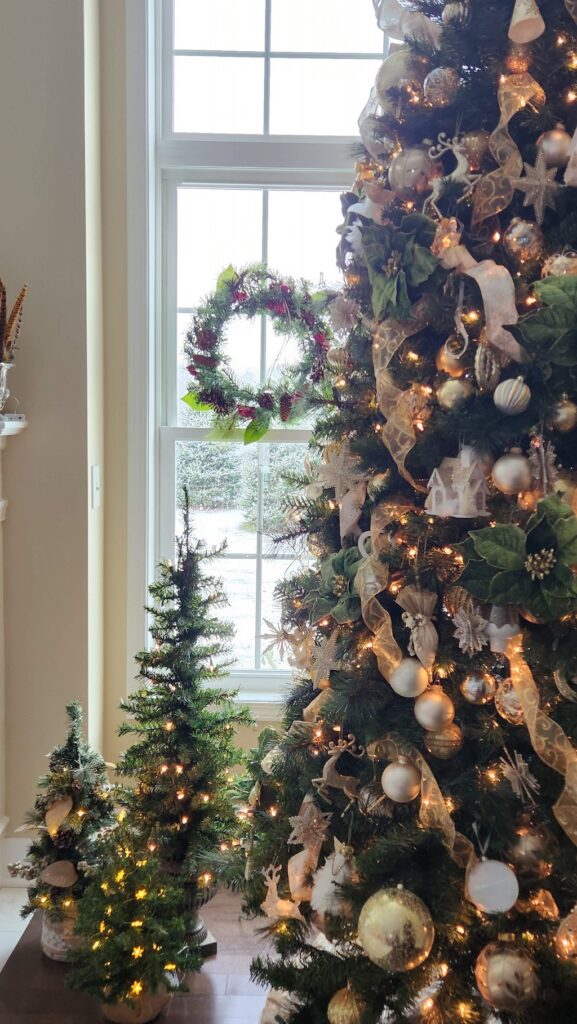 How do you organize Christmas Decorations?
Not to rush the season but before we know it we will be talking about how you organize Christmas decorations once Christmas is over! I'll be sharing all of my Christmas decorating organizing ideas soon. Until then, you may want to get a jump start on purchasing a few storage containers.

Pin It to Remember It: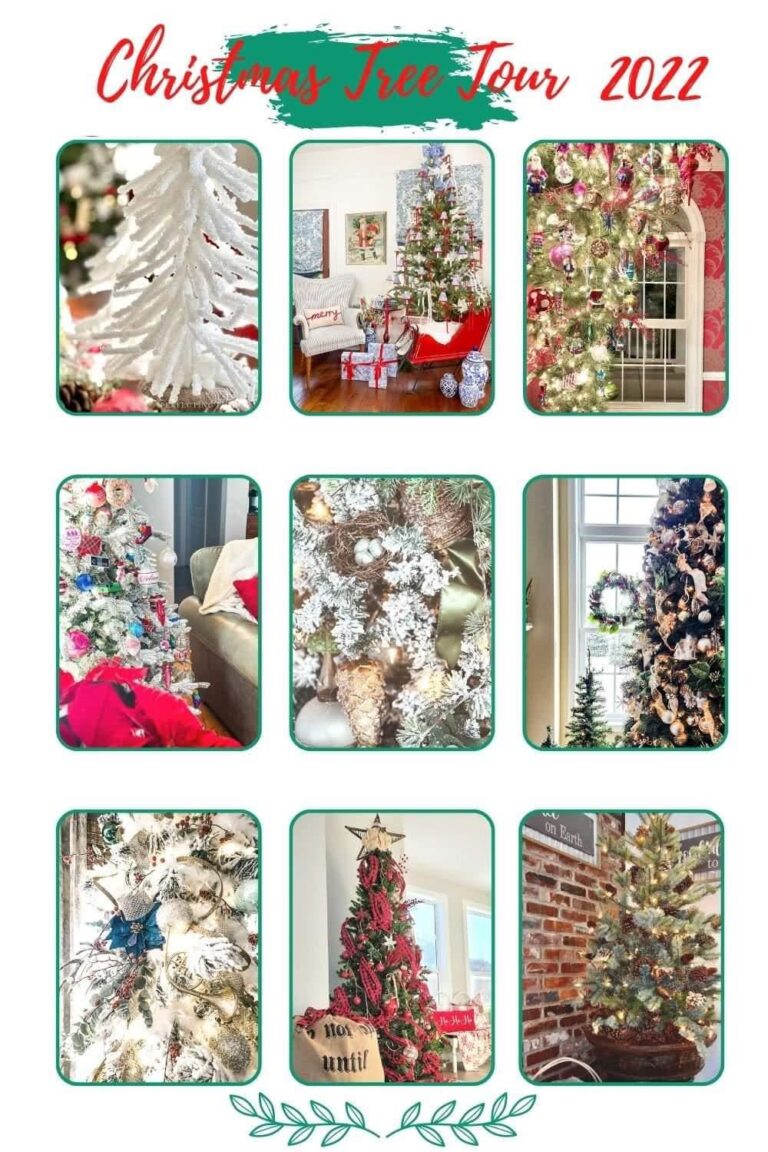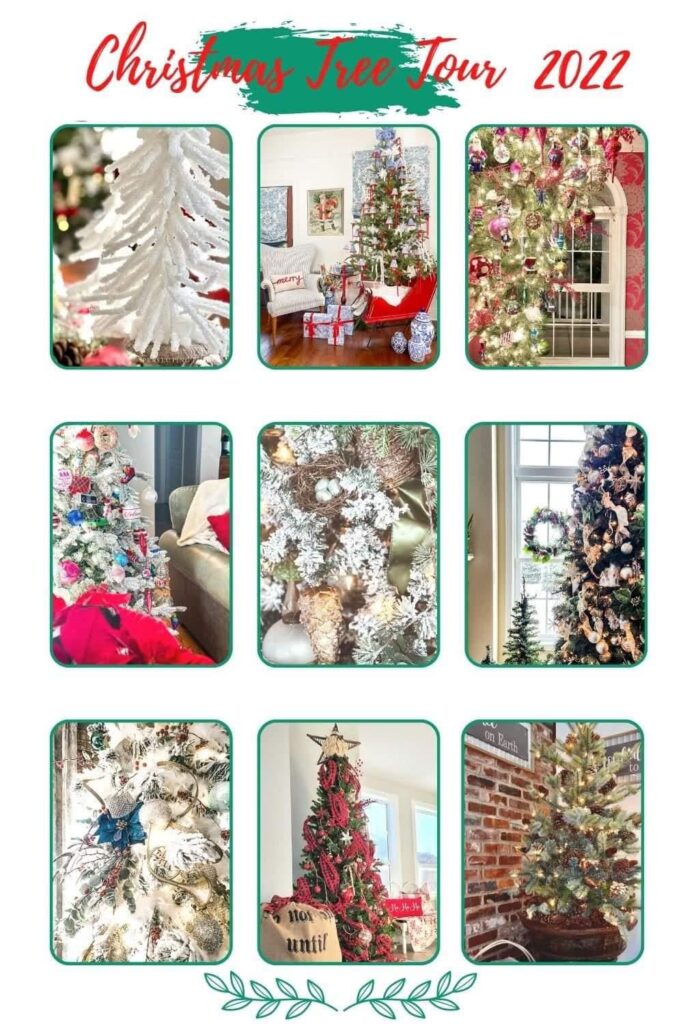 As you can see, the process of decorating your Christmas tree in layers is quite simple and straightforward. So, what did you think? Did you learn something new?
Up next, is Wendy at WM Design house, click here to check out her gorgeous tree in the most creative of tree stands. (I'll give you a hint, a sleigh is involved.)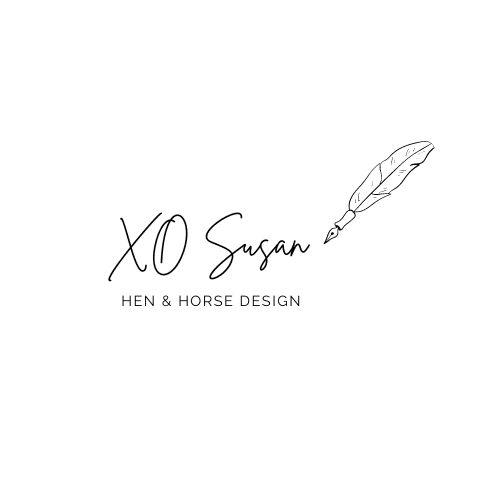 All Post
DIY
Entertaining
Garden
Home Decor
Recipes
Seasonal
Weekly News

Back
Breakfast
Salads
Side Dishes
Appetizers
Main Dishes
Beverages
Desserts
Soups

Back
Breakfast Room
Living Room
Kitchen
Dining Room
Main Bedroom
Guest Room
Porch

Back
Tablestyling
Centerpieces

Back
Christmas
Spring
Summer
Fall
Thanksgiving
Patriotic
Easter
Valentine's Day

Back
Organizing
Easy Crafts
Home Improvement
End of Content.