12 Ideas on How To Style A Dough Bowl Throughout The Year
Find inspiration with 12 Ideas on how to style a dough bowl throughout the year. Use these ideas to create fun displays throughout the year.
There's nothing quite like decorating your home with unique pieces that make it stand out from the rest. And if you're looking for a one-of-a-kind way to add some rustic charm to your home, then you should consider investing in a wooden dough bowl!
Not only are these vintage dough bowls beautiful and full of character, but they are also a great way to add an element of texture and depth to any room. 
Adding an antique dough bowl to your seasonal decor rotation is a fun way to create stunning displays. 
"This post may contain affiliate links which means I may earn a small commission. You may read my
disclosure policy here
".
How do you style dough bowls?
Dough bowls have been around for years. All you need to do is head to a few local antique stores ​or flea markets I'm sure you'll find a large dough bowl selection.
One of the easiest and most popular ways to style a dough bowl is the add faux greenery to your dough bowl centerpiece. This is a beautiful way to showcase a kitchen island or kitchen counter display during the winter months.  
What to put in dough bowl ideas?
Originally dough bowls were just that, places to store bread dough. Times have changed and now the options for using this sought-after home decor item are countless.
12 ideas to style your dough bowl
fill your bowl with fresh fruit for your kitchen table
All those sea shells you've collected at the beach would make a great centerpiece on a coffee table
a bowl full of moss balls is the perfect way to add a natural element to your home
Add faux greenery
Use as a utensil holder
Lay candles in your bowl on colorful cloth napkins
For autumn fill with pinecones
At Christmas time, layer vintage ornaments
Fill with fresh potted flowers
On your kitchen island use it as a fruit bowl for apples or bananas
Fill with different sizes of colored glass stones or a collection of marbles
At Easter, fill with colorful eggs or marshmallow chicks
Roll fresh hand towels in a guest bathroom
The Dough Bowl Divas
At the start of 2021, a group of my favorite bloggers and I came together to form something special: we call ourselves, The Dough Bowl Divas. Every month we host an incredible challenge for all decorators – experienced or novice!
It does not matter if you own a dough bowl; even those who don't can join and have fun with it. (don't have one, but would love to own one click here for great options) Not only that, but each lucky winner will receive a prize each month from the Dough Bowl Divas!
Different ways to style your dough bowl throughout the year.
Today I'm sharing a look at some of the bowls that I've styled throughout the last year. Let's get started! 
For the holidays, style your round dough bowl or a white dough bowl simply by adding greenery and candles.
Wintery Wonderland
When decorating for winter, opt for soft colors such as ivory, cream, silver, or gold. Fill your dough bowl with white or silver accents and natural elements such as pine cones and evergreen branches are another option.
You can also find faux snowballs at most craft stores that will add an extra layer of texture without leaving behind any mess when they melt!
Add some white candles or fairy lights around the edges of the bowl for a subtle touch of sparkle.
On my dining room table, I opted for using it as a serving dish!

Filling my dough bowl with colorful berries and silver pieces is my favorite way to add a bit of style to my bowl. I love the sparkle of the silver with the elements of greenery.
A mix of textures is always a great addition to any table setting.
To style my bowl on my console table, I used green Christmas ornaments with gold trees behind them.
Placing your rustic dough bowl alongside the gold trees gives the table a warm feeling.
Spring dough bowl
When spring comes around, it's time to pull out all the stops! Create a bright and cheerful display using brightly colored fresh flowers such as tulips or daisies or delicate roses.
Place them inside the bowl along with a variety of tea cups and candy. You can even add some colorful ribbons or other decorative items that match your springtime theme!
Finally, use candle holders tied with ribbon or try mason jars filled with small stones and tea lights to finish off the look.
Need a simple solution for Easter. Fill your bowl with colorful easter eggs or layer a napkin then add marshmallow chicks.
Summer Soiree
Let summer come alive in your home by creating a bright display inside your wooden dough bowl!
Start by adding different things such as dried wheat stalks, which give off more of a rustic vibe when compared to traditional dried flowers.
Fall Dough Bowl
Use dough bowls as a way to create a cozy autumn atmosphere in your home.
Place dough bowls filled with potpourri, mini-pumpkins, gourds, artificial fall leaves, or other seasonal goodies in various spaces of your house to add a unique touch. Bowls can be set out on tables or counters while still looking great, and they work well as centerpieces alongside festive candles and delicious treats like apples, pears, and cinnamon rolls.
And when the season is over? Instead of decorating for the holidays, use 7 ways to style your dough bowls to display cherished items like family photos or small picture frames for year-round ambiance.
Shop the Look

​
Have you checked out my other social channels? Follow along so you don't miss out on any of my tips, recipes, or stories! Join me on my other social channels for more! Pinterest, Instagram, and Facebook.
Whether it's winter, spring, summer, or fall decor there are many easy ideas to create a fresh look using your own dough bowl.
All it takes is a bit of creativity and some seasonal elements like flowers, pinecones, shells, etc., plus some decorative items like candles or fairy lights to really make each season come alive in your home. 
I hope you enjoyed these simple ways to decorate your classic home decor piece throughout the year.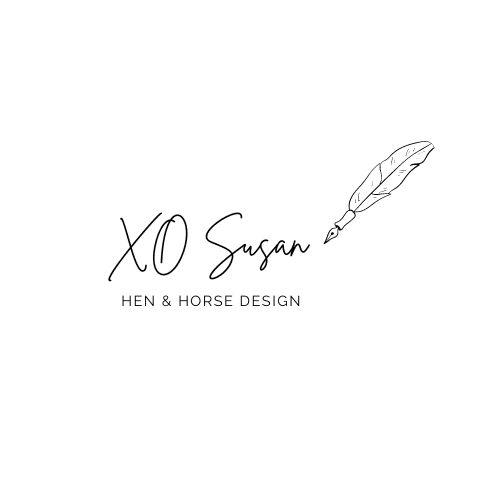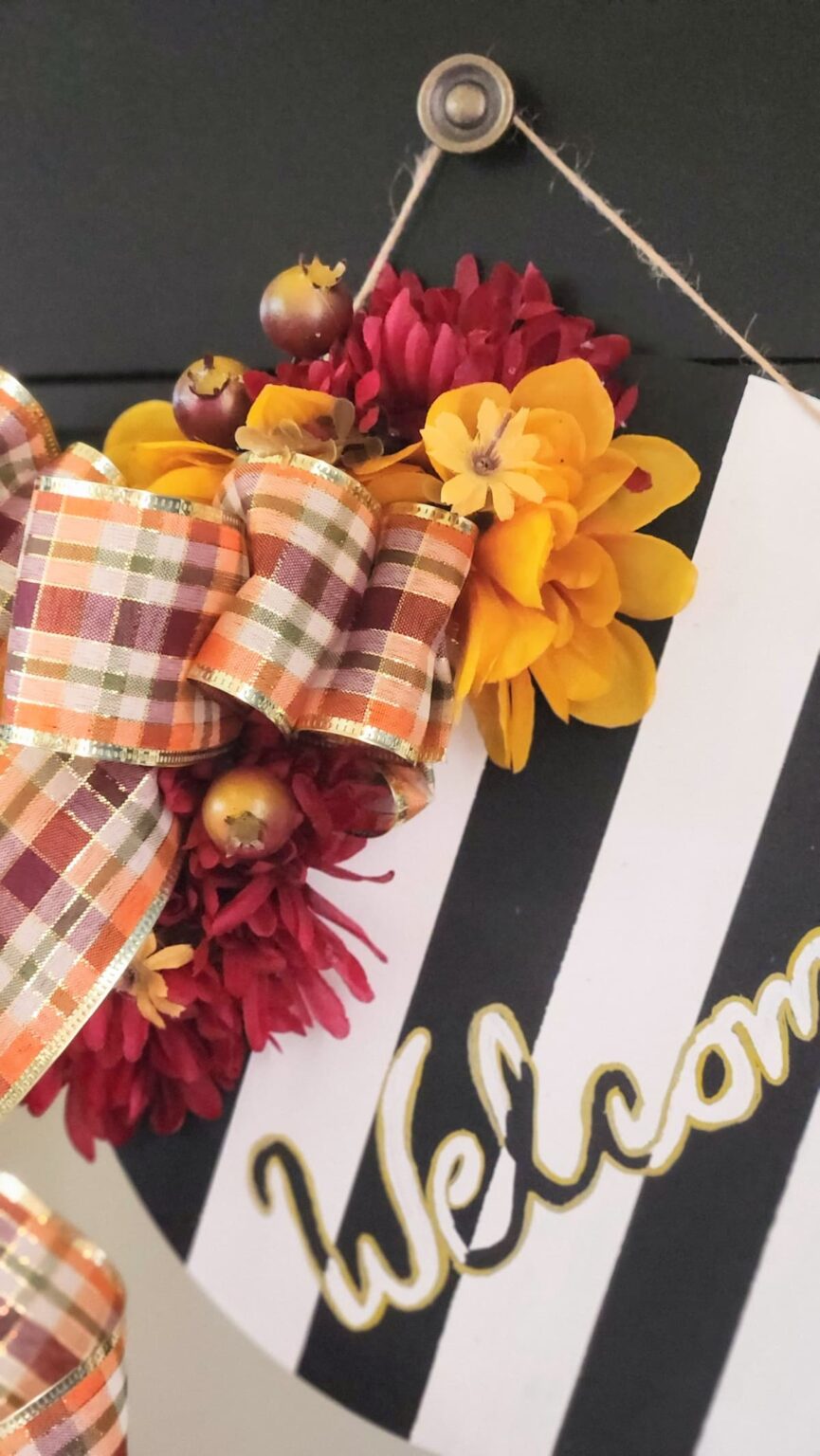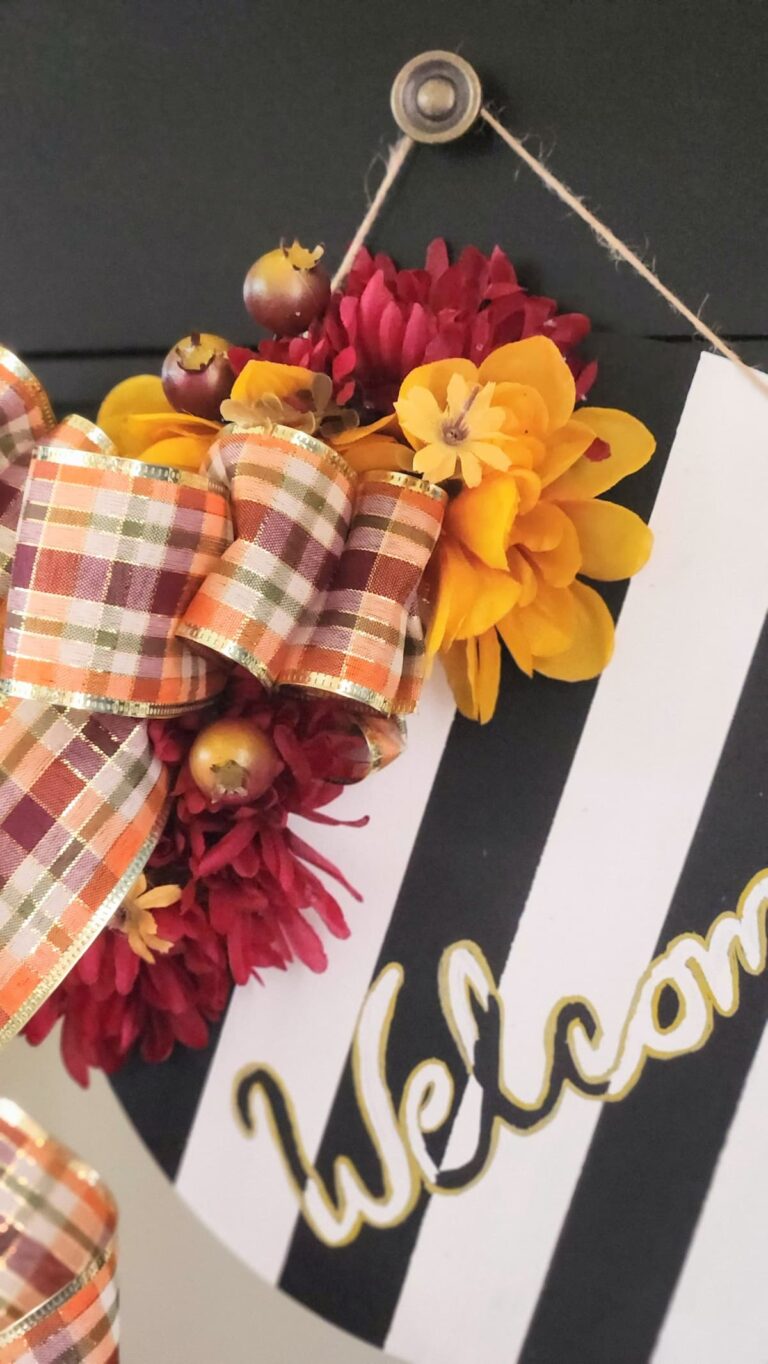 Hey there, crafty friend! Are you ready to dive headfirst into the wonderful world of DIY door hangers? Picture this: a cozy afternoon with your favorite tunes playing in the background, a table overflowing with colorful paints and craft supplies, and an empty wooden door hanger just waiting for your creative touch. It's like a mini canvas for your front door, and trust me, the possibilities are endless for a new pretty welcome sign.