My Festive Christmas Dinner Menu & Recipes
Get in the holiday spirit with my festive Christmas dinner menu! From appetizers to dessert, I've got you covered.
Every Christmas, I'm on a mission to make my family's dinner into something magical! My goal is always to find inspiration and ignite everyone's holiday spirit.
I've had an absolute blast exploring incredible recipes this year and I'm so excited to share the culinary magic with you!
Festive Dinner Ideas
'Tis the season for delicious evening feasts and cozy nights spent with family, friends and loved ones. If you're looking for some festive Christmas dinner ideas to wow your guests like me, then look no further! Whether it be a traditional roast, or something more adventurous – these scrumptious recipes will make dazzling centrepieces that are sure to delight. Continue reading my blog post for all the inspiration you need to create an unforgettable feast that your guests won't forget!
What Are Top 10 Christmas Dinners?
Christmas dinners will vary from household to household, yet many festive dishes remain popular when it's time to deck the halls and sing carols. From fruits and nuts, to succulent turkeys – festive feasts are perfect for trying out new festive flavors. When it comes to the top 10 dishes, there's everything from pigs in a blanket and eggnog-glazed ham, for something more traditional; to roasted chestnuts and seafood pies, for something a little different. However, you decide to fill your festive plate this Christmas, make sure that it is full of festive favorites!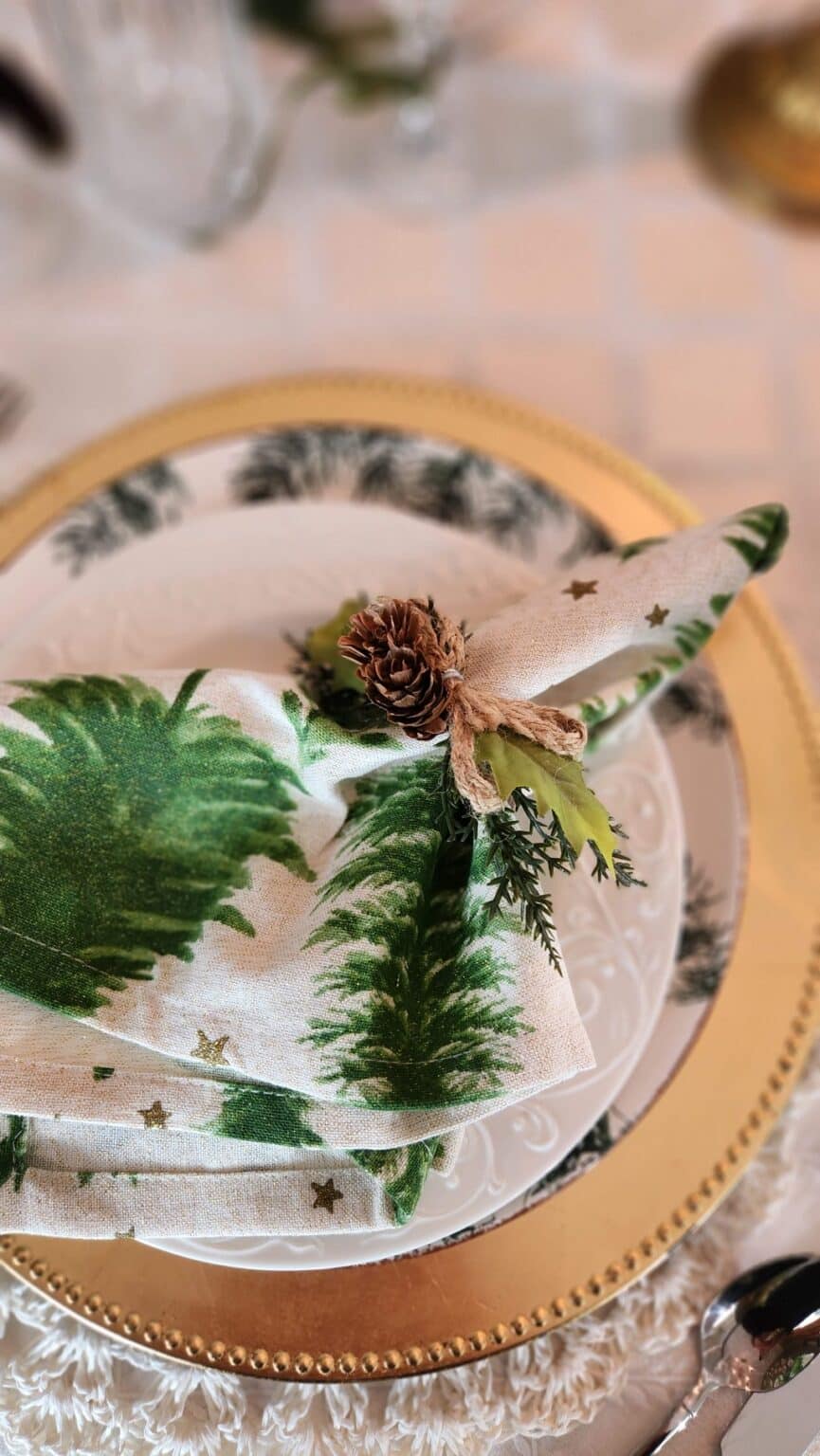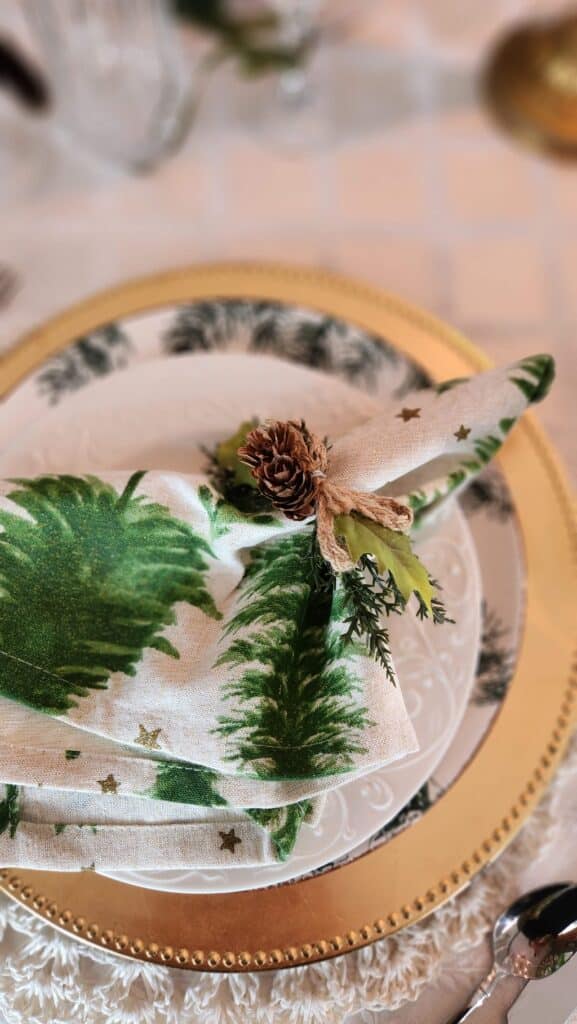 "This post may contain affiliate links which means I may earn a small commission. You may read my
disclosure policy here
".
Christmas is a festive time of year and being surrounded by family and friends while enjoying a festive meal creates memories that will last a lifetime. Researching the top 10 Christmas dinners, here is what I discovered, plus 2 more.
standing rib roast served with a creamy horseradish sauce
savory roasted turkey accompanied by homemade stuffing
venison pot roast with festive red cabbage
hearty beef bourguignon served with fresh baguette
classic pork loin roasted to perfection in carved applesauce
any pasta dish, lasagna included, with sauce and meatballs
succulent salmon fillets lightly wrapped in bacon and lettuce leaves
baked ham
bouillabaisse, a classic french stew
roast pork
leg of lamb with rosemary and garlic
braised marmalade duck with brussels sprouts
Each one of these festive dishes will delight your taste buds while creating wonderful memories this holiday season!
Enjoying this Post? Sign up here for my Newsletter!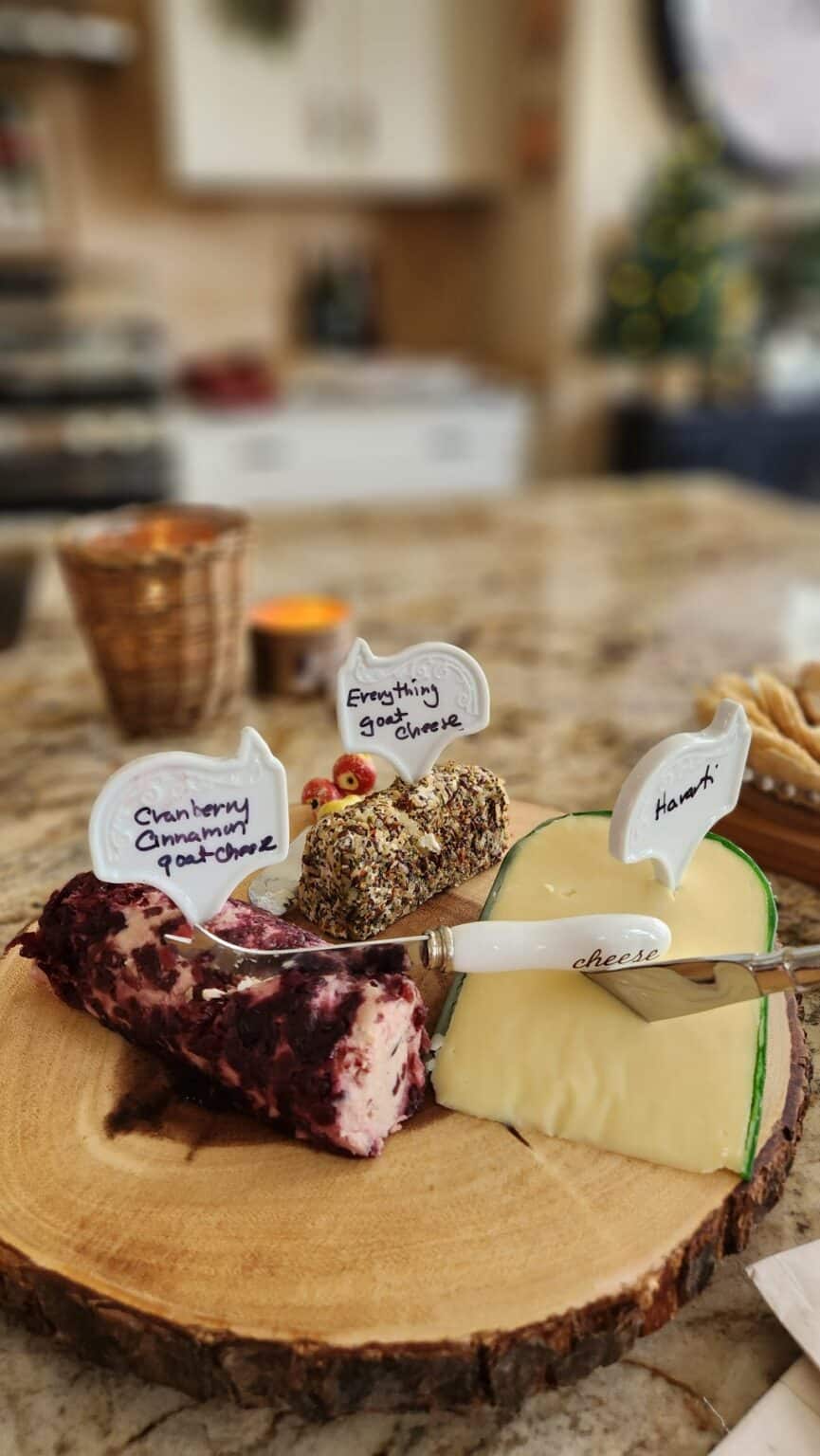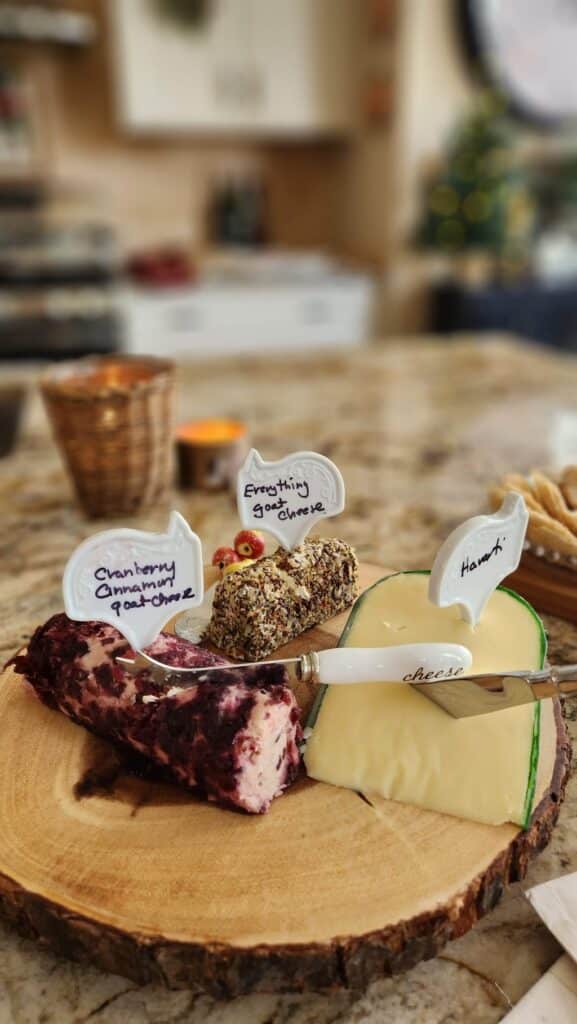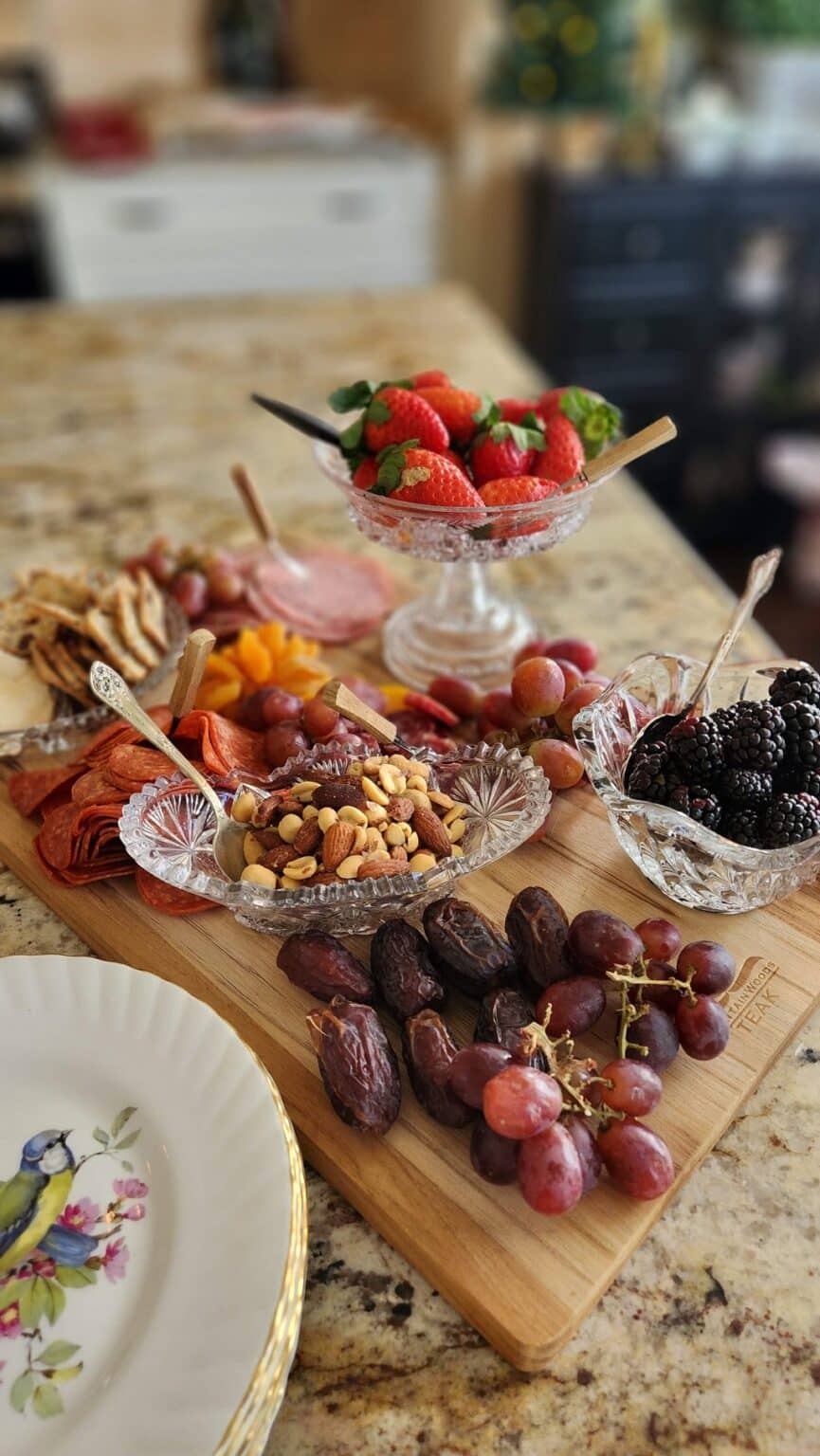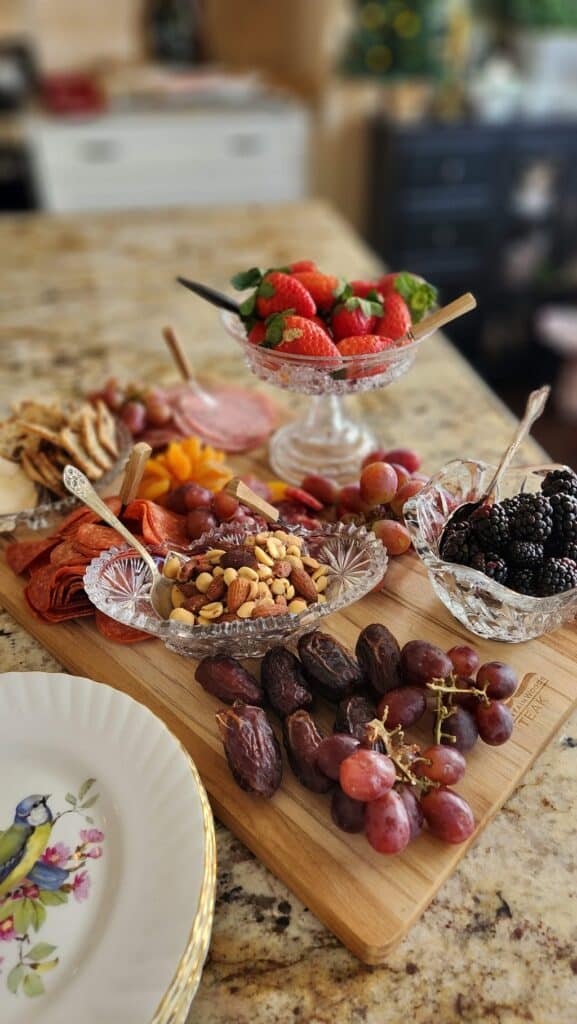 What Can You Cook In Advance for Christmas Dinner?
One great way to make your special holiday dinner more enjoyable is to do some advance prep work. Many festive dishes for Christmas dinner can be cooked in advance and stored in the refrigerator or freezer until the big day. This includes side dishes like mashed potatoes, macaroni and cheese, cranberry sauce, stuffing, and green bean casserole.
Main courses such as roast beef and baked ham are also great candidates for pre-cooking. Not only will having a cooked dish ready-to-go take time off of your holiday to-do list, but it'll also make your home smell of festive holiday foods all the more tantalizing!
What We Are Having For Christmas Dinner
When I found Nagi over at Recipetineats blog, I knew I had struck Christmas gold!
I made three of her recipes recommended for our festive dinner, never having made them before! The reason I chose them was that they were recommended to make the day before.
The Christmas baked salmon was outstanding and easily prepped the day before the holiday. What a grand presentation and combination of flavors.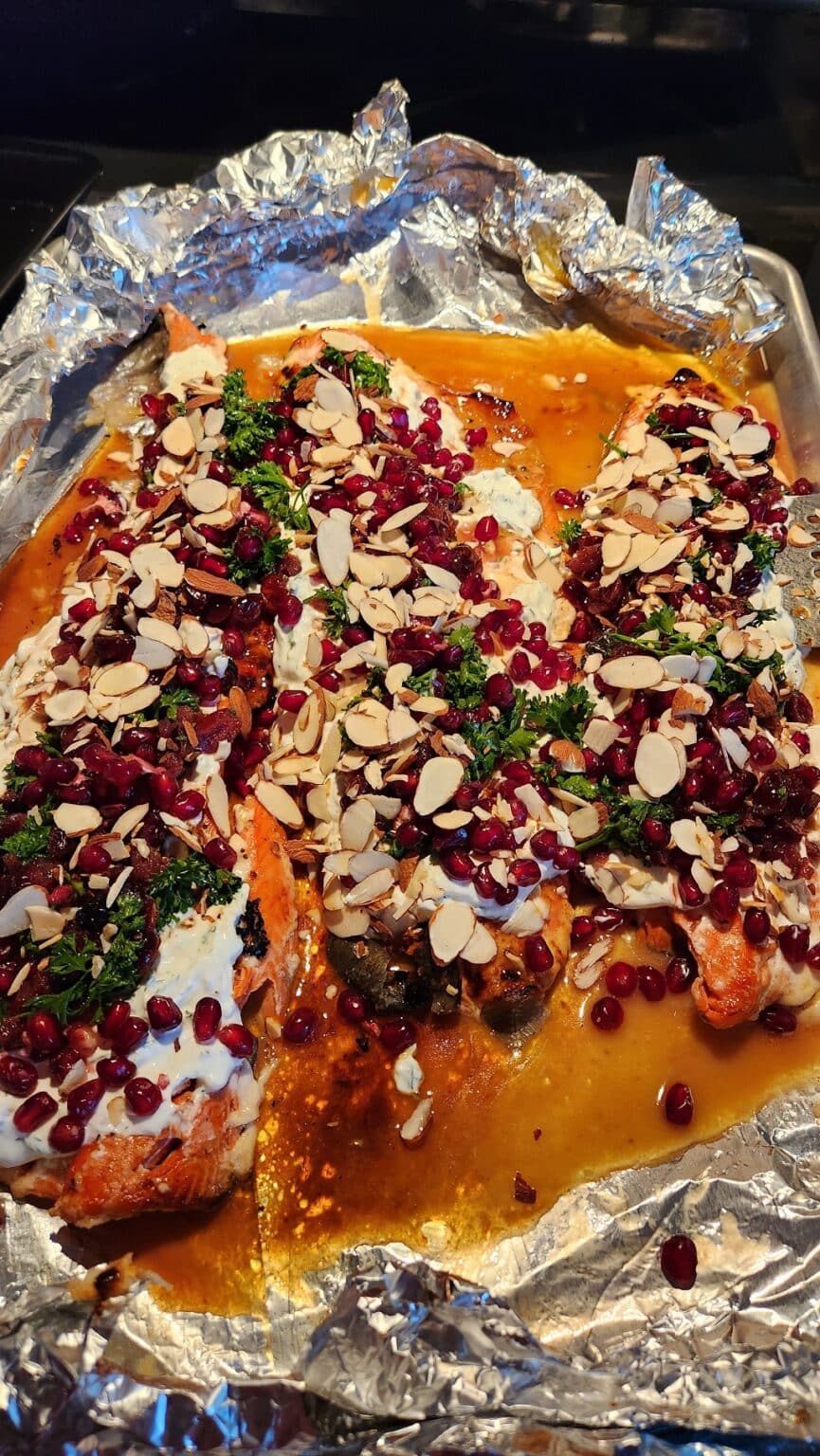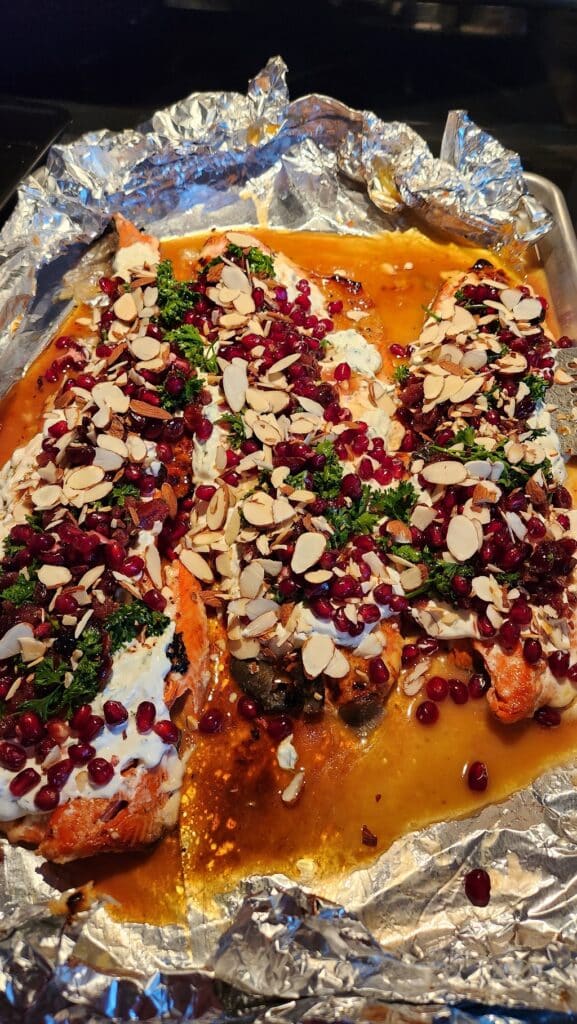 Having never made Potatoes au gratin I thought I would give this recipe a try. It went perfectly with the salmon dish.
Serving multiple vegetables is always a must in our home. Not only were the carrots perfectly sweetened, but the colorful addition of this dish also went beautifully on the table.
We ended our meal with two of my most favored desserts, along with pies, cookies, and peppermint candy.
It wouldn't be Christmas without one of these on our table.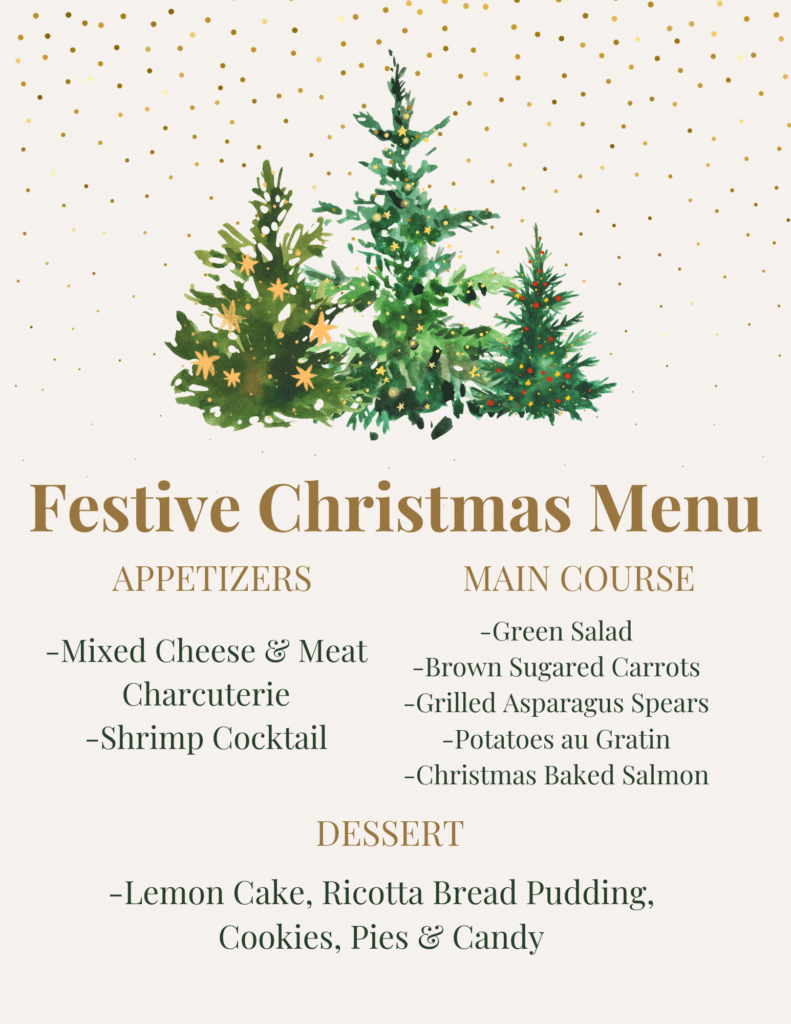 Have you checked out my other social channels? Follow along so you don't miss out on any of my tips, recipes, or stories! Join me on my other social channels for more! Pinterest, Instagram, and Facebook.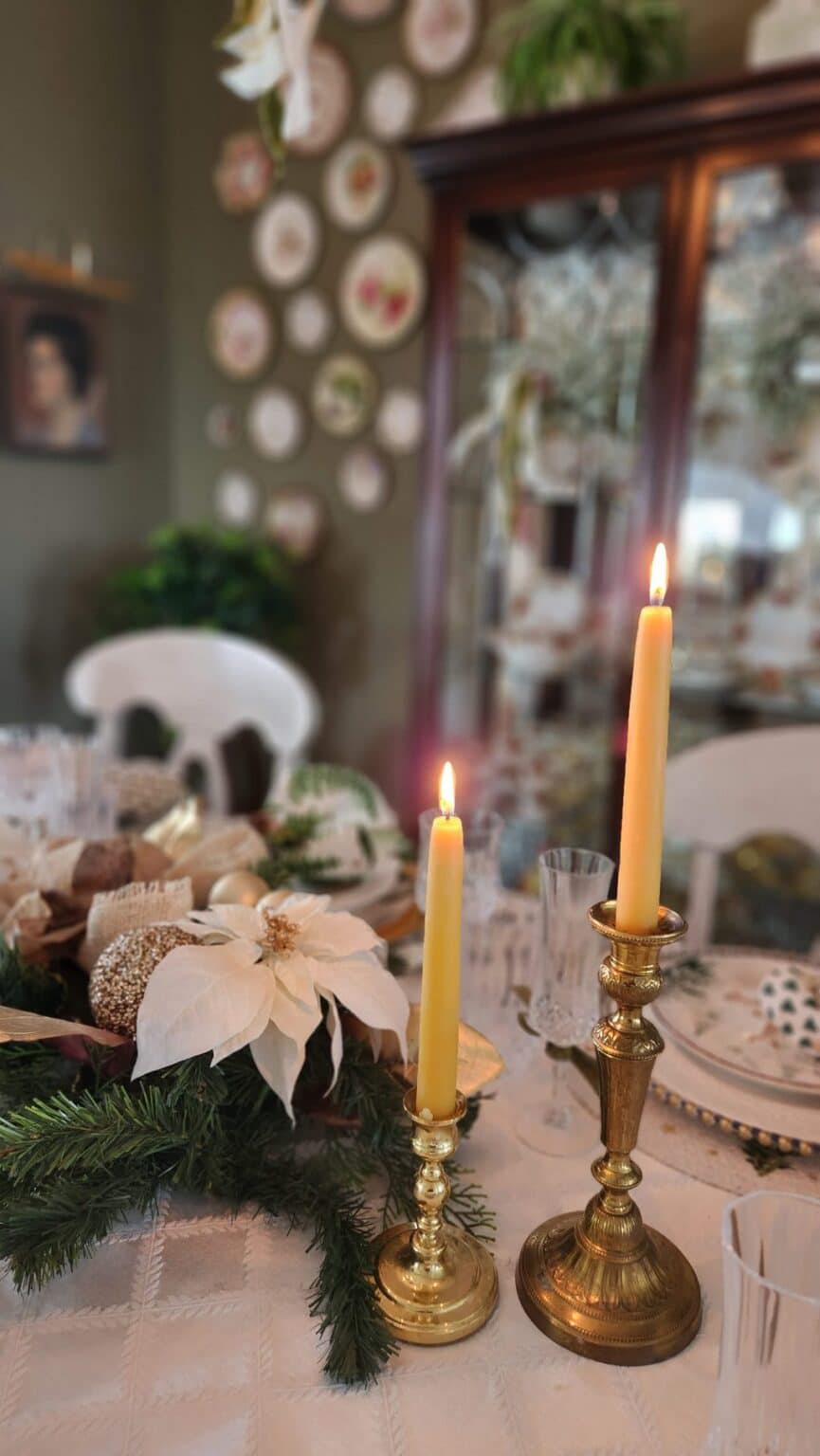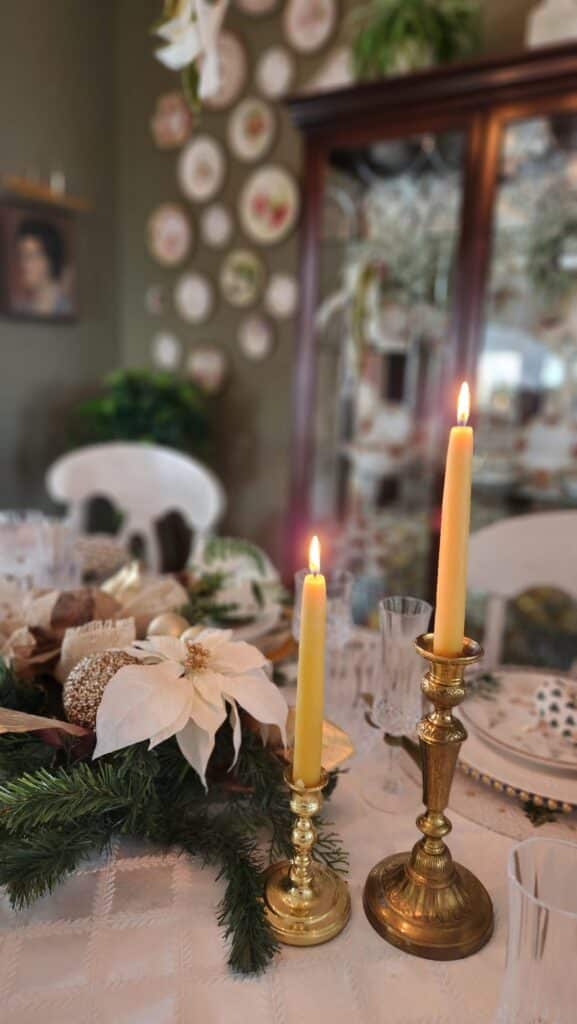 How Can I Host Christmas Dinner and Be Relaxed?
Hosting Christmas dinner doesn't have to be daunting, in fact, you can host a festive dinner with ease. The trick is to plan ahead, be organized, and delegate tasks to family members if they're willing. Delegating tasks will help to free up some of your energy so that you can actually relax and enjoy the festive evening with family and friends! Additionally, don't forget: it's ok not to make everything perfect – it adds up to the festive spirit.
Most of my dinner was pre-prepped the day before with very little effort on Christmas day. It was so relaxing.
And that's it! With this menu and these tips, you're well on your way to hosting a stress-free Christmas dinner. Do you have any tried and true methods for making the holiday season run smoothly? Share them with us in the comments below!
Pin It To Remember It: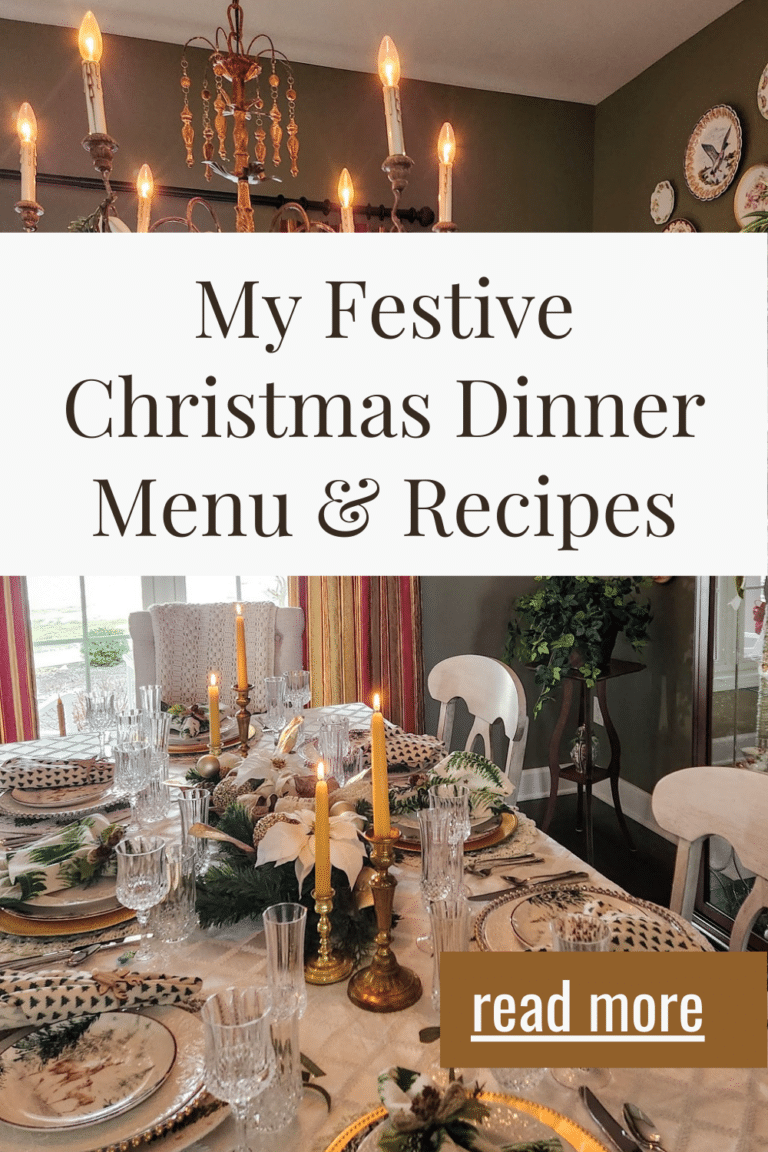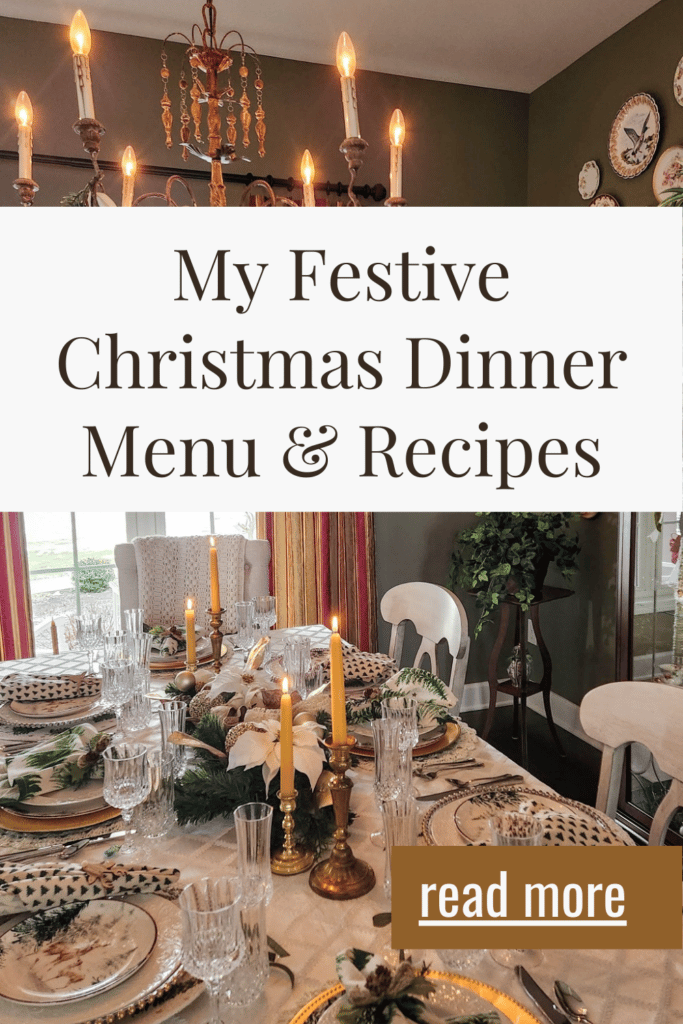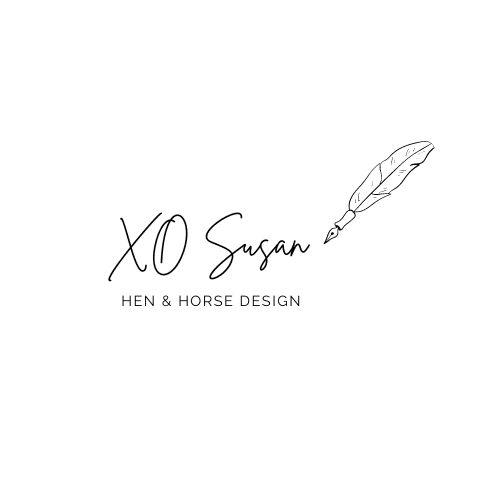 All Post
DIY
Entertaining
Garden
Home Decor
Recipes
Seasonal
Weekly News

Back
Breakfast
Salads
Side Dishes
Appetizers
Main Dishes
Beverages
Desserts
Soups

Back
Breakfast Room
Living Room
Kitchen
Dining Room
Main Bedroom
Guest Room
Porch

Back
Tablescapes
Centerpieces

Back
Christmas
Spring
Summer
Fall
Thanksgiving
Patriotic
Easter
Valentine's Day

Back
Organizing
Easy Crafts
Home Improvement
End of Content.