Pumpkin Swirl Cheesecake Recipe
Let's get this right out in the open! I'm no professional baker, but this Thanksgiving Pumpkin Swirl Cheesecake recipe makes me think that I am!
They say beauty lies in the beholder. Things don't have to look perfect to be perfect is what I say! While my pumpkin cheesecake may not be perfect in beauty, it's totally perfection in taste!
Once your family tastes this Pumpkin Swirl Cheesecake they will be asking for you to make it over and over again!
What's not to love about this cheesecake? It has eggs, sour cream, cream cheese, and brandy!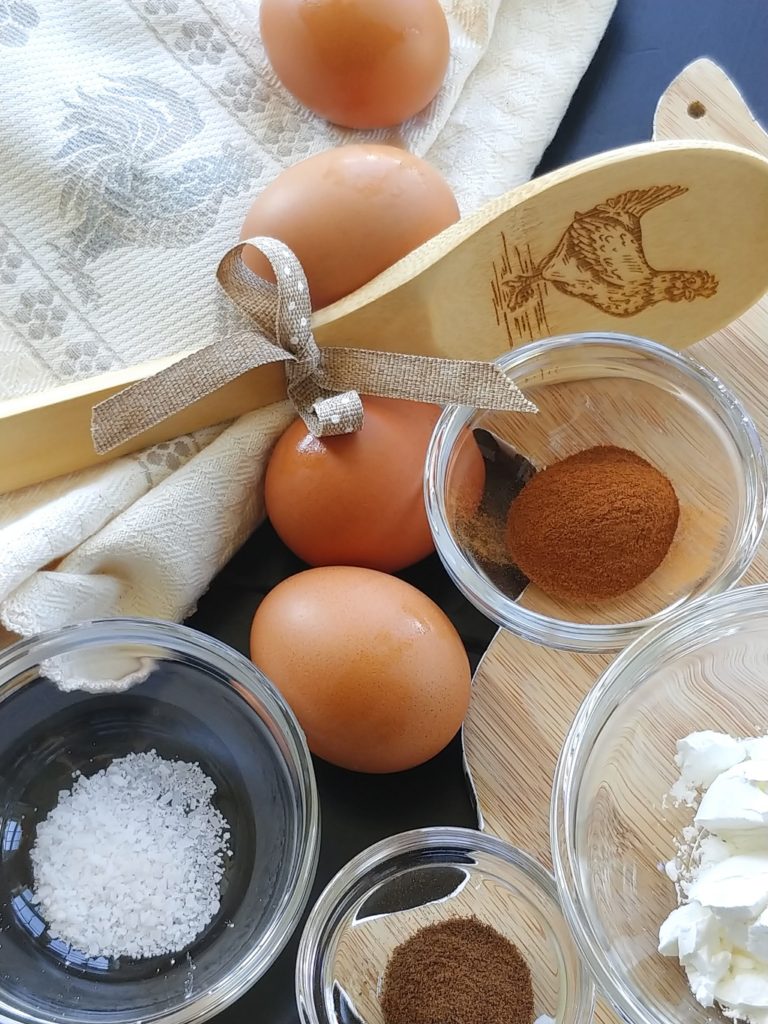 ""As an Amazon Influencer, I earn from qualifying purchases. This post may contain affiliate links which means I may earn a small commission. You may read my
disclosure policy here
".
Pumpkin Swirl Cheesecake Memories
After I first started making this recipe, I knew I had a keeper and would be making this every year for Thanksgiving. Don't get me wrong. I would have this every week if my waistline would allow it.
Having this tasty dessert for the holidays will have to suffice for now. Holidays for me are all associated with food and food memories! Are you the same? The delicious cookies, cakes, and pies all bring back fond memories of the past. I can still recall holiday dinners with 40 of our family attending! Holidays were such great times in our home!
How to Make A Pumpkin Swirl Cheesecake
Let's get started on creating a new memory for you and for your family!
First, to begin, I start my Pumpkin Swirl Cheesecake Recipe by measuring out all of my ingredients. When all the ingredients are measured ahead of time it helps tremendously in making things easier in the kitchen.
Then, once I had everything ready, I started by blending my cinnamon graham crackers in my blender until fine crumbs form.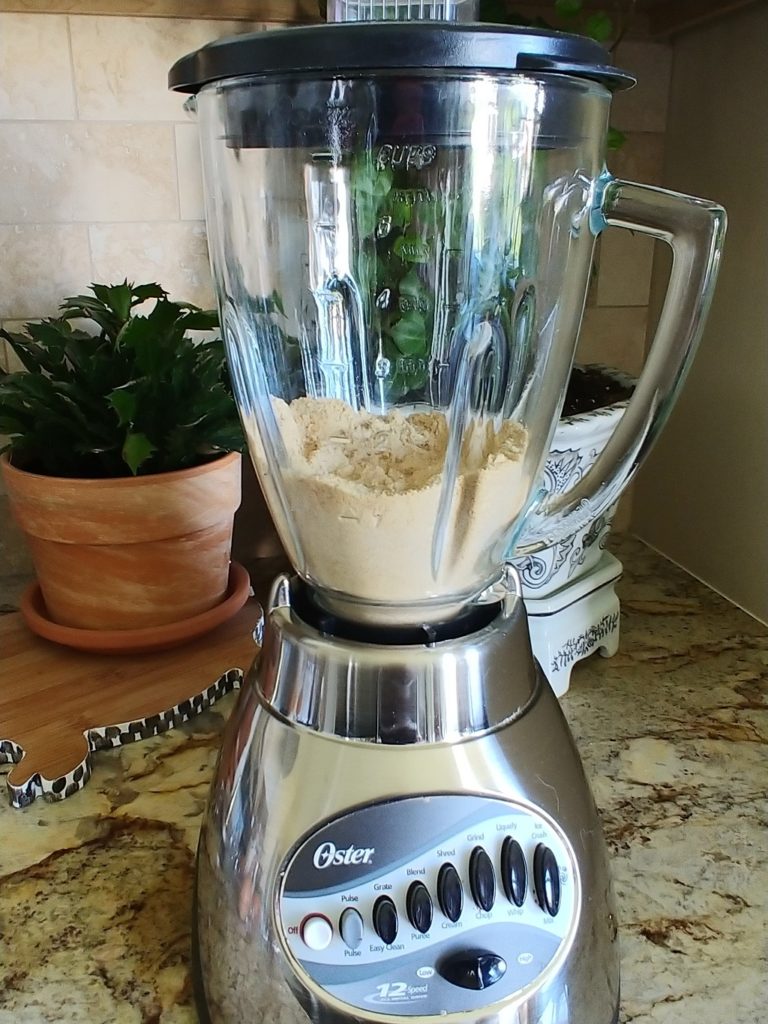 After that step, I stirred in my butter until moistened. Then with your hand, press the mixture onto the bottom of the pan. I try to make the outer edges a tiny bit higher.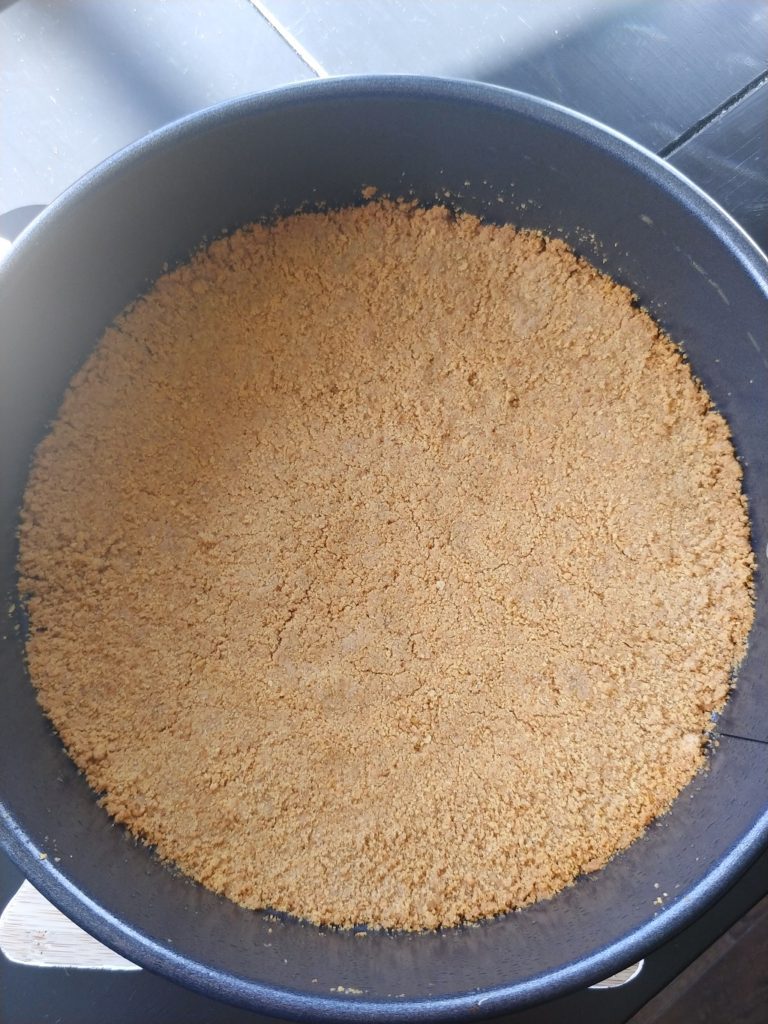 This Pumpkin Swirl Cheesecake isn't very hard to make at all. It's just a matter of doing each step, one at a time.
Once the graham cracker crumb crust has been pressed into the springform pan, it's time to bake the crust at 325 degrees for 10 minutes. Cool completely on a wire rack when done.
Combine the Cream Cheese Mixture
Up next, while the crust is baking, it's time to combine the cream cheese mixture.
The next step is to beat the cream cheese until smooth, then slowly beat in the sugar. At low speed, it's time to beat in the brandy, vanilla, and eggs just until blended. Be sure to scrape your bowl often with a spatula.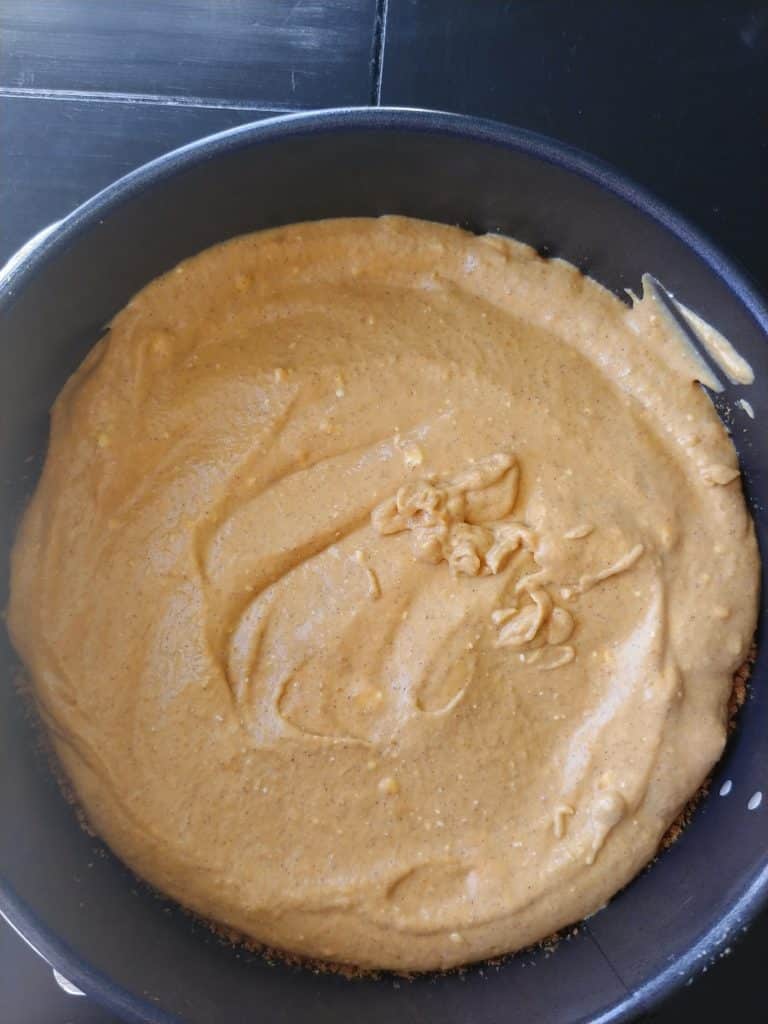 In another medium bowl, mix the pumpkin, cornstarch, cinnamon, allspice, and salt. Stir in half of the cream cheese mixture into the pumpkin mixture until blended.
Now it's time to add the sour cream to the remaining cream cheese mixture.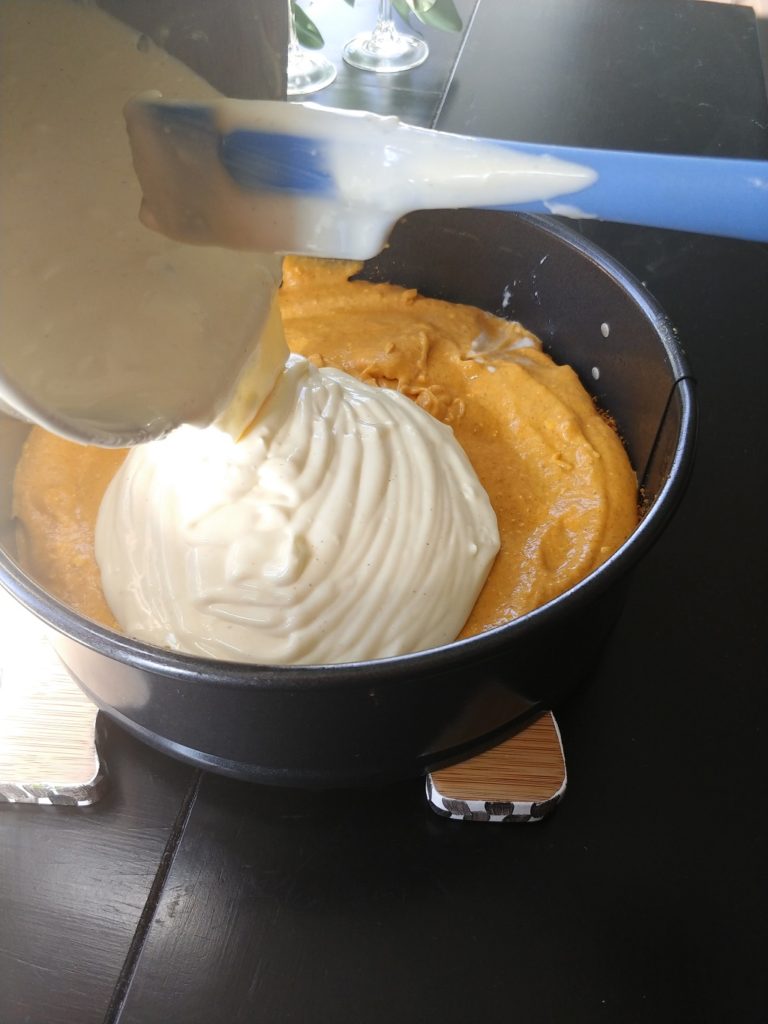 Reserve 1/2 cup of the pumpkin mixture.
Pour the remaining pumpkin mixture onto the graham cracker crust. Carefully pour the cream cheese mixture on top of the layer of pumpkin.
Spoon dollops of the reserved pumpkin mixture onto the cream cheese layer.
With a knife, cut and twist thru to create the swirls.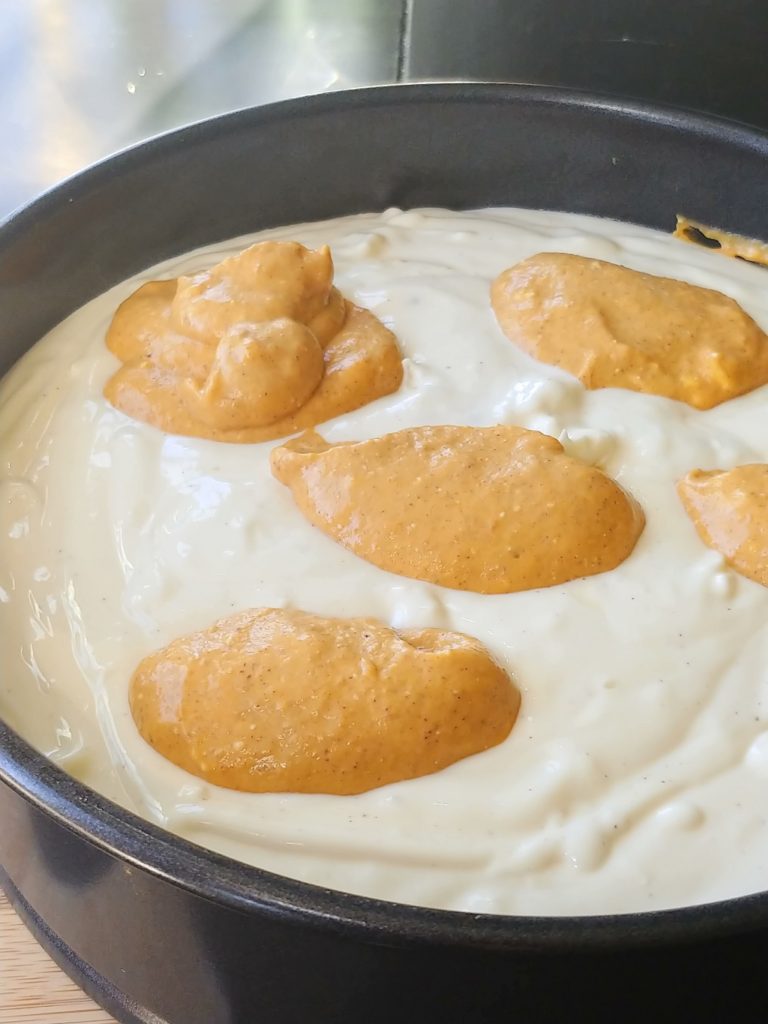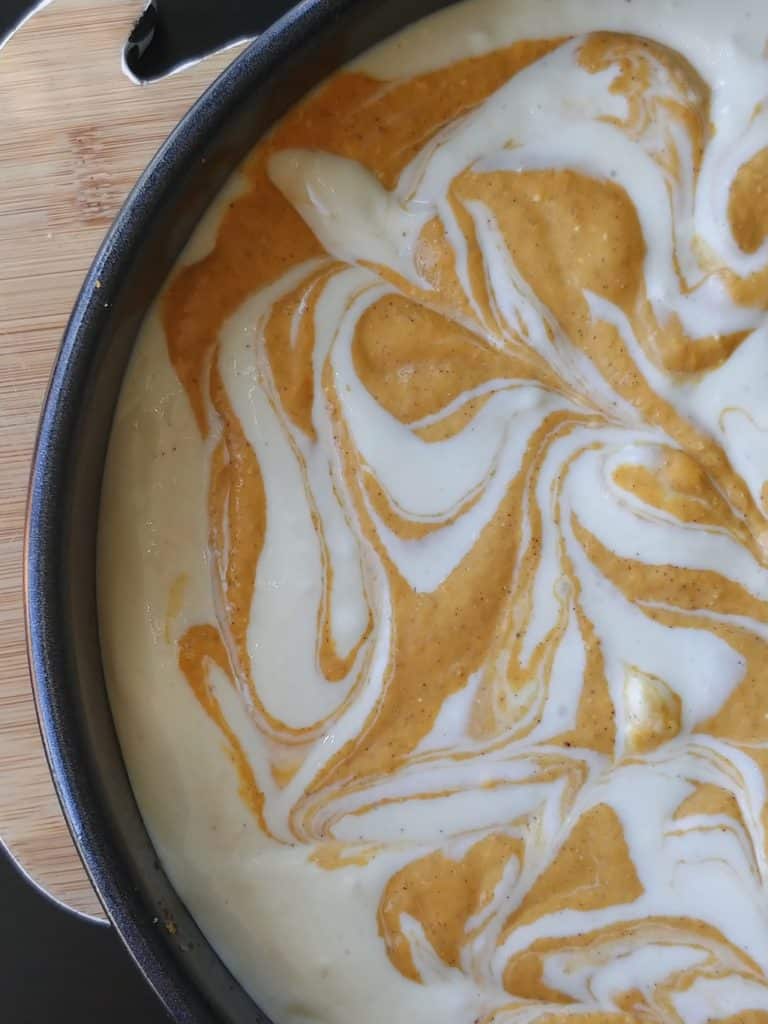 Bake for 1 hour
When done baking, turn off the oven, then let the cheesecake set in the oven for 1 hour.
You can cut around the edges to prevent cracking, although this is where mine still cracks. I'm no professional for sure! ( for me, the joy is in the doing, not getting it perfect – how's that for inspiration)
Cool completely, then cover and refrigerate for at least 6 hours or overnight.
Remove the springform sides to serve!
My Favorite Baking Utensils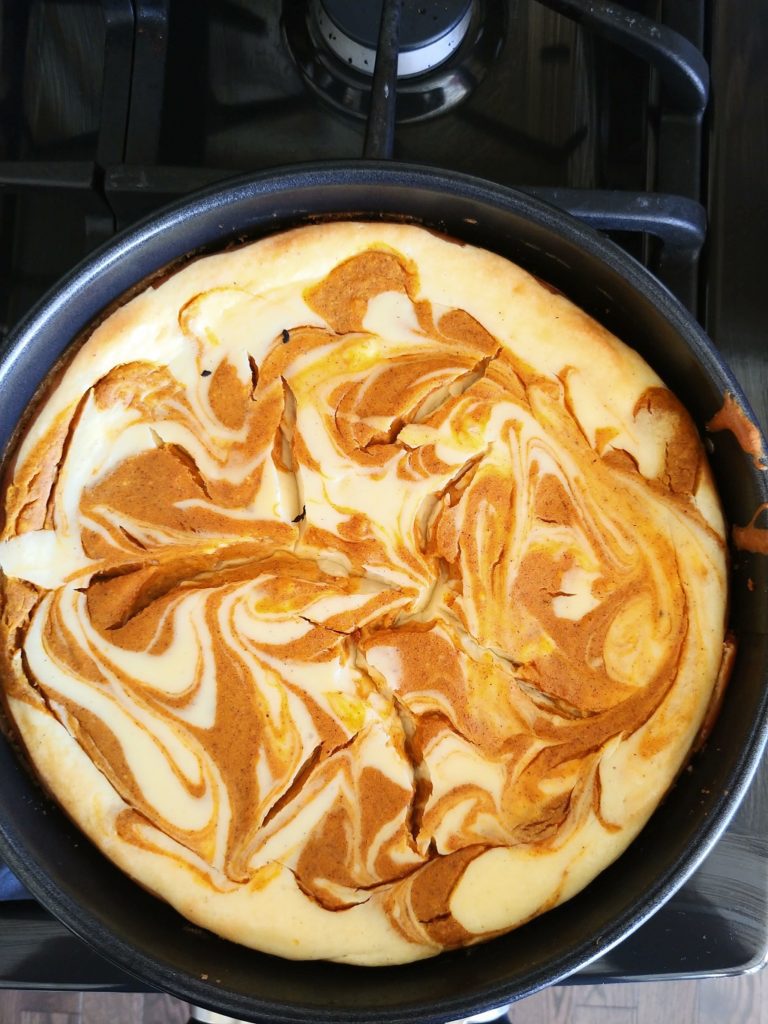 Pumpkin Swirl Cheesecake Recipe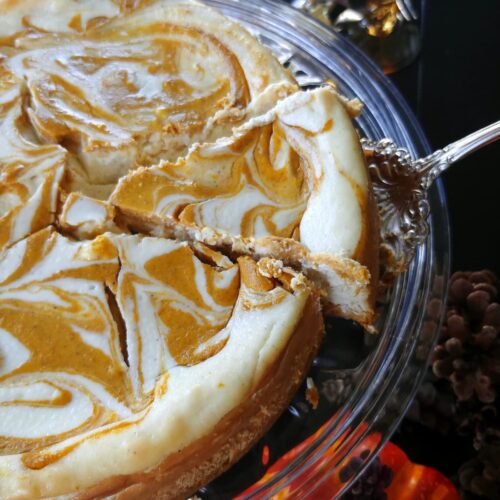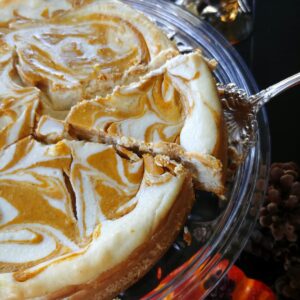 Pumpkin Swirl Cheesecake Recipe
This delicious Pumpkin Swirl Cheesecake Recipe will have your family asking for more every Thanksgiving Dinner
Ingredients
8

Cinnamon Graham Crackers

Fine Crumbs

2

tbsp

Margarine or Butter

3

packages

Cream Cheese

Softened

1

cup

Sugar

1/3

cup

Brandy

2

tsp

Vanilla Extract

4

large

Eggs

1

can

Solid-pack Pumpkin

Not pumpkin pie mix

2

tbsp

Cornstarch

1 1/4

tsp

Cinnamon

1/2

tsp

Ground Allspice

1/2

tsp

Salt

1

container

Sour Cream

(8 oz.)
Instructions
In food processor with knife blade attached or in a blender a medium speed, gramham crackers until fine crurmbs are formed.

Preheat over to 325 degrees.

In Springform pan, with fork, stire graham cfracker crumbs and melted margarine or butter until moist. With hand, press into springform pan. Bake for 10 minutes. Cool on wire rack.

In large bowl, mix on medium speed, cream cheese until smooth, add sugar slowly. Beat in brandy, vanilla extract, and eggs until well blended.

In seperate bowl, mix pumpkin, cornsarch, cinnamon, allspece and salt. Stir half of cream cheese misture into pumpkin misture until blended. Stir sour cream into remaining cream cheese mixture.

Reserve 1/2 cup of pumpkin mixture. Pour remaining pumpkin misture onto graham cracker crust. Carefully pour cream cheese mixture on top of pumpkin layer. Spoon dollops of reserved pumpkin misture onto cream cheese layer. With knife, cut and twist through the cream cheese layer to obtain the swirl effect.

Bake cheesecake for 1 hour. Turn off oven and let sit in oven 1 hour longer. Remove cheesecake from oven. With a small knife, loosesn cheesecake from side of pan to prevent ccracking . Cool completely. Cover and refrigerate cheesecake at tleast 6 hourse or overnight before serving.
Notes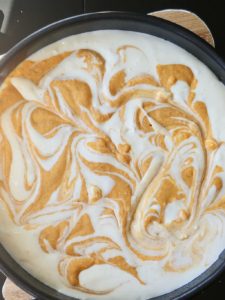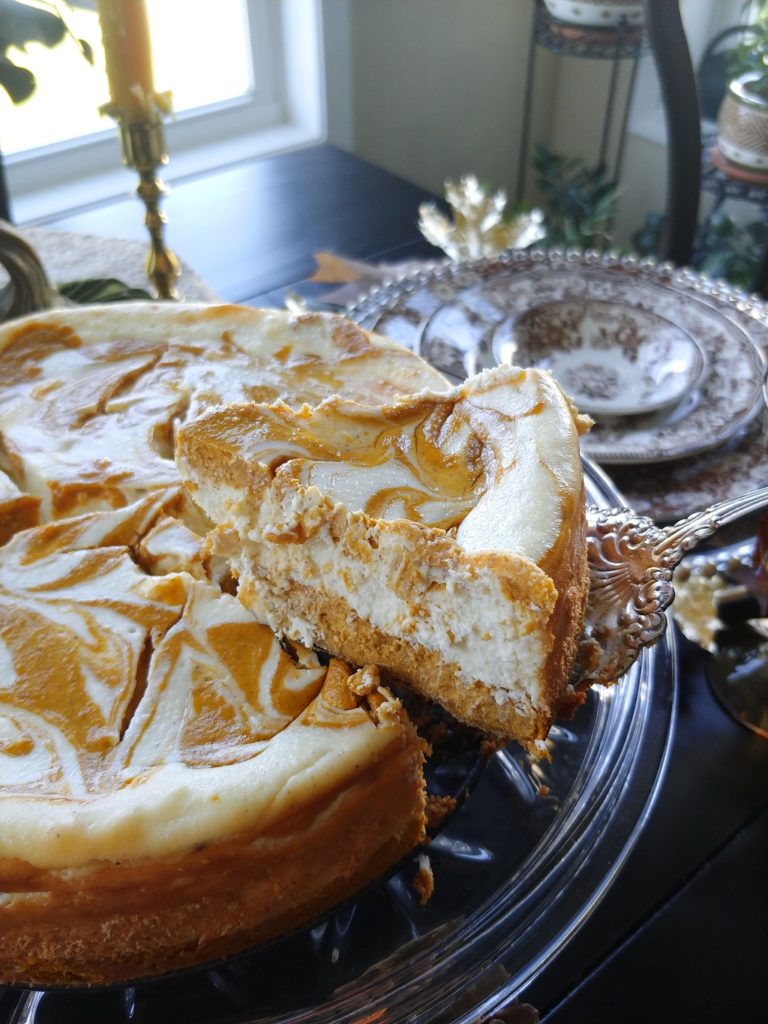 Have you checked out my other social channels? Follow along so you don't miss out on any of my tips, recipes, or stories! Join me on my other social channels for more! Pinterest, Instagram, and Facebook.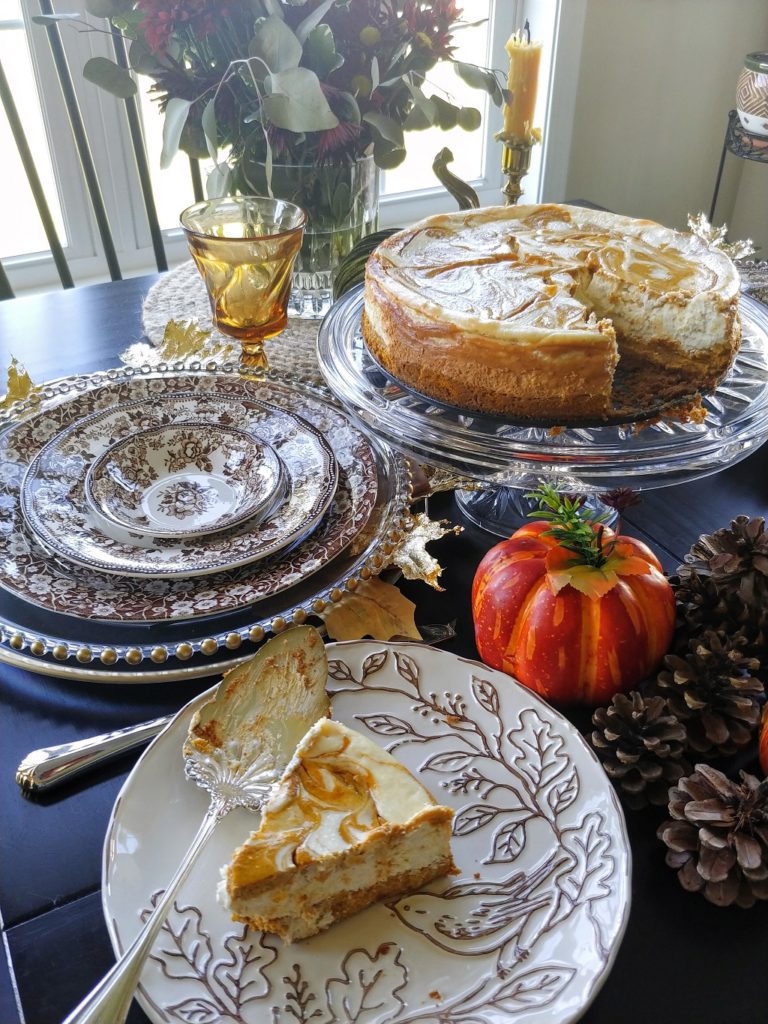 I hope you enjoyed my Pumpkin Swirl Cheesecake Recipe and are getting inspired for your next baking day!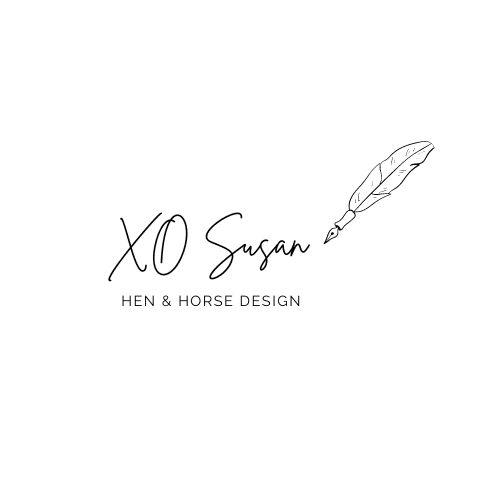 If you enjoyed this post, you may enjoy this side dish as well!
Here is a quick dinner option for during the week!
I made this one last week!
Looking for some fall tablescape ideas! Click Here!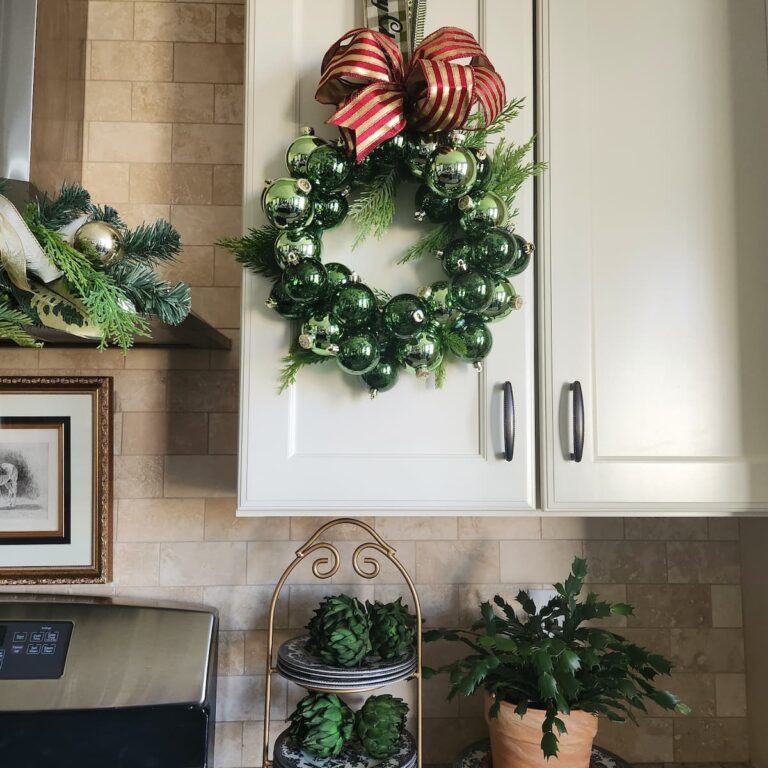 Come on in!  I've been waiting for you. Welcome to my cozy corner of holiday cheer. Today, I'm spilling the secrets of creating the perfect DIY Christmas wreath with ornaments. Do you like cocoa? Oh, that's great, I'll make you a cup while we have a few laughs and start crafting together – because this wreath-making adventure is as easy as it gets. Let's add a sprinkle of festive magic to our front door, and make some fun memories as we go