"Dill"icious Spinach Dip
Planning for the holidays and what I'll be serving my company is half the fun of actually having Thanksgiving or Christmas at my home. Planning is the keyword here! Once planned, everything seems to be so much more enjoyable! I'm sharing with you today my favorite Dill-icious Spinach Dip Mix by Mad Dash Mixes! 
Mad Dash Dip Mixes takes all the work out of entertaining for you! Let me show you how!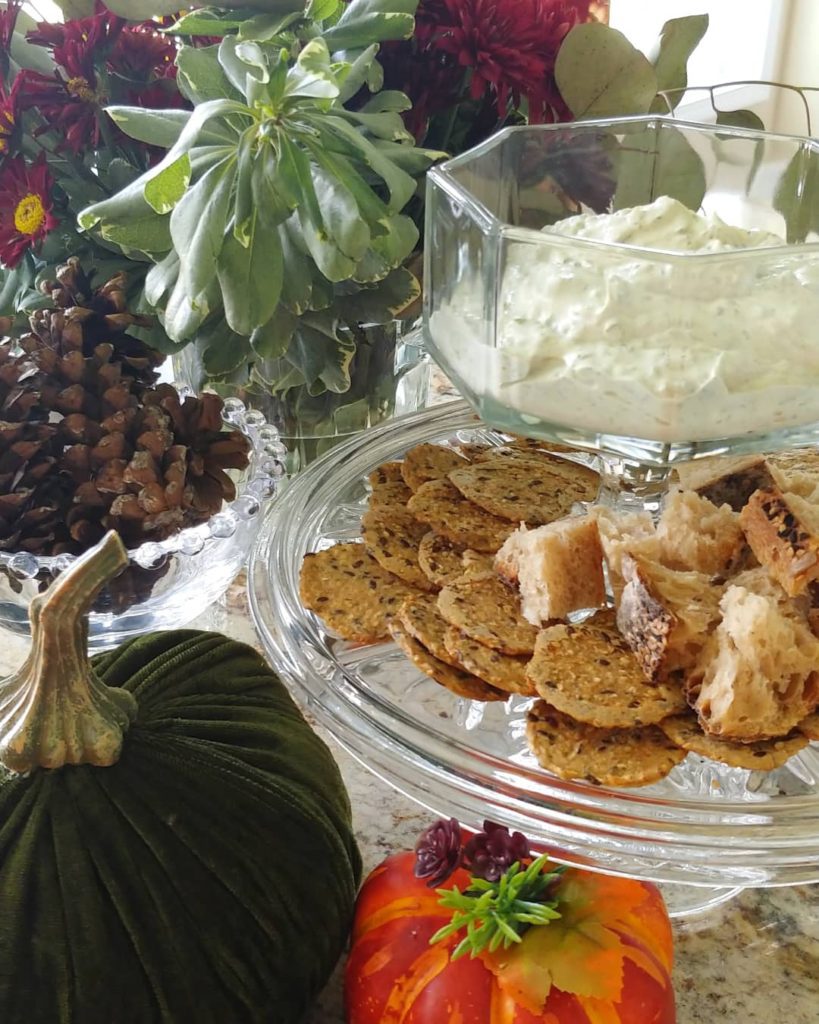 "This post may contain affiliate links which means I may earn a small commission. You may read my
disclosure policy here
".
Step One – Decide What Type of Serving Dish
When planning for a party one thing I love to do is set a pretty display for the food I'll be serving my guests. Pretty much every time I entertain you'll find one if not several of these are used.  I love how height adds beauty to your table or buffet.
Prior to my guests arriving, I pull out each serving dish that I'll be using for each appetizer, charcuterie, or dip mix. Then I place the serving spoon or utensil on top of the dish. This way when guests are arriving I'm not rummaging thru my silverware drawer looking for a serving utensil. I cannot tell you how many times this has helped me when guests are ready to eat! 
For this 'Dill'icious Spinach Dip I thought I would place it under my vintage glass cloche! Doesn't that look so lovely!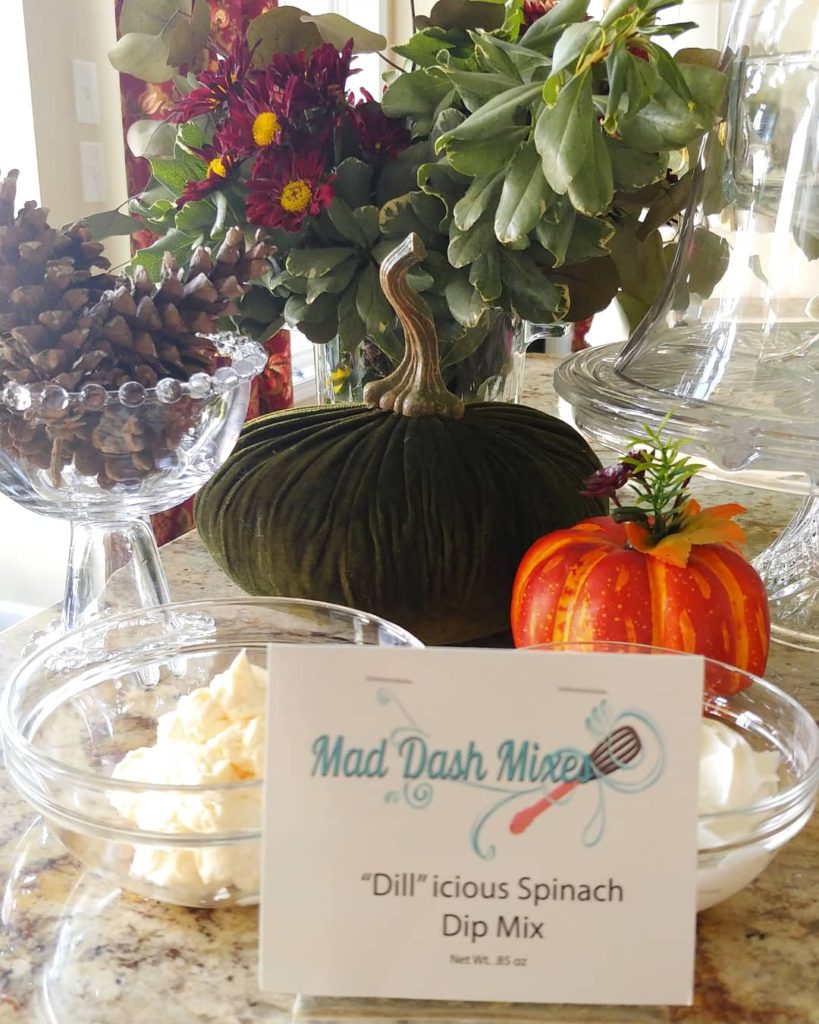 Ten Minutes to Prep
Ten minutes is all you need. Add 8 oz of mayonnaise to 8 oz of sour cream, then blend in the Dip Mix. I've used my favorite mixing bowl set. 
That is it! 
Mad Dash Mixes has taken all the guesswork out of mixing for you.
That is perfect in my book!
Mad Dash Mixes has generously offered a 15% Discount Sitewide for my readers with the code HENANDHORSE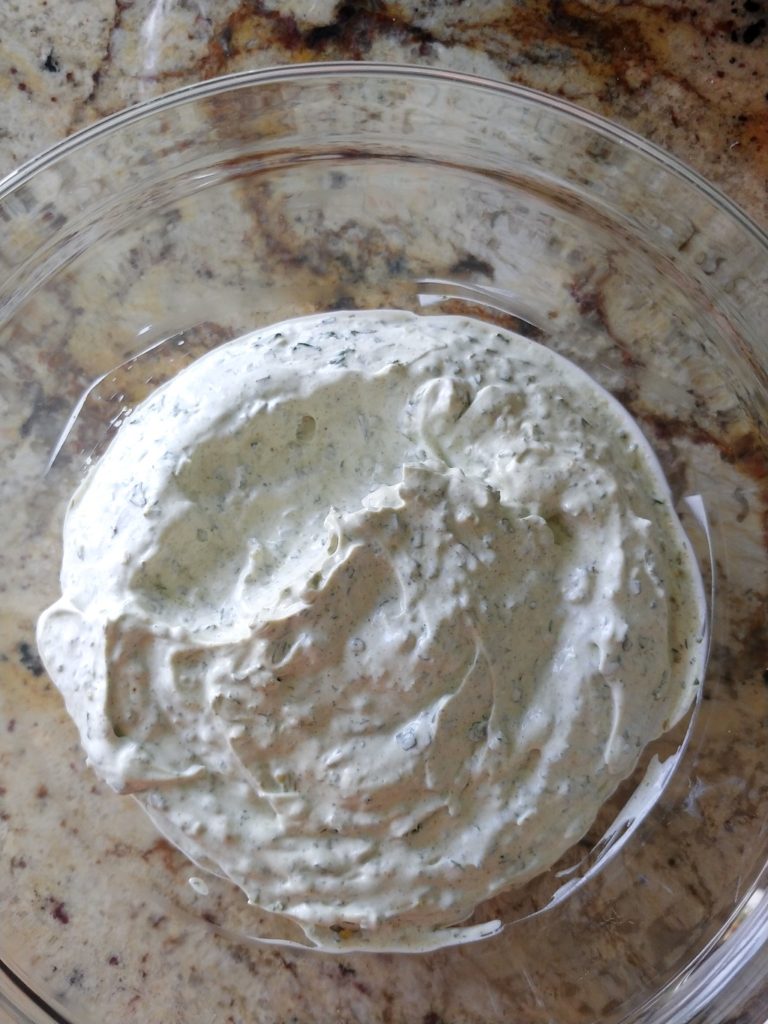 Once your Dip Mix is prepped, cover and keep in the refrigerator until you are ready to serve.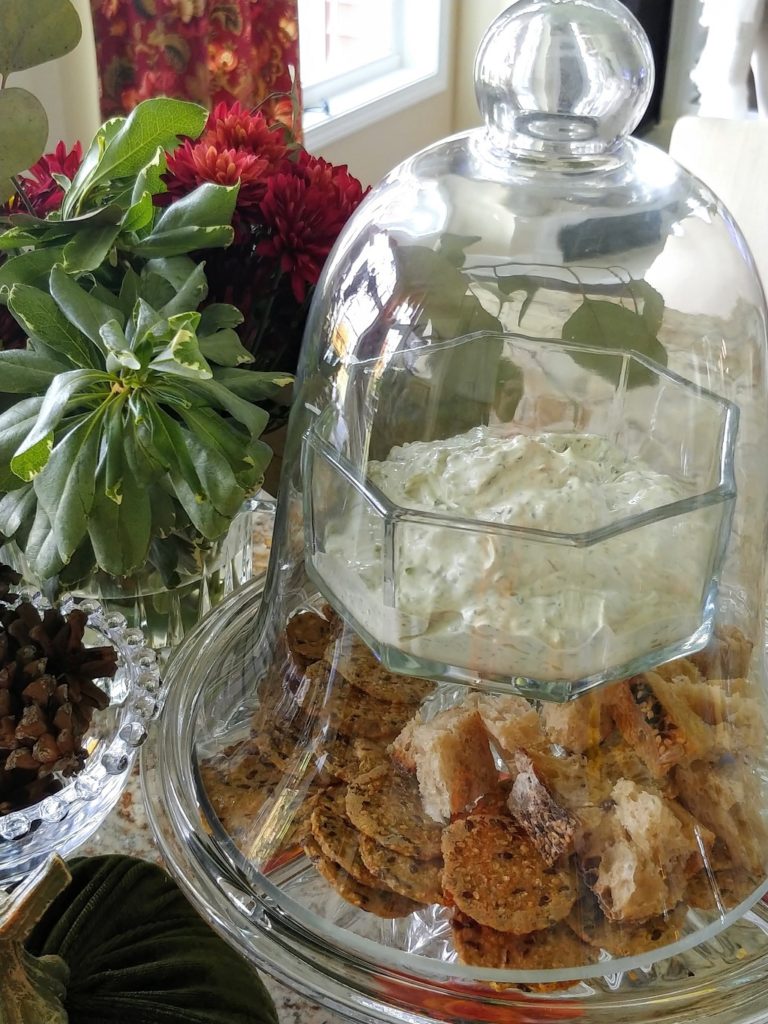 Serving Ideas
To serve my Dip Mix, I added a gluten-free cracker option for my gluten-free guests. In addition, I also added a  seeded sourdough bread cube option for ease of dipping and eating. 
(For those with gluten intolerance, gluten-free crackers are best to serve in a separate dish for cross-contamination. For my purpose today, I've opted to show you both together)
Once my planning and appetizers are done, you can relax and enjoy the time with your family and guests!
Isn't that what the holidays are all about!
Relax.
Enjoy.
Eat and be Merry!
XO Susan
Shopping Links for My Favorite Kitchen Items

If you enjoyed this post, you may enjoy these as well!
Affiliate links are used in this post, which means, I get paid a small commission but it won't cost you a penny more!