Rambling from the Roost – The Latest – Week 3
This week's rambling from the roost includes a trip to Maine, visits to vintage shops, and eating delicious lobster rolls. Plus more!
Hey there, friends! It's been another busy week around here, and we've got some great things to share with you. From our round-up of our trip to Maine to a new recipe, mud room makeover, gardening, and dollar tree pumpkin DIY, we've got something for everyone this week. So settle in and enjoy the latest from Rambling from the Roost!
If you missed last week's round-up, you can get caught up here!
This week on the blog, we're starting things off with a bang with why traveling to Maine was so much fun and is such a great destination!
Why Everyone Should Travel to Maine
Each year my husband and I attend the IIABO Conference for basketball officials, each time in a different location. It's great fun seeing everyone year to year and the places we've gotten to visit are awesome! Maine was no exception! Can you say 'lobster roll'? So delicous!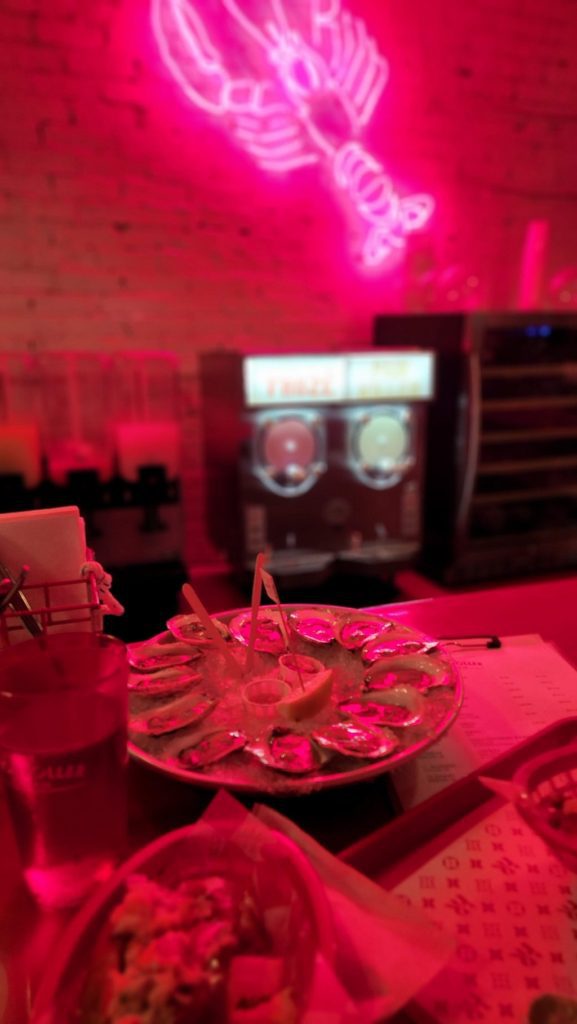 ""As an Amazon Influencer, I earn from qualifying purchases. This post may contain affiliate links which means I may earn a small commission. You may read my
disclosure policy here
".
One of our first stops when visiting Maine is to find the best Lobster Rolls and Oysters!
High Roller Lobster did not disappoint!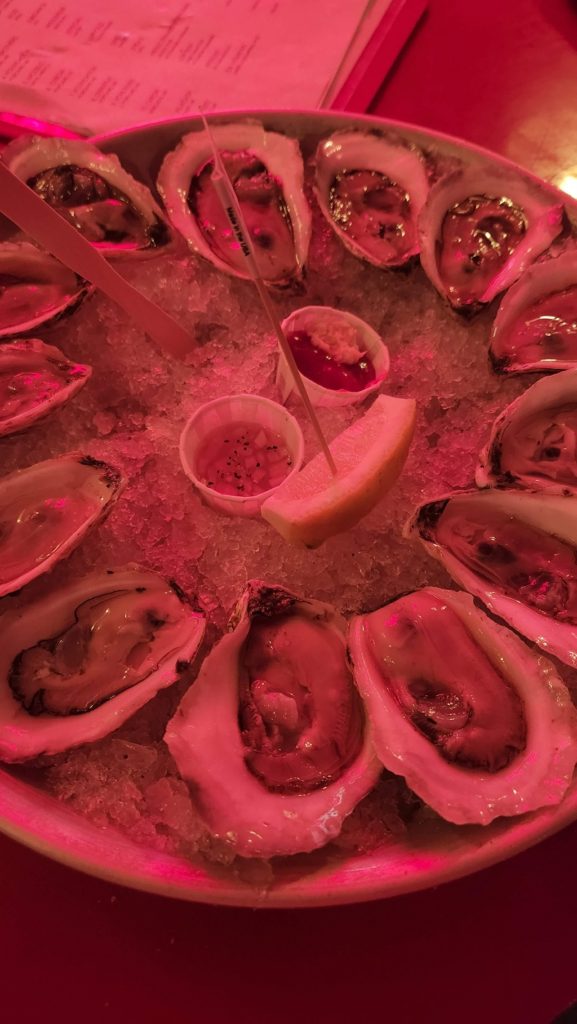 The pink lighting and atmosphere had such a fun vibe to this casual restaurant!
According to Culture Trip here are the top 10 reasons to travel to Maine!
While Andrew was busy with meetings during the day, I got busy finding thrift and antique shops in and around Portland!
A big thank you to Ann from Dabbling and Decorating who gave me some great shopping locations!
If you look close, you can see the sweetest little brass jar. I regret not bringing it home with me!
As most of you are probably aware, I love the thrill of the hunt when it comes to antiques. You never know what you might find!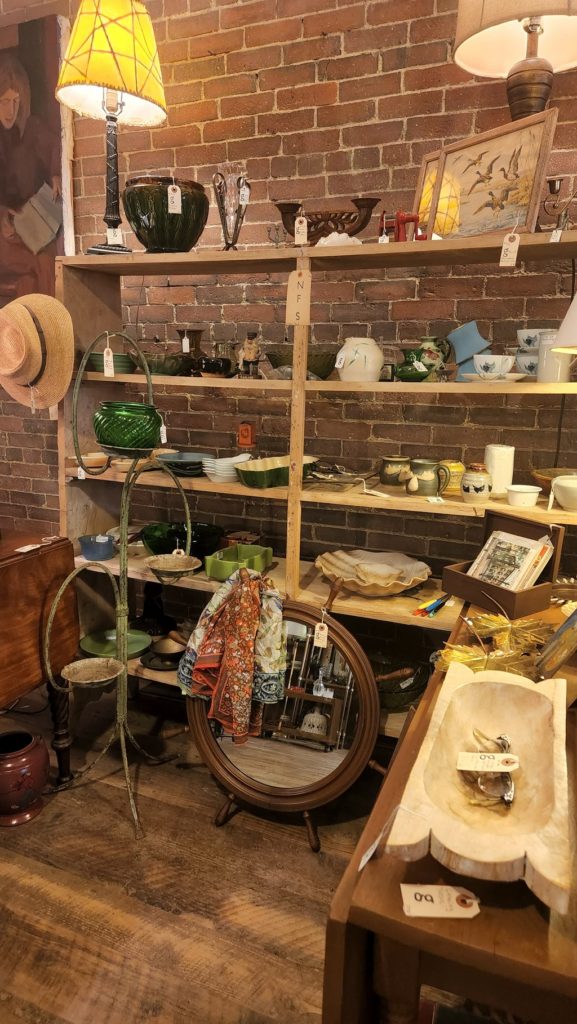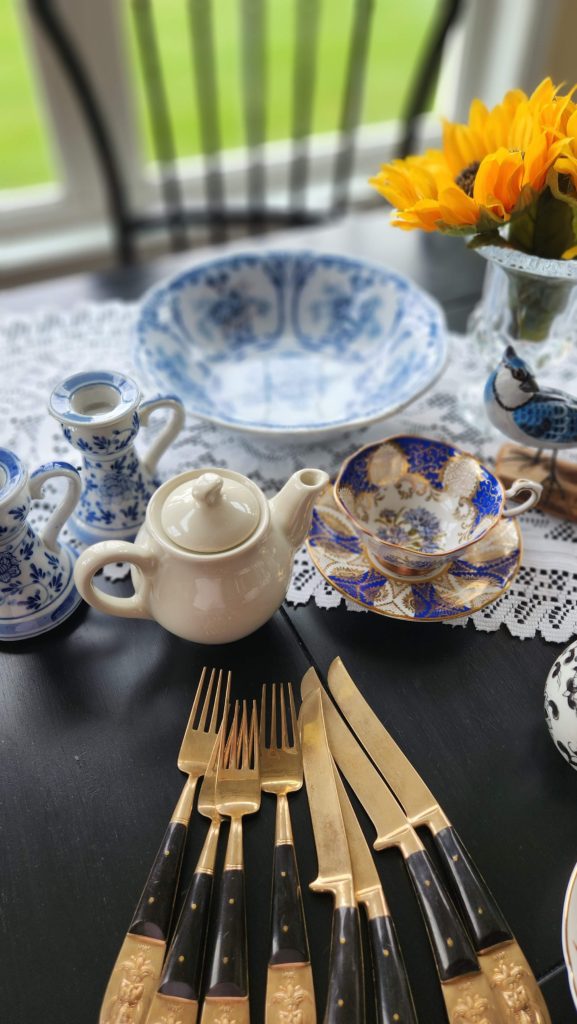 These are the vintage treasures I brought home from this trip!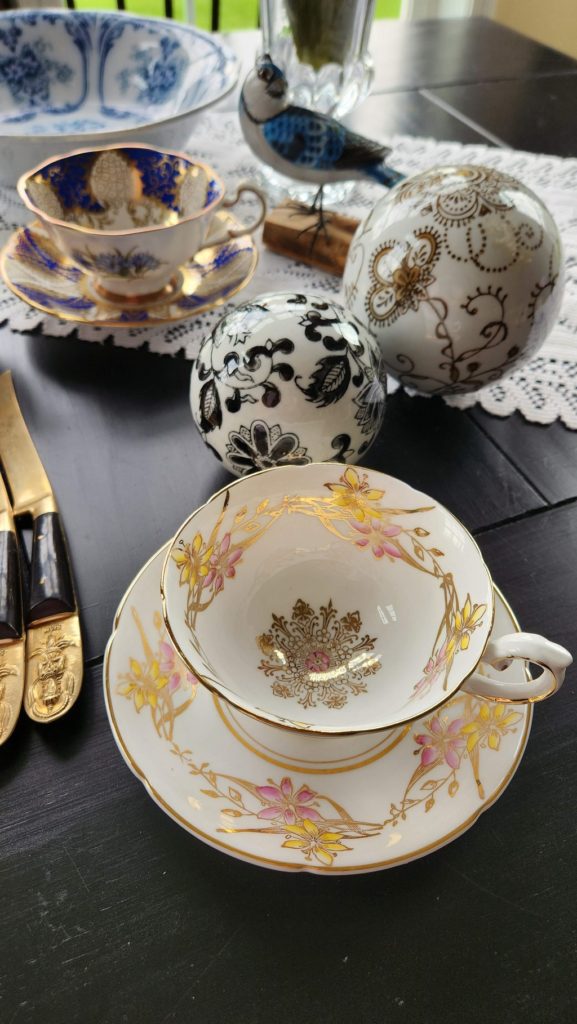 At this particular booth I met the loveliest older couple. We chatted for the longest time, when I found out I purchased two of his most favorite teacups!
The Most Informative Gardening Class
Stopping at my Aunt Connie & Uncle Peter's house is a must if I am heading in the direction of Massachusetts! We spent the best time with them in the afternoon and learned so much about gardening from " Mr. Greenjeans' as my aunt calls him! I could easily go rambling on and on about how much we love these two fabulous human beings!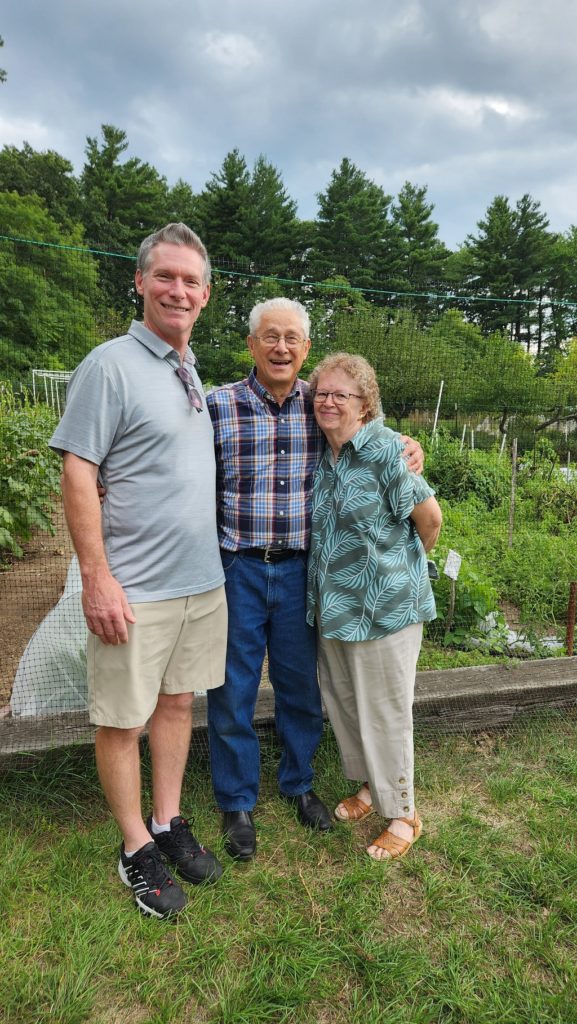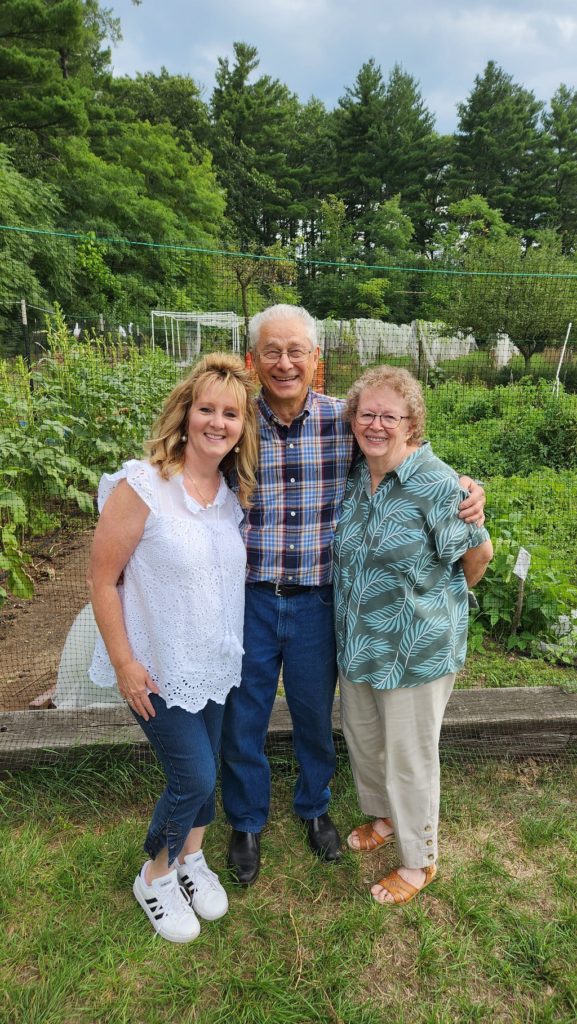 My uncle is a master gardener with a large grape arbor, while my aunt does all the canning! And, yes, we came home with many goodies! Have you ever tasted homemade wine?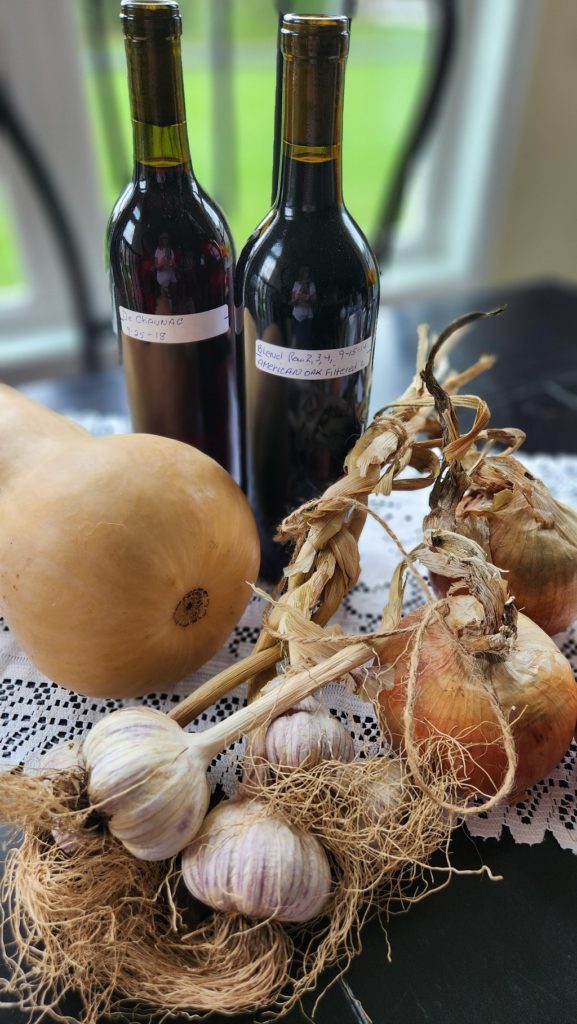 Homemade wine, garlic and vegetables that we brought home with us!
Latest Rambling from My Friends
In other chatty news, we've also got a few exciting blog posts lined up for this week. On Thursday, with 13 other bloggers, we'll be sharing our ideas about decorating pumpkins! There is so much creativity in this group. I'm honored to be a part of it!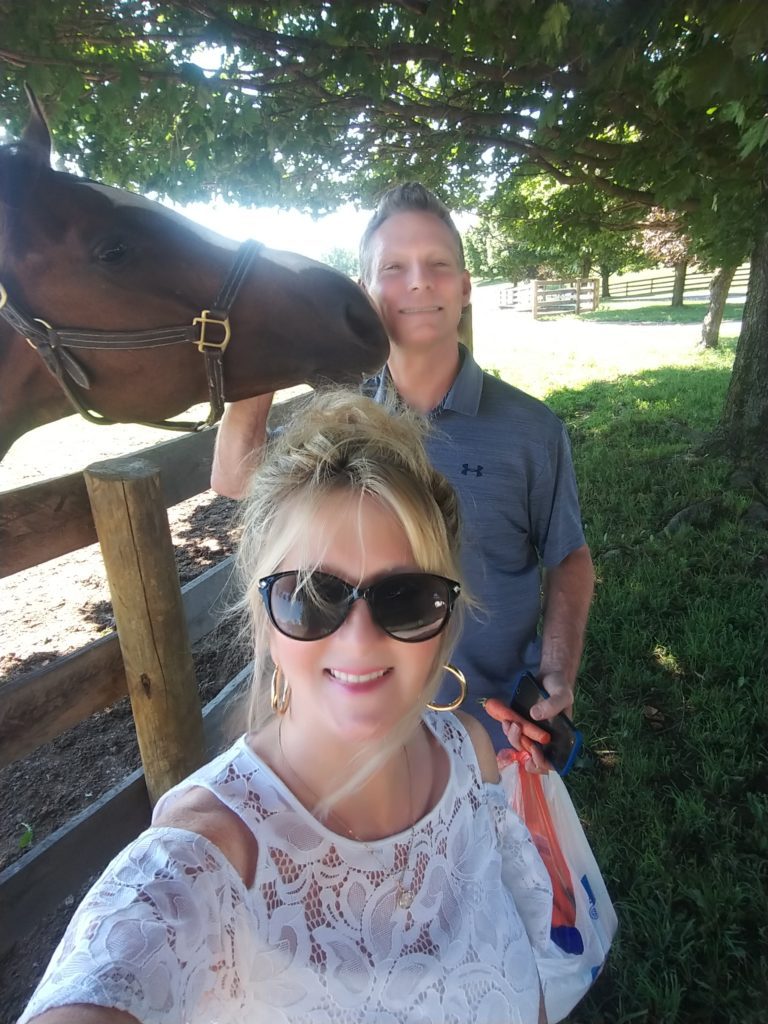 Thanks for stopping by….see you soon!
Pin It To Remember It: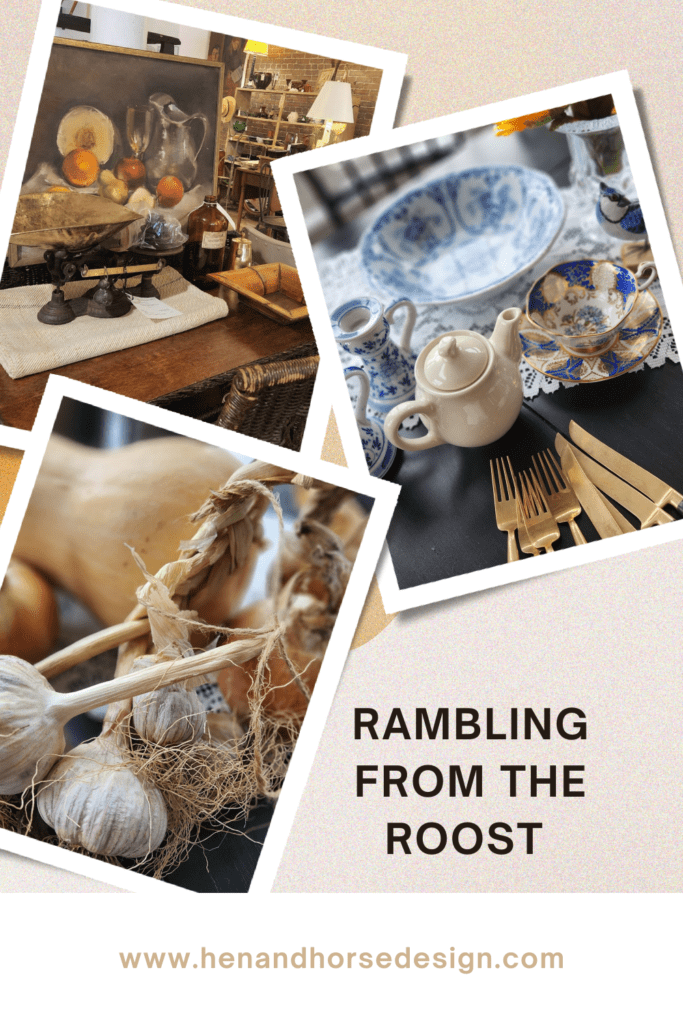 Have you checked out my other social channels? Follow along so you don't miss out on any of my tips, recipes, or stories! ( you know how I love a good story 😉 Join me on my other social channels for more! Pinterest, Instagram, and Facebook.
That's all for this 'Rambling from the Roost' this week, blog readers!
Last week's Rambles can be found here!
We hope you enjoyed this week's post and that you'll tune in again next week for more great content. Until then, happy reading!
XO Susan