Friday Finds and Friends – Sharing Vintage Finds
What Is Friday Finds and Friends?
Friday Finds and Friends began when a group of ladies met on Instagram and began sharing their love of vintage finds, antiques, and thrifting treasures. We quickly became fast, and furious friends as they say!
We each have similar, yet different styles. I call us 'dimiliar'!
(This a word I made up years ago, and if it gets used a lot, I may one day get it in Webster's, so feel free to share it) It's when something is different, yet similar!
We could each take the same item, style it up, and we would have three very different ideas on what, and how to use our vintage find. Isn't that the best! Dimiliar!
Meet my Friday Finds Friends
If you love a great she-shed, Wendy in California has one you must check out! Each week she shares ideas and crafts projects live in her 'shed' talks.
Sonya is a Southern lady, living in the South her whole life. Sonya shares wonderful, simple projects and has an eye for the best thrifted finds! 
Lastly, here I am! A tea lover thru and thru. I'm sharing how to brew a perfect cup here.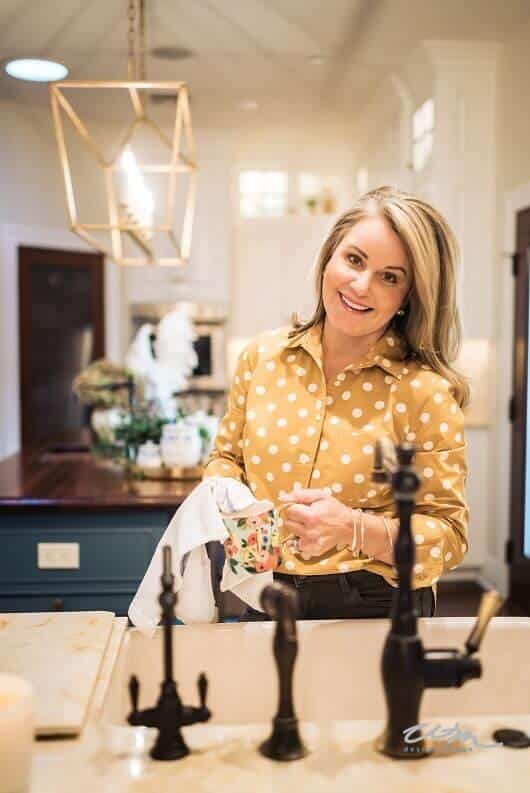 ""As an Amazon Influencer, I earn from qualifying purchases. This post may contain affiliate links which means I may earn a small commission. You may read my
disclosure policy here
".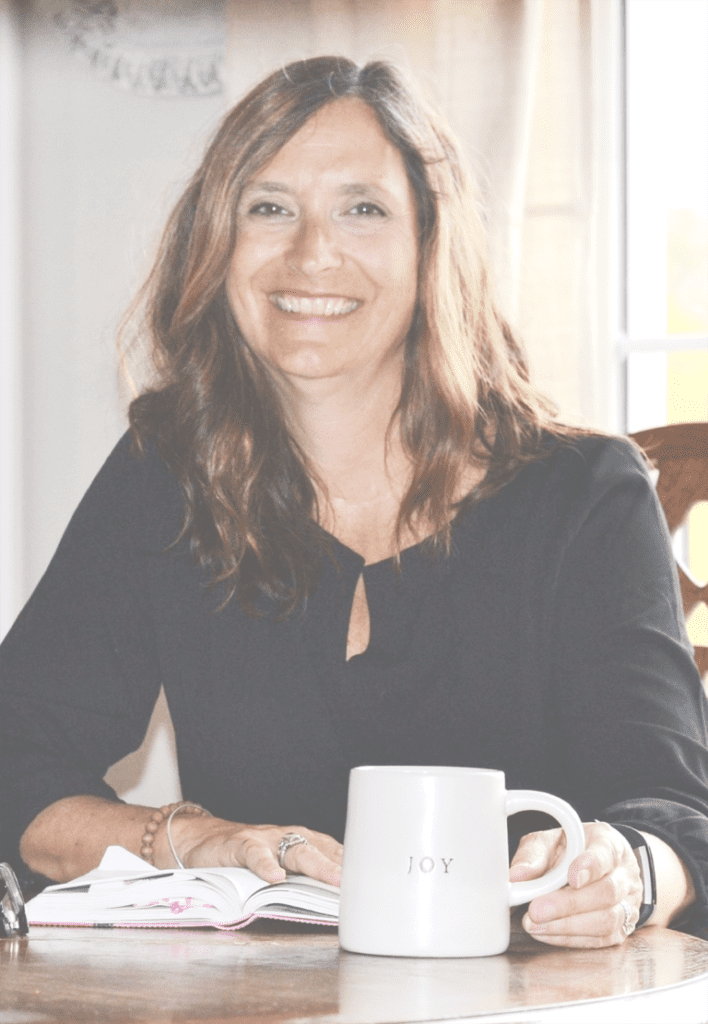 I'm always on the hunt for antique dish sets, silver pieces, whether it be platters or serving utensils, and crystal stemware.
My latest obsession is vintage artwork. I love a beautiful oil painting.
The love of antiquing came from my mother, and many of the items I own, I was blessed to inherit from her home!
Once we bring home our vintage finds, we then find new and unique ways to use and style them.
Here is where it gets good! We share all of our ideas with you!
Join us over on Instagram every other Friday to see what we've brought home this week!
Be sure to follow each of us, so you don't miss anything!
My Favorite Find this Week
I found these pretty Syracuse China plates for only $10.00. When I went to check out, I found out the thrift shop was having a half-price sale. You guessed it, they were only $5.00!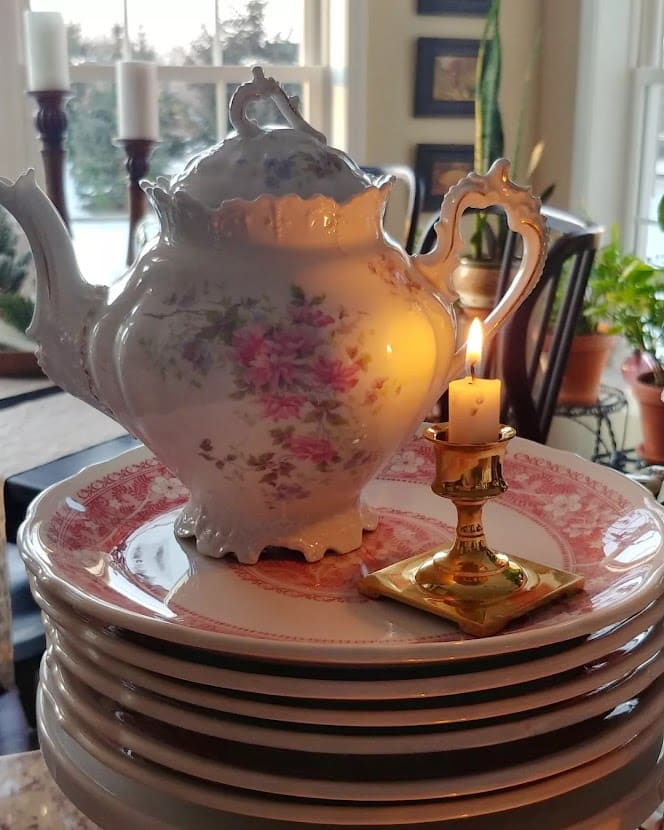 These are similar to the dishes I found!