Rambling from The Roost: Volume 12 Weekly Inspiration
Welcome to Rambling from The Roost! A place where I love to share with you all my latest favorites, what I've been working on, and all the happenings and things I loved on the web.
Today's edition of Roost Rambling is fabulous. I hope you take the time to wander thru the links. If you are new here, I'd love to invite you to join my email subscriber list!
Rambling from the Roost: Volume 12
The month of May came upon us so fast, didn't it? That means I suddenly have a really long list of things to do, inside, and outside. There is window washing, planting in the flower beds, updating my front porch decor, and getting a jump start on my vegetable garden!
Do you feel like you have a long list too? Well, you are not alone.
Plus, we just returned from a fun vacation in Hilton Head so my mind is still sitting on the beach! ha
(I'll be sharing a round-up of all our favorite things to do in Hilton Head one day soon.)
This a quote for when you're feeling overwhelmed
I know everything on my list will get done, but at times it seems a bit overwhelming.
My motto has always been 'one thing at a time'!
I hope you keep that in mind when you feel you have so much to accomplish in a day!
Let's get started!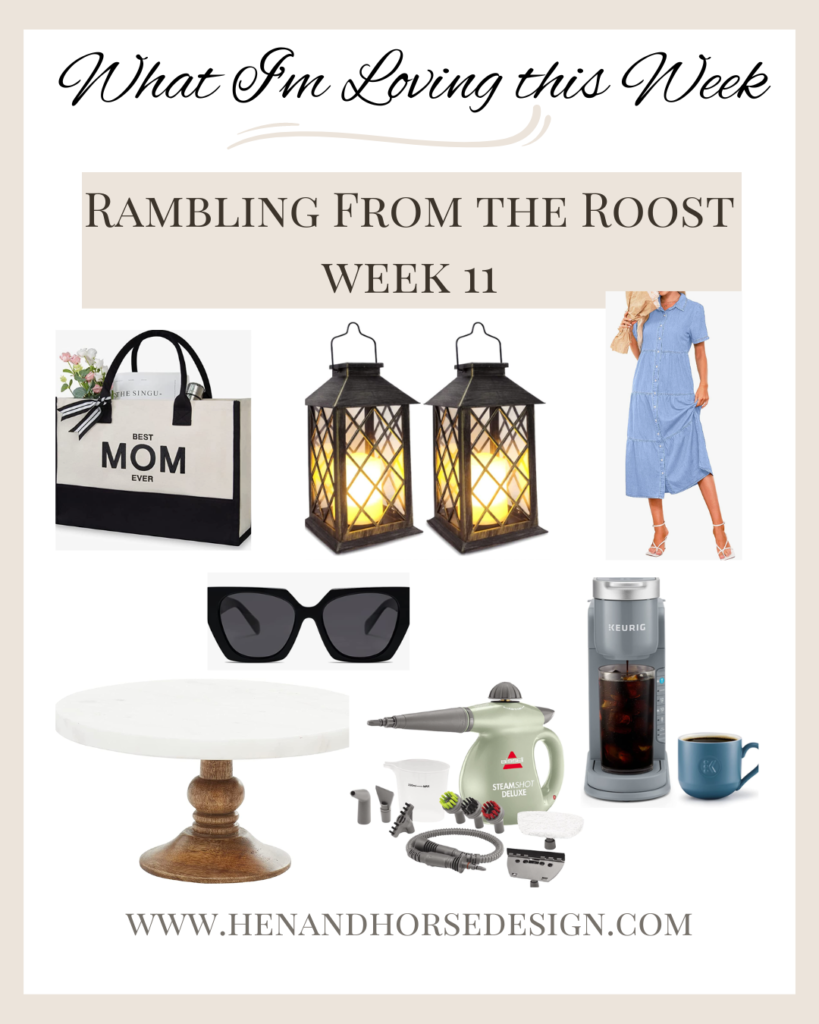 "This post may contain affiliate links which means I may earn a small commission. You may read my
disclosure policy here
".
This and that favorite finds
What arrived at my home this week! My UPS driver was a bit busy delivering all the things I ordered while on vacation. I'm thinking I need to leave a gift bag outside for him filled with a few snacks or goodies.
Denim Dress – perfect for summer! This fits so well and I'll be wearing this one all thru the summer season.
This cake carrier just in time for summer BBQs and holiday parties.
Bissell Steam Cleaner – I'll be using this to clean my window sills and grout in the bathroom.
Washable rug – we are working on finishing our basement and this would work well.
Loving this Wooden Planter on Wheels
Still time to order this adorable chic tote for Mom
Favorite porch rocking chairs
Decorative Iced Coffee Mug Mom will think is so pretty
Solar lanterns for porch or patio
Summer sandals to go with every outfit
Creative Ideas from my blogging friends
I'm fortunate to have the best blogging friends that are so creative and talented. I'm obsessed with these this week.
Wendy from WM Design House made these out of old frames. Aren't they so pretty? These would be gorgeous on a covered porch or patio!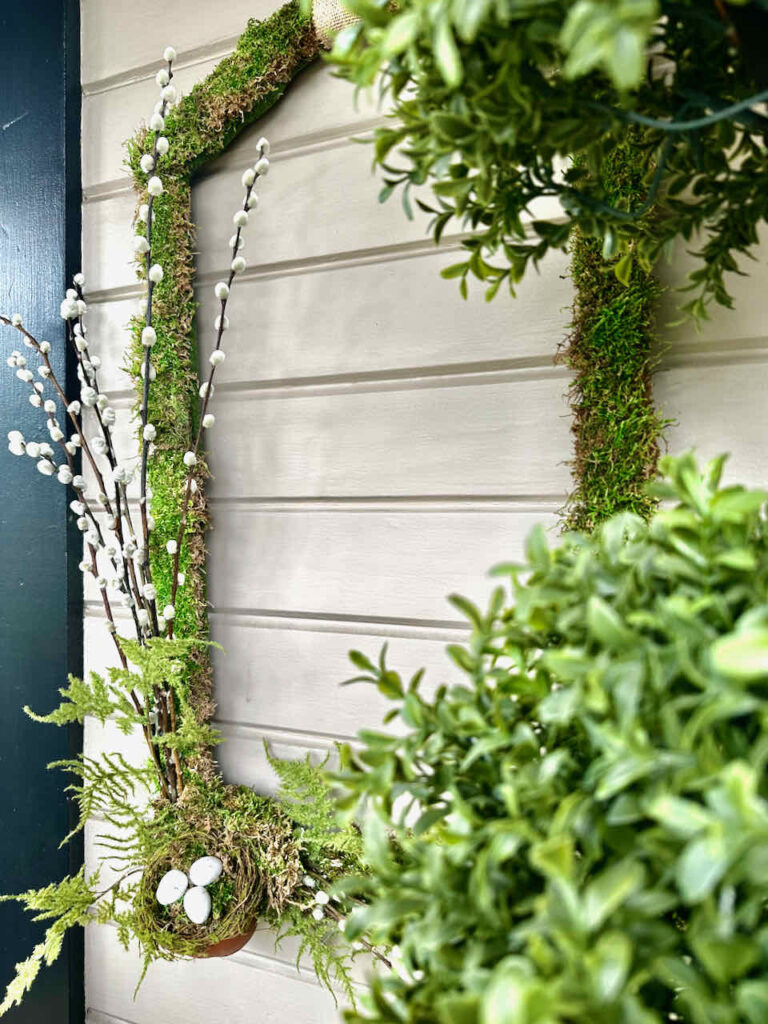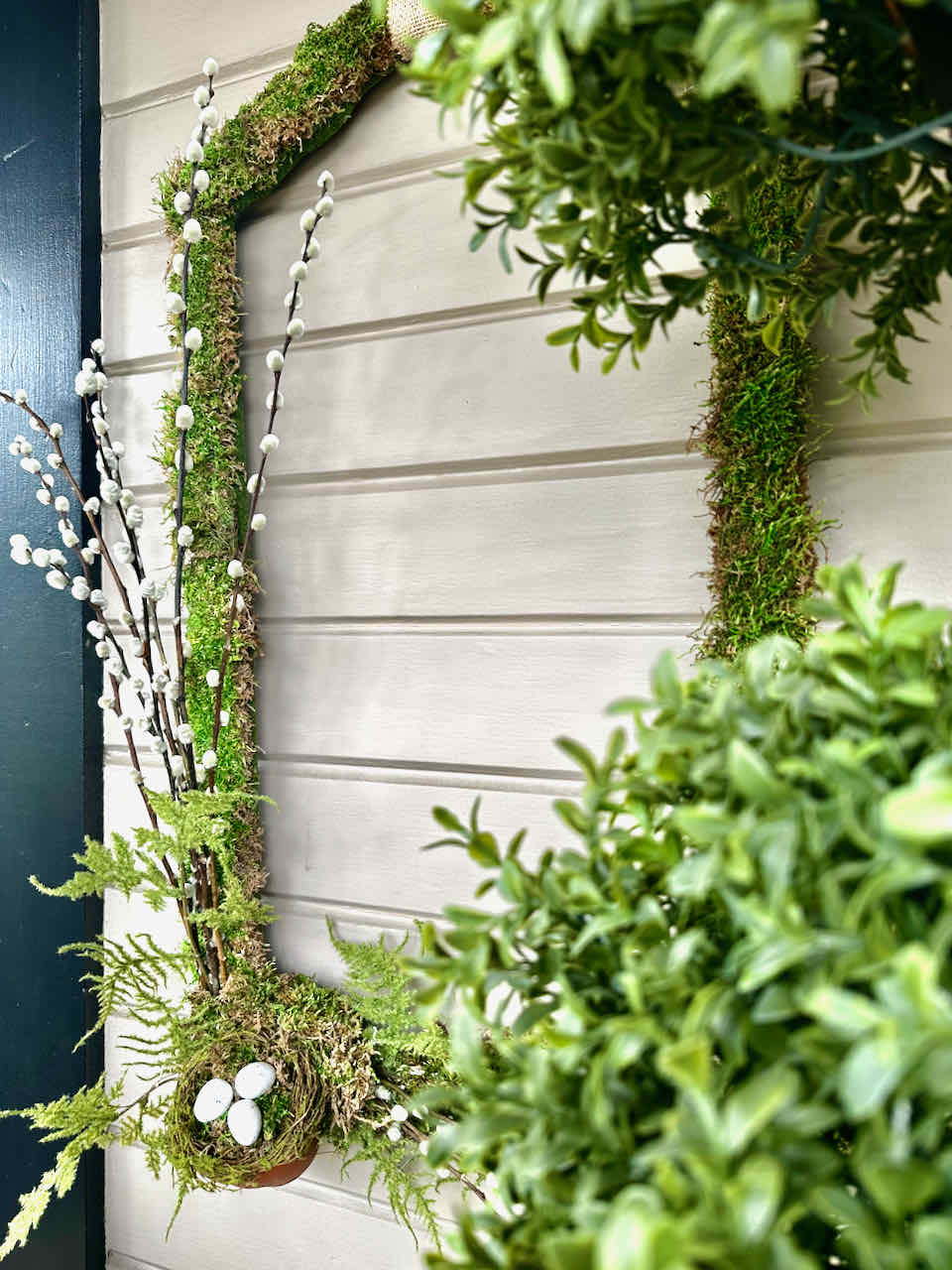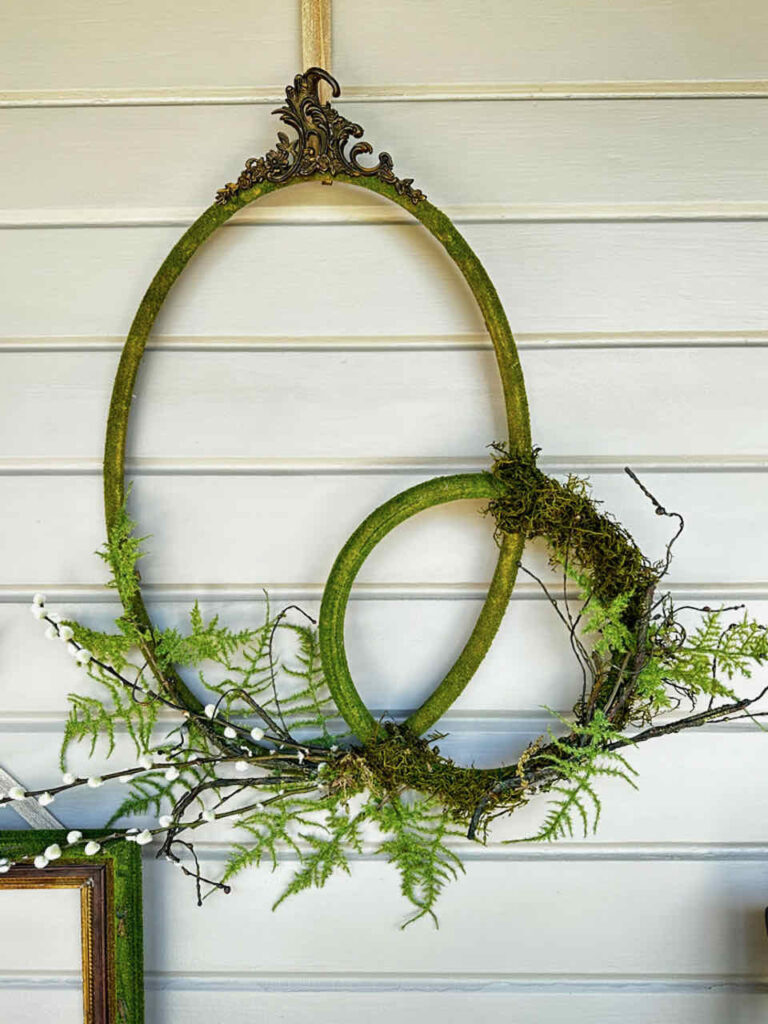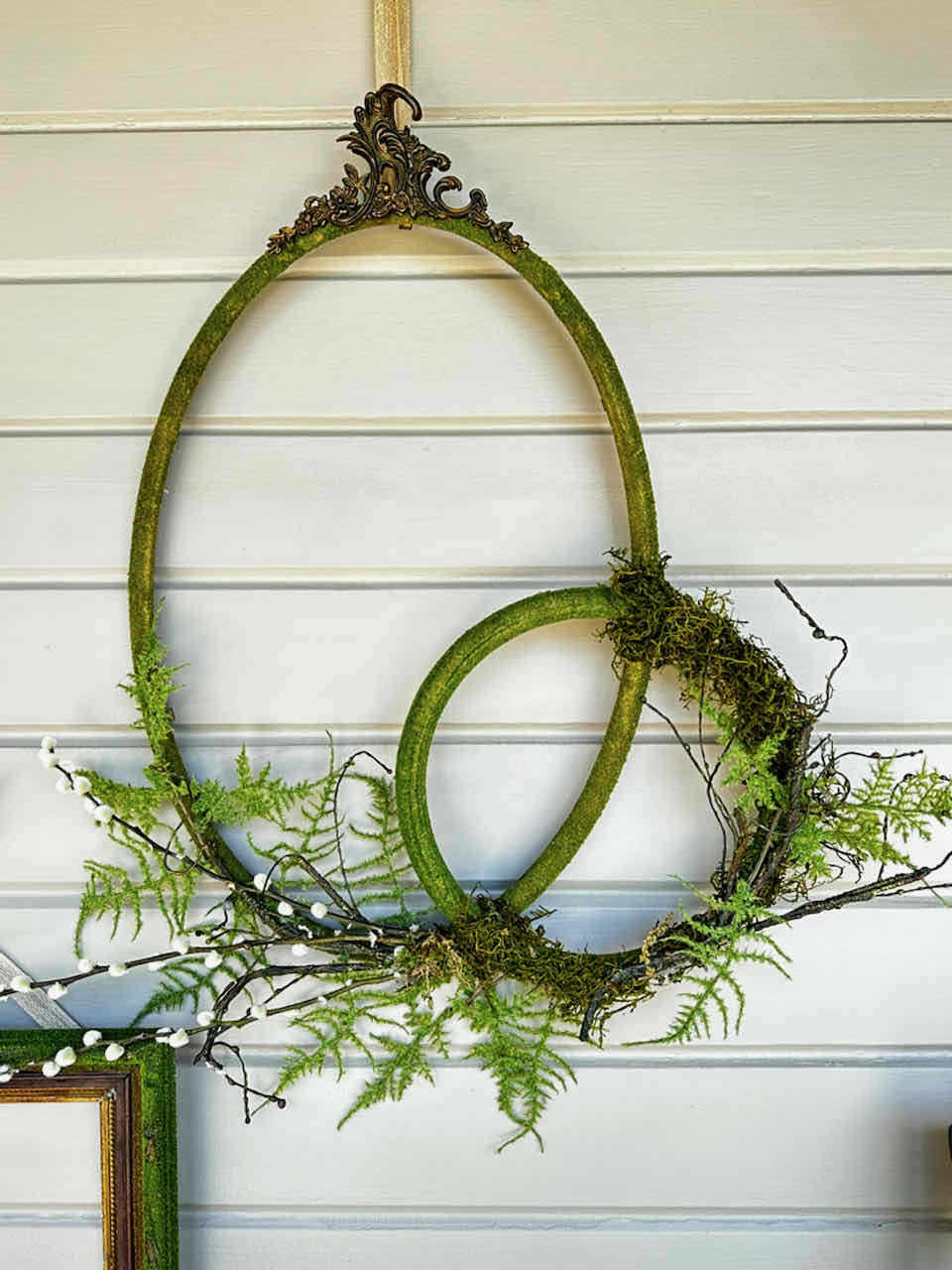 When I saw Missy's Easy-pressed flower vases I knew I would have to make these pretty vases. I'm thinking they would be perfect for delivering flowers to a friend or neighbor.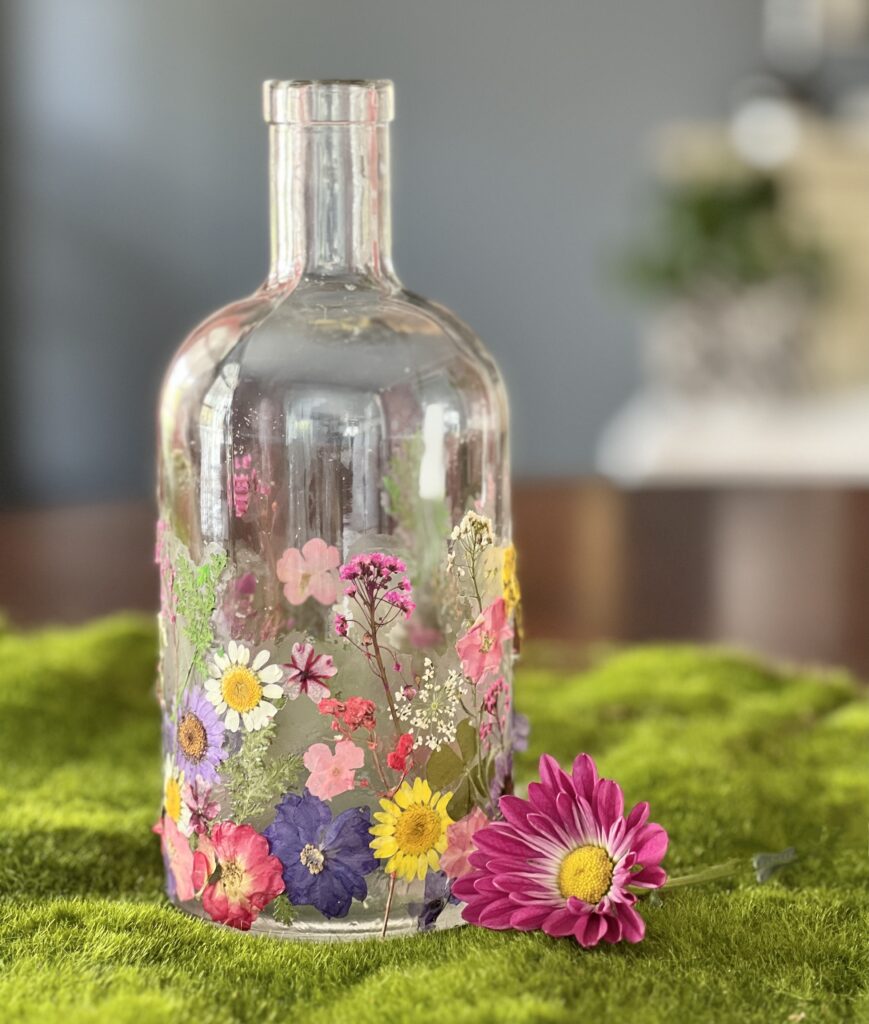 Looking for ideas for decorating baskets for summer? Carol from Blue Sky at Home has three great ideas to get your home looking festive!
Kim from Pefecting Places shared how to make an Easy Mother's Day Centerpiece with Annuals. I love how she used the darling planted pots filled with such vibrant colors. The pink and white gingham napkins brought the whole look together beautifully.
In case you missed it
This week's posts included a few recipes that are not only perfect for Mother's Day but any dinner or brunch menu!
Any time I can I use white pedestal dishes to serve the Best Cranberry Walnut Muffin Recipe with Orange Marmalade or any other recipe, I'm a happy girl. I love how pedestal dishes look on the table or kitchen island. Amazon has so many to choose from. One is prettier than the next.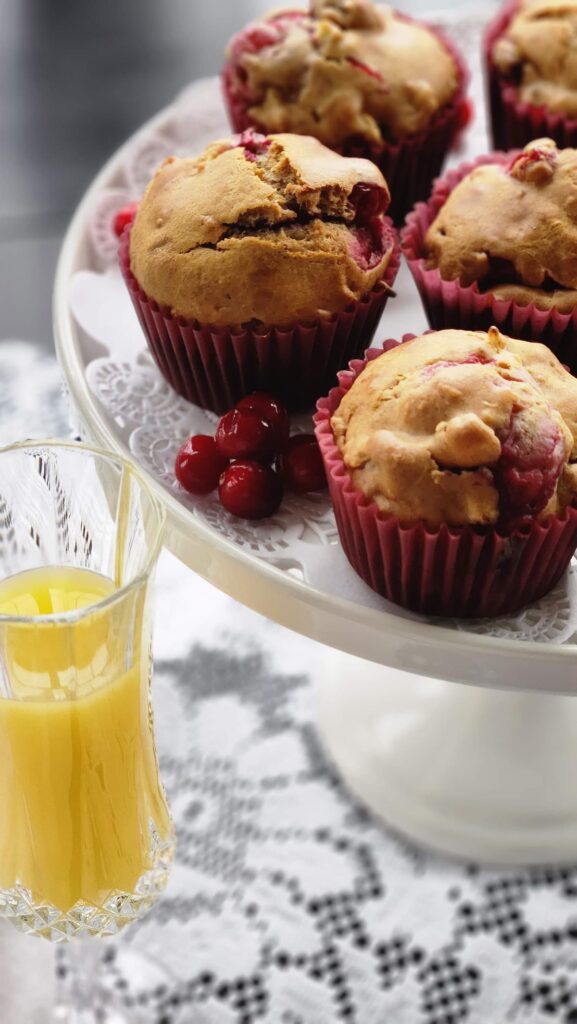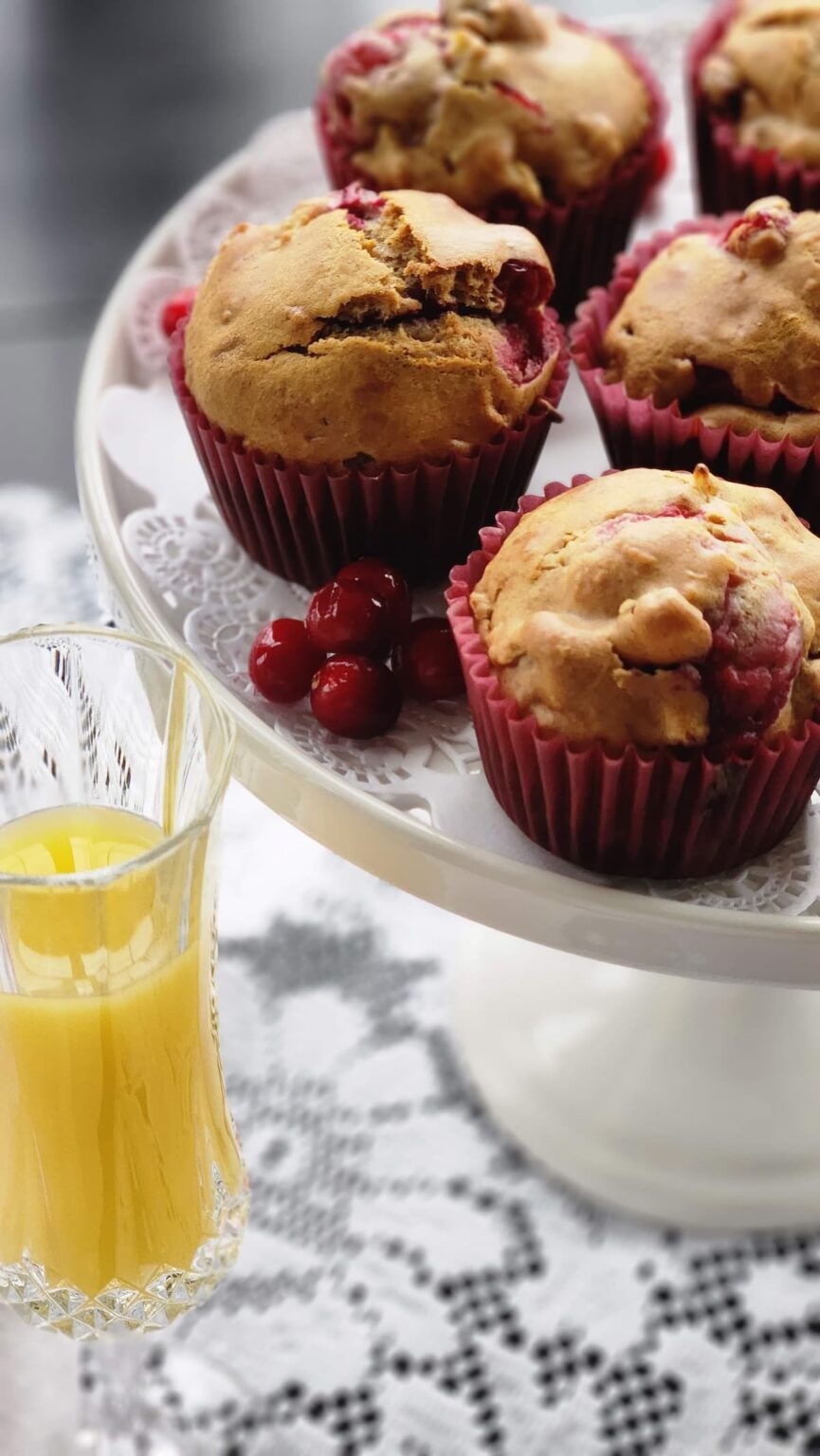 My Scallop Salad recipe was a huge hit. It's perfect for the times that you want a quick and simple dinner that is huge in flavor and healthy. This recipe is all that!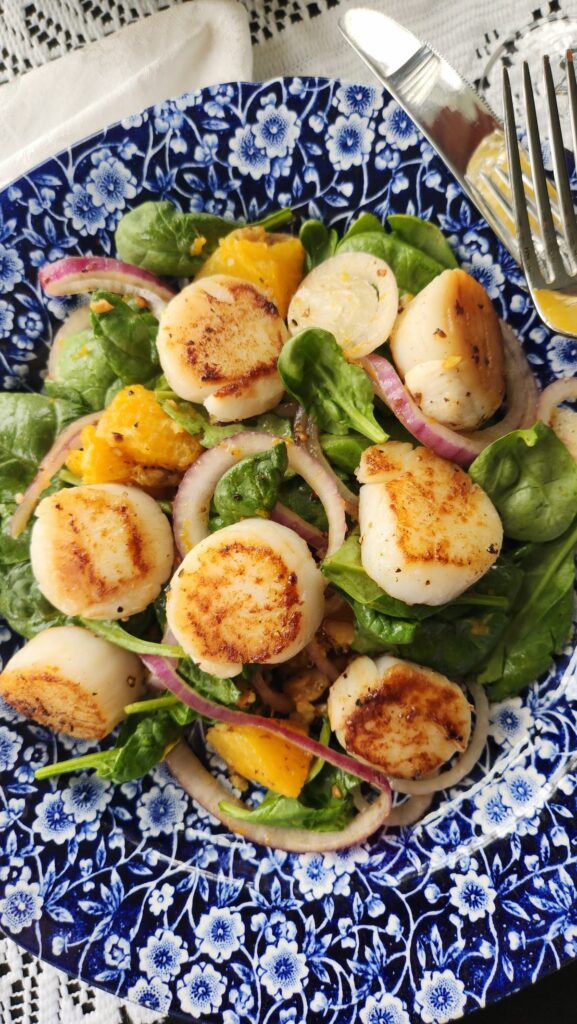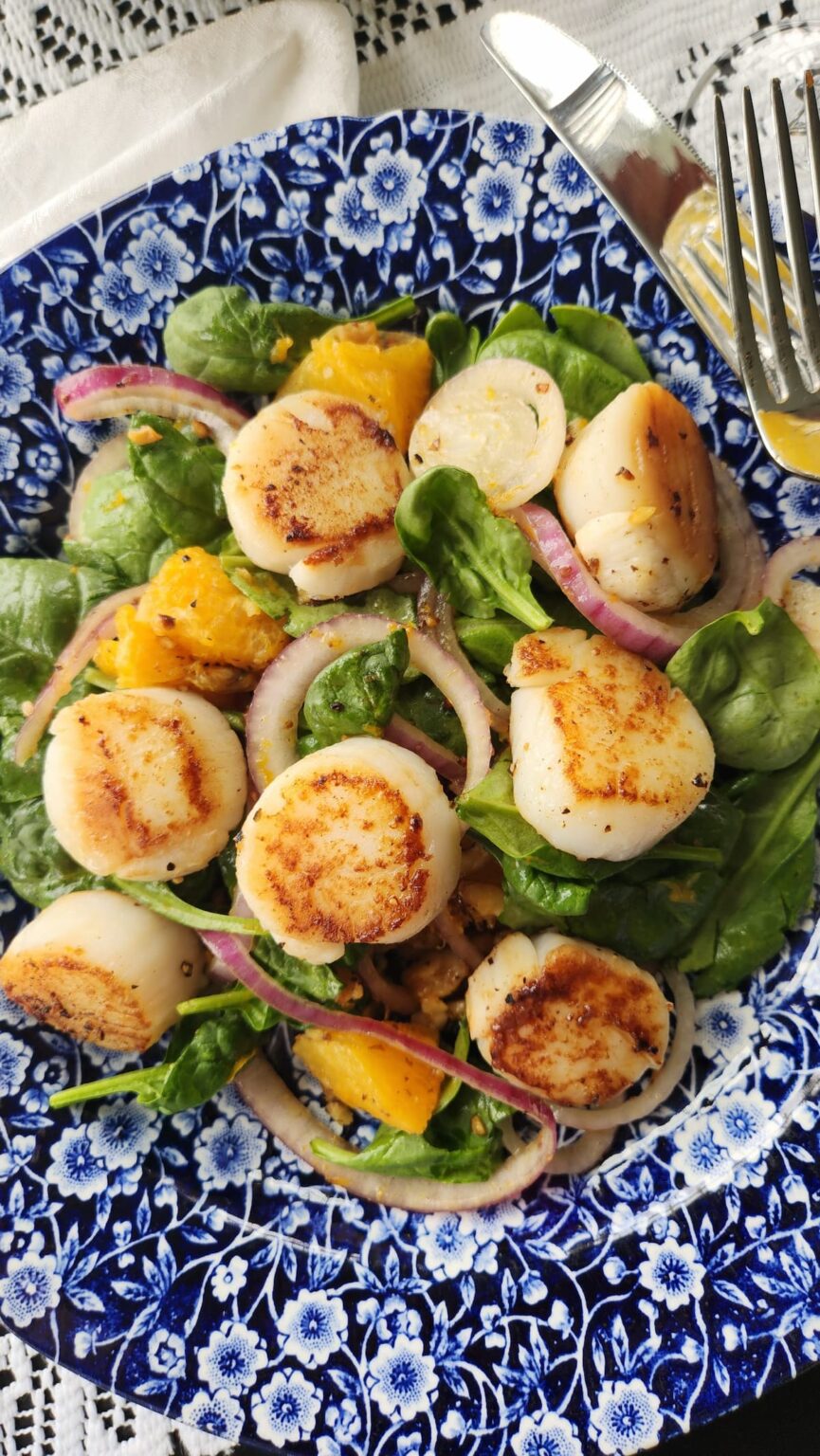 If you would like to read other Rambling from the Roost posts Click here!
That's all for now my friends. Wishing you a wonderful day and a blessed week! See you soon!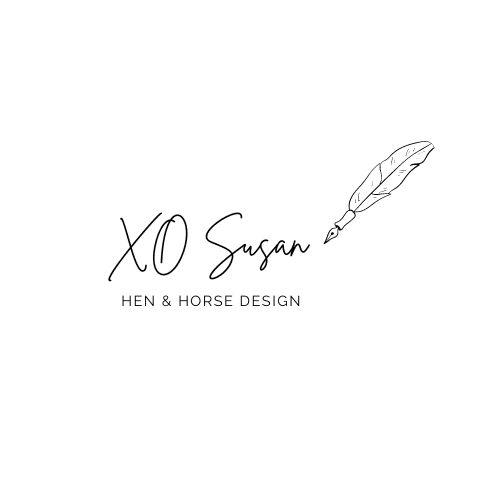 Rambling from the Roost Past Posts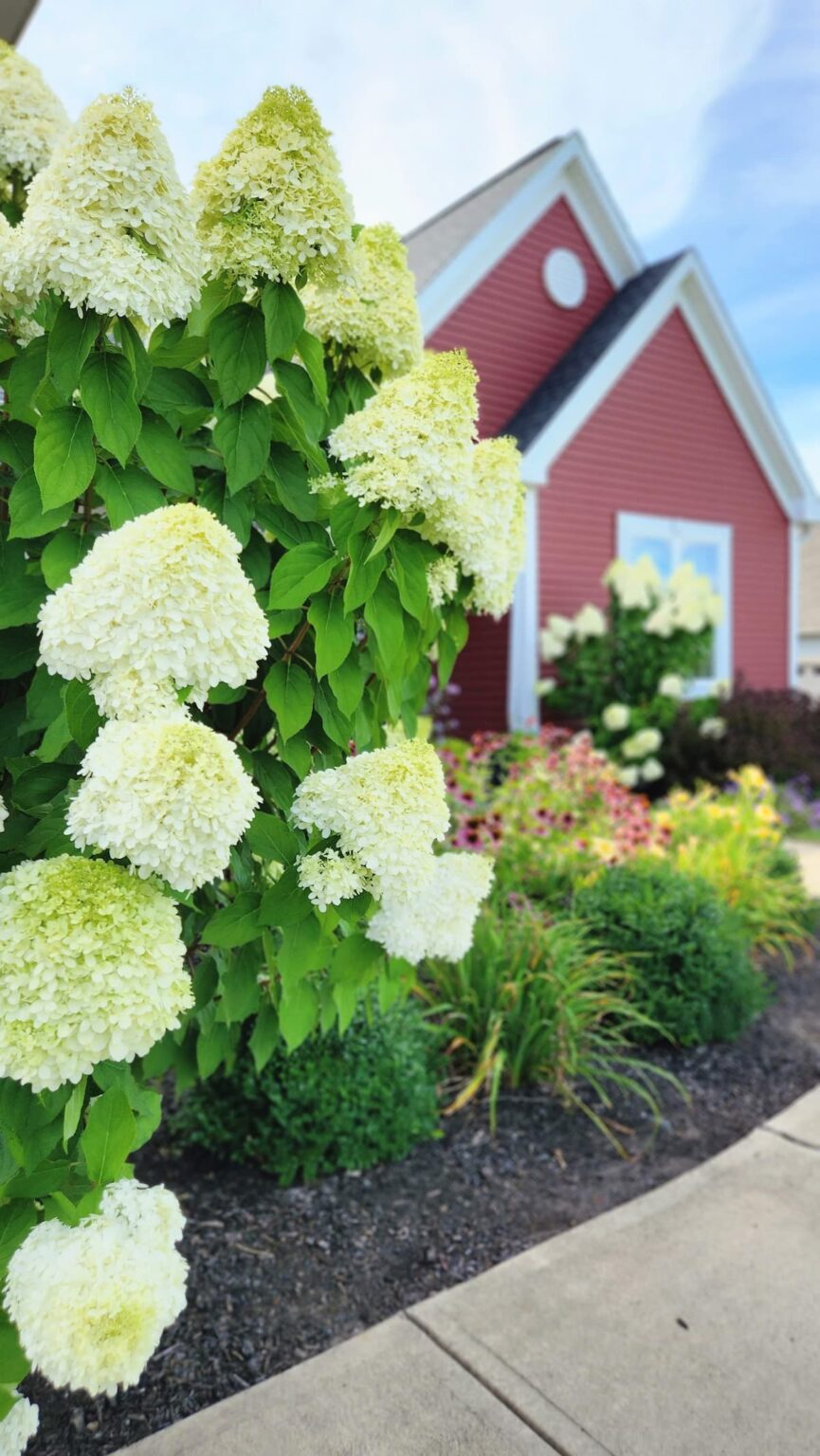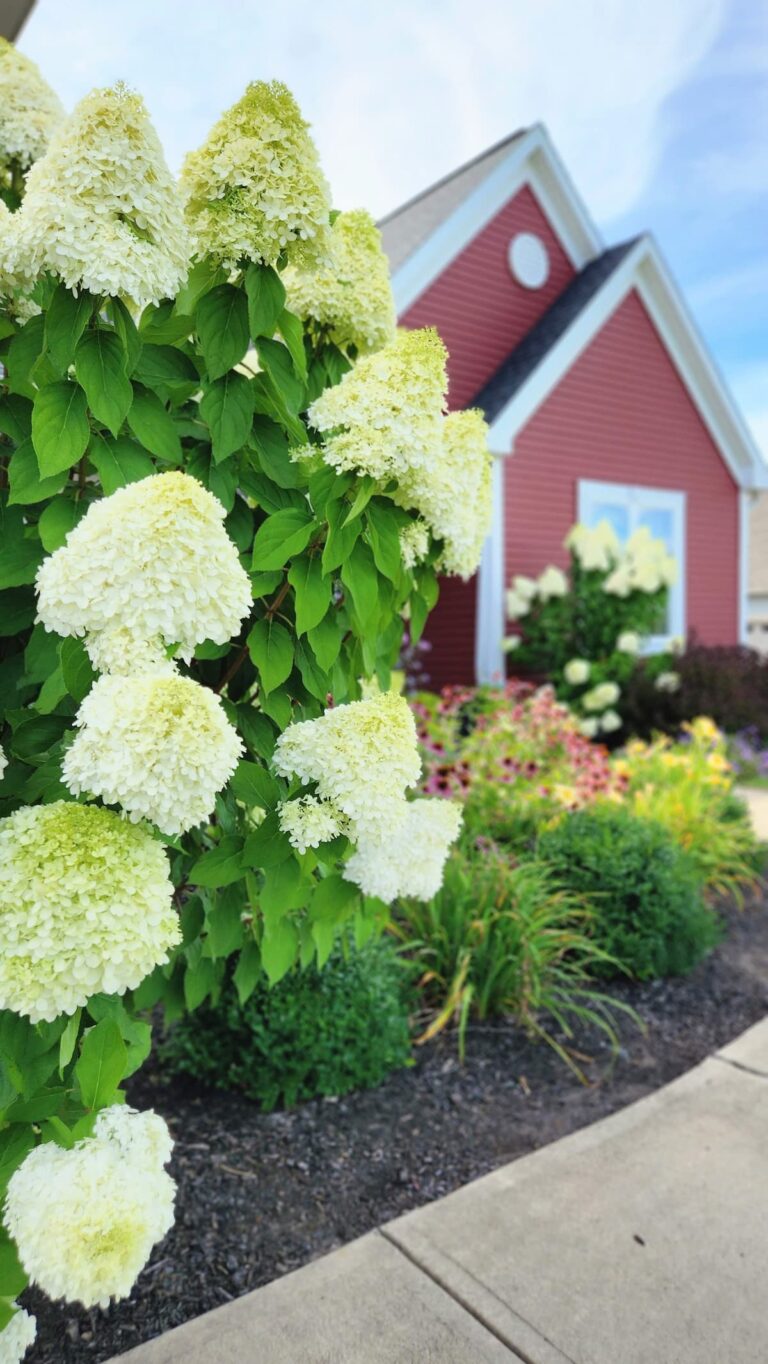 Hi there, I hope you all had a great week. It's been a flurry of activity over here at The Roost! Not the snow kind of flurry. Hopefully, we won't be having that here for a while. It's time for another round of Rambling from the Roost 15: Weekly Inspiration.