13 Christmas Gift Wrapping Ideas For The Best Christmas Ever
Are You looking for unique ways to wrap your gifts this holiday? Check out these 13 Christmas Gift Wrapping Ideas For The Best Christmas Ever.
For an extra special holiday season, there's nothing like the joy of giving Christmas gifts to your loved ones. Even more special? Presenting those amazing gifts with beautiful and unique wrapping! To help you achieve the best Christmas ever, here are 13 creative gift wrapping ideas that will make your presents even more exciting and memorable. From bold colors to classic bows, these techniques will inspire you to create stunningly wrapped packages that will be impossible for anyone to resist!
Today I've teamed up with 12 other bloggers. With all this creativity in one place, it's time to get festive with these fun and easy Christmas gift-wrapping solutions – let's do this!
How to Wrap Christmas Presents Using Brown Paper & Velvet Ribbon
I love matching my Christmas presents to my Christmas tree. Here's one idea! One thing we all have a lot of these days is brown paper bags. With just a few simple steps you can create your own 'brown paper' Christmas wrapping just in time for the holiday. Check it out here!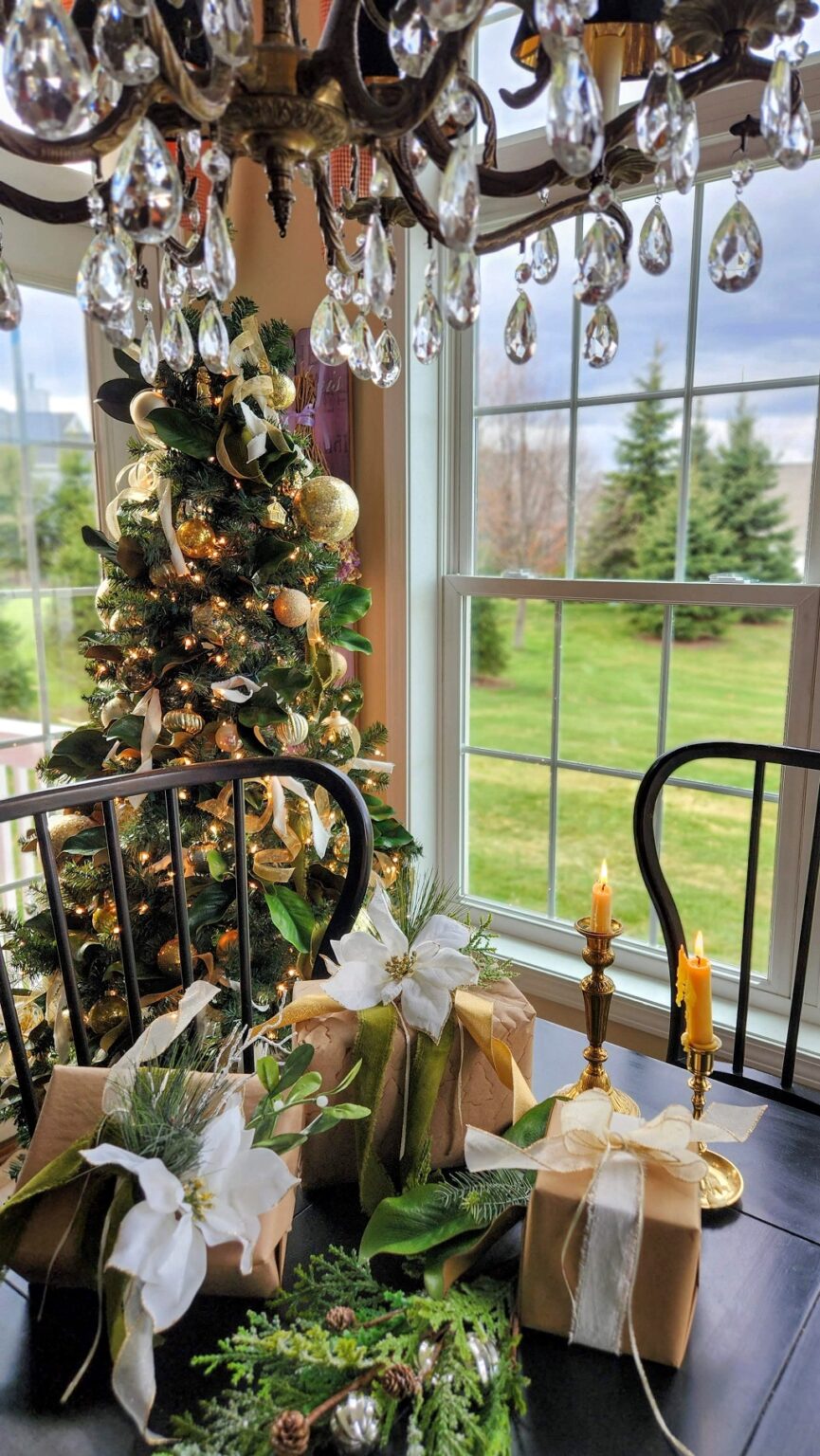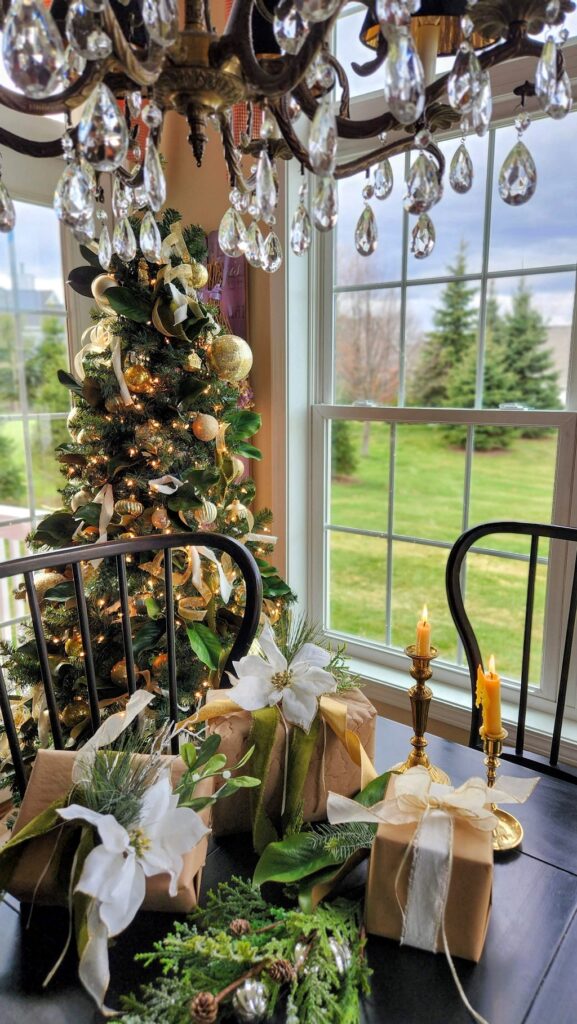 "This post may contain affiliate links which means I may earn a small commission. You may read my
disclosure policy here
".
Easy and Elegant Christmas Gift Wrapping Ideas
Kristy from At Home with Kristy wrapped her gifts with this gorgeous green paisley paper. Anything green has my vote. It goes perfectly with the easy brown paper wrapping.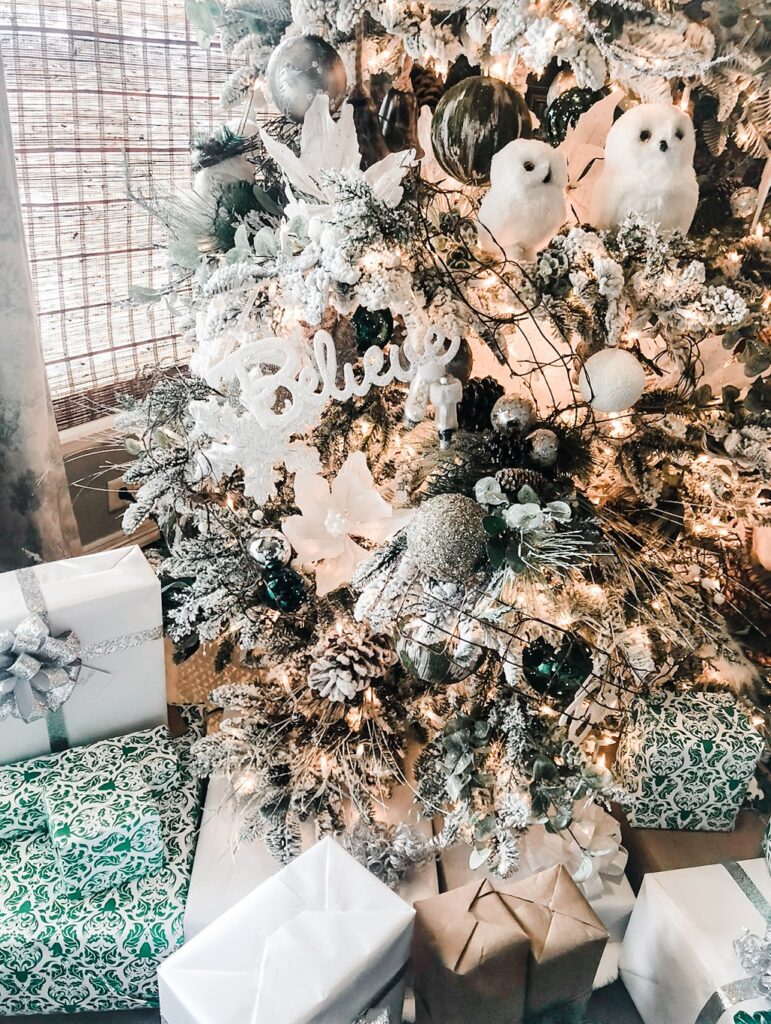 10 Beautiful Christmas Gift Topper Ideas
Once your package is wrapped then what? Kylie from Truemans Treasures is sharing 10 beautiful ways to top those pretty presents.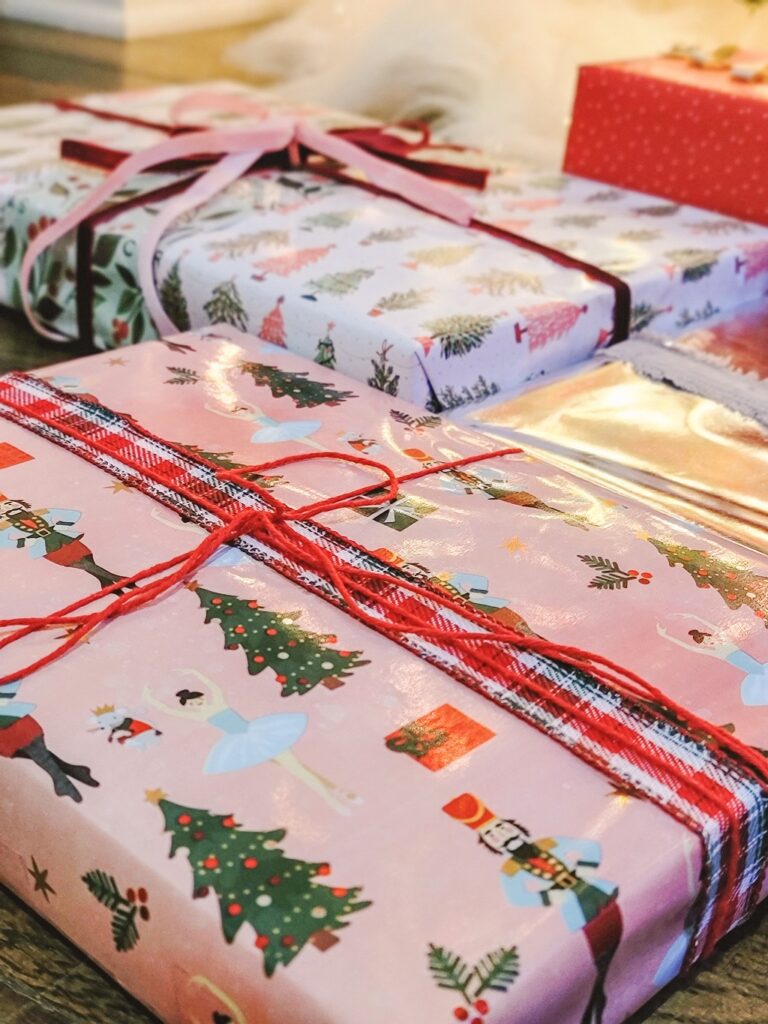 Unique and Fun Christmas Wrapping
How about adding decorative wood ornaments to your packages? Sheri from Savvy in the Suburbs decorated her presents with cute Christmas ornaments.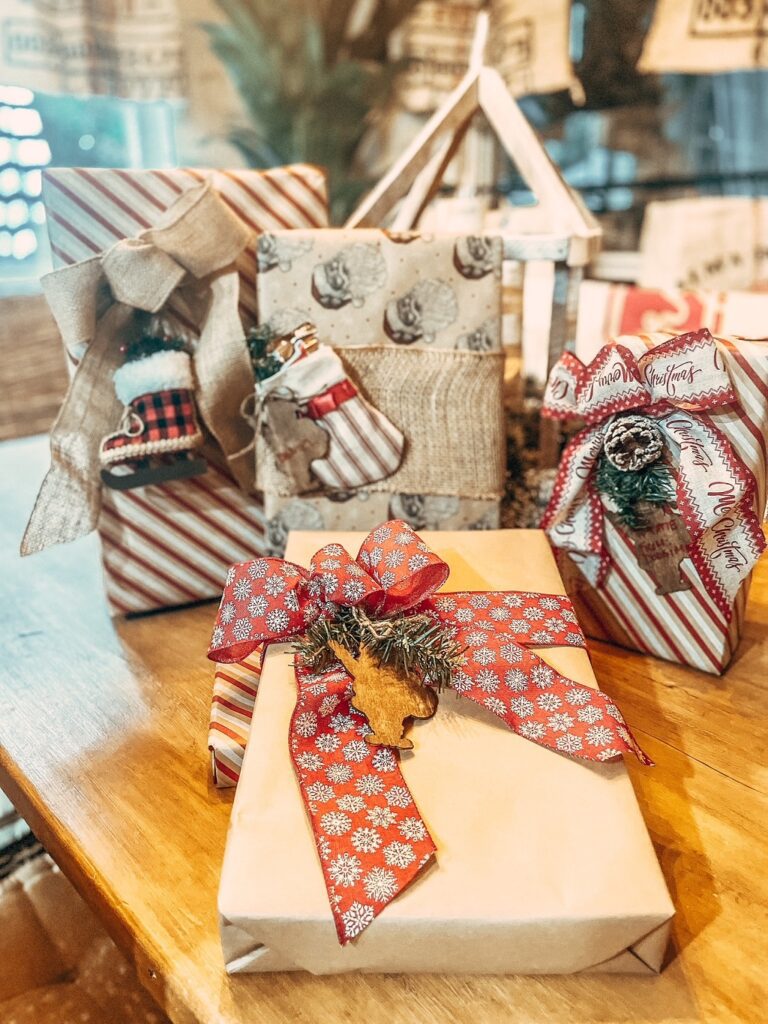 5 Pretty Ways to Wrap with Brown Wrapping Paper
Crystal from Sweet Valley Acres is a dear friend from Canada. I'm loving how she used brown paper and the color green! Aren't the added decorations adorable?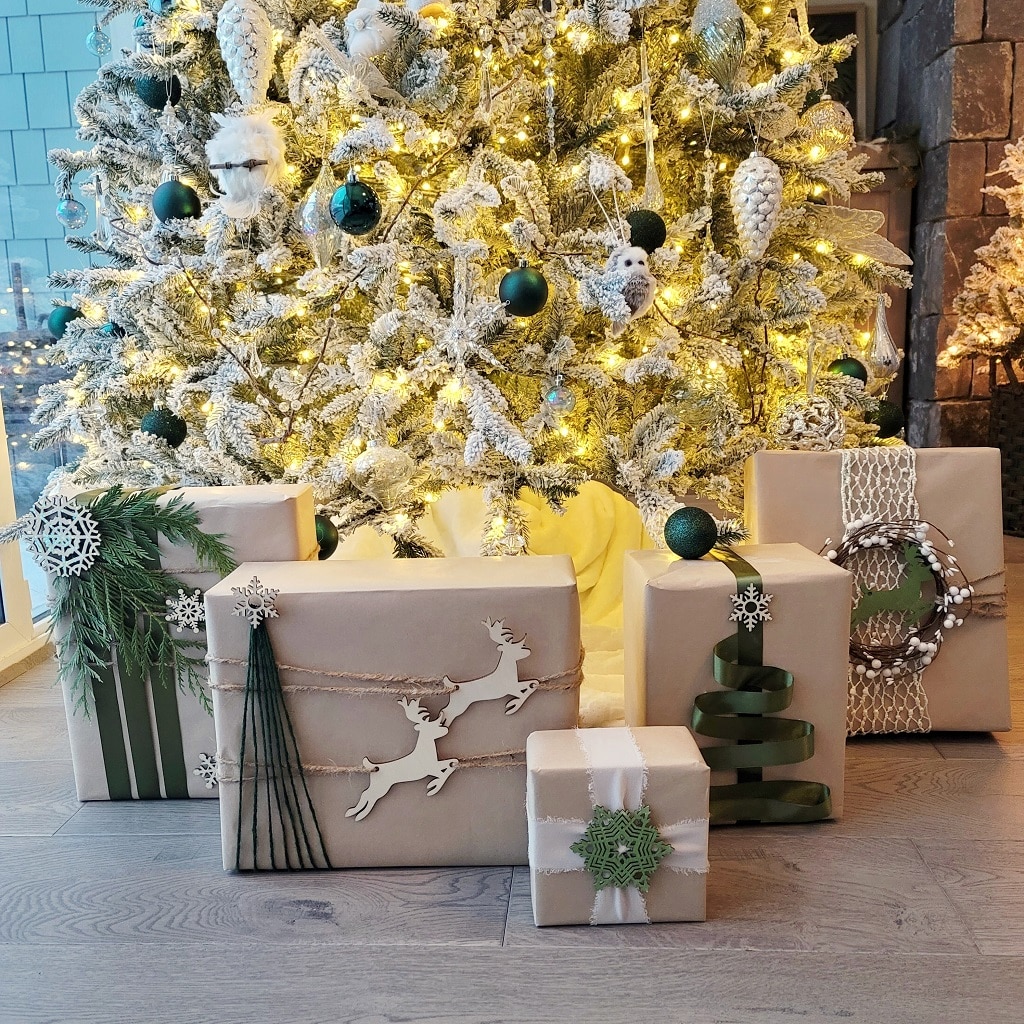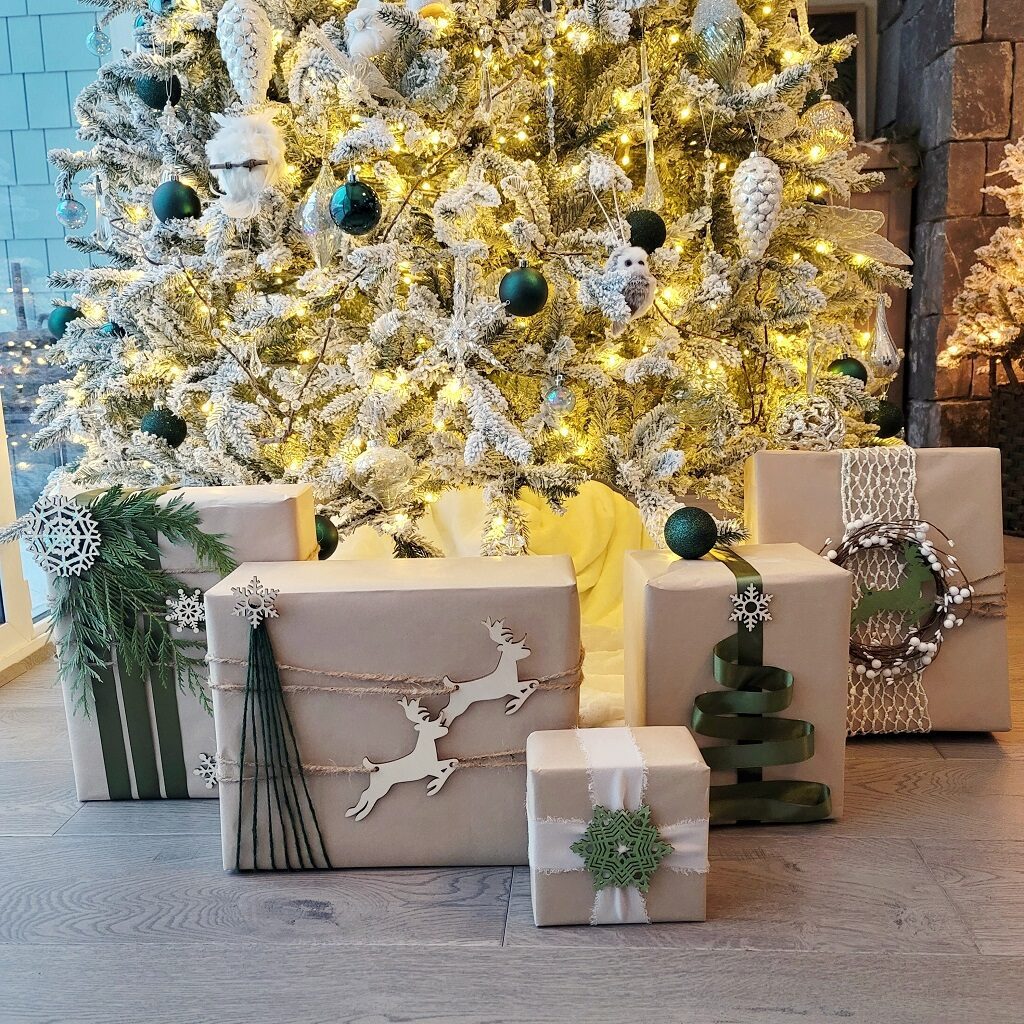 Enjoying this Post? Sign up here for my Newsletter!
Brown Paper Packages tied up with Strings
Rose from The Jenny Wren loves giving homemade gifts of caramels, hot cocoa, and other treats. One of the sweetest ways to give that gift is with these little paper bag packages.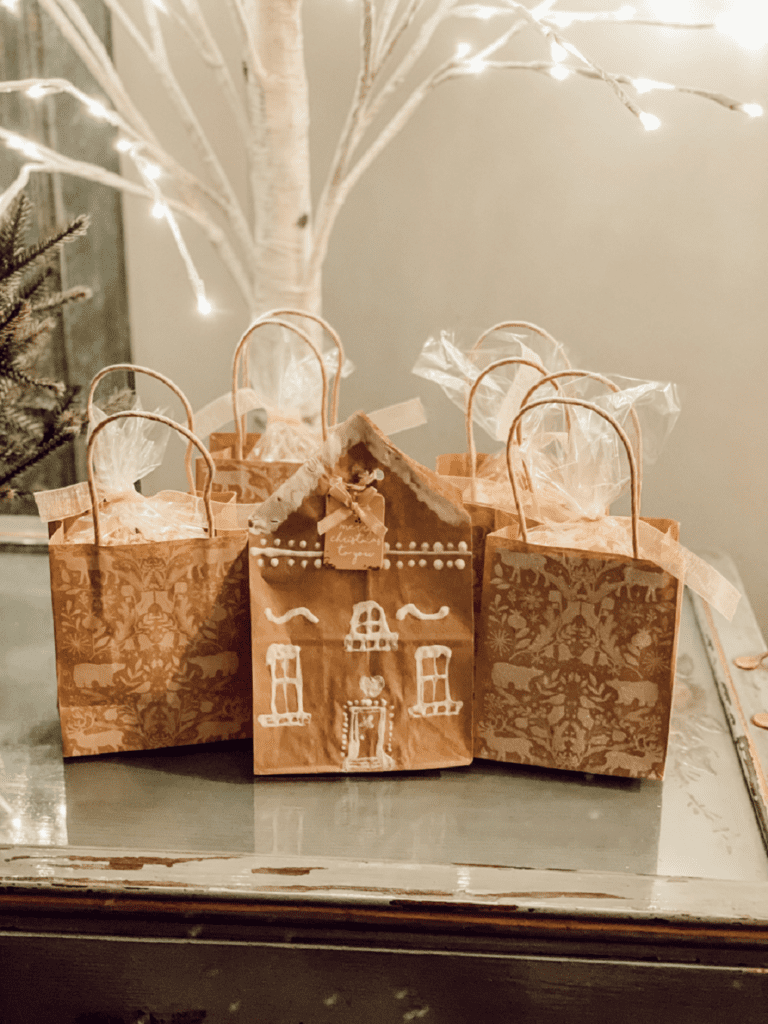 11 Creative Christmas Gift Wrap Ideas
Cindy from DIY Beautify Blog shares her Christmas paper packages that are easy to do and affordable.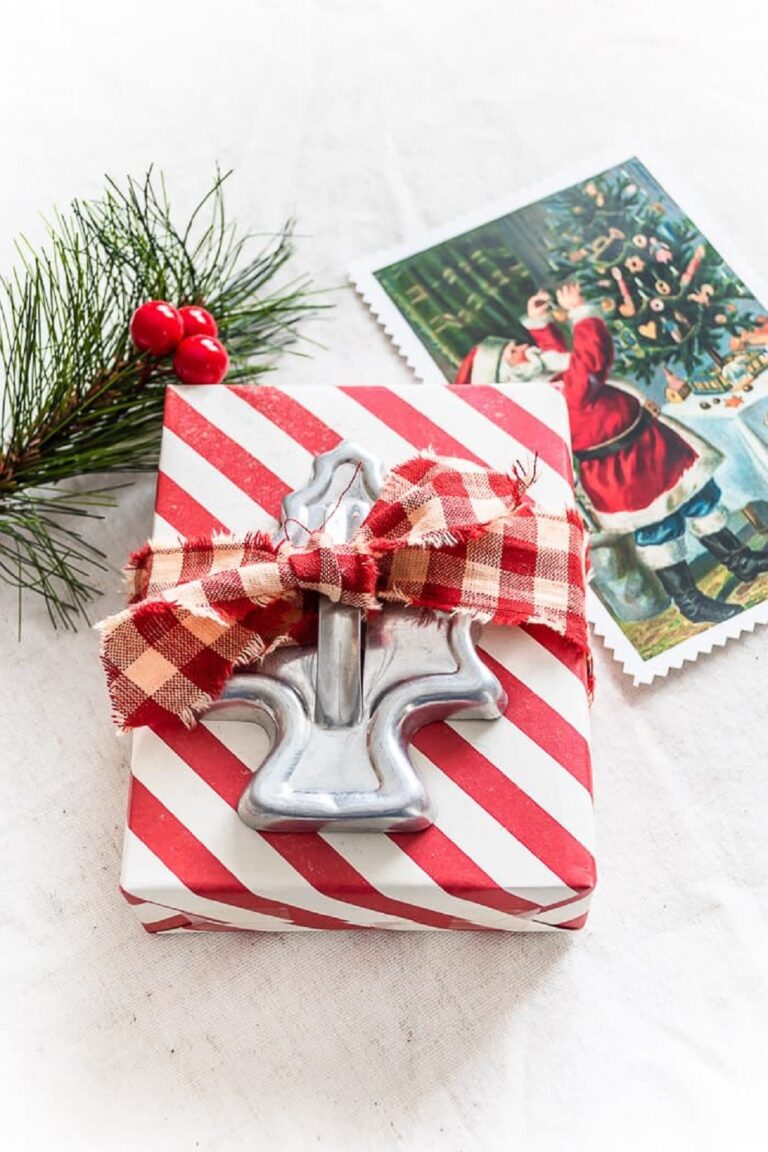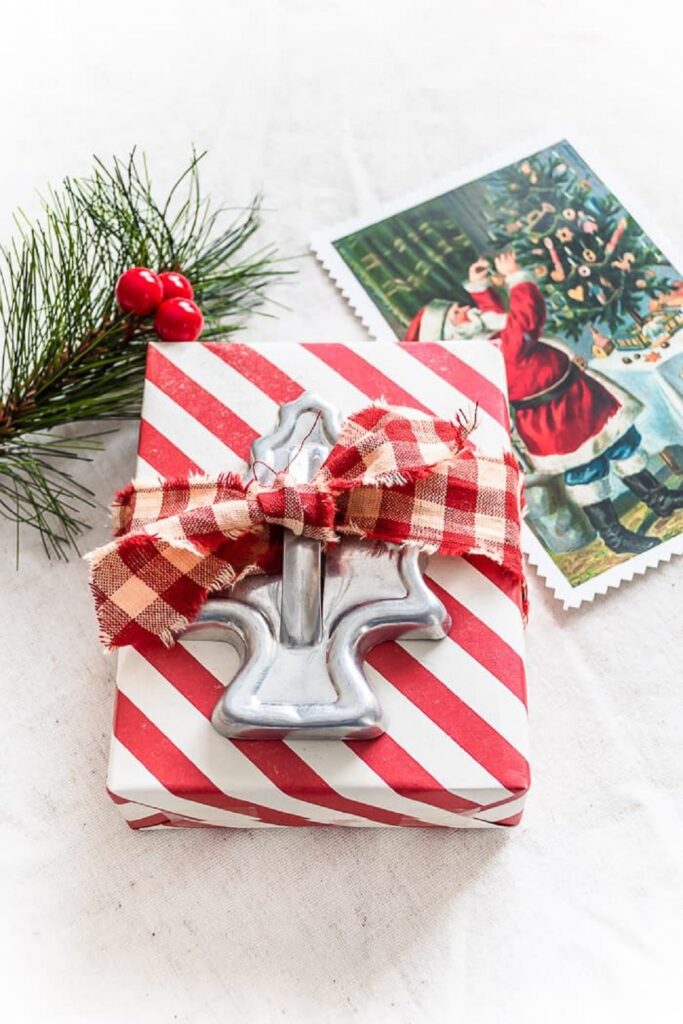 Colorful Christmas Gift Wrap Ideas…One Personality at a Time
When I see blue and green together, my heart loves it! Missy from Sonata Home Design combines color like no one I know. You're going to love her colorful gift wrap ideas!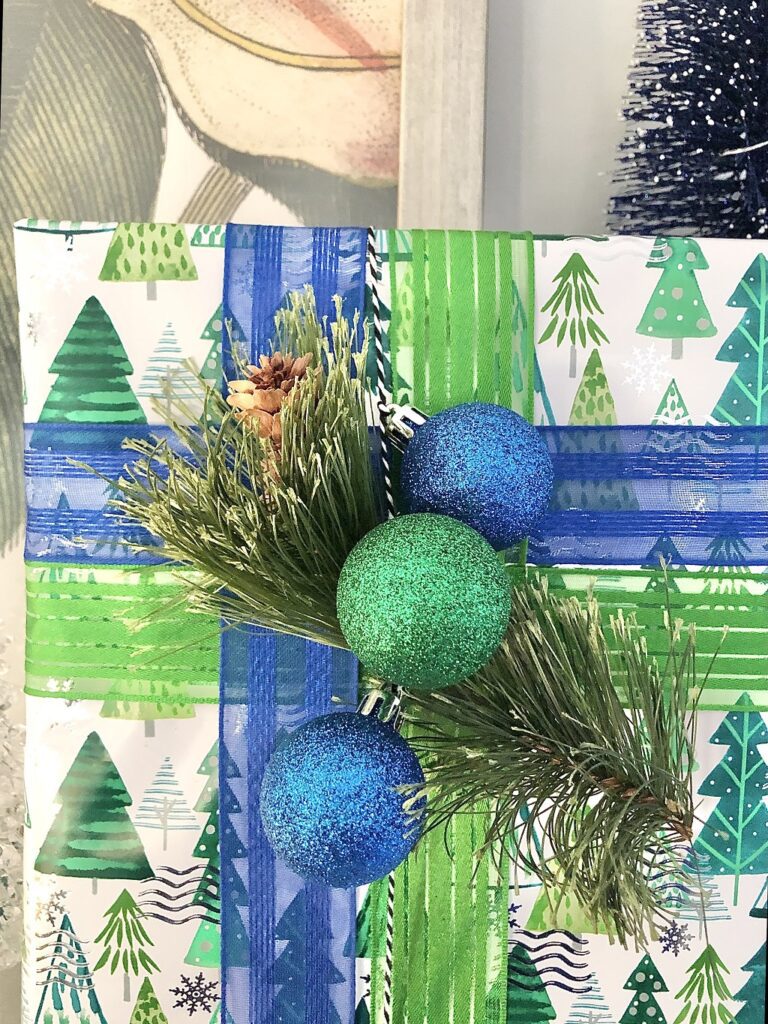 4 Easy Gift Wrapping Ideas
Nicole from Our Tiny Nest brings ease to this busy time of year. You will love her 4 easy ideas.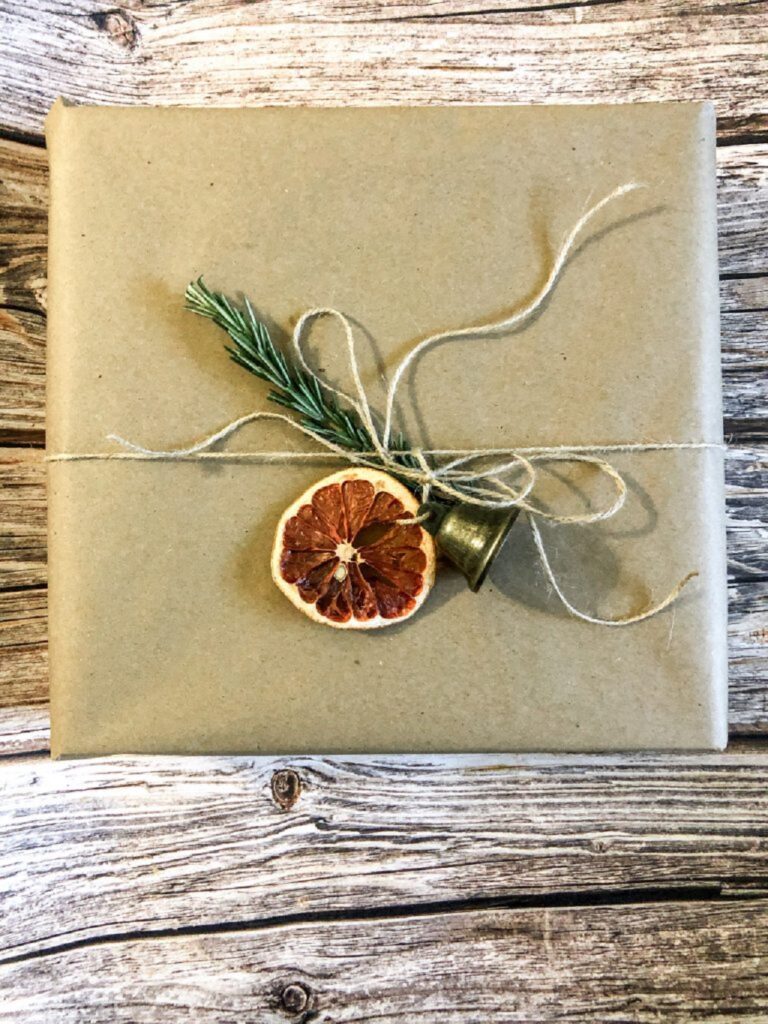 How to Wrap Beautiful Gifts with Target Wrapping Paper
Target comes in for the win with Wendy's beautiful gift wrapping. Wait until you check out all the paper choices.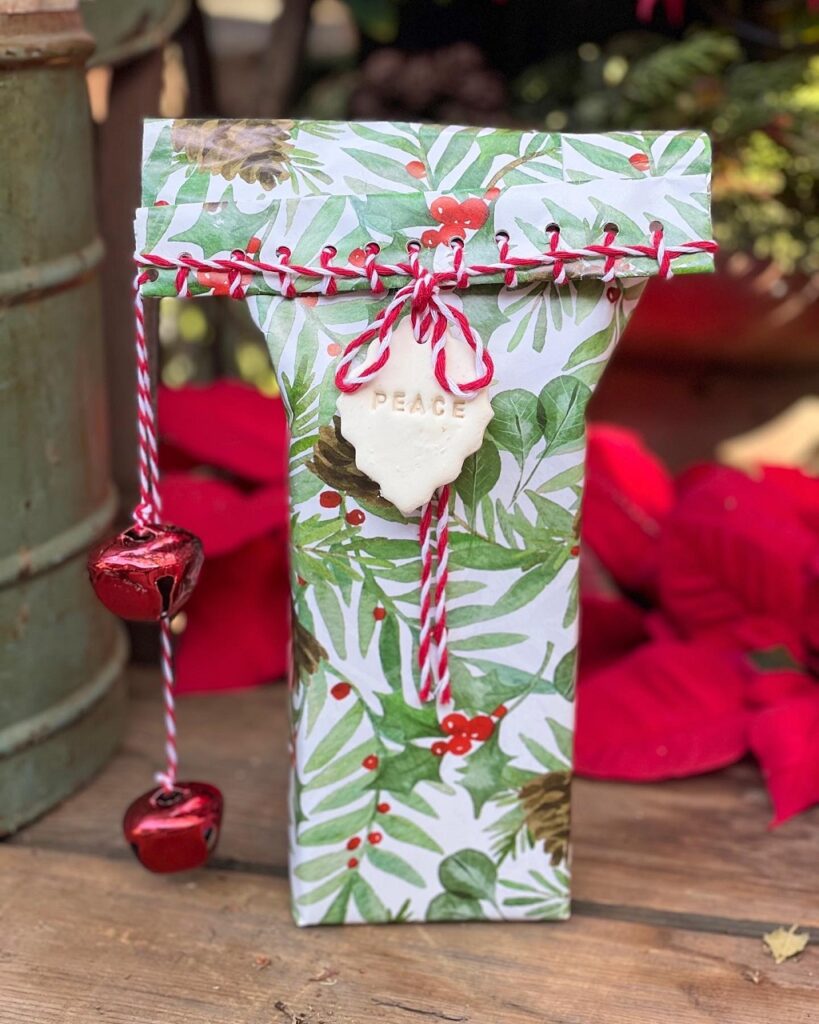 How To Tie A Gift Bow Perfectly Every Time
What's the one thing you struggle with when it comes to wrapping gifts? For me, it's the bow! Rachel from The Ponds Farmhouse takes us step by step to tie the perfect bow every time.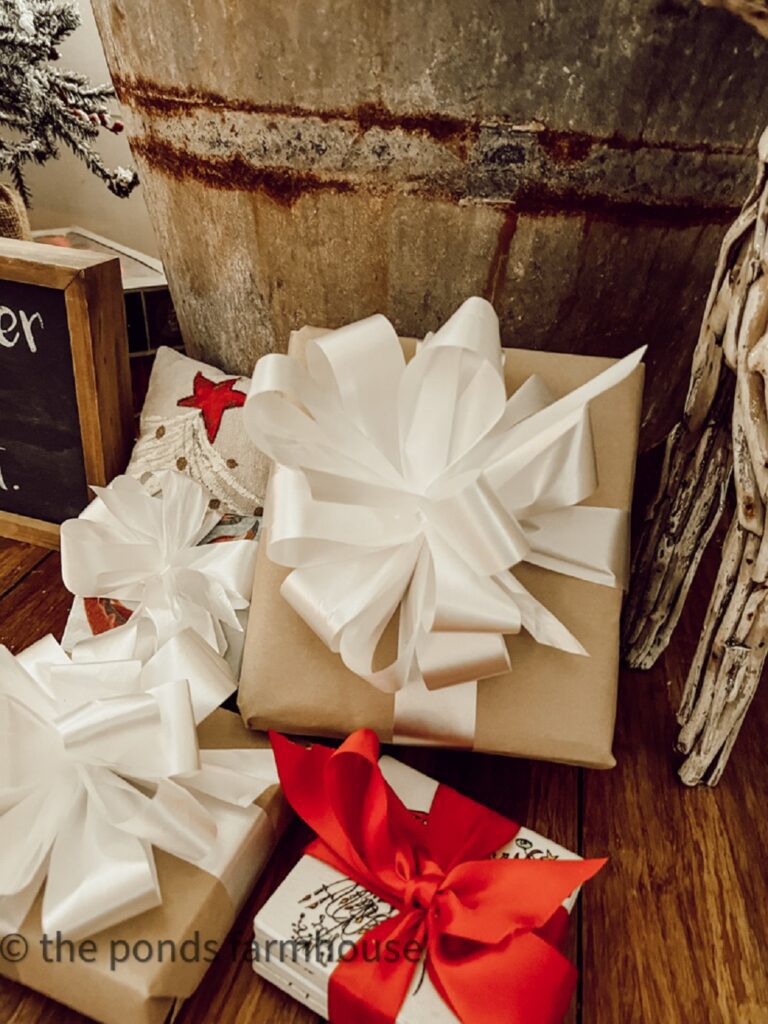 Pin It To Remember It:
DIY Glamorous Christmas Gifts
Jennifer with Bella Grey Design does glamour so beautifully. If you love to embellish your gifts, you've got to see these.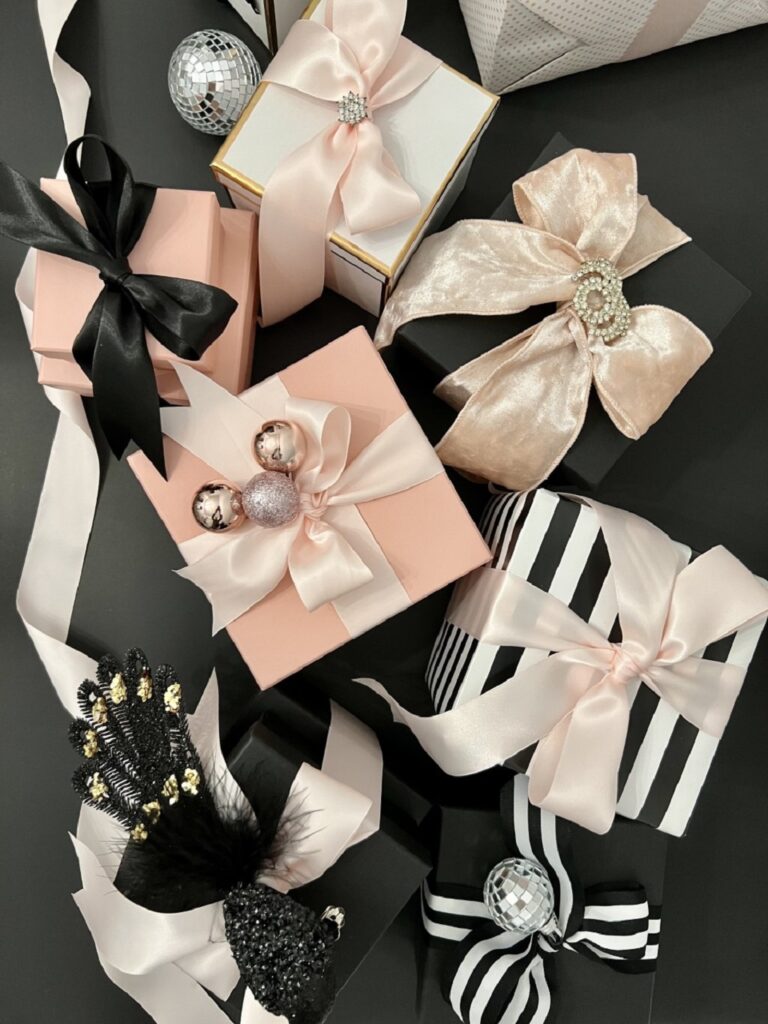 How To Use Fresh Greens On Your Packages
Looking for wrapping ideas that are rustic, cozy, whimsical, and use natural elements, especially fresh greens? Regina from Saved From Salvage has it all in one place.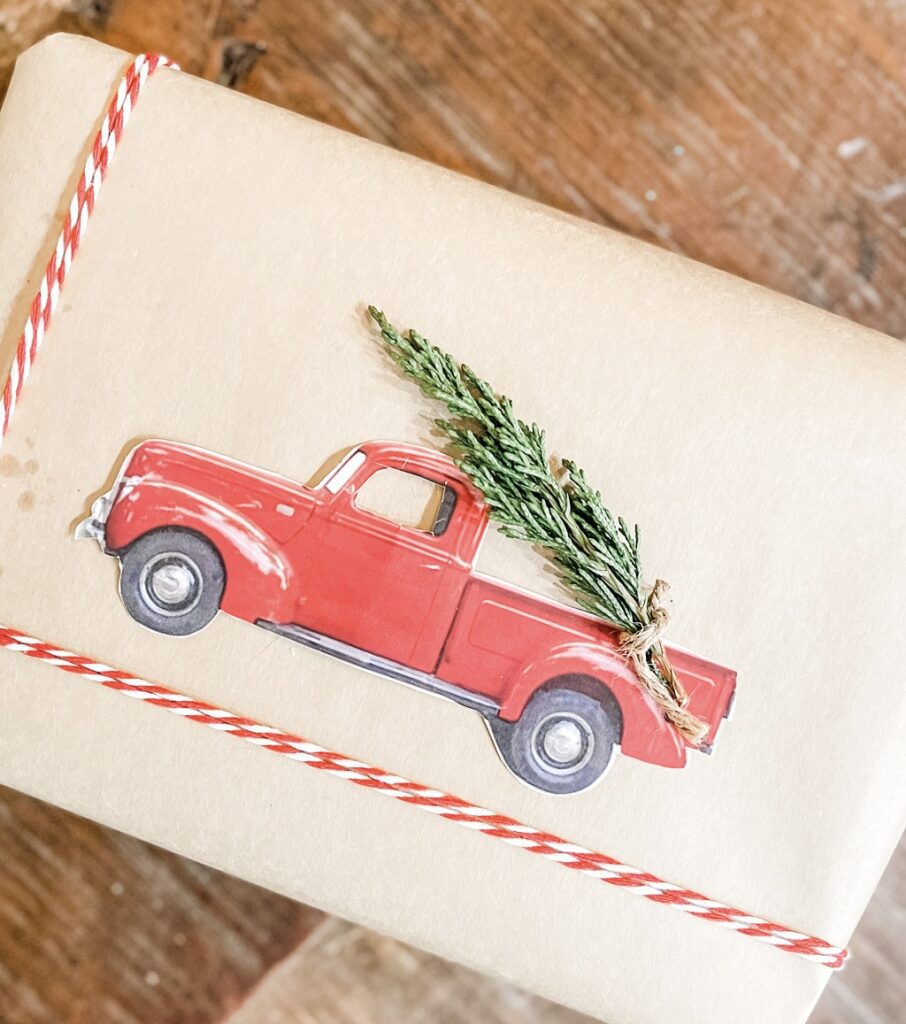 Have you checked out my other social channels? Follow along so you don't miss out on any of my tips, recipes, or stories!  Join me on my other social channels for more! Pinterest, Instagram, and Facebook.
Which of these creative 13 Christmas gift wrapping ideas is your favorite? There are so many beautiful and unique techniques to choose from, it's hard to pick just one! But don't worry, you don't have to choose just one. You can use a variety of different wraps to add excitement and surprise to all of your Christmas presents this year. So get started planning out your gifts, and be sure to include some beautifully wrapped packages in your plans. It will be the best Christmas ever!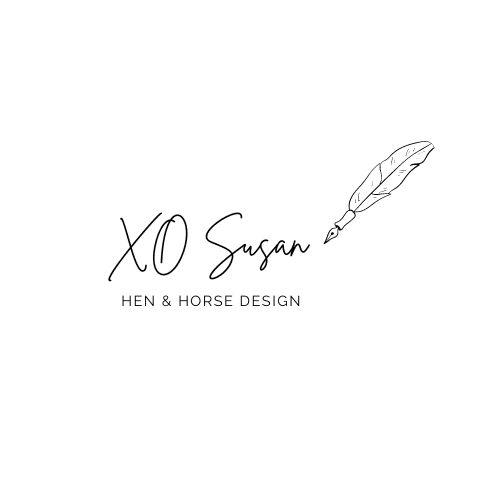 All Post
DIY
Entertaining
Garden
Home Decor
Recipes
Seasonal
Weekly News

  Back
Breakfast
Salads
Side Dishes
Appetizers
Main Dishes
Beverages
Desserts
Soups

  Back
Breakfast Room
Living Room
Kitchen
Dining Room
Main Bedroom
Guest Room
Porch

  Back
Tablescapes
Centerpieces

  Back
Christmas
Spring
Summer
Fall
Thanksgiving
Patriotic
Easter
Valentine's Day

  Back
Organizing
Easy Crafts
Home Improvement
End of Content.