Simple Cleaning Tips You Can Do in 20 Minutes
Would you like to be done cleaning in twenty minutes? Today I'm sharing a few of my Simple Cleaning Tips You Can Do in 20 Minutes.
Got 20 minutes to spare? Why not give your home the facelift it deserves without spending hours and hours cleaning? These simple cleaning tips are designed for busy women or guys, who want a cleaner house but don't have endless amounts of time to dedicate. Get ready for some easy-to-implement ideas that will transform your home from cluttered chaos to zen in no time!
If you are like me, you probably do not wish to spend the whole day cleaning your home. There are so many other things you could be doing with your time! Am I right? You betcha. So let's get started.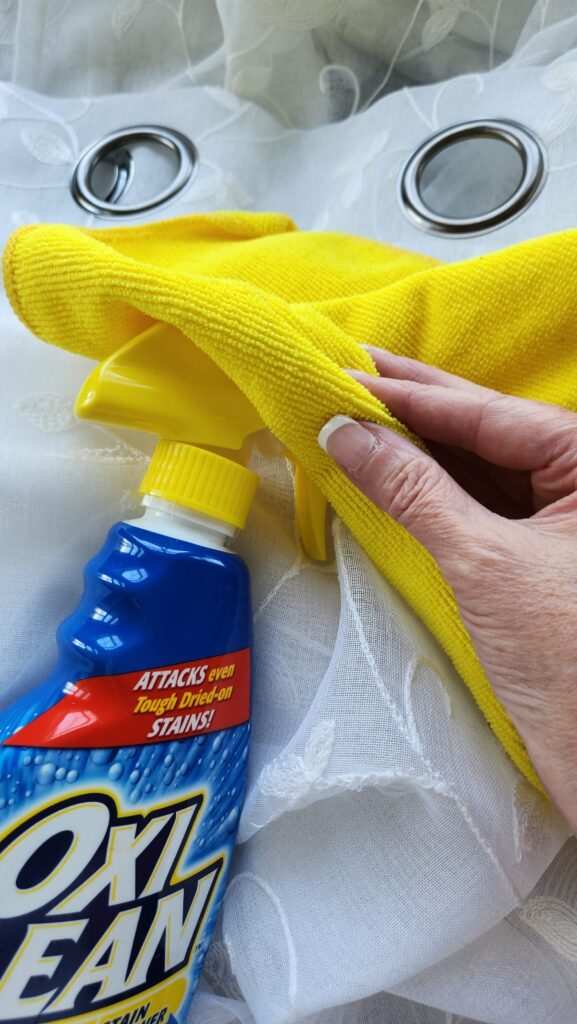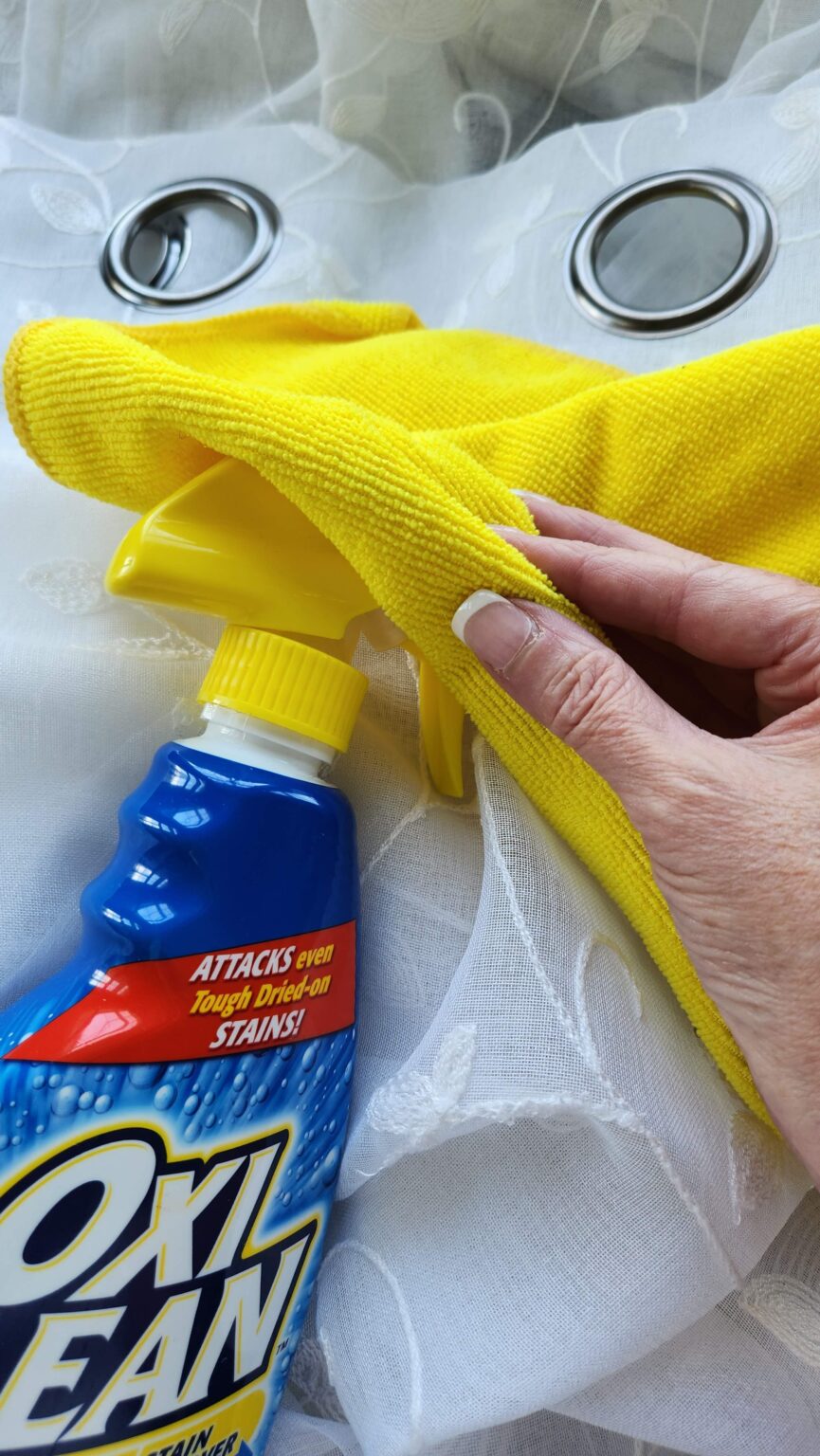 ""As an Amazon Influencer, I earn from qualifying purchases. This post may contain affiliate links which means I may earn a small commission. You may read my
disclosure policy here
".
How can I clean my house fast in 20 minutes?
My goal is to inspire you to start small. Simple cleaning tips are the foundation of a clean home. As a result, doing several 20 minute small jobs daily will make for a cleaner home. There is no need to spend hours or days getting your home in order, once you have a plan and a foundation in place.
Simple Cleaning Tips – Start with a Foundation
Cleaning tips for keeping a clean house can be broken down into four key areas: daily chores, deep cleaning, organizing, and maintainance.
When it comes to daily chores, taking on tasks like doing the dishes and vacuuming every day will help keep your home clean on a consistent basis.
Doing these chores on a regular basis will also help you avoid any build-up of dirt or dust in tight spots. Making your bed daily is also important as it sets the tone for the rest of the room and helps create a more pleasant atmosphere.
Sweep your floors regularly – this will cut down on allergens in your home while also making the space look neater. Plus, you can use microfiber cloths to quickly pick up dust or dirt without having to break out the vacuum cleaner every time!
Where do you start cleaning?
Start by tackling the kitchen first – wipe down the countertops, declutter surfaces, empty the dishwasher, take out the trash, and sweep/mop the floor.
Then move to the bathroom – spray shower walls and floors with cleaner and pick up any towels or clothes laying around.
A vacuum session goes a long way too
Make sure all linens are tucked in the closet tight and folded evenly and organized.
By tackling quicker tasks progressively and looking closely at small details you can quickly but effectively clean your house in less than 20 minutes!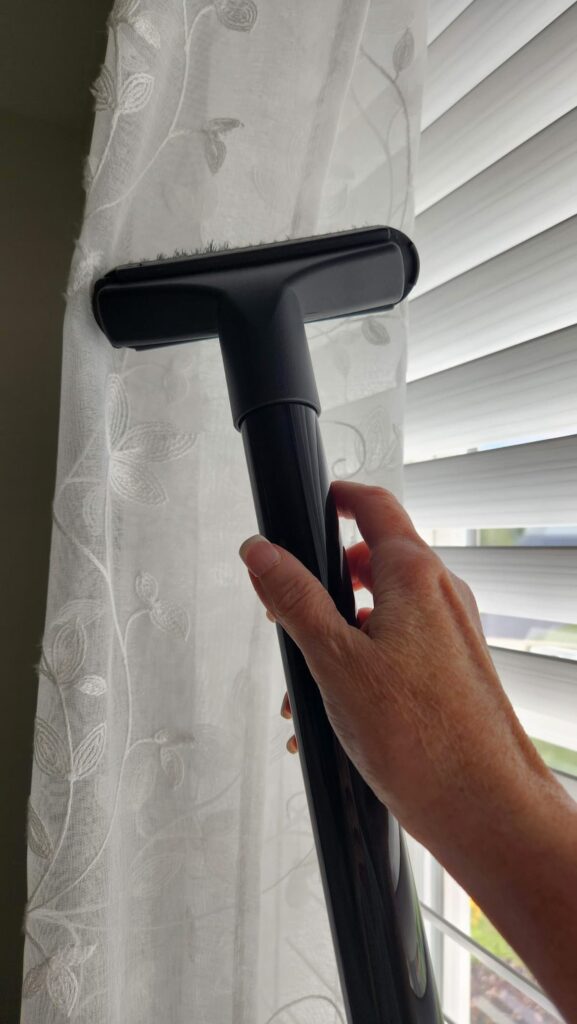 What can I clean in 20 minutes?
12 things to start cleaning today
Shower Curtain – Did you know most shower curtains may be washed? Shower curtains may be washed in your washing machine, as well as the shower liner. Wash with a mild detergent, hang to dry. For the liner, I add a 1/4 cup of bleach to the wash cycle to disinfect and freshen the liner. Hang back up on the shower rod to let it air dry.
Stemware – Glasses can get a film on them that isn't the prettiest to look at! Soak in white vinegar for 5 minutes, then run them thru your dishwasher cycle.
Cleaning your Cell Phone – one Clorox sheet is perfect to clean the front and back of your cell phone. Wipe any excess off.
Reusable Shopping Bags – We've all switched to reusable bags for grocery shopping. Those bags are getting tossed about and handled often. A quick wash cycle will get them clean and fresh again. Hang to dry.
Coffee Makers – Use equal parts of white vinegar and water, then run thru in one run. When that is complete, run just water thru to rinse.
Kitchen Disposal – No need to throw away your lemon peels. Toss them into your disposal for a fresh scent for your drain. Every so often I pour boiling water down the drain to help with any grease buildup.
Microwave Cleaning – No need to spend time scrubby spills or splatters. Place 1 cup of water & a slice of lemon for about 2 minutes in your microwave on high. Let steam, then wipe away the grim easily.
Bathroom – Each morning I do a ten-minute clean-up/wipe-down. It's amazing how well this works to keep your sinks and surfaces clean and sanitized. (once per week I do a thorough cleaning of the shower, toilets, floors, and tub)
Hairbrushes – Use mild dish soap and soak for 20 minutes ( you can do this while you shower – two jobs at once)
Kitchen Drawers – While chatting on the phone or waiting for your coffee to brew, tackle one drawer at a time. Organize, get rid of, and wipe clean.
Cleaning with kids – Put on your child's favorite song and have them join you in the cleaning. You see how much you can get done before the song ends!
No kids at home – Put the music on anyway! Music and your favorite songs are the perfect productivity booster.
Favorite Cleaning Supplies

Extra Time – How about Deep Cleaning?
Deep cleaning is an essential part of maintaining a clean home. This should include cleaning appliances such as refrigerators and ovens that require more attention than day-to-day maintenance. Regularly wiping down surfaces with mild disinfectants can help prevent bacteria from growing in your kitchen and bathroom areas, while scrubbing tile floors with natural cleaners such as vinegar and baking soda can restore their brightness too. Window sills should also be wiped down on a regular basis to avoid buildup of dirt particles that could cause respiratory issues if left uncleaned for long periods of time.
Organizing Tips
Organizing is key when it comes to keeping your home neat and tidy. Investing in storage solutions such as shelving systems or baskets can help keep clutter off surfaces while making items easier to find when needed. Establishing zones where certain items belong – like having coat hooks near the front door – will make sure things are put back where they belong after use, reducing messes over time. Don't forget about closets either – organizing them by season or type of item (e.g., pants together, shirts together) will make finding what you need quick while helping declutter at the same time!
Cleaning Maintenance
Finally, maintenance is essential when trying to keep your house clean long-term. Regularly checking appliances for any signs of wear or malfunction is important; doing this ahead of time can save money by preventing expensive repairs later on down the line! Also be sure to check smoke detectors monthly; replacing batteries if needed and testing them each month is crucial for safety purposes as well as insurance coverage requirements in some states
Have you checked out my other social channels? Follow along so you don't miss out on any of my tips, recipes, or stories! Join me on my other social channels for more! Pinterest, Instagram, and Facebook.
I hope you are inspired to use these simple cleaning tips in your own home.
Building a foundation of a quick, simple cleaning routine is key for an overall organized and clean home.
Sometimes the quickest and easiest cleaning tips are the most helpful. The next time you have a spare 20 minutes, try out one of these simple cleaning ideas to help keep your home clean and tidy. Do you have any other quick cleaning tips that you swear by? Share them with us in the comments below!