How to Make a Reindeer Bottle Decoration
It's hard to believe Christmas is almost here. Today I'm going to show you how to make the absolute easiest Reindeer Bottle Decoration!
I absolutely love Christmas time. I'm sure this stems from my parent's love of the holiday. They would set the table and each night after Christmas, all the way through New Year would invite different friends over for a party! I remember some nights when they would entertain, laughing and eating delicious treats they had made until the wee hours of the morning! They loved this!
I've joined up a great group of ladies for a three-day Blog Hop. there is so much holiday inspiration with these fabulous ladies. If you are coming over from the amazing Karianne Wood from Thistlewood Farm Welcome.! Karianne is a dynamo and has the most wonderful blog!
Reindeer Bottle Decorating
Christmas is almost here, and with it, a wonderful excuse to go all-out on decorations! Making reindeer bottle decorations is fun and easy–the perfect project for getting in the holiday spirit.
To get started, you'll need some bottles, pipe cleaners in brown and red, googly eyes, decorative ribbon, and glue. First, cut three brown pipe cleaners into smaller pieces and attach them around the rim of the bottle to look like reindeer antlers! Finish off your decoration by using glue to attach two googly eyes on the neck of the bottle. You can even tie a scarf by using a festive ribbon around the reindeer's neck.
Choose Any Bottle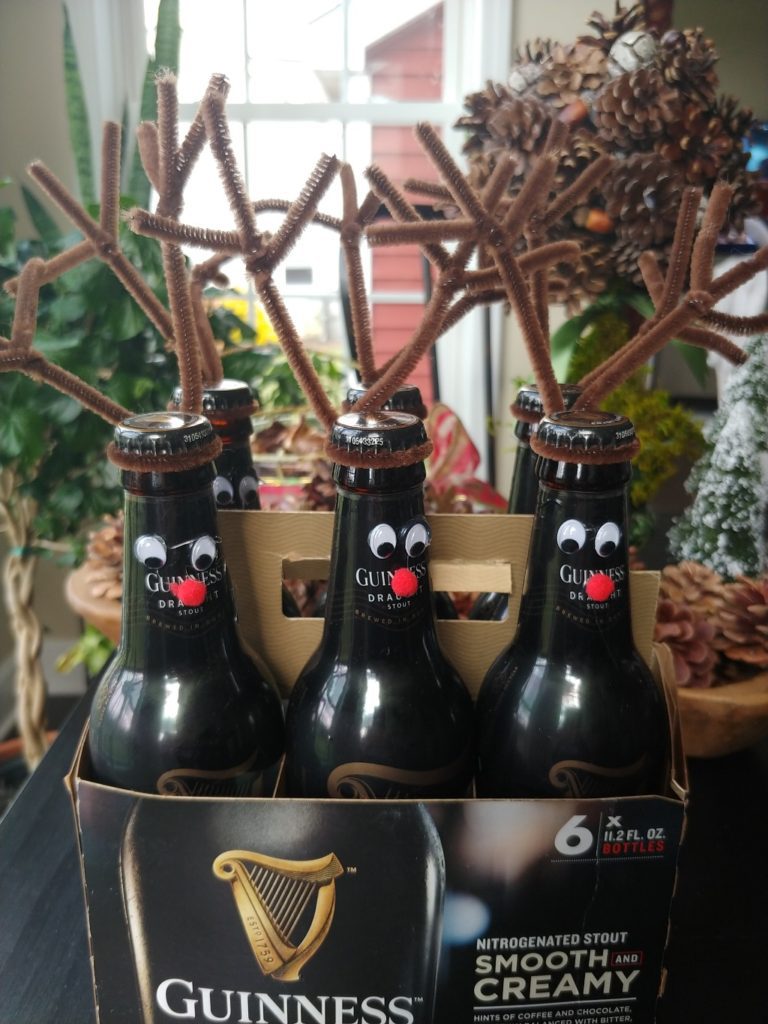 "This post may contain affiliate links which means I may earn a small commission. You may read my
disclosure policy here
".
What You'll Need to Make Your Reindeer Bottle
Pipe Cleaners (brown)
1 Bag -Red Pom Poms
1 Bag – Google Eyes
Root Beer Bottle/Orange Crush Bottle/Beer Bottles (however many you choose)
Glue Gun
Glue Sticks
Wire Cutter
Once you decide which type of bottle you will use for your Reindeer Bottle it's full steam ahead! (I'm pretty sure that's what Santa told Rudolph when they were getting ready to fly off into the night delivering toys to all, or maybe that was Rudolph that said it? 🙂 )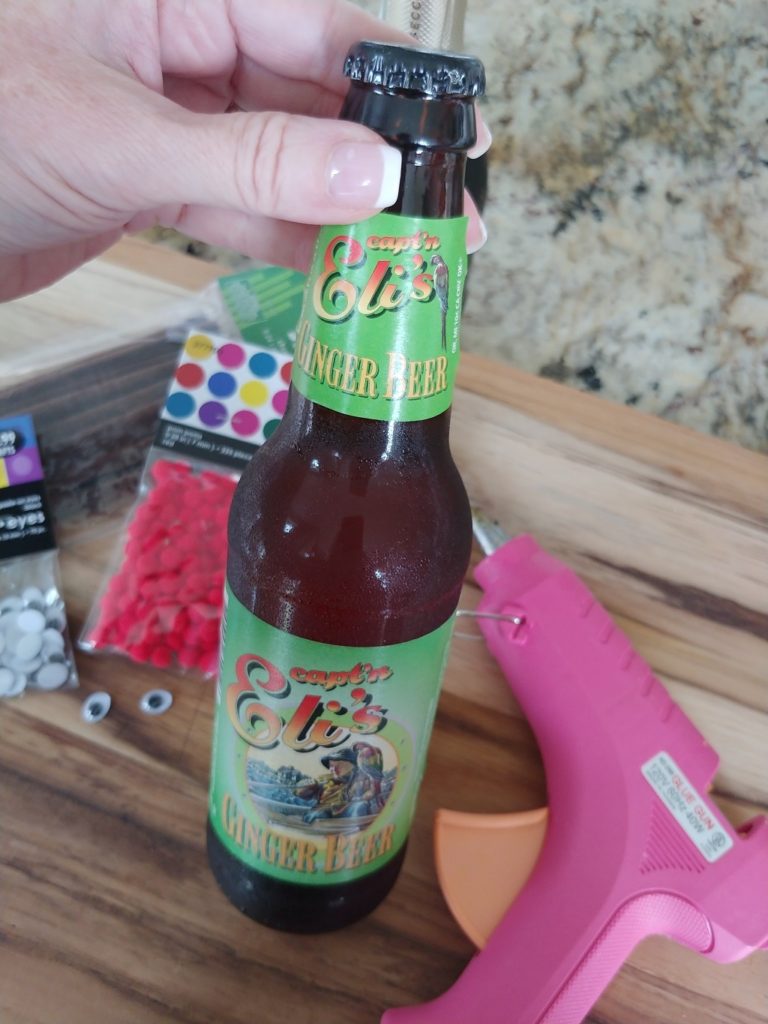 This Reindeer Bottle Craft will work on any bottle, whether it be a wine bottle, orange crush, root beer, or a beer bottle.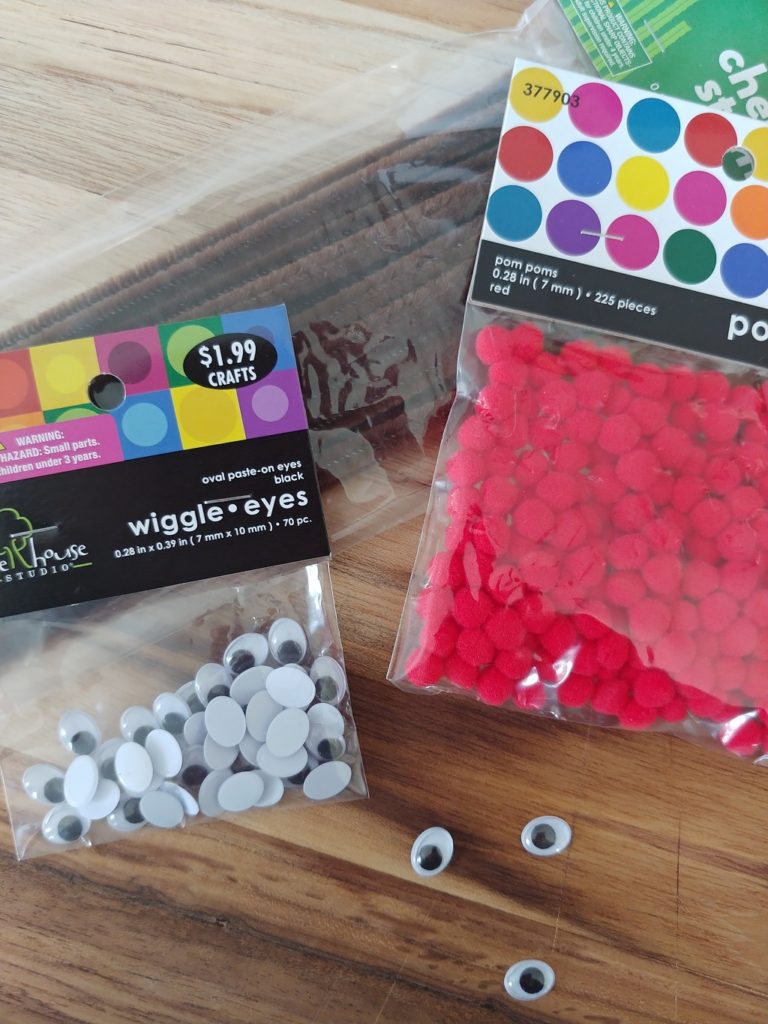 I used one bag of eyes and one bag of red pom-poms like these!
Here are the pipe cleaners I used!
Enjoying this post? Sign up for my newsletter!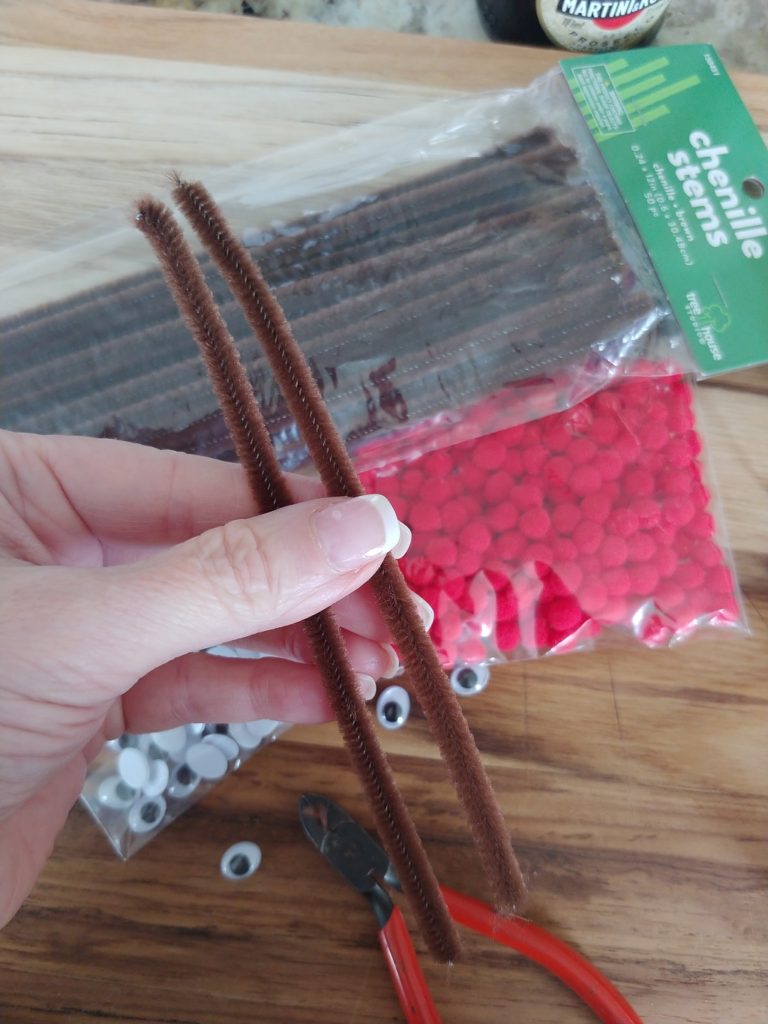 Step one is to cut one pipe cleaner in half. (Set Aside) Then take one non-cut pipe cleaner and wrap it around the top of the bottle.
I used these wire cutters.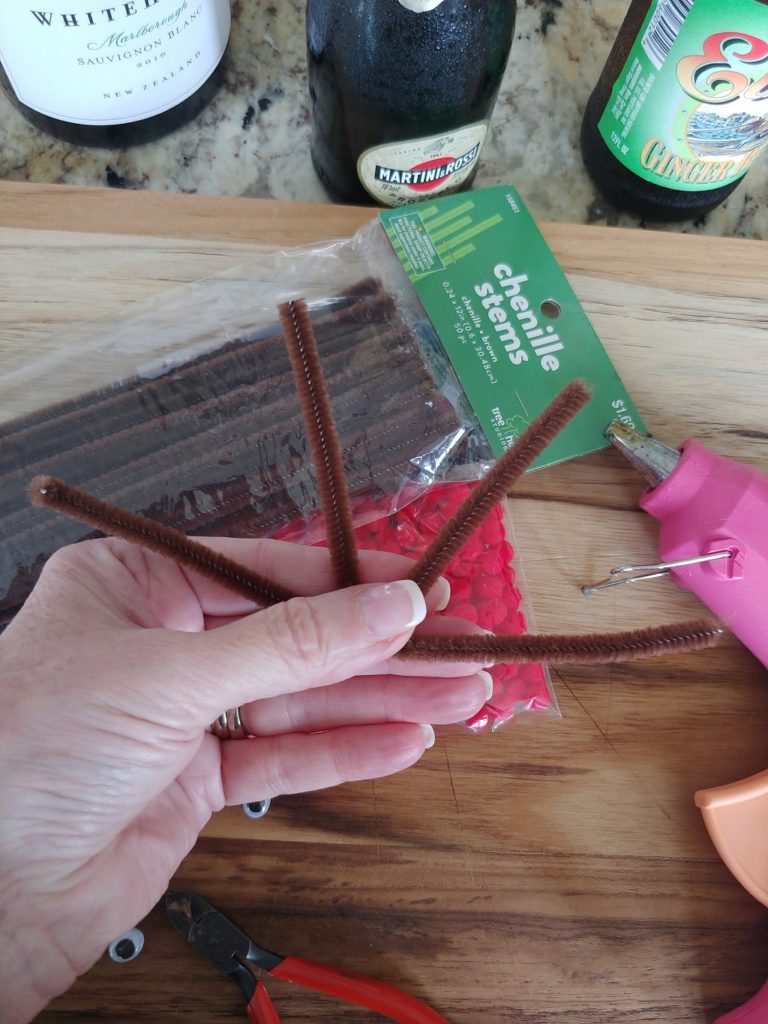 Once you have the longer-length pipe cleaner wrapped around the bottle, take the two cut pieces and create a V shape.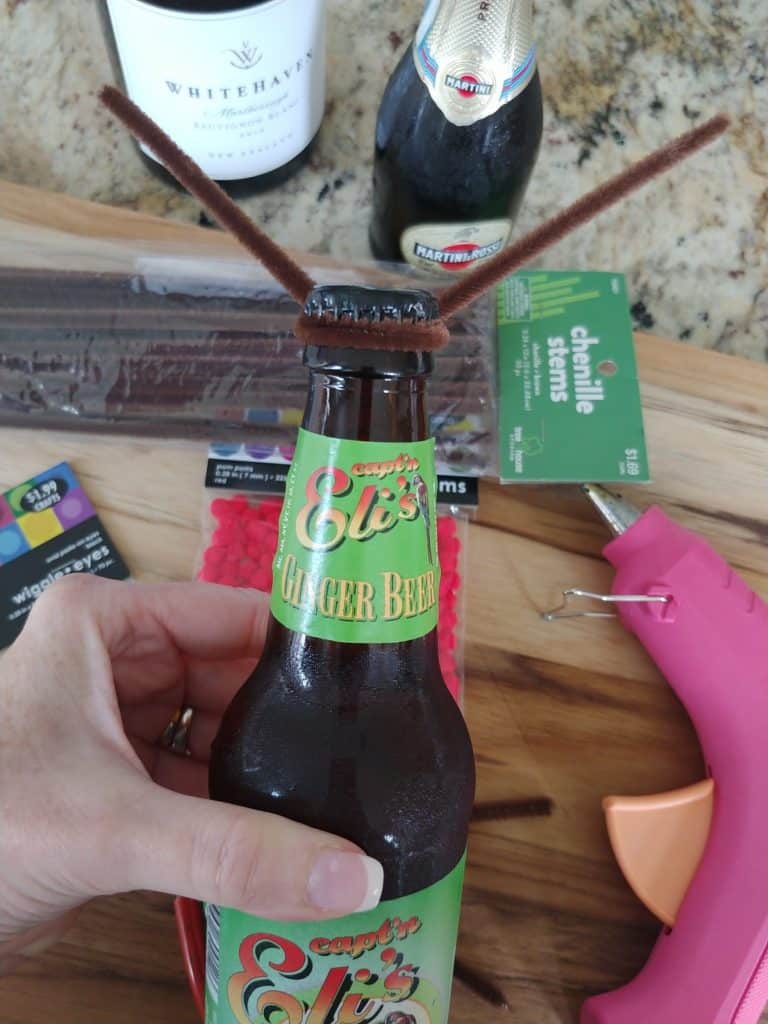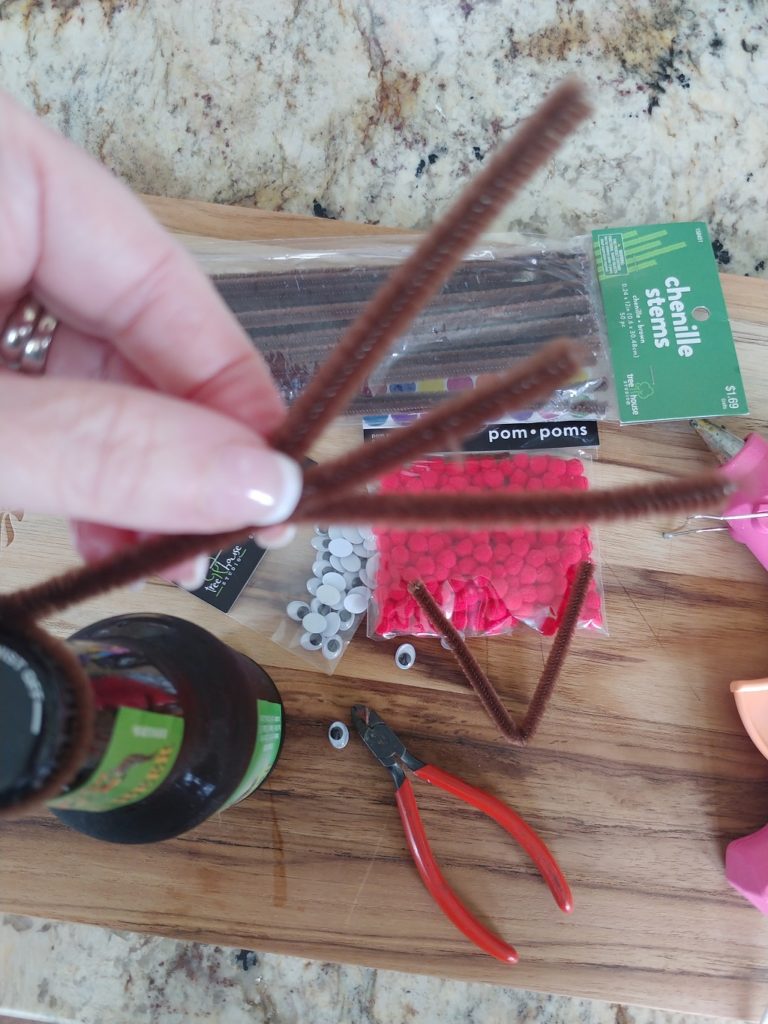 Wrap the V-shaped pipe cleaner around the end of the long pipe cleaner about three inches from the end of the pipe clearner, to form antlers. Do this on both sides of your 'reindeer'!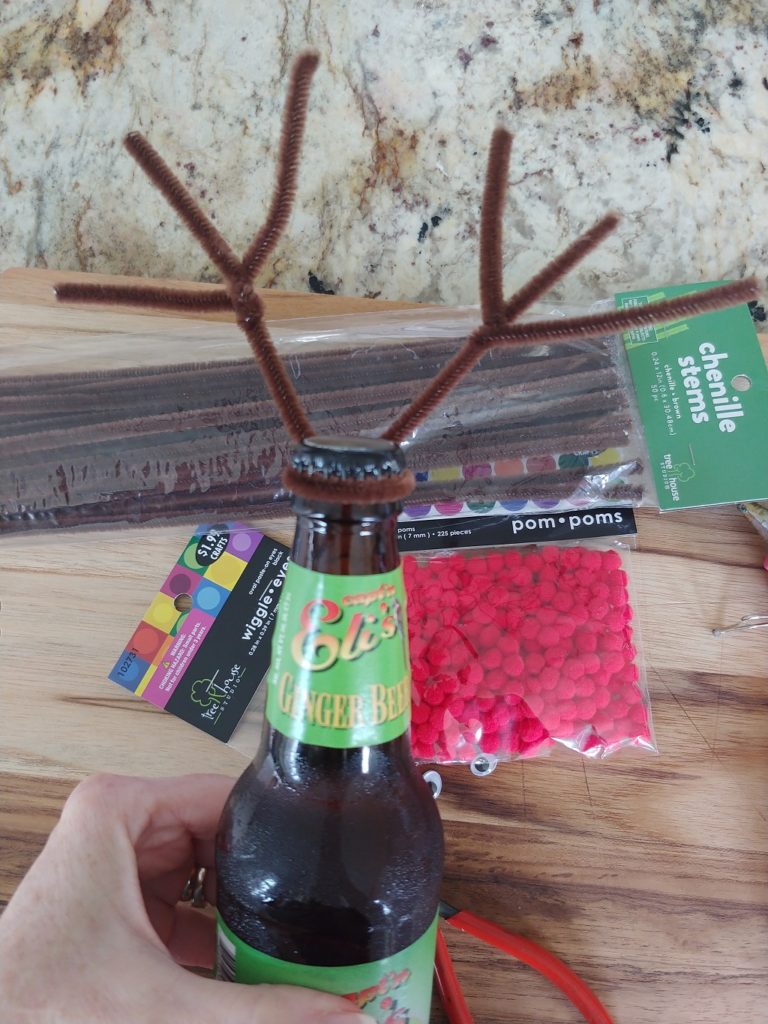 The next step is to add the eyes. Dab a dot of glue from your glue gun where you would like to place the eyes. Carefully add the google eye on top of the glue dot. (some dots come already with an adhesive)
Repeat for the other eye.
Next up is adding the red pom pom nose!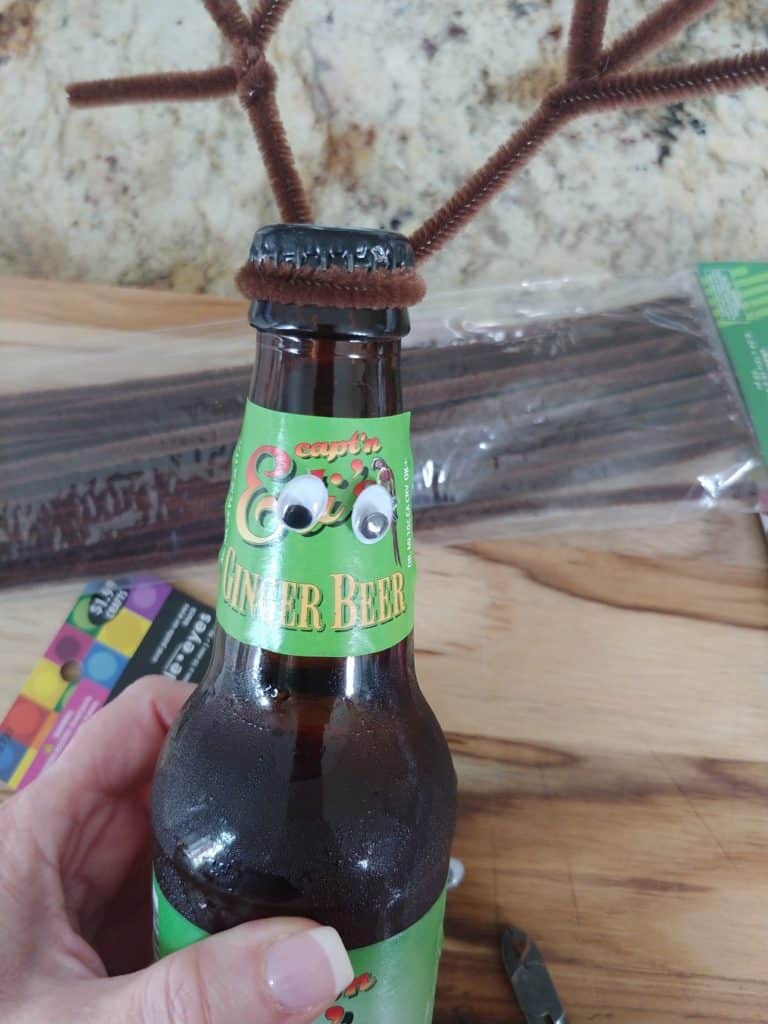 Wasn't the Reindeer Bottle Craft Fun!
It's that easy!
My husband and I have given this Reindeer Bottle gift to his golfing buddies, tennis friends, and family.
Everyone loves them!
Imagine your children's eyes when they see their favorite Root Beer bottles all decked out as Reindeer!
How to Make a Reindeer Bottle Decoration is one of those ideas you might want to tuck away in your memory for later when you need a last-minute gift idea!
Have you checked out my other social channels? Follow along so you don't miss out on any of my tips, recipes, or stories! Join me on my other social channels for more! Pinterest, Instagram, and Facebook.
Next up on the Blog Hop is Missy Noonan from Sonata Home Design. If you click the link here, it will take you to her Christmas Blog post. It's so much fun as you can go from blog to blog by following along on each link!
Although it may seem early, there's no time like the present to get started on your Christmas decorating. This easy Reindeer Bottle Decoration is a great way to add some festive fun to your holiday celebrations. I hope you'll give it a try!
How to Get Ready for Christmas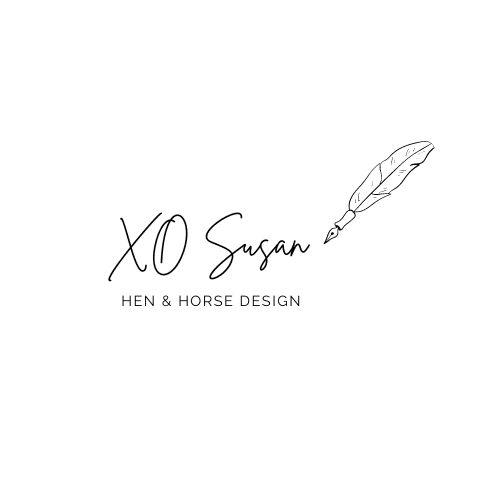 All Post
Blog
Dining Room
Entertaining
Kitchen
Living Room
Recipes
Shop My Home
Tablestyling

Back
Breakfast
Salads
Side Dishes
Appetizers
Main Dishes
Cocktails
Desserts
Soups

Back
Kitchen
Dining Room
Living Room
Master Bedroom
Guest Room
Porch
End of Content.