Romantic Dinner Table at Home
Do you need ideas for a Romantic Dinner Table at Home? Today I'm sharing my romantic table-setting ideas just in time for Valentine's Day.
If you follow me on Instagram, you know I'm obsessed with pinks lately. What better time to have a pink obsession than right before Valentine's Day? It's the perfect color for a romantic table setting for two!
February is probably the most romantic month of the year due to celebrating Valentine's Day. In my opinion, it is also a great night to stay in and have dinner at home!
Of course, red and white are typically the colors that are associated with Valentine's Day.
My thought is that there are no wrong colors to celebrate the love you have for your loved ones. Blue hearts, green hearts, or red hearts will express your love perfectly!
This year, pink has my heart!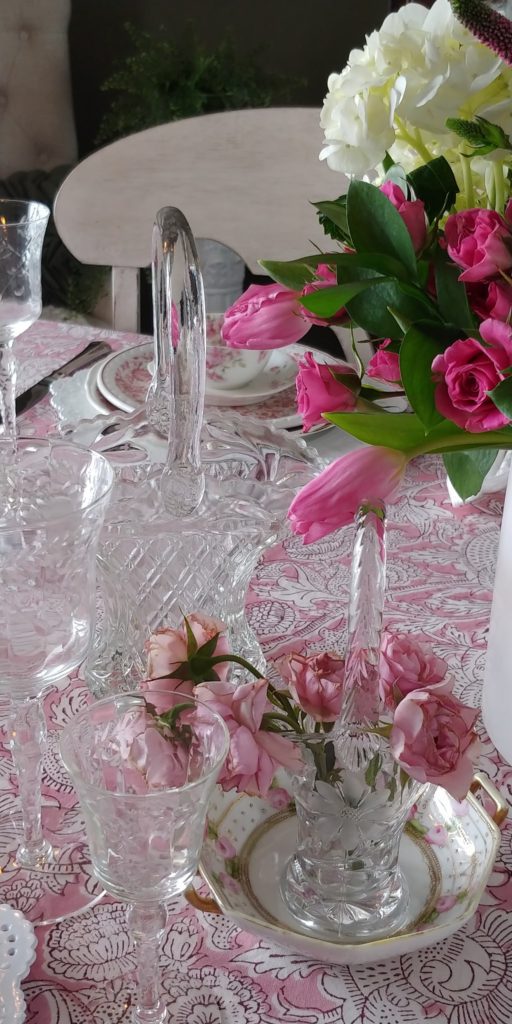 "This post may contain affiliate links which means I may earn a small commission. You may read my
disclosure policy here
".
Romantic Table Setting Ideas
Before I begin to set the table, I start with my inspirational piece.
Undoubtedly, this may be a single plate, glass, goblet, or possibly what I will be serving for dinner.
In this case, I was inspired by this gorgeous tablecloth I received a few weeks ago. It was on my Instagram page that I first saw the table-setting challenge.
The challenge was to set a table using a non-seasonal tablecloth. (It was around Chrismas time and I used a green fern throw as a tablecloth)
Well, guess what? I won the challenge and received this lovely pink table covering from JustDarviny.
Being I never really win anything, I was quite pleased. Here is the best part, it was pink! Instantly I knew it would be perfect for my Valentine's Day romantic table setting.
Tablesetting Tips
If you want to add instant romance, move a small table and chairs next to your fireplace for a warm and cozy meal!
2. Not wanting to get too fussy with the table settings, I opted to use my vintage crystal wedding baskets for vases.
3. Before I set my table, I always shop at my home first. 
4. In addition, adding a fresh rose bouquet or rose petals is a simple way to add romance. I made this recently and added it to my pink table.
5. Another romantic table setting idea is to use candles in the shape of a heart!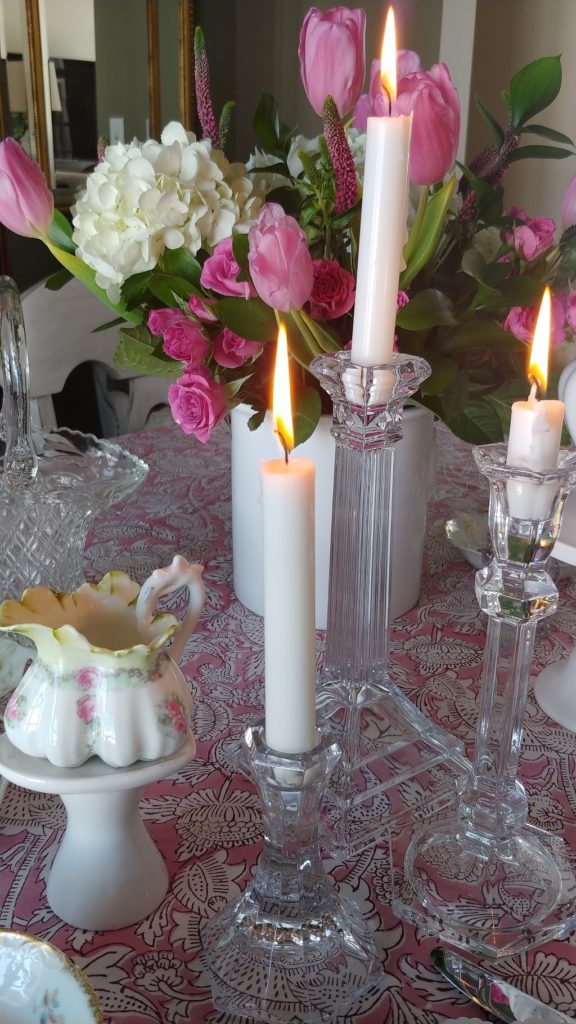 Up next was deciding which plates I would use. As a dish collector, I love finding new dishes to coordinate with ones I already own.
You do not need to buy a whole set. Many times the dishes I own are only four of one type or six of another.
The key is to find colors that will complement what you already own!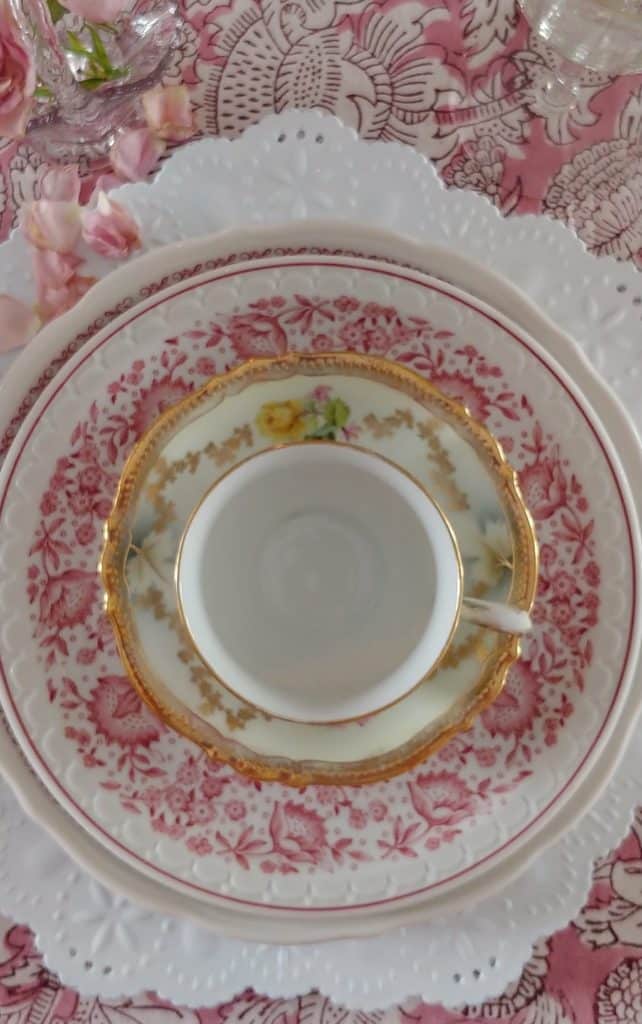 Recently, I found these pretty plates at an estate sale. I could not pass them up and thought they would coordinate well with my tablecloth.
What do you think? I purchased six plates for $5.00.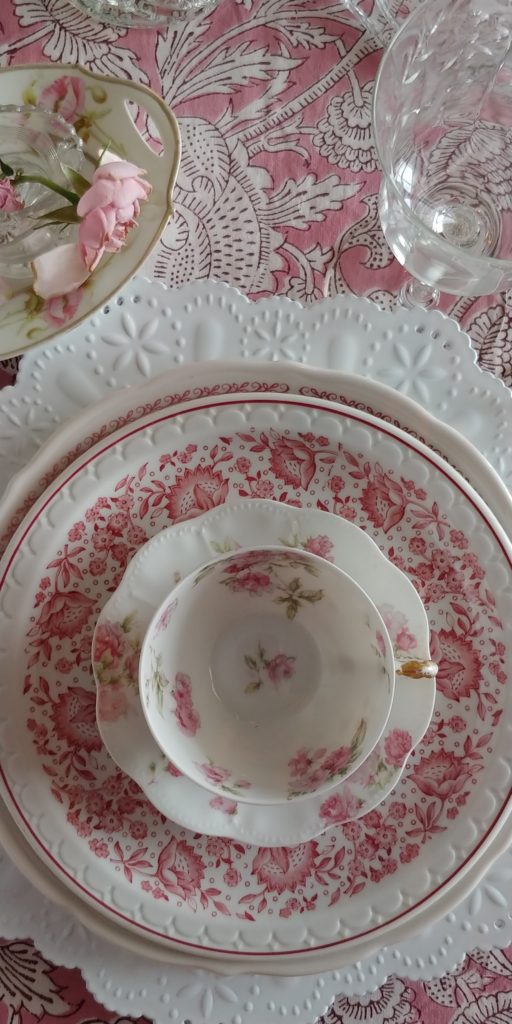 Finally, for each place setting, I used a different pink teacup! I love how each one made the place setting special!