I love baking this time of year! One of my favorite things to make is my Easy Baked Pear Recipe. 
This fresh and sweet-tasting Easy Baked Pear dessert will have everyone sticking around the table for just a little bit longer! 
Pears are a great source of fiber, and they're also relatively low in sugar compared to other fruits. When they're baked, they lose even more of their water content, concentrate their sweetness, and make them extra soft and tender. Serve this dish with a scoop of ice cream or some whipped cream, and you've got a delicious dessert that's sure to please everyone! Let's get started.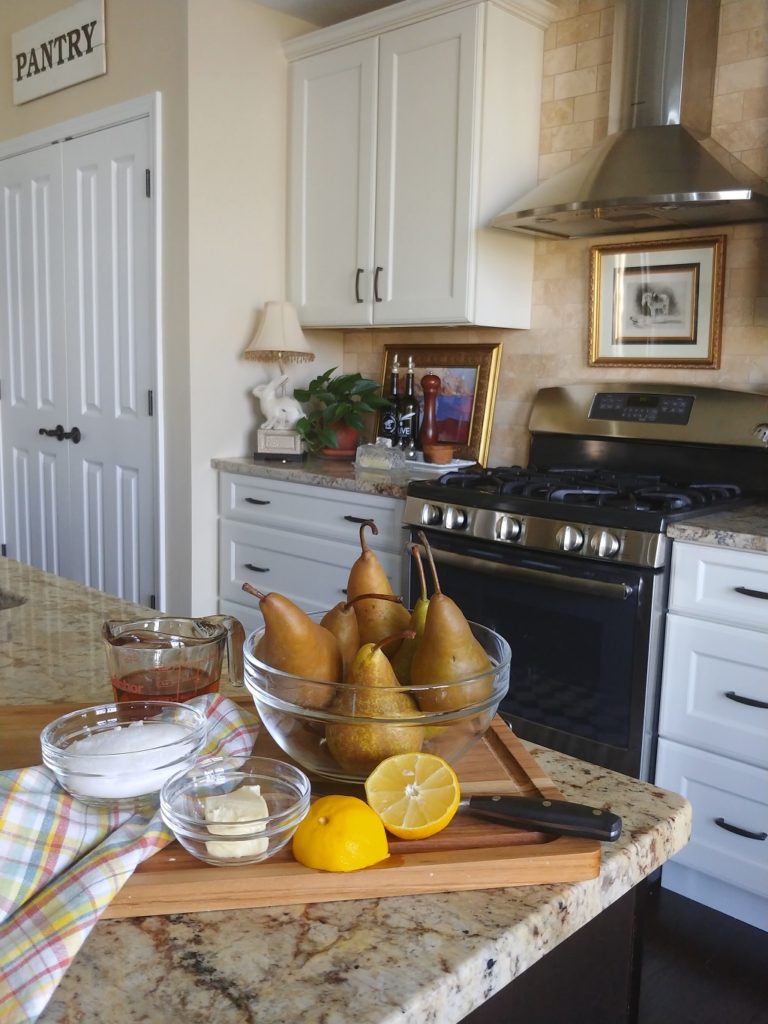 "This post may contain affiliate links which means I may earn a small commission. You may read my
disclosure policy here
".
Imagine, warm delicious fruit with sugar! Yes, please! I'm pretty sure you'll be making this Easy Baked Pear Recipe year after year.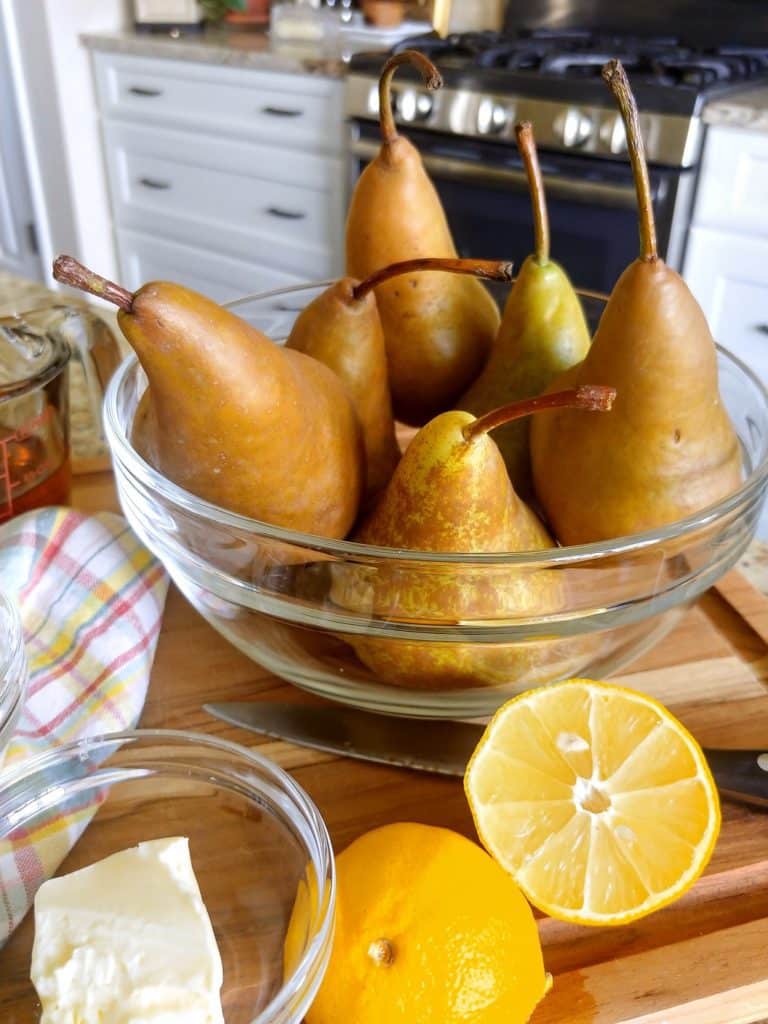 Memories of Family Baking Days
For years my Easy Baked Pear Recipe has been served in our home. As soon as summer ends, I get the desire to cook and bake more. With autumn slowly turning into winter, the warmth of food, sitting around the table, lingering candlelight, and tasty treats fill my mind!
Food for me means family. I can vividly recall my mother and father baking pies for days at a time. There were times they would bake 10 to 15 pies in a day. Then came the cinnamon rolls with the leftover dough or occasional zucchini bread, or six. Those came in droves as well. 
When my mom and dad baked, they baked a lot! 
Quick & Easy Baked Pear Recipe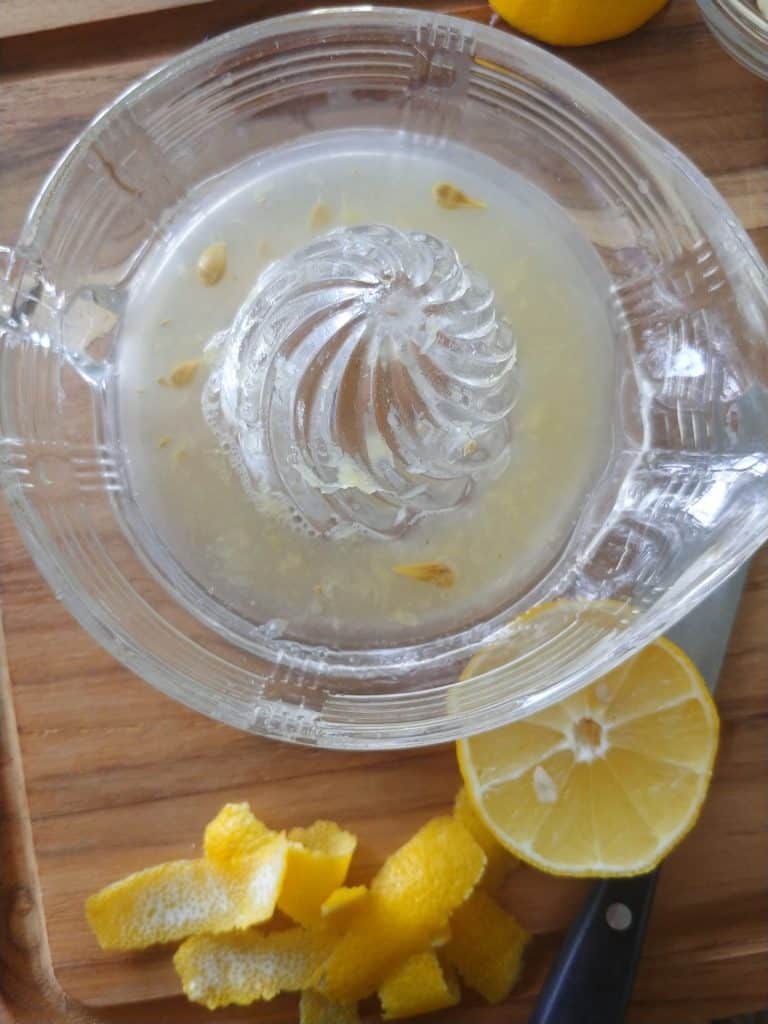 Once I've gathered my ingredients, I start by peeling the lemon and squeezing the juice. Place the juice aside. 
This scent immediately is enticing. There is nothing like the scent of freshly squeezed lemons!
Step 2 is to core out the center of the pears. Be sure to leave the stem on the top of the pear.  I've flattened the bottom of the pear in order to have the pear stand upright.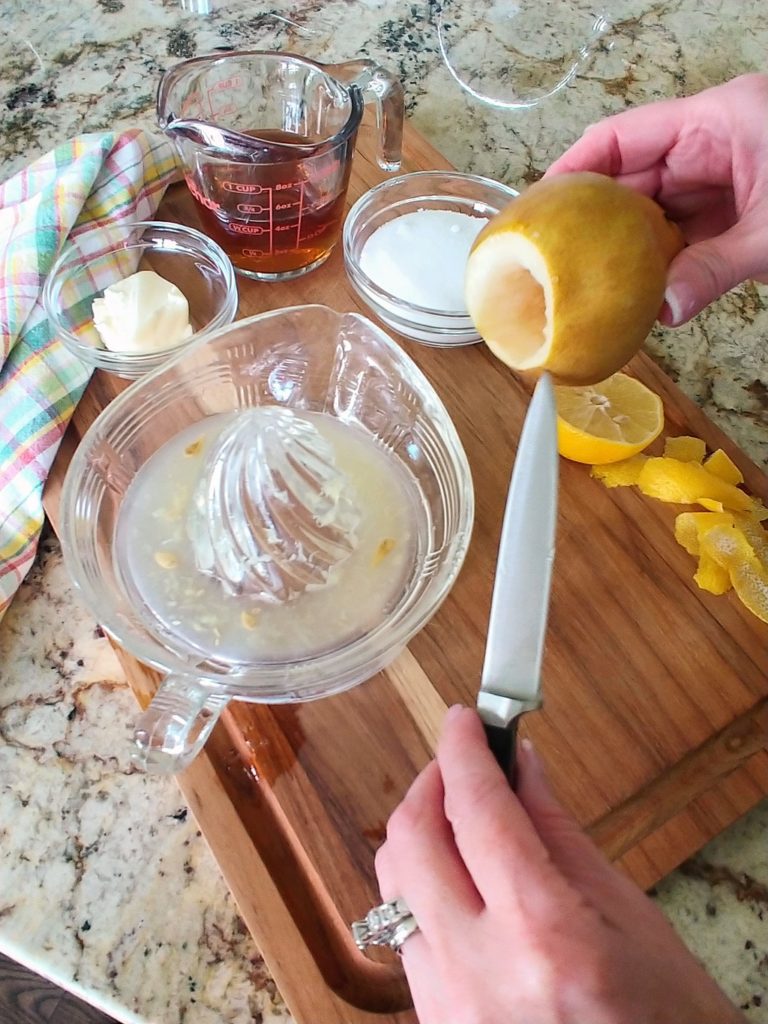 Next, it's time to brush the inside of the pear with lemon juice, then sprinkle inside the pear with sugar.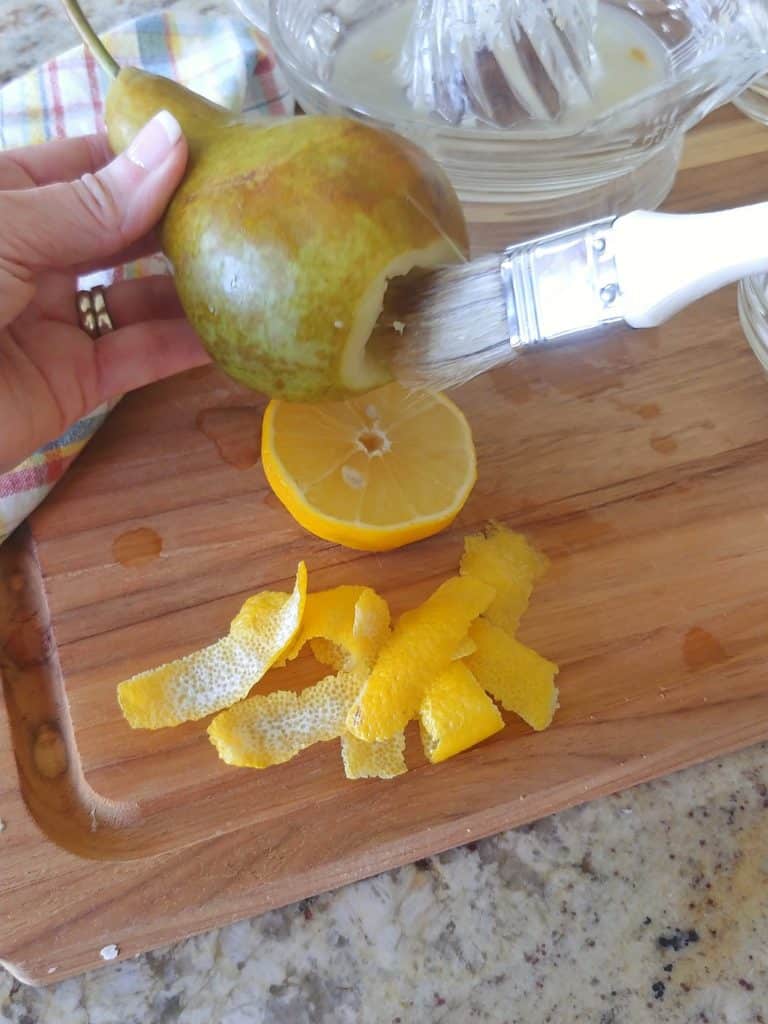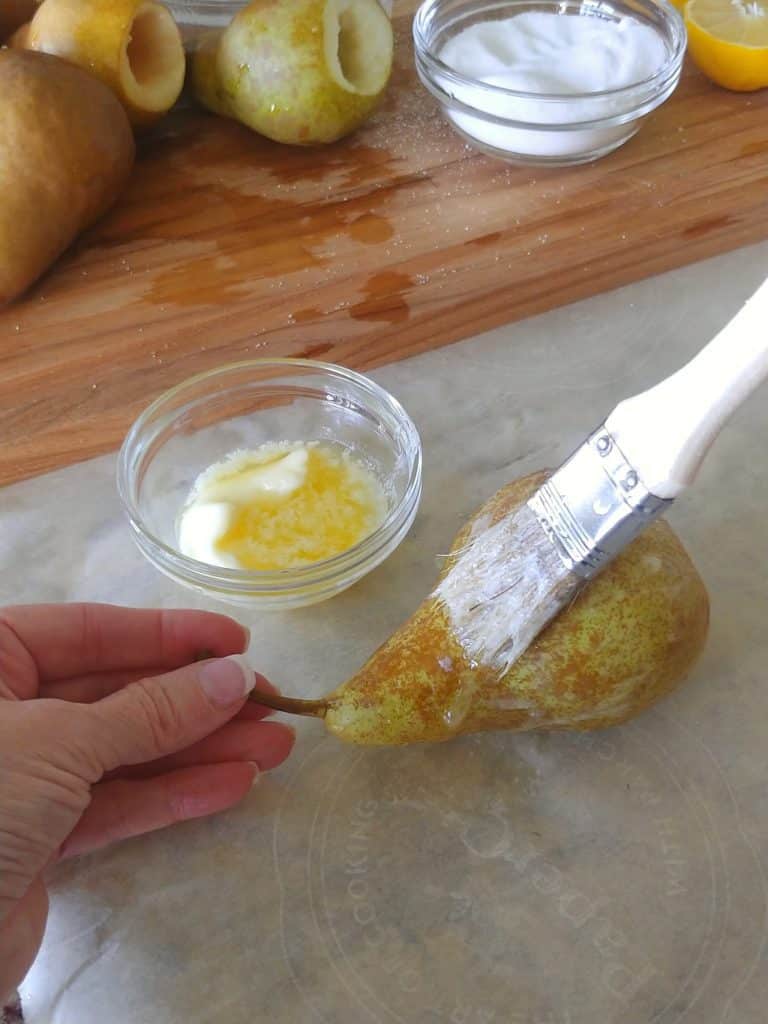 After completing those steps, brush the outside of the pear with the melted butter.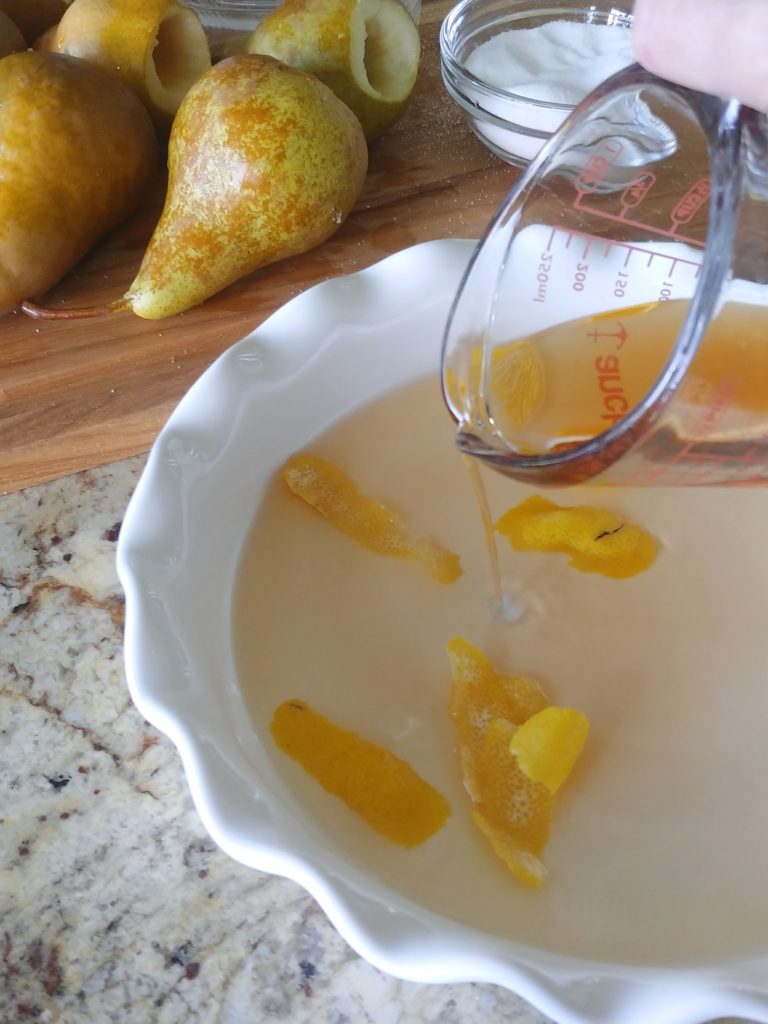 add the Marsala wine in with the lemon peel slices. Add 1/3 cup of water to this mixture.
Easy Baked Pear Recipe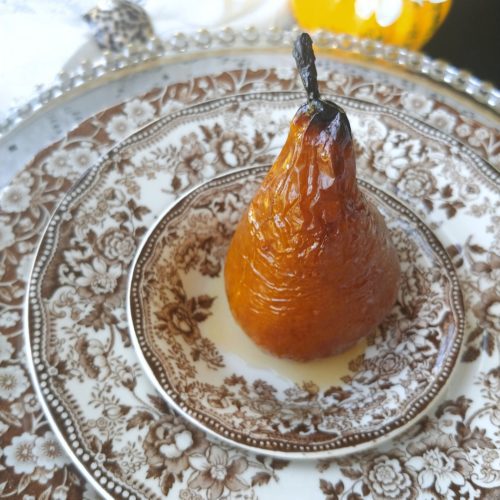 Easy Baked Pear Recipe
Just in time for Thanksgiving Dessert! This tasty goodness will have your guests asking for just one more!
Ingredients
1

medium

Lemon

8

medium

Bosc Pears

2

tsp plus 1/3 Cup

Sugar

1/2

cup

Sweet Marsala Wine

2

Tbsp

Butter

Melted
Instructions
Preheat oven to 450 degrees. With vegetable peeler or small knife, remove peel from lemon in 2 1/2" x 1/2" strips, squeeze juice from lemon

With apple corer or small knife, remove core from blossom end of unpeepled pears. Do not remove the stems. With pastry brush, brush inside of the pears with lemon juice, then sprinkle insides with 2 teasponons of sugar.

In a shallow 2 quart ceramic or glass baking dish, mix lemon-peel strips, marsala and 1/3 cup of water. Place 1/3 cup sugar on sheet of waxed paper. With a pastry brush, bruth the pears with melted butter, then roll in sugar to coat. Place pears, ored end down, in baking dish. Sprinkle any remaining sugar on wadxed paper into baking dish.

Bake pears 40 to 50 minutes until fork tender, basting every so often with the syrup in the dish.

Cool pears slightly to serve warm, or cool competely; cover and refrigerate up to 1 day ahead. Reheat pears to serve warm later.
Notes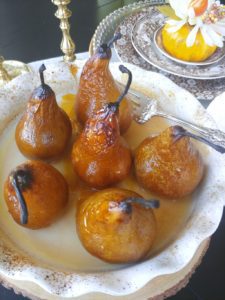 Enjoying this Post? Sign up here for my Newsletter!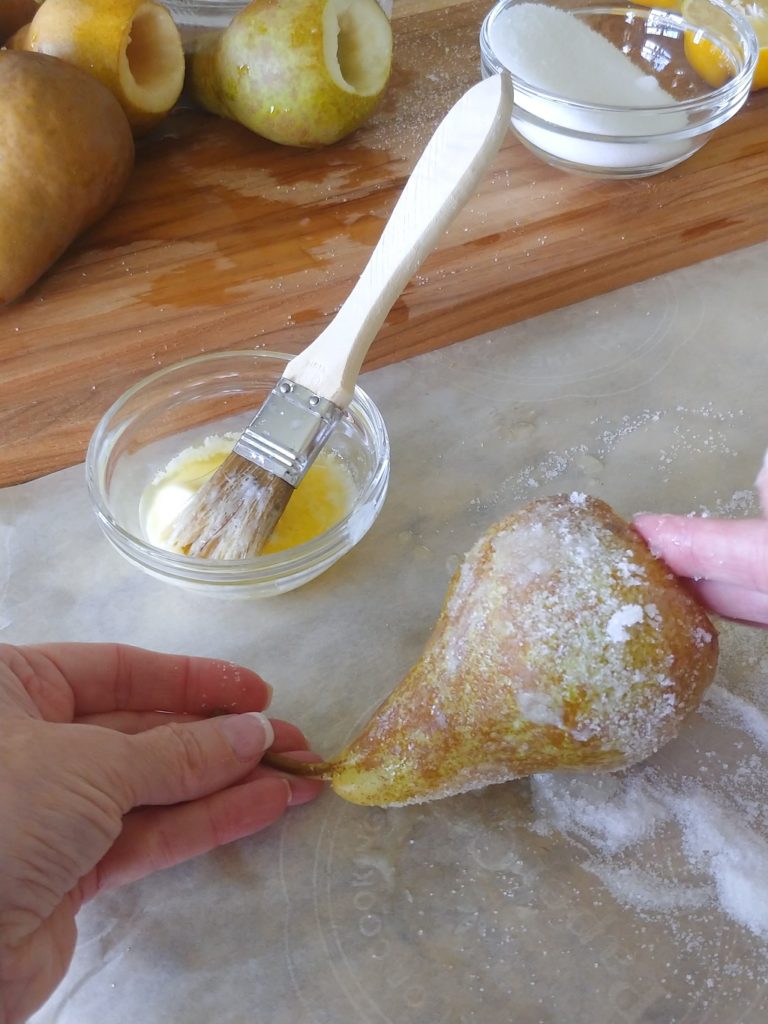 Place the pears, cored ends down, in a baking dish.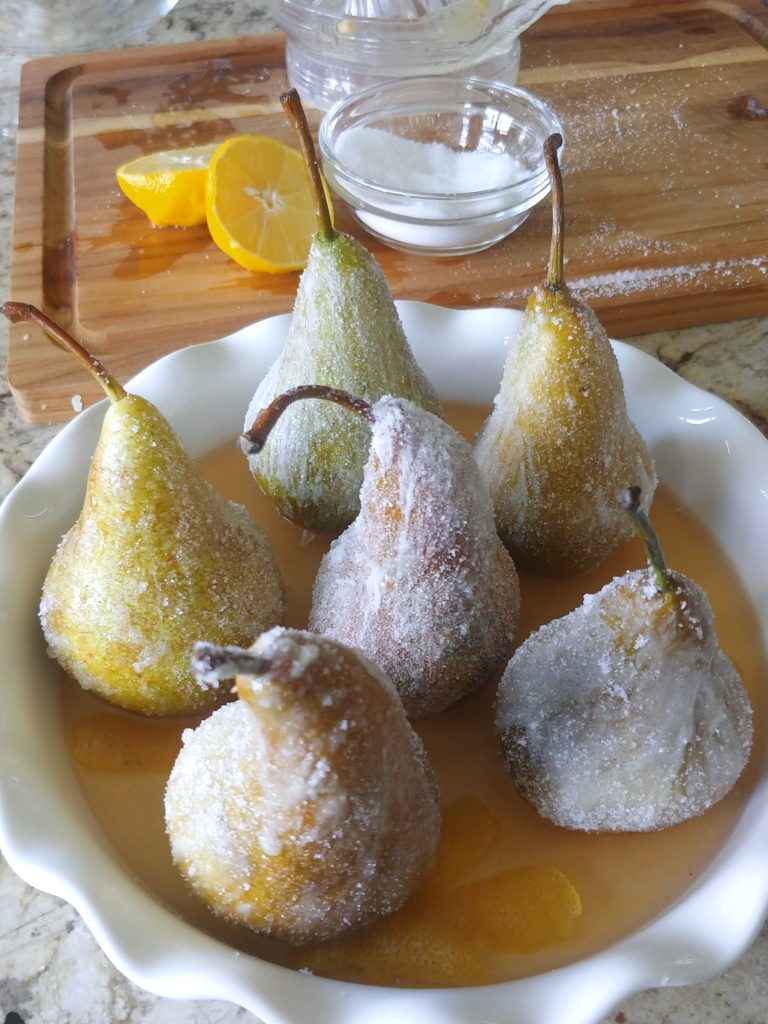 Bake at 450 degrees for 40 to 50 minutes. Baste occasionally with syrup in the dish.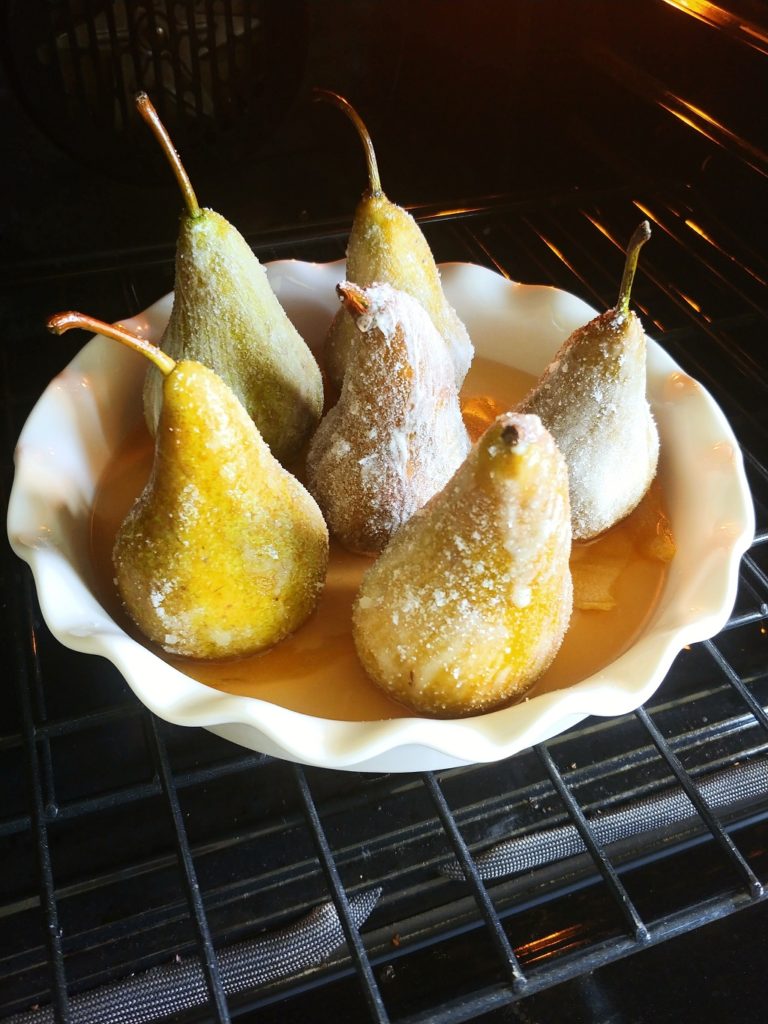 Cool the Baked Pears slightly to serve warm, or cool completely, cover, and refrigerate up to 1 day ahead. Reheat Baked Pears to serve warm later. Isn't that sounded so perfect for Thanksgiving?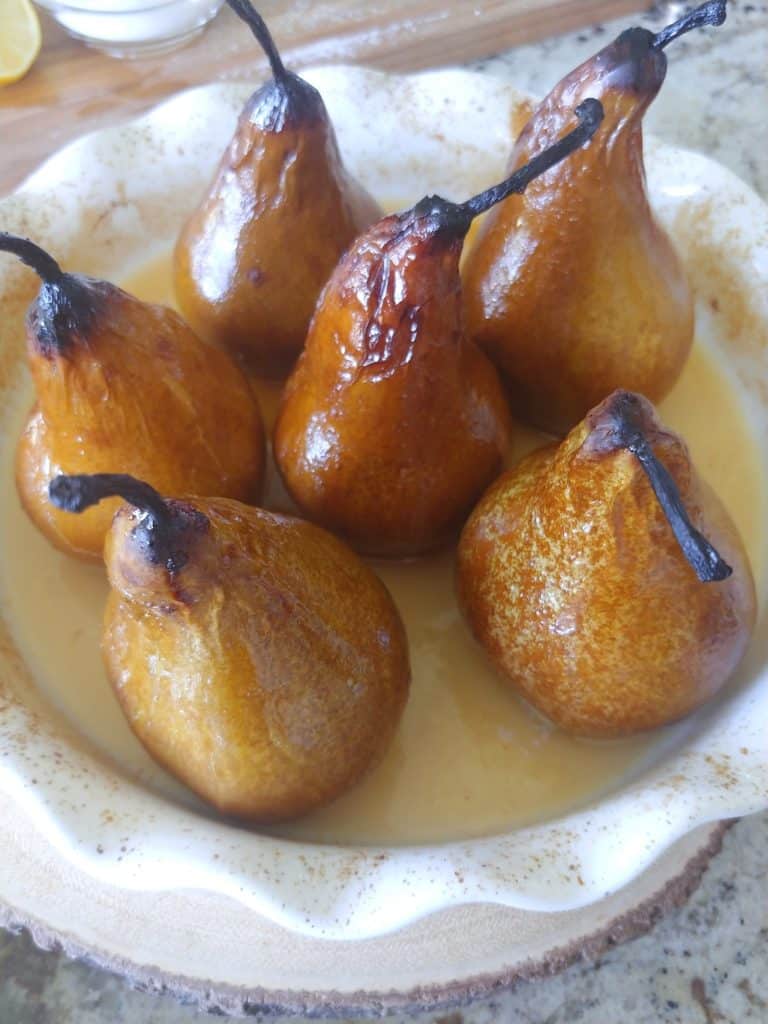 Another delicious dessert recipe for Thanksgiving is my Pumpkin Swirl Cheesecake. Click here for the recipe. 
For my famous Green Beans with Lime recipe click Here. This recipe has been requested year after year when our family gathers. Be sure to bookmark and save this post for future use!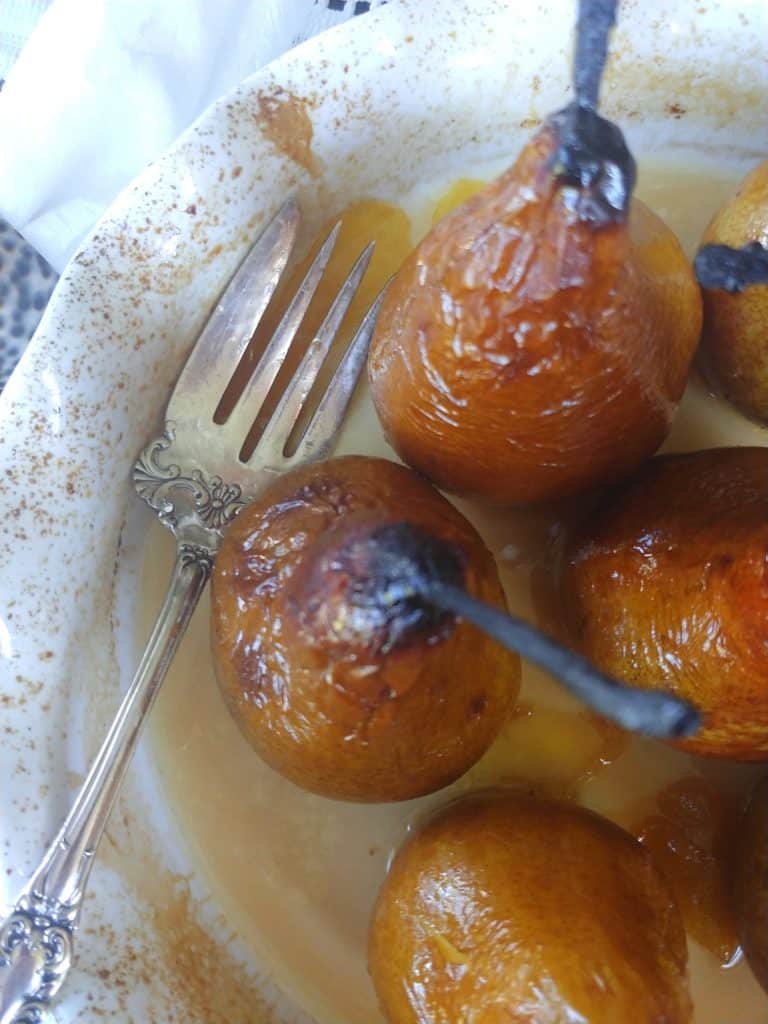 My Favorite Baking Utensils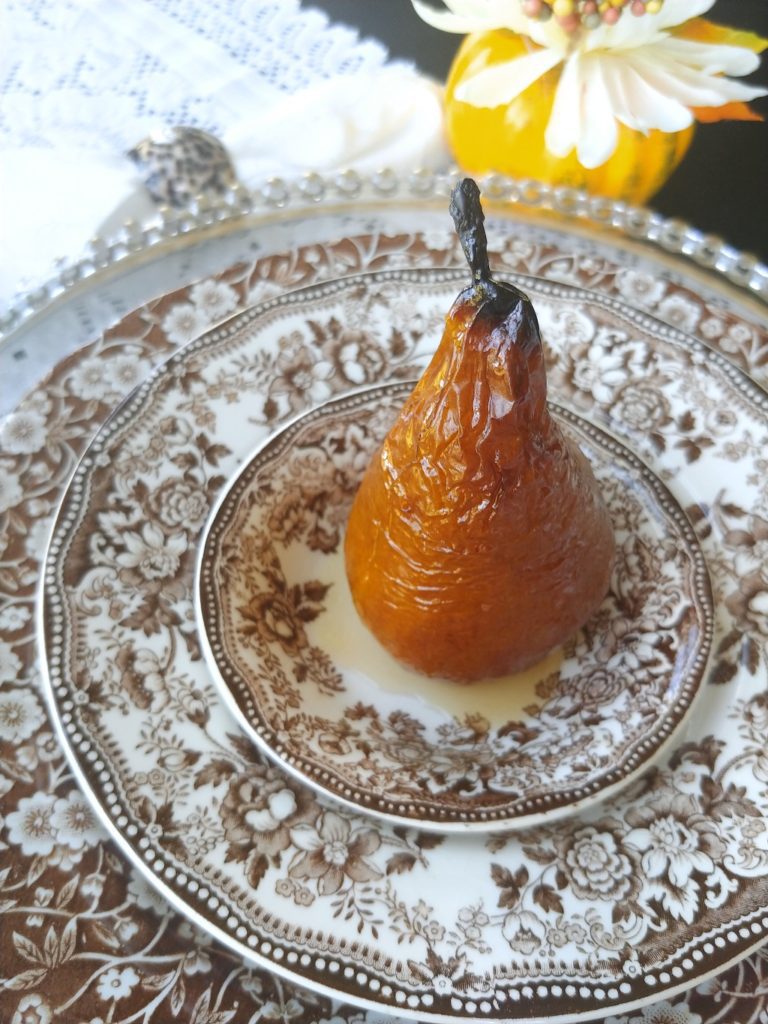 Have you checked out my other social channels? Follow along so you don't miss out on any of my tips, recipes, or stories!  Join me on my other social channels for more! Pinterest, Instagram, and Facebook. 
I hope you are inspired to make my Easy Baked Pear Recipe for your Thanksgiving Dinner. 
I'd love to hear what you think of this post. Comment below!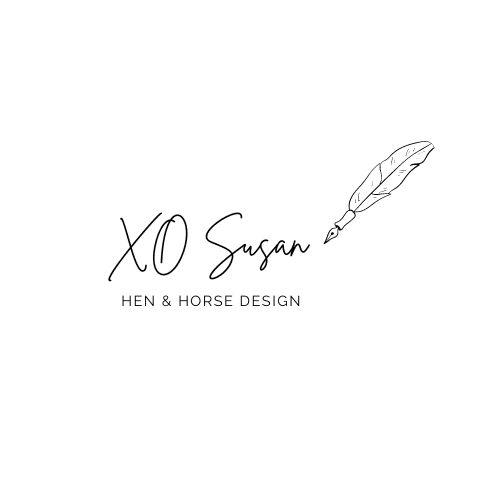 For more information on Choosing the right kind of Pears for baking –  Click Here!