Easy Cake Decorating Ideas + Amazing Cake Supplies
While you may not be a professional baker, you'll feel like you are with these Easy Cake Decorating Ideas + Amazing Cake Supplies.
Are you like me and have this desire to create amazing cakes? You know the kind of cake design I'm talking about. The type of layer cake that is next level?
I'm not talking about a cake mix cake. What I am talking about is the sponge cake of all spongy-nesses. The melted chocolate drizzled down the sides. The thick rich slices of lemon cake or delicious fudge cakes you wished you had a third piece of after you've already had two slices, Yeah, that kind of cake. Read on for more…and how to make your cake look really pretty.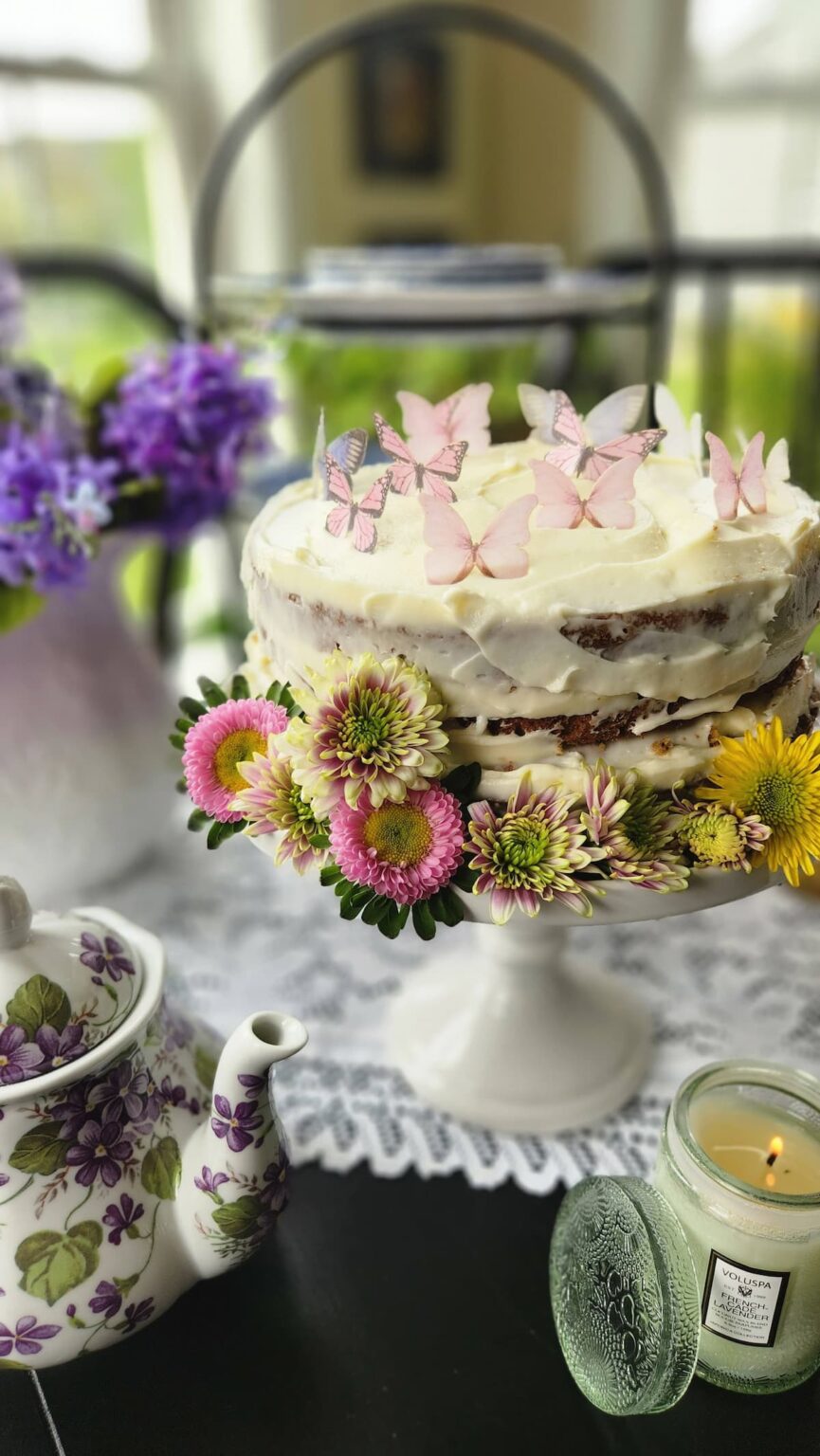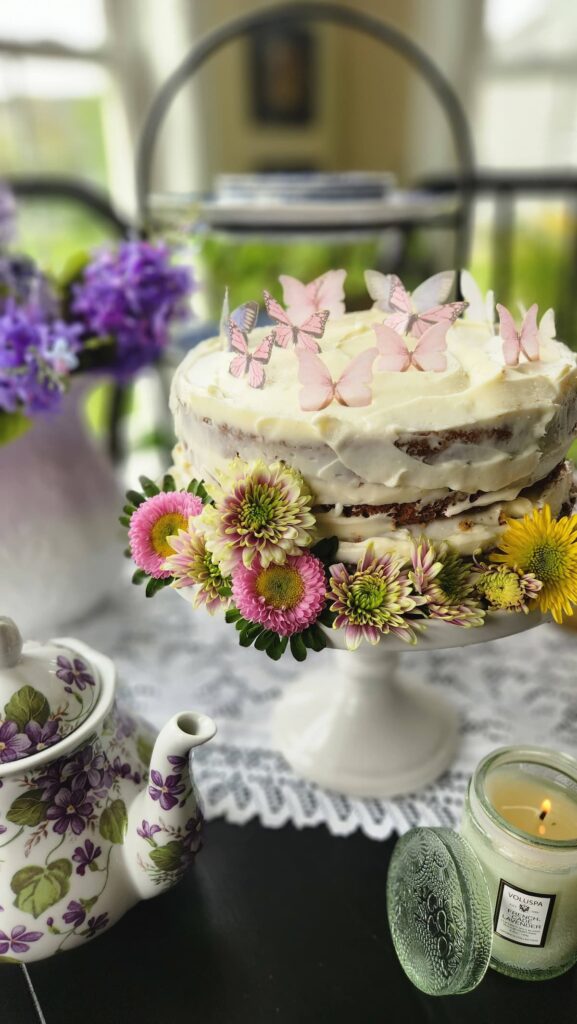 "This post may contain affiliate links which means I may earn a small commission. You may read my
disclosure policy here
".
Pies and Cakes Cookbook
I still remember. It was 1972, and I was twelve years old. (no need to do the math here, I'm old ha ) My sister's boyfriend at the time gave me the Better Homes and Gardens Pies and Cakes cookbook for my birthday. (they met when I was six years old, he taught me how to read, and have been married for almost 50 years.)
While I was too young at the time to fully appreciate this kind gesture of receiving this thoughtful book, I think back about receiving my 1st cookbook and wonder, what young man gives his girlfriend's little sister a cookbook for her 12th birthday?? A really nice guy, that's who!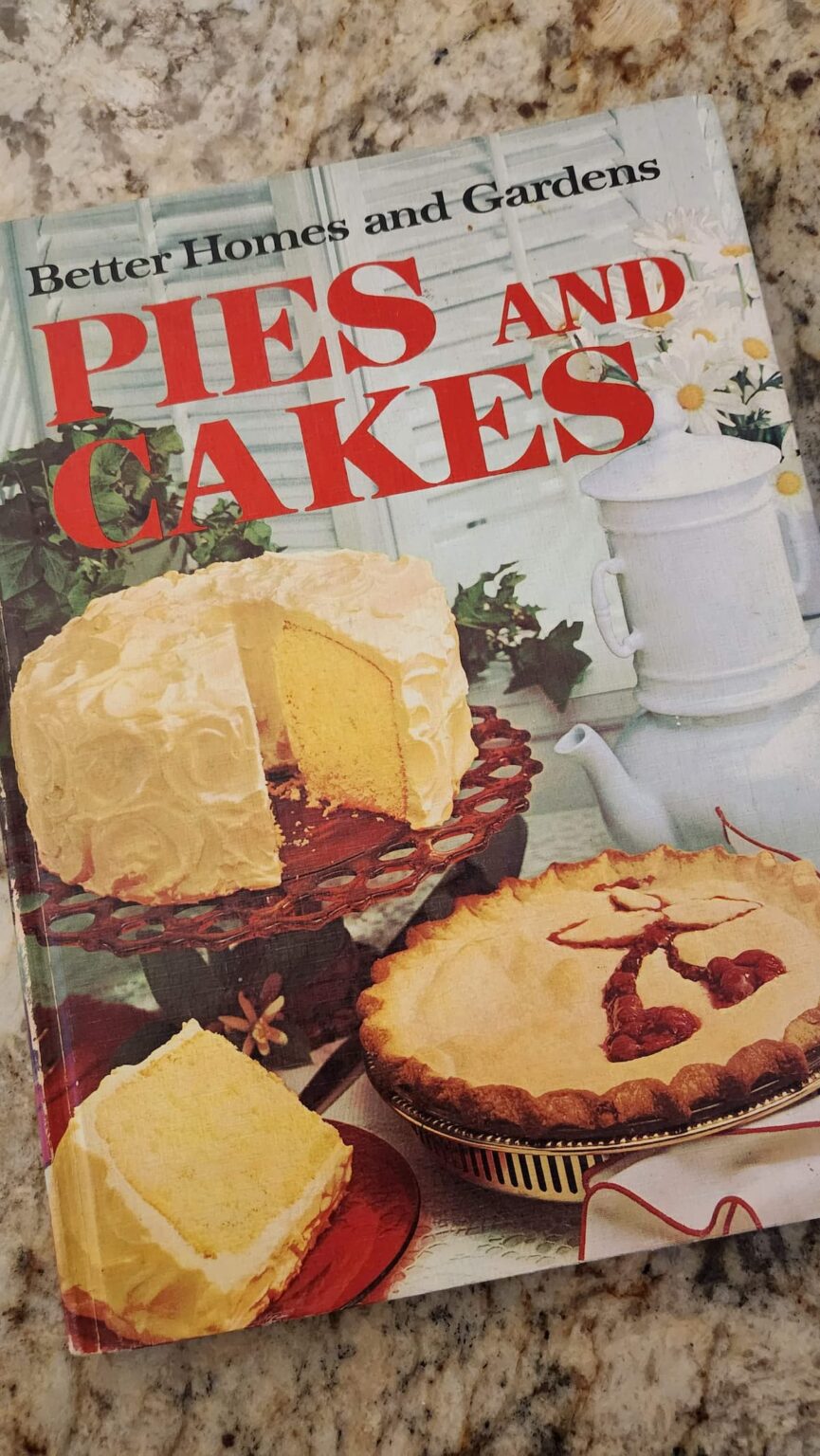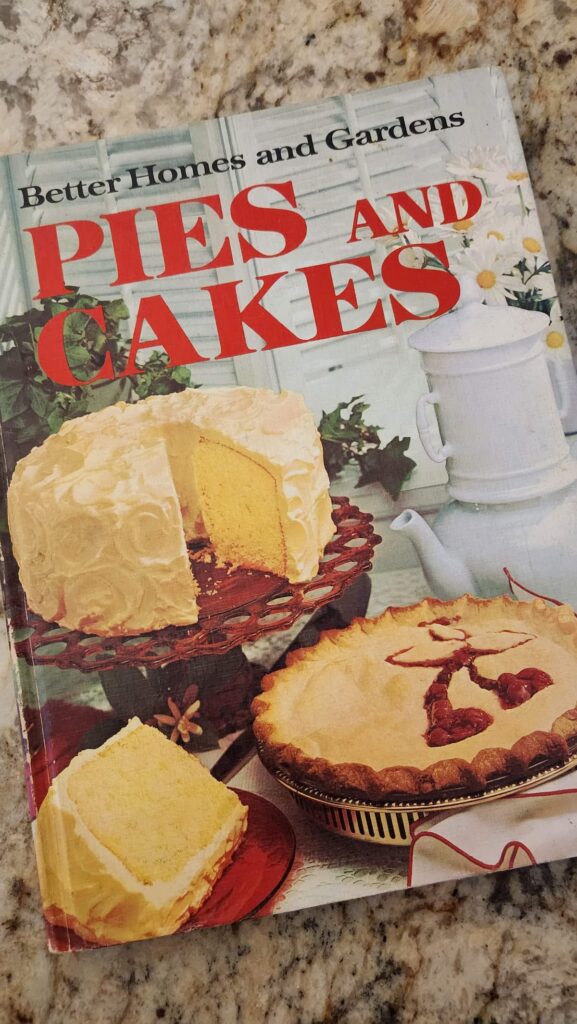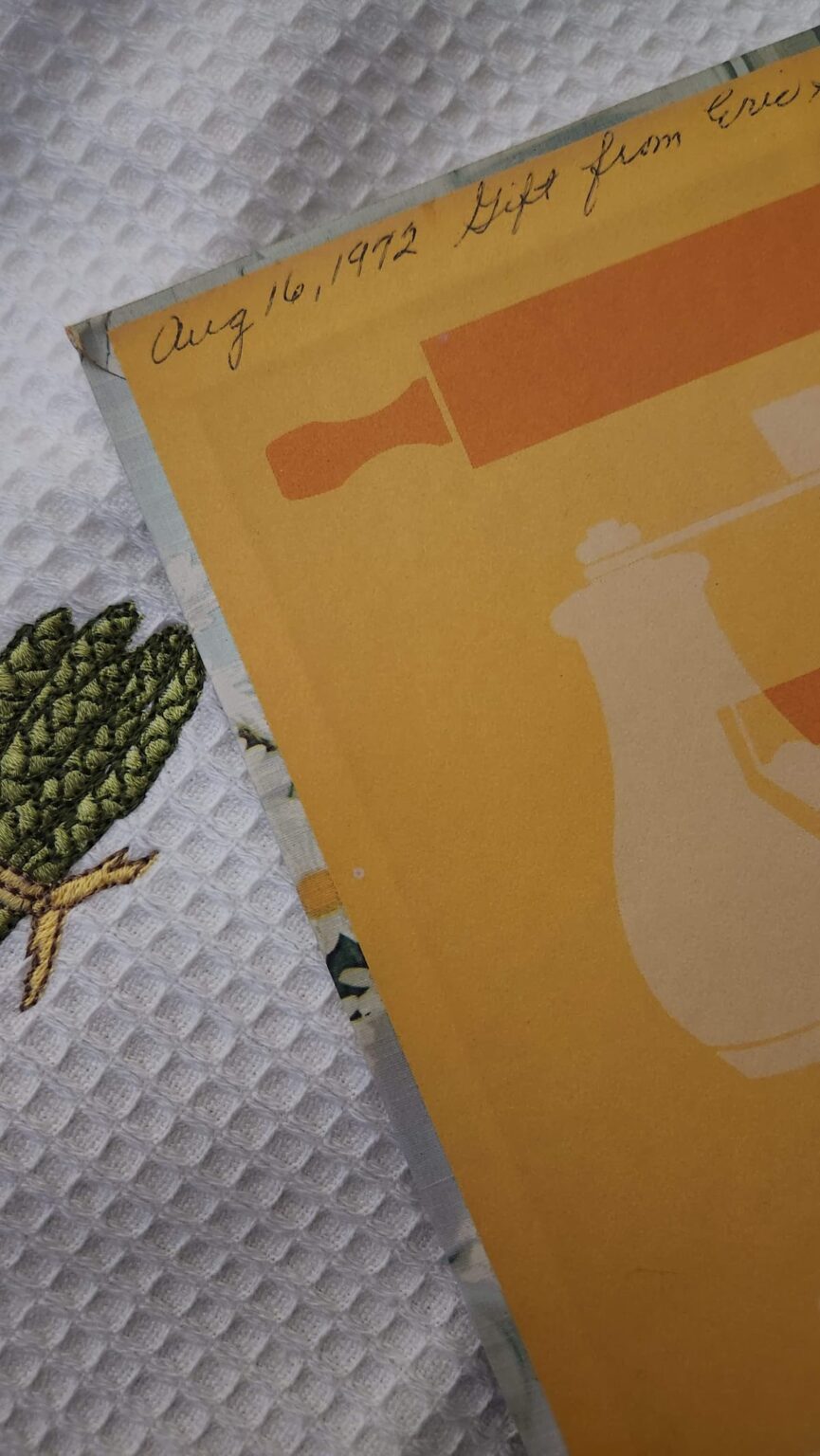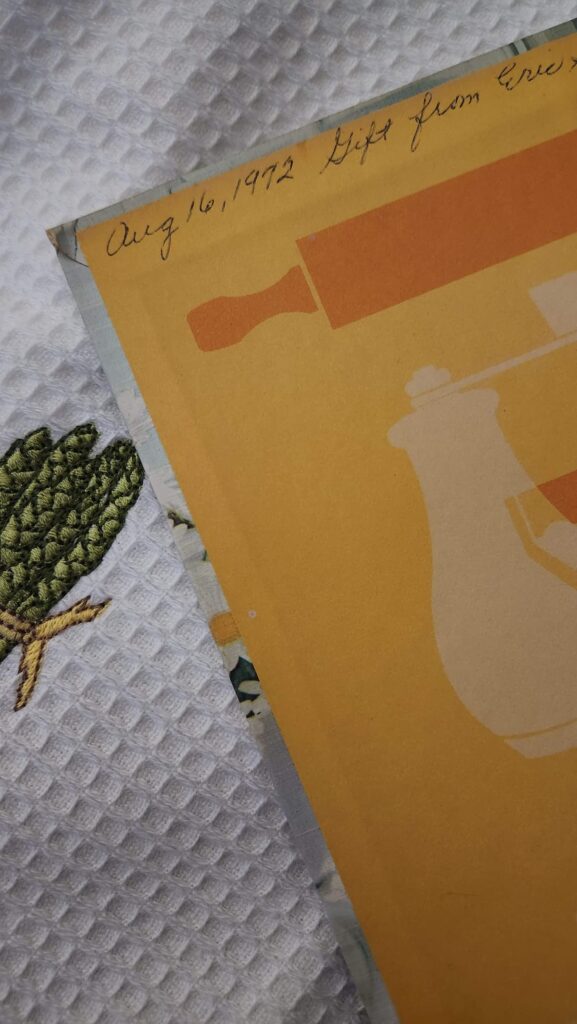 As I gazed at the 92 pages of uncomplicated bliss for the first time, I knew then that I would always strive to make a really good cake.
While I still think I'm not there yet, I give it a good go! What I lack in decorating, I make up in flavor!
In my humble opinion, having a special cake for any celebration, whether a birthday, a neighborhood get-together, or a wedding cake, a cake is the ultimate of desserts.
Let's get started.
Easy Cake Decorating Ideas + Amazing Cake Supplies
What does a beginner cake decorator need?
All you really need to have is the desire to try, some time on your hands, and the willingness to accept some successes or possibly some baking failures. (an occasion recipe flop happens to everyone)
Secondly, decorating a cake doesn't take many utensils at all. The basics would be a cake turntable, a cake leveler, a spatula, and a pastry bag along with pastry tips for some fancy flower-making or edging.
You can add more cake-decorating accessories as you learn more. but these are the basics.
What are cake decorating supplies?
Having the proper tools for cake decorating is similar to having a hammer to nail a nail into the wall. It makes your job of decorating your cake easier.
To create borders, letters, flowers, or hearts, a pastry bag, and tips allow you to design the top and apply the icing on your cake. In addition, an offset spatula and smoothers allow for the layers of frosting to be applied smoothly.
What do you need to decorate a cake?
Amazing cake supplies
cake leveler
cake boards
parchment paper
edible glitter
edible flowers
sugar sheets
Tip # 1
It may sound simple but one of the secrets to cooking or baking success is to have all of your ingredients measured out and ready for the recipe. Prepping upfront not only saves time but also the possibility of a measurement error should you be distracted by an interruption.
Having a set of glass bowls is a must-have. I use them every day.
Typically it will only take you ten to fifteen minutes to prep your ingredients and plan out which utensils, cake pans, and pastry bags you will need.
Tip # 2
Use a cake turntable. Frosting a cake is super easy and will come out even when using a turntable. I love this one.
Tip # 3
Don't worry if it doesn't come out perfectly. Perfection isn't what matters the most. Besides, perfection is overrated. The joy you see from your guests is far better than any even or perfectly decorated cake or cookie.
9 Essentials for Making a Cake Like a Professional
Having the proper tools will help tremendously with creating a professional-looking cake.
Good Cuisinart mixer
Spatula
Measuring cups
Measuring spoons
Parchment paper
Cake tester
Cooling rack
Cake pans
There are many good places to purchase cake decorating supplies such as Webstaurant Cake Supplies or the ones I've linked in this post.
Let's bake a Carrot cake
What you will need
Flour
Pumpkin Pie Spice
Sugar
Light brown sugar
Vegetable Oil
Eggs
Vanilla extract
Carrots
Walnuts
Dried cranberries
Baking Soda/ Baking Powder
Salt
Frosting items needed
Cream cheese
Butter
Vanilla
Confectioner's sugar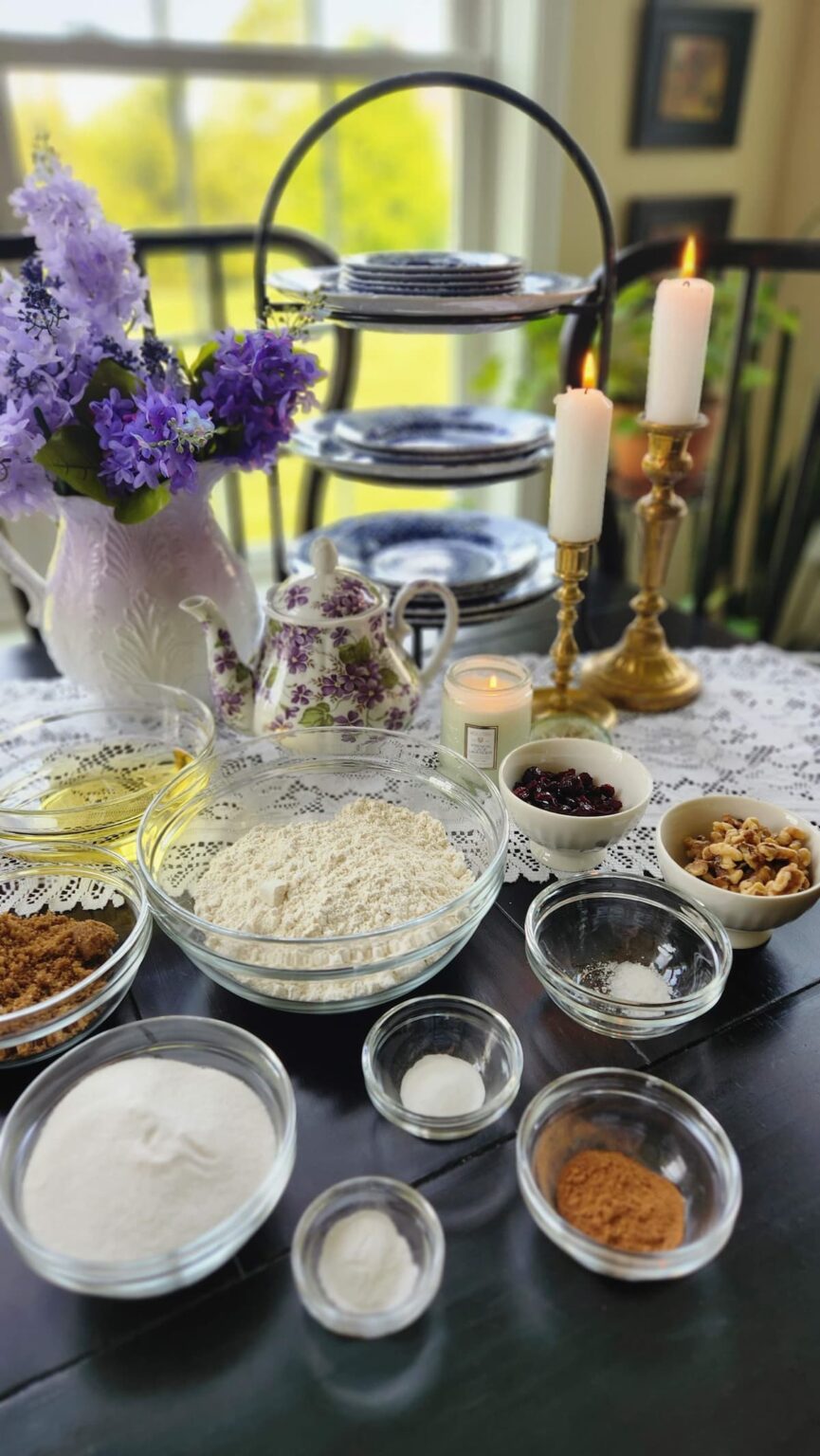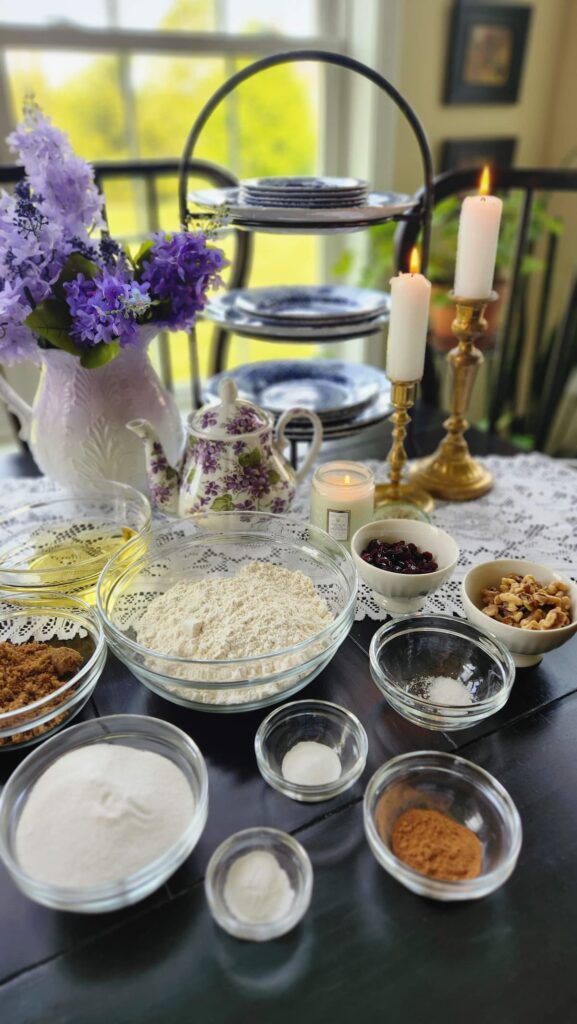 ​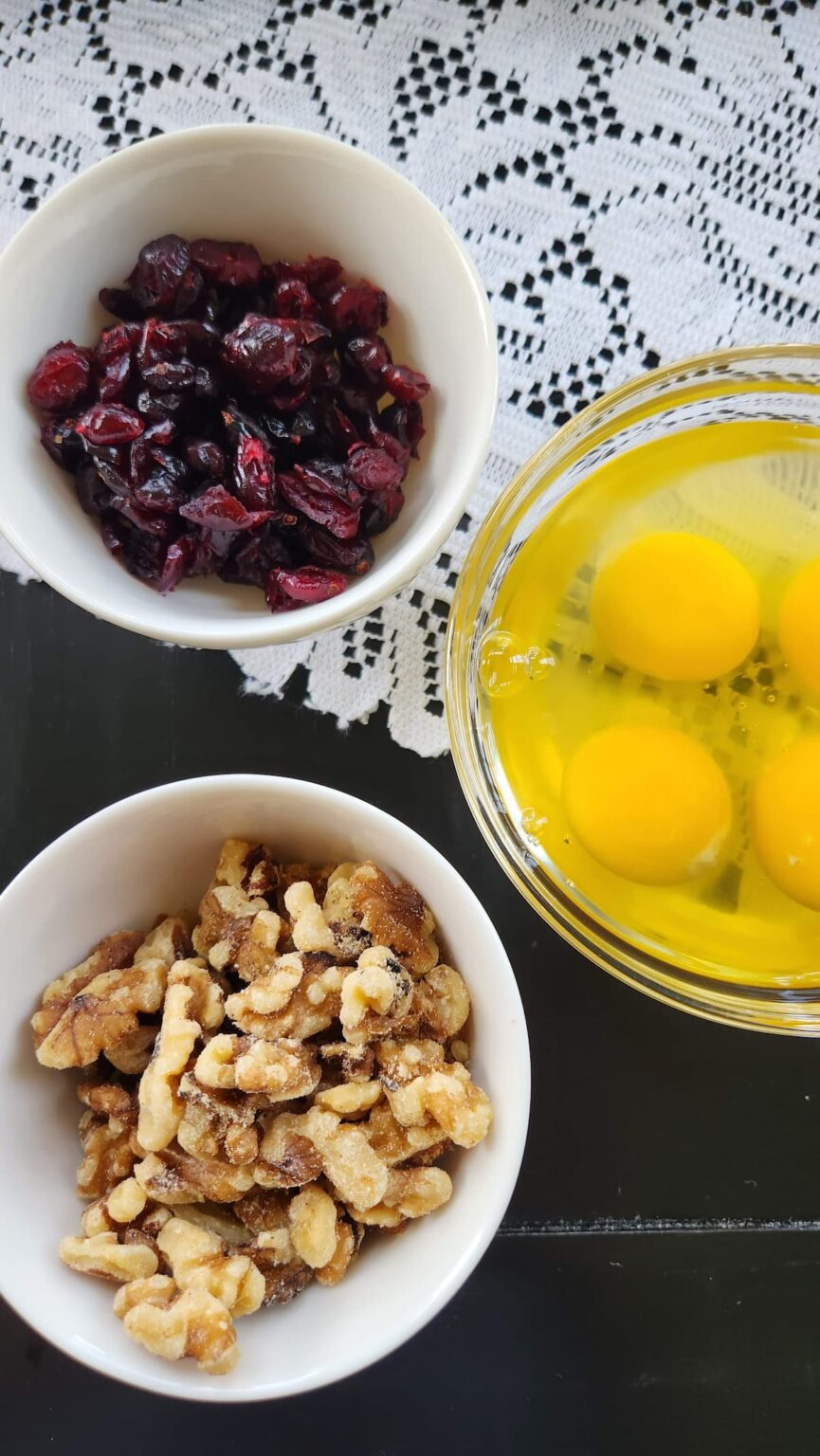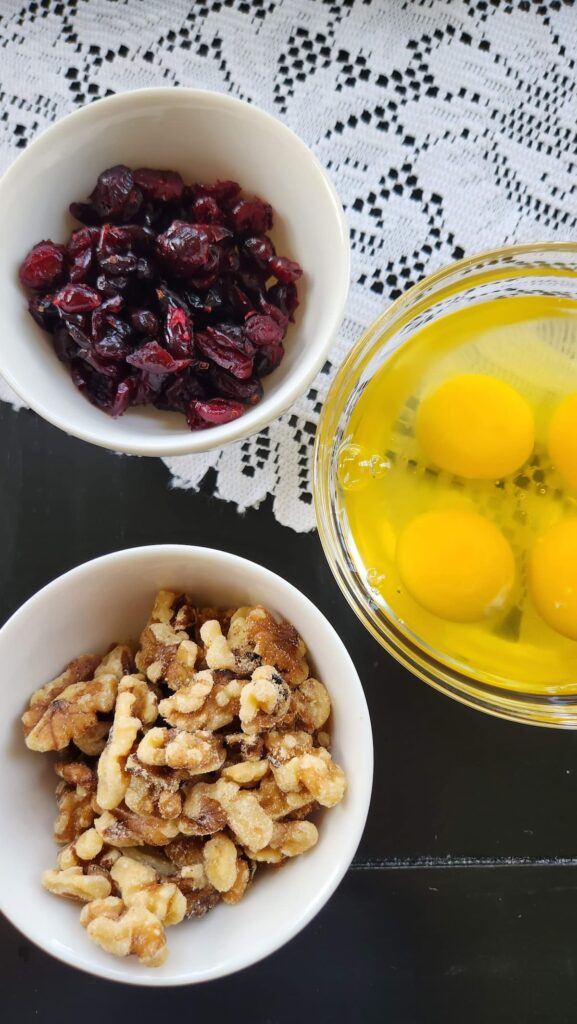 Not a baker? That's okay too. This Easy No Bake Almond Butter Protein Bomb Recipe is just what you are looking for.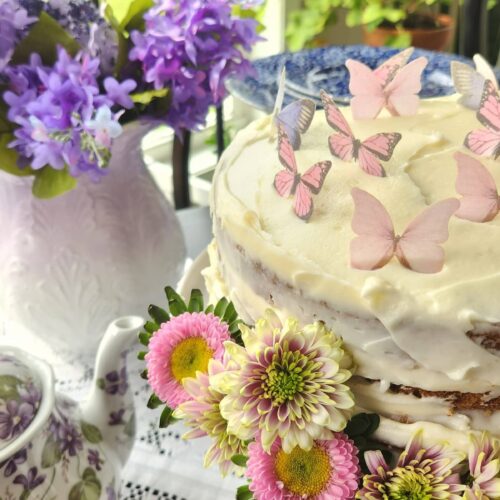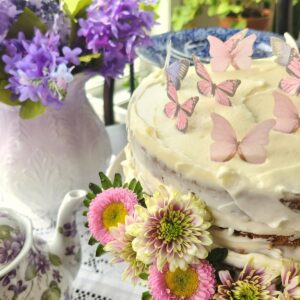 Easy Carrot Cake with Cream Cheese Frosting
Are you like me and have this desire to create amazing cakes? You know the kind of cake design I'm talking about. The type of layer cake that is next level? This carrot cake with cream cheese frosting is it!
Ingredients
2 1/4

cups

Flour

1 1/2

cups

Vegetable oil

1

cup

Sugar

3/4

cup

Brown sugar

4

Eggs

3

Medium Carrots, peeled and shredded (about 2 cups)

1

tsp

Baking soda

1

tsp

Baking powder

1 1/2

tsp

Pumpkin pie spice

1/2

tsp

Salt

2

tsp

Vanilla extract

1/2

cup

Dried cranberries (sweetened)

3/4

cups

Walnuts
Frosting Ingredients
2

packages

8 oz Cream cheese (room temperature)

3

cups

Confectioners sugar

1/2

cup

Butter (softened)

1

tsp

Vanilla extract
Instructions
Coat 2 9 x 2 inch round cake pans with cooking spray. Line the bottoms with waxed paper. Coat with spray.
How to make the Carrot Cake
In medium sized bowl, whisk flour, baking soda, baking powder and pumpkin pie spice and salt.

Beat both sugars, oil, eggs and vanilla in a large bowl until well blended.

Beat in flour, on low speed until smooth.

Stir in carrots, nuts and cranberries.

Divide batter betwee two pans, spread evenly.

Bake for 42 minutes at 350 degrees until cake tester comes out clean in center.

Cool on wire rack for approximately 10 minutes. Take out of pan and cool completely.
How to make the frosting
In large bowl, beat cream cheese, butter and vanilla until creamy.

Gradually, add confectioners sugar and beat until smooth

Use serrated knife, cut each cake horizontally in half.

Place one layer on cake plate and spread with 1 cup of frosting. Repeat two times with layers and frosting.

Place the remaining layer, cut side down, on top and spread with remaining frsoting.
Recipe instructions
Heat oven to 350 degrees. Coat two 9 x 2-inch round cake pans with cooking spray. Line the bottom with waxed paper, then coat the paper with spray.
On low speed, beat in the flour mixture until the batter is smooth.
Whisk together the flour, baking soda, baking powder, pumpkin pie spice, and salt
In a large mixing bowl, beat both sugars, oil eggs, and vanilla until well blended.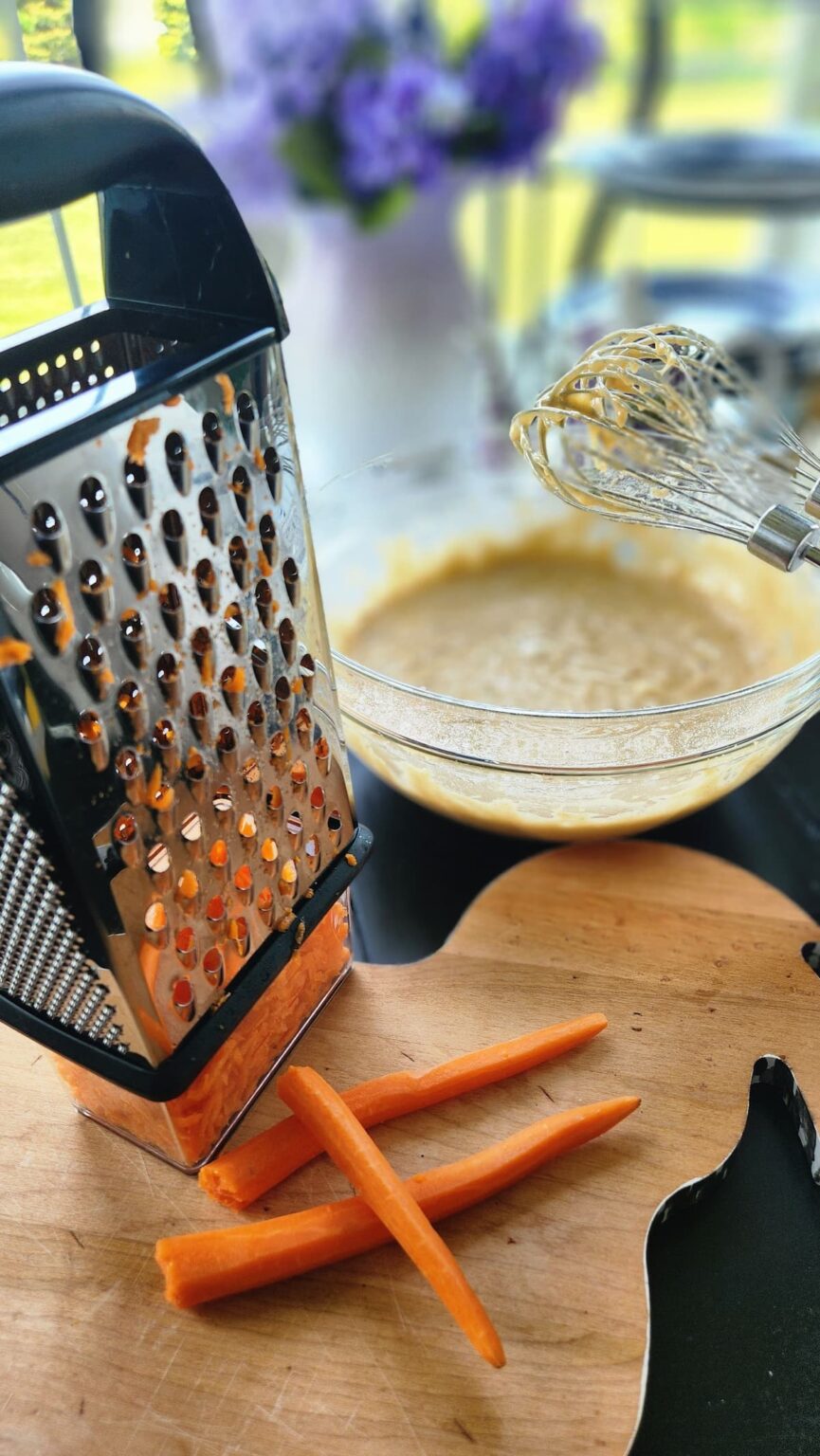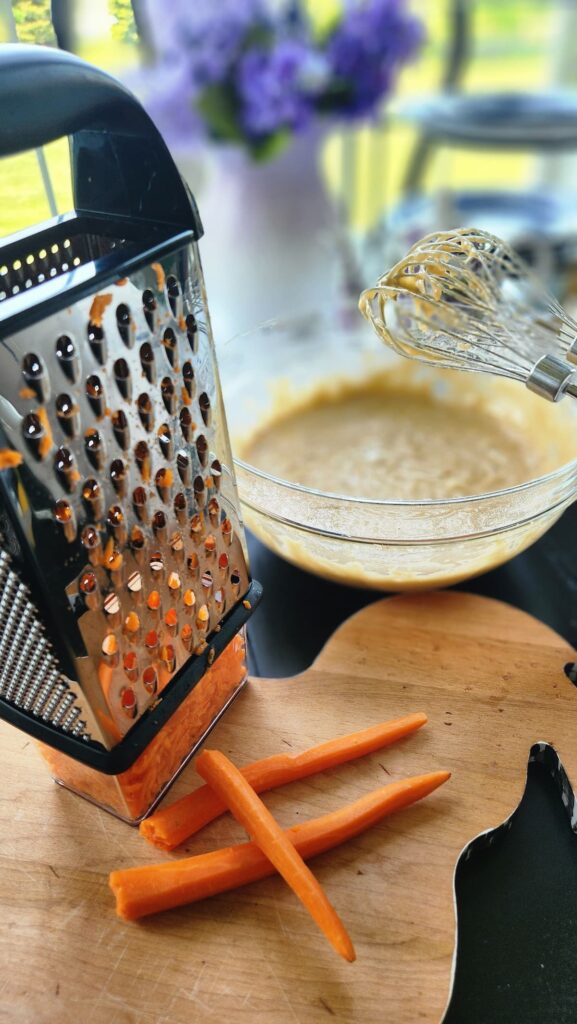 Stir in the two cups of shredded carrots, nuts, and cranberries.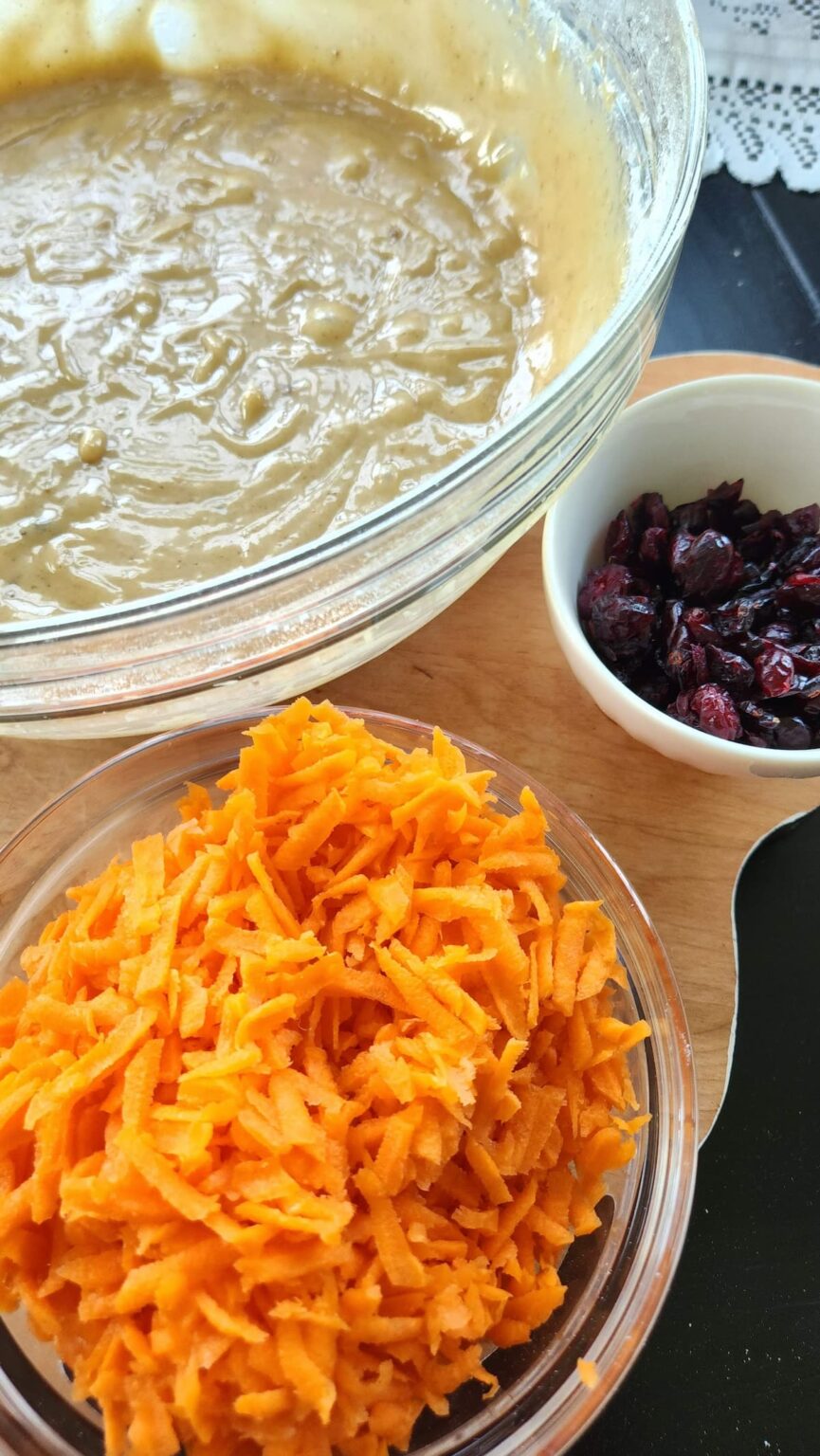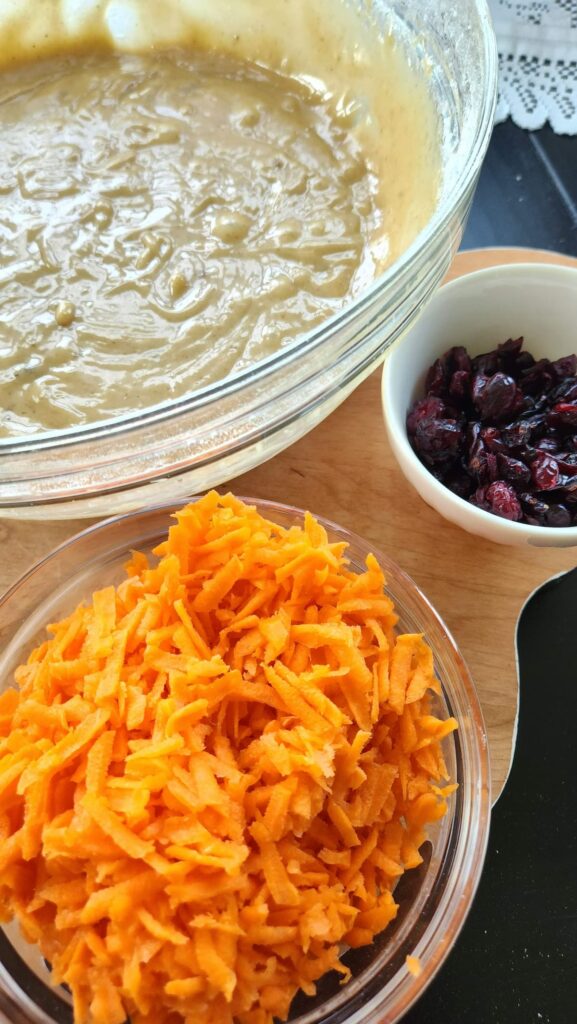 Divide the batter between the two pans, and spread evenly.
Bake at 350 degrees for 40 to 42 minutes.
Cool on a wire rack for 10 minutes. Then remove and cool completely.
Use a cake leveler or serrated knife to divide the cake evenly in half. Repeat for the second cake pan.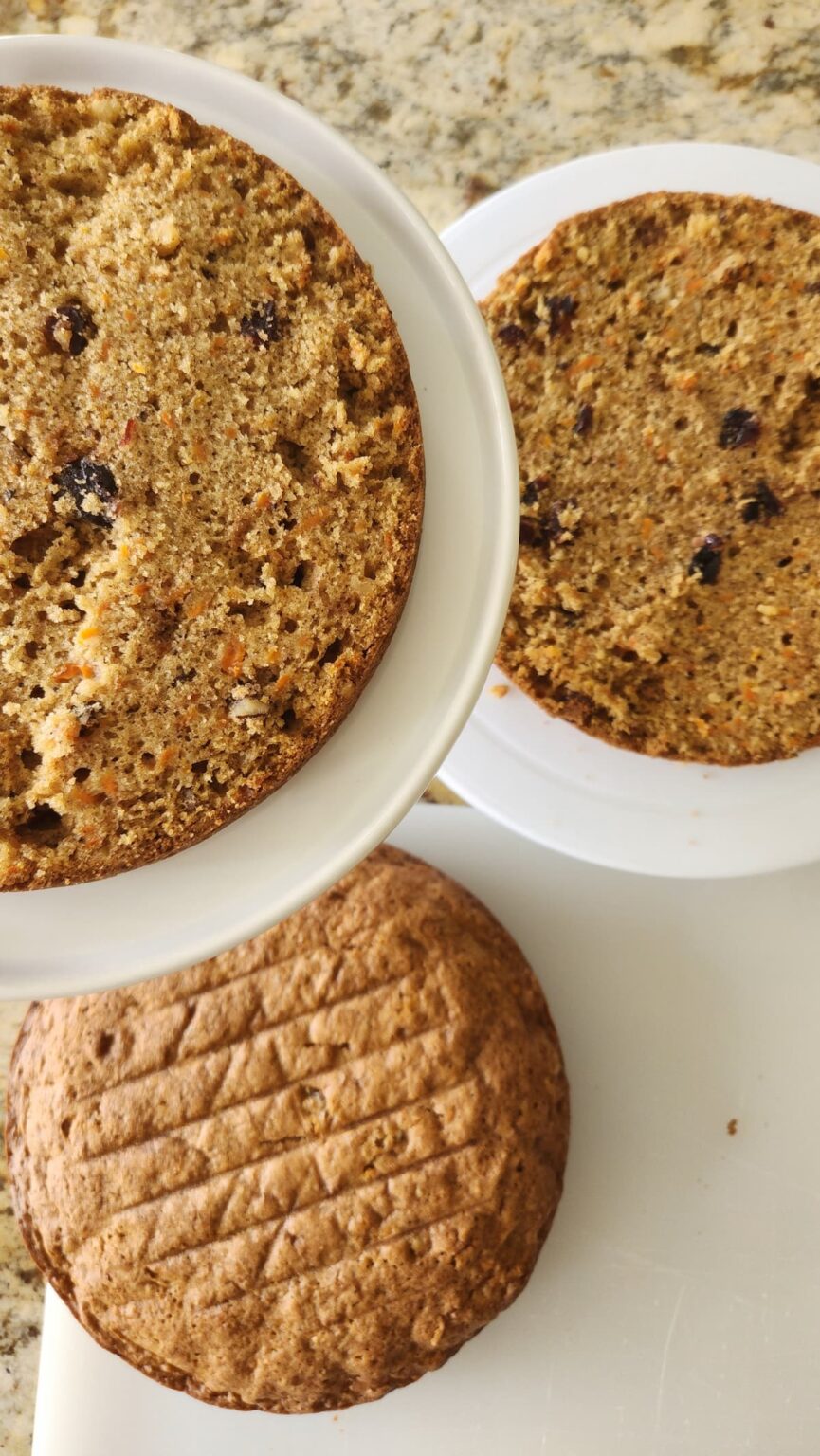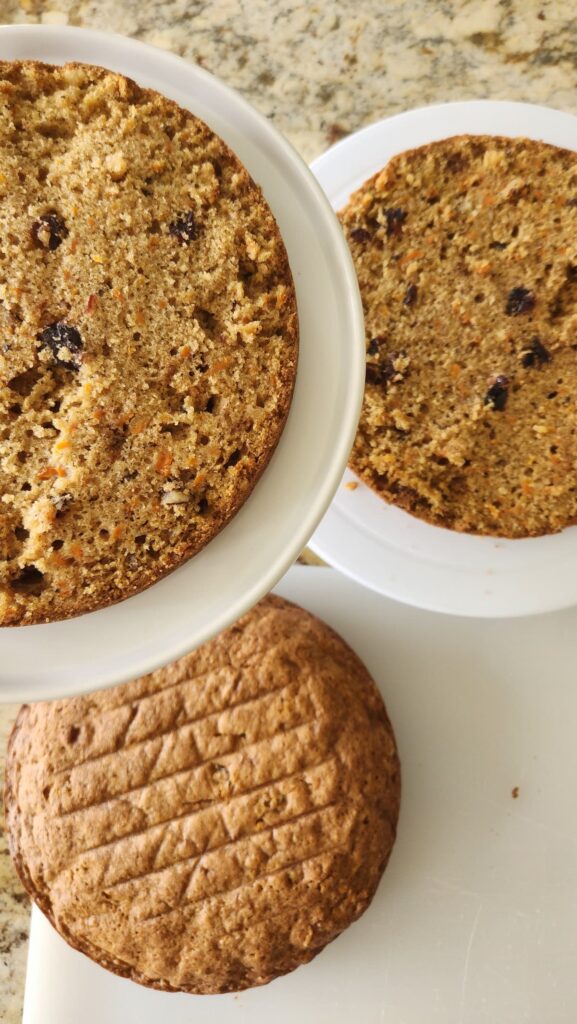 In a large bowl, beat the cream cheese, butter, and vanilla until soft and creamy.
Slowly add the confectioners' sugar until smooth.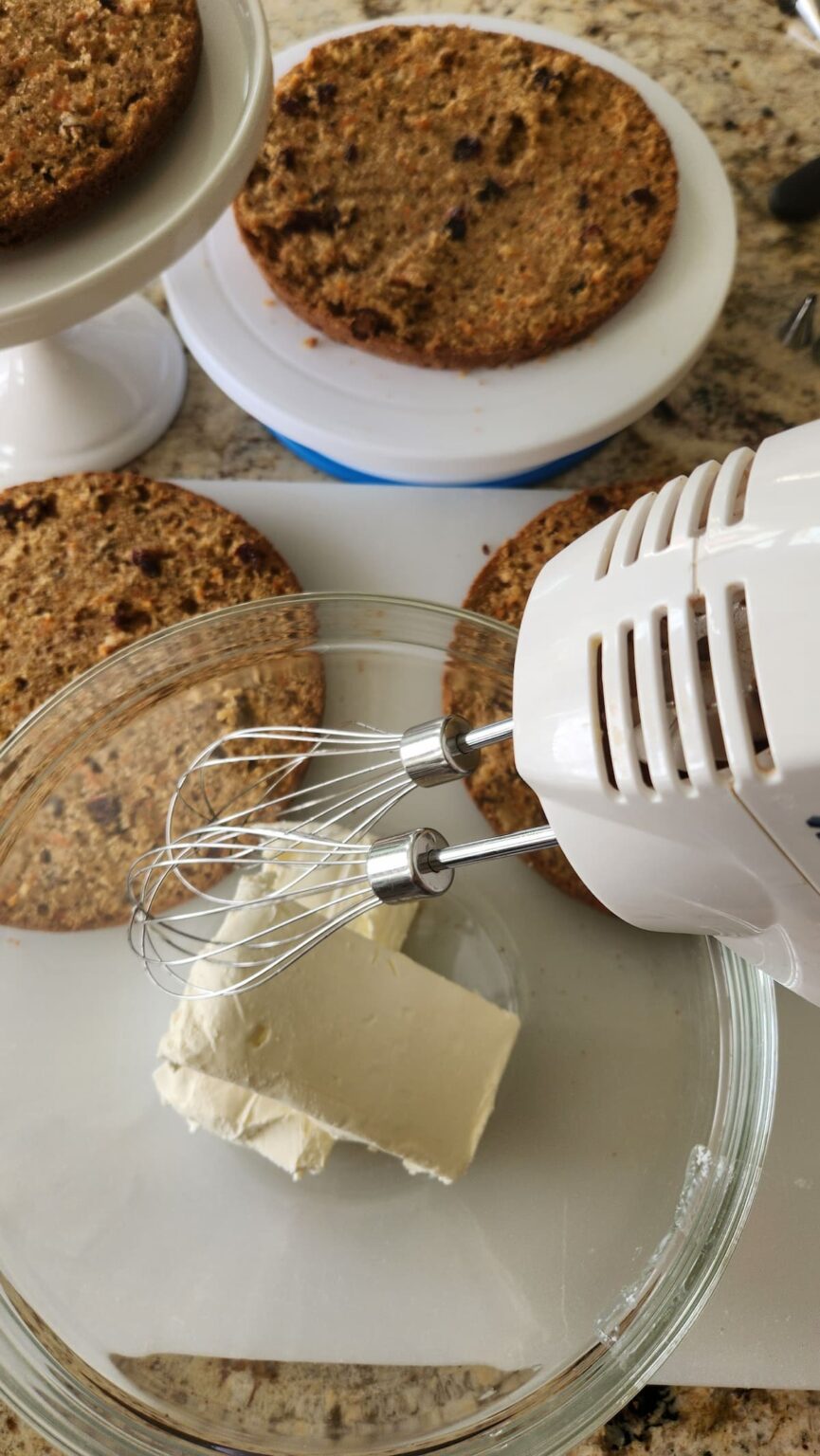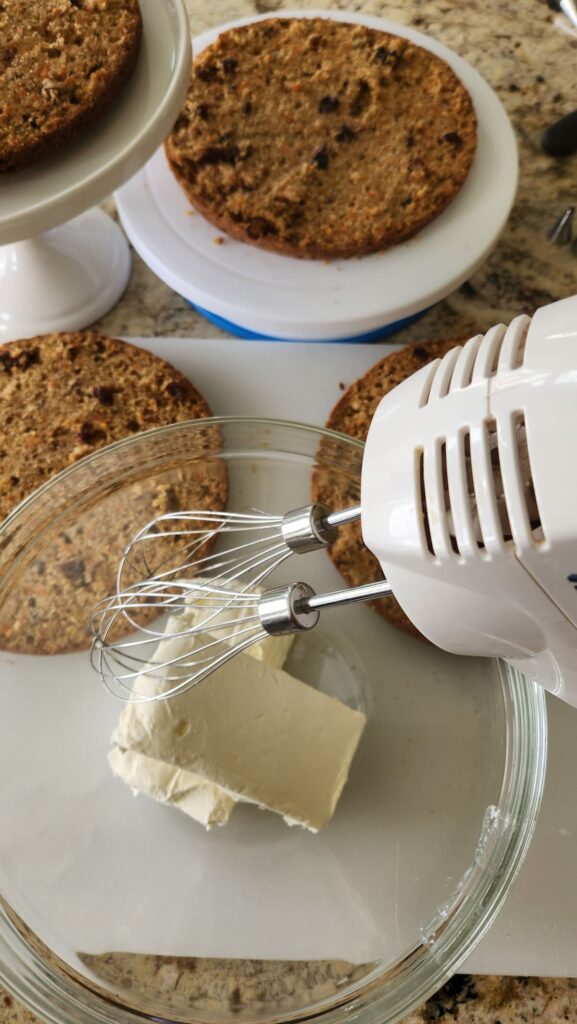 Place one layer on a cake plate and spread approximately one cup of frosting. Repeat this step two more times, saving frosting for the final layer and top.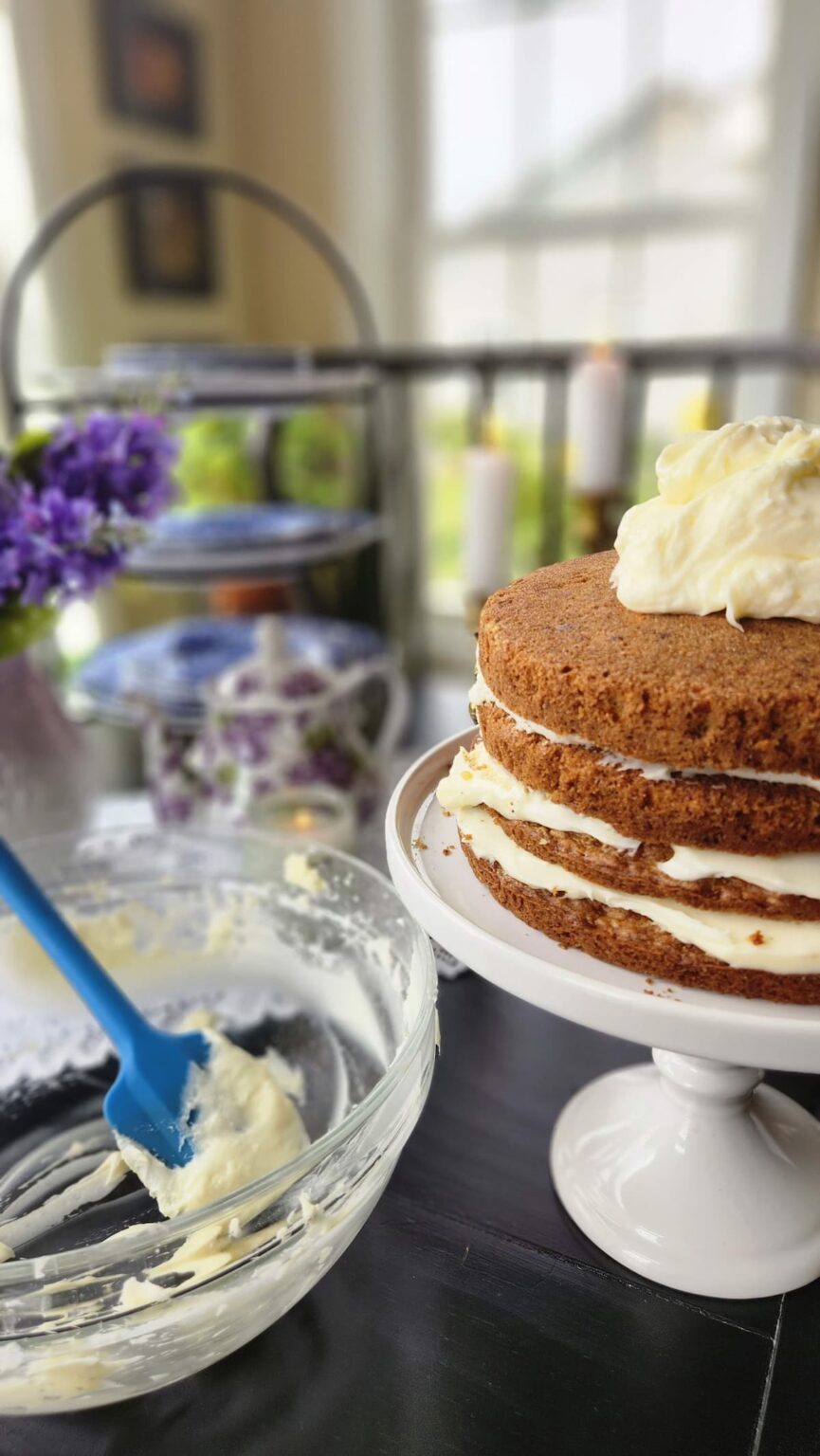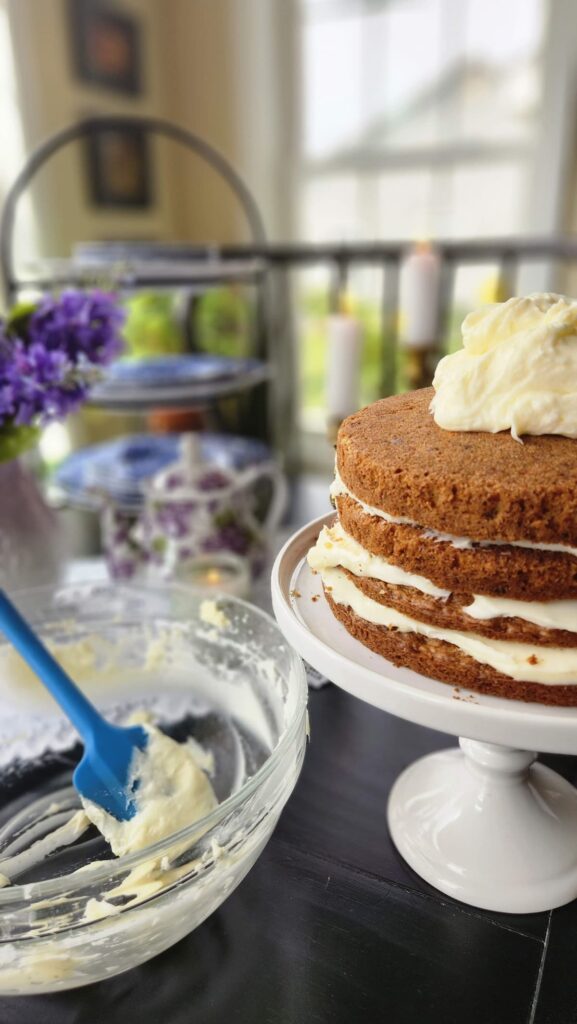 Decorate with edible butterflies or pansies and fresh flowers around the base. These would be so pretty on a sponge cake.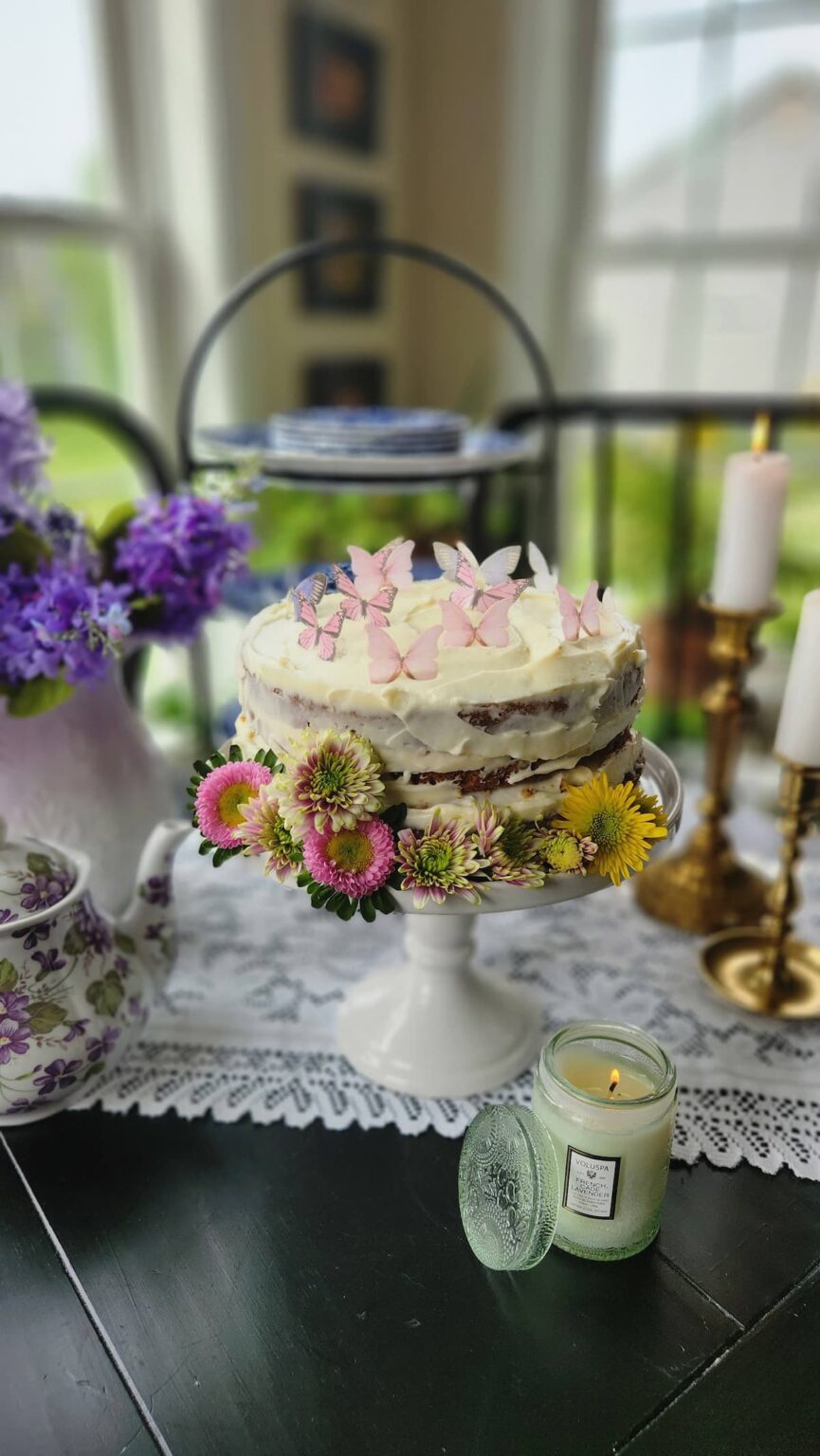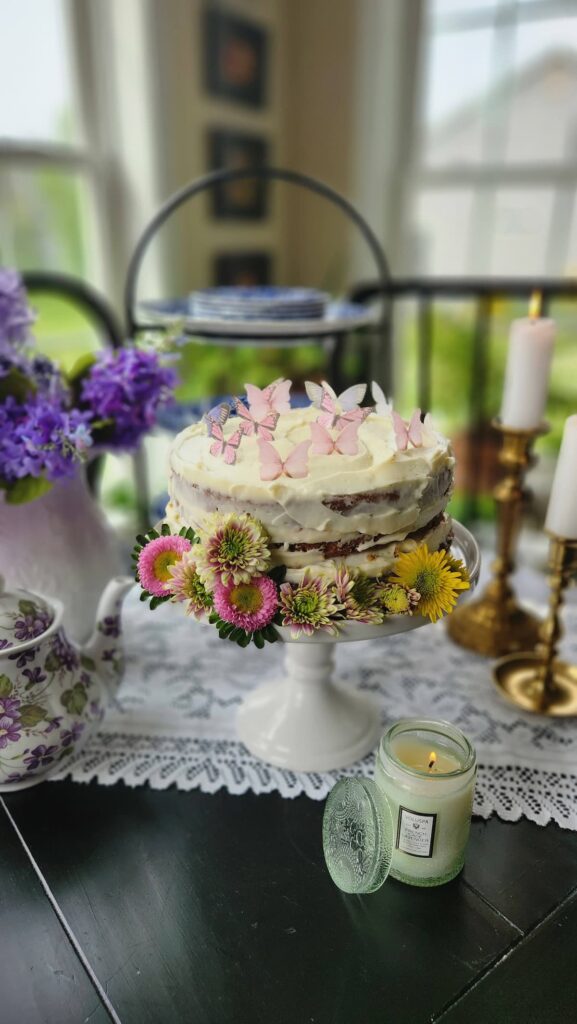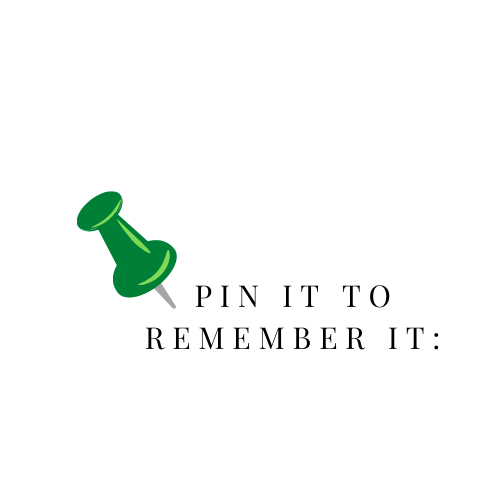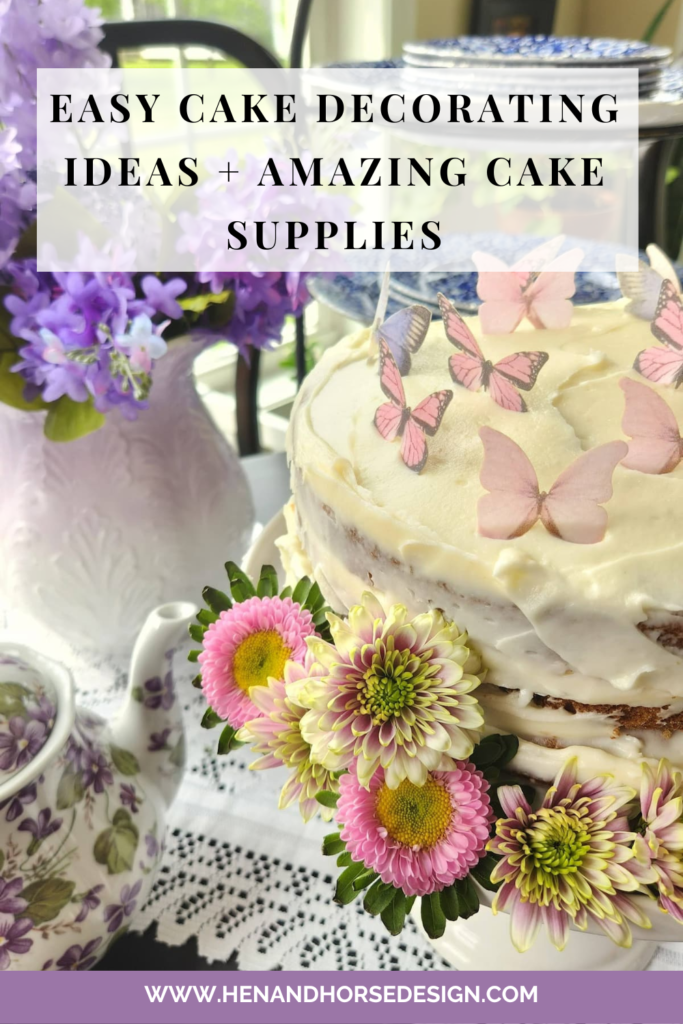 Be ready for pie and cake making this season with these shoppable links below!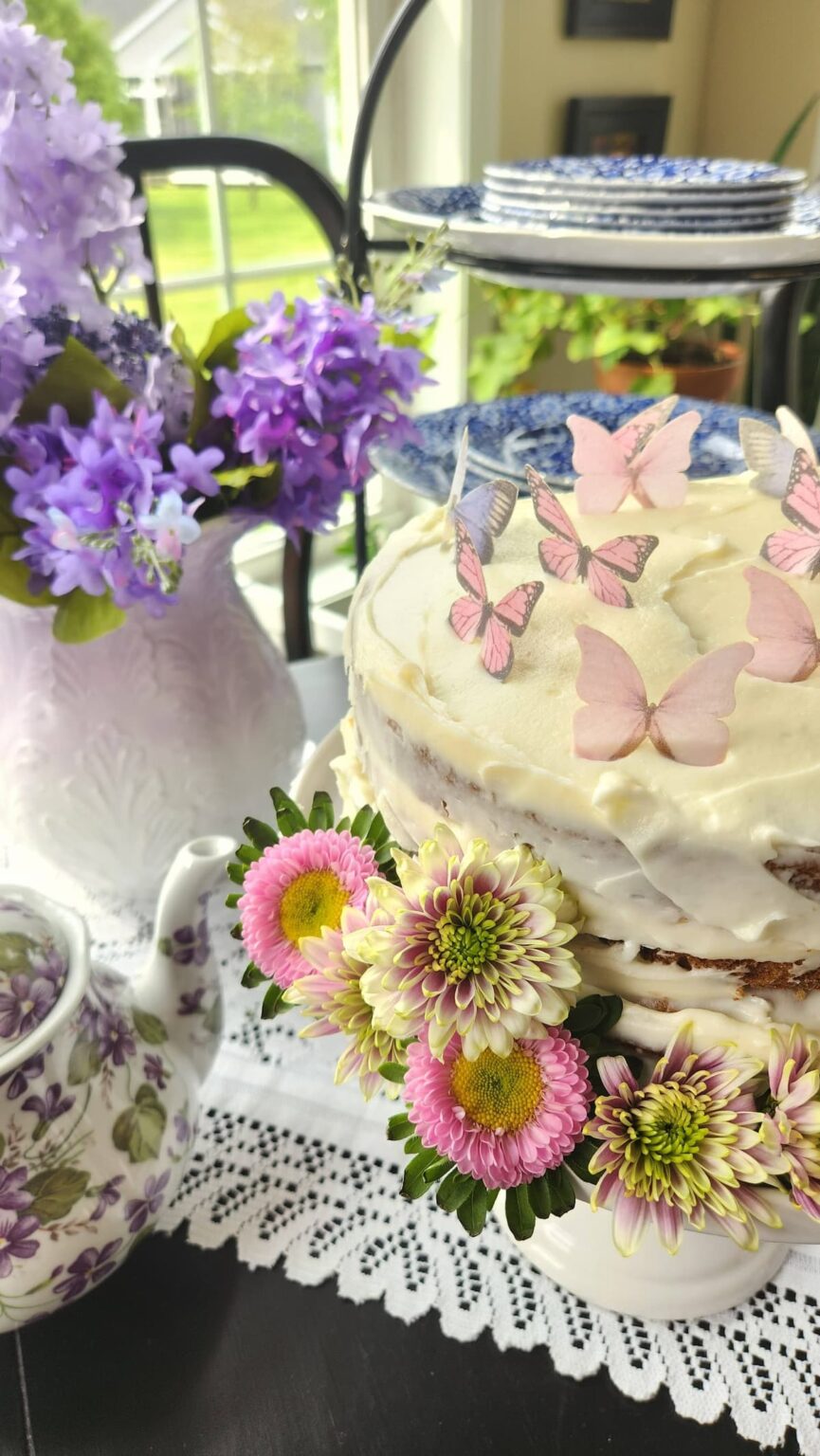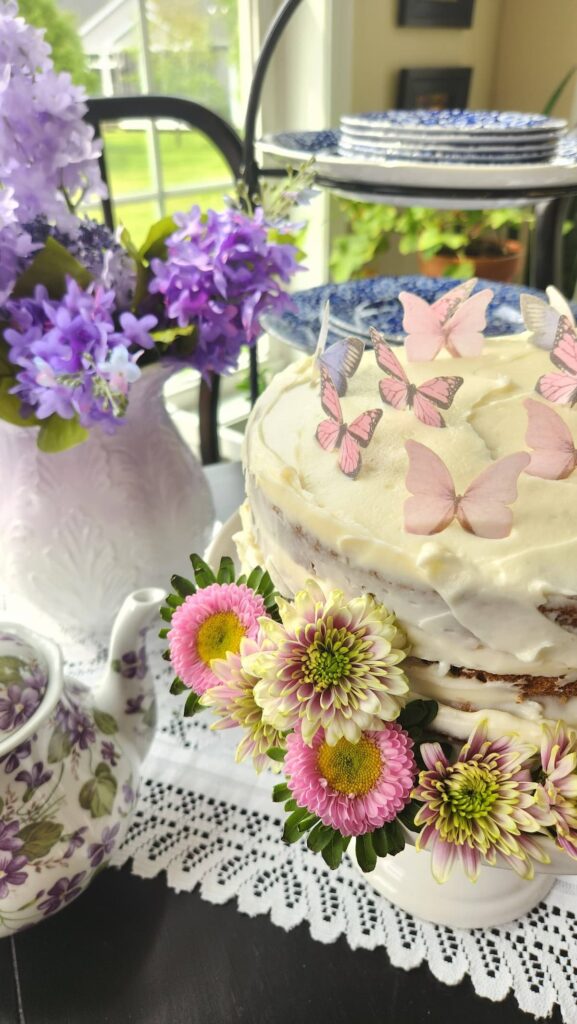 Thank you for joining me today. I hope you are inspired by my Easy Cake Decorating Ideas + Amazing Cake Supplies to decorate your next delicious cake for a birthday, bridal shower, or any rainy day delicious cake.
If you enjoyed this cake decoration post, please let me know in the comments what you think about it.
You can also follow along on the daily behind-the-scenes things I share on Instagram. I'd love to see you there too!
If you are trying to catch up on blog posts you may have missed, sign up here to have my latest posts delivered to you via email.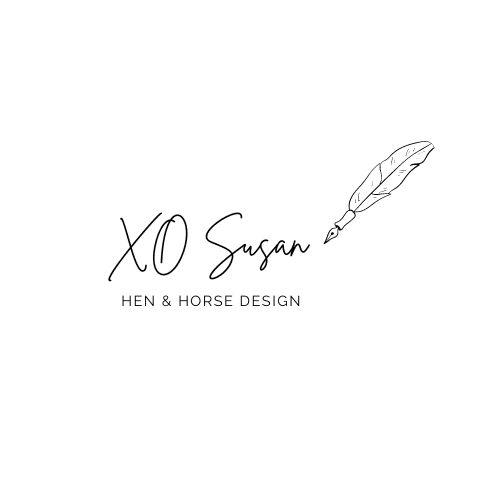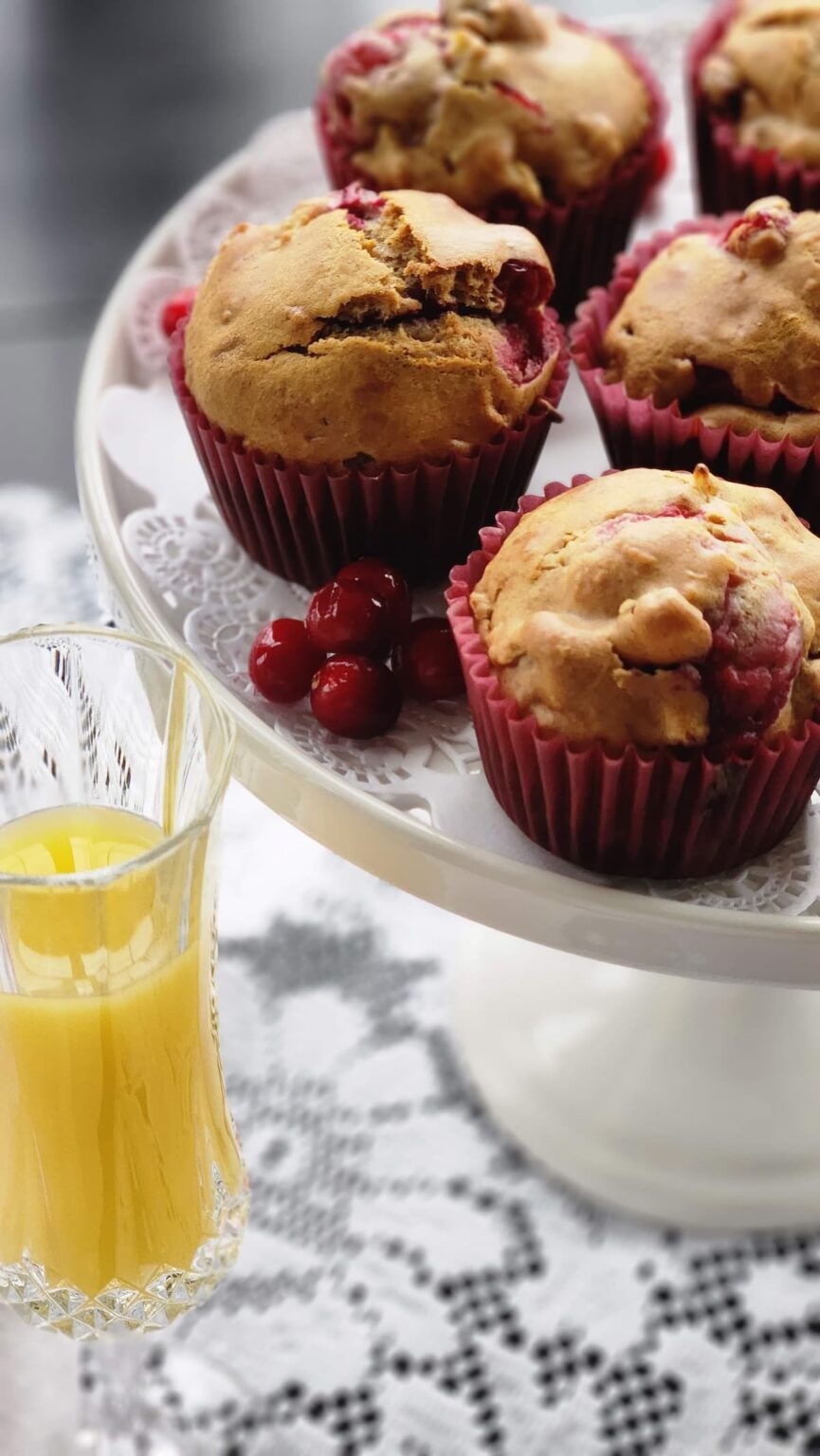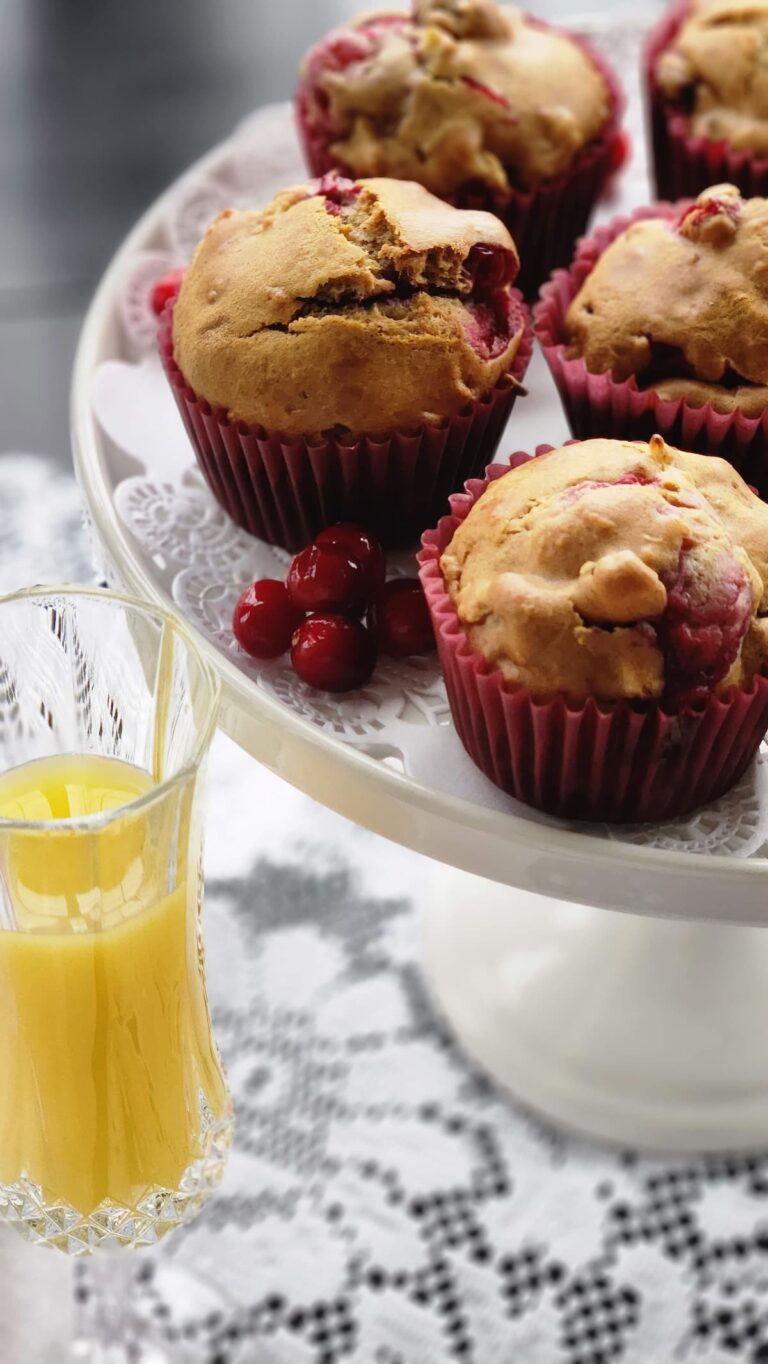 Quick and Easy Cranberry Walnut Muffin Recipe with Orange Marmalade. Made with fresh cranberries, they're guaranteed to not last long!