How to Make an Easy Outdoor Planting Table
Do you have an old table at your house? I found this one in our basement. Today I'm sharing How to Make an Easy Outdoor Planting Table!
Truth be told, this old enamel table has been sitting in the basement for a few years. Most recently being tucked in the corner holding up piles of papers that needed to be shredded. Before that it was in my husbands' grandmothers home, dutifully withstanding several containers of laundry soap. It's time this table gets to see the sunlight and be an outdoor planting table in all it's glory!
This is the thing tho. It really needed a bit of TLC to restore its original beauty. Let's get started.
Outdoor Planting Table Prepping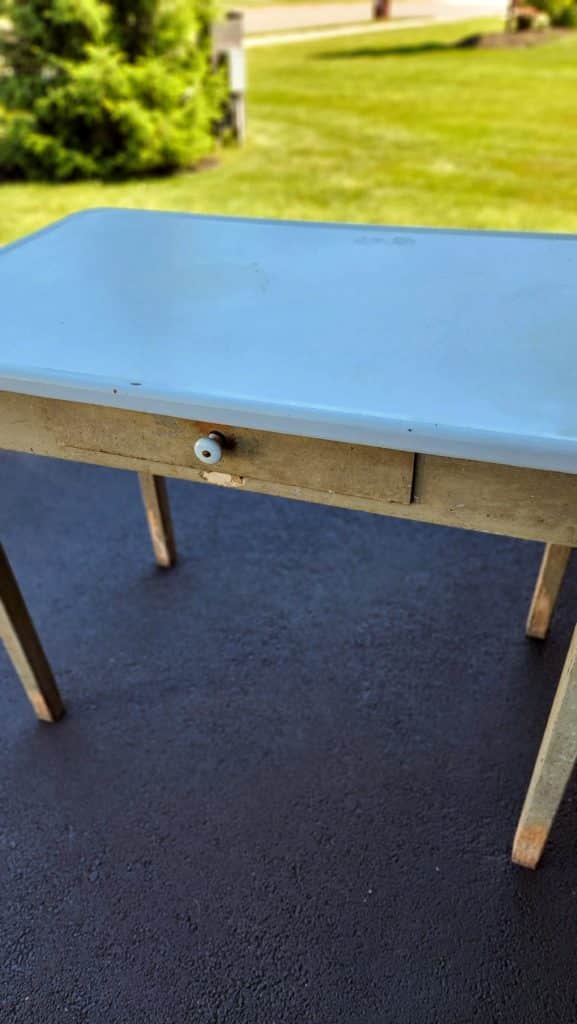 "This post may contain affiliate links which means I may earn a small commission. You may read my
disclosure policy here
".
My table needed a thorough cleaning before I could begin to paint it.  One of my favorite cleansers for wood is murphy's oil soap for a good scrub.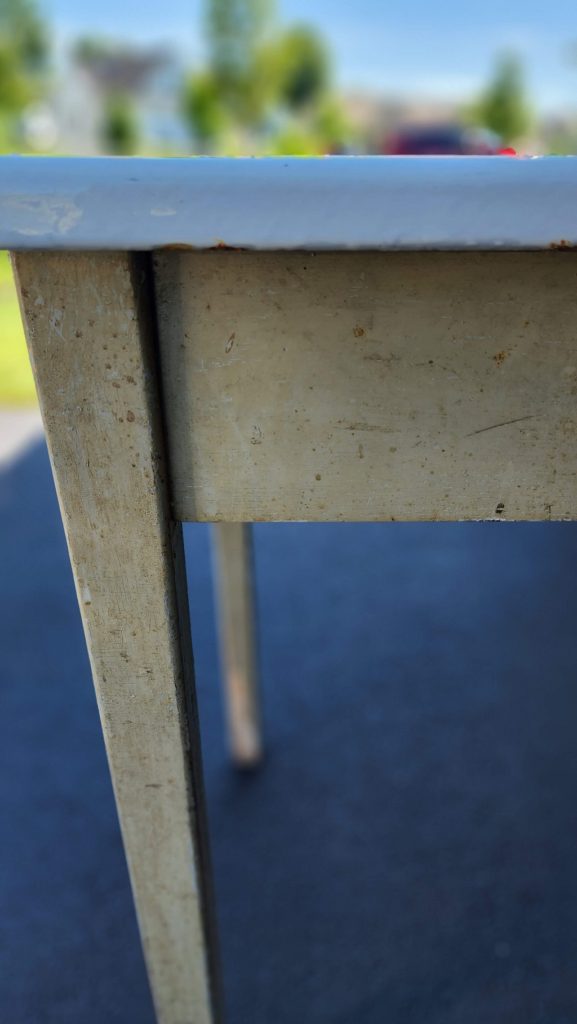 Up next was to properly sand the table and remove the old paint. Using my Ryobi Compact Corner Cat hand sander makes sanding so easy.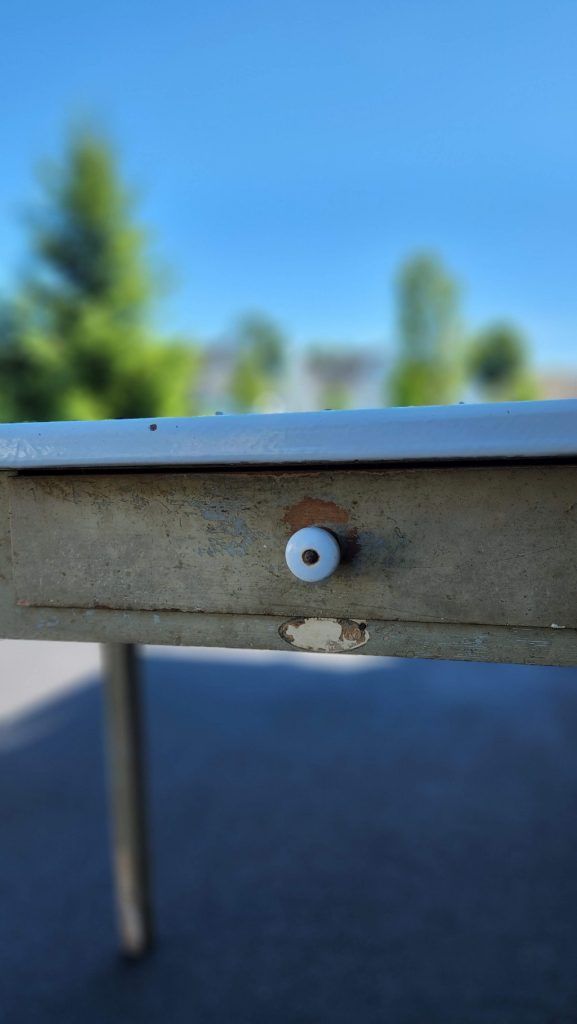 After sanding, I thoroughly wiped the table down for any dust residue.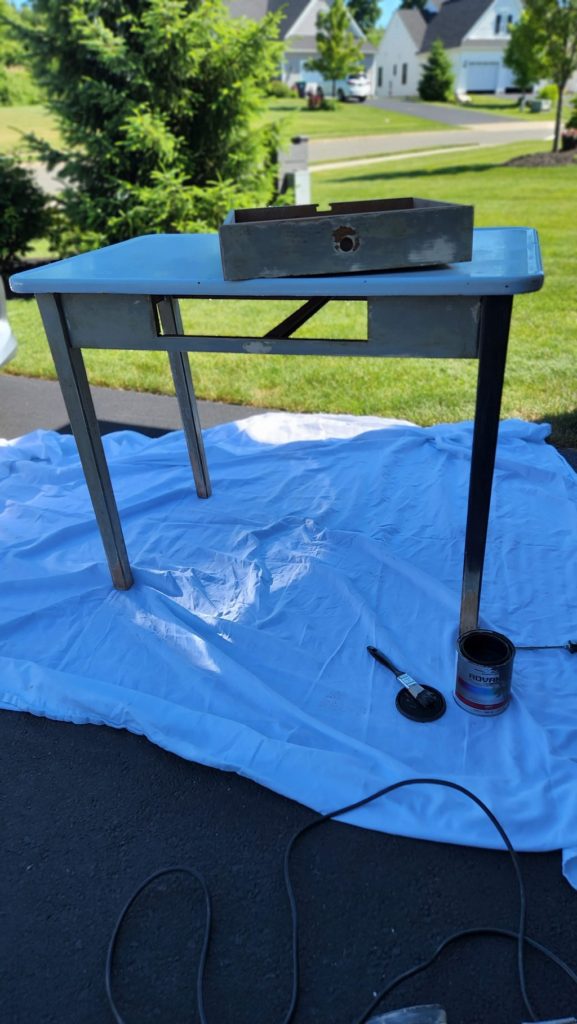 Now that my enamel table had been sanded and wiped down, it was time to start painting. This literally took me less than one hour.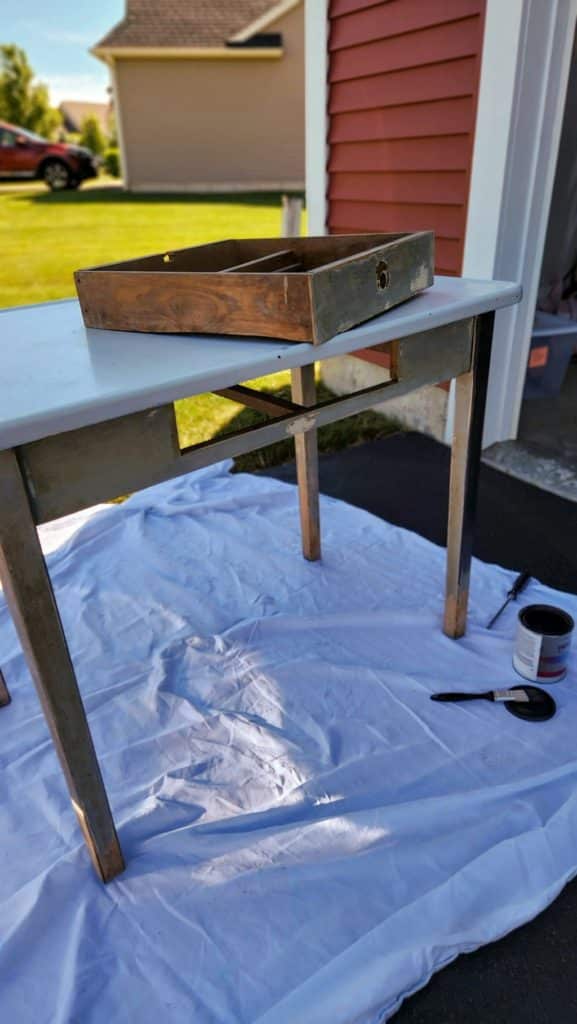 For this project, I used a can of paint I had in my stash that I had used for painting my front door. 
Lately, it seems I've been painting everything. Here is how to paint wooden porch steps in 4 easy steps.
Rather than buying drop cloths, I save old sheets and use them for any painting or sanding projects. It saves money, and also reuses & recyles.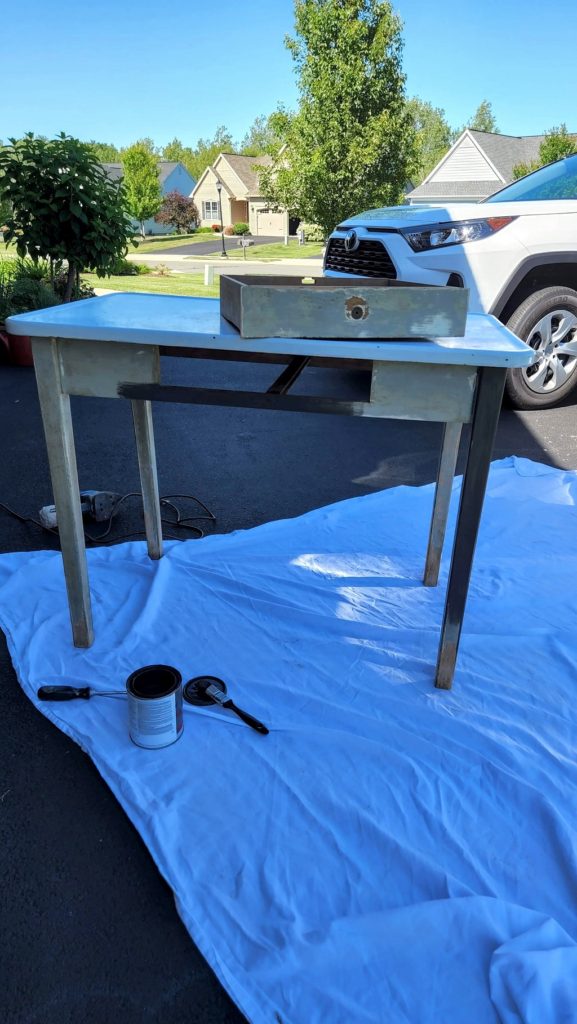 I chose to paint the legs black in order to match my black wicker furniture. My plan is to put my outdoor potting table on our pebble patio, to the side of the furniture.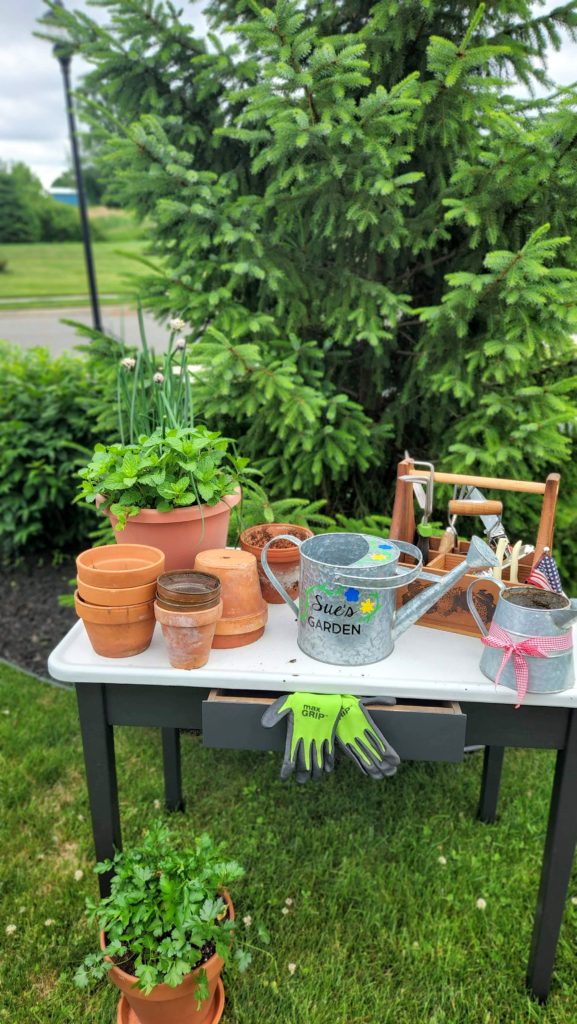 My Simple Kitchen Garden would be lovely on this table.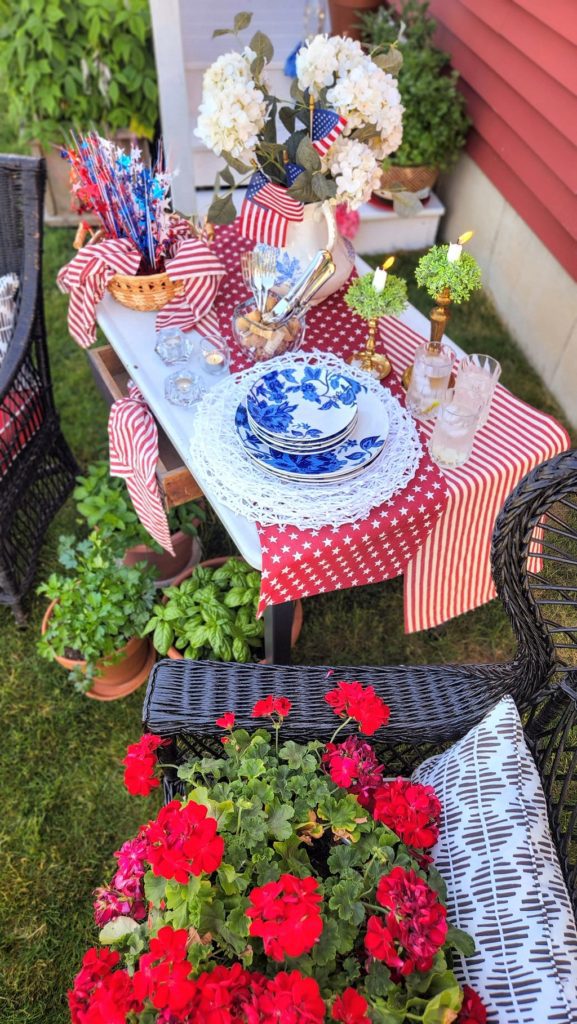 One, two, three, four, now five! The last step is to use my garden table. Temporarily, I'm using my table in the backyard for a picnic dinner. Soon it will be back to being the 'work table' it's always been, holding much-needed planting tools and pots! The laundry and paper shredder will need to find another spot!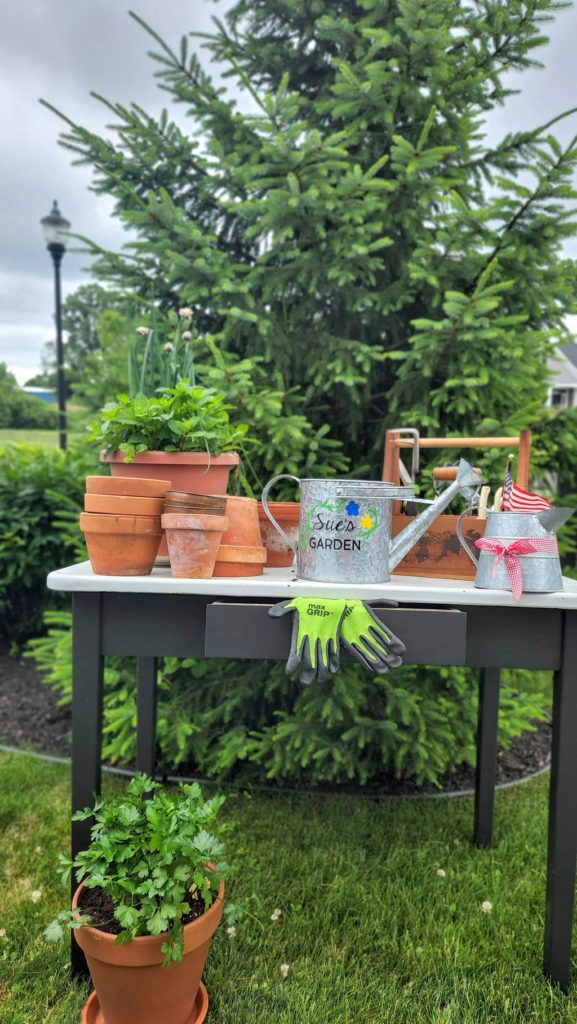 Thank you for stopping by. I hope you enjoyed learning how to make an easy outdoor planting table. If you're new to my blog, welcome!
Happy Planting!
XO Susan