How to Plan a Simple Bridal Shower
We hosted a bridal shower this past weekend and it was fabulous. I can't wait to share all the details with you!
My son Connor was engaged this past January and we couldn't have been happier. A quick fast forward to June, and it's go time.  I was so pleased to be able to host a shower for my future daughter in law. Today I'm sharing with you How to Plan a Simple Bridal Shower in 9 easy steps! 
I've chatted with you before about the ol' 'meant to be'. Well, these two are certainly in that category. I love listening to 'how we met' stories, and Carolyn and Connor's story is certainly one I'll enjoy hearing about over and over.
How They Came 'to be'
In the beginning, Connor had worked with Carolyn's brother when he was invited to a July 4th party. (So significant that their wedding is on Fourth of July weekend I might add)
Carolyn spotted him across the yard when she noticed they were both wearing the same blue & white striped shirt! Coincidence or meant to be, you choose! 🙂
Well, let's just say there were sparks and their story began.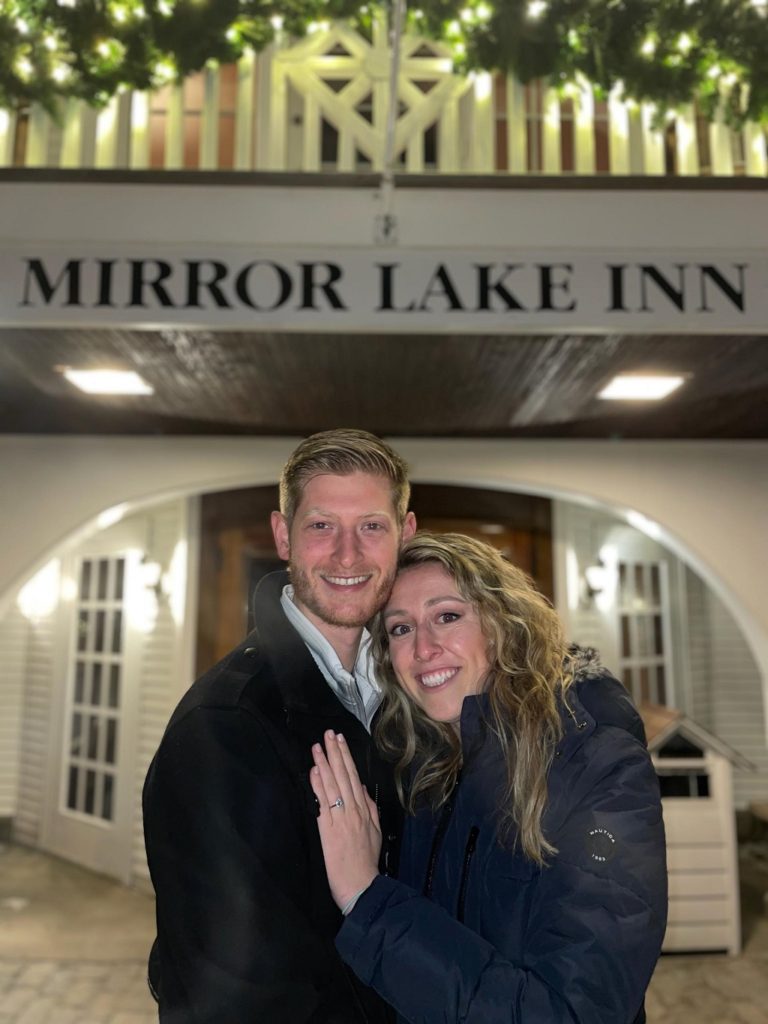 "This post may contain affiliate links which means I may earn a small commission. You may read my
disclosure policy here
".
Planning a Bridal Shower
As the days and weeks of their engagement went by, it was time to start thinking about hosting a bridal shower for Carolyn. I was excited to be doing so and my mind was already thinking of colors and ideas, but first, I wanted to find out what she would like for her special day.
Talk to the Bride about guest list
Think about budget & theme
Pick a venue
Send out invitations
Plan your menu
What decorations will you include
Have an activity
Greet your guests
Provide gift list to the bride
Talk to the Bride
Once I got an idea of the type of shower Carolyn would like, I started looking for a venue.
Orginally I was going to host it at our home. However, as the guest list grew, and our weather was a bit unpredictable, I opted for a local winery as the venue of choice.
Carolyn preferred a low key non traditional bridal shower. I thought it was a beautiful idea and perfect for her! 
After talking with her and getting an idea of what she would like, Carolyn was out of the loop as they say! Mums the word! 
We wanted to surprise her with everything but the date that we would be getting together. She didn't know about the venue, or any details, and we were keeping it that way! 🙂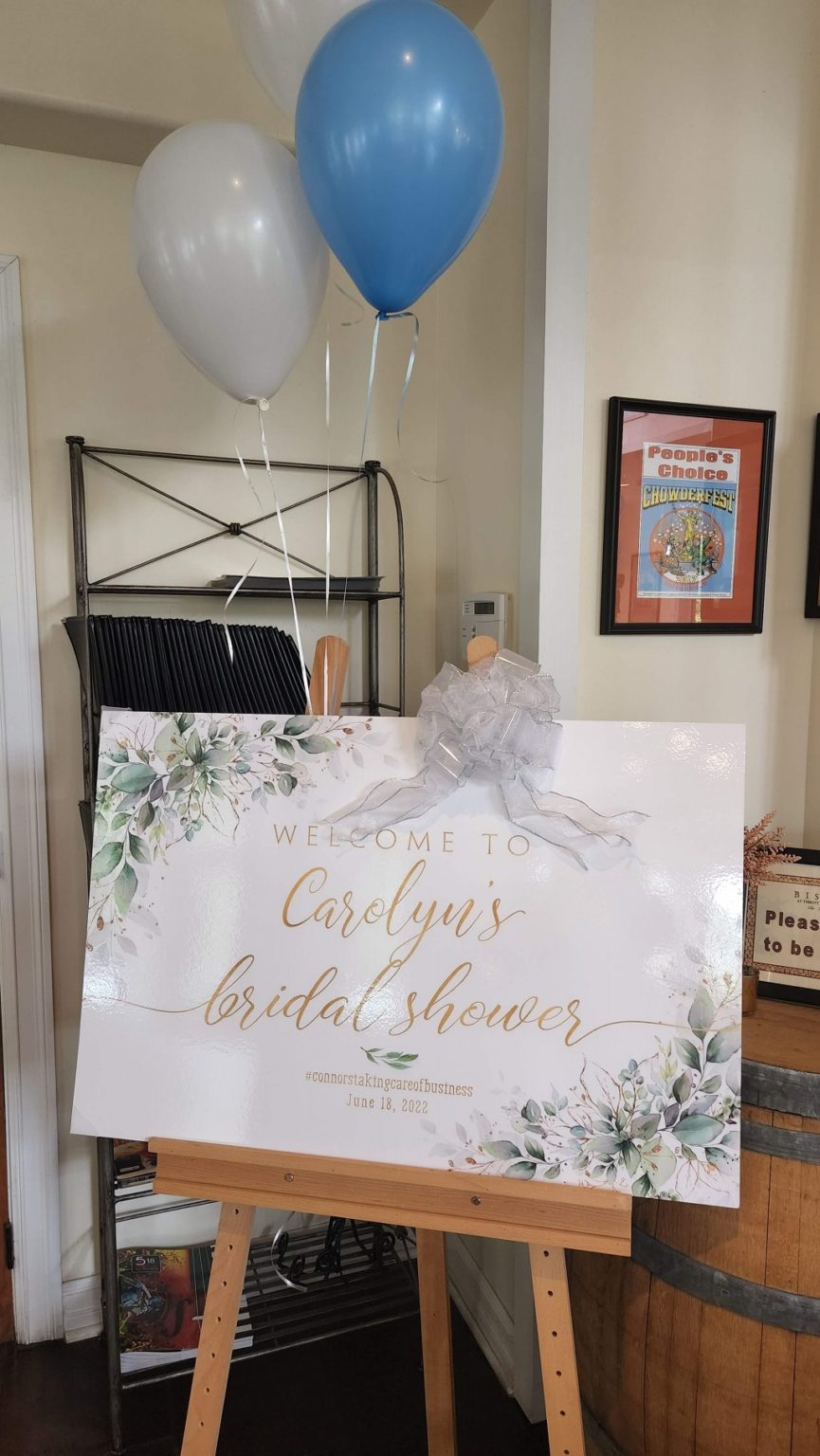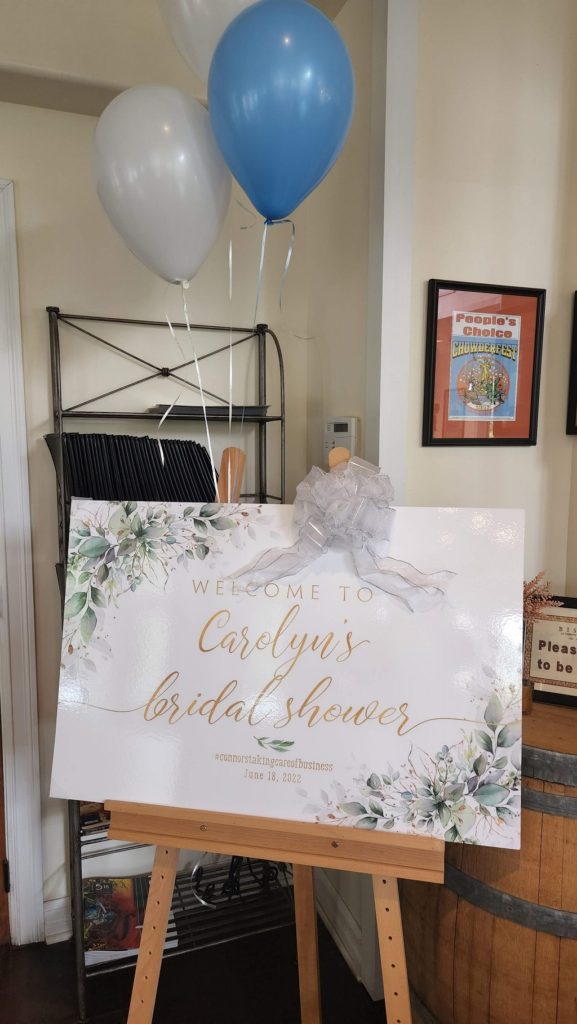 Setting a Budget & Theme
Did you know, you can create the most beautiful bridal shower without an enormous budget?
With simple planning in place, decorations, flowers and the menu options don't have to break the bank.
Venue Shopping
Third, when looking at venues, it's always best to think of where the bride would enjoy having her shower. A few unique options might be to have your shower at a museum, a golf course, an aquarium, or rent a boat for a bridal shower cruise. There are many breweries and various venues that are unique.
In selecting the winery, it provided two things for the bridal shower. One being, the focus would be on celebrating Carolyn in a non traditional style.; hence a champagne brunch and mingle party, rather than a sit and no one moves around atmosphere, and two; it gave us the opportunity for a wine tasting event. Now doesn't that sound fun!
Ordering Invitations
Up next was to select and send out the invitations. I used Minted.com and was quite pleased with their customer service and the quality of the invitations.
Before sending out invitations, be sure to check dates and mail the invitations, four to six weeks prior to the event. We provided an RSVP date five days earlier than the bridal shower, so I would be able to notify the venue of the number of guests attending.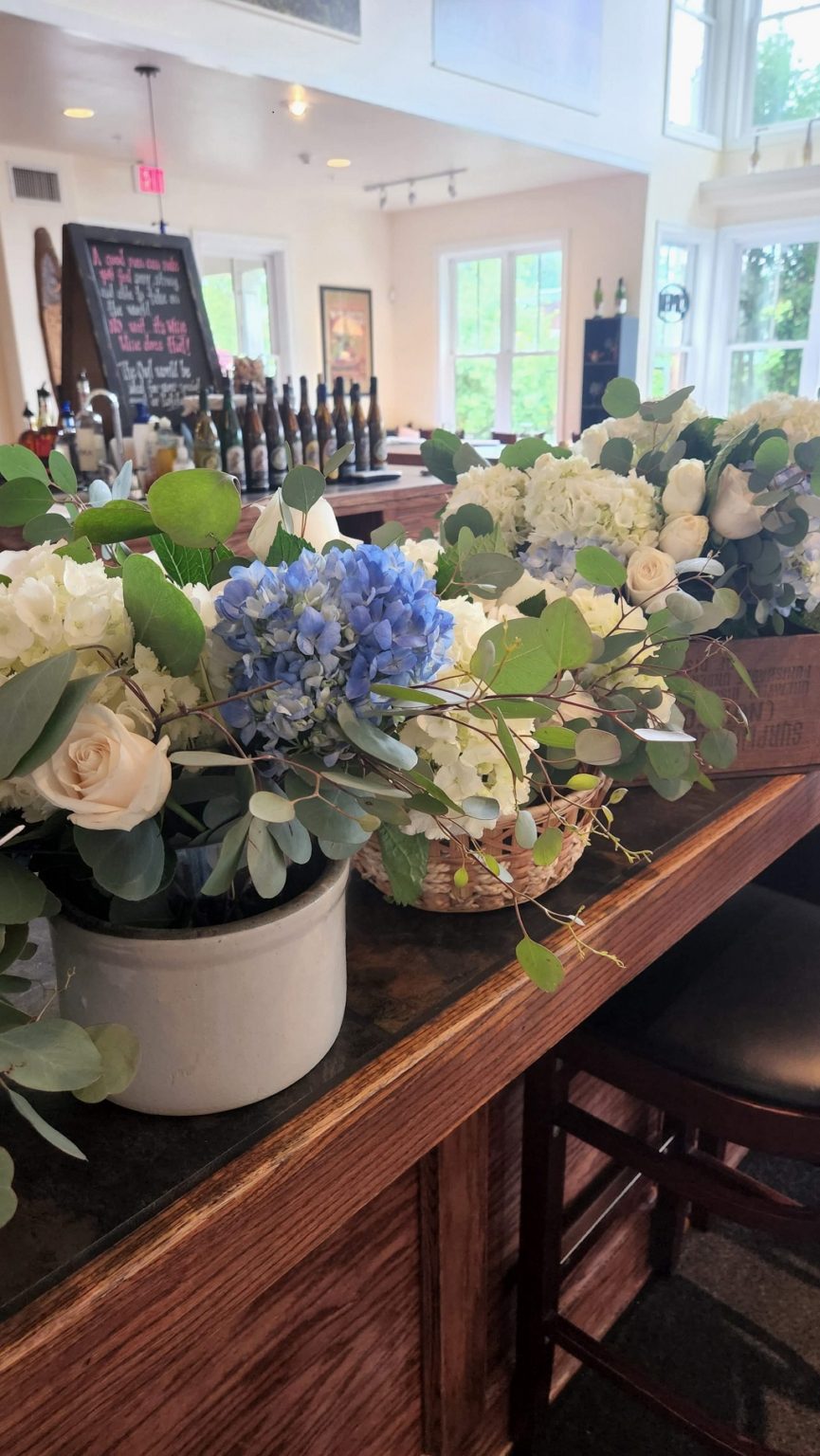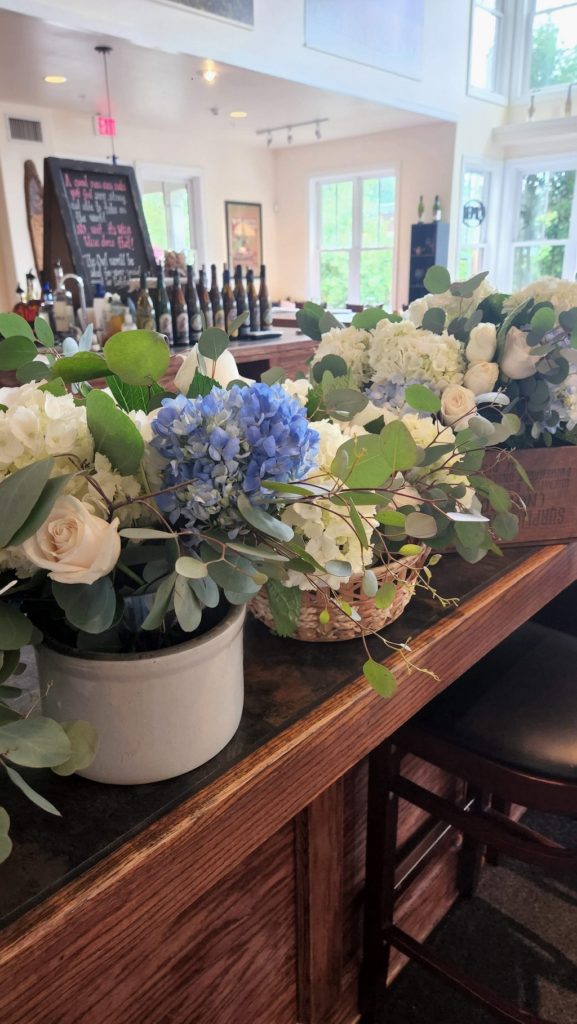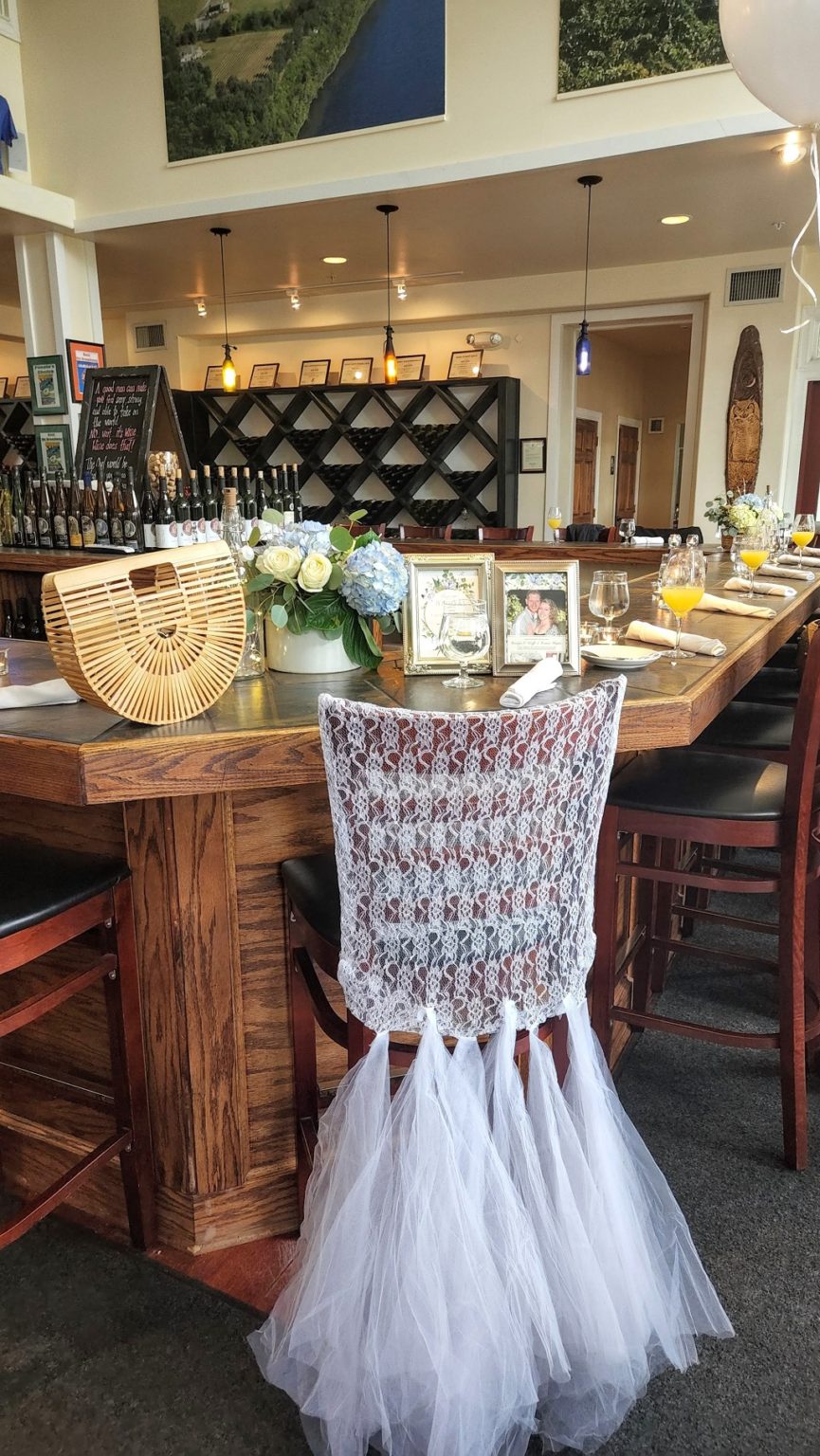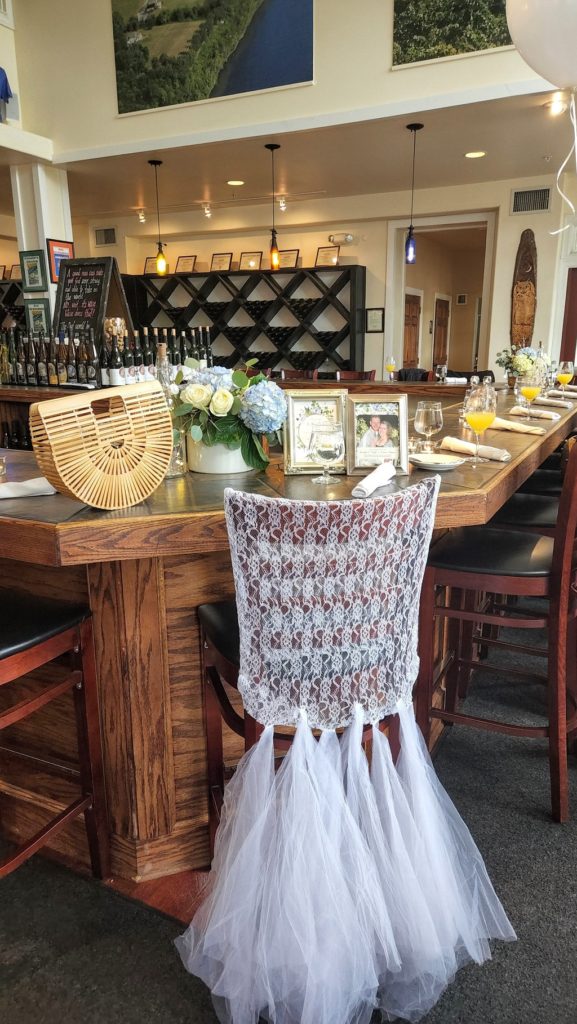 Since she hadn't seen the invitation, I framed it for her and placed it at her tablesetting as a keepsake. This darling chair decoration was a hit.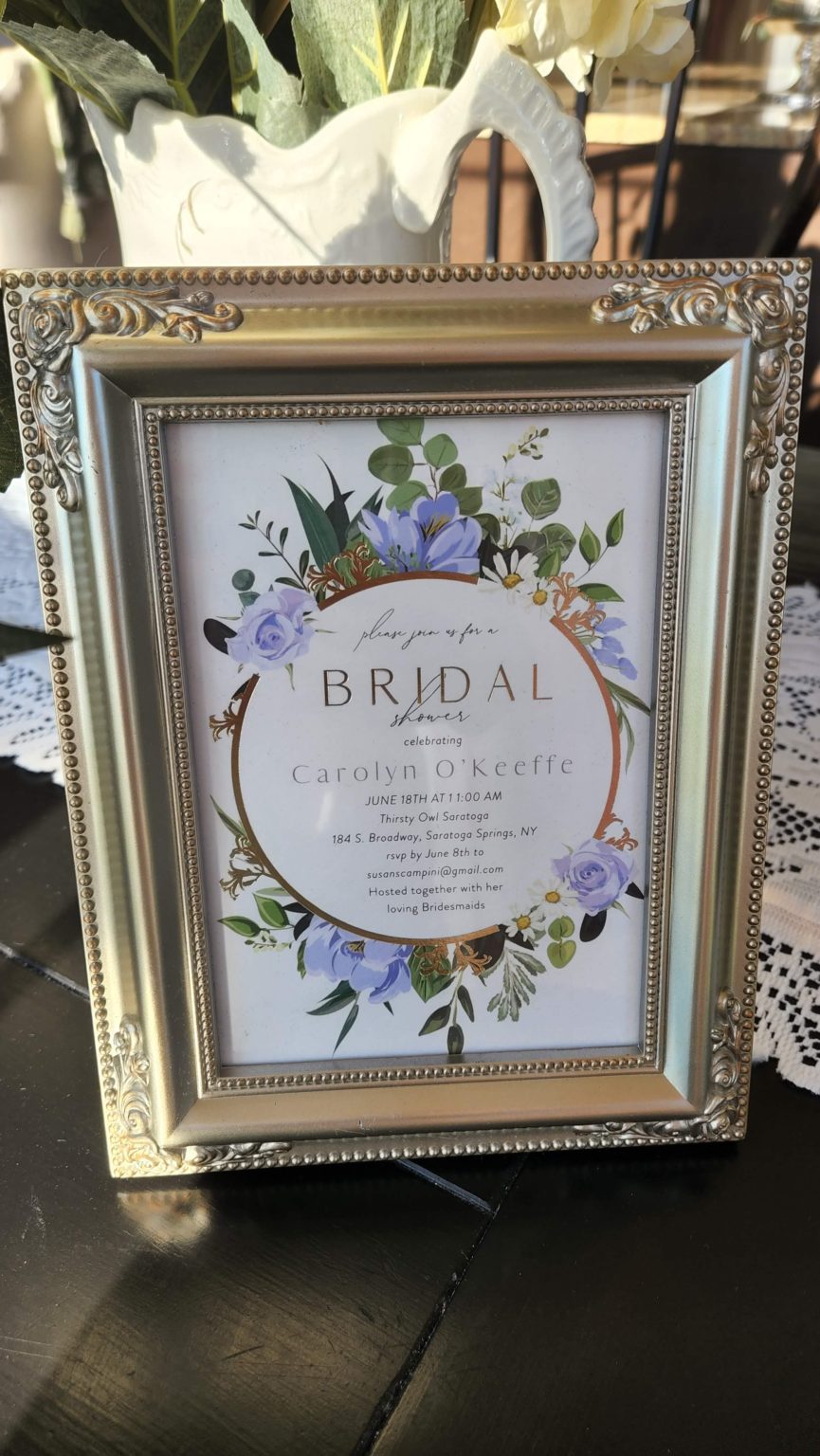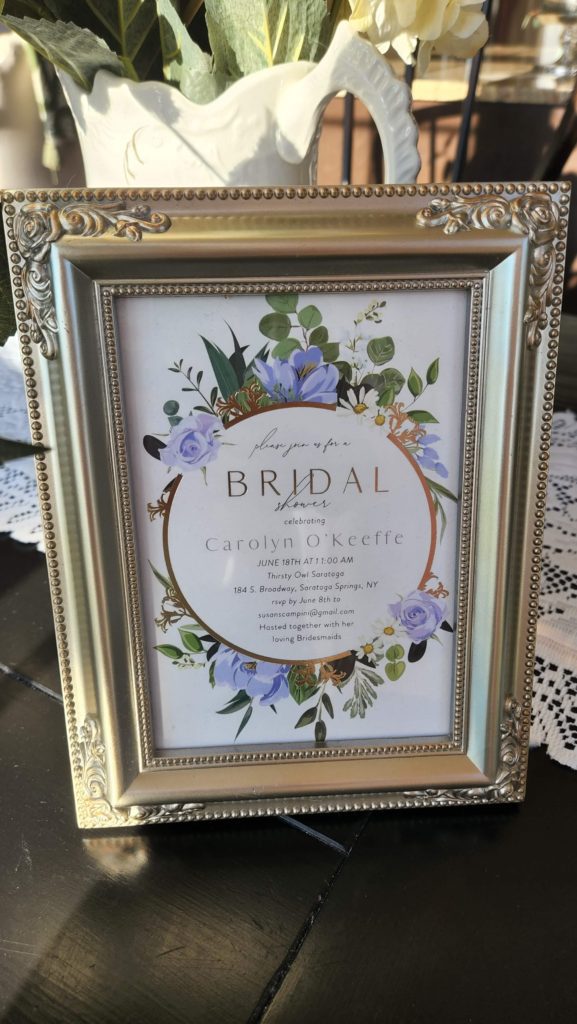 After that, deciding on a welcome beverage for our guests was easy. Each guest was greeted with a champagne mimosa to kick off our bridal shower brunch!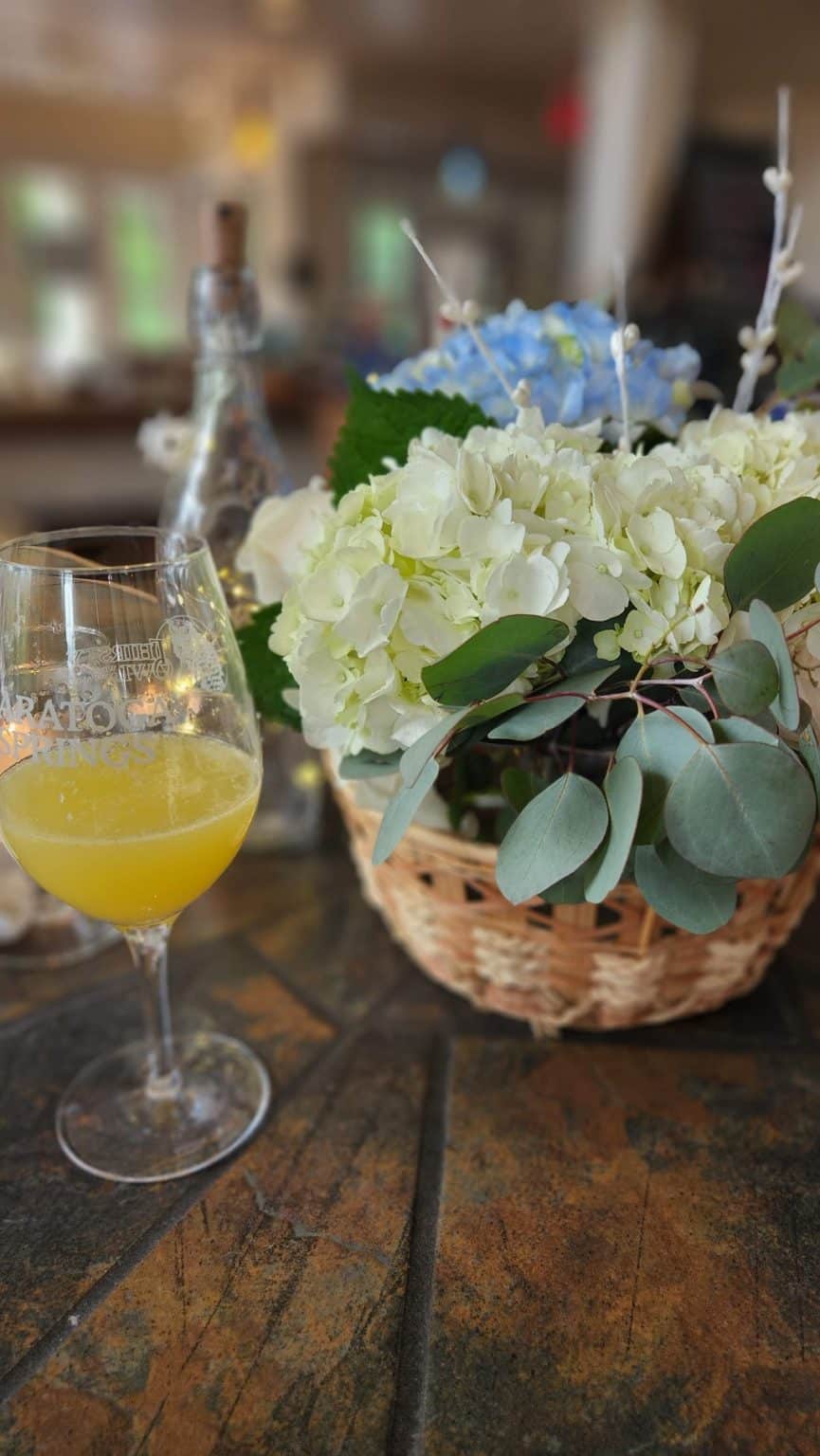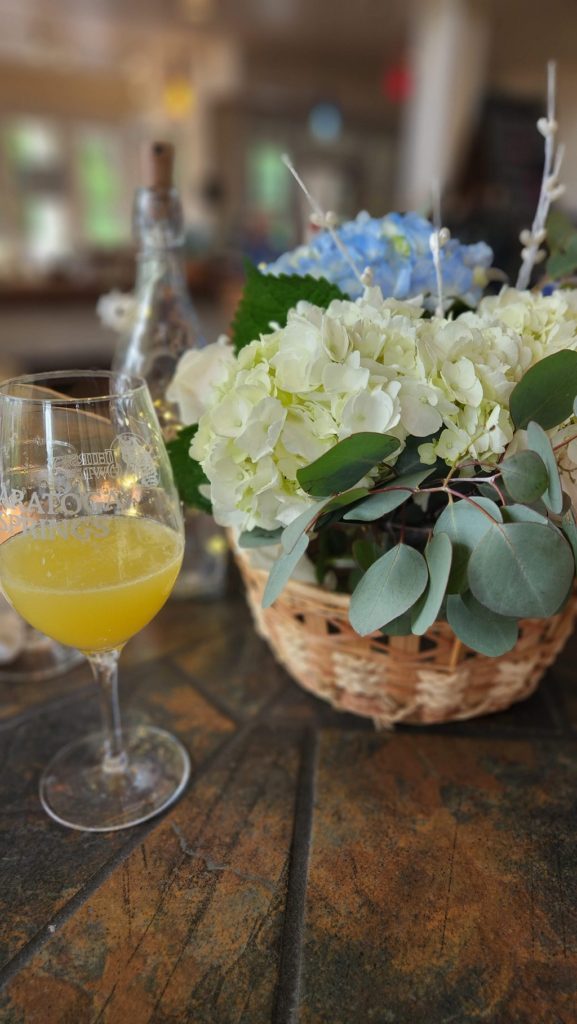 Meanwhile it was time to plan our meal. When planning the bridal shower we opted for a buffet rather than a sit down meal.  Serving the meal buffet style worked out lovely for our guests to be able to mingle with each other. 
Our menu options included; Fruit SaladCajun Home FriesPasta PrimaveraAvocado ToastSesame SalmonEggs Benedict Vegetable FrittataTossed fresh mixed green salad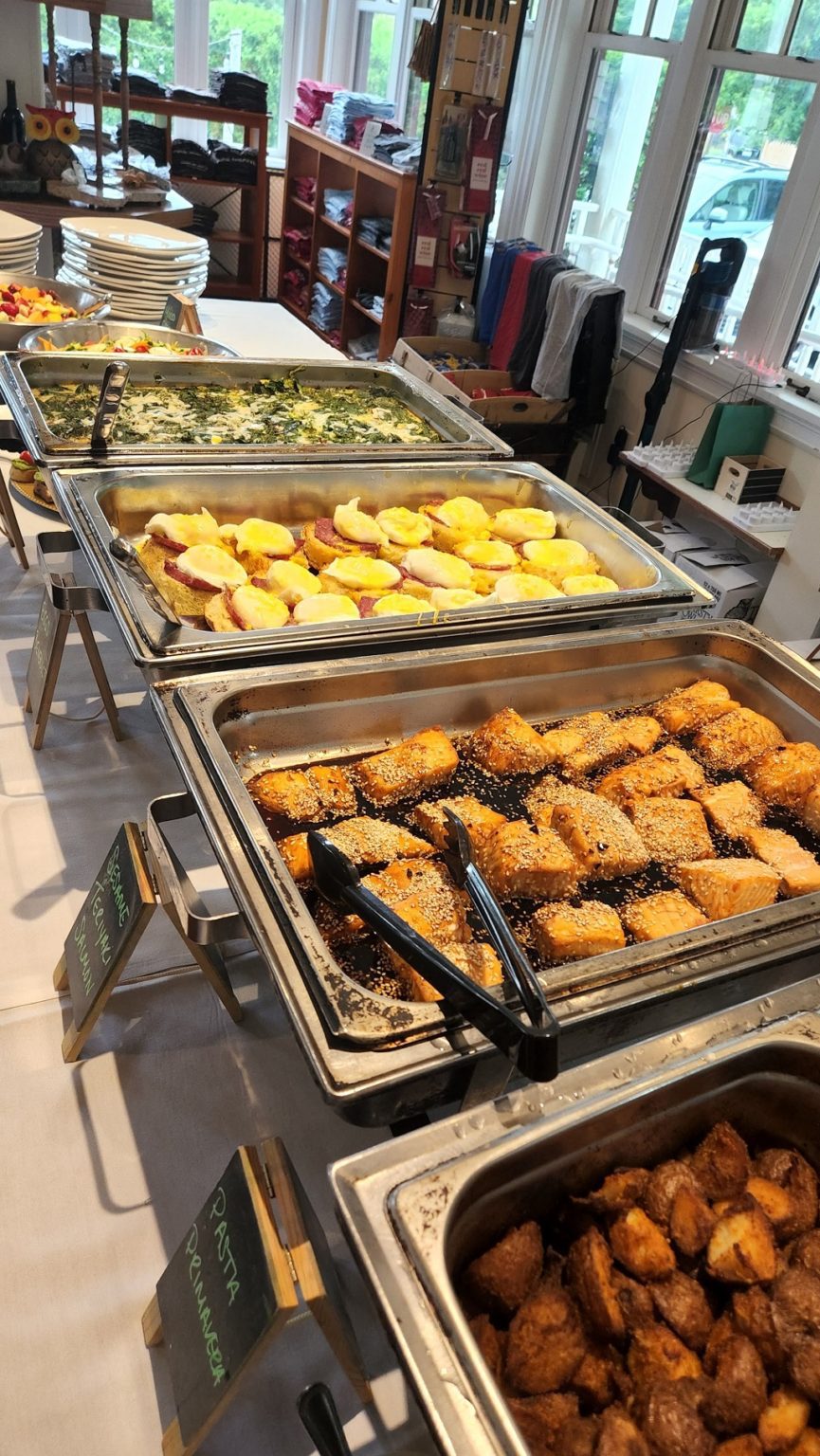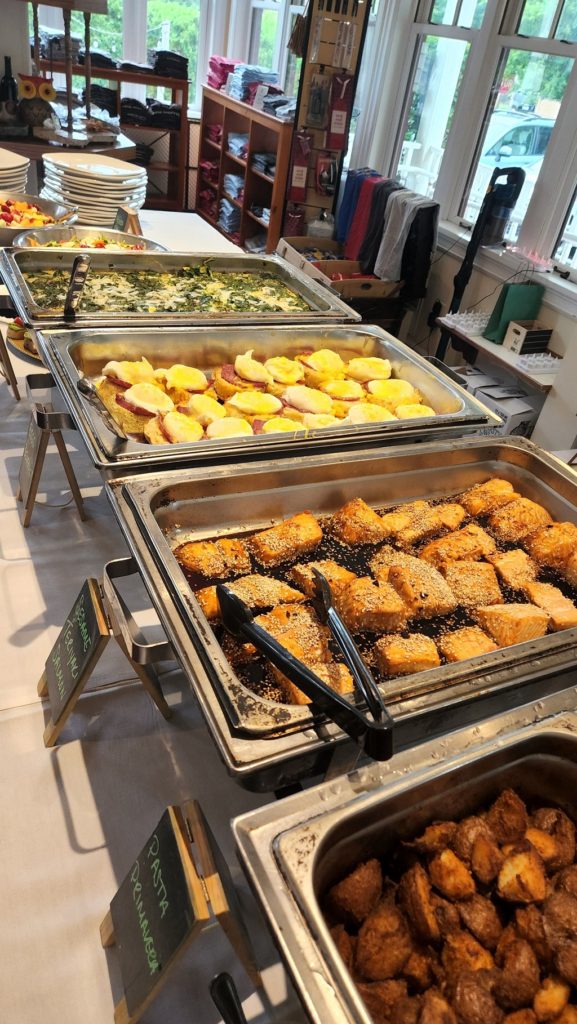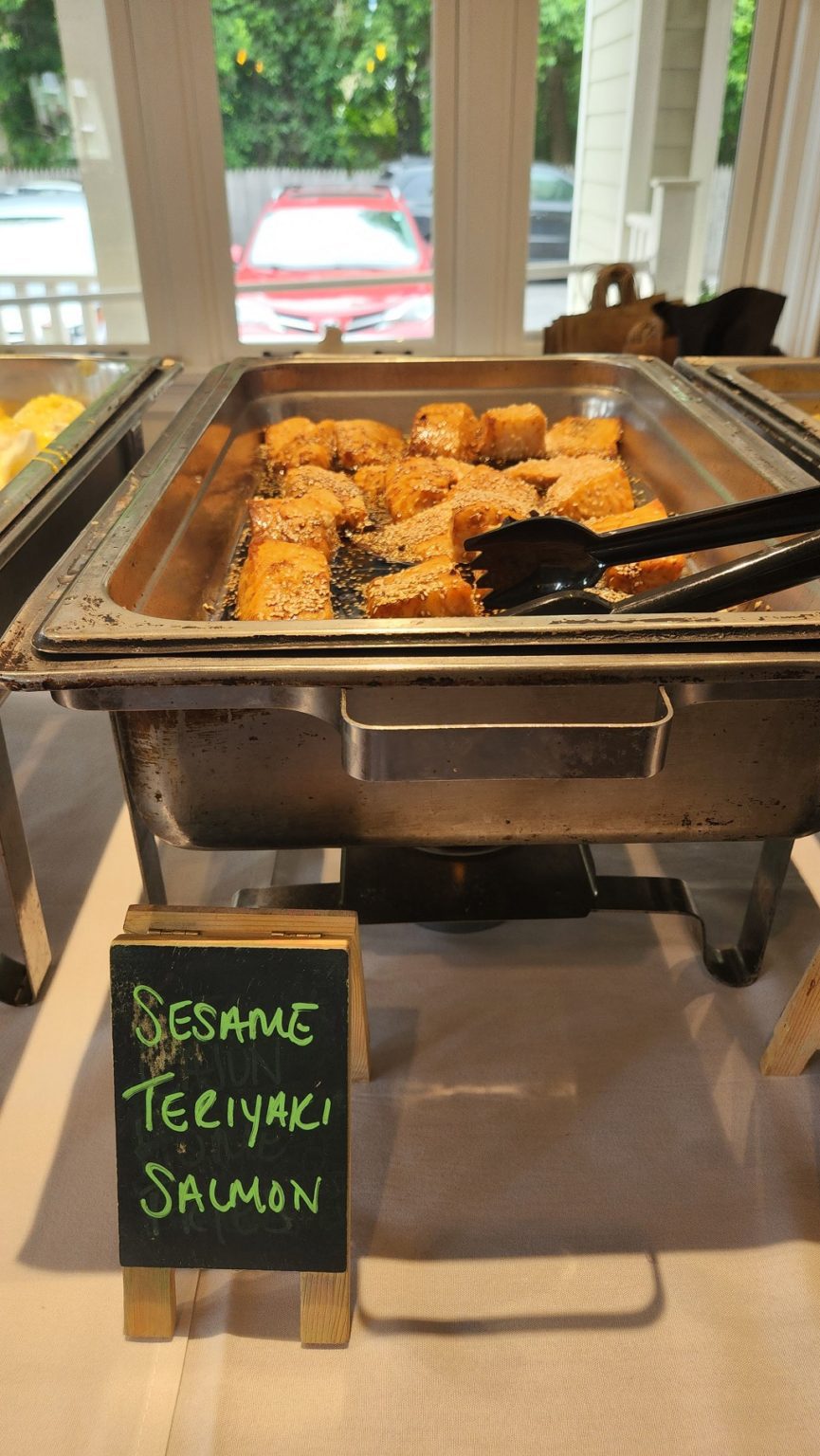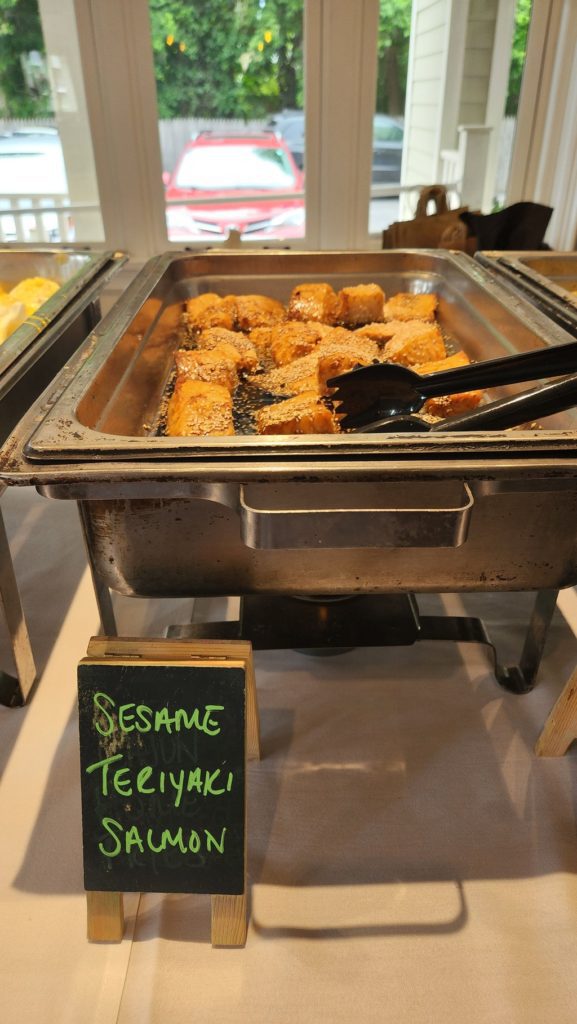 Afterward, everyone raved about the Sesame Teriyaki Salmon.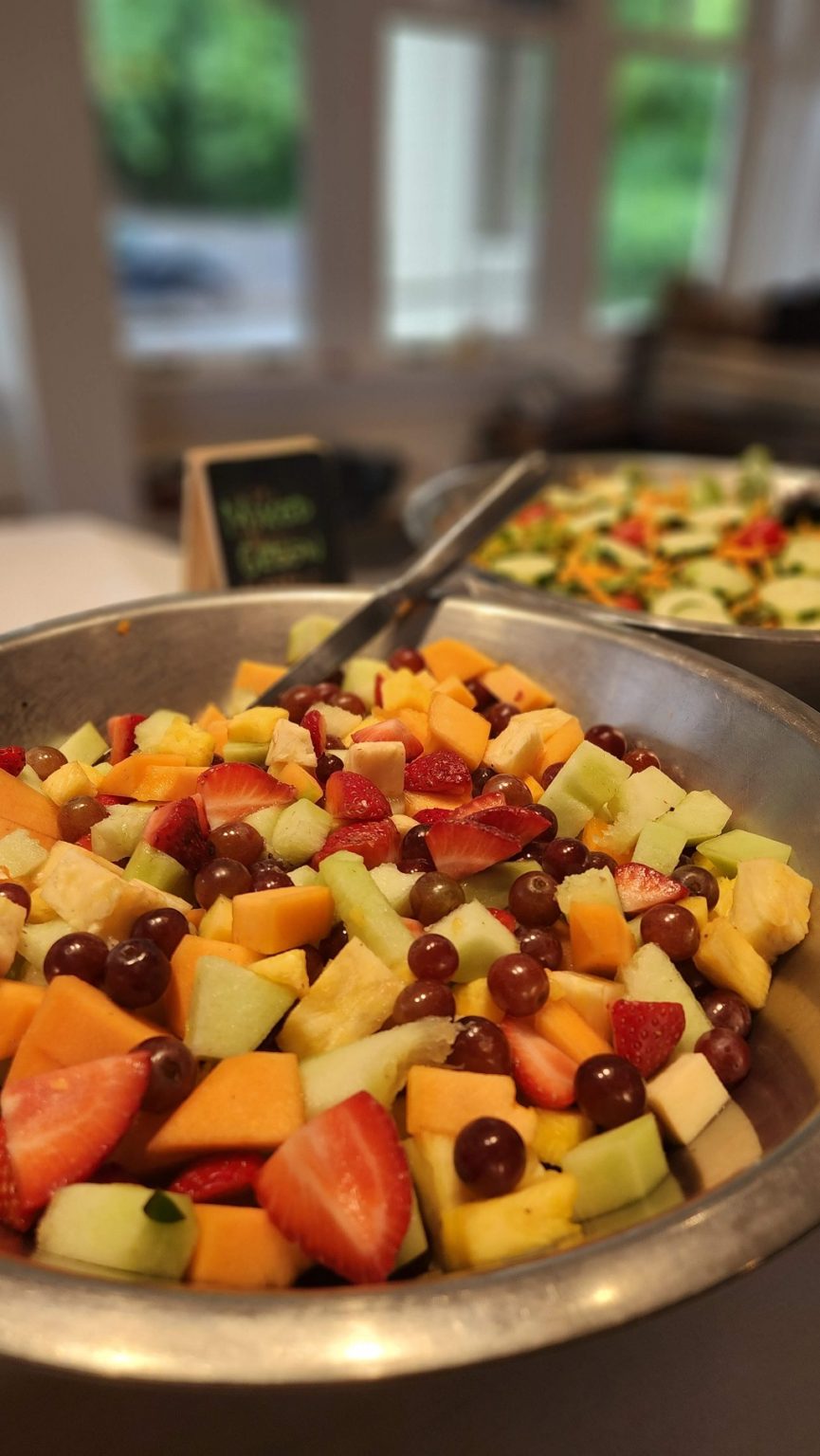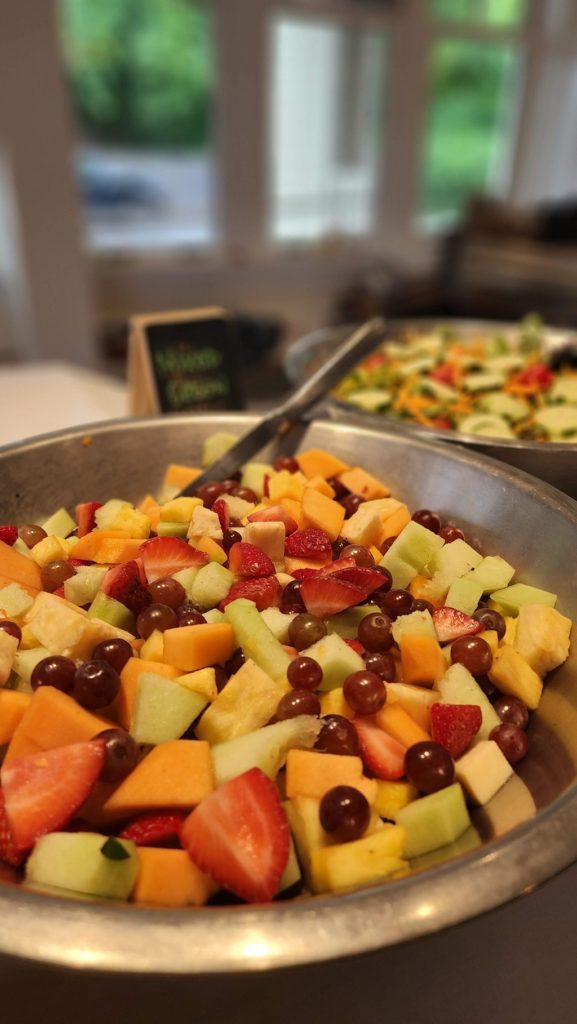 Rather than opting for serving cake, we chose to have italian pastries. They were a huge hit and so delicous!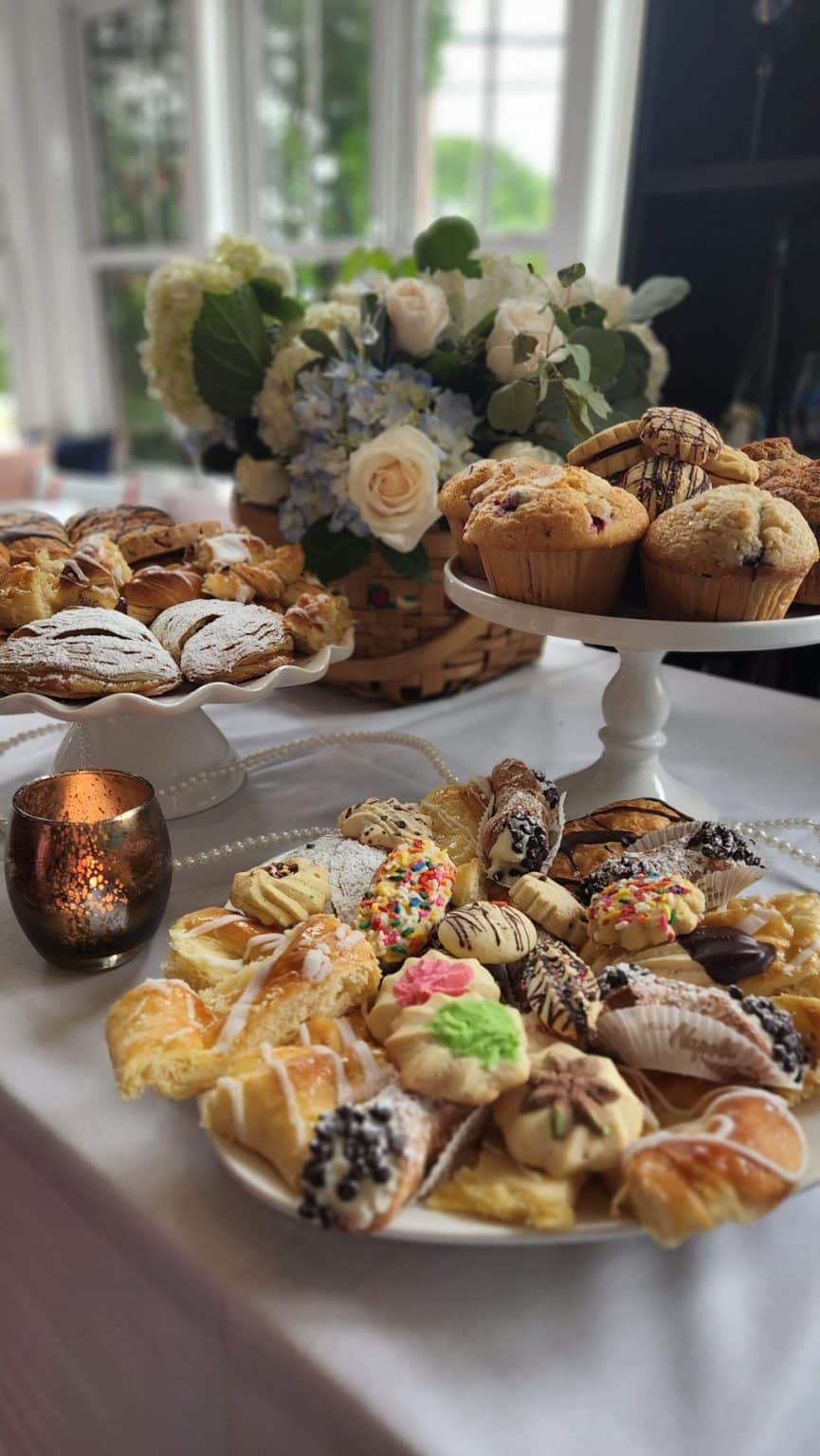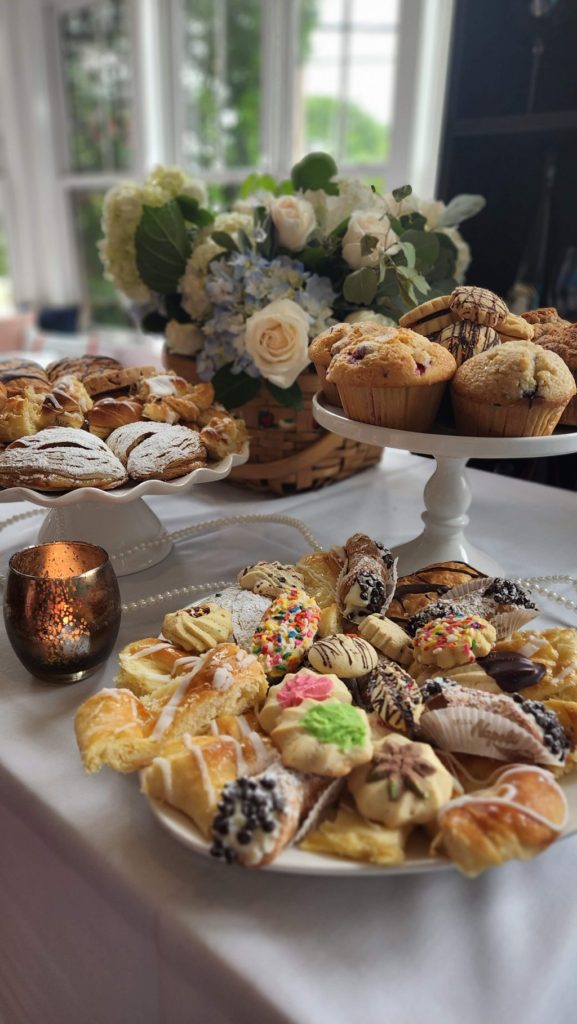 Below are a few of my favorite white pedestal cake plates. I use them for everything! Here we used them to tier the pastries and also for the favor display! 

Lastly, for bridal shower favors, we opted for these darling mini succulents from Trader Joe's. You can read more about them and how I added the ribbons.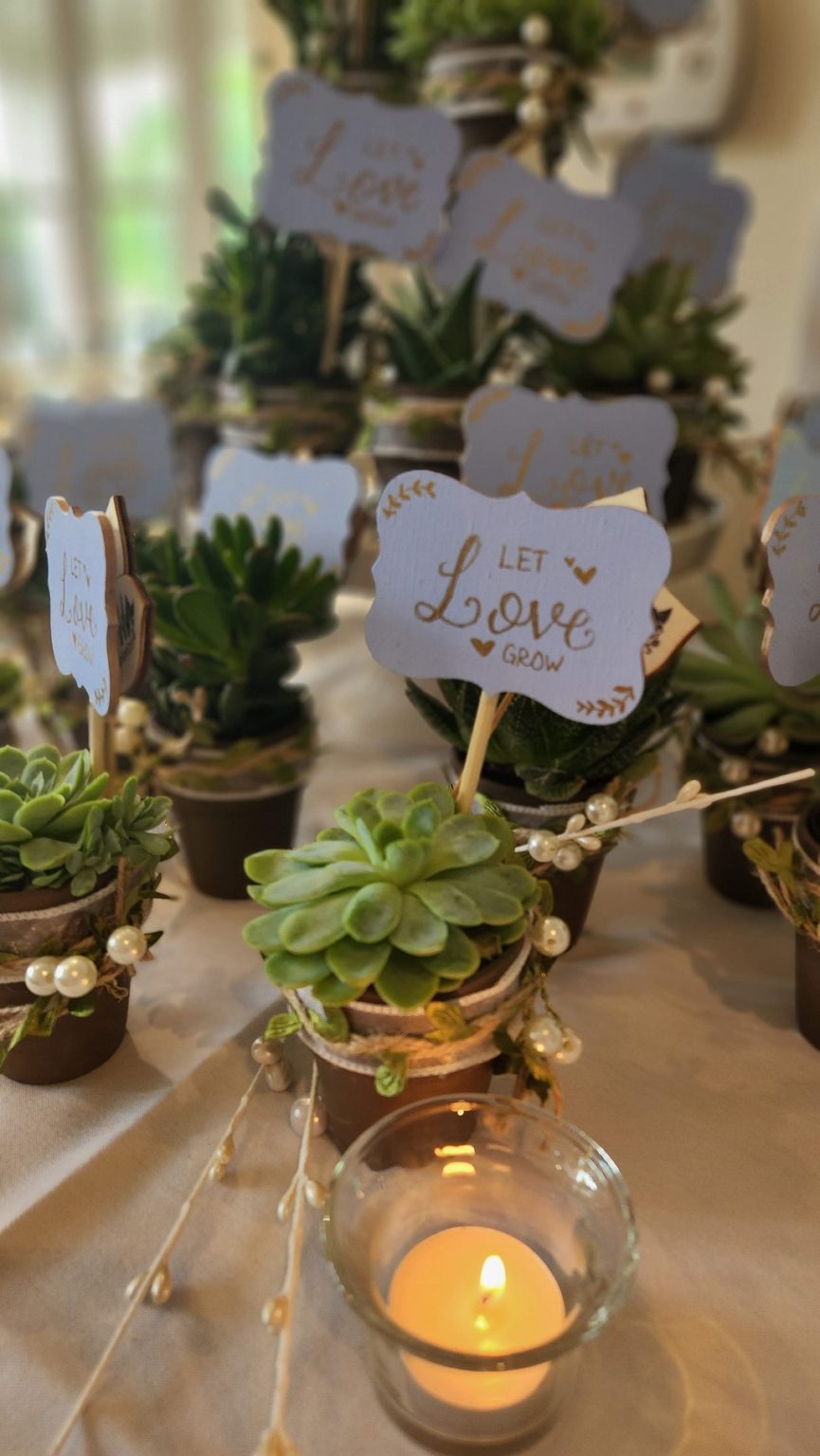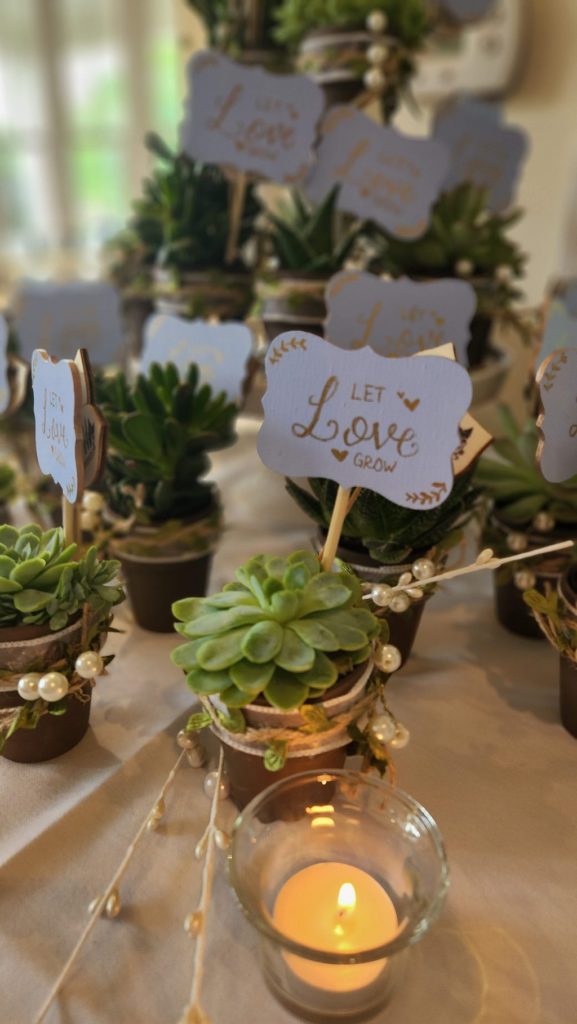 It was such a fun and fabulous day celebrating Carolyn! 
I can hardly wait until the wedding! 
Carolyn and Connor are certainly 'meant to be'!
XO Susan