How to Make Affordable Bridal Shower Favors
The venue is set. The menu is ready. It's time to share our Let Love Grow Bridal Shower Favors with you. They are so easy to make!
Ever wonder how to make affordable bridal shower favors? I got you! Today I'm sharing how to let love grow with these darling succulents.
One of the best things I've recently discovered is Trader Joe's. It's not that I didn't know about them. I did. Here is the thing tho, I didn't know that you can place an order ahead of time with them for flowers and plants. This is the perfect option for planning a bridal shower and for bridal shower favors.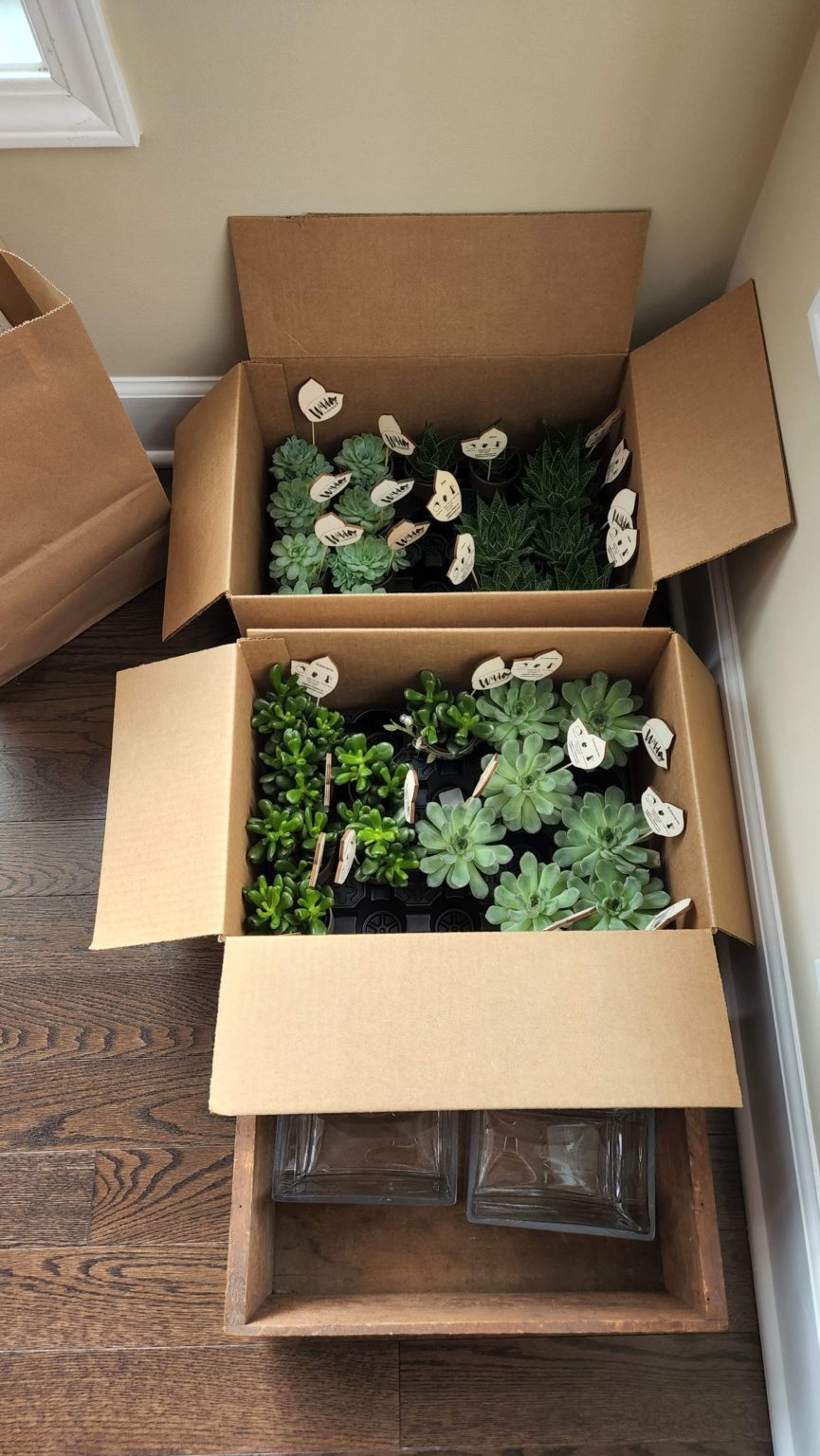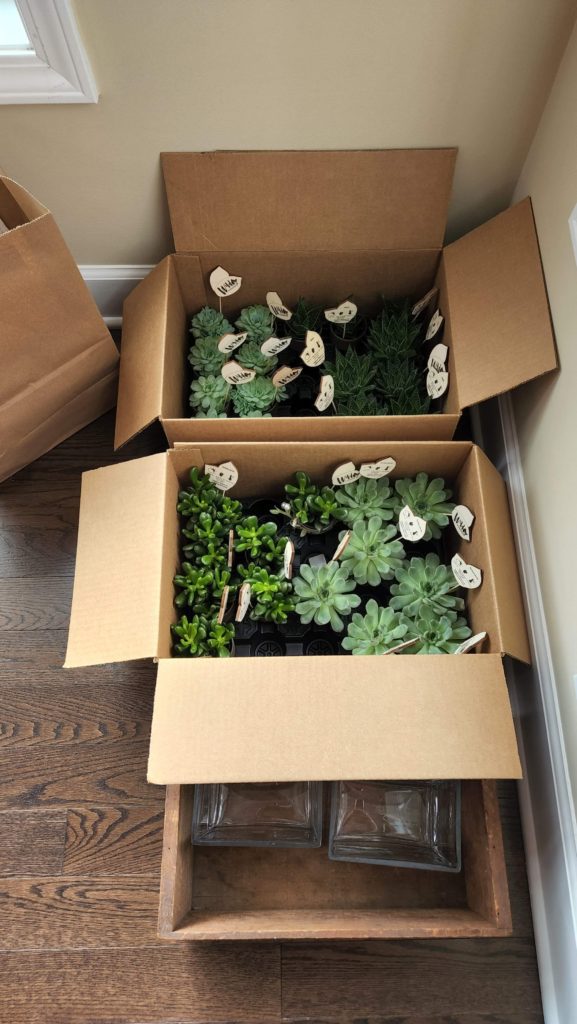 "This post may contain affiliate links which means I may earn a small commission. You may read my
disclosure policy here
".
If you've been following along, you know that my son is marrying the sweetest girl, Carolyn!
The bridal shower was so much fun to plan. You can read about how to plan a bridal shower here!
Up next, is planning our favors for the shower.
Deciding on Bridal Shower Favors
First, we needed to decide on what type of favor we wanted for the happy bride! Carolyn, my future daughter in law has a large family. She is one of five girls and three boys, so getting help and ideas from her sisters was so easy and fun!
When it comes to favors how much should you spend? What kind of favor do you give? These are all really good questions.
Typically, bridal shower favors can range anywhere from $5.00 on up. With so many options available, it really depends on your budget. Several options could be wine glasses, honey jars, or body scrubs. You name it and it can be done! Our favors from Trader Joe's cost $2.99 each prior to the decorating.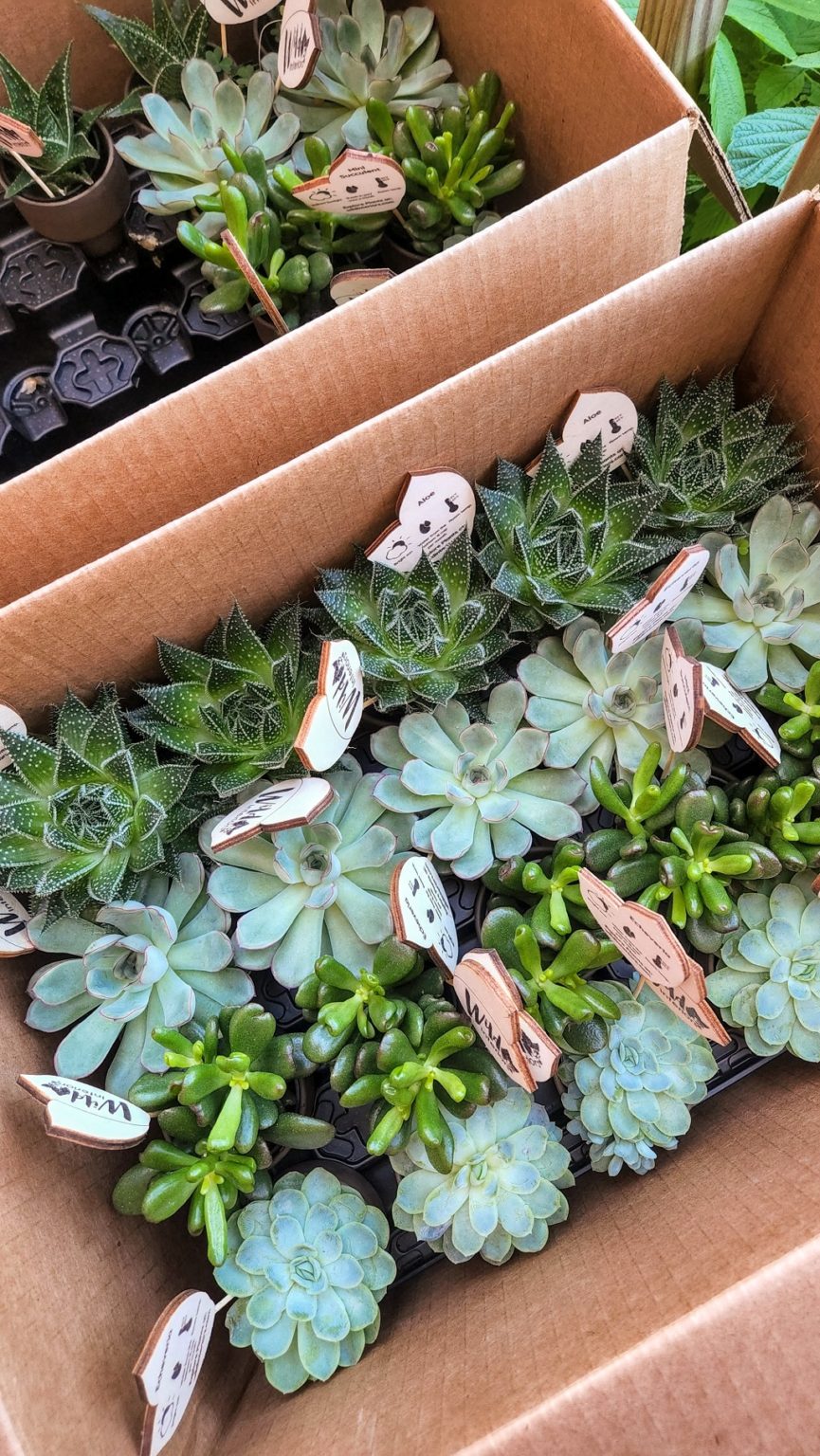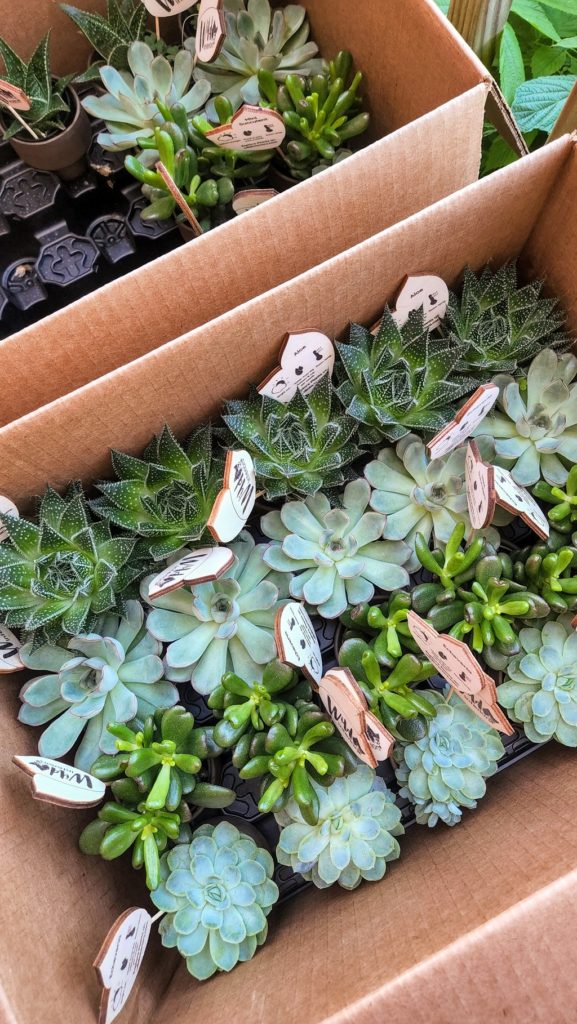 We saw these darling mini succulents at Trader Joe's and were all in. Connor and Carolyn love to garden and enjoy plants so these were the perfect bridal shower favors for them.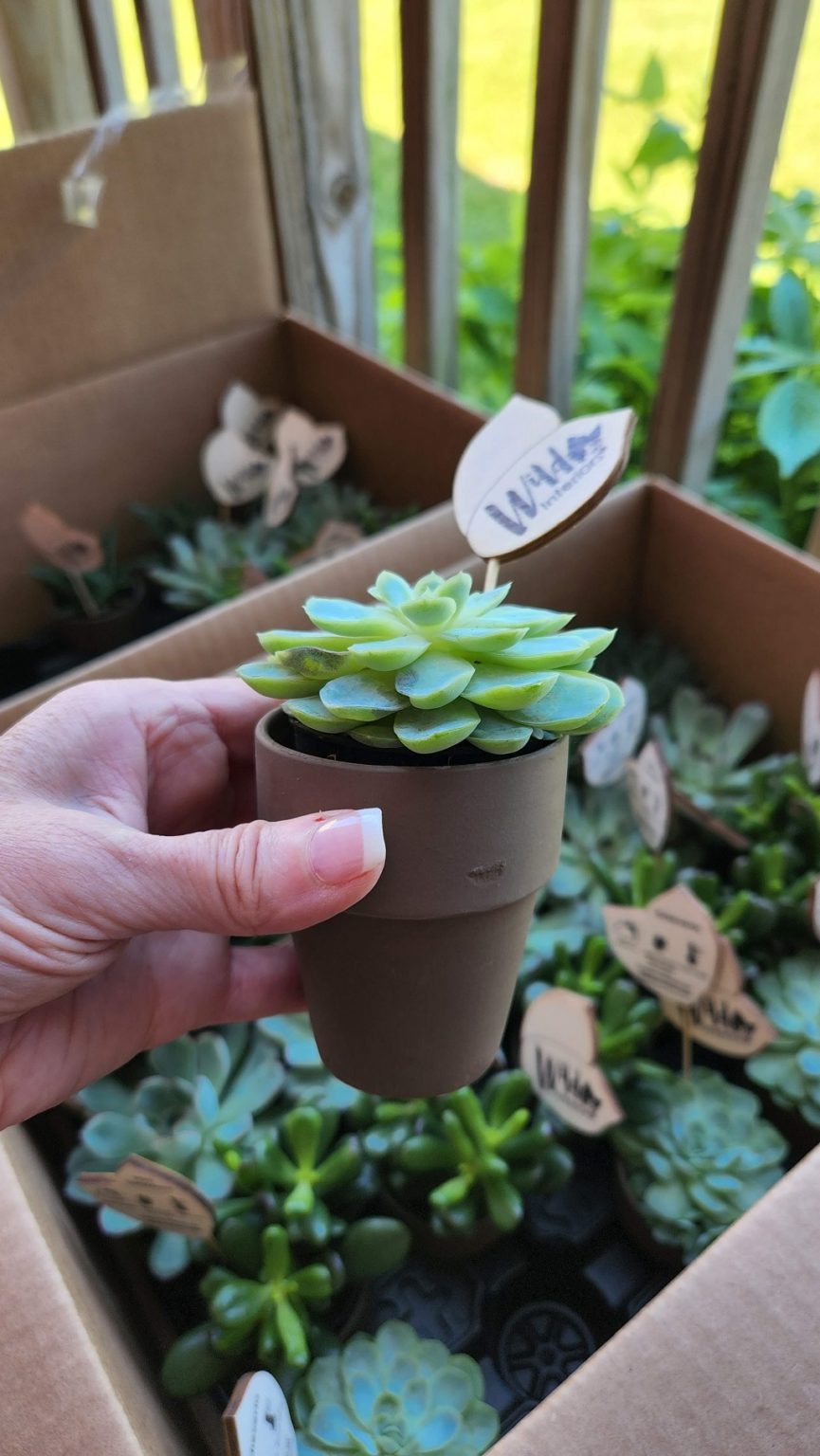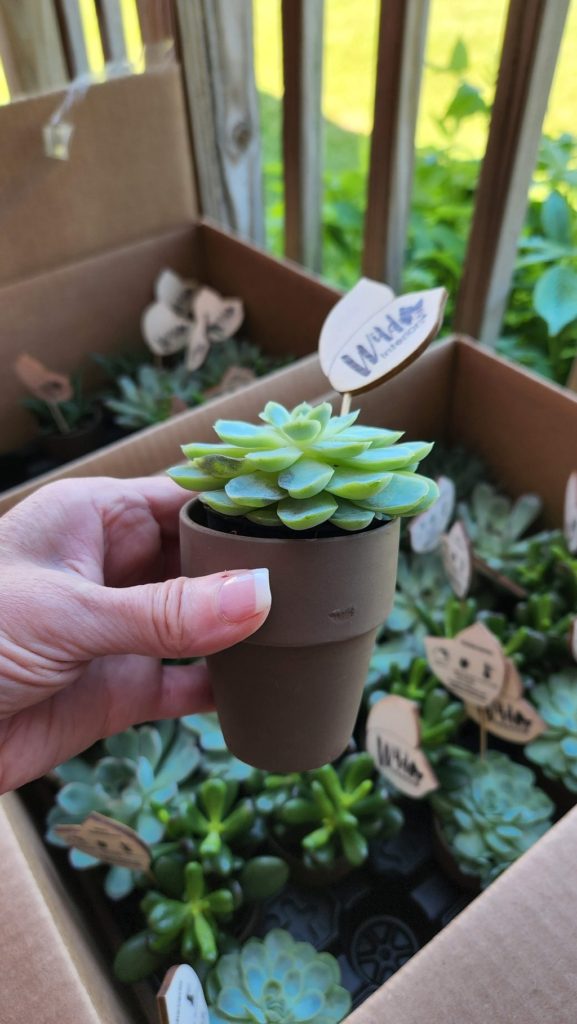 I thought it would be fun to have her sisters over for pizza and sangria, and to decorate the bridal favors. First we eat!! 🙂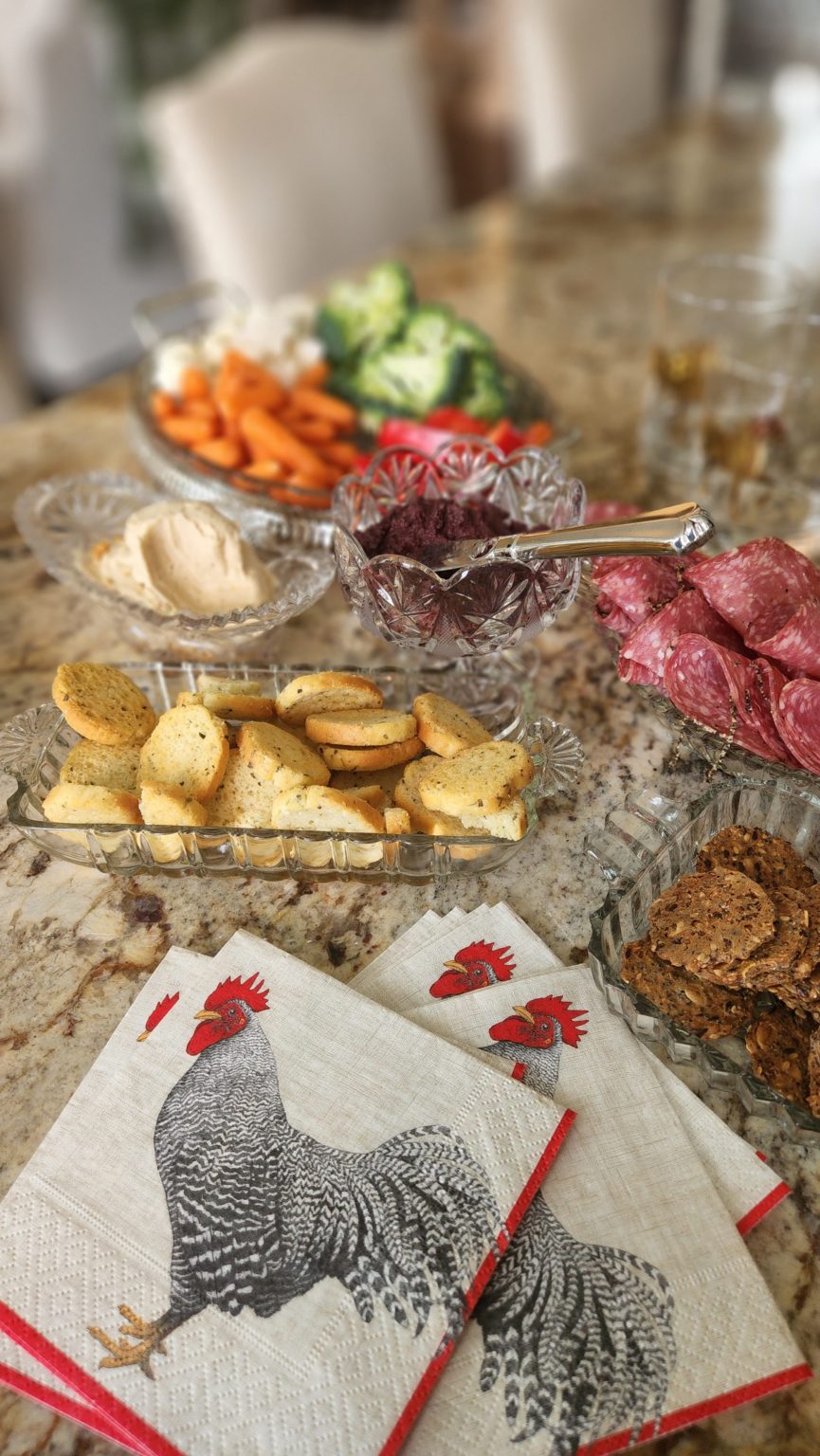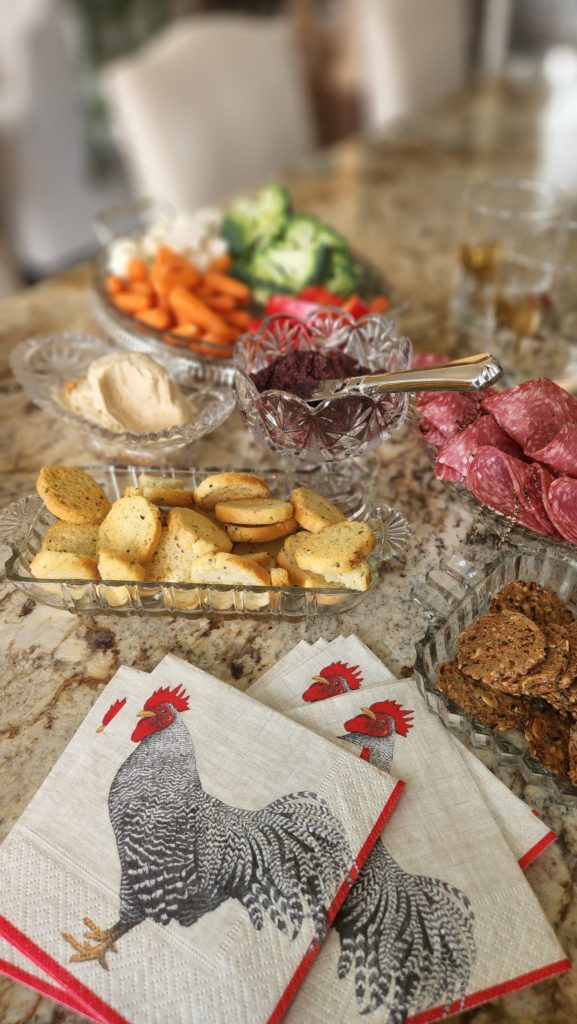 I set out a few simple meats and cheeses, veggies and hummas to snack on prior to eating our pizza. We must admit, it turned into a party and we felt bad Carolyn was missing it. We want to have the details of the shower be a Surprise!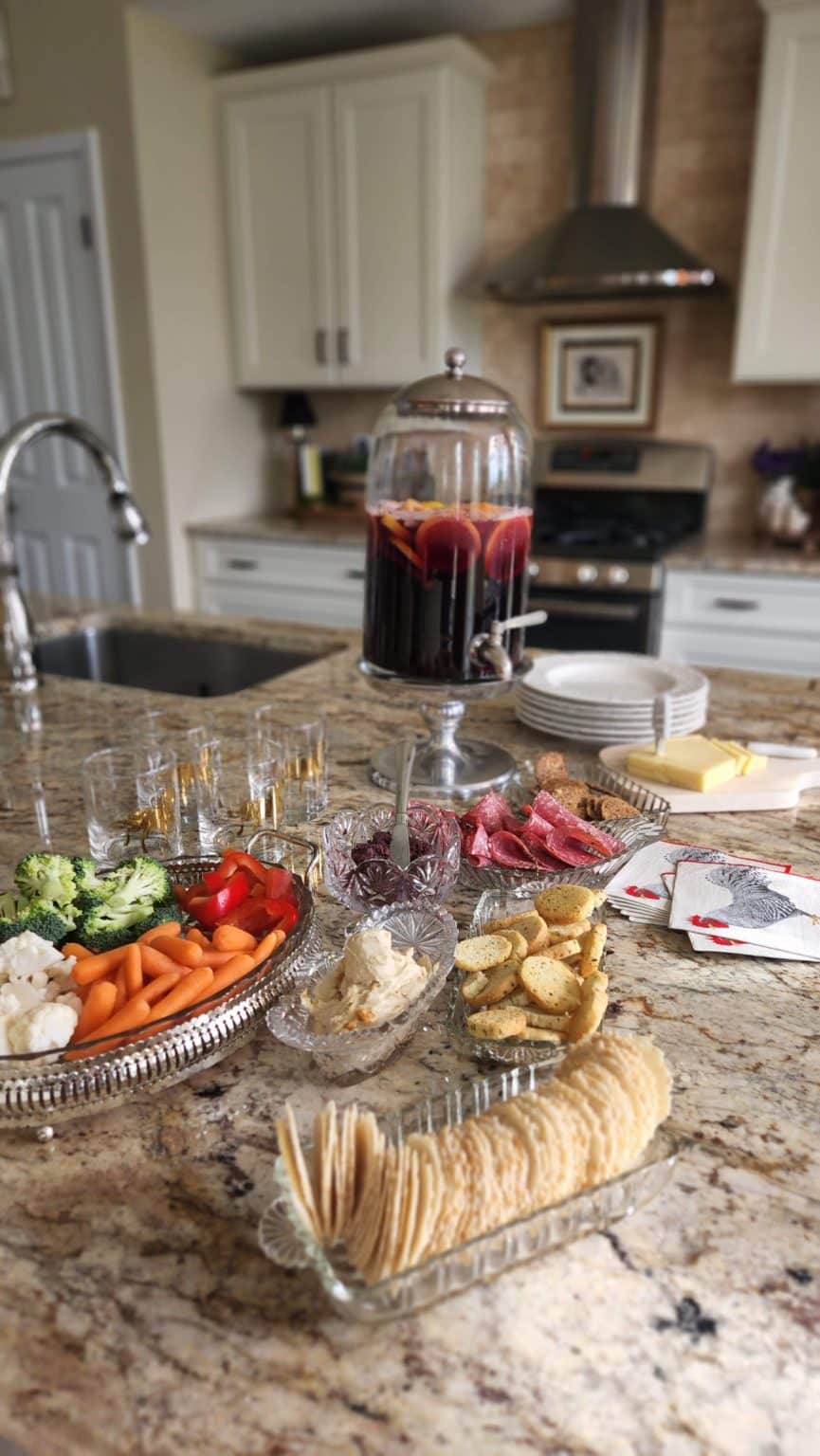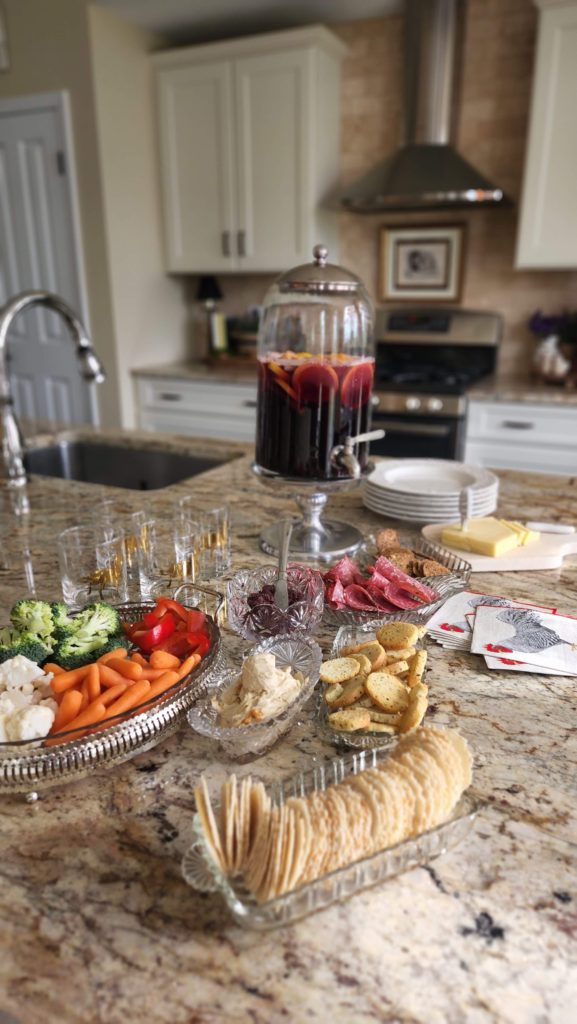 The sangria was a huge hit. Leave a comment below if you'd like the recipe!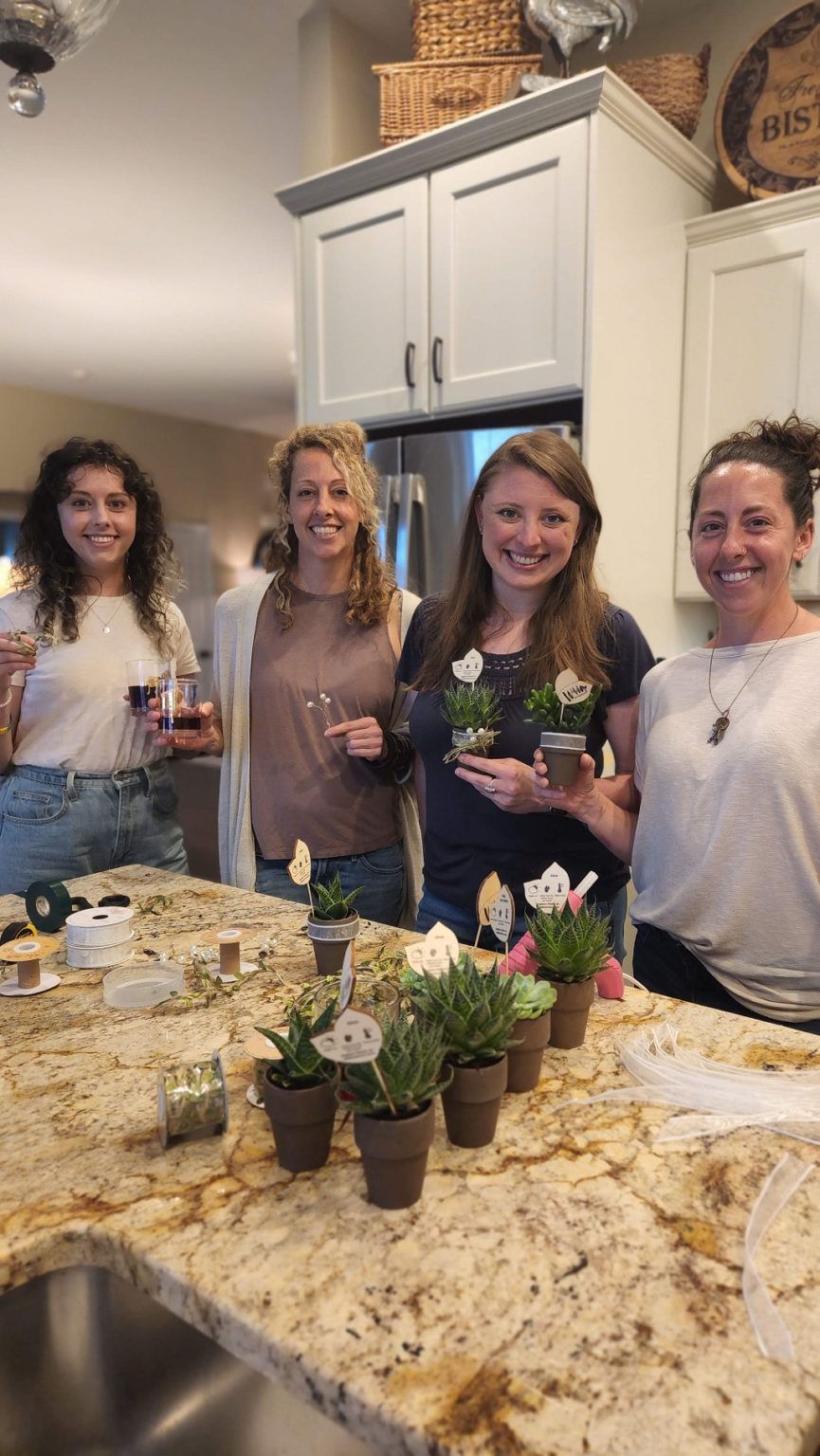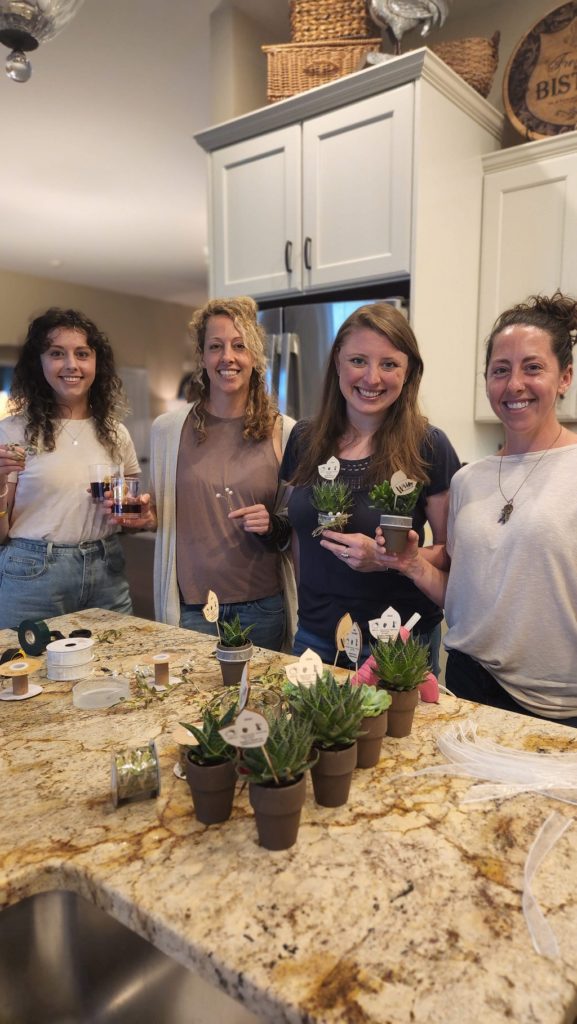 Wrapping the Succulent Plants
Unfortunately, not all of her sisters could make it, but three did along with Katie her best friend since they were five years old and the maid of honor.
Decorating the succulents was so easy. We took white satin edged ribbon and hot glued it to the small pots. Then, we wrapped the pots with this pretty ivy and jute ribbon, and adding a few white pearls similiar to these for adding bling.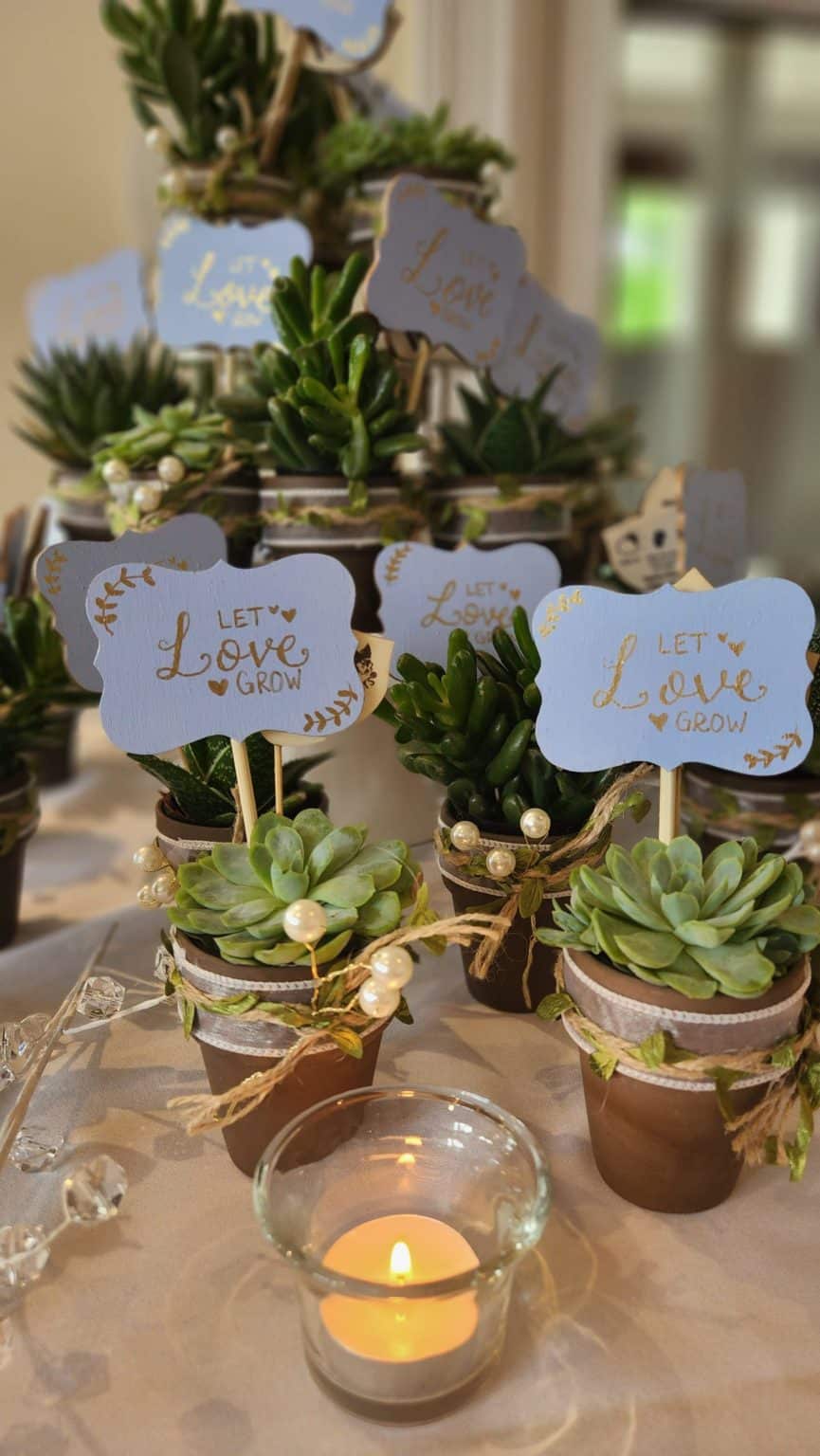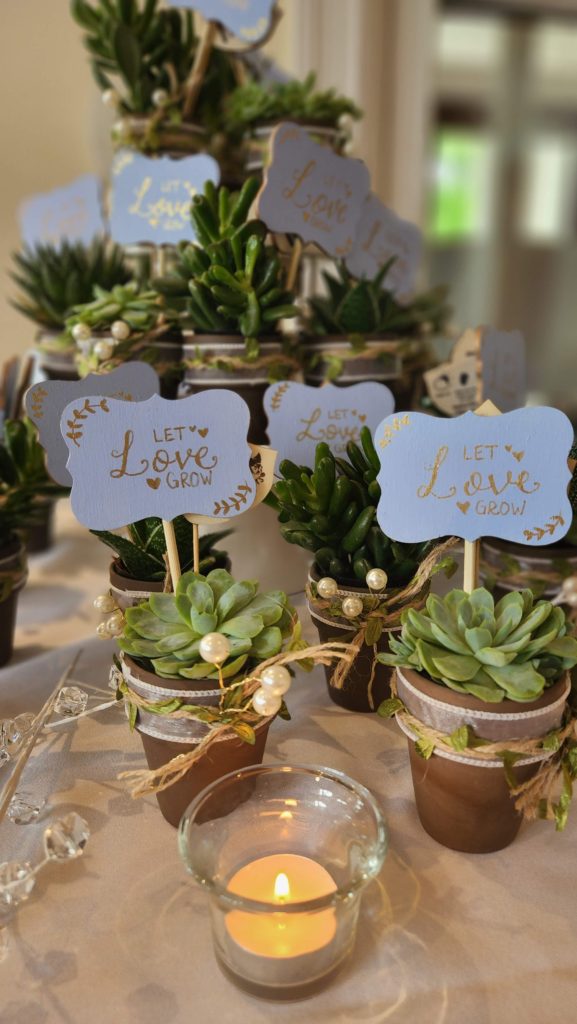 Carolyn's sister, Liz, painted the 'let love grow' garden stakes to finish off this cute look.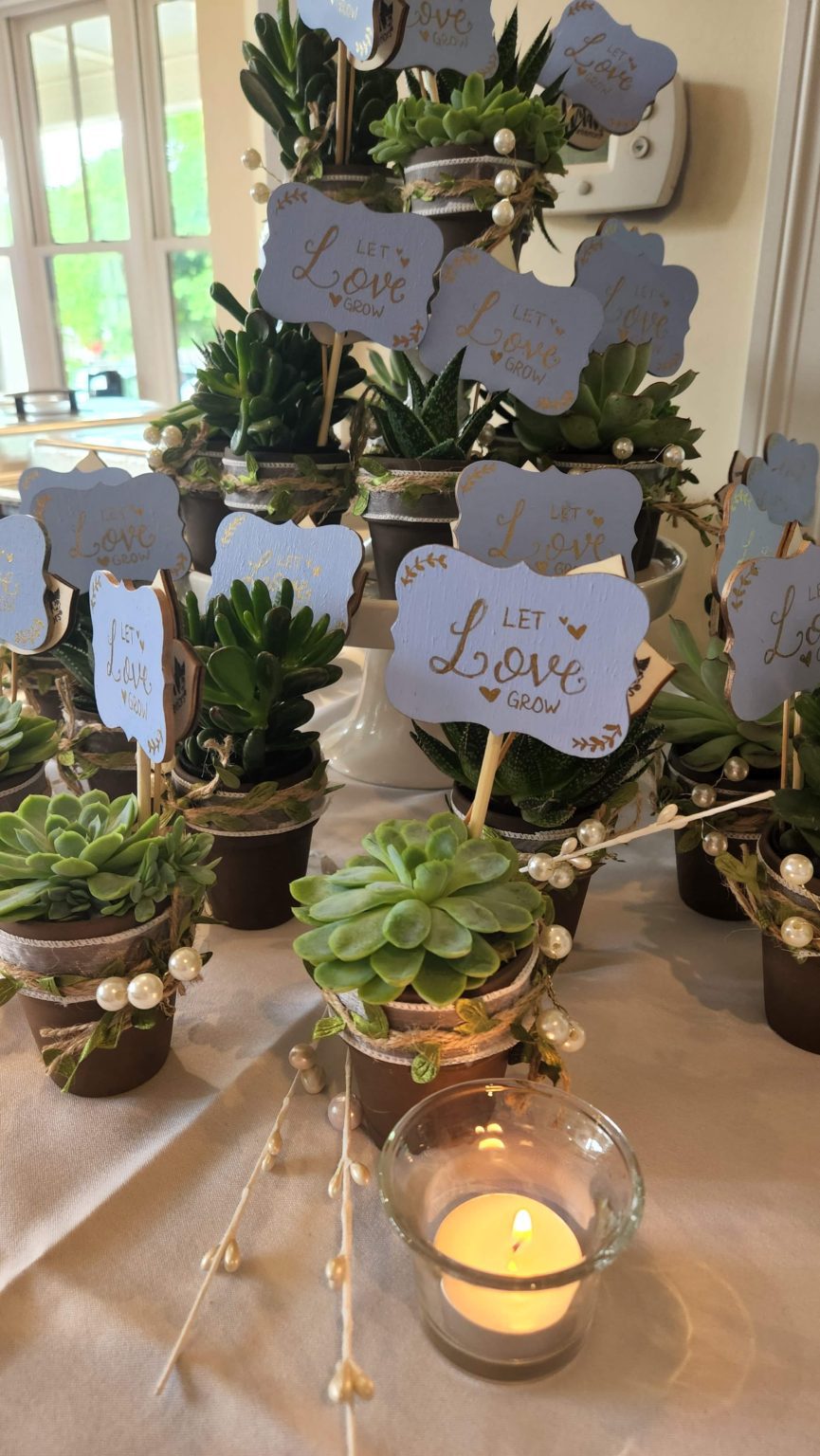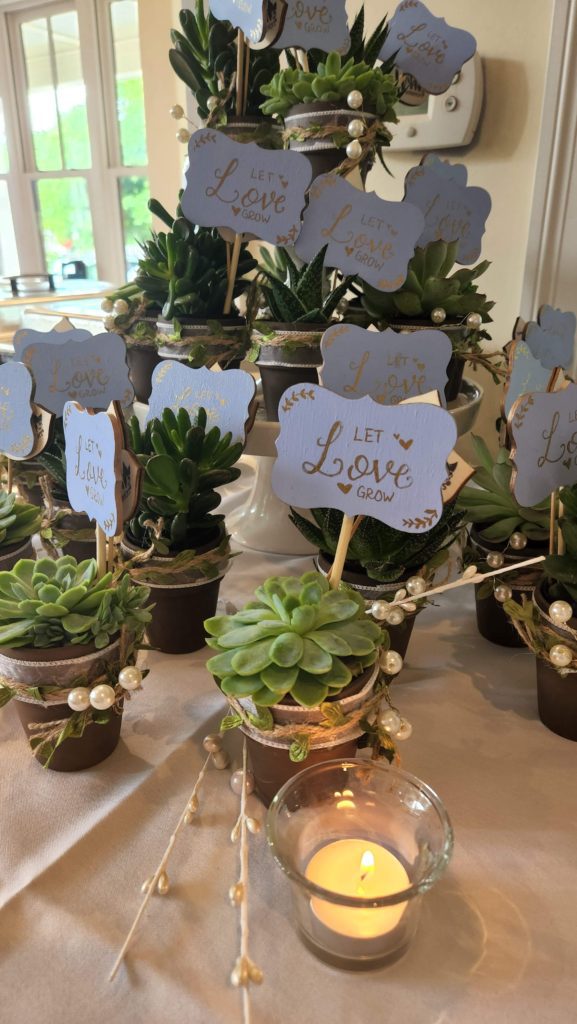 At the bridal shower, we tiered the succulent bridal shower favors on white tiered cake stands. They looked so sweet!
I hope you enjoyed this easy and affordable bridal shower favor idea!
XO Susan