How to Make an Easy Flower Basket Using Faux Lavender
Learn how to make an easy flower basket using faux lavender flowers – perfect for Easter or any special occasion!
In a moment of inspiration, I dreamed up the idea for an effortlessly chic flower basket made from faux lavender. Surely, you can relate. Have you noticed that sometimes only one item can trigger a whole slew of ideas for your home decor? Has that ever happened to you?
Well, it sure happened to me. I recently went to the craft shop after a rather grey and colorless winter week, and the shop was filled with faux flowers.
Flowers of every color!
Every single type.
Who wouldn't have their creative wheels spinning in their head?
I sure did! Leaving with an armful of tulips, greenery, fantastic faux lavender bunches, and a hanging wicker basket, off I went with a smile on my face.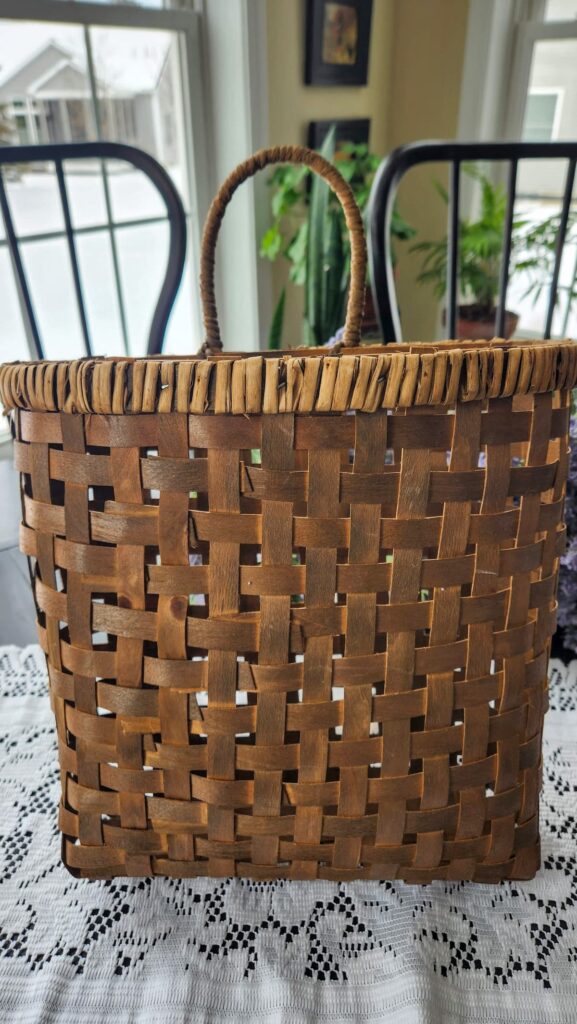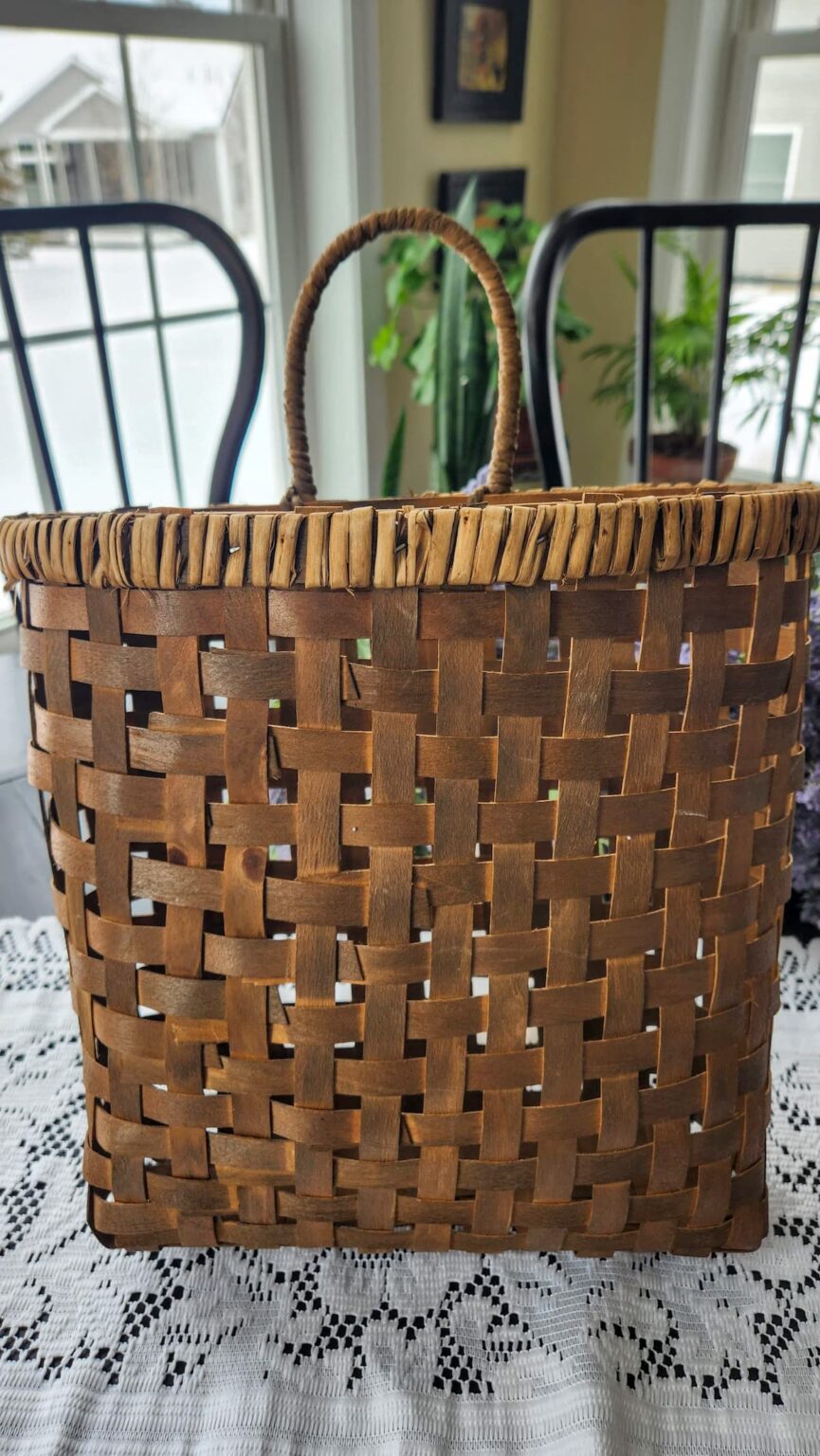 ""As an Amazon Influencer, I earn from qualifying purchases. This post may contain affiliate links which means I may earn a small commission. You may read my
disclosure policy here
".
Many ladies put a welcome sign on their doors which is a great idea. Another way to welcome Spring and any guests that arrive at your home is by hanging a front door basket filled with flowers. I couldn't resist one just like this.
What is a May day flower basket?
The history of hanging a flower basket on your front door goes back to around the 19th or 20th century. If you research May Day baskets, history shows the origin is even older than that. People were known to fill baskets with treats and flowers, secretly hang them on a front door, then run away saying 'May basket". If discovered, a kiss was required.
Unfortunately, this sweet tradition and May day door decorations are no longer being done these days. It's a bit early for the actual May day but I'm thinking a secret delivery of flowers to a neighbor's door would be a great tradition to bring back to life.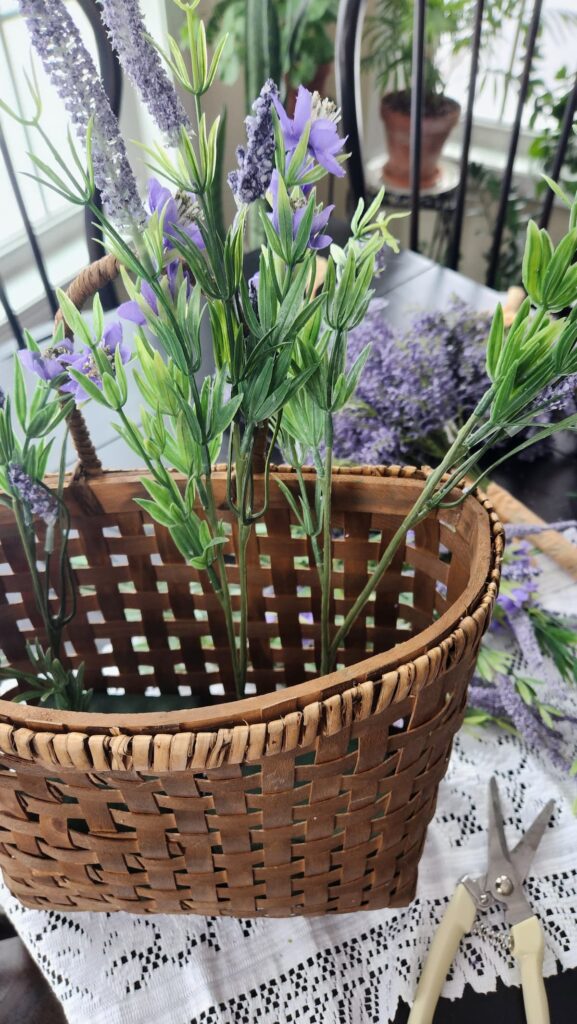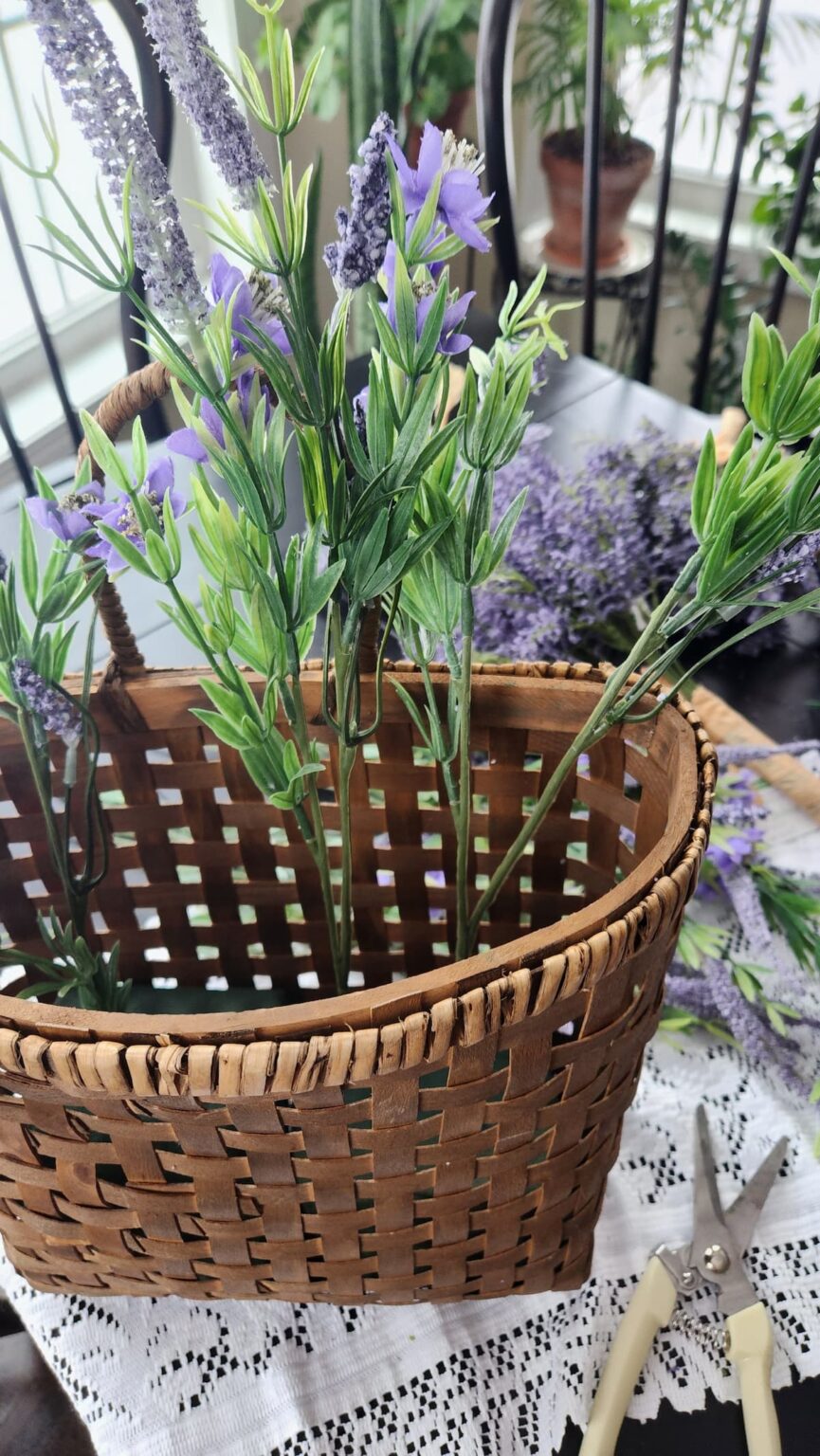 List of what you will need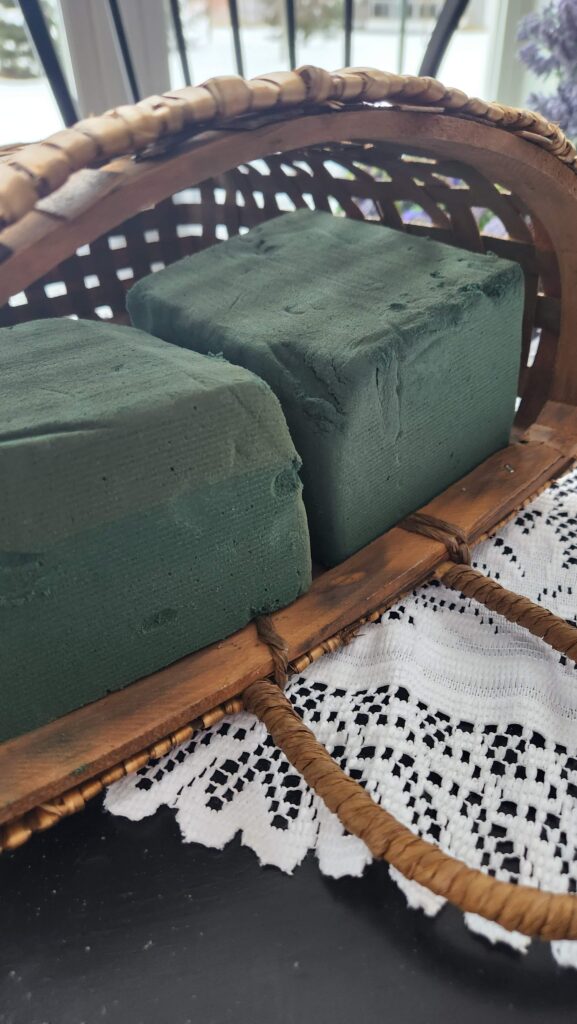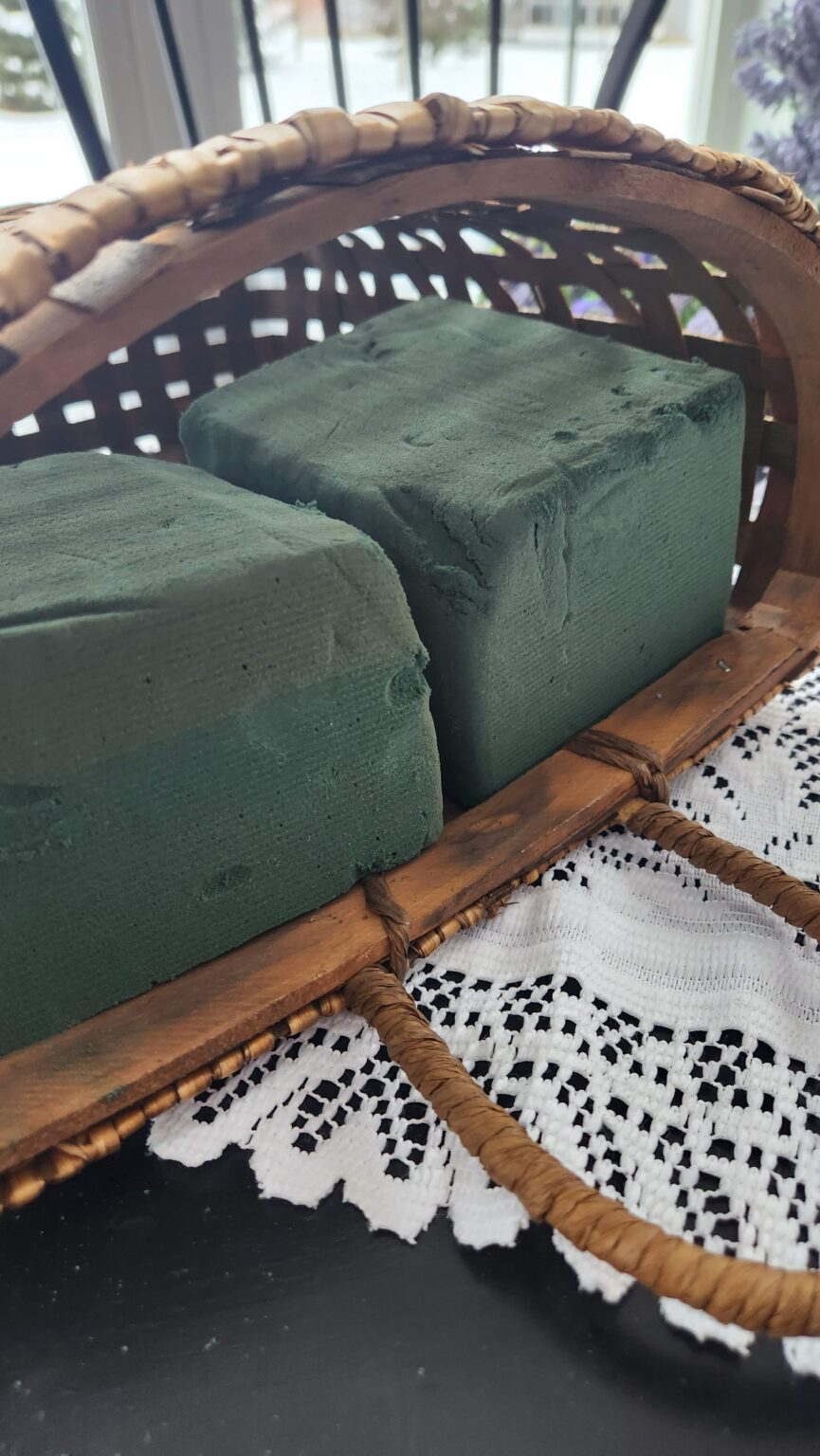 How to assemble your front door flower basket?
Step 1. Cut your floral foam to fit the inside of the basket. Be sure to press down firmly to secure the foam inside the basket. A wire wasn't needed for my foam since it fits snuggly inside the basket.
Step 2. Measure the length of the stems to the desired height. I used two darker lavender bunches first. Then added two lighter lavender bunches.
Step 3. I wanted to add a few stems to offset the lavender bud stems, so I complimented the arrangement with two stems with varying colors and flowers.
Step 4. In this step, you can get creative. With so many gorgeous choices, adding a bow is a wonderful option. I've opted for adding faux daisy flowers to the front face of my basket. The daisy flowers can be attached by using wire that is weaved into the woven area.

How To Secure Artificial Flowers In a Basket?
With so many options to secure your flowers, if you are not using a foam block you can find one that suits your needs such as fishing line, floral tape, wire, or a piece of chicken wire tucked inside.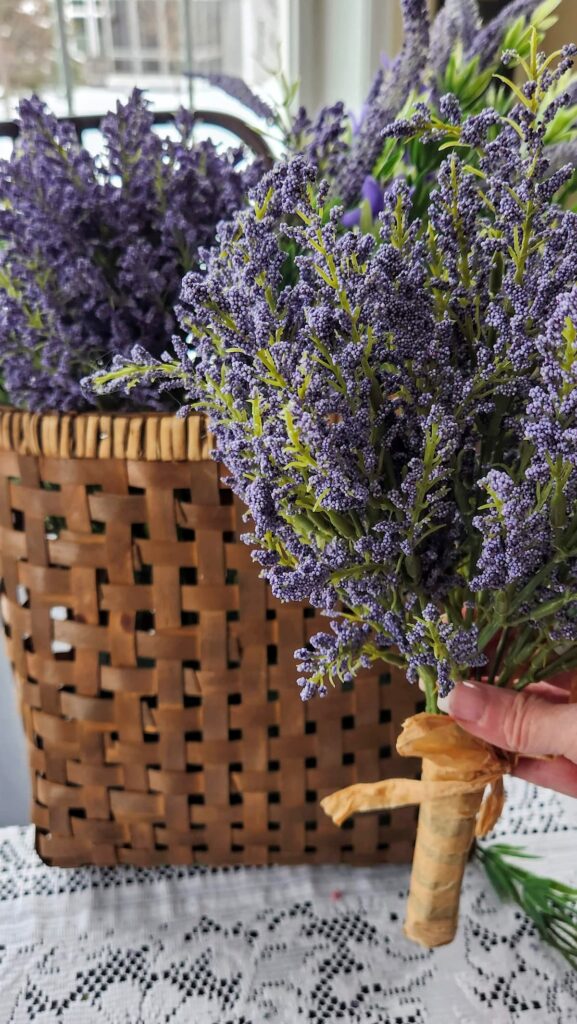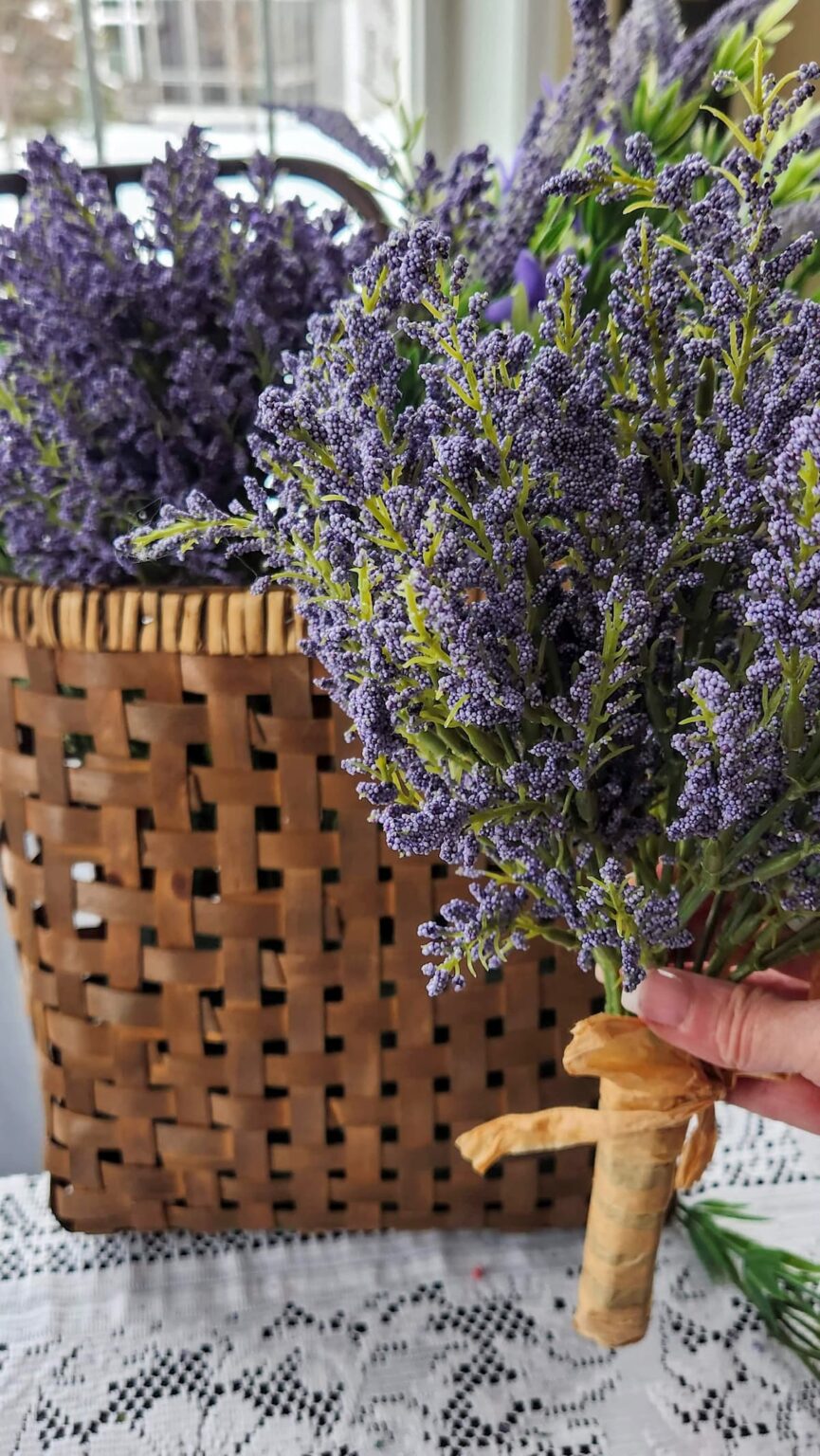 Fill your basket with several bunches to give it a full and desirable look.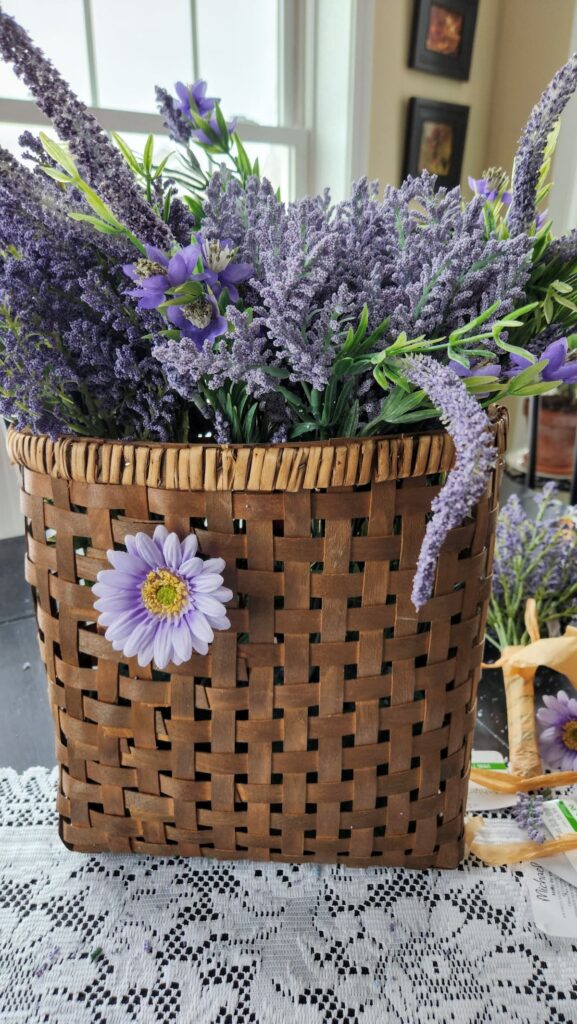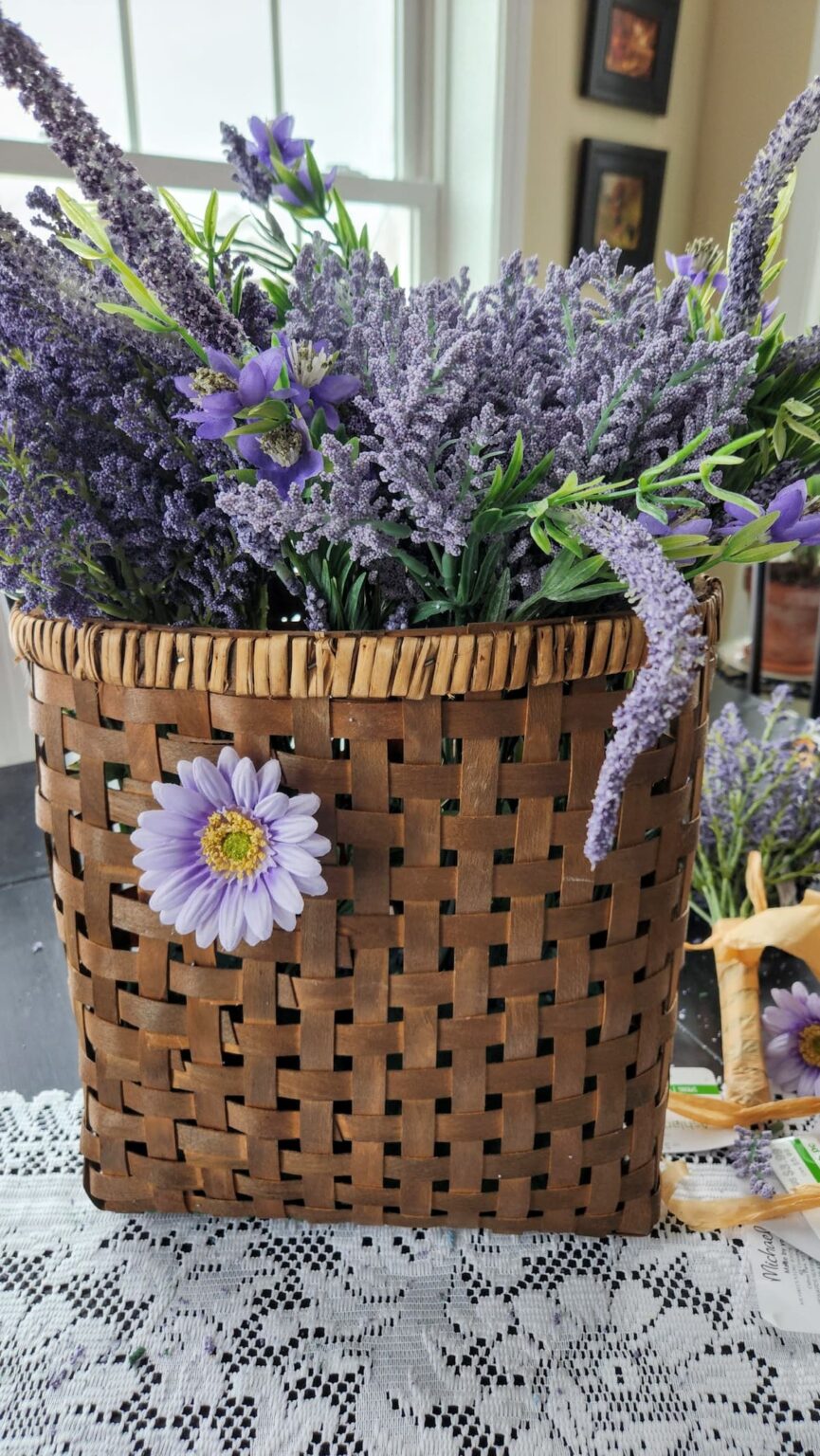 Adding the daisy accents gave my flower basket an additional boost of color and texture.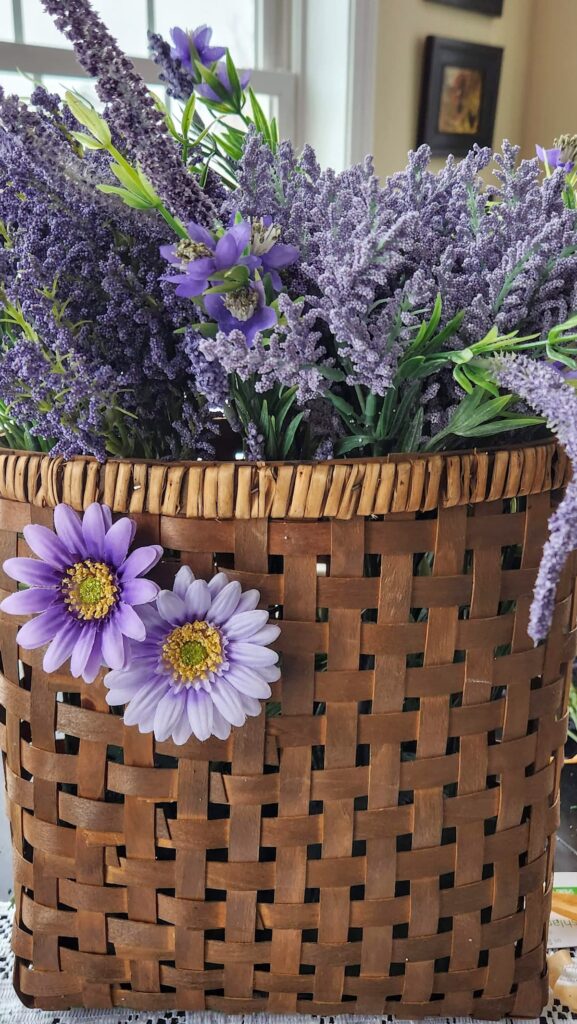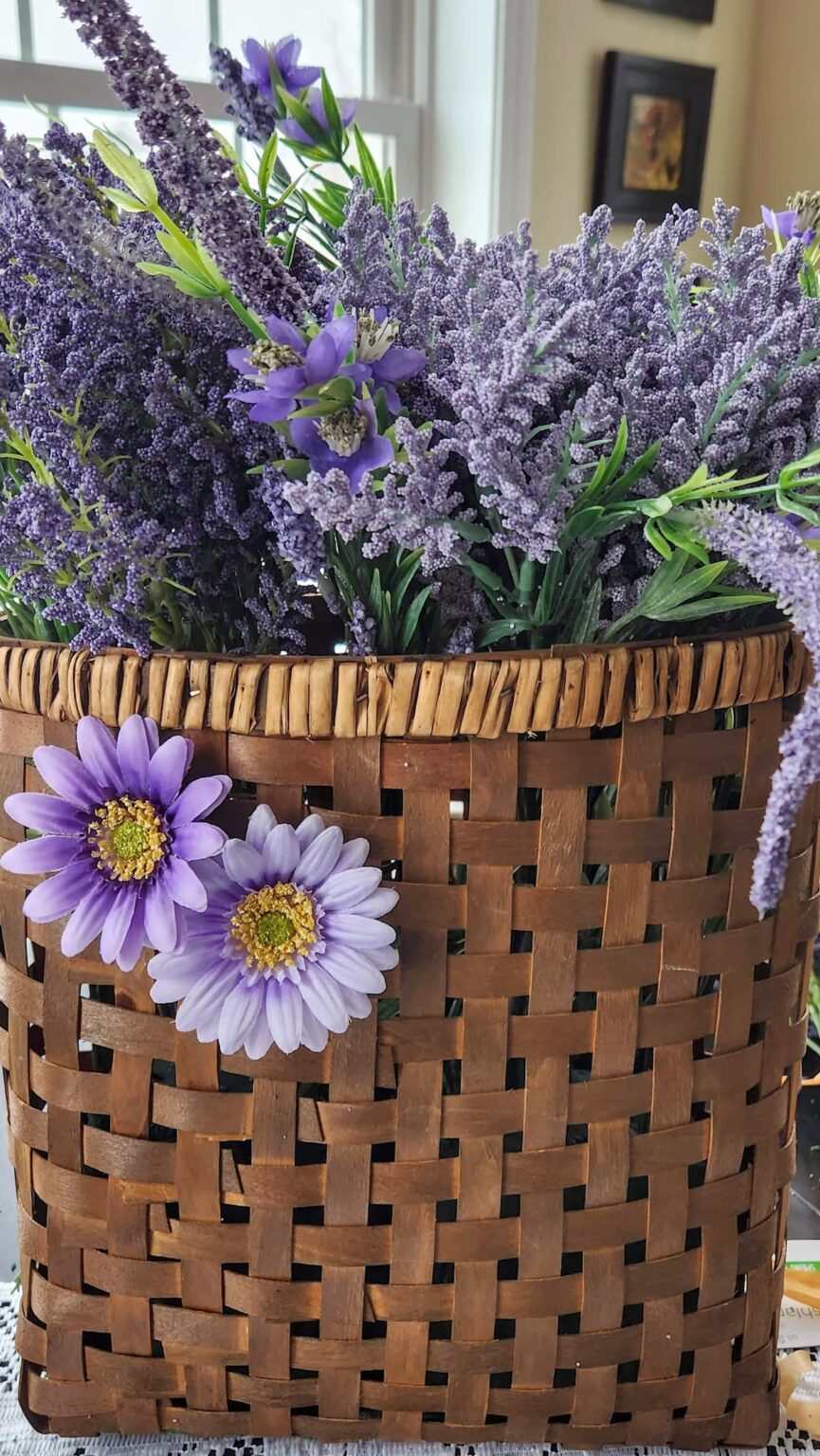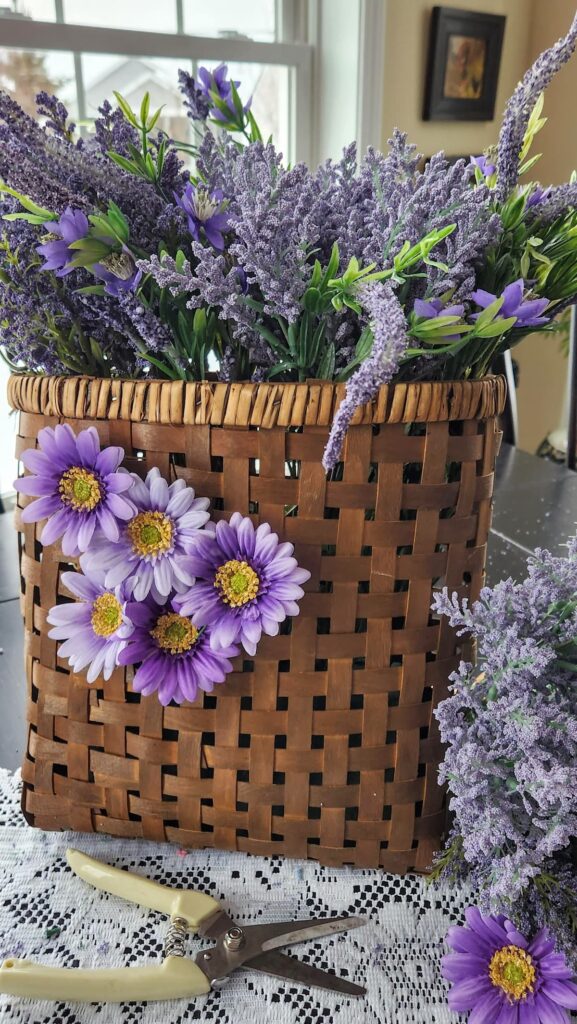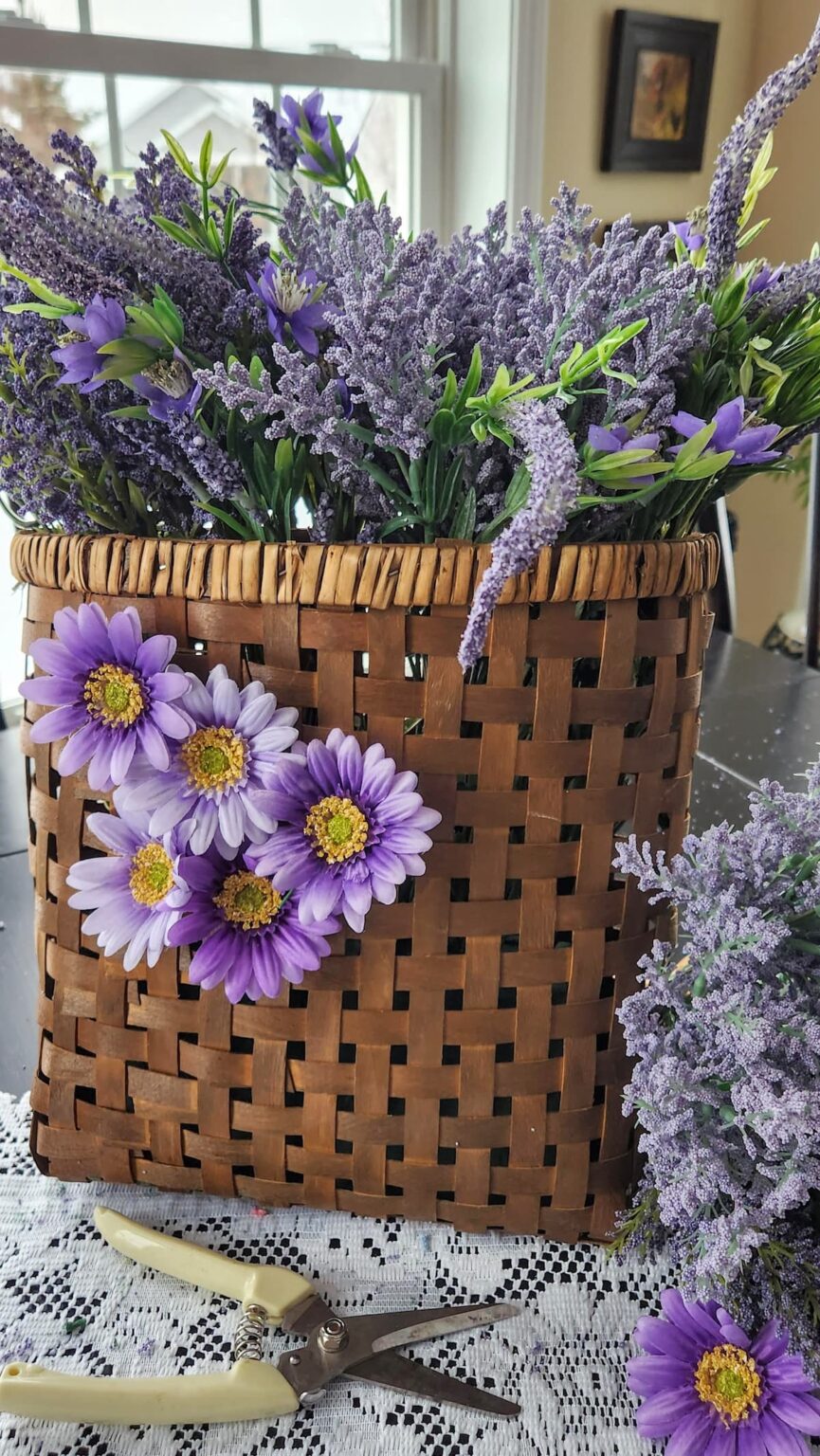 Time to hang your basket with flowers
After assembly, it's time to hang your basket. Once the basket is secure, step back to see if it needs any adjustments or alterations.
In my case, I wanted to adjust the stems, so I bent them slightly forward to give the arrangement a more natural look with more balance.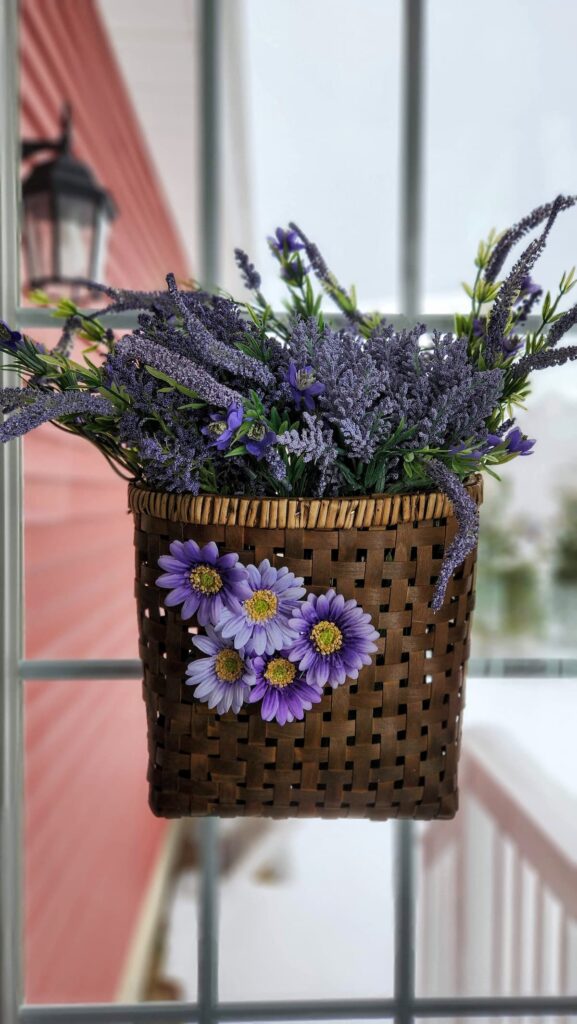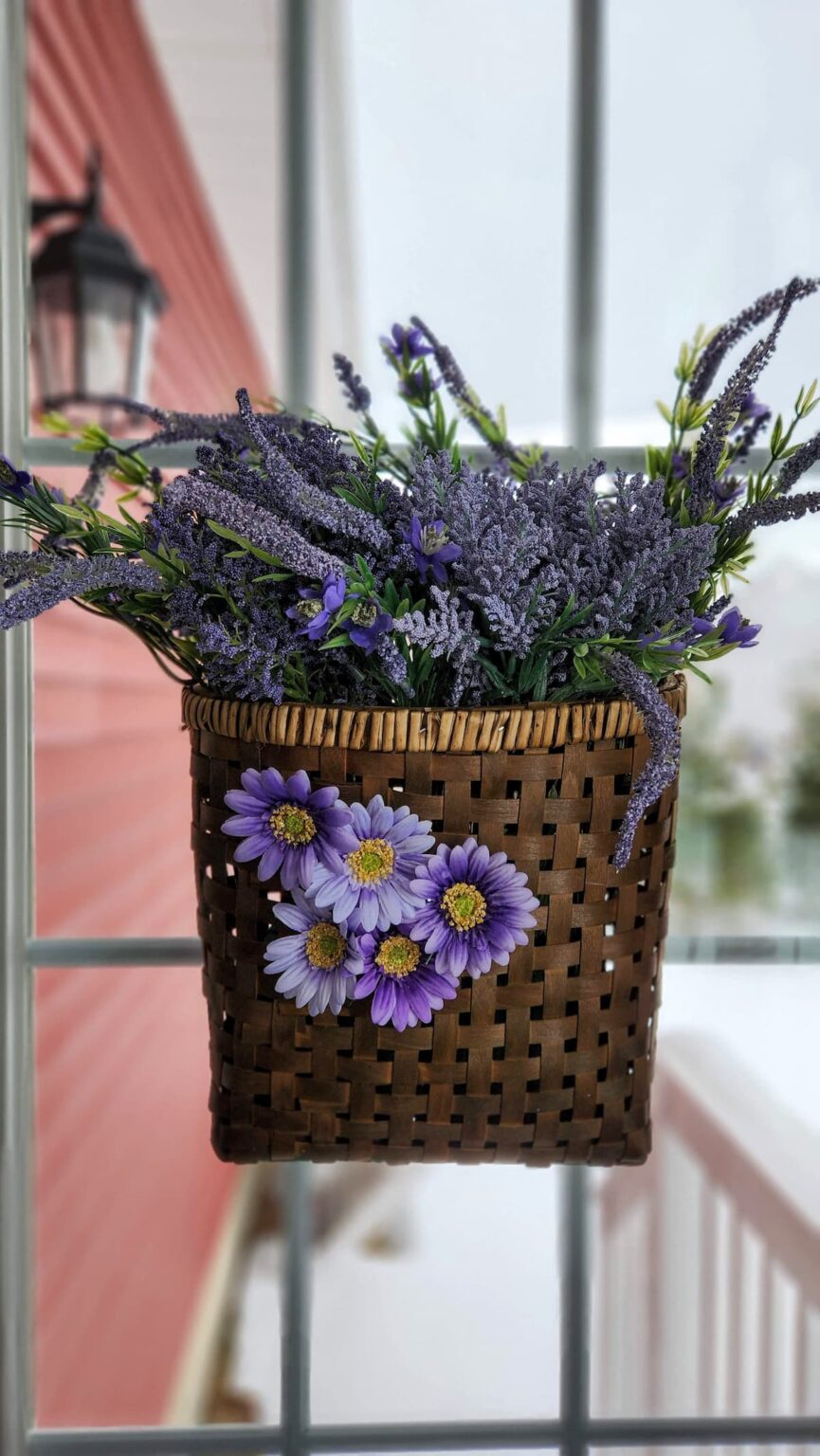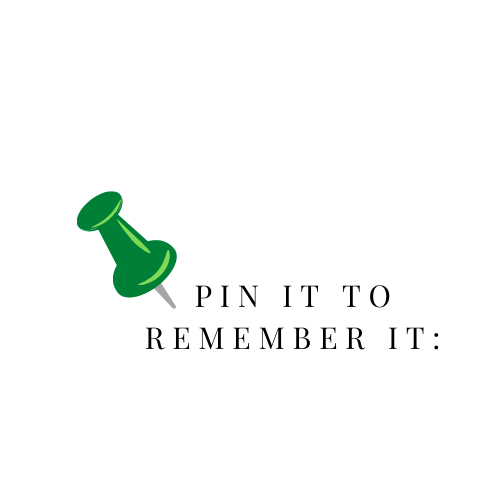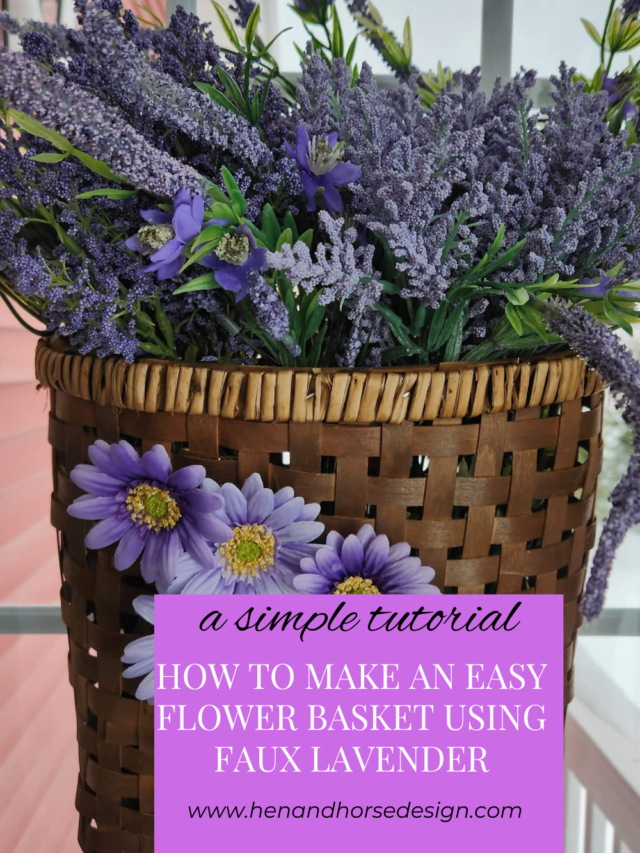 Not feeling crafty? No worries, I've sourced a few front-door baskets for you that are already made!

Remember you can make your flower basket with any type of flowers you like. I always check my home first before I head to the craft shop to see what flowers I have available and what I might be able to use. I can't wait to see what you create.
Be sure to tag me on Instagram or Facebook, or leave a comment below to let me know how your door basket came out!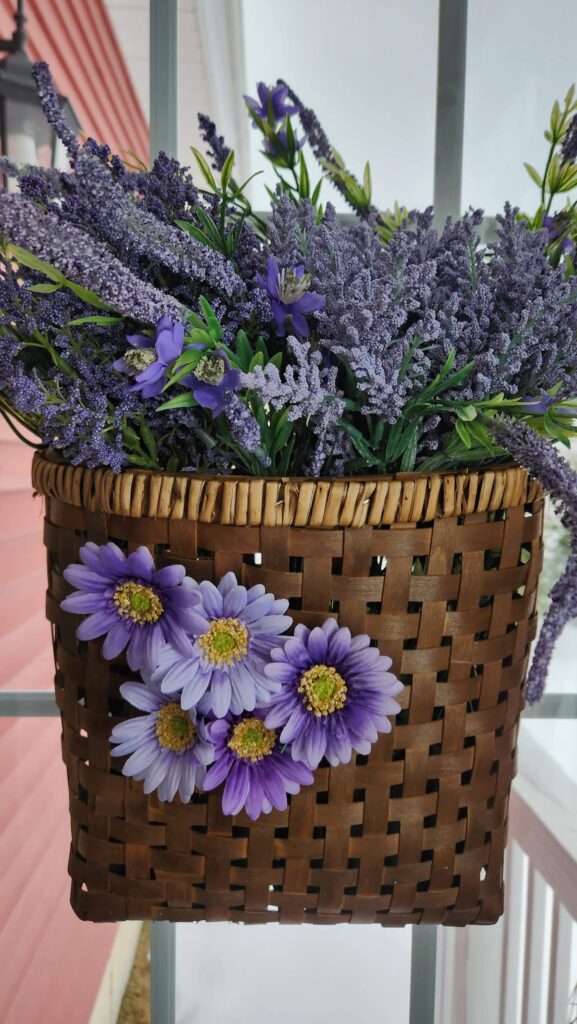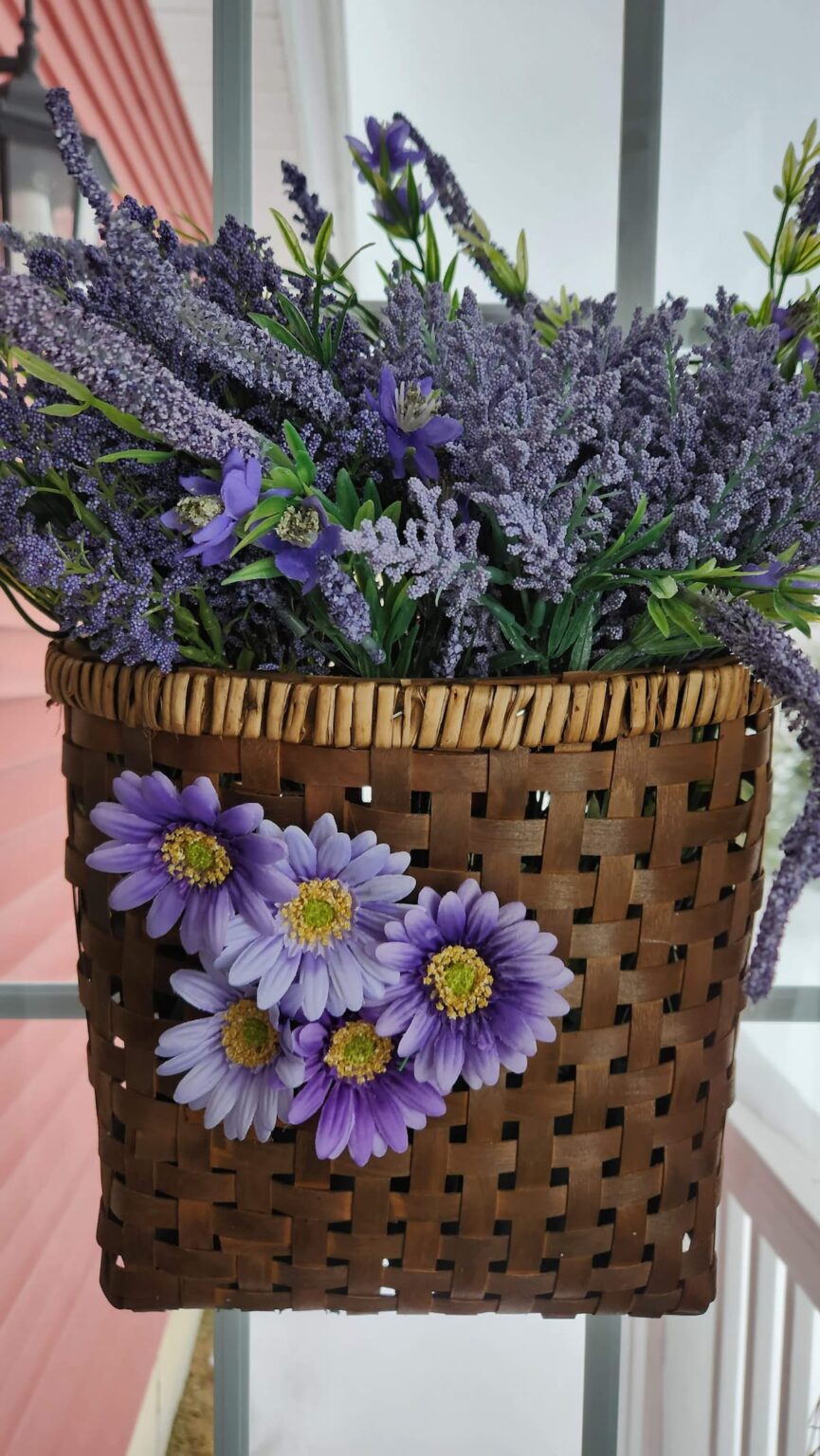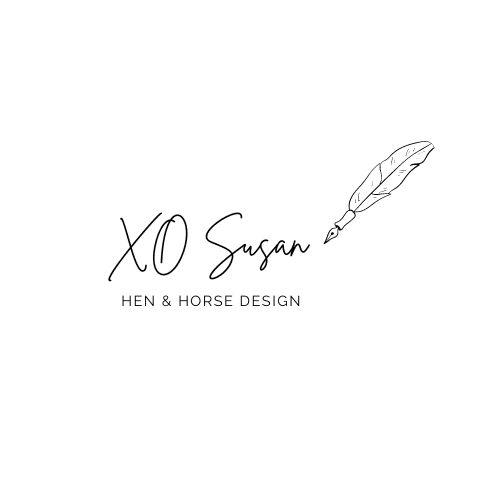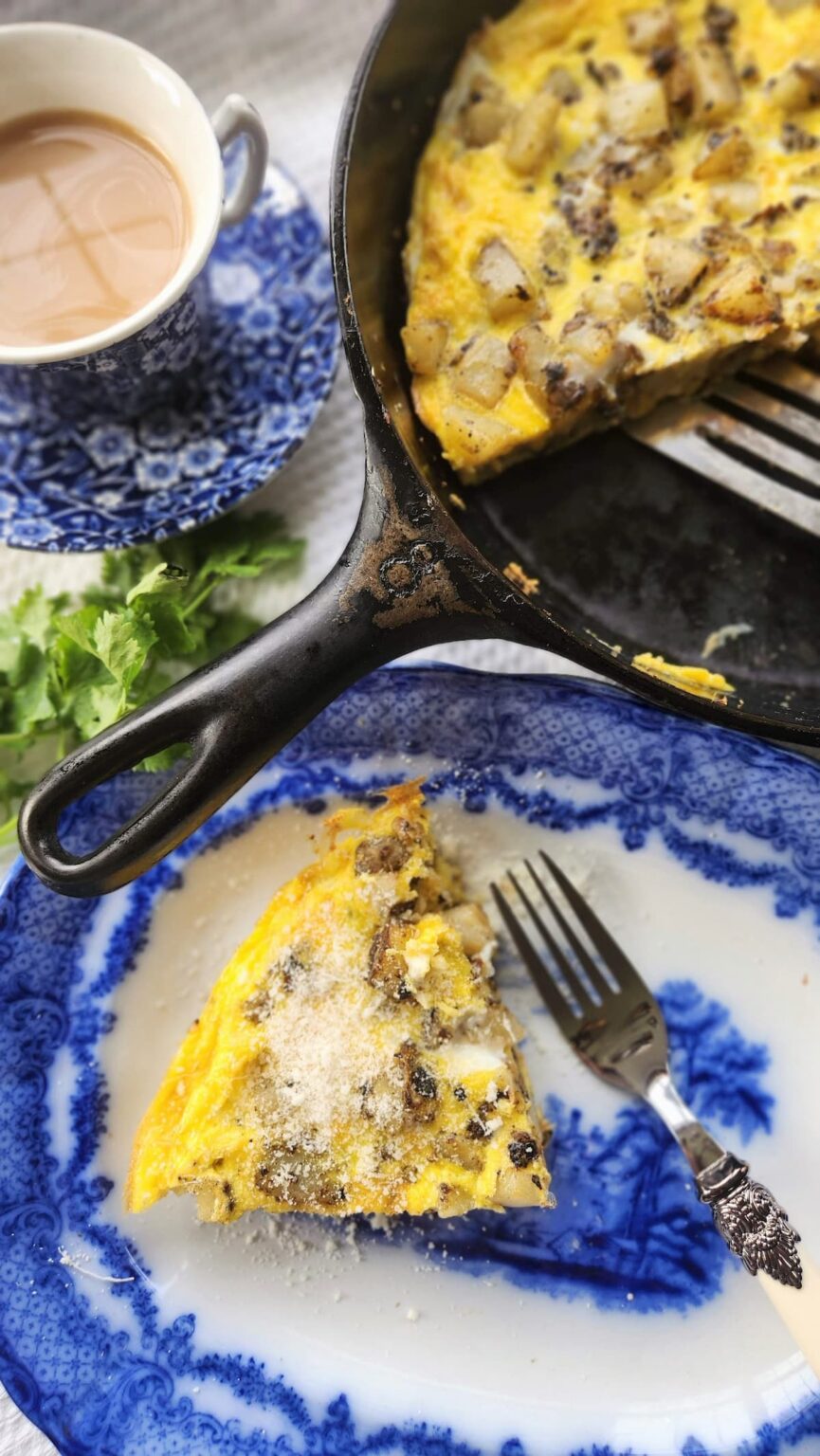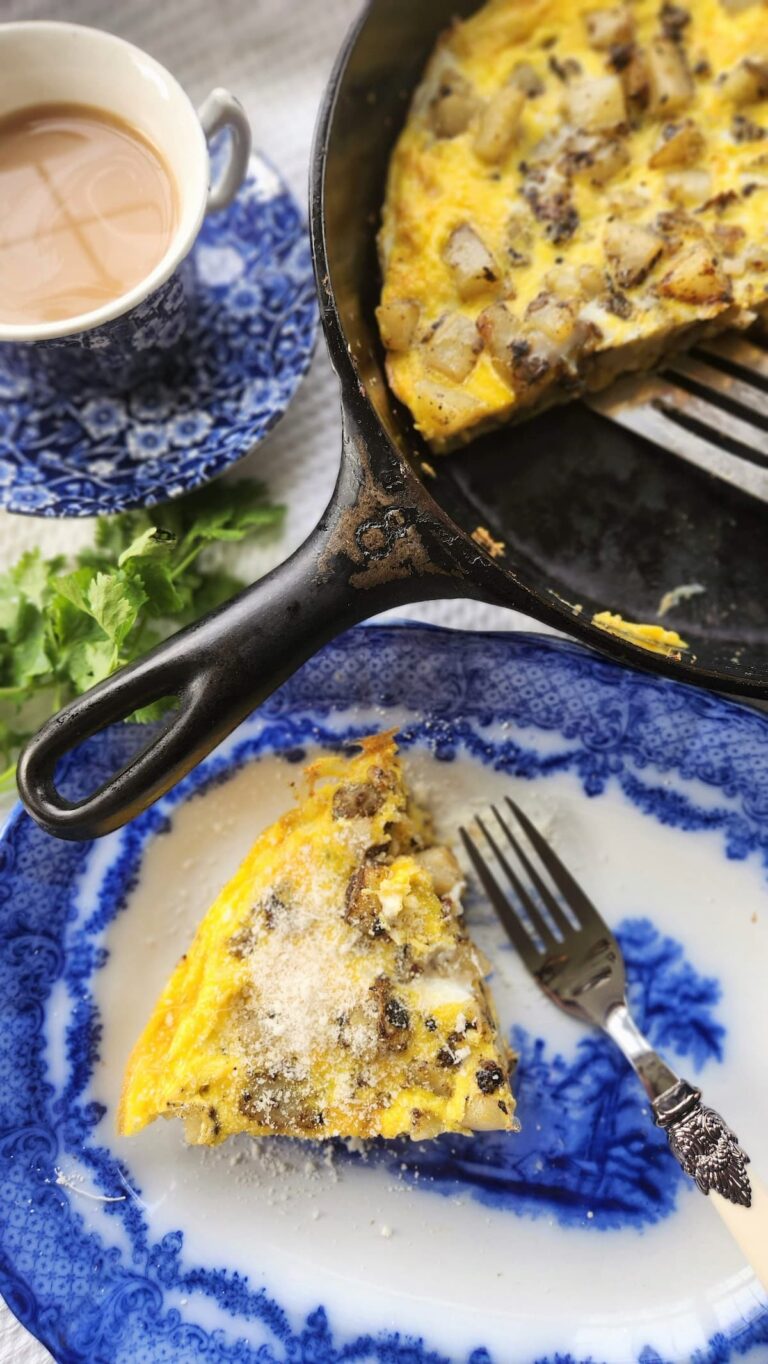 Hey there, foodie friends! Today, I'm taking you on a delicious trip down memory lane as we dive into the heart of authentic Italian cooking. It's those childhood kitchen memories that inspired me to share a taste of my home with you today – a mouthwatering journey into the world of an Authentic Italian Potatoes and Eggs Frittata Recipe.