Christmas Home Tour – Breakfast Room & Kitchen
Welcome to my Christmas home tour! You're invited inside for a holiday stroll through my house. Let's begin in the breakfast room & kitchen.
Are you as excited to see my home in Saratoga dressed up for the holiday season as I am? It's been an absolute blast starting this blog back in 2021 and getting to know so many wonderful friends along the way! I appreciate each one of you that have joined me on this journey and stopped by to see my Christmas Home Tour – Breakfast Room & Kitchen!
What better way to celebrate together than with a Winter Bloggerland Tour? WELCOME!
I'm overjoyed that you've joined me, just in time for all of these festive holiday decorations. Let's get started!!!
Today marks my very first Home Tour extravaganza. Get ready because it only gets better from here!!
Christmas Home Tour
Come join me in my amazing adventure! Today I'm sharing a glimpse into our cozy charming home nestled away here in upstate New York. If you've been following along, then you know that we also have an incredible little bunny rabbit named Cannoli. He's just the perfect Christmas bunny and full of fun! It wouldn't be Christmas without him snuggled under our tree!
Without further delay let me introduce myself -I'm Susan married to this wonderful guy, Andrew, and have two wonderful sons! I love sharing inspiration for decorating, really easy but tasty recipes, and tablescapes galore! Now onto the tour!
The Breakfast Room
It's time to get festive! This year, I was thrilled to decorate the perfect Christmas tree that ties in perfectly with our living room decor. If only I had thought of this before as the two rooms connect and I love how they coordinate this year! To make this tree even more special, I went for simple decorations of green, cream, and a combination of velvet and gold ribbons. These ribbons look so pretty dangling and adorning our tree for my Christmas Home tour! Most definitely making every day feel extra magical during the advent season!
I had so much fun matching my trees this year, I matched these too!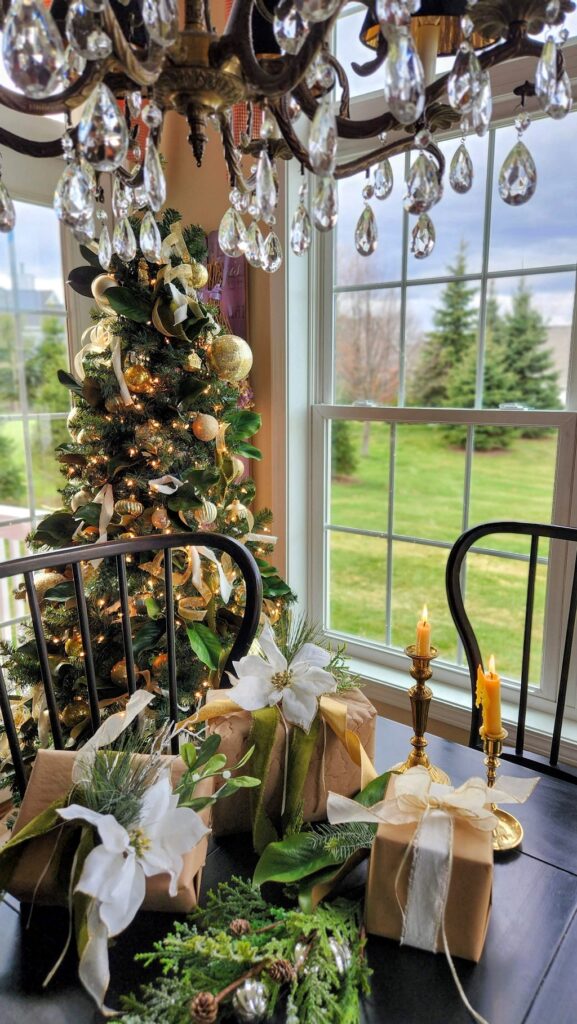 "This post may contain affiliate links which means I may earn a small commission. You may read my
disclosure policy here
".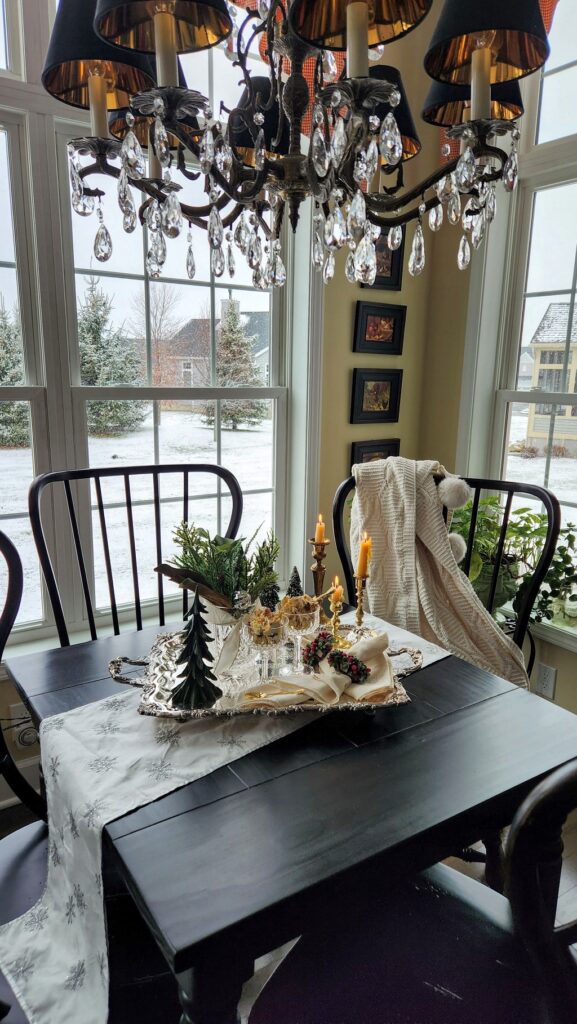 Shop My Breakfast Room & Kitchen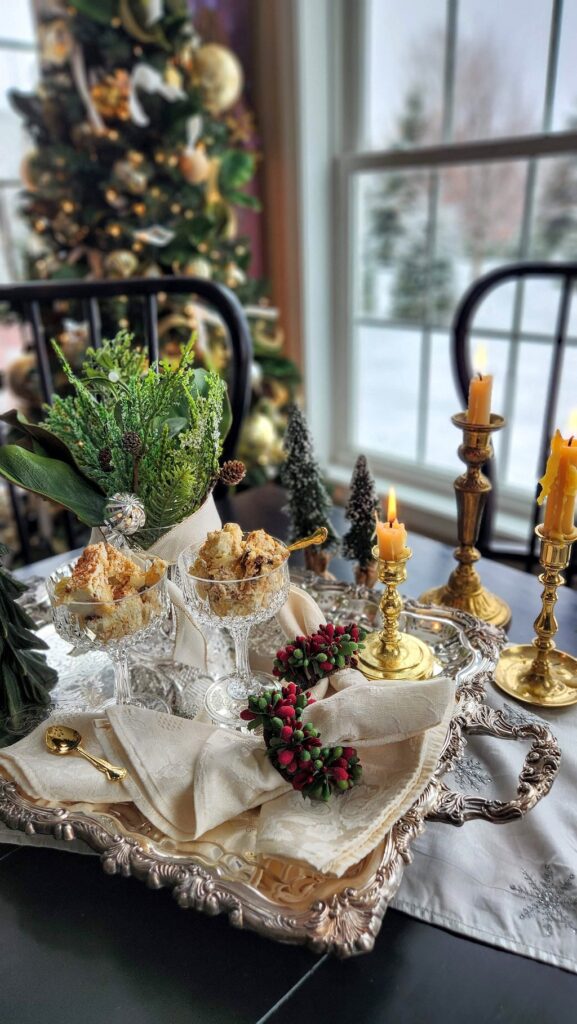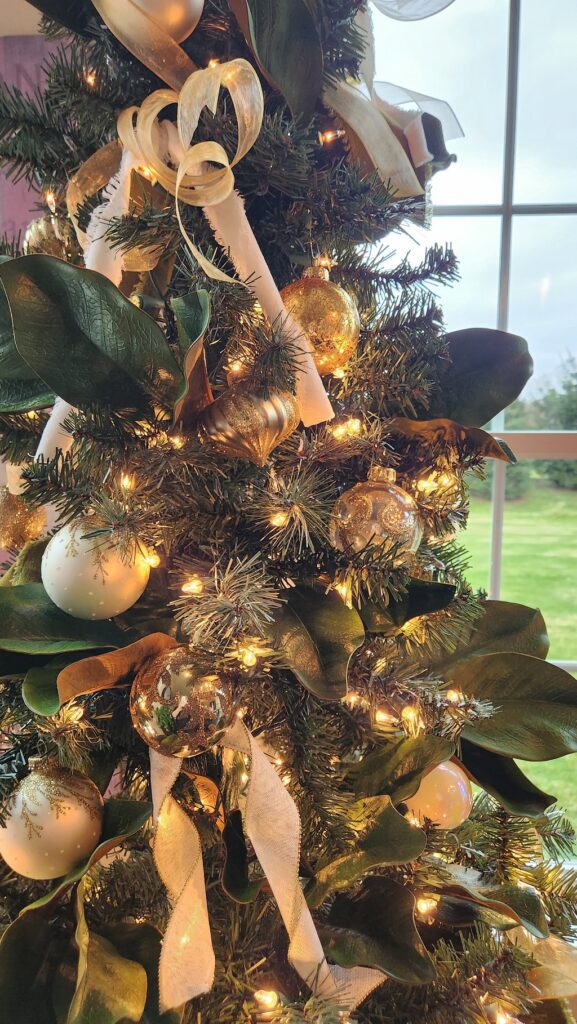 Take the wired ribbon and wind it around your hand or finger to get a gentle curl to your ribbon.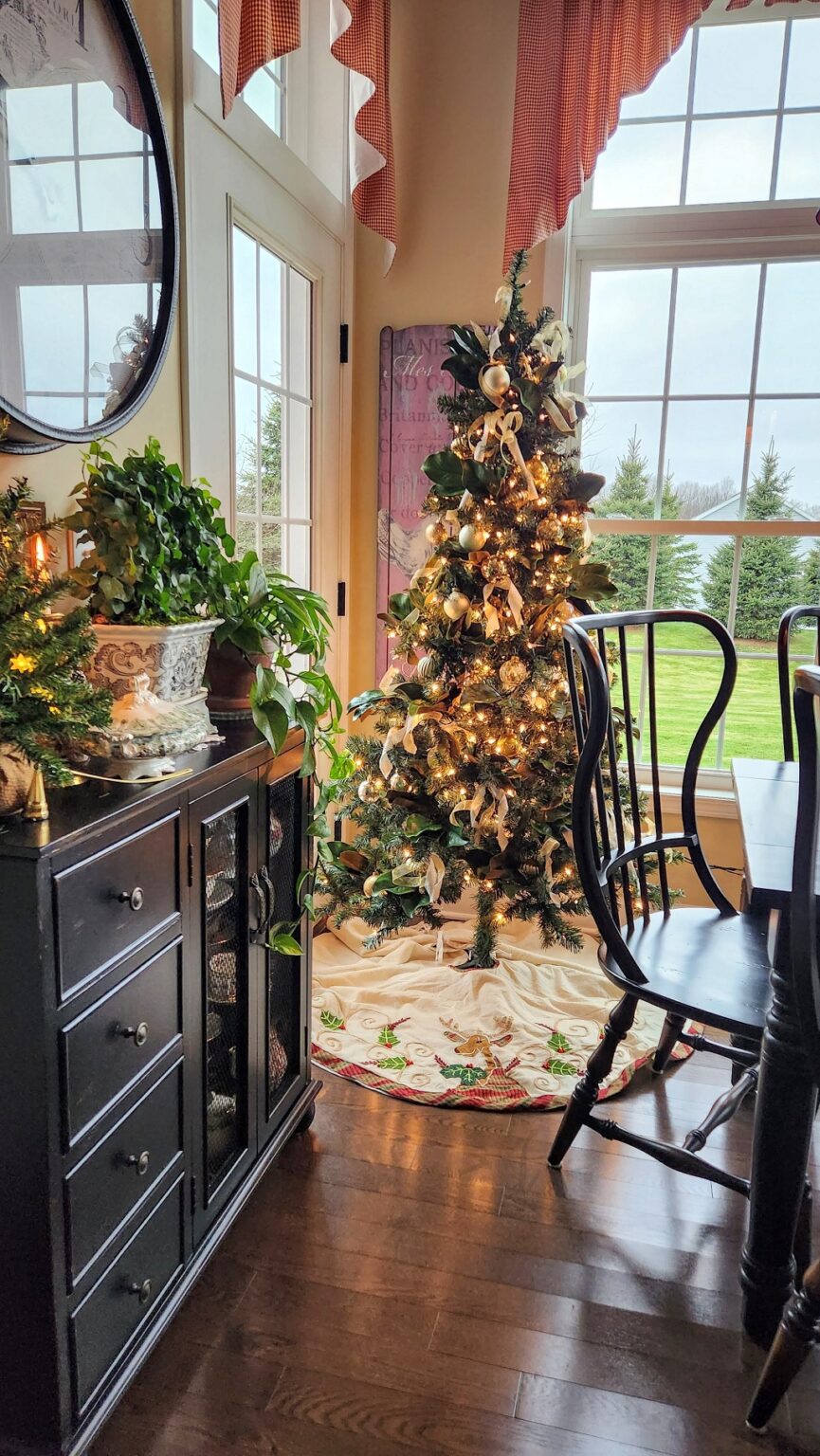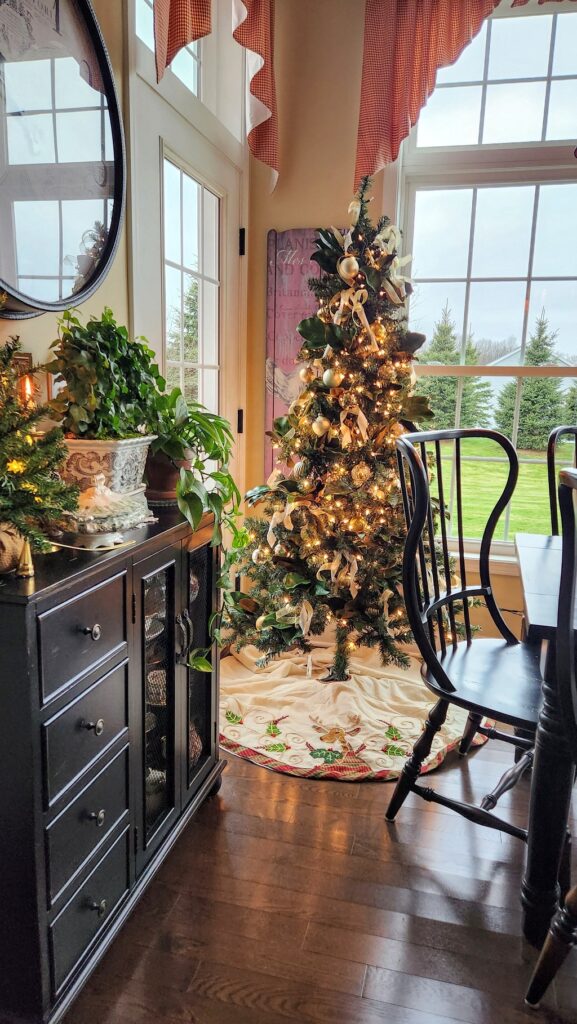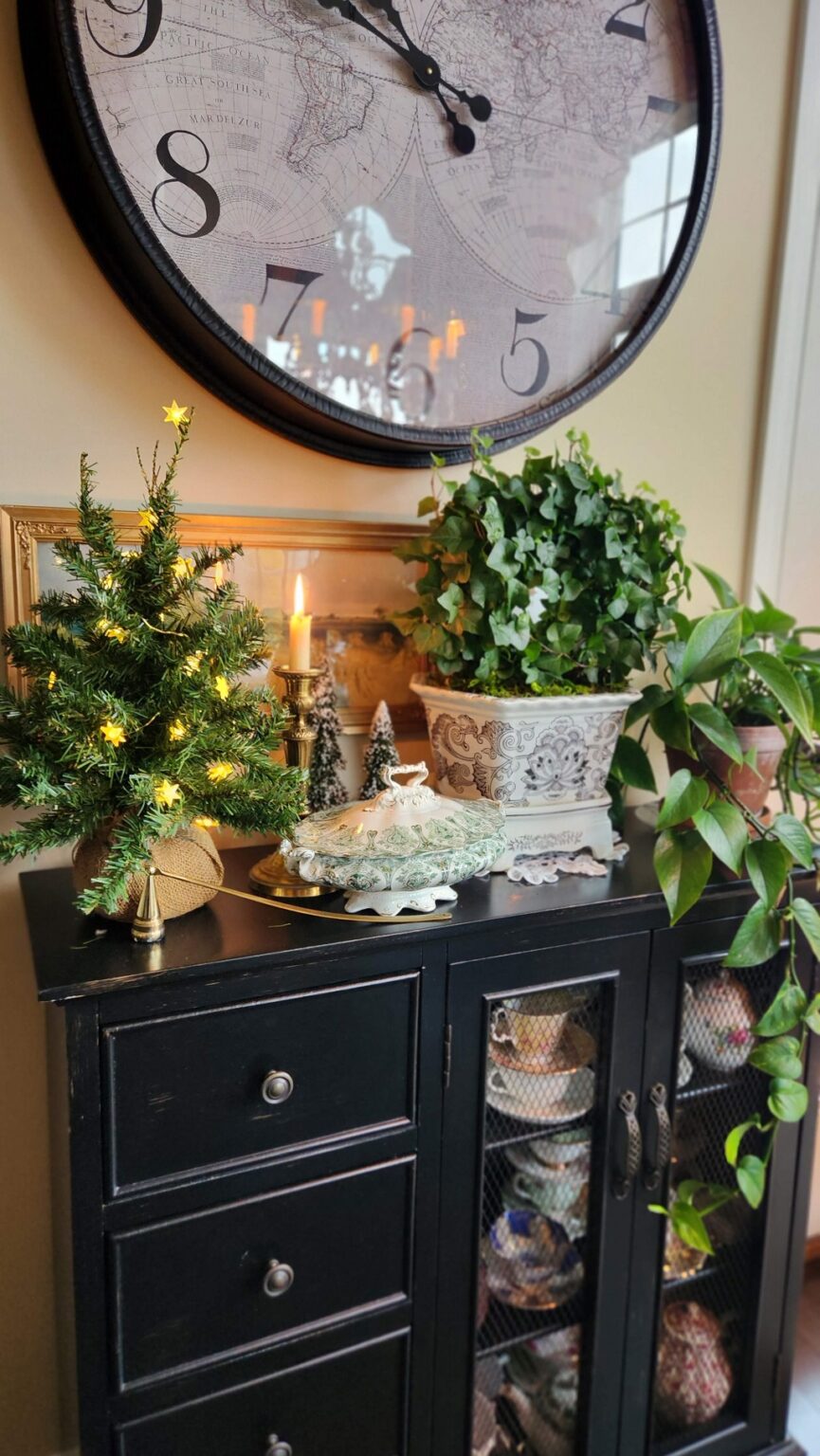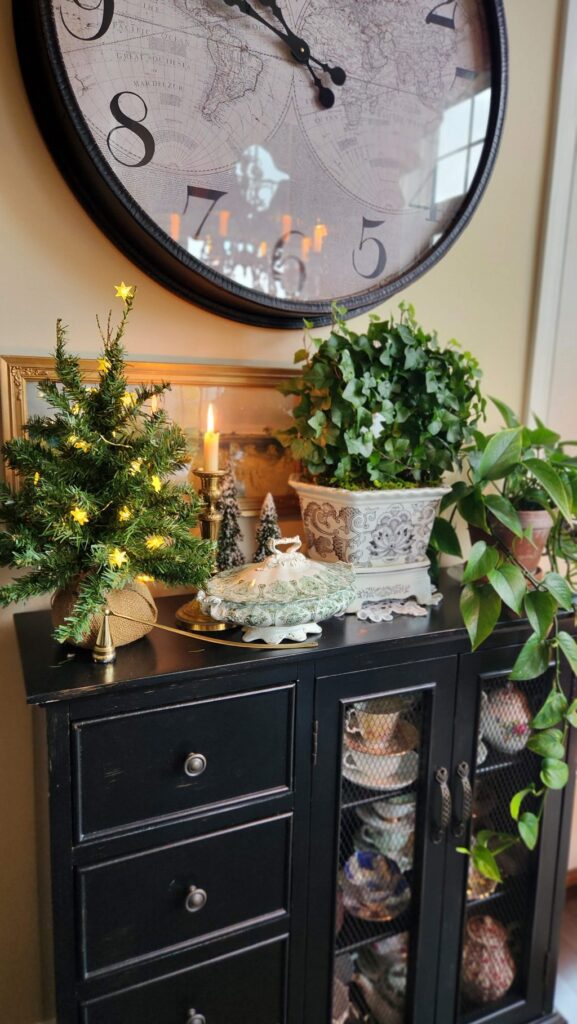 Have you checked out my other social channels? Follow along so you don't miss out on any of my tips, recipes, or stories! Join me on my other social channels for more! Pinterest, Instagram, and Facebook.
Christmas Home Tour in the Kitchen
'Tis the season! Up next on my Christmas Home tour, let's step inside my cozy kitchen tour overflowing with some holiday cheer.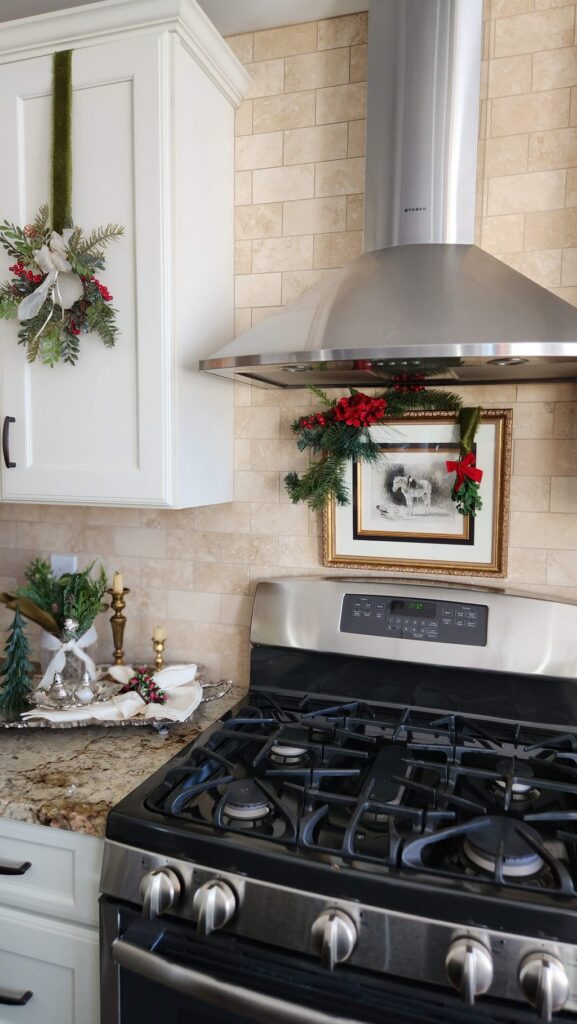 Christmas decorations can be simply done by adding sprigs of greenery over a picture frame or in a crystal jar!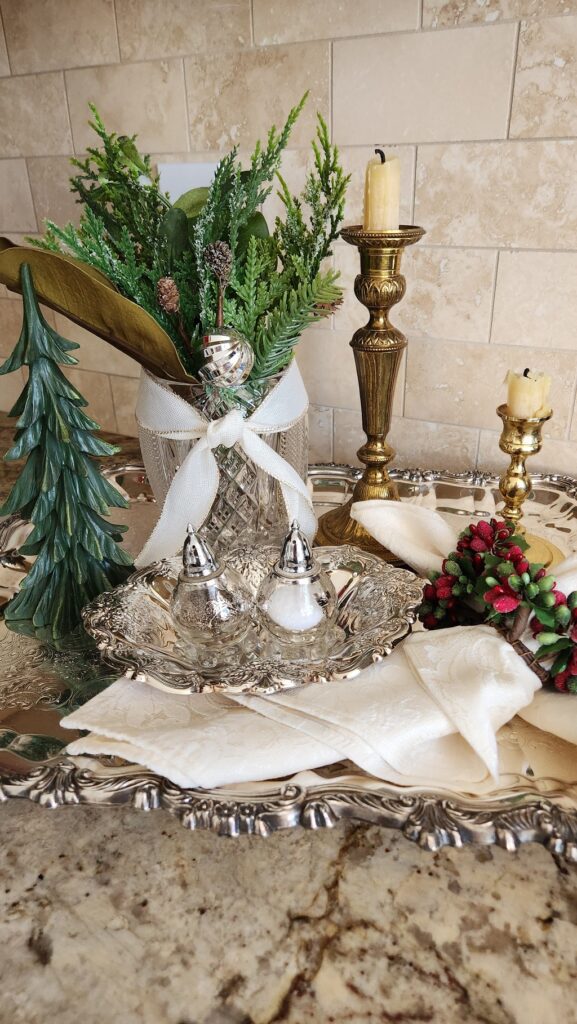 Up next, I added a small wooden green tree to my silver platter, completing the look.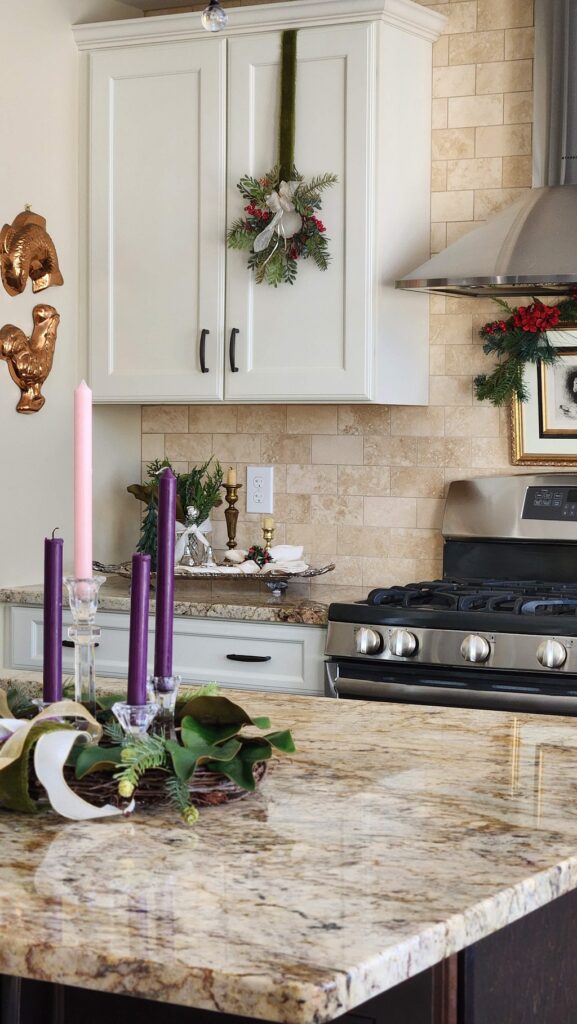 Our kitchen gets a lot of use and I love it! This is the first time I've had a large island for food prepping and boy, it sure does make for easy meal prep. I'll be making this for our guests this Christmas!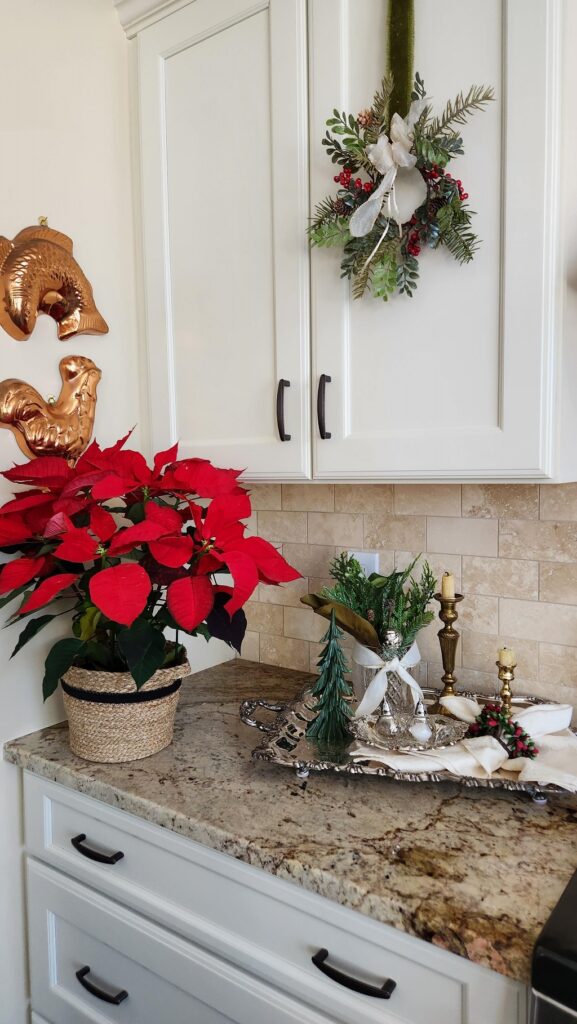 Pin It to Remember It: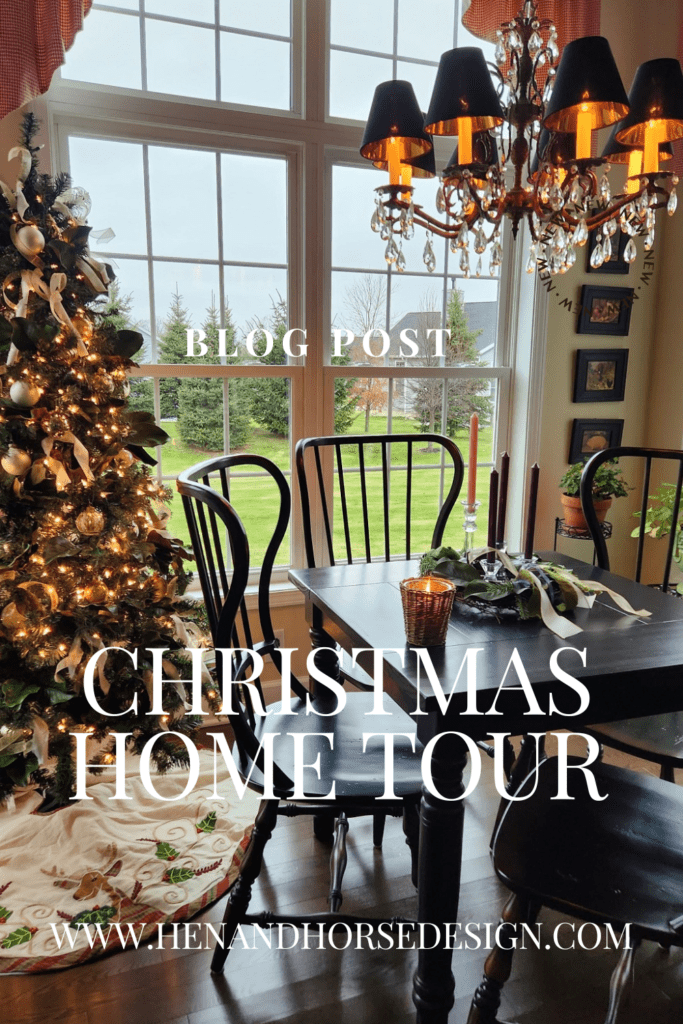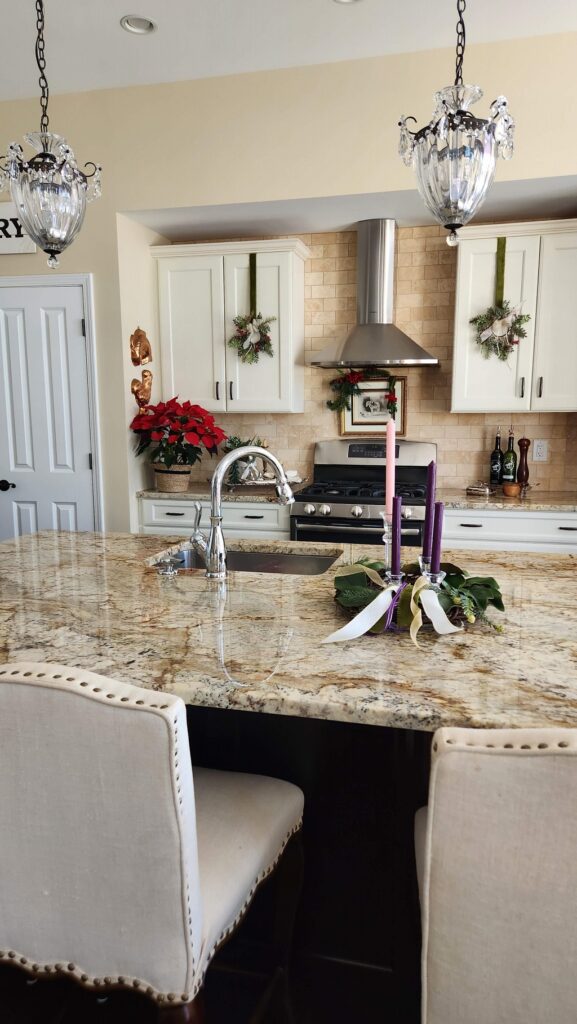 I hope you enjoyed my Christmas Home tour! If you have any questions about how I decorated a certain area or if you need advice on how to tackle your own holiday home decorating project, please don't hesitate to leave me a comment. I love hearing from my readers. And finally, what did you think of my Christmas home tour? Please share your thoughts in the comments below.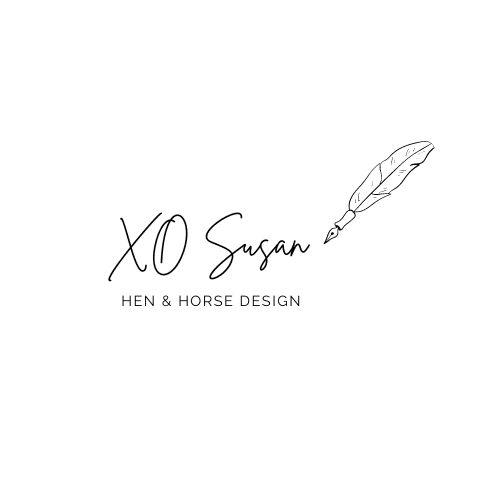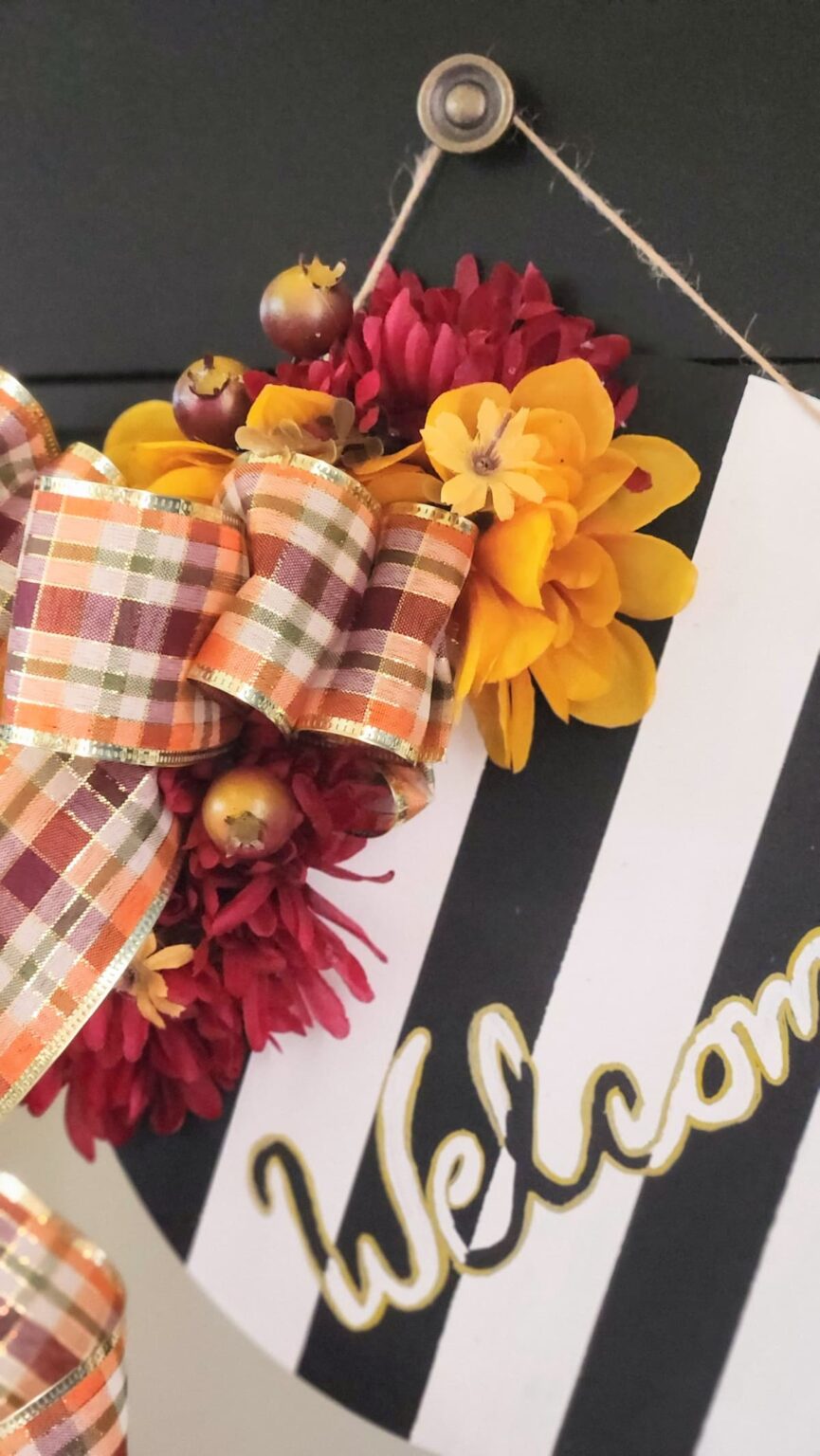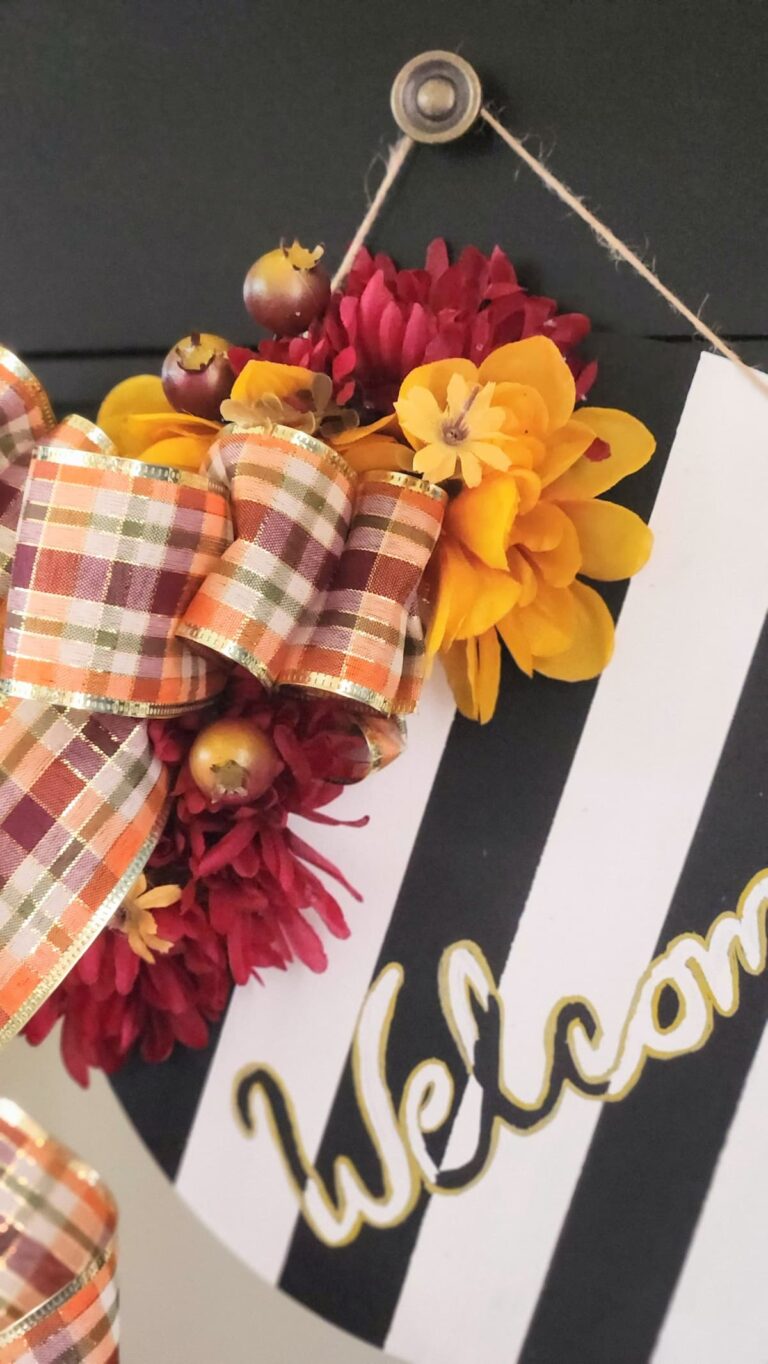 Hey there, crafty friend! Are you ready to dive headfirst into the wonderful world of DIY door hangers? Picture this: a cozy afternoon with your favorite tunes playing in the background, a table overflowing with colorful paints and craft supplies, and an empty wooden door hanger just waiting for your creative touch. It's like a mini canvas for your front door, and trust me, the possibilities are endless for a new pretty welcome sign.