4 Steps for An Easy Advent Wreath DIY
One of the best ways to welcome in the holiday spirit is to create an Easy Advent Wreath DIY for your home.
The holidays are just around the corner, which means it's time to start getting into the festive spirit!
 One of the best ways to do that is by making your own Advent wreath.
What is an Advent Wreath?
An Advent wreath is a wreath with four candles, each representing one of the four Sundays of Advent. It's a beautiful decoration for your home and a great way to get into the Christmas spirit. Plus, it's really easy to make! Here's how:
Do Advent Wreaths Have 4 or 5 Candles?
Advent wreaths are an important part of many holiday traditions and an advent wreath typically holds four or five candles. Although there is no right or wrong answer when it comes to the number of candles on an advent wreath, some people prefer a candle count of four, while others prefer five. If you're looking for an advent wreath DIY project, then you don't have to worry about which option to choose – just pick whichever one works best for your household tradition.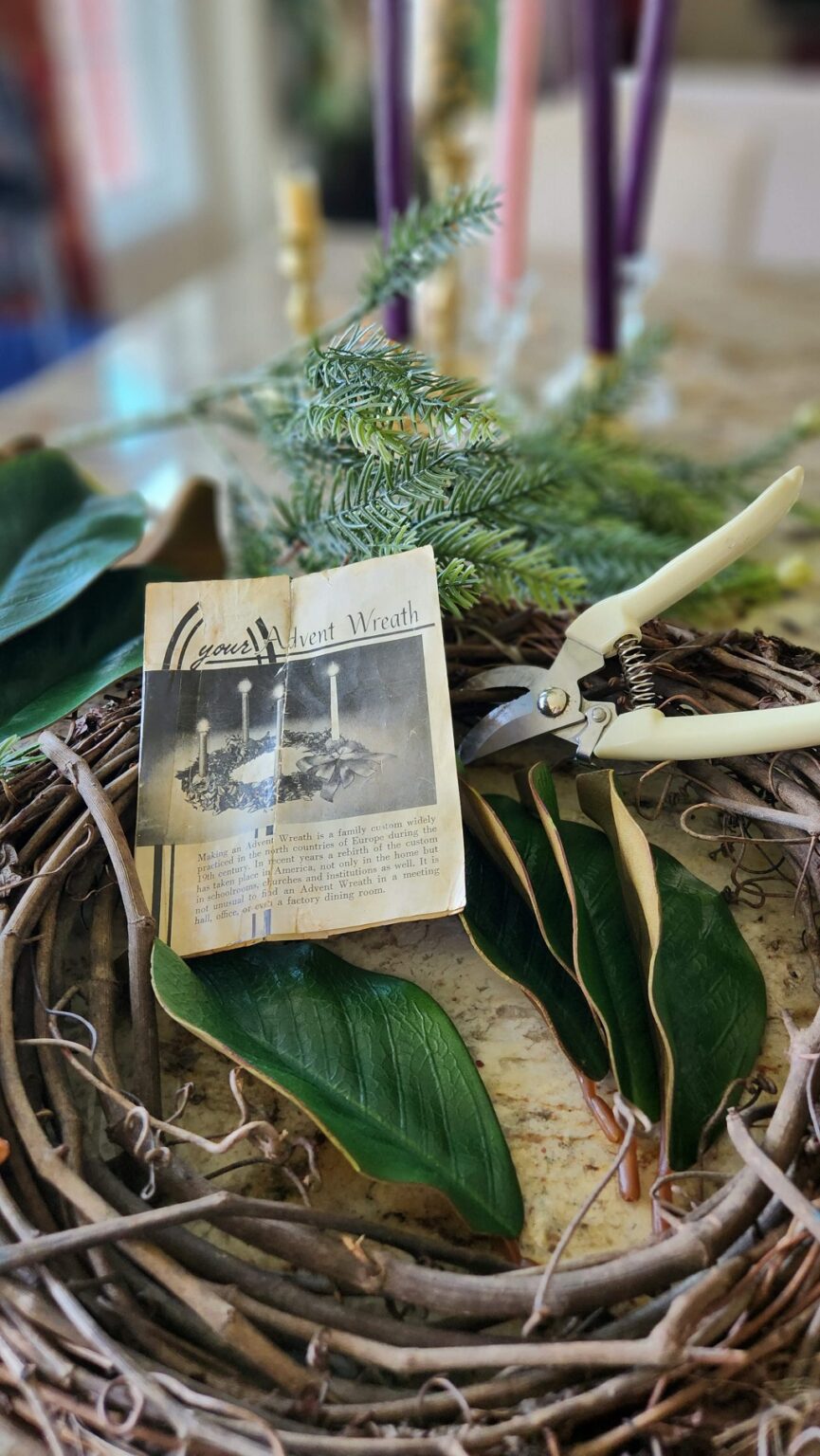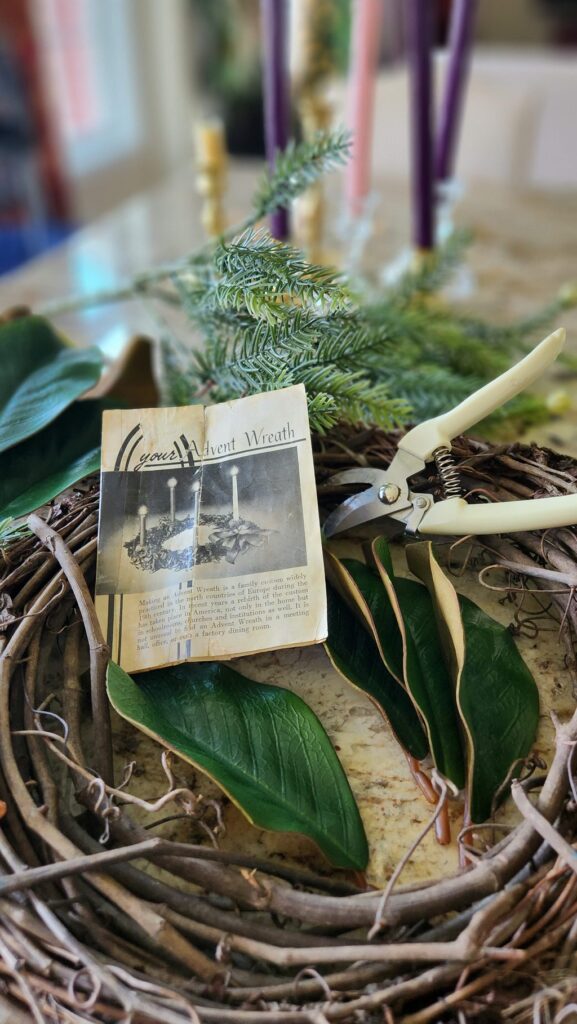 "This post may contain affiliate links which means I may earn a small commission. You may read my
disclosure policy here
".
Supplies You will Need:
any wreath form – I chose a grapevine wreath
glue gun
floral wire
greenery 
ribbons
candles ( 1 pink, 3 purple)
4 candle holders
How to Make an Advent Wreath
Step One: Gather Your Supplies
To make your own Advent wreath, you'll need some supplies. First, you'll need a wreath base. This can be made from straw, twigs, or evergreens. You'll also need four candles—one for each Sunday of Advent—and something to hold them in place (like candle holders or pebbles). Finally, you'll need some decorative elements like ribbons, pinecones, or berries. All of these supplies can be found at your local craft store.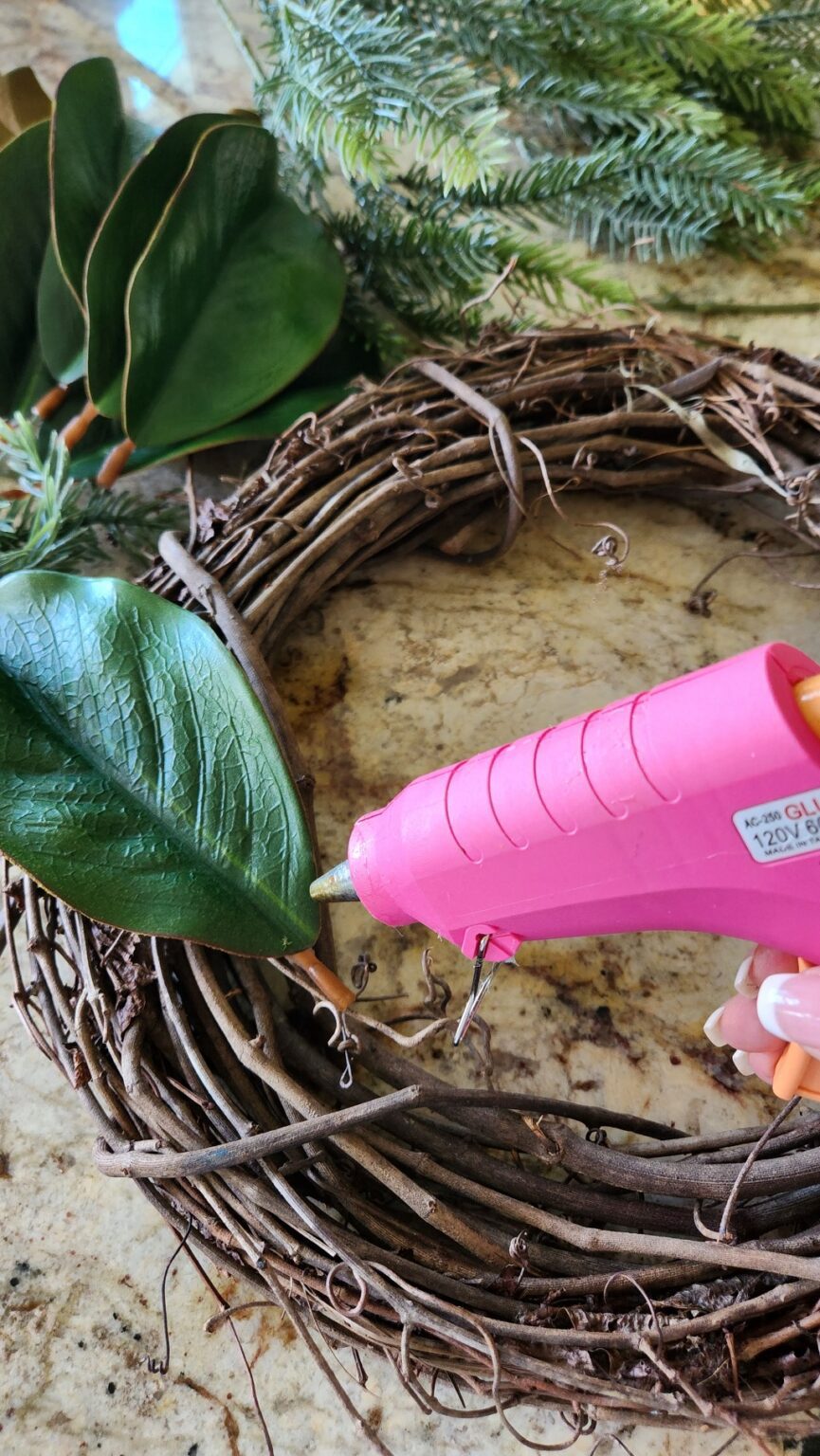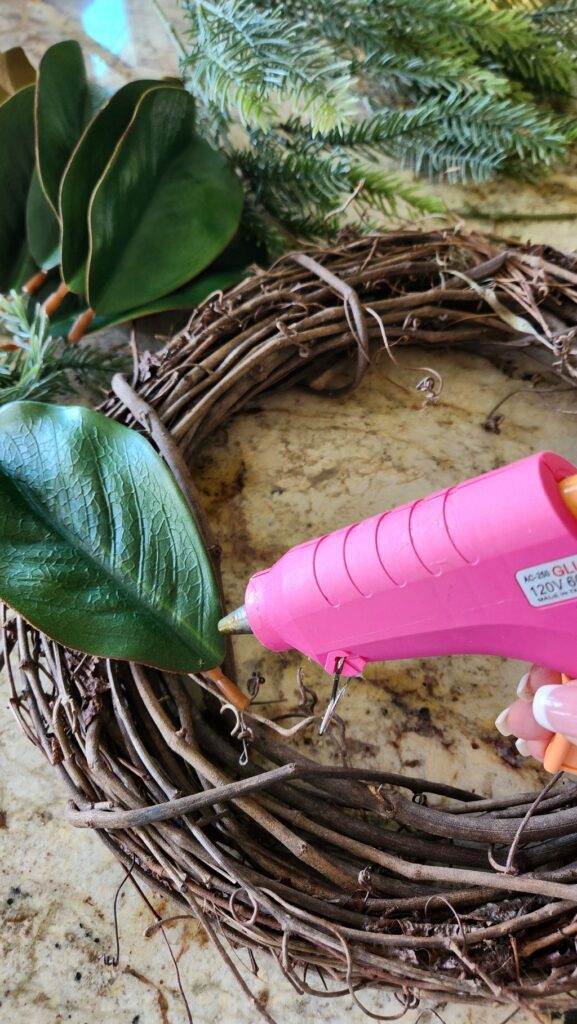 Step Two: Make the Wreath Base
Start by making your wreath base. If you're using straw or twigs, simply tie them together in a circle using twine or wire. If you're using evergreens, floral wire works great because it's almost invisible and easy to use. Once your base is complete, set it aside while you prepare the candles.
For my wreath I opted to use a grapevine wreath and add faux magnolia leaves to coordinate with the rest of my Christmas decor in our home. 
Enjoying this Post? Sign up here for my Newsletter!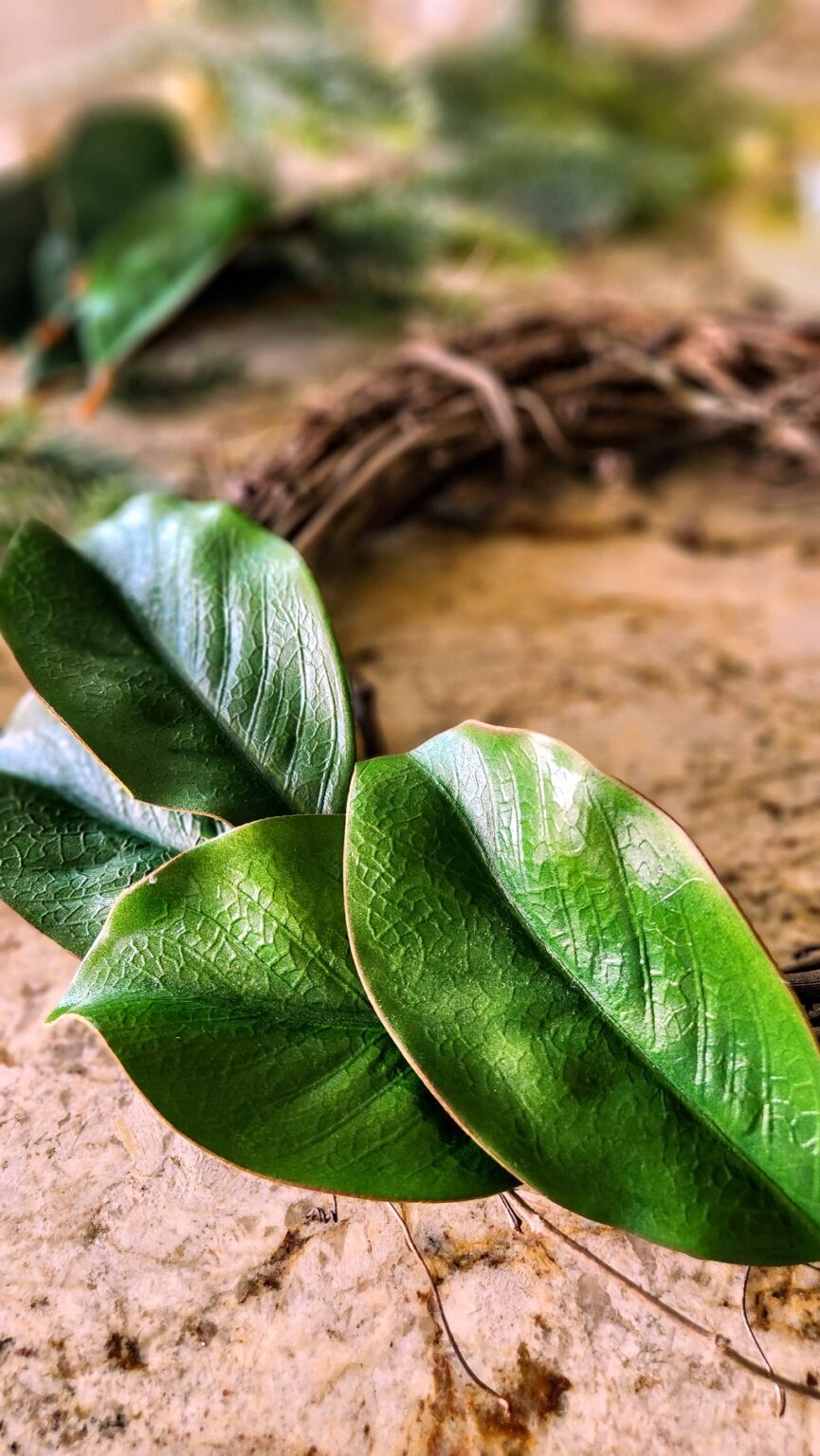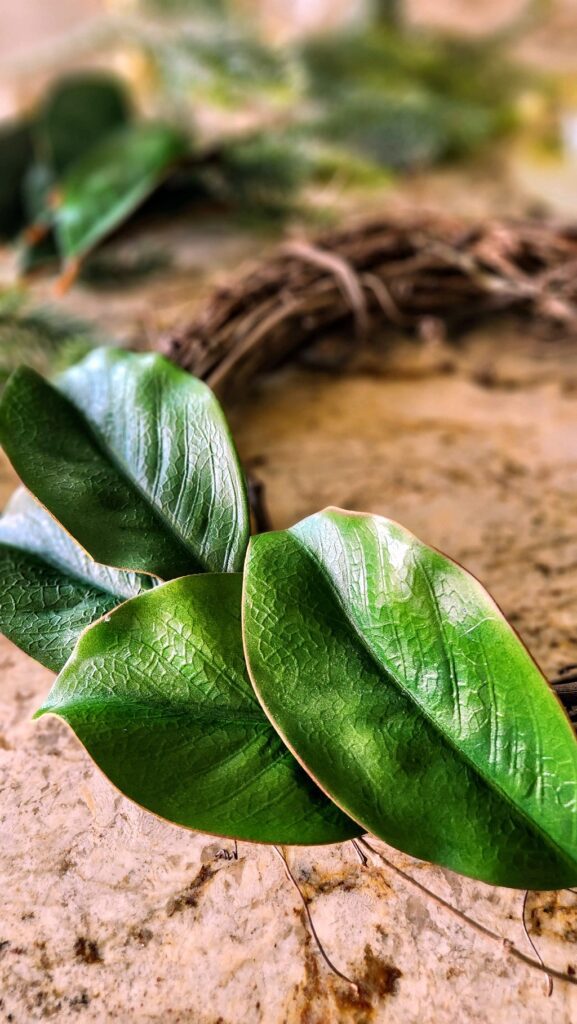 Step Three: Prepare the Candles
Now it's time to prepare the candles. If you're using pillar candles, cut them down so they're about 4 inches tall. Then, use a sharp knife to score vertical lines around the circumference of each candle. This will help the wax melt evenly when the candle is lit. If you're using taper candles, simply dip the end of each candle in melted wax to help it adhere to the holder. Once your candles are ready, set them aside until you're ready to add them to your wreath.
If you look closely, I used four simple crystal candle holders with varying heights.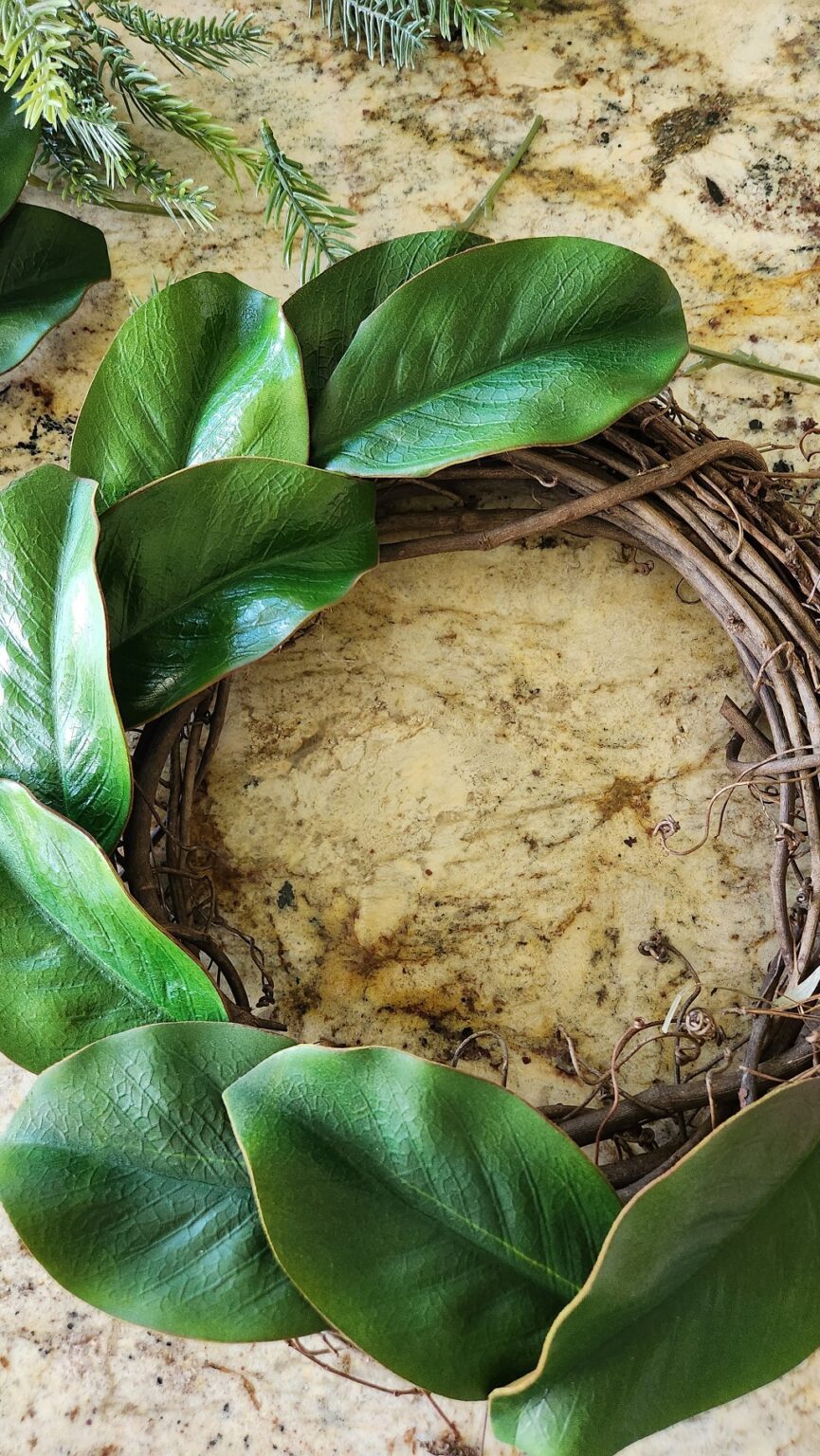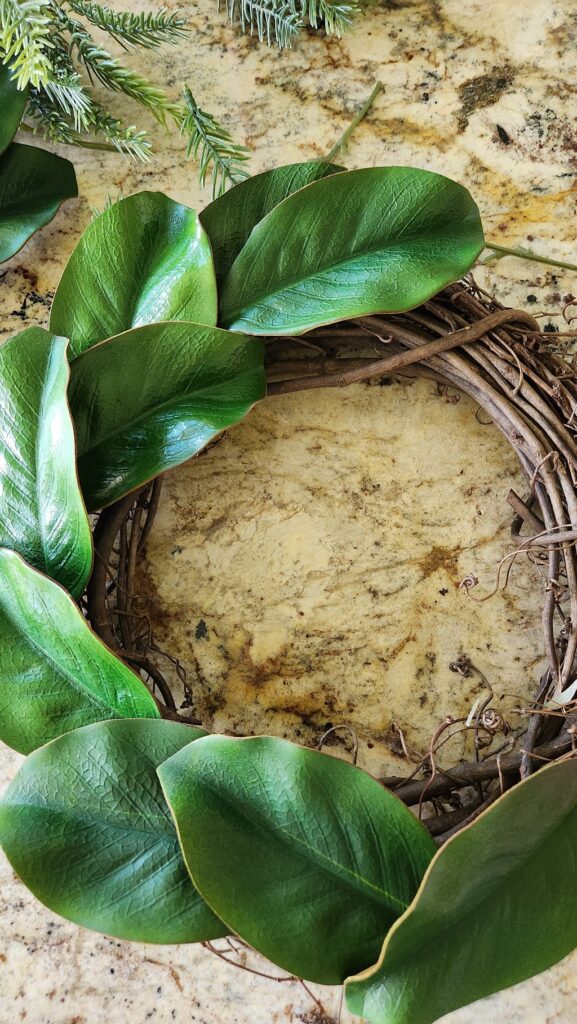 Step Four: Assemble the Wreath
Now it's time to put everything together! Start by placing your candles in their holders (or pebbles) around the edge of the wreath base. Once all four candles are in place, add your decorative elements like ribbons, pinecones, or berries.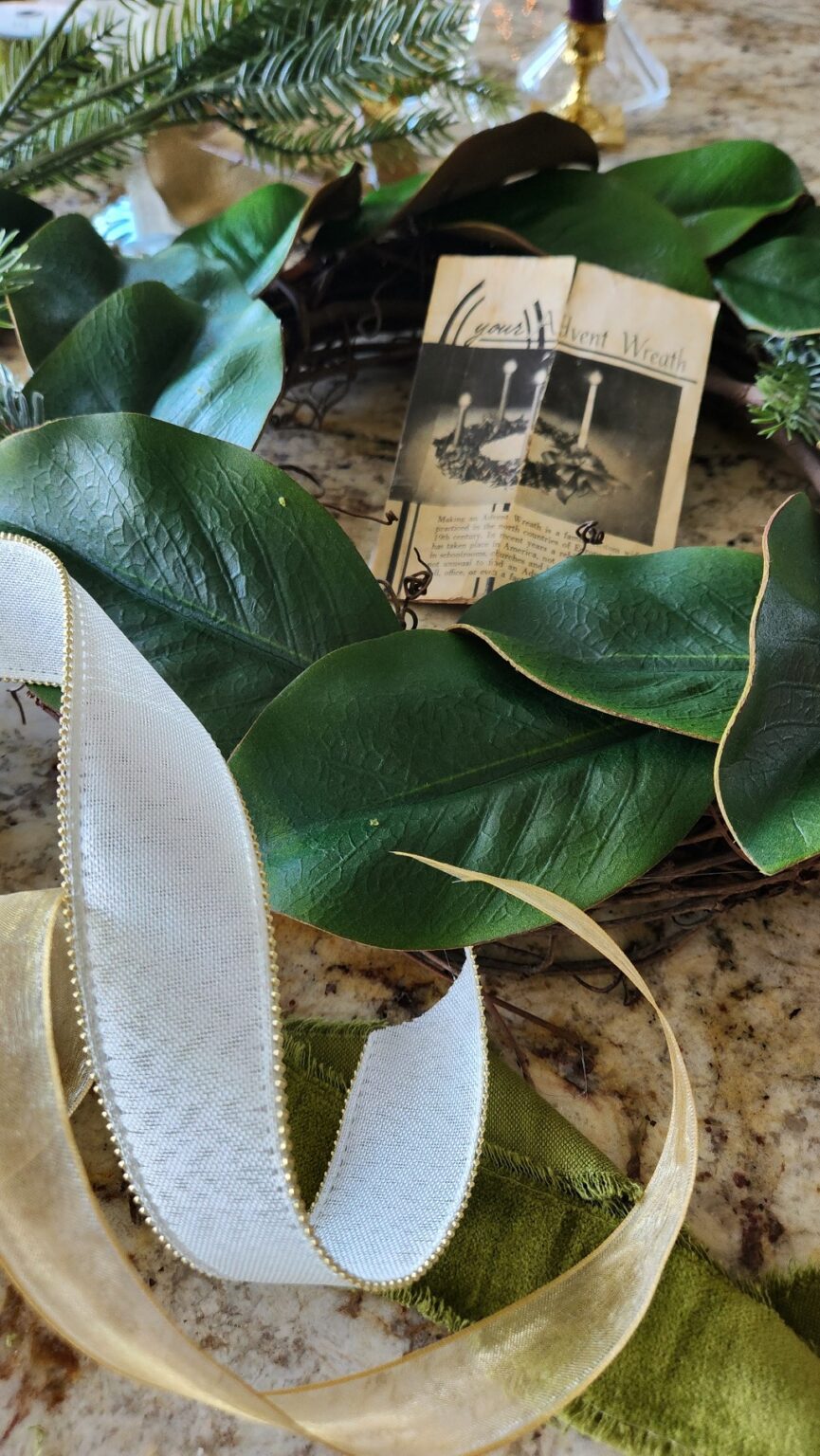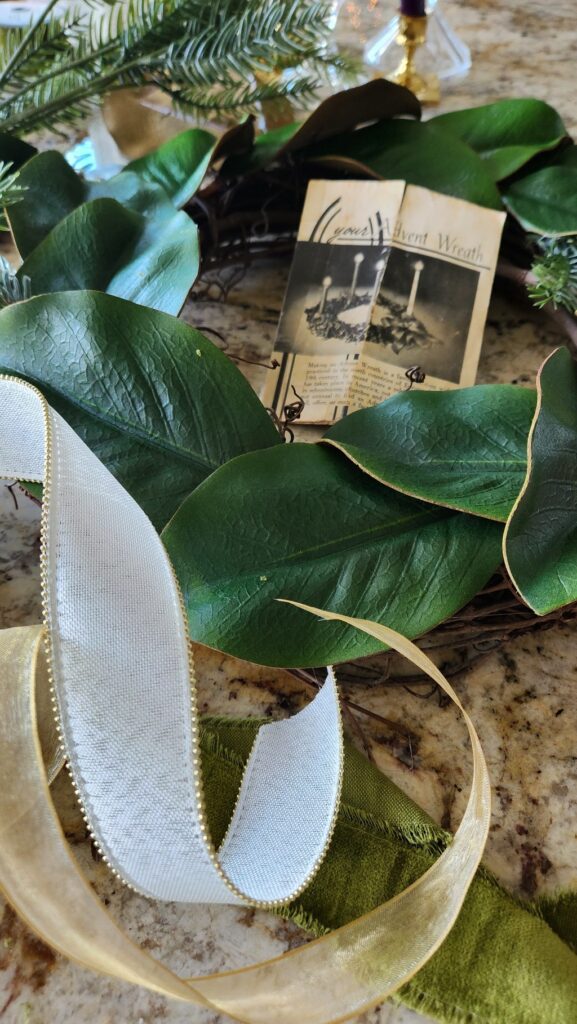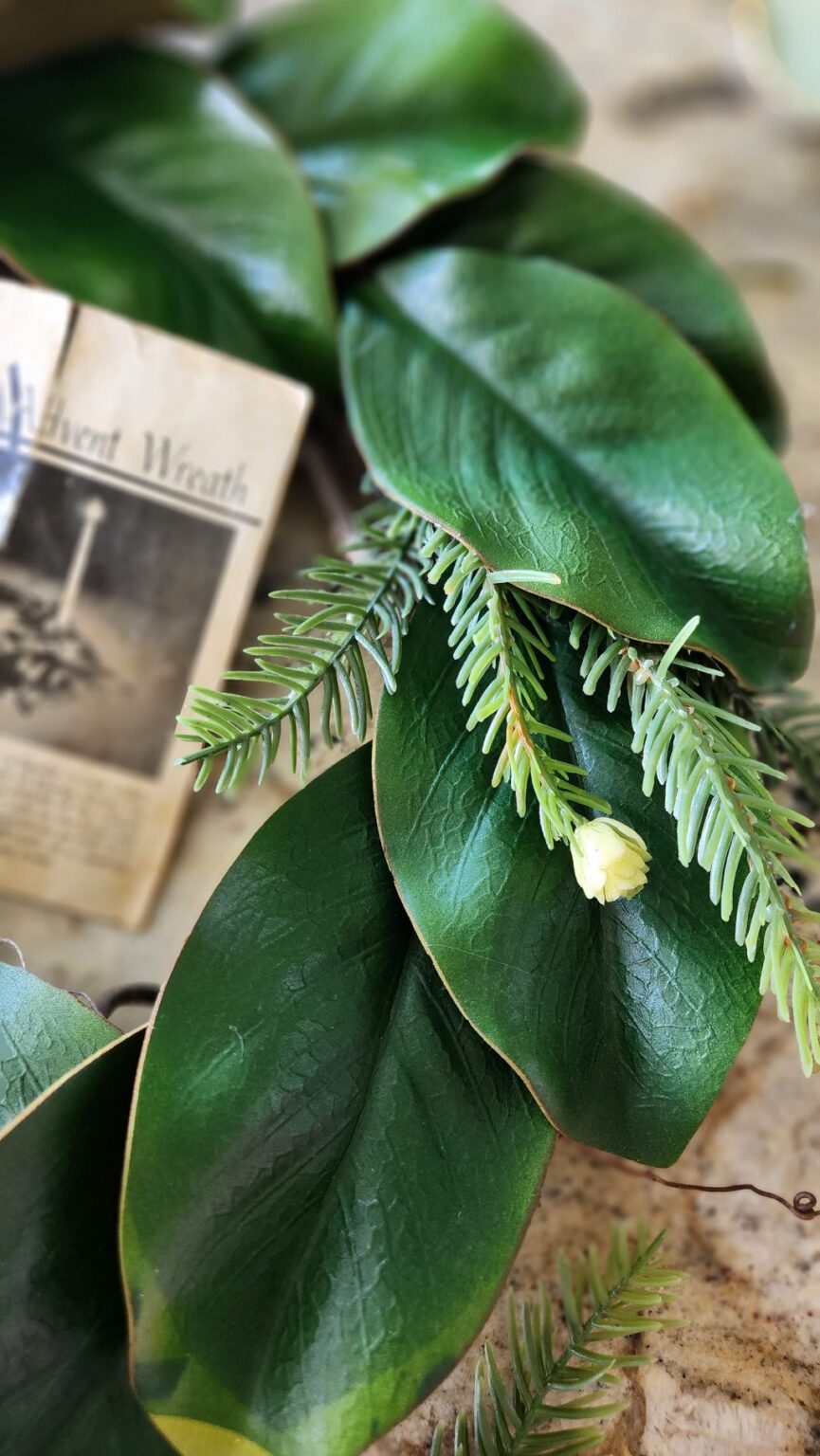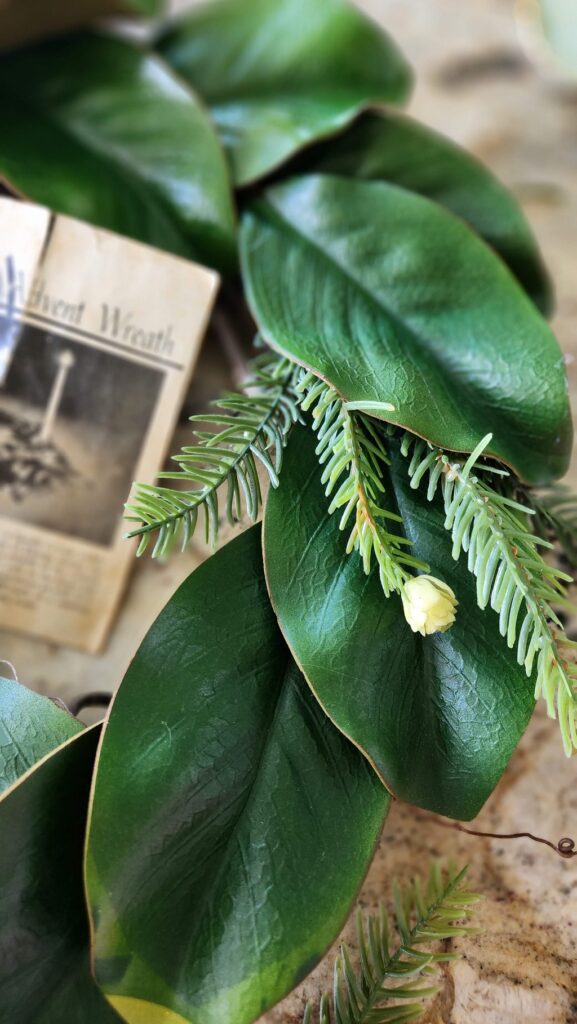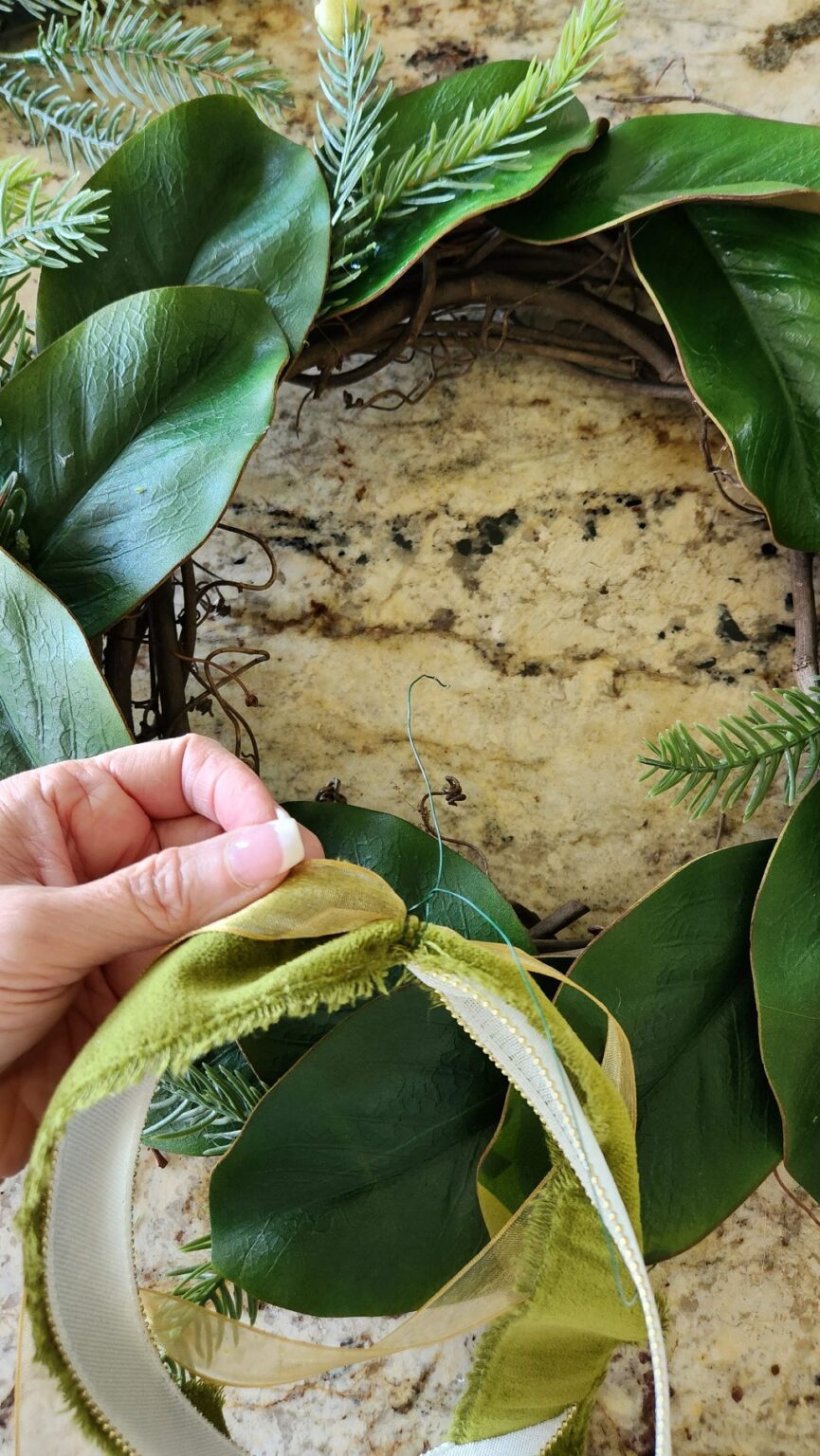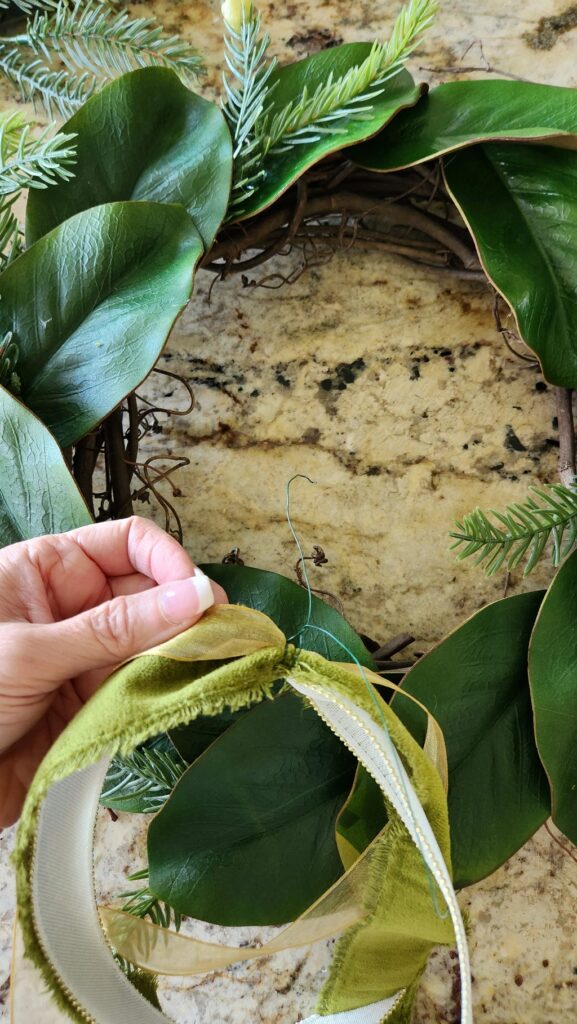 Have you checked out my other social channels? Follow along so you don't miss out on any of my tips, recipes, or stories!  Join me on my other social channels for more! Pinterest, Instagram, and Facebook. 
Pin It To Remember It: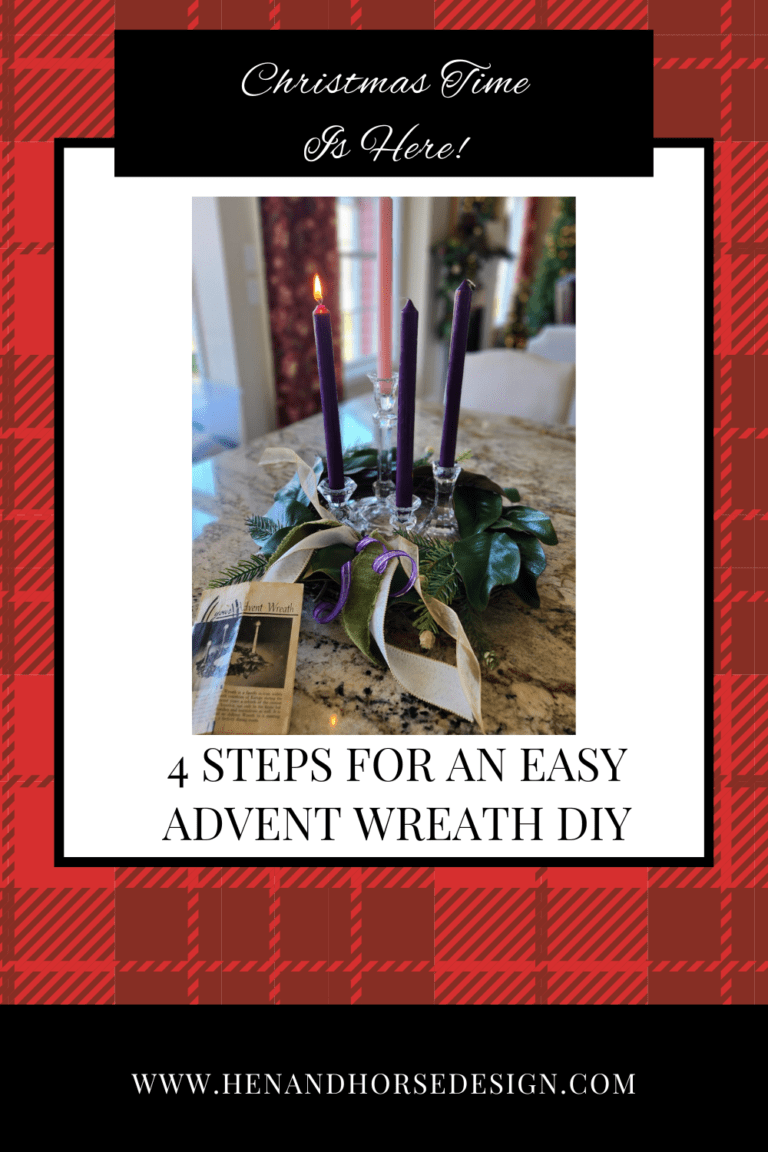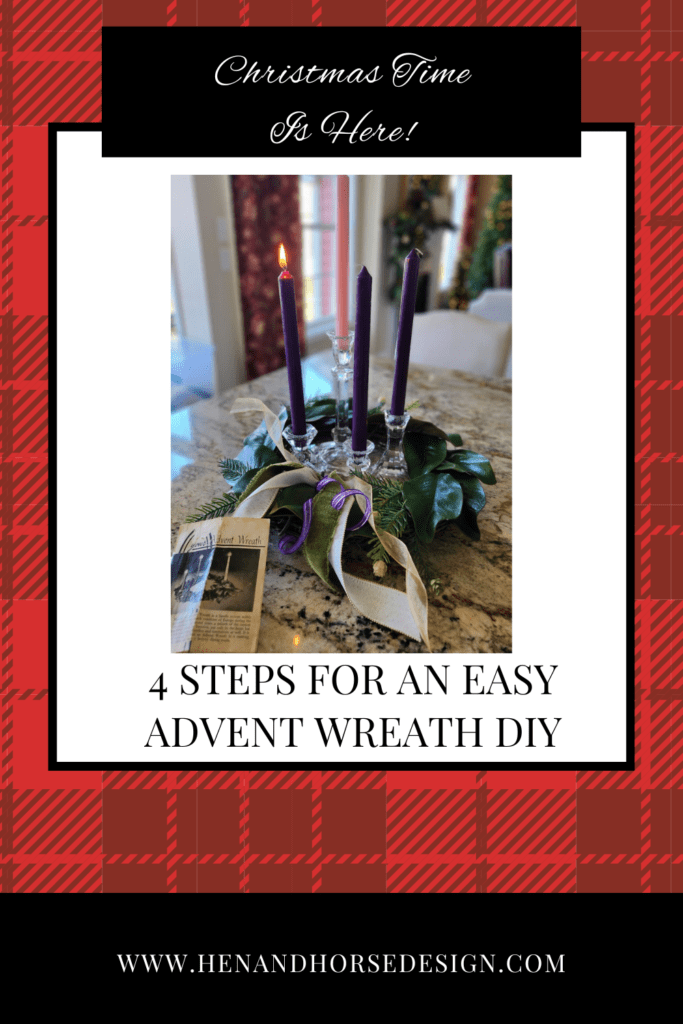 And that's it—your Advent wreath is complete! Now all that's left to do is light a candle each Sunday leading up to Christmas Day.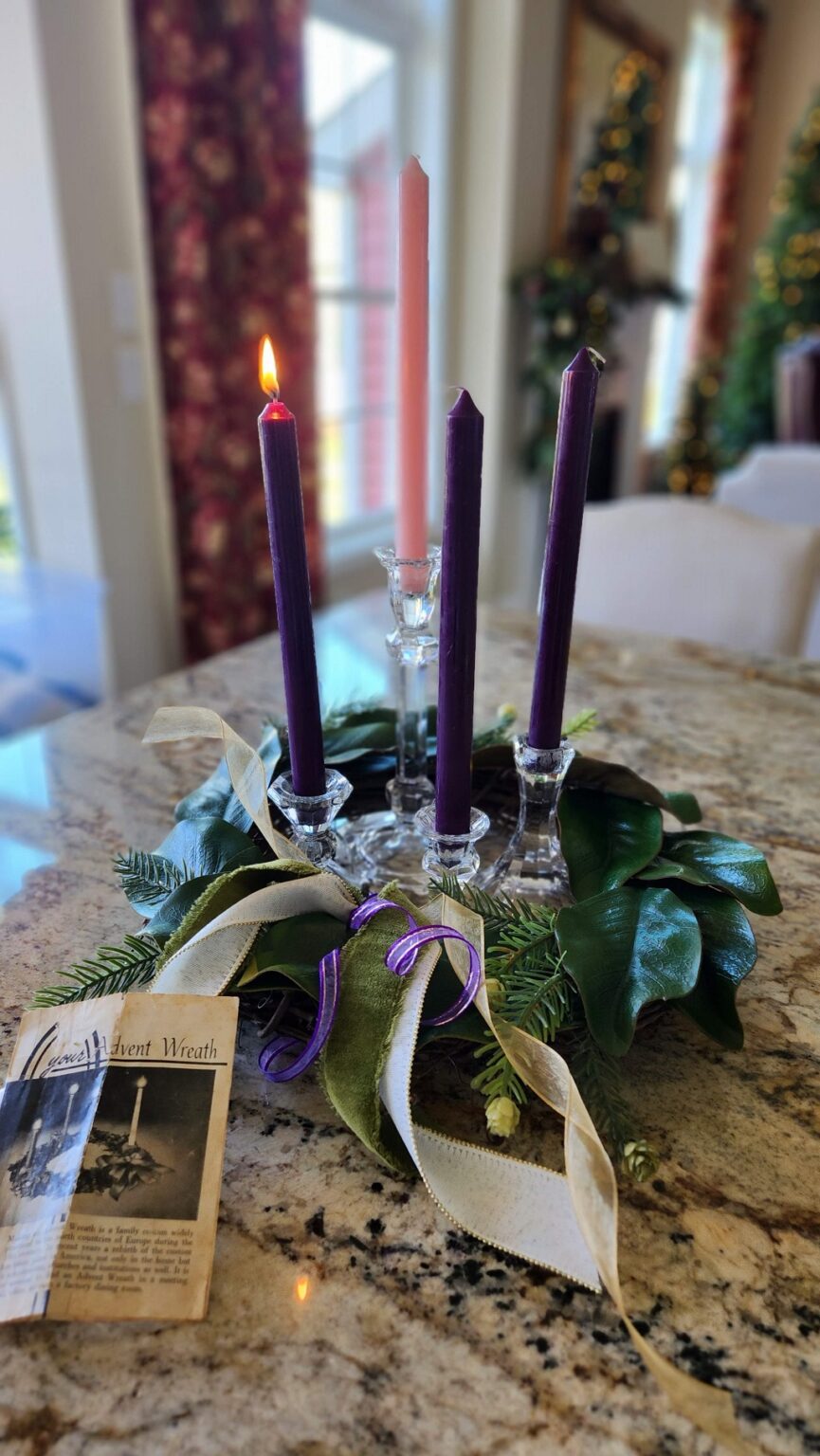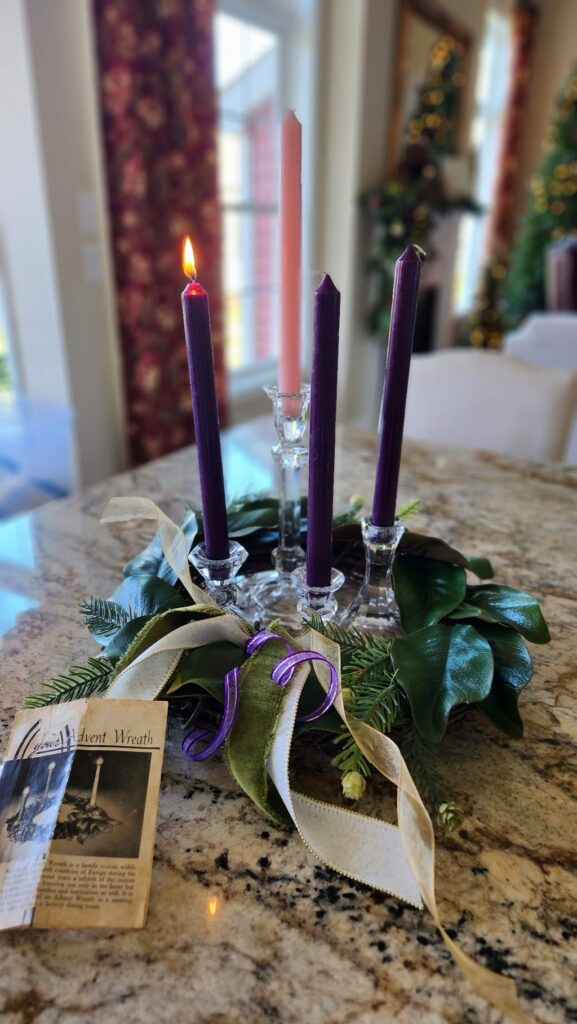 Making your own Advent wreath is a fun and easy way to get into the Christmas spirit! Plus, it makes a beautiful addition to your holiday decor. All you need is a wreath base, some candles, and some decorative elements—everything else is up to you! So what are you waiting for? Happy Holidays!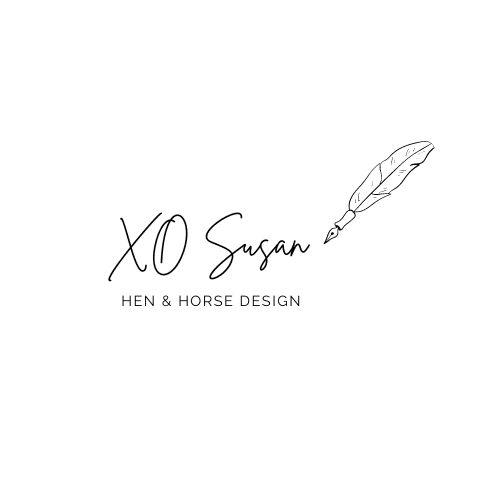 All Post
Blog
Dining Room
Entertaining
Kitchen
Living Room
Recipes
Shop My Home
Tablestyling

Back
Breakfast
Salads
Side Dishes
Appetizers
Main Dishes
Cocktails
Desserts
Soups

Back
Kitchen
Dining Room
Living Room
Master Bedroom
Guest Room
Porch
End of Content.