Around the Roost – Why I Love Adding to My Dish Collections
I Love Adding To My Vintage Dish Collections And Just Recently Started Adding Blue Dishes Around Our Home. Plus I Love Using Them Every Day!
This probably will come as a surprise to a few of you, but I didn't always love to cook.
Flashback to a busy working mom, seven days of basketball practices and trying to keep up on the laundry, it wasn't easy to fuss over a meal.
That has totally changed. These days, I love to cook now that I have more time and I also get a certain thrill from building an awesome dish collection to serve dinner on. Nothing is quite as exciting for me as browsing through colorful dishes, and deciding which ones would fit perfectly in our kitchen. It's like a treasure hunt — there are always unexpected finds that delight and surprise me. Whether it's a one-of-a-kind vintage plate or some new blue and white traditional piece, each one enriches my mealtime experience with its unique look and style. Come along on my journey around the roost and explore why I keep adding to my dish collections!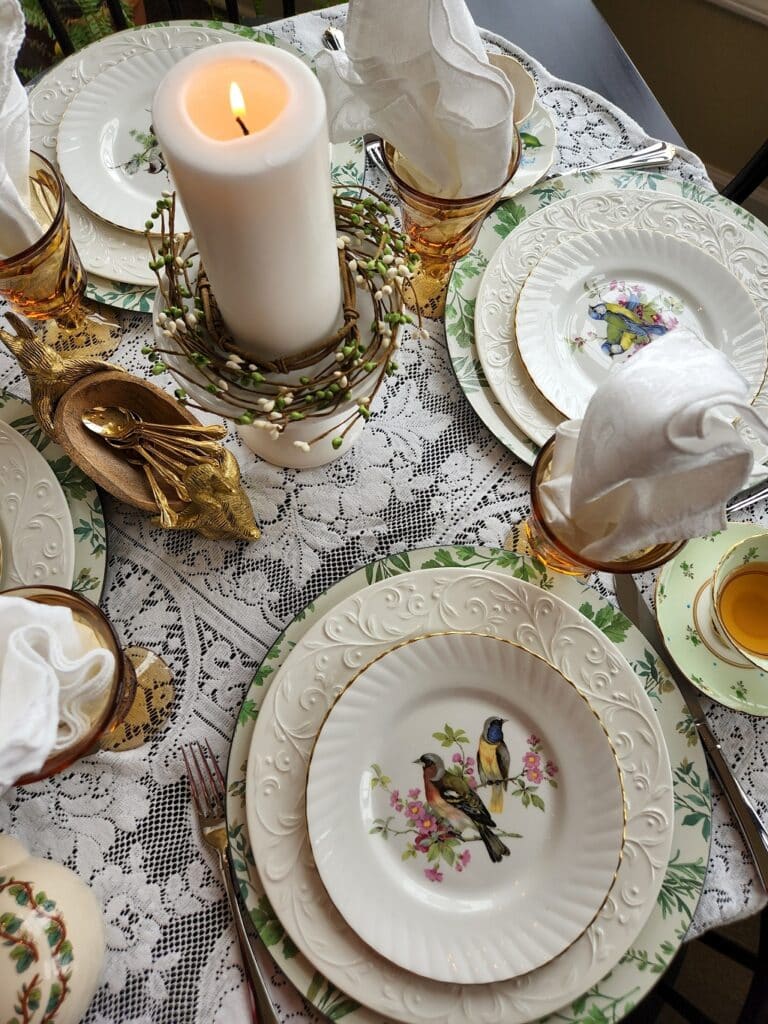 "This post may contain affiliate links which means I may earn a small commission. You may read my
disclosure policy here
".
Collecting Vintage Dishes: Why I love it!
For as long as I can remember, I have loved collecting vintage dishes. My collection began with a few pieces here and there and has grown ever since. One of the first dishes I acquired was in NYC when I lived there attending ballet school. I still have that dish!
There is something special about the beauty and history that comes with each piece of china. Every time I add to my collection, it brings me to a happy place.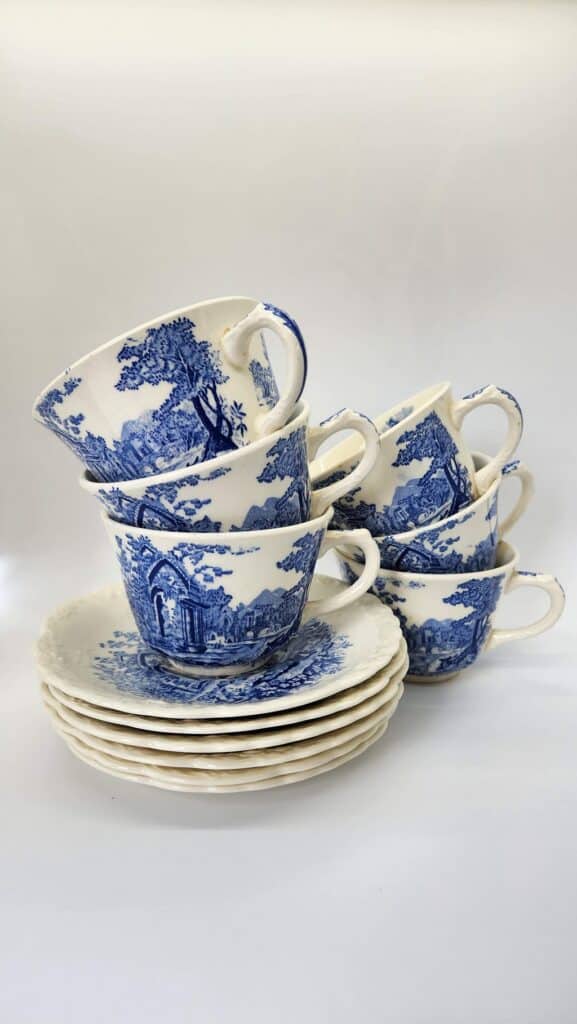 So Why Am I Collecting Dishes?
First, I love to use them in our home. I am also always looking for unique items to have on hand for when we entertain. Second, I want our home to be unique and anytime I can "repurpose" a vintage item then I am happy. The dishes are also perfect for arranging, layering, and creating a unique tablescape.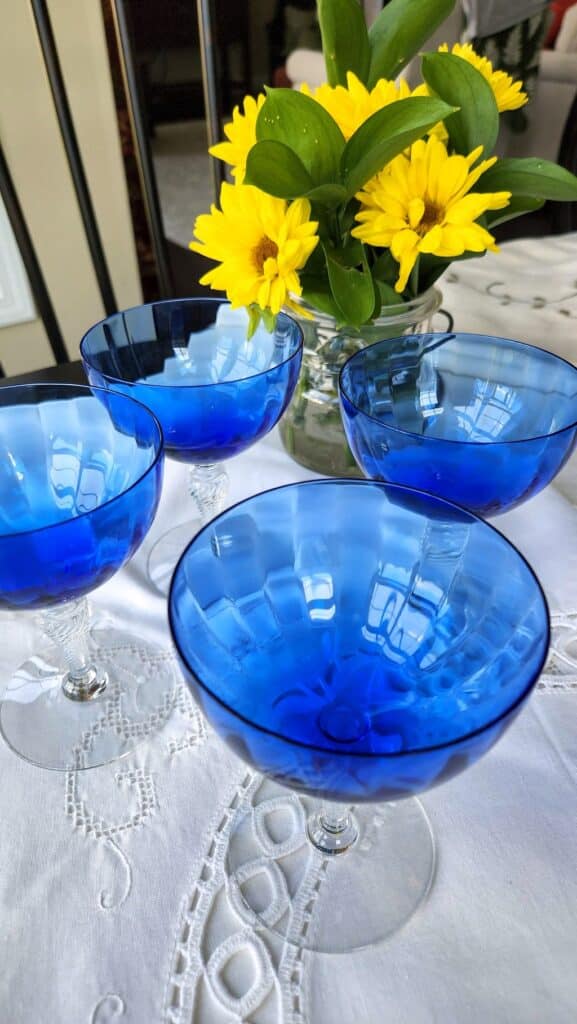 The History Behind Each Piece
One thing that makes vintage dishes so special to me is the history behind them. Each plate or cup was crafted by an artisan with a unique story to tell. And it's not only the artisan but the owner of the dish before I found it. So many times I wonder if the dish was one they treasured and kept on their table filled with goodies. When you pick up one of these pieces, you are holding a little bit of history in your hands, which is pretty cool.
Each Dish and it's Beauty
Vintage dishes can be quite beautiful. The intricate patterns, unique designs, and beautiful colors make them stand out from more modern pieces of china. Many vintage dish collections feature pieces that no longer exist in modern stores, which makes them all the more precious and exciting to find!
Recently I discovered this shop called Replacements, LTD. Should you find you are missing a piece of china, or wish to add to your collection they are a great resource!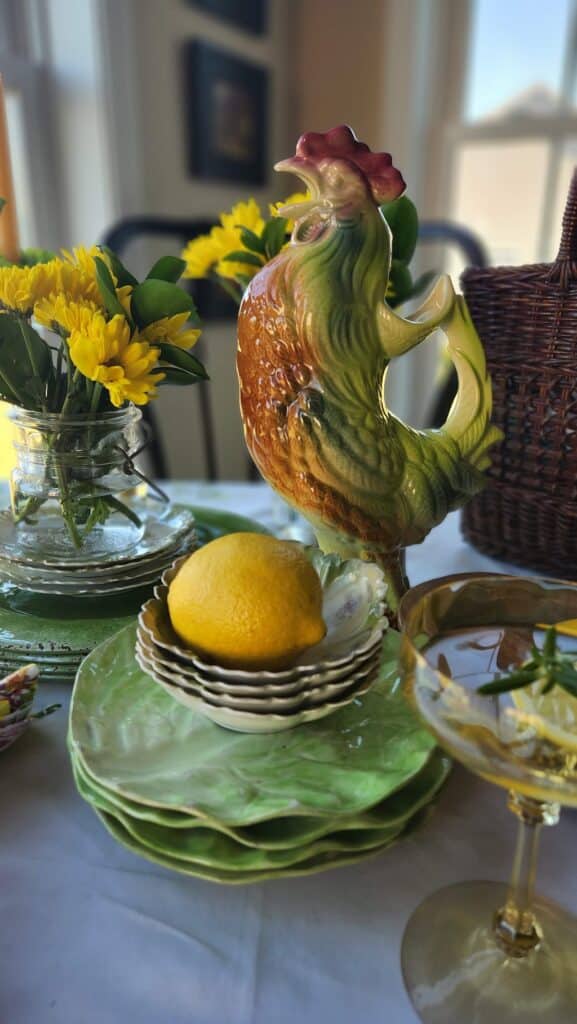 Where to Find Vintage Dish Collections
Whether you're scouring flea markets or browsing online shops, there are endless possibilities when it comes to finding new pieces for your collection! Even if you don't find what you're looking for on any particular day, it can still be a great experience that leads to new discoveries—and maybe even some inspiration for your next search!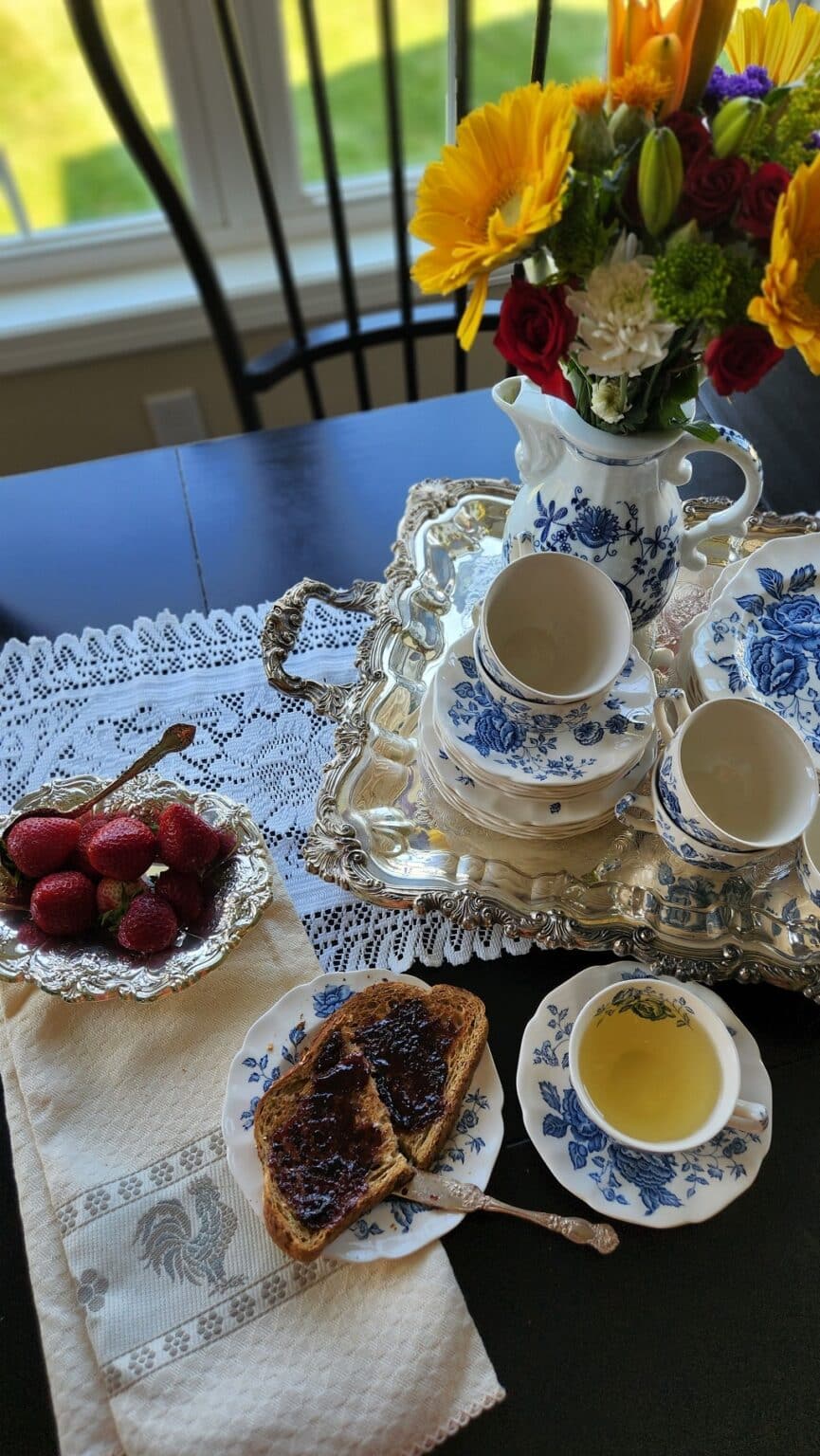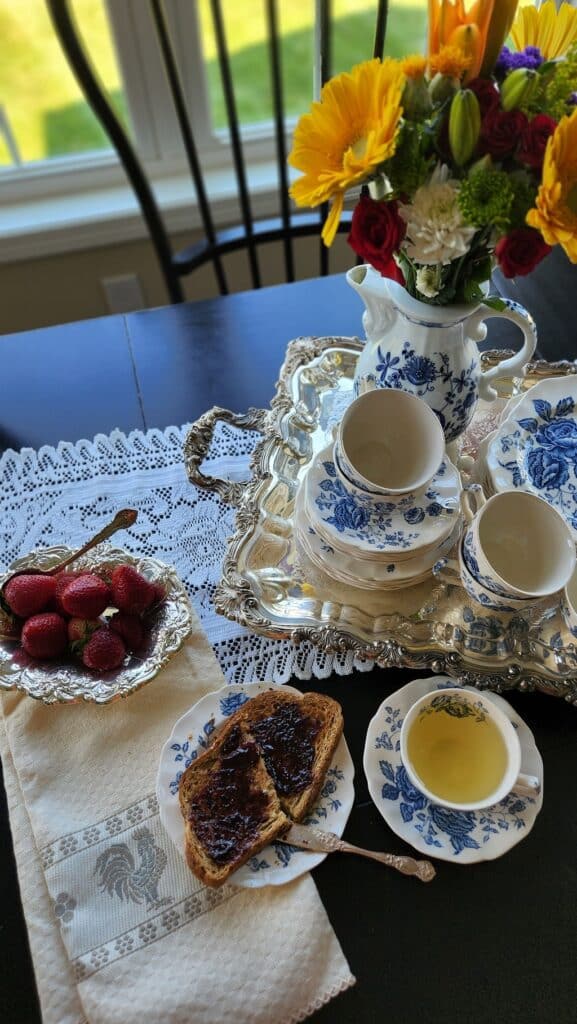 Pin It To Remember It: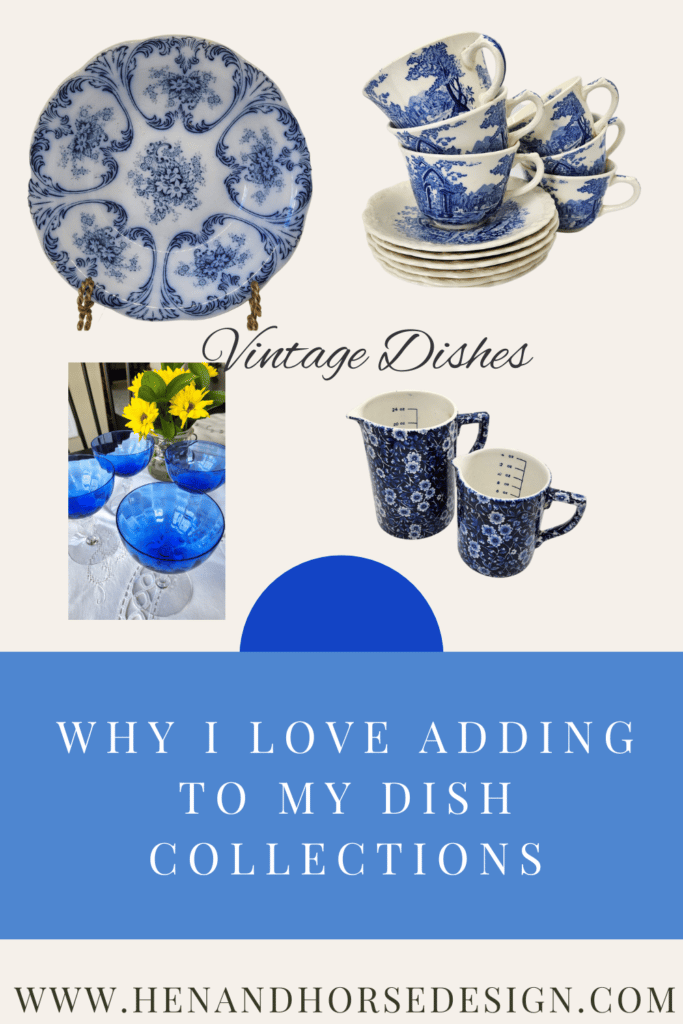 Have you checked out my other social channels? Follow along so you don't miss out on any of my tips, recipes, or stories! Join me on my other social channels for more! Pinterest, Instagram, and Facebook.
Looking for More Favorite Vintage Finds?
Adding new pieces to my vintage dish collection has been an incredible experience over the years. Not only do I love learning about the stories behind each piece but I also enjoy the challenge of hunting down new additions for my collection! If you're looking for something beautiful and meaningful to add to your home decor or want something special that speaks volumes about your personal style, then consider starting a vintage dish collection today! You won't regret it!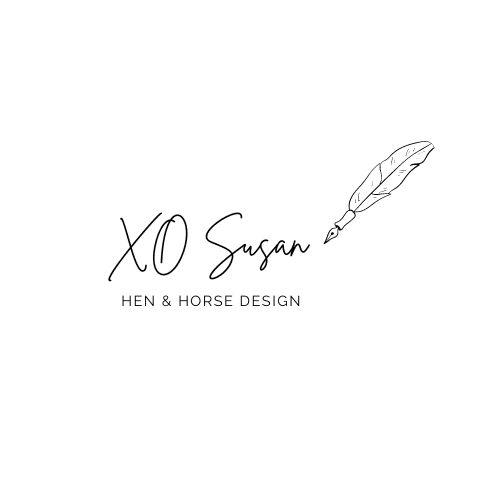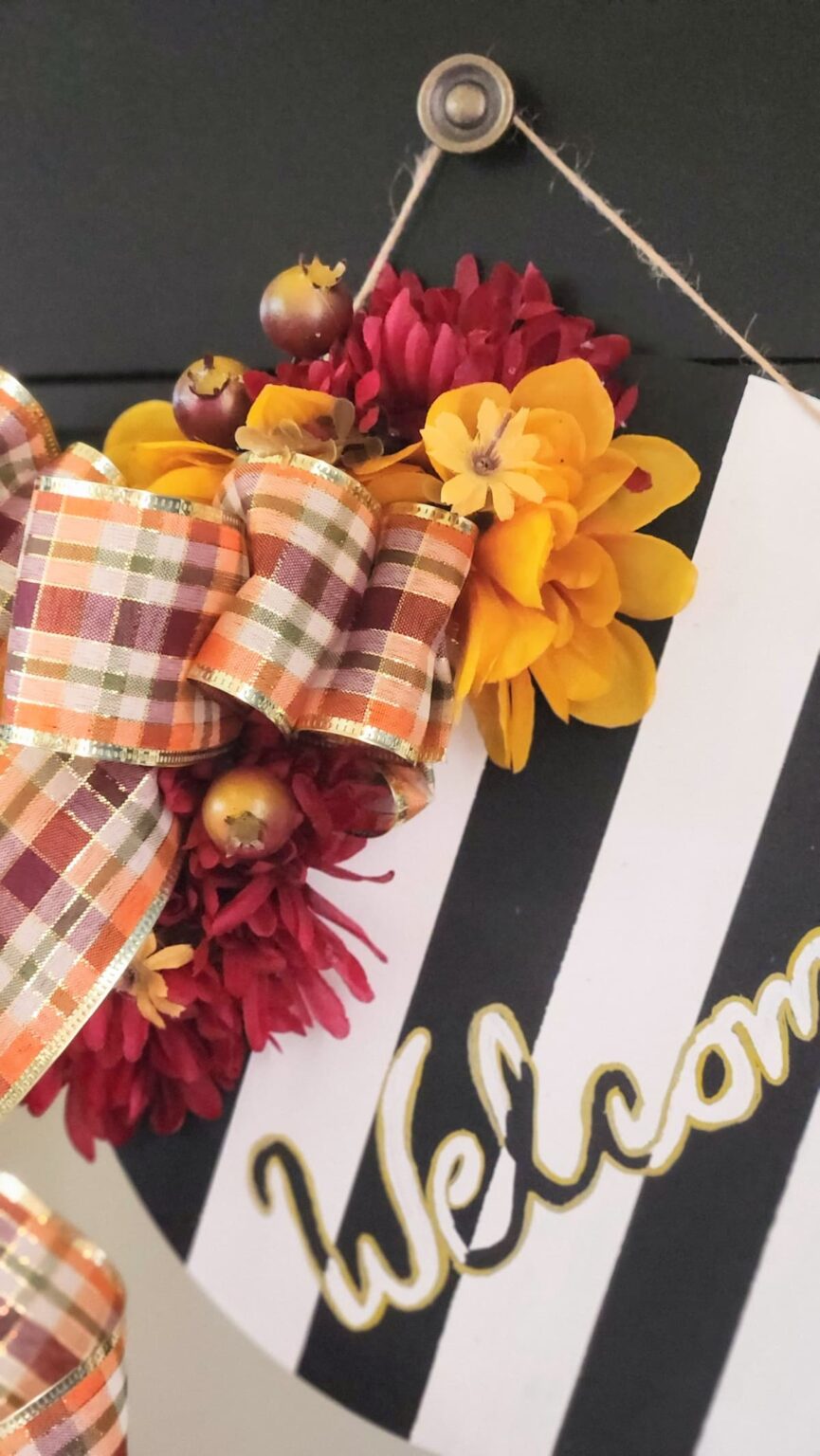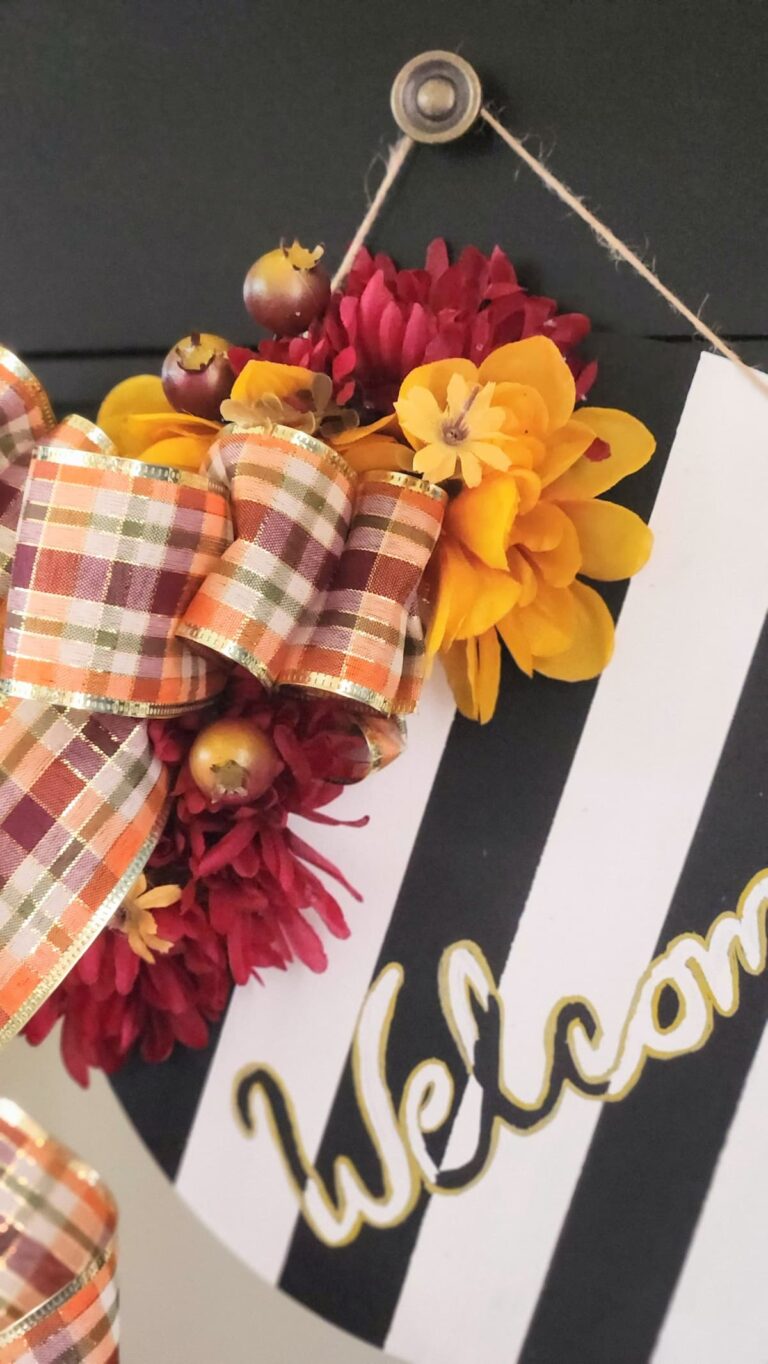 Hey there, crafty friend! Are you ready to dive headfirst into the wonderful world of DIY door hangers? Picture this: a cozy afternoon with your favorite tunes playing in the background, a table overflowing with colorful paints and craft supplies, and an empty wooden door hanger just waiting for your creative touch. It's like a mini canvas for your front door, and trust me, the possibilities are endless for a new pretty welcome sign.