How to Wrap Christmas Presents Using Brown Paper & Velvet Ribbon
Looking for a unique way to wrap your Christmas presents? Check out these ideas that use brown paper and velvet ribbon!
Vintage Style Wrapping
If you're looking to add some old-world charm and nostalgia to your upcoming gift-giving occasion, then you need to check out the trend of vintage-style wrapping. Brown paper is often used in these designs, as it incorporates a warm homey feel that traditional plastic-wrapped gifts just can't achieve. You can also incorporate rustic elements like twine and lace or a few sprigs of seasonal foliage for added personality. With a few creative touches, you'll have an upcycled package full of charm that adds an extra layer of fun and whimsy to the present inside.
Another idea is to add a small sprig of holly or mistletoe for a timeless look that will never go out of style.
When Did Brown Paper Wrapping Get It's Begining?
In 1879, a German named Carl F. Dahl invented the kraft process (so called because of its superior strength) which is used to make paper from recycled materials like wood chip napkins and grocery bags; this was before we even knew what recycling meant!
Personally, I love this style of wrapping with brown paper! Besides having a nostalgic feel, it is also relatively inexpensive.
Get Creative With Your Christmas Wrapping
Are you looking for a unique way to wrap your presents this year? Brown paper and velvet ribbon is an excellent combination that can elevate your gift-giving game. With these simple materials, you can create stunning wrapping papers, tags, and ribbons to make your gifts look extra special. Read on to find out some of the best ideas for crafting beautiful packages!
Making Tags with Brown Paper and Ribbon
The easiest way to start crafting with brown paper and velvet ribbon is by making tags. You can find pre-cut brown paper tags at most craft stores or make them yourself by cutting up large sheets of brown paper into the shapes you want. Once you have your tags, personalize them with a few drops of watercolor paint or even just markers and crayons. Then punch a hole in the top corner and thread through some velvet ribbon for a luxurious finish.
Enjoying this Post? Sign up here for my Newsletter!
Wrapping Paper Alternatives
If wrapping paper isn't your thing, using brown paper as an alternative is just for you. Start by measuring out the size of your package; then cut a piece of brown paper slightly larger than that size. Use double-sided tape to attach velvet ribbon to the edges of the paper; then use more double-sided tape around each edge to seal it shut like a traditional package.
To make it look even more festive, try adding embellishments such as tiny pinecones or sprigs of rosemary leaves onto each corner.
You can also go minimalistic by sticking with just one color scheme; white or cream ink on kraft will look beautiful when combined with velvet ribbon in any color!
Creating Bows
Finally, bows are a great way to add extra charm to any present! To make them easy yet eye-catching, use pre-cut velvet ribbons in different widths (1/4 inch or 3/8 inch works best). Cut two pieces in one width for the loops and one piece in another width for the knot — about 4 inches long should be enough for both — then tie all three pieces together at the base before fluffing out the loops gently into place.
For an added touch, glue tiny bells or artificial flowers onto each side of the bow's knot!
Make it Modern
If you want to give your gifts a modern twist, try wrapping them in brown paper and adding metallic accents like gold or silver velvet ribbon. Instead of writing names on the package, add tags decorated with glitter or sequins—you could even use tiny bells to make them jingle when they're opened!
The possibilities are endless when it comes to making modern gifts stand out from the crowd!
Have you checked out my other social channels? Follow along so you don't miss out on any of my tips, recipes, or stories! Join me on my other social channels for more! Pinterest, Instagram, and Facebook.
Brown paper and velvet ribbons are the perfect materials if you want your presents to stand out this holiday season! With these simple steps, you can create stunning tags, wrapping alternatives, and bows that will surely impress all your friends and family members! So why not give these ideas a try this year? After all, Christmas is only once a year so why not go all out? With these creative ideas in mind, you'll be sure to have gorgeous gifts under your tree this December 25th!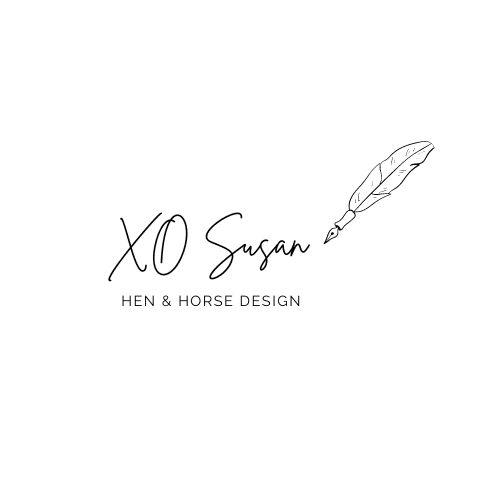 "This post may contain affiliate links which means I may earn a small commission. You may read my
disclosure policy here
".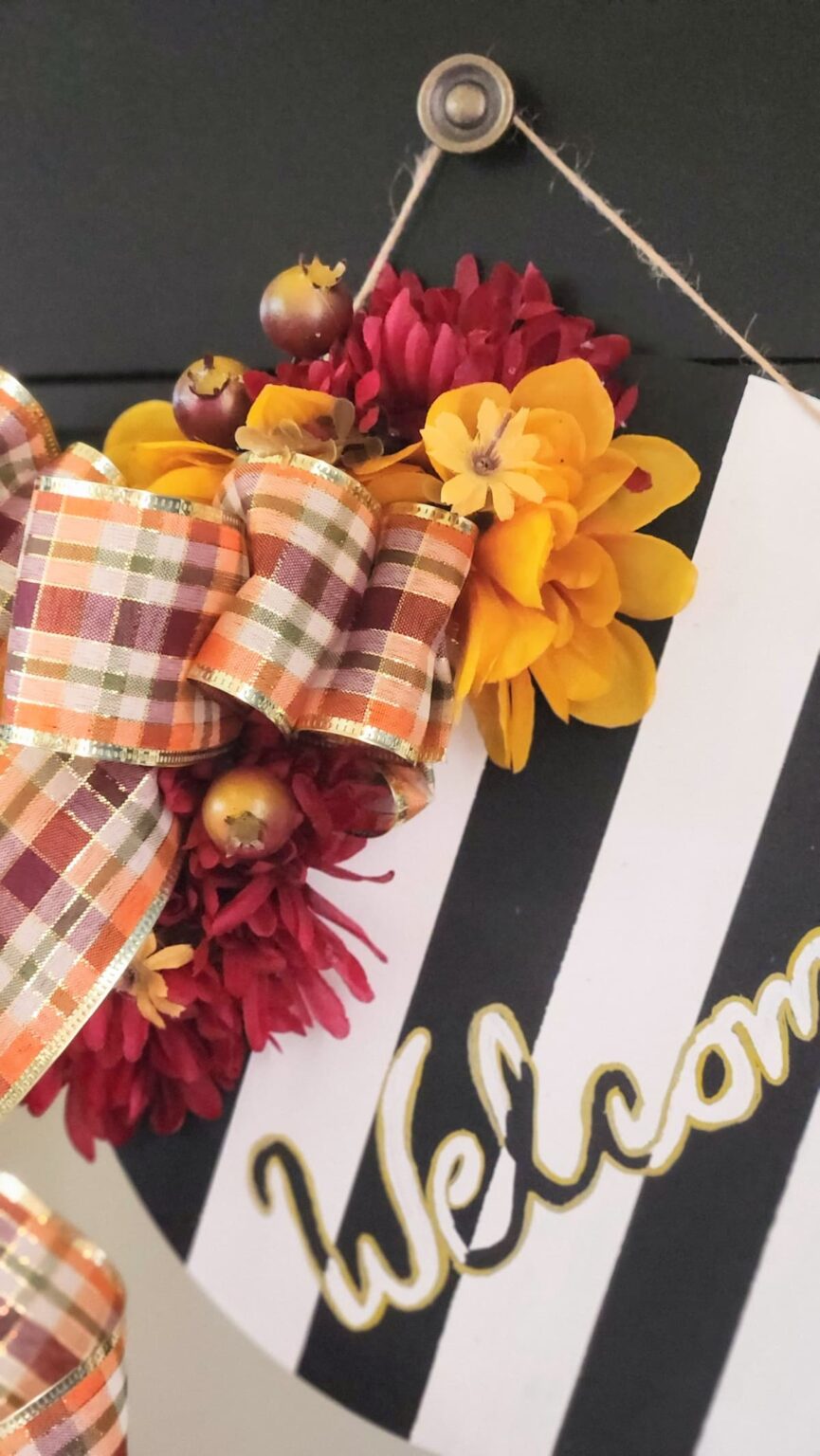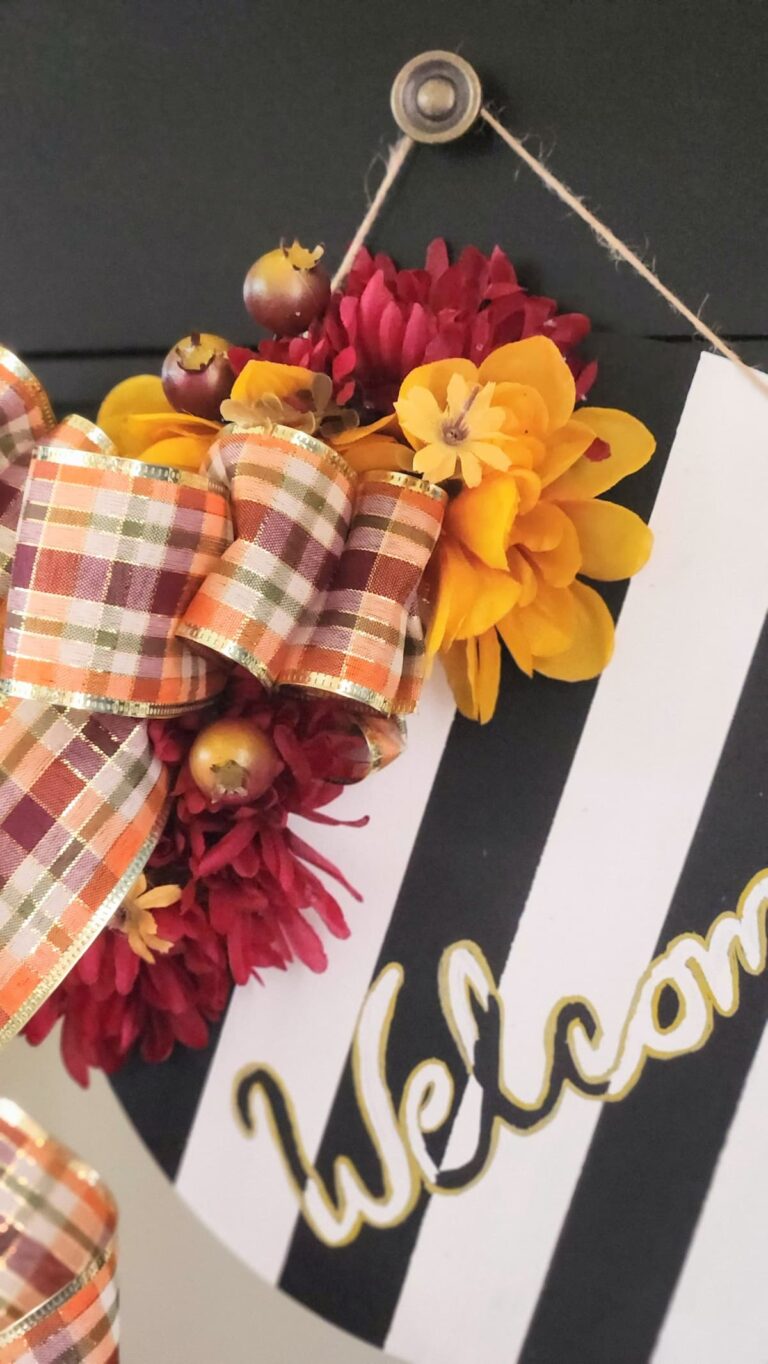 Hey there, crafty friend! Are you ready to dive headfirst into the wonderful world of DIY door hangers? Picture this: a cozy afternoon with your favorite tunes playing in the background, a table overflowing with colorful paints and craft supplies, and an empty wooden door hanger just waiting for your creative touch. It's like a mini canvas for your front door, and trust me, the possibilities are endless for a new pretty welcome sign.