7 Herbal Teas for a Healthier Winter
What better way to begin the year than with a healthy start!
We all start out the New Year with the greatest of intentions. Most people I know want to lose weight, exercise more, and get healthy! With all of the health concerns these days, it's the perfect time to incorporate my 7 Herbal Teas for a Healthier Winter. Winter teas not only have the benefit of warming us up on chilly cold days, but they also have many health benefits for boosting your immune system.
And there you have the key! Boost your immune system with Winter teas so you don't get sick in the first place! 
I hear often from friends that they only drink tea if they are already sick. That is wonderful to do, but how about drinking tea before you get the sniffles or sore throat to begin with?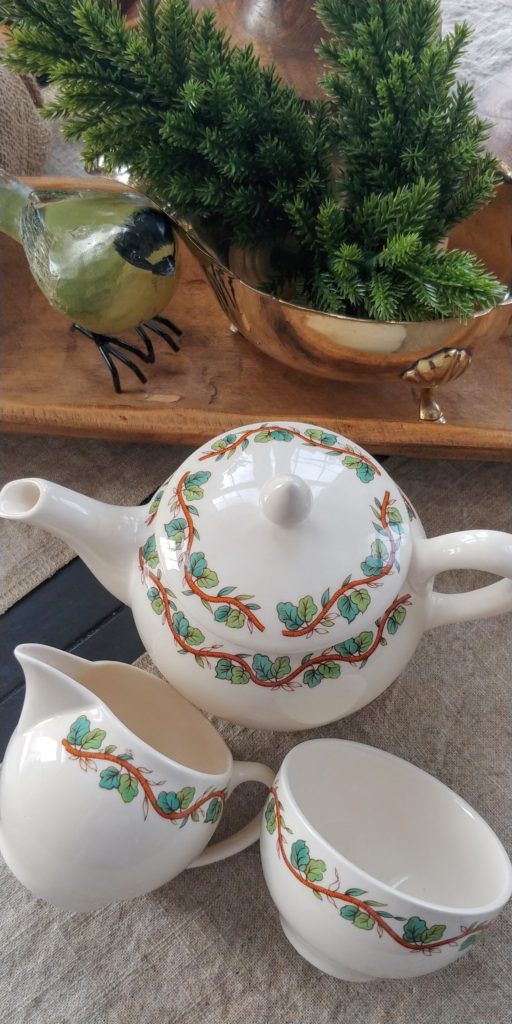 "This post may contain affiliate links which means I may earn a small commission. You may read my
disclosure policy here
".
Tea School
Several years back I was fortunate enough to be able to attend tea school in Montreal, at Camillia-Sinensis! 
Yes, tea school is a thing and I highly recommend it if you ever have the chance to go to a class or two. Tea School is similar to wine tasting. You will emerge with an education in one of the world's oldest drinks! 
My hope is to share my wonderful experience with you soon!
Experienced tea masters provided a wealth of information regarding different teas, (ex.) green, yellow, white, oolong, black or aged tea which is known as pu-er'. This was an experience that opened up my mind and my appreciation of tea, tea brewing, and the benefits of drinking tea for health purposes.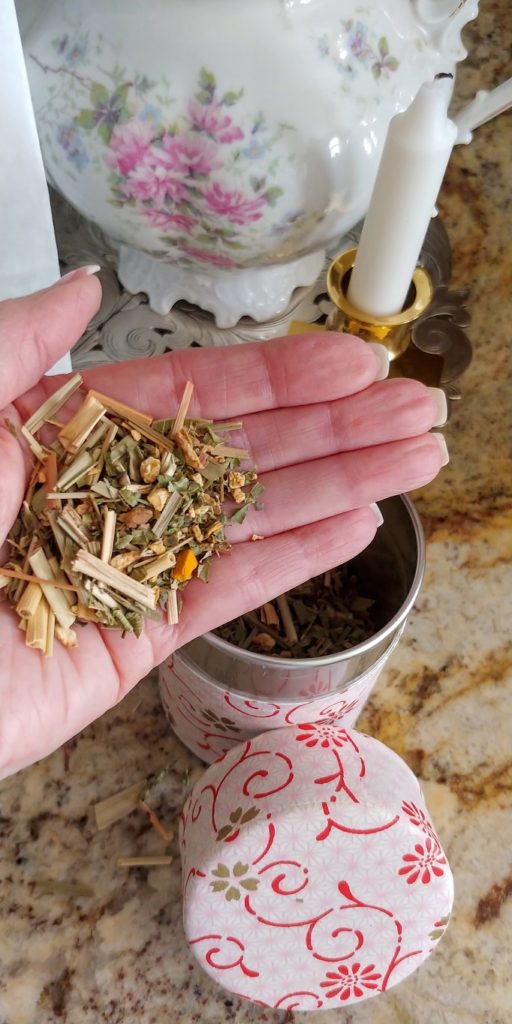 Benefits of Winter Teas
Herbal teas are proven to help fight colds, improve digestion, boost your immune system, helps fight disease, inflammation, lower your risk for chronic disease among many other benefits. 
Drinking herbal teas make for great winter teas as well. 
Would you like to ward off cancer and heart disease? Teas are known to have this benefit as well. 
While some brews provide more health advantages than others, there's plenty of evidence that regularly drinking tea can have a lasting impact on your wellness the whole year thru.
My Favorite 7 Herbal Teas for a healthier winter!
Flu Shot ~ Organic Ingredients: Lemon Peel, Ginger, Lemongrass, Lemon Verbena, Turmeric, Cinnamon, Sarsaparilla & Black Pepper. Naturally Caffeine Free
Ginger Lemon Zen ~ Organically Produced Ingredients: Lemon Peel, Ginger Root, Lemongrass. Naturally Caffeine Free.
Songbird ~ Organically Produced Ingredients: Slippery Elm Bark, Licorice, Cassia Cinnamon, Orange Peel, Ginger Root. Naturally Caffeine Free.
Lemon Verbana ~ Lemon Verbana Leaves
Peppermint ~ Organic Peppermint Leaves
Tummy Tonic ~ Organic Ingredients: Peppermint, Chamomile, Licorice Root, Lemon Balm, Fennel, Ginger Root)
Tranquilite ~ Organically Produced Ingredients: Agastache, Amaranth, Lemon Balm & Calendula. Naturally Caffeine Free
Shop My Favorite Tea Accessories
All of my teas come from a local shop in Saratoga – Saratoga Tea & Honey Co. I find their teas are high quality and delicious. You may shop their teas HERE!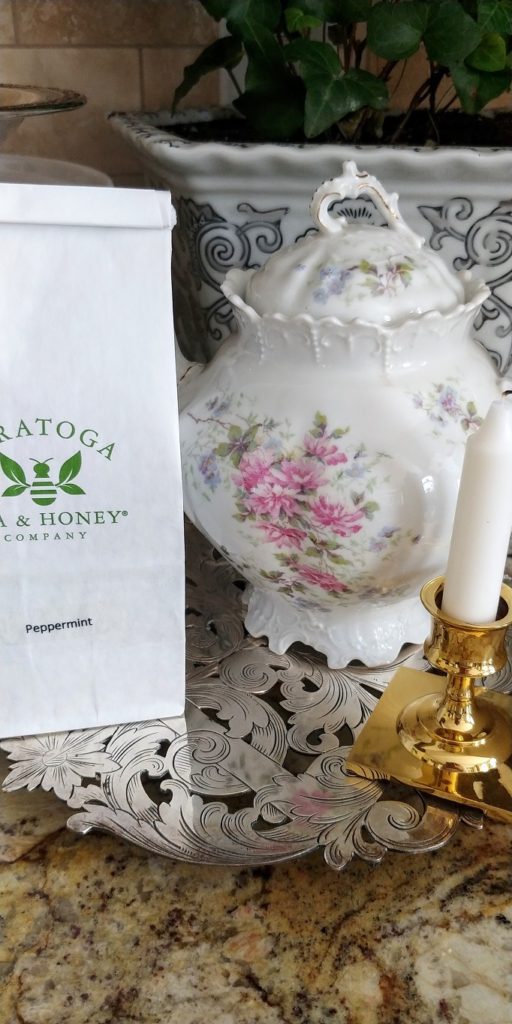 I hope you have a happy, healthy New Year! If you would like more information on a specific tea, tune in to my Instagram account for Sunday Steeps with Susan each Sunday afternoon where I chat about each specific tea and how to brew them! 
XO Susan
Affiliate links have been used in this post, which means I may earn a small commission, however, it costs you not a penny more!
If you enjoyed this post, you may wish to read this one.