Weekly Round Up – Rambling from the Roost Week 7
It's time to catch up on all the latest news and more on the weekly round up and this week's happenings at Hen and Horse Design.
Happy Sunday to you! Welcome to this week's weekly round up and all the latest news coming from 'The Roost'! Whew! It's been a few weeks since we got together. When we get to this time of year, the days are filled with preparations and the nights seem to come pretty quickly as well.
This weekly round up I've got lots of fun things to share, so buckle up for some goodies!
Rambling From the Roost
Honestly, there is nothing better than celebrating a birthday. A 90th birthday no less! My mother-in-law Marie turned 90 this past week and what a fantastic milestone for her.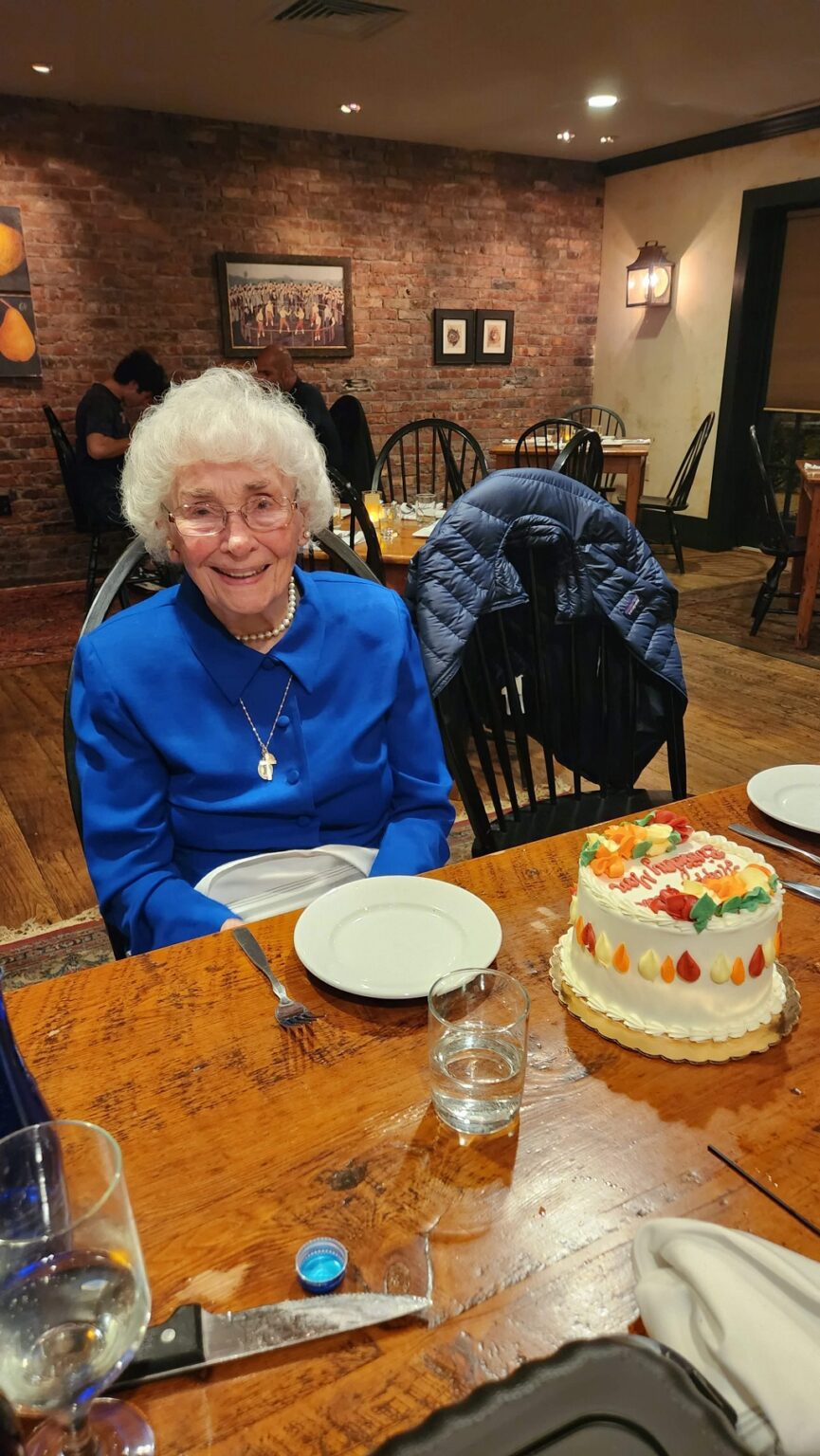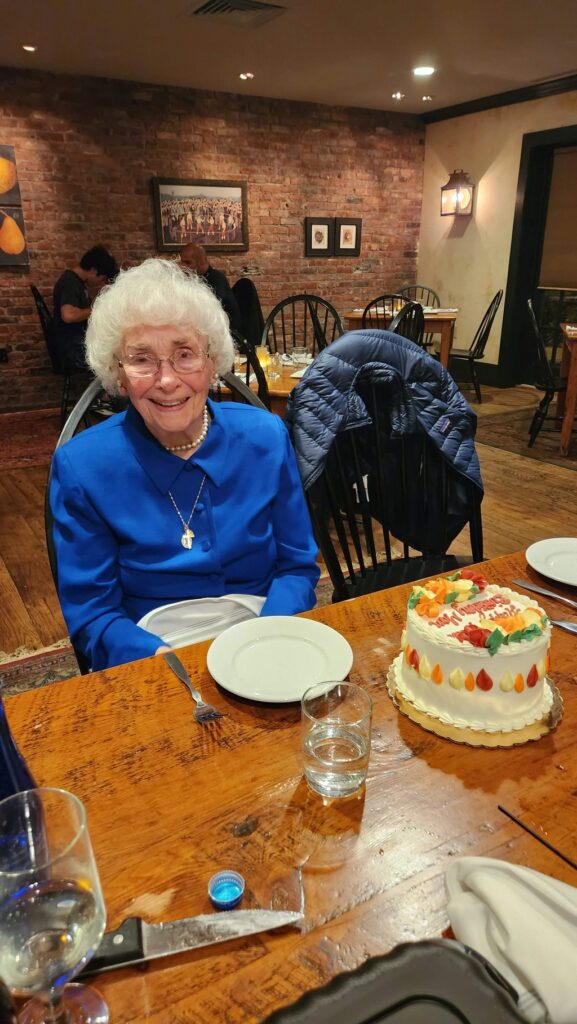 "This post may contain affiliate links which means I may earn a small commission. You may read my
disclosure policy here
".
We celebrated with family at one of our favorite restaurants.
After dessert, we read letters that were written by family members. Each one was filled with gratitude and funny stories they remembered about growing up.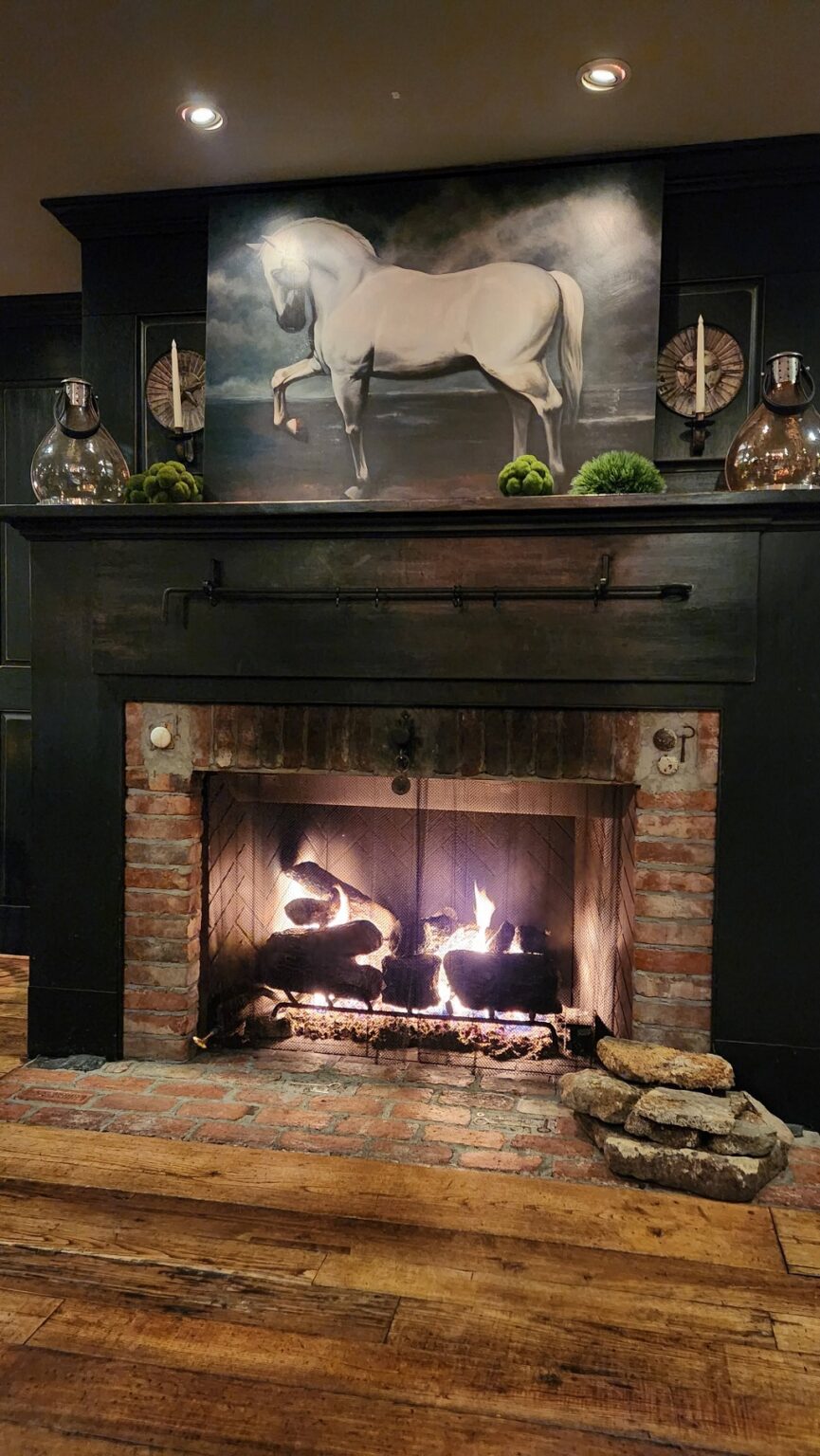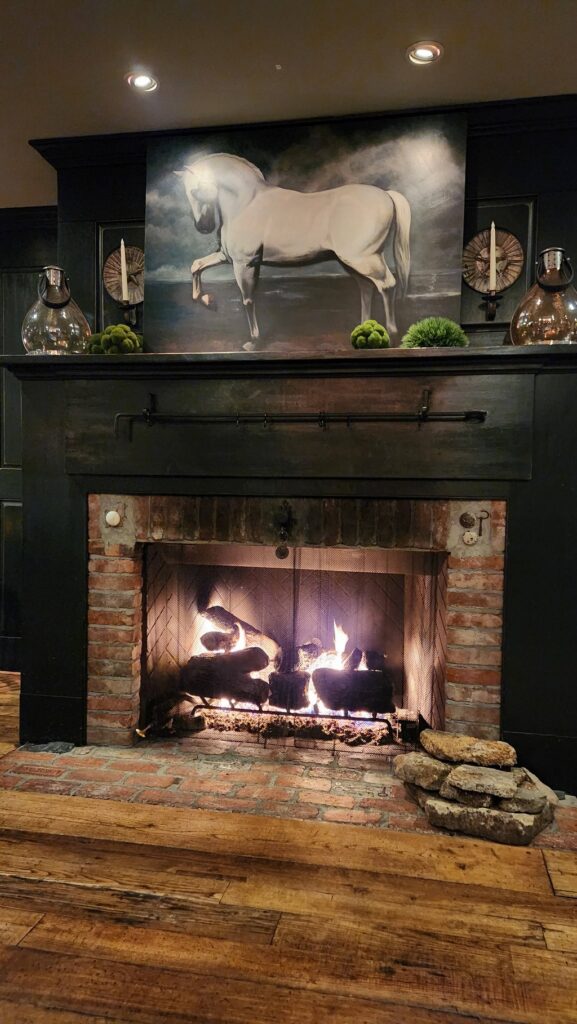 This Week on The Blog
If you missed this week's blog post, I shared one of my favorite recipes.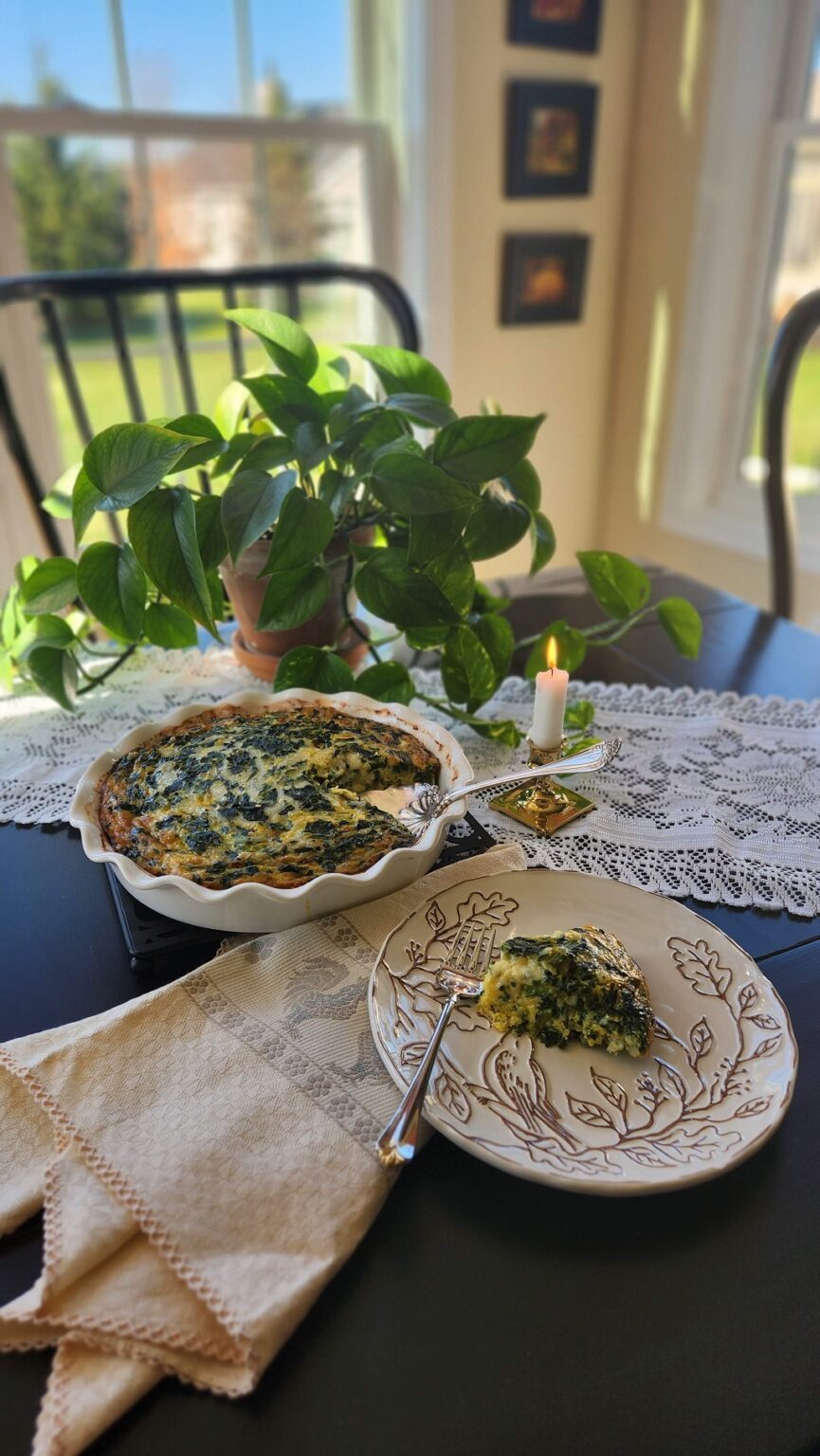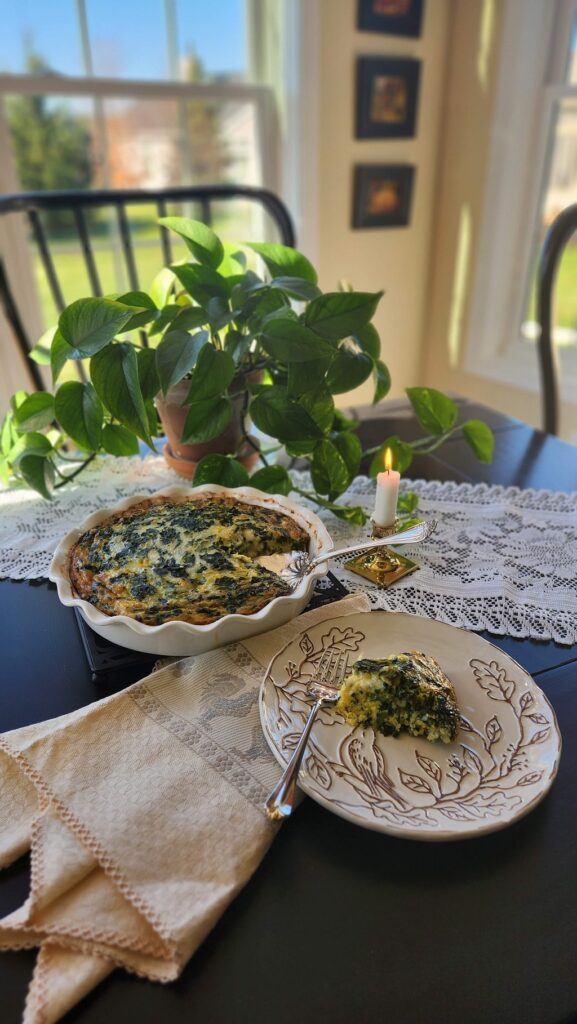 Several of my blogging friends got together and shared 12 different Charcuterie boards. Each one was different from the next.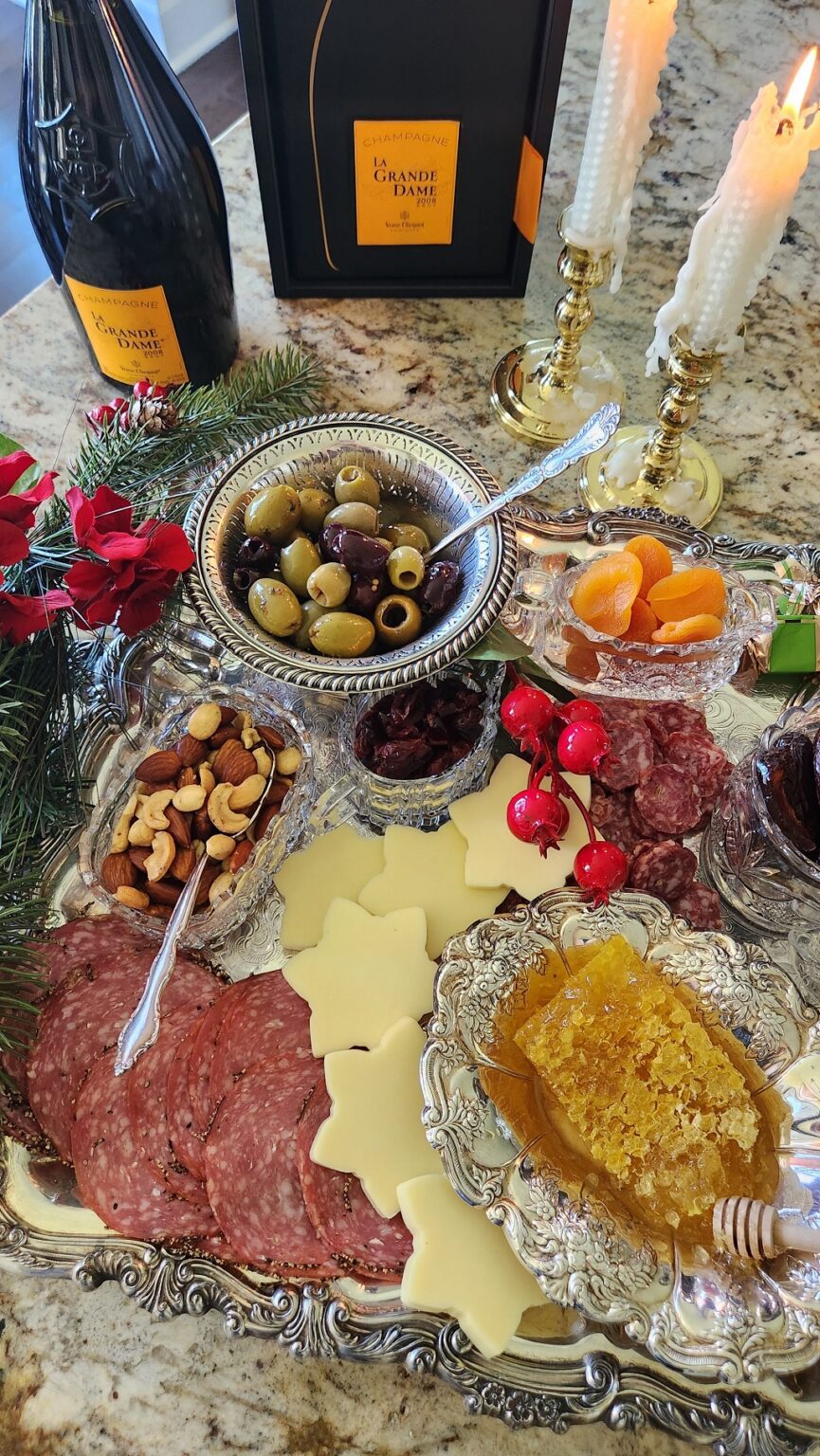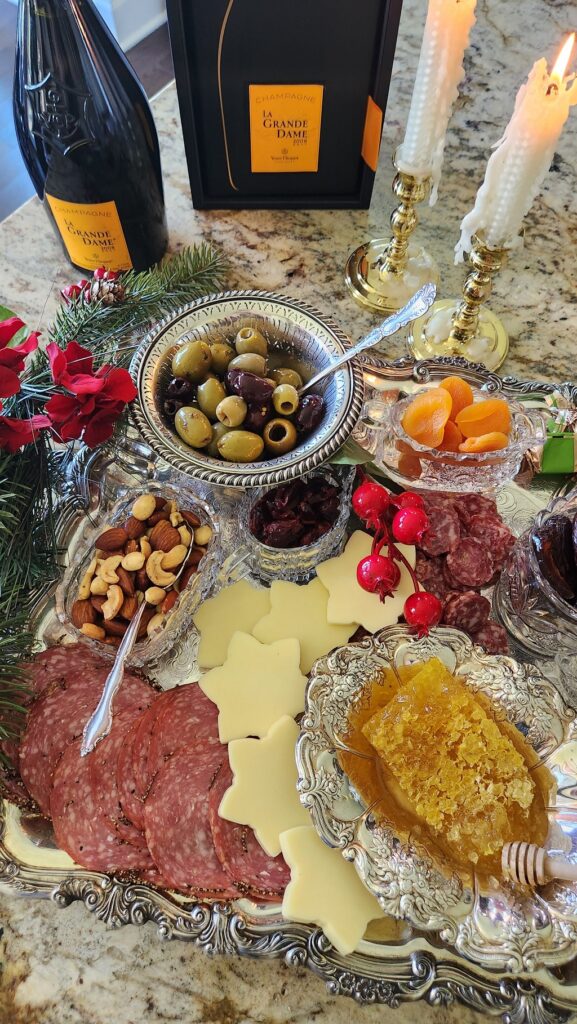 Enjoying this Post? Sign up here for my Newsletter!
A Few Favorite Moments
Undoubtedly, one of my favorite moments this week was hearing from an old friend. No matter how long it has been or how much time has passed, when we are together, it is always so much fun.
And Then There Was This Highlight
Several weeks ago, I posted a reel on Instagram along with a blog post on my chicken wire mantel. Not long after I posted it on my Instagram page, I was contacted by Studio 5 KSL TV based in Utah.
Studio 5 is Utah's number 1 lifestyle show and they wanted to know if I would do a live interview segment about how I created my chicken wire mantel. I was all in.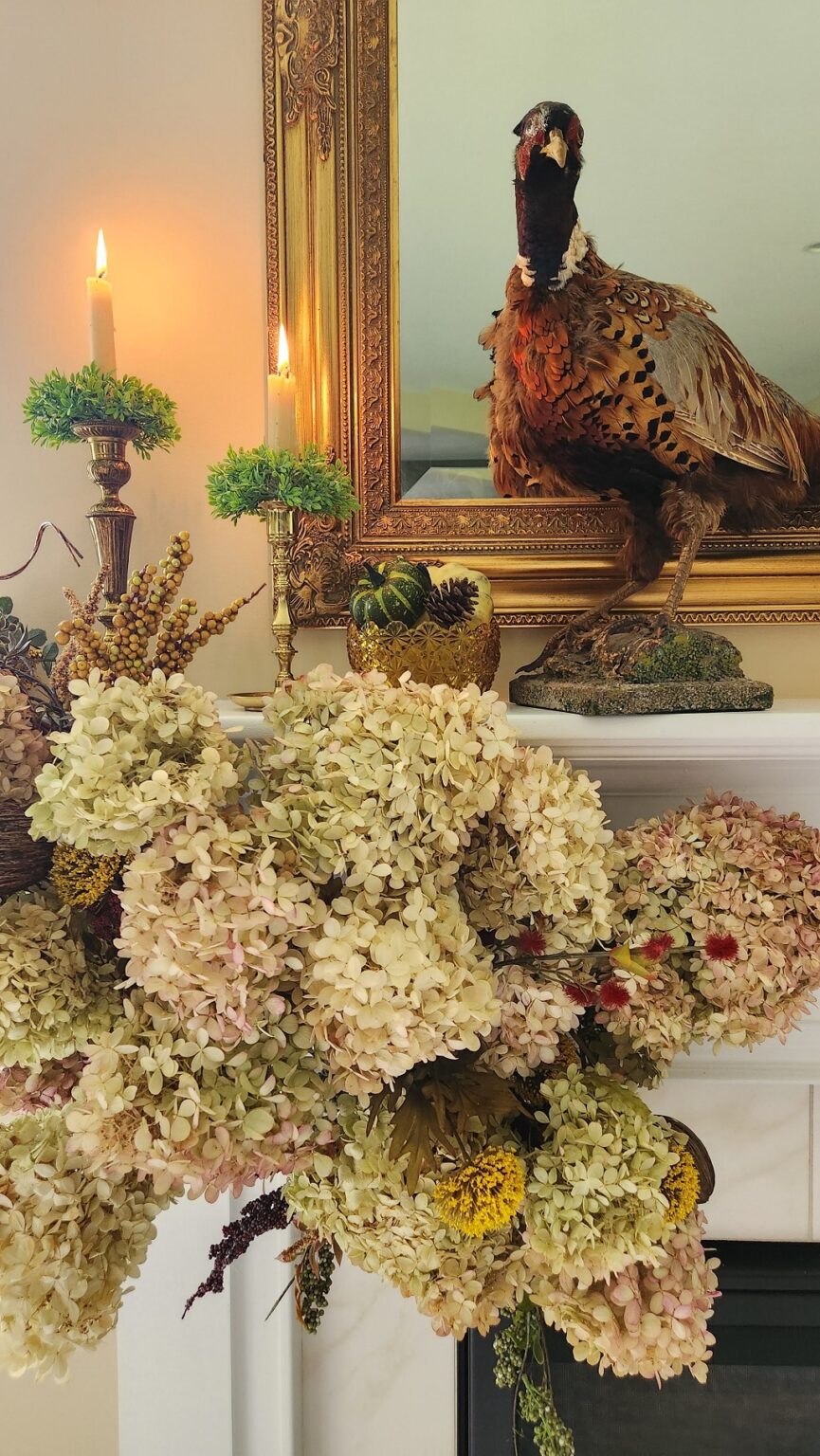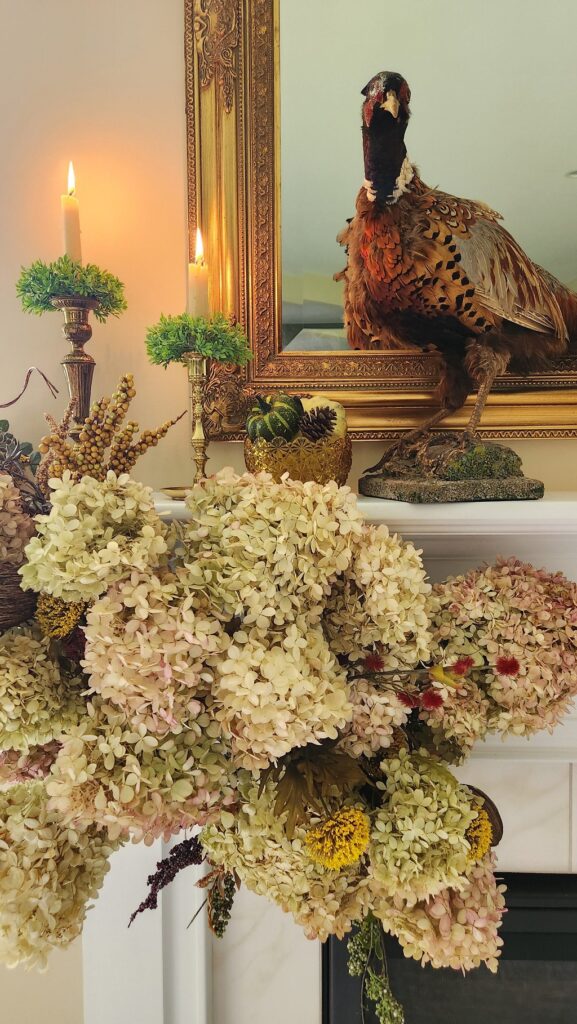 After a telephone call with the producer of the show, the date was set and it was now time for me to prepare.
Since posting the reel, it's had over 1.1 million views on Instagram and over 10000 shares, and 9000 saves! Wow! I'm thankful and grateful for everyone that enjoyed that post and appreciate the 23000 likes so very much.
To say I was nervous about going live would be an understatement. My solution? Prep, prep, prep, and be overly prepared along with practice, practice, practice!
Fortunately, I did have an idea of the questions that they might ask. However, no matter how much preparation you do, sometimes things happen in TV land!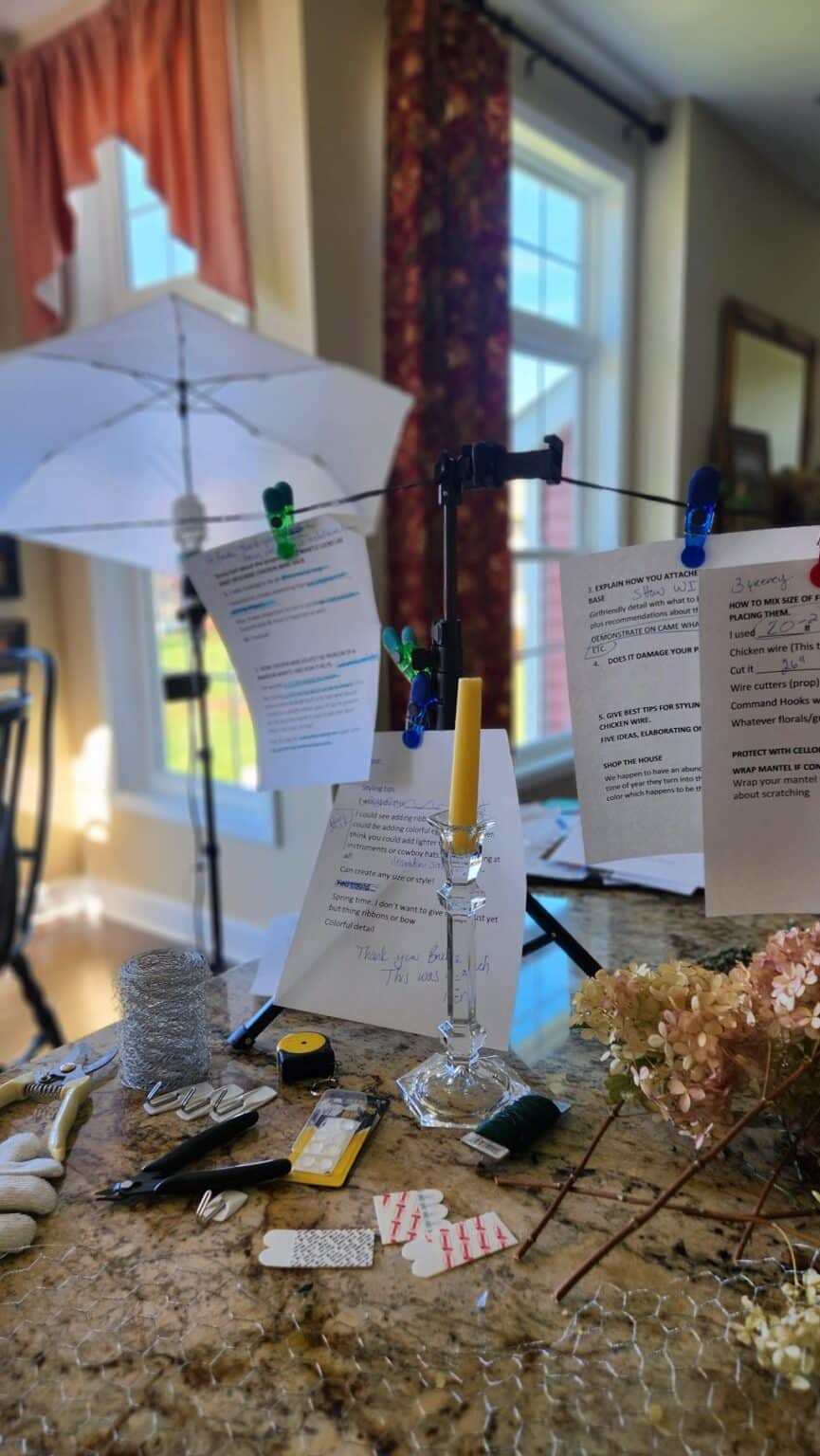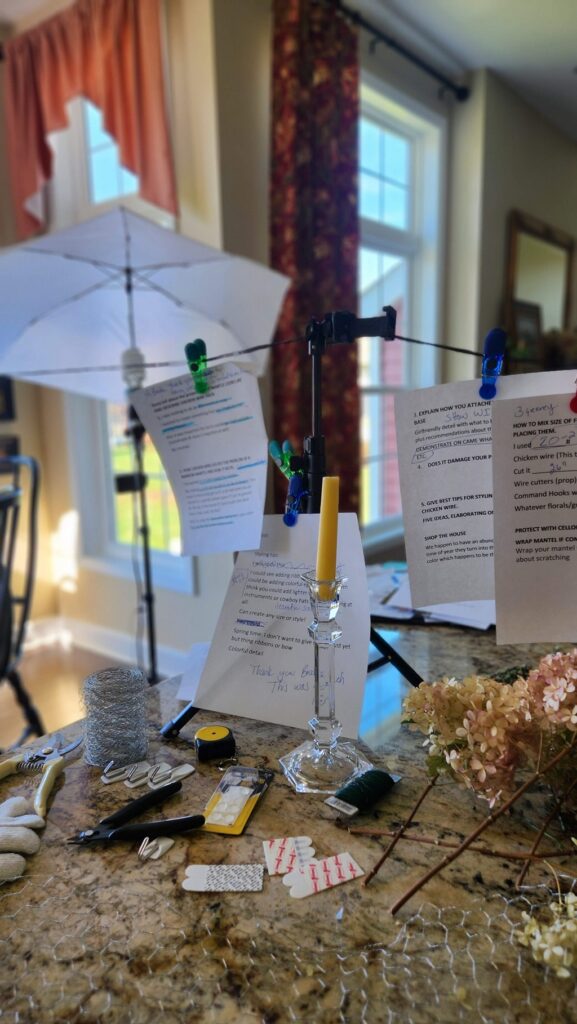 Once I was logged on to the live zoom interview, we needed to check the sound and the visuals. Filming was going to go live in seven minutes. (This photo shows my behind the scenes with my demonstration items ready)
While I could hear the 'show' going on in the background, I wasn't able to see the interviewer, Brooke Walker. Well, long story long, I had seven minutes to change my camera tripod to horizontal rather than vertical. Good news was that I had a different tripod in my office, where I ran, hooked it up and…….20 seconds. The show went live!
Challenging Our Comfort Zones
Doing this show stretched my comfort zone and I must say, I'm thrilled I did it. It was a wonderful experience. Thank you to the producer Stephanie Bryson and to Brooke Walker for having me on their show.
Check out the full segment here!
A Few Favorites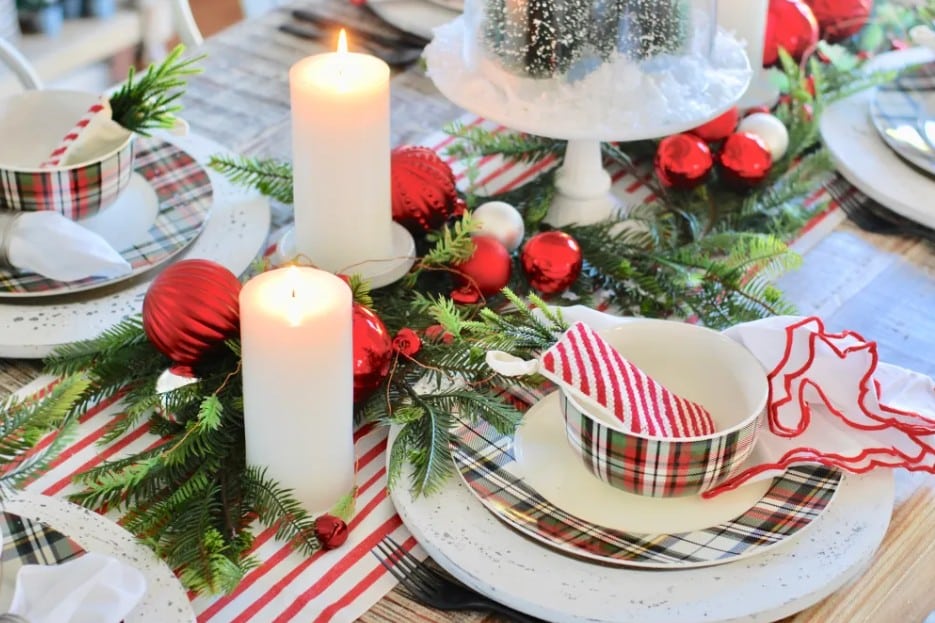 When I first saw Heidi's Simple Seasonal Tablescape I fell in love with the plaid dishes.
Anna from Garden Arora shares creative ways to design all things floral. Isn't the touch of berries in her wreath just gorgeous?
Are you looking for a tasty new pasta dish? Oh my goodness, Heidi from Eleanor Rose had me at pancetta. Just wait until you try this recipe.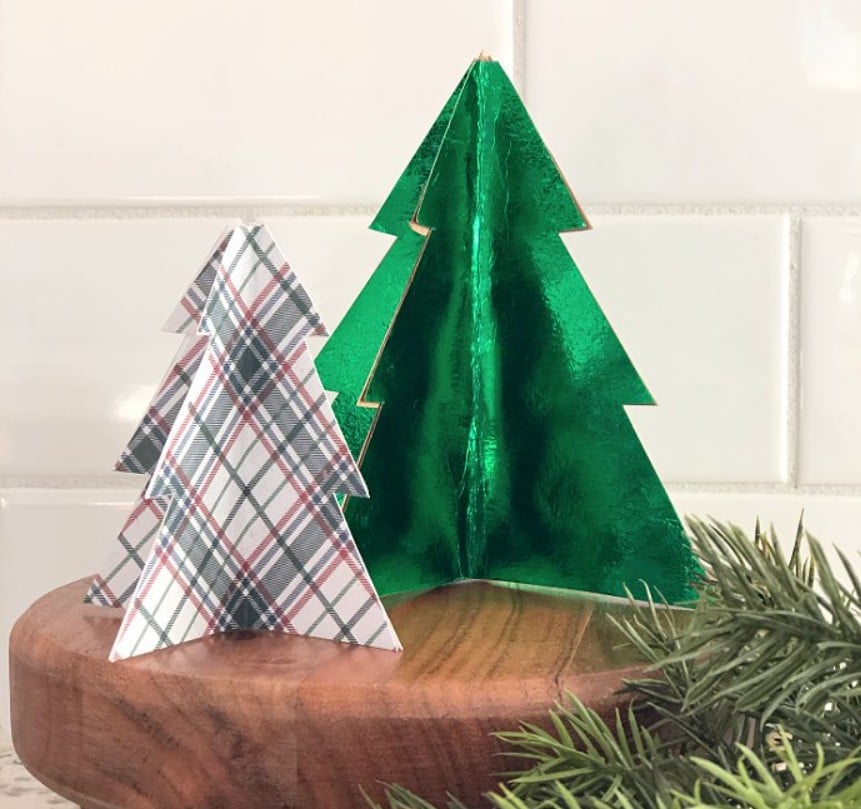 Shelley from Calypso In the Country made these adorable Christmas trees.
Fun Christmas Finds Just in Time for Decorating

Have you checked out my other social channels? Follow along so you don't miss out on any of my tips, recipes, or stories! Join me on my other social channels for more! Pinterest, Instagram, and Facebook.
Well, that's all for this weeks weekly round up! I hope you enjoyed our fun finds and stories of this past week. I always enjoy hearing from you, so be sure to let me know how your week went in the comments below. Have a great rest of your Sunday!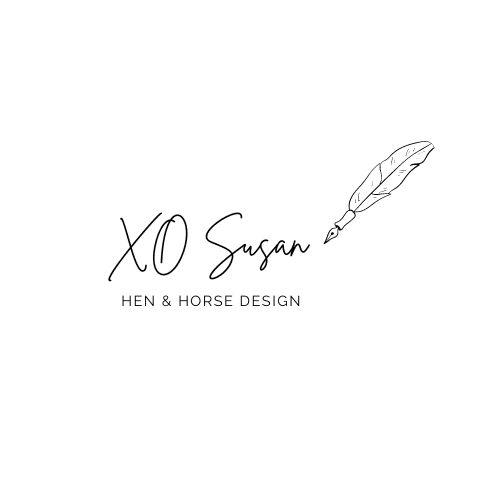 All Post
Blog
Dining Room
Entertaining
Kitchen
Living Room
Recipes
Shop My Home
Tablestyling

Back
Breakfast
Salads
Side Dishes
Appetizers
Main Dishes
Cocktails
Desserts
Soups

Back
Kitchen
Dining Room
Living Room
Master Bedroom
Guest Room
Porch
End of Content.