How to Make the Best Spinach Quiche Without Crust Recipe
This easy spinach quiche without crust recipe is perfect for a light breakfast or dinner. It's perfect for holiday mornings or as a side dish!
We all have those 'go to's' favorite recipes we use over and over again. Well, my Spinach Quiche Without Crust recipe is one of mine!
If you want a quiche recipe that everyone will love, this is it!
What Is Quiche Without Crust?
Quiche without crust is a dish made up of eggs, cheese, and other fillings baked in a pie dish. It is usually served as a main course or side dish. Some popular fillings include ham, bacon, sausage, vegetables, and seafood. Quiche without crust is a quick and easy meal to prepare and can be customized to fit your taste.
Unfortunately, it's often overlooked because of its crust component. But did you know how simple it is to make a quiche without the crust?
Basically, all you need to do is pour and bake! Not only does this eliminate the need for the crust, but it also cuts back on excess calories and carbs. Keep reading for the recipe I use time and time again. Everyone loves this recipe….and with no gluten in it, everyone can have it!
How to Make a Quiche Without Crust
I cannot tell you the number of times I've made this dish! So how exactly do you make a quiche without a crust? Keep reading to see just how easy this really is.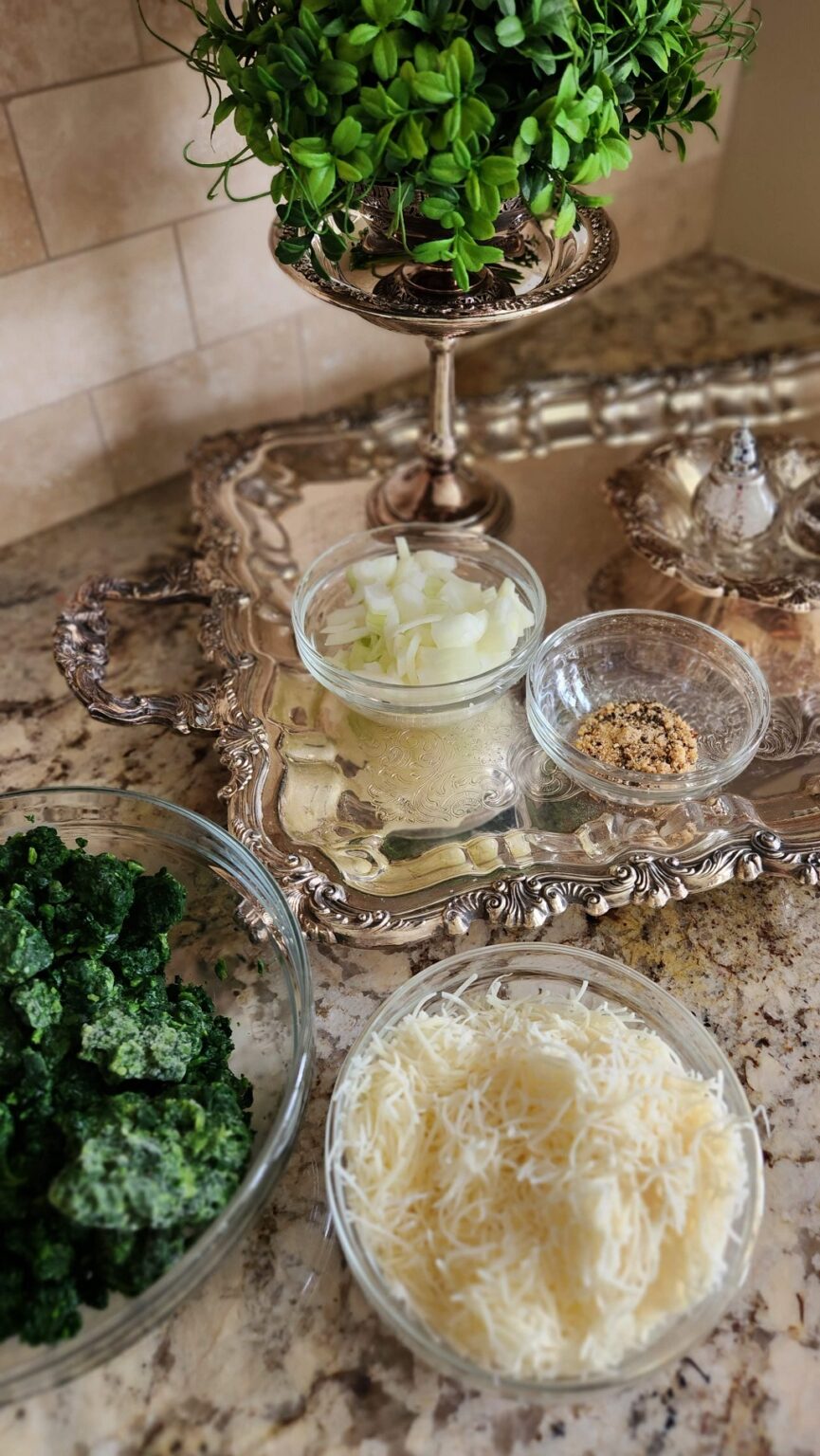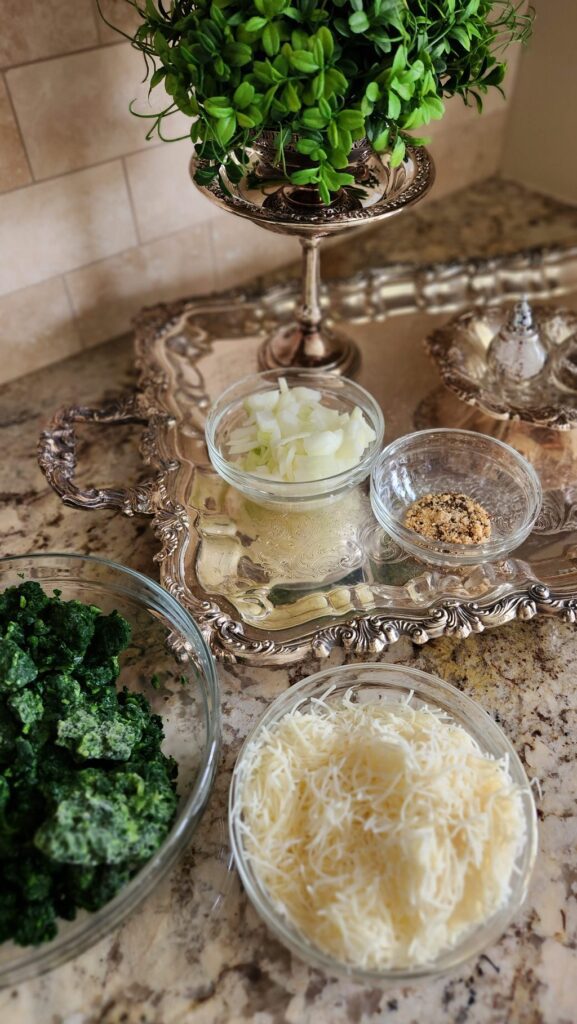 "This post may contain affiliate links which means I may earn a small commission. You may read my
disclosure policy here
".
Next – saute onion in 2 tablespoons of olive oil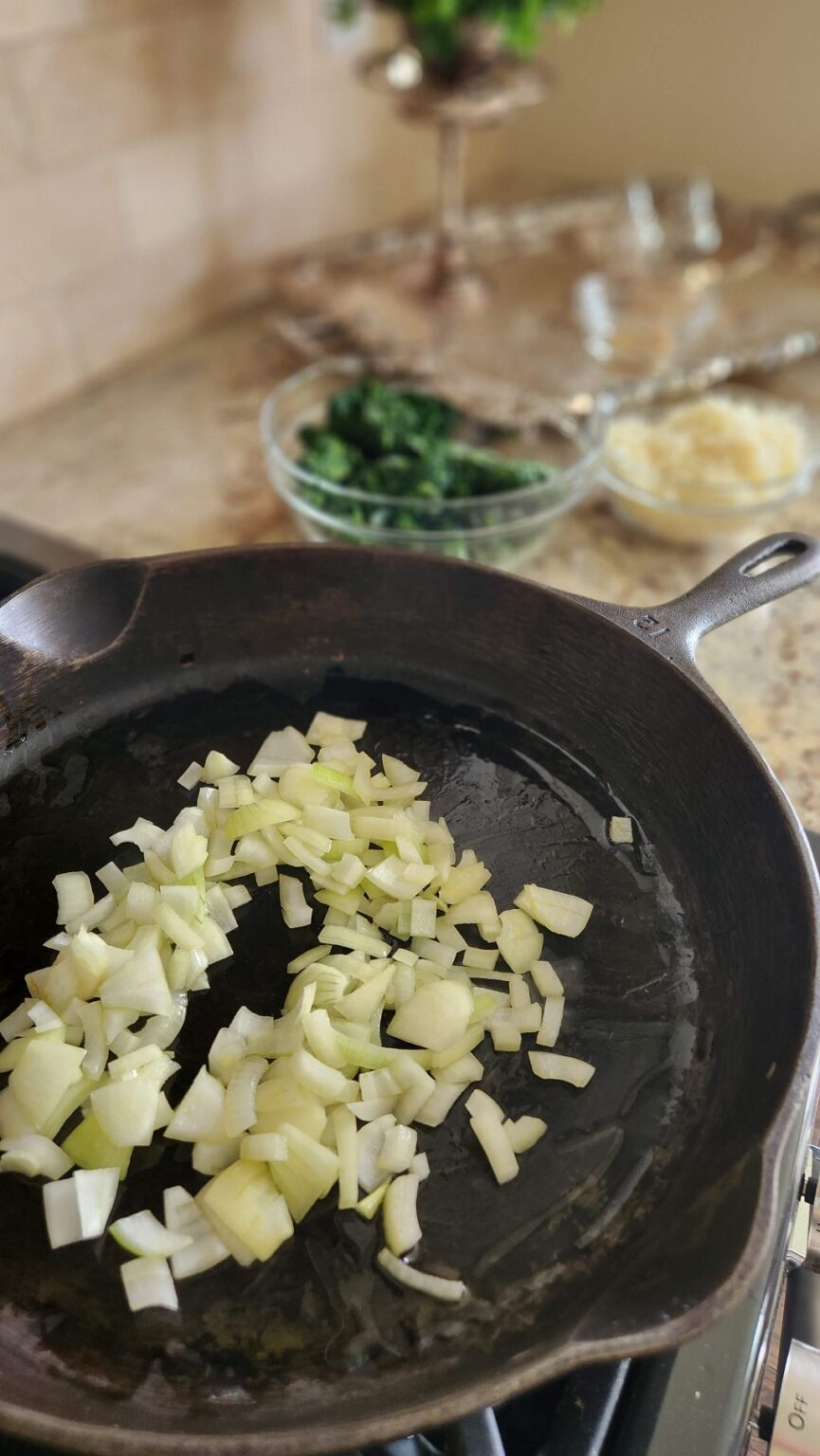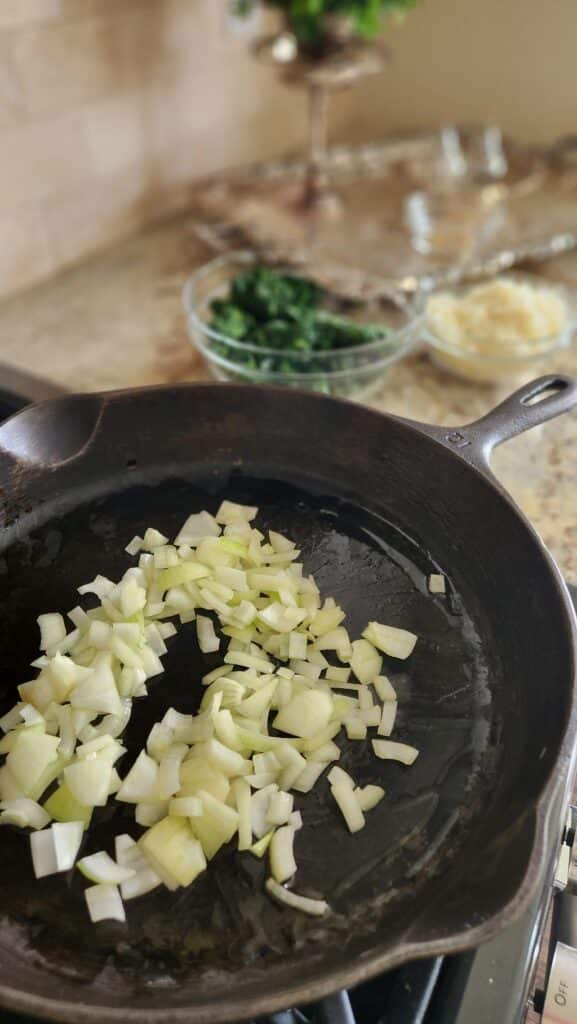 Enjoying this Post? Sign up here for my Newsletter!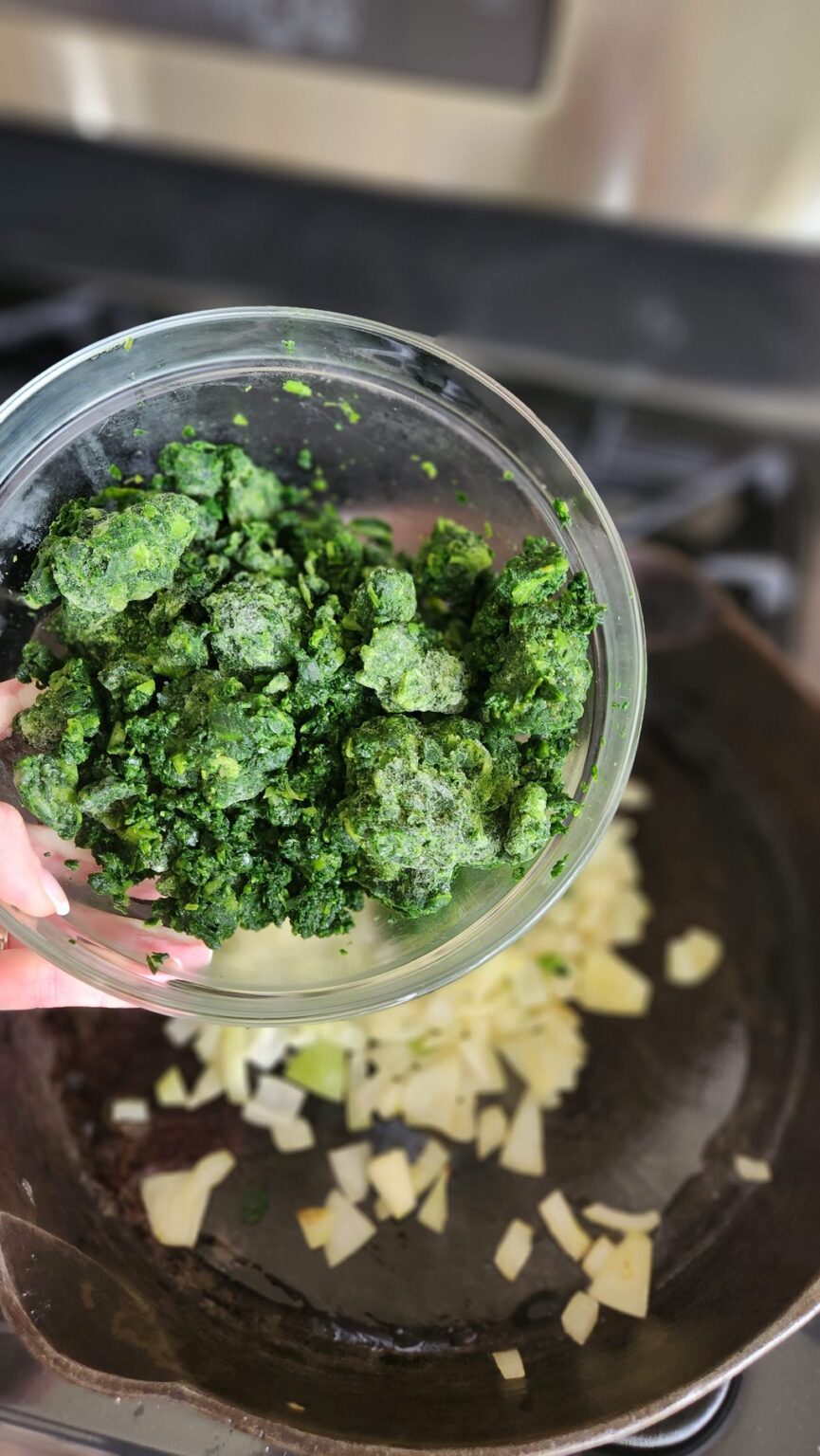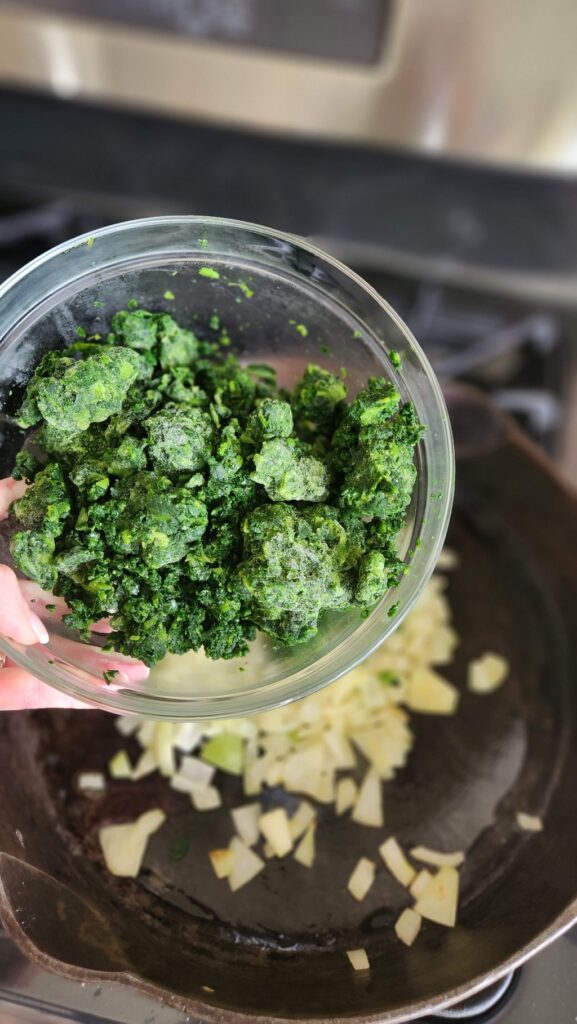 Step 3 – add 16 oz of frozen spinach (chopped) to the onions. Spice to taste with salt, pepper, garlic powder, garlic salt, and crushed red pepper flakes.
When cooked thru and warmed, set aside to cool.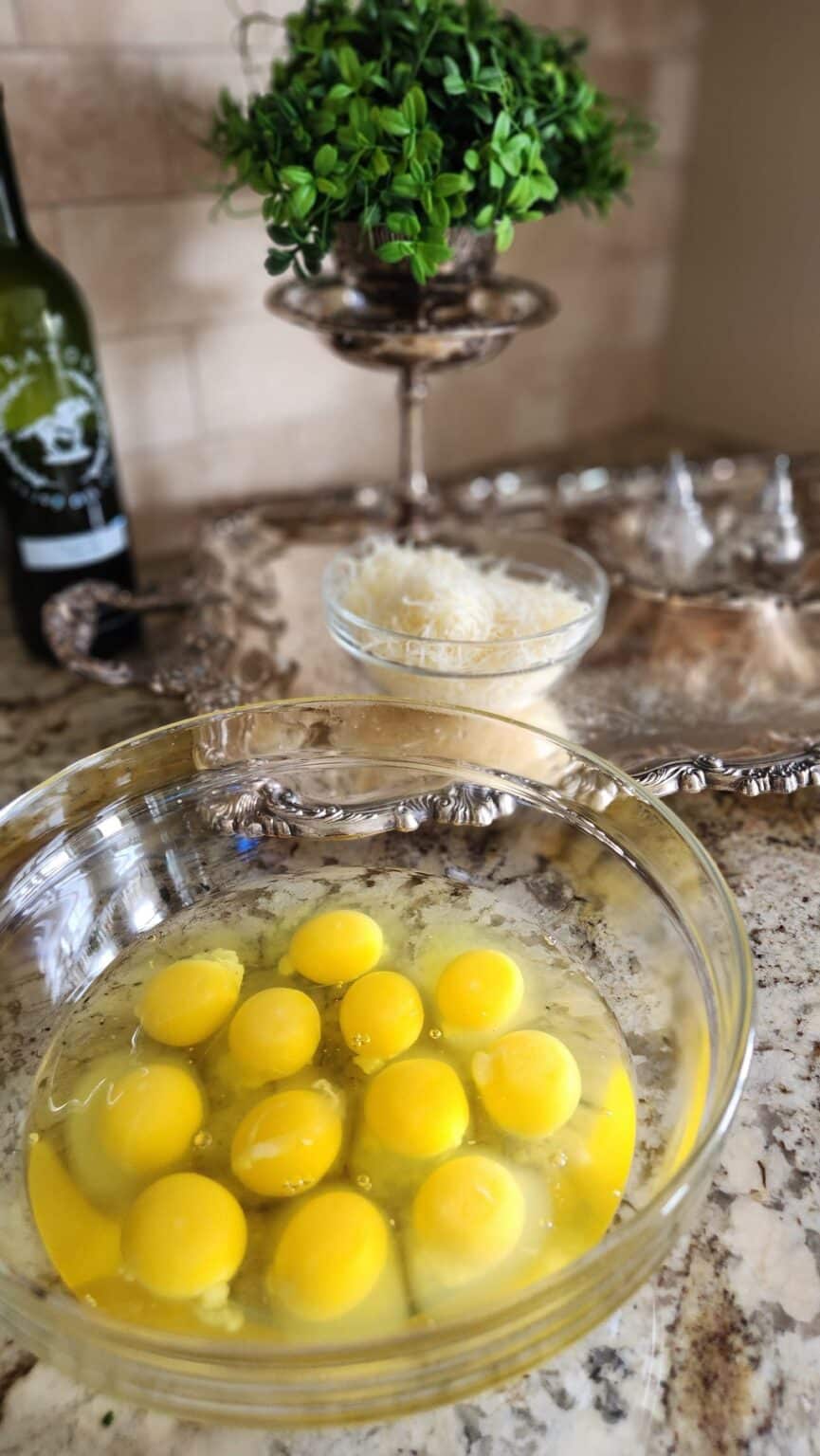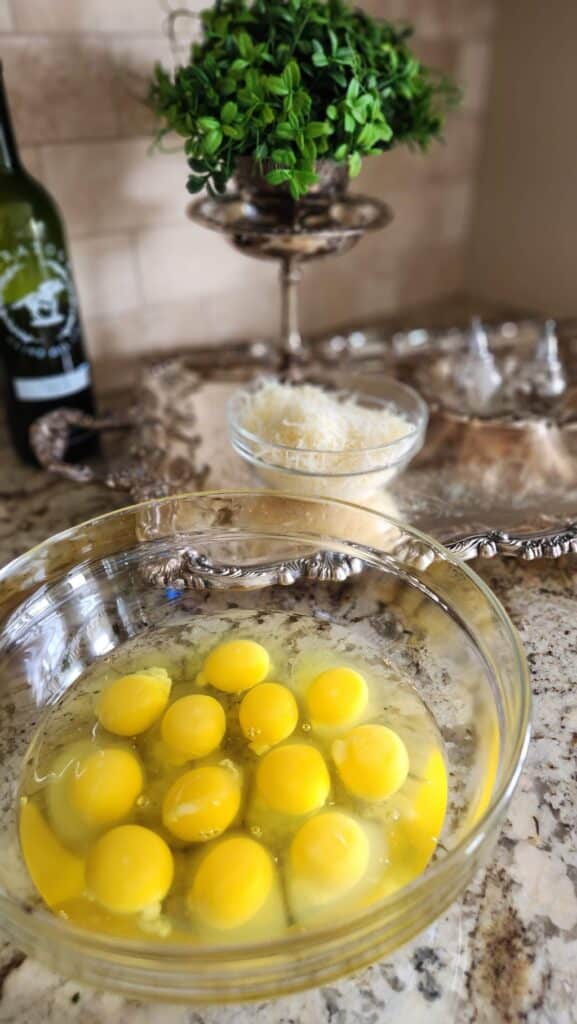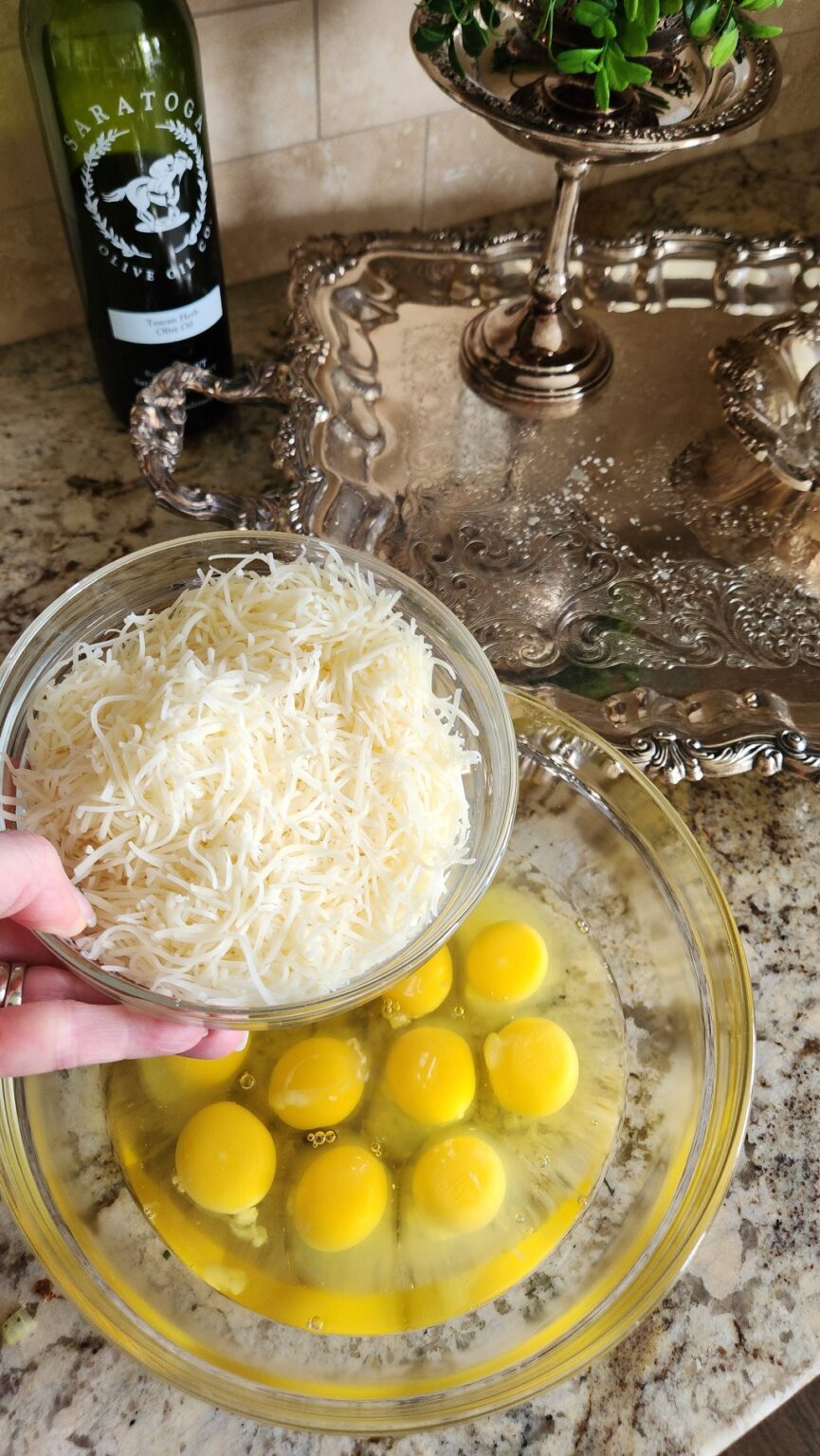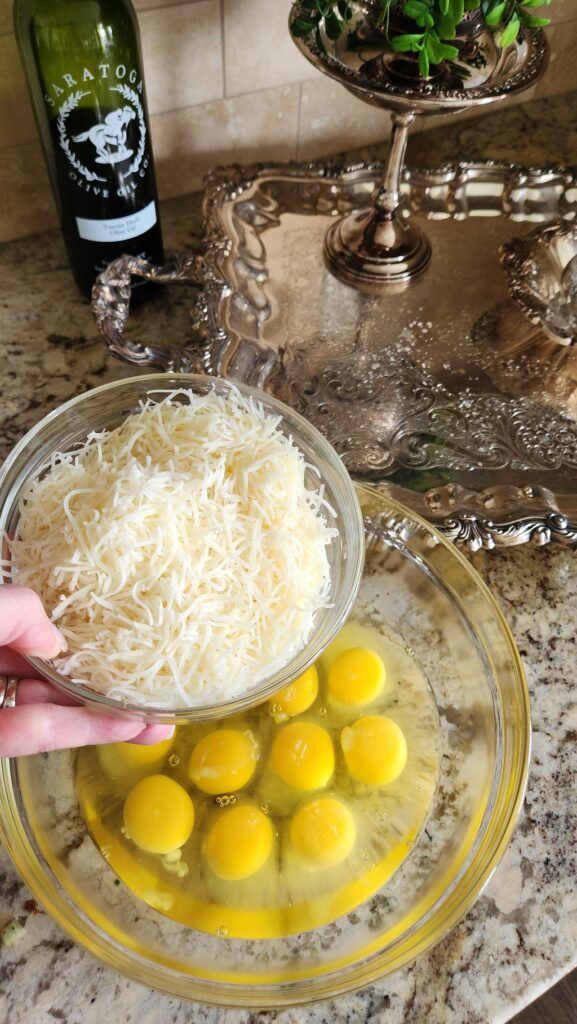 Add 1 package of Shredded Swiss & Gruyere cheese to eggs and scramble- 12 to 16 oz. (Trader Joes' has the best cheese blend)
Combine spinach and onions with the egg and cheese mixture.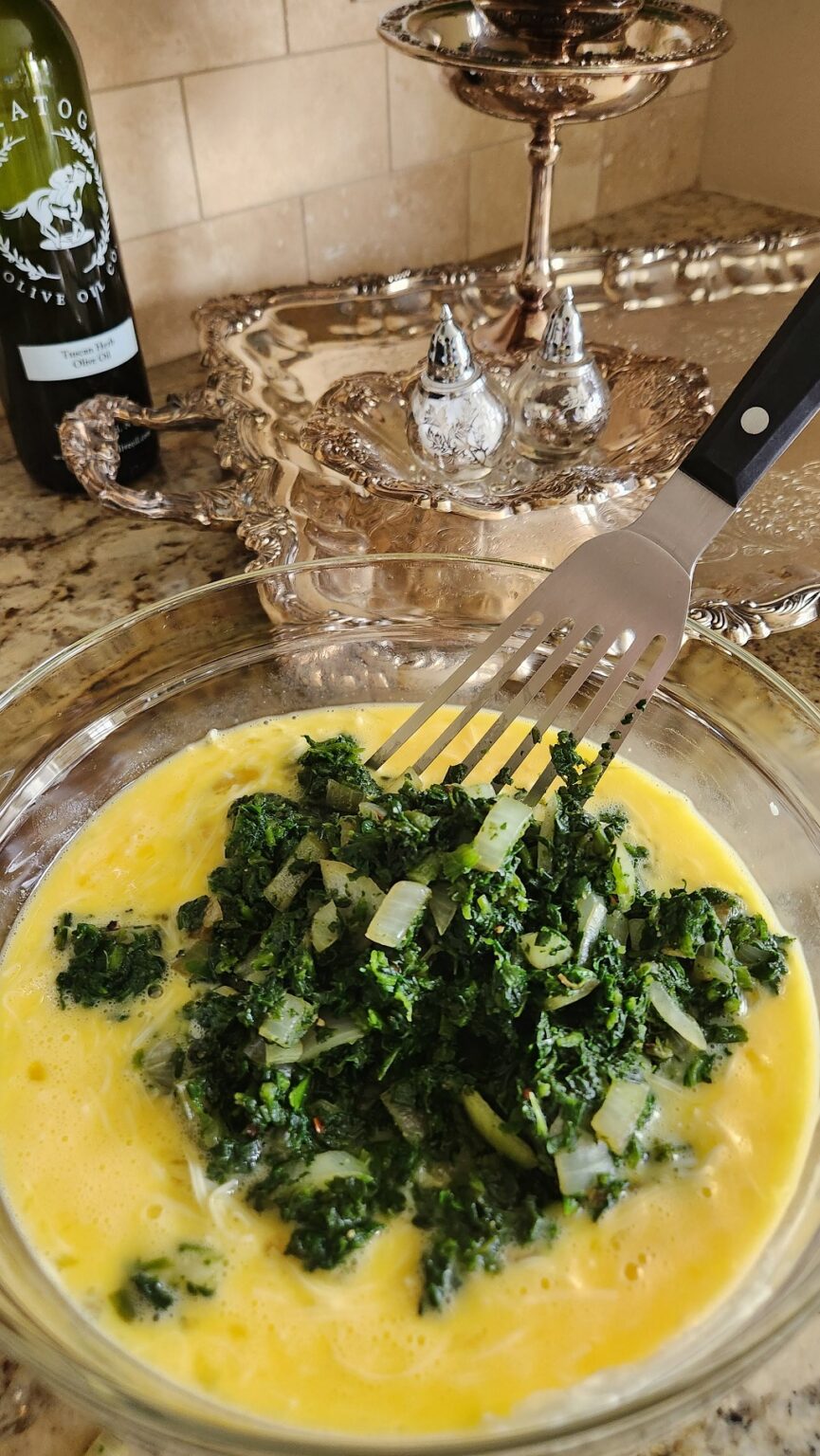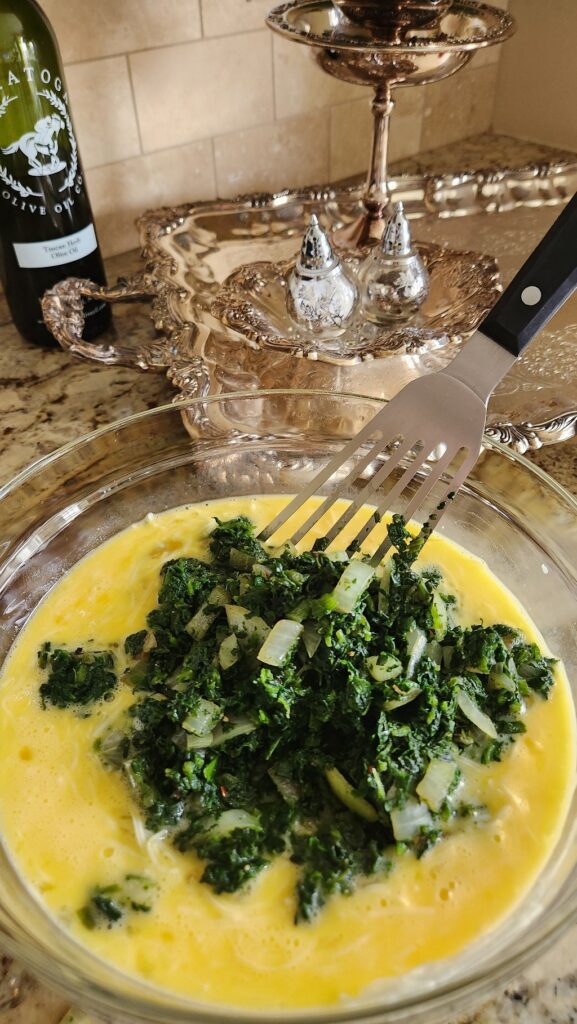 Spray quiche dish with cooking spray and pour in quiche.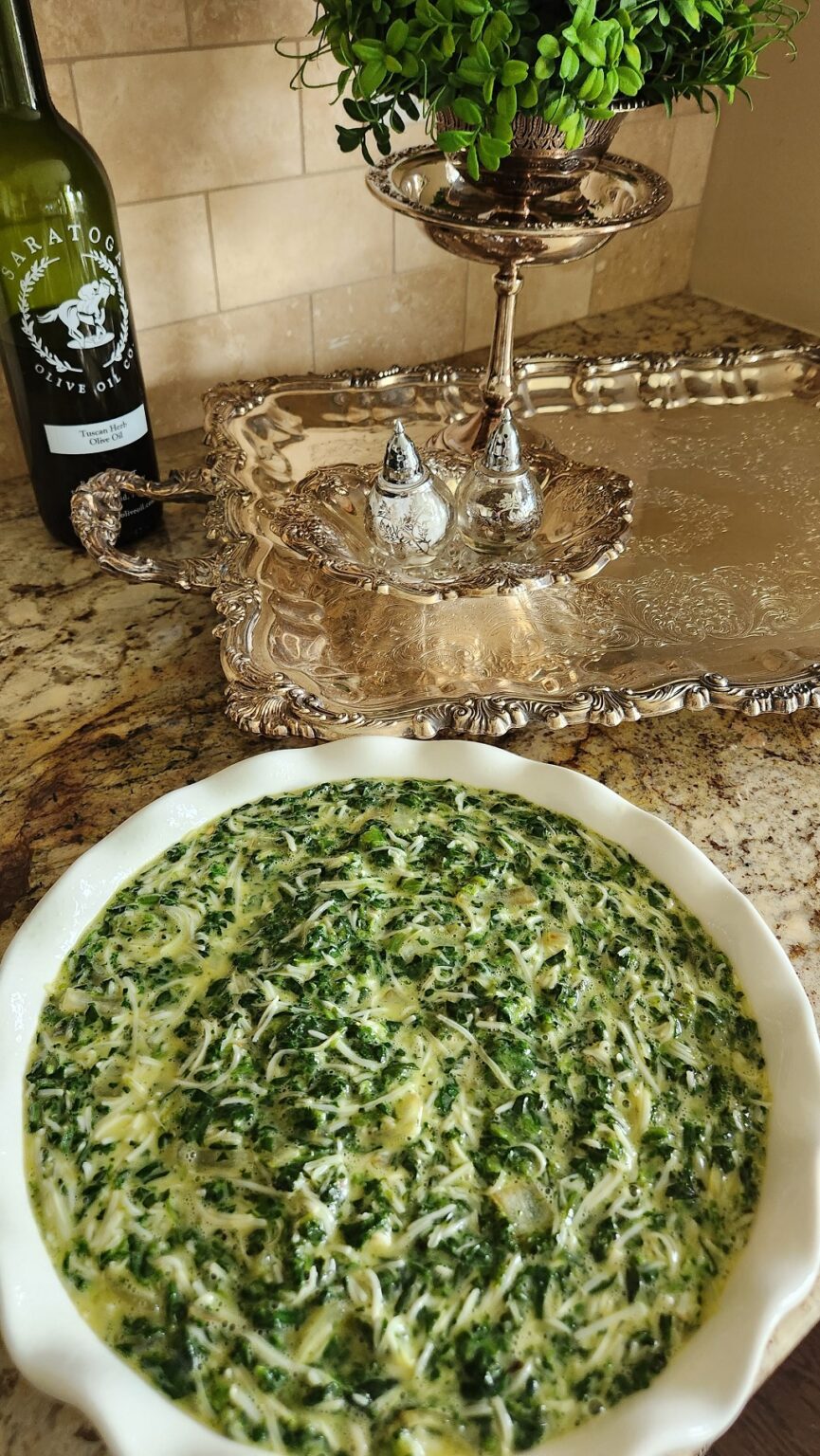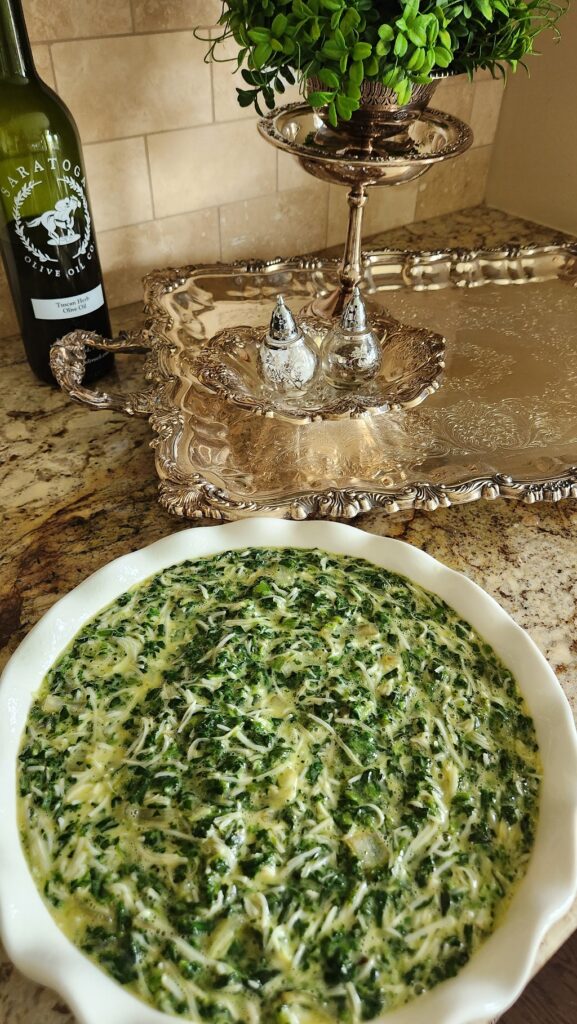 Bake at 350 degrees for 25 minutes, when the top is slightly brown and the knife comes out clean when cut into the quiche.
How to Make the Best Spinach Quiche Without Crust Recipe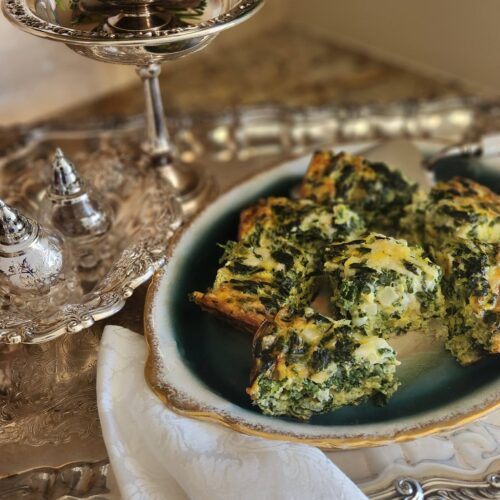 How to Make the Best Spinach Quiche Without Crust Recipe
This easy spinach quiche without crust recipe is perfect for a light breakfast or dinner. It's perfect for holiday mornings or as a side dish!
Ingredients
1

medium

Onion

2

tbsp

Olive Oil

16

oz

Frozen Chopped Spinach

12

oz

Shredded Swiss & Gruyere Cheese

1

tsp each

Salt/pepper, garlic salt, garlic powder, crushed red pepper flakes
Instructions
Saute medium onion in olive oil

Add 16 oz Chopped Spinach

Sprinkle salt/pepper/garlic powder/garlic salt and red pepper flakes to taste

Add shredded cheese to egg mixture

Pour spinach mixture into egg and cheese

Spray Quiche Pan with Cooking Spray

Bake in oven for 25 minutes at 350 degrees until top is lightly browned and knife cut into comes out clean
What to Serve with Quiche?
When serving quiche, it's important to consider what sides will complement the dish. Spinach quiche is a rich and savory option, and can be served either as a main course or a breakfast option.
As the quiche itself already contains eggs and cheese, consider pairing it with light and fresh options like a mixed greens salad or lightly dressed quinoa salad.
Looking for other easy dinner recipes?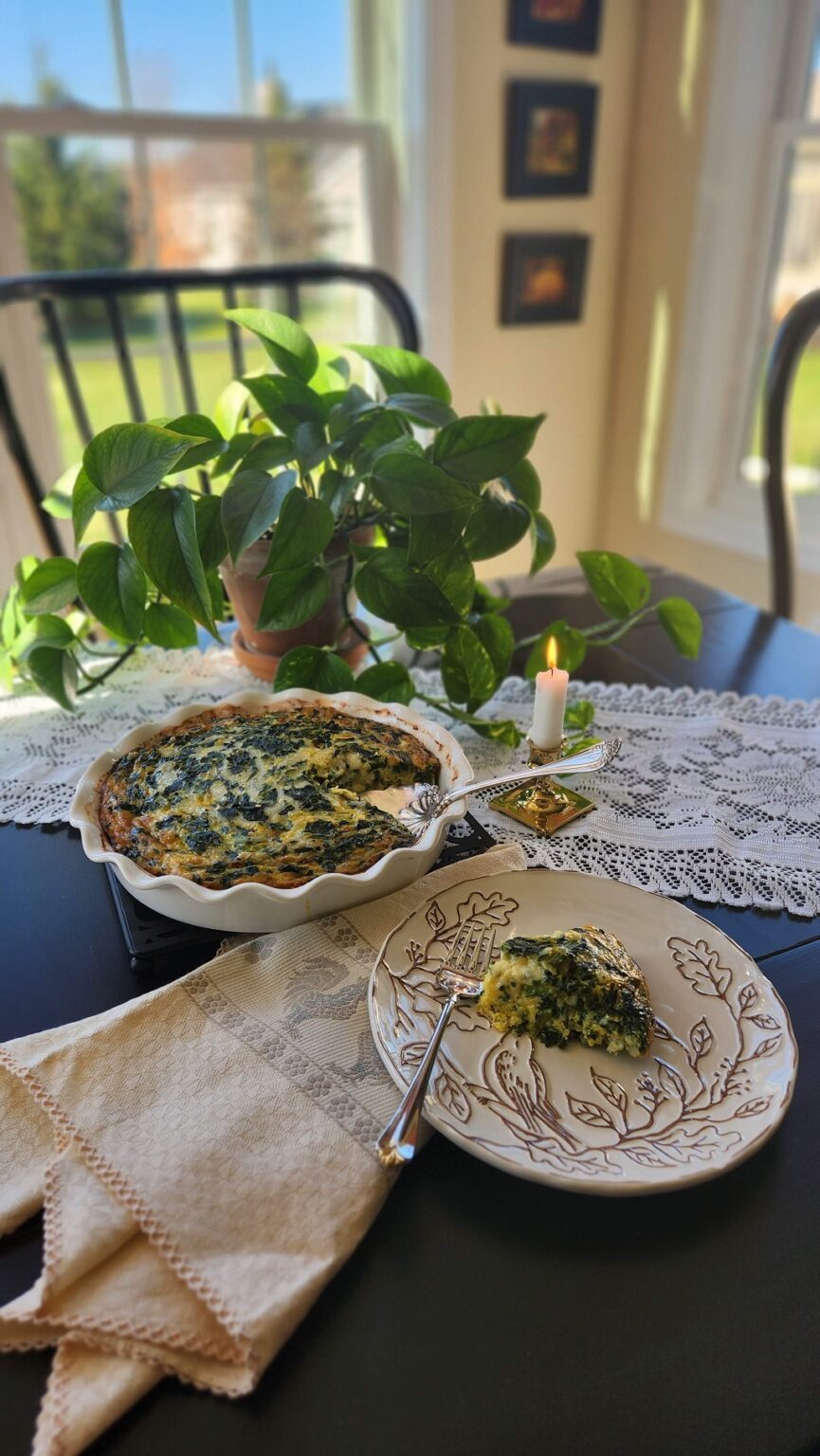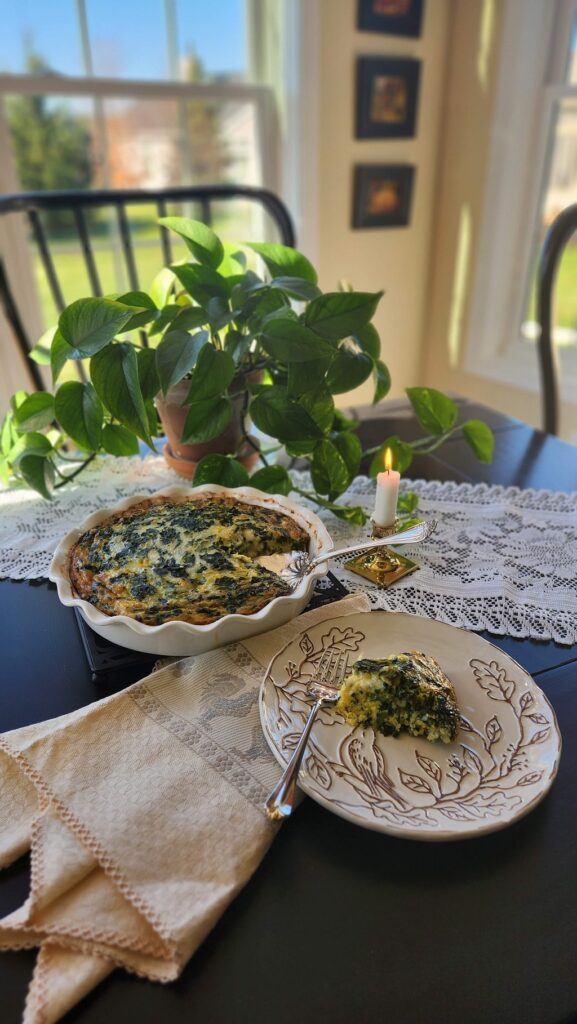 For brunch options, fruit skewers or avocado toast are also delicious complements to the quiche. Alternatively, if you're serving the quiche without a crust for a low-carb option, consider adding roasted vegetables or crispy bacon as additional toppings for texture and flavor. No matter what sides you choose, spinach quiche is sure to be a delicious addition to your meal!
Pin It To Rememeber It: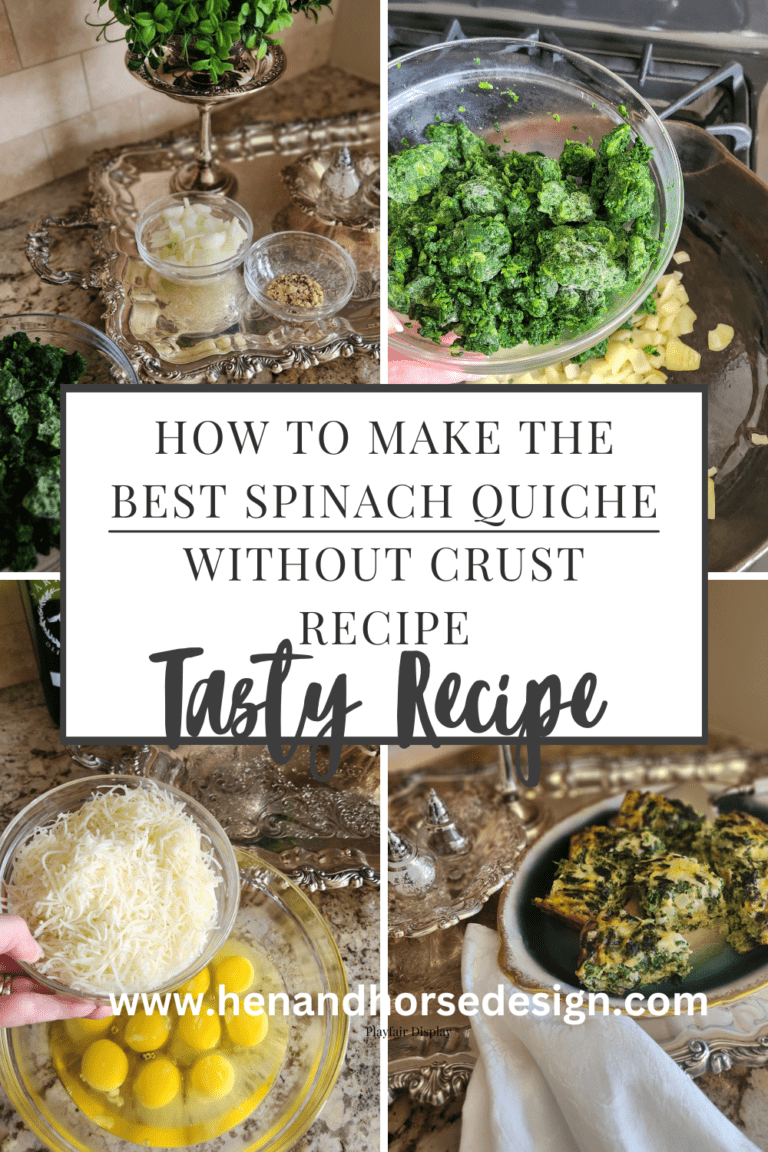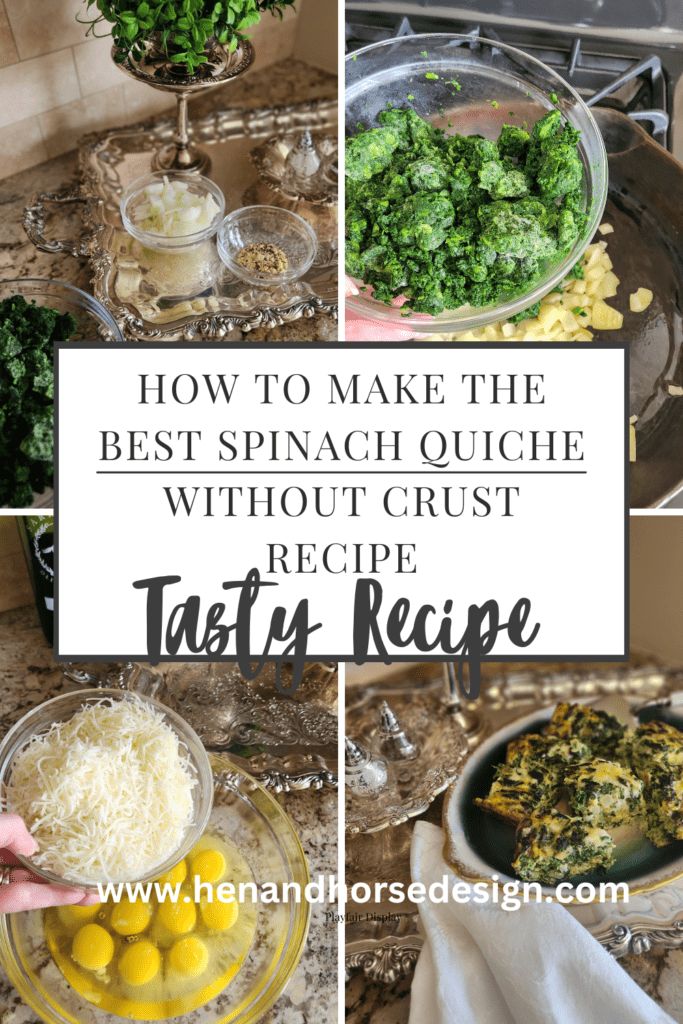 This quiche without crust recipe is guaranteed to have your guests asking for more.
The best part is this can be made ahead and warmed for your guests, or made in 30 minutes while everyone is waking up on Christmas morning.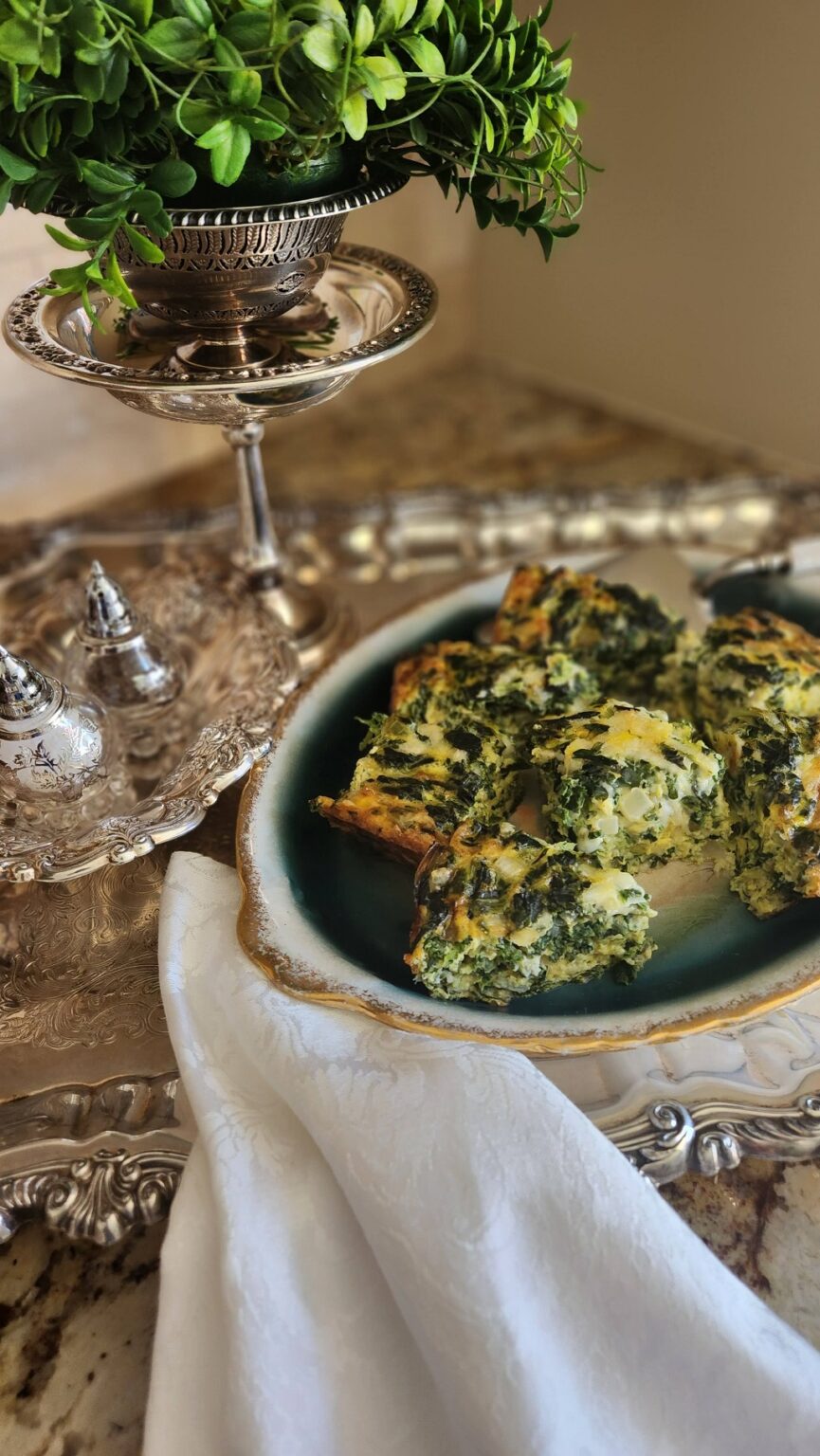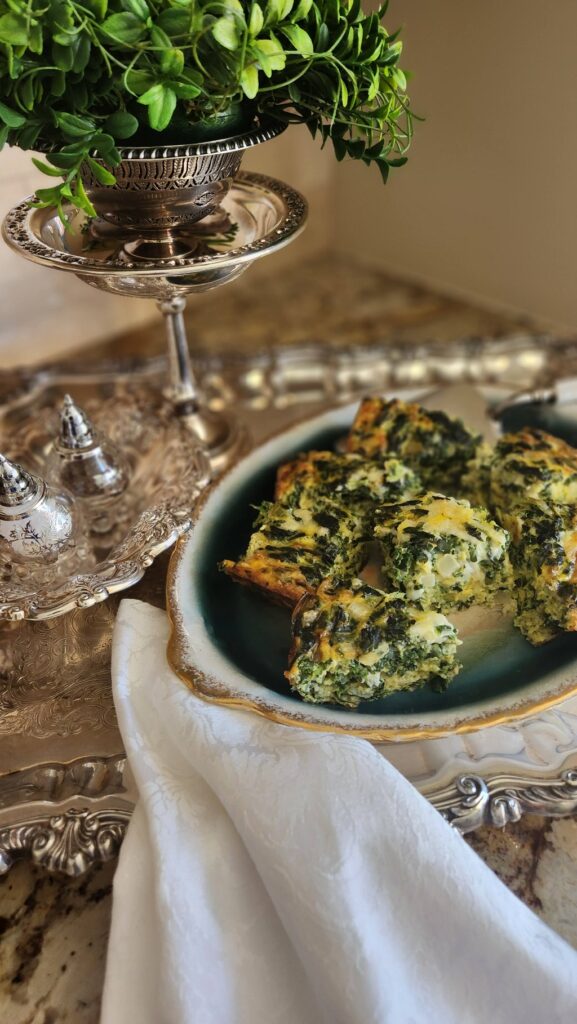 Have you checked out my other social channels? Follow along so you don't miss out on any of my tips, recipes, or stories! Join me on my other social channels for more! Pinterest, Instagram, and Facebook.
Quiche is a great dish to make for holidays or any special occasion. It's easy to customize with your favorite ingredients, and it doesn't require a lot of time or effort to prepare. This quiche recipe is simple and straightforward, but it yields delicious results every time. What's your favorite go-to recipe for special occasions? We would love to hear about it in the comments below. Thanks for reading, and happy cooking!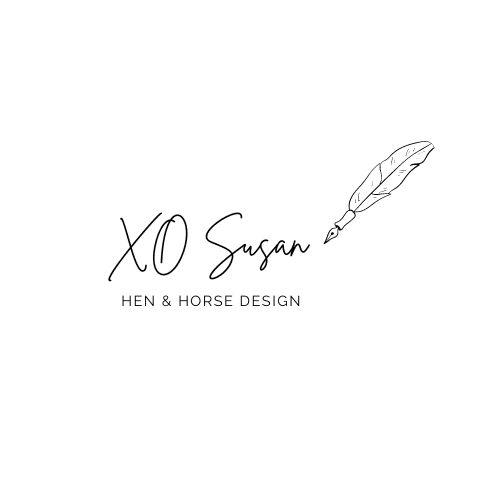 All Post
DIY
Entertaining
Garden
Home Decor
Recipes
Seasonal
Weekly News

Back
Breakfast
Salads
Side Dishes
Appetizers
Main Dishes
Beverages
Desserts
Soups

Back
Breakfast Room
Living Room
Kitchen
Dining Room
Main Bedroom
Guest Room
Porch

Back
Tablescapes
Centerpieces

Back
Christmas
Spring
Summer
Fall
Thanksgiving
Patriotic
Easter
Valentine's Day

Back
Organizing
Easy Crafts
Home Improvement
End of Content.