The Best Fall Place Card DIY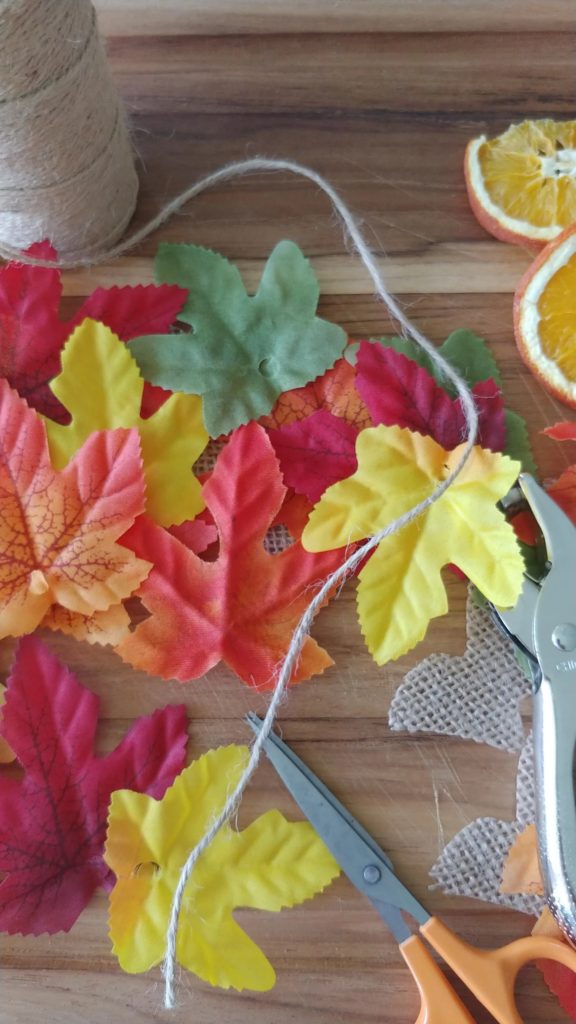 "This post may contain affiliate links which means I may earn a small commission. You may read my
disclosure policy here
".
Hello sweet friends! Welcome back to Hen and Horse Design. Today I am joining my dear friend KariAnne of Thistlewood Farms on her Fall DIY Blog Hop. If you are coming over from My Homier Home let me say "Welcome, I am so glad you are here!" and wasn't Christin's Porch Sign amazing? Are you ready for The Best Fall Place Card DIY?
With my latest Fall tablescape I wanted to add a few extra touches, and what better way than to add personalized place cards! I didn't just want to buy paper cards so I got busy and made my own.
Here are the Items I Used
3 Oranges
2 Apples
2 Limes
2 Lemons
Clay ( For the type I used click HERE)
Cookie Cutters ( Your Choice of Designs) I used a Hen/Rooster for the Girls and a Horse for the Guys – Click Here for Cookie Cutters
Paint/Paint Brush
Faux Leaves 
Hole Punch
Twine
The First Step Was to Dry My Fruit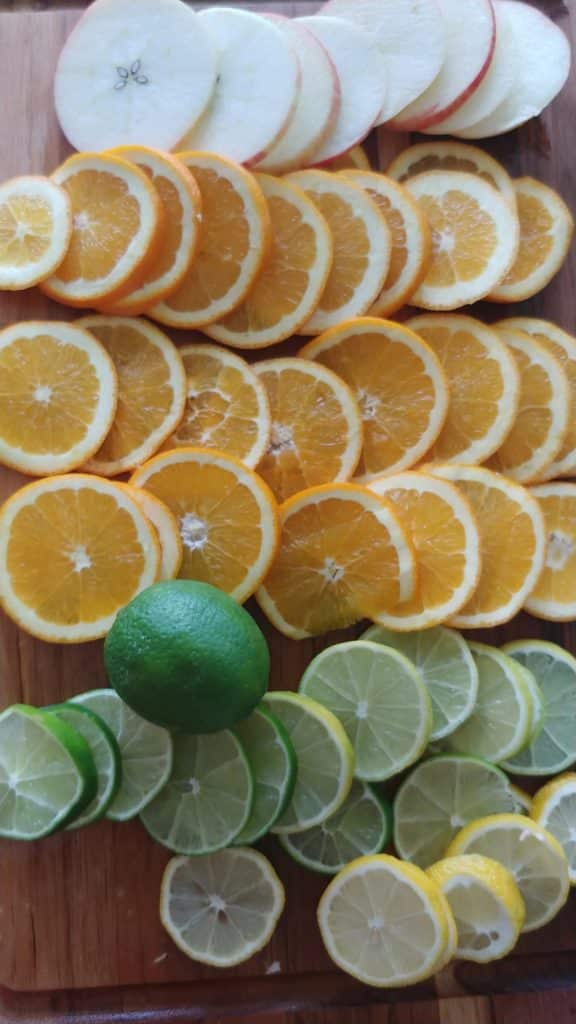 This was super easy. All I did was to just slice the apples, oranges, lemons, and limes and placed them on a baker's rack. 
I let them bake for about six hours on the lowest setting in the oven. 175 degrees  Each hour I turned and checked them. You're on the way to The Best Fall Place Card DIY!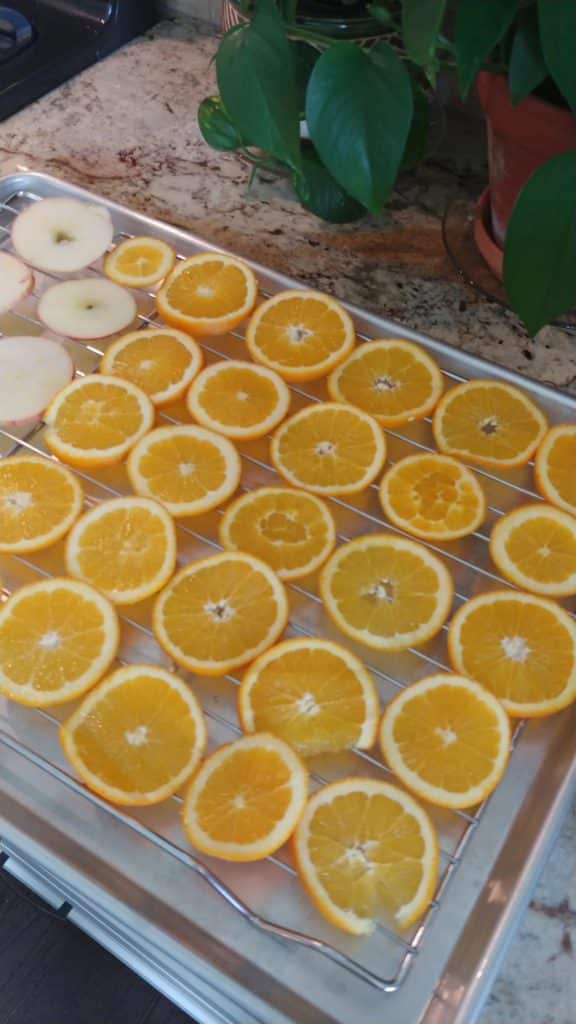 What I did next was to start hole punching the leaves.  With my hole punch, I punched a hole in the bottom portion of the leaf where the twine and place cards will tie together.  This was so easy. When shopping at the dollar store I was able to find a bag full.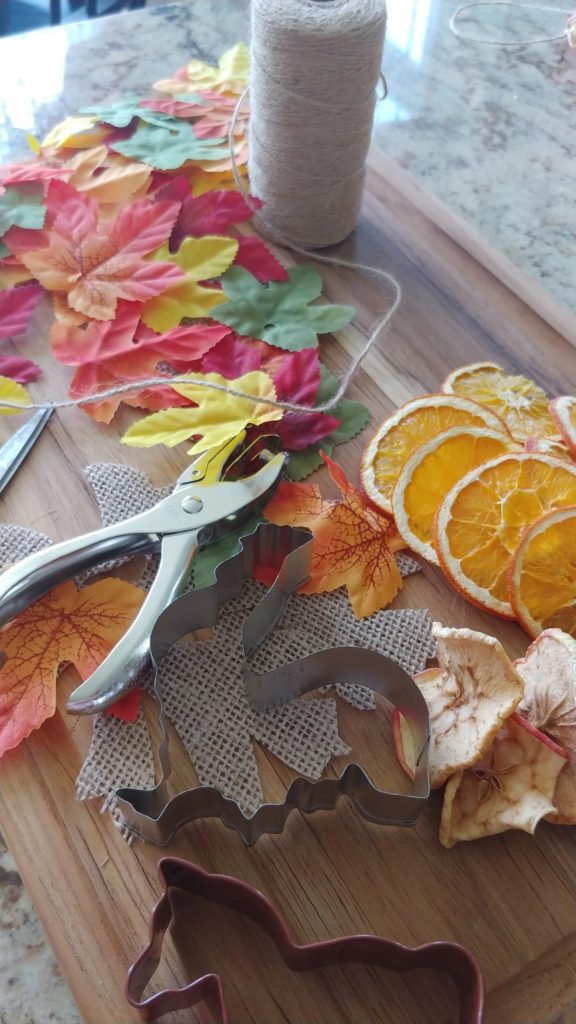 Let's Get Rolling
As soon as my fruit was dried, it was time to use my cookie cutters, to cut out the shapes of the place card. 
For the guys, I used a 'horse' of course, and a 'rooster/hen' for the ladies! This Hen and Horse theme will be so fun to use throughout the whole year. I'll easily be able to switch out ribbon color and leaves, with a Christmas Ornament or greenery. Last of all, after I cut out the shapes, I added my guests' names with a cookie biscuit stamper. Click HERE for the one I used. Finally, I painted them a gold/antique tone to give them a tarnished look.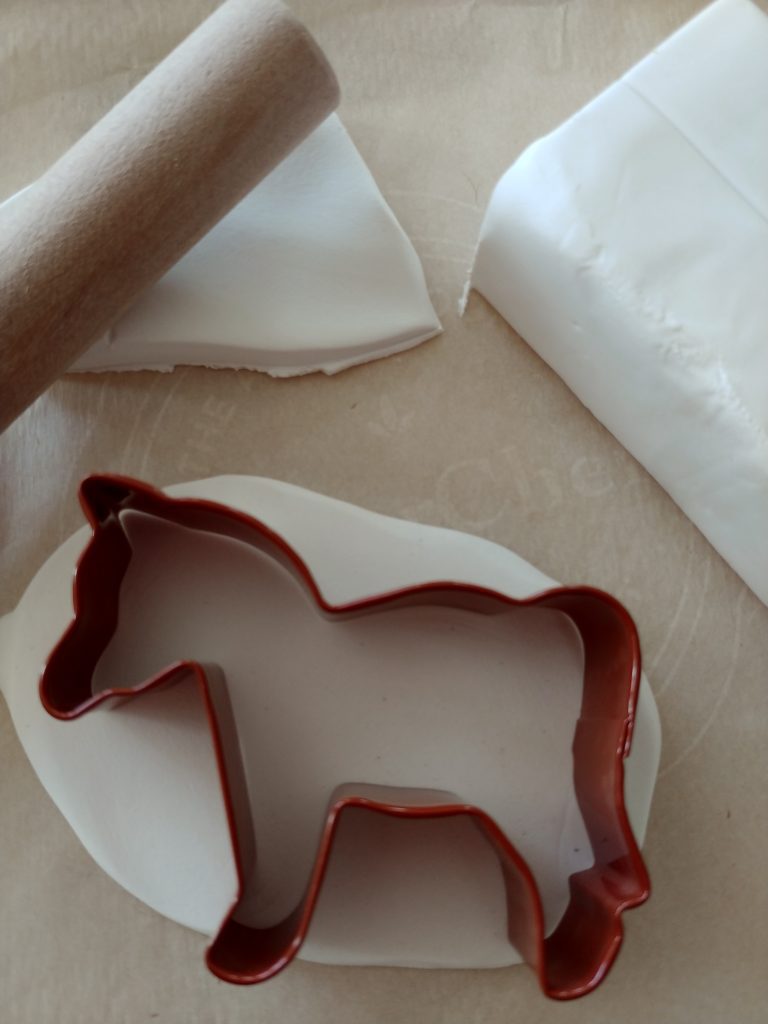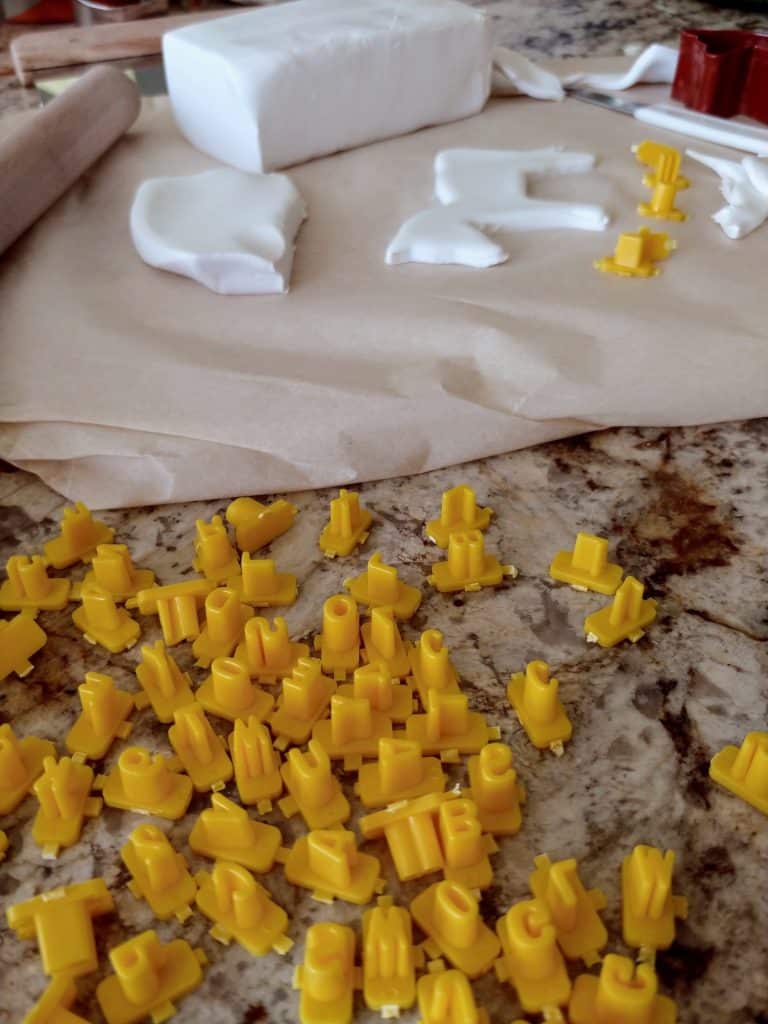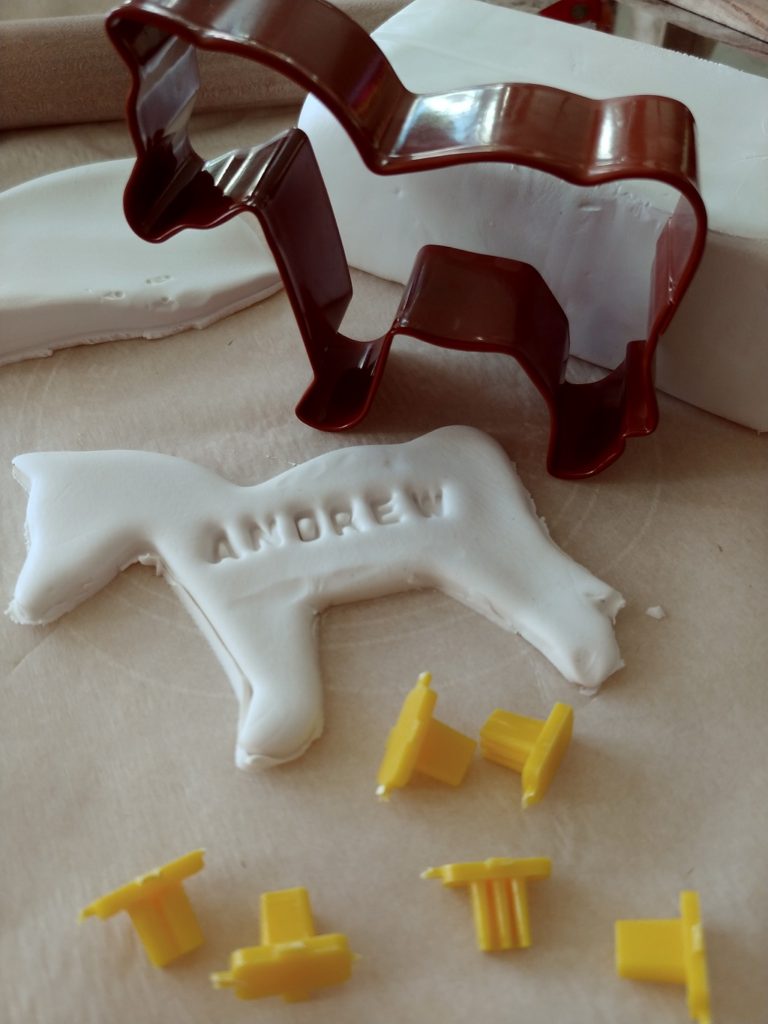 Tool Links Here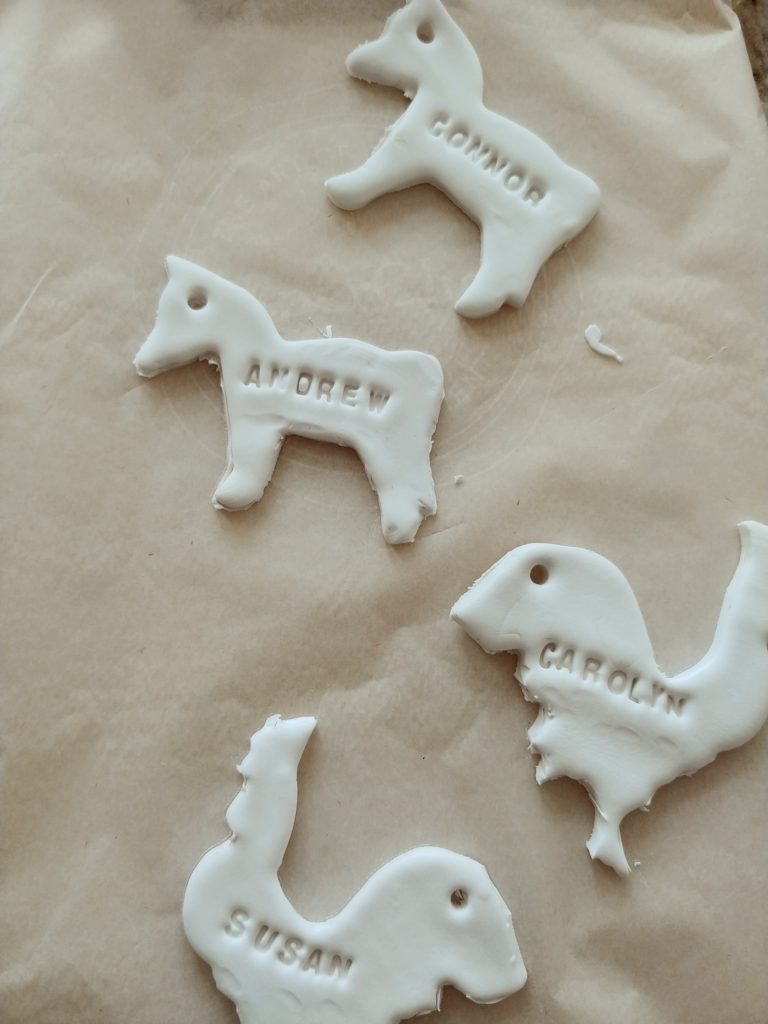 My last step was to string the twine thru and add the leaves and dried fruit. I added three leaves and one piece of fruit.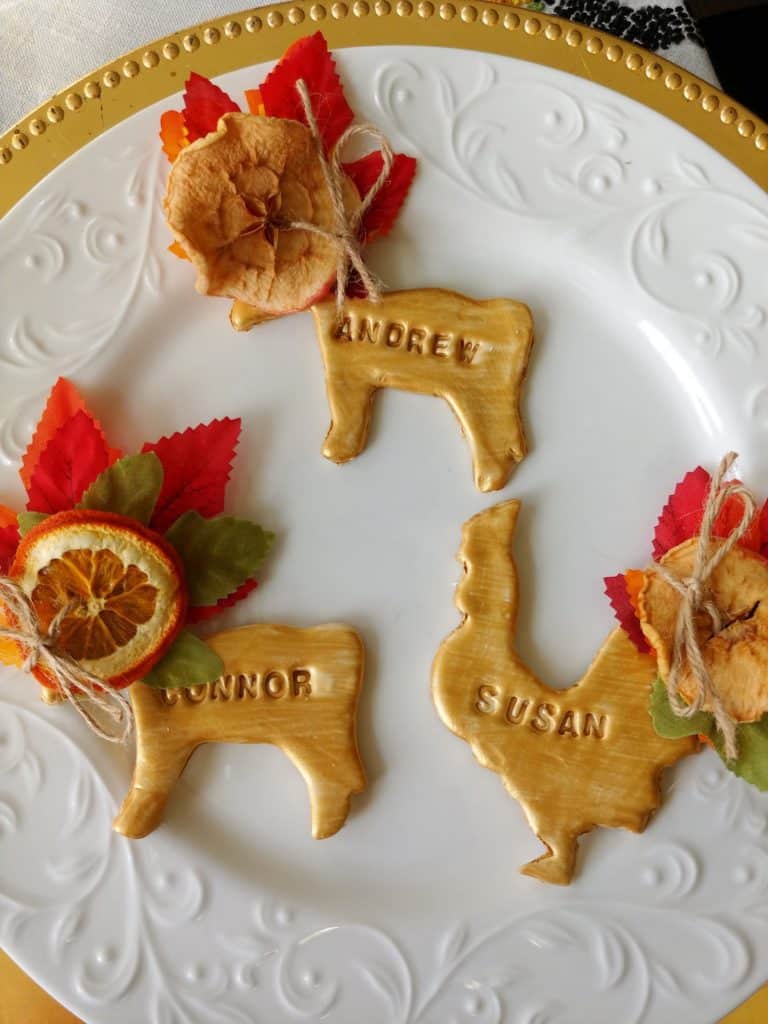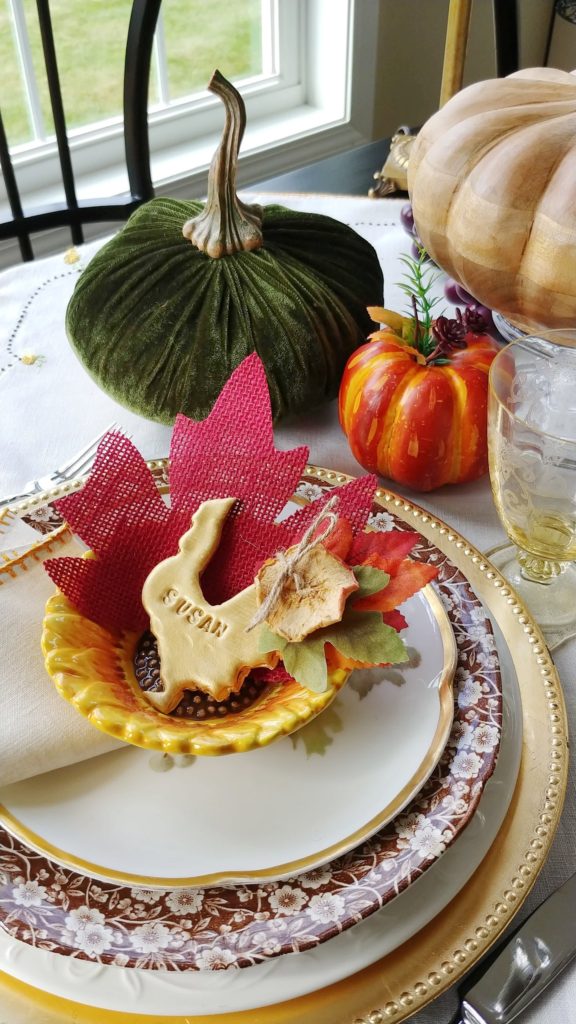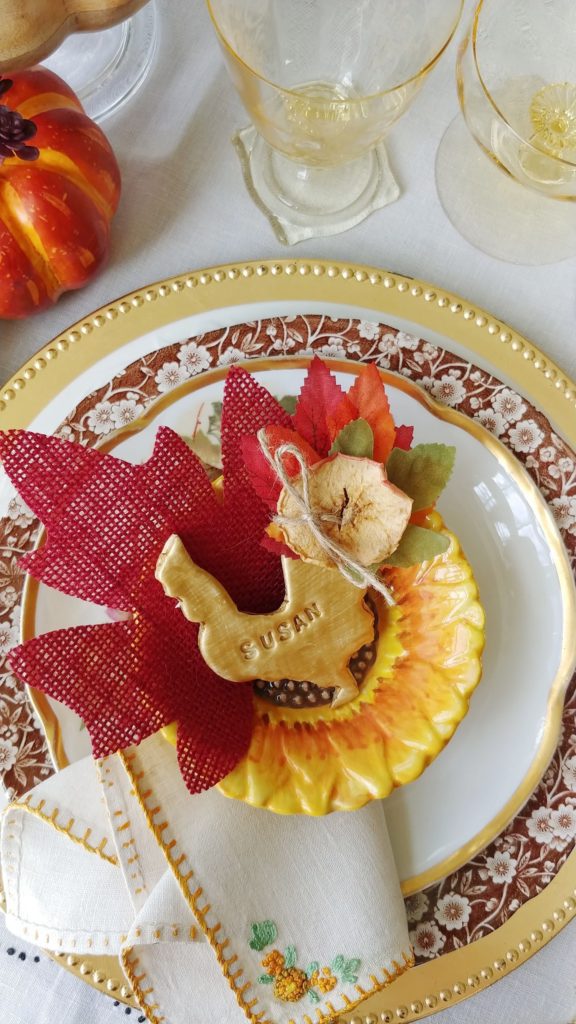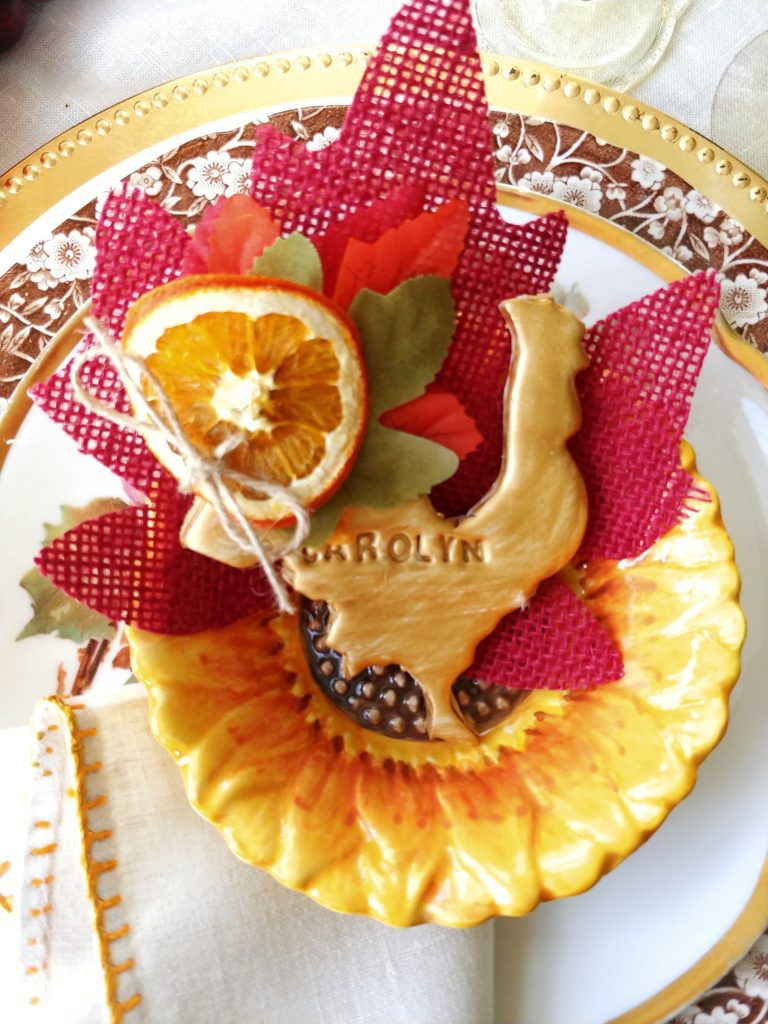 I hope you enjoyed The Best Fall Place Card DIY. Up next is the talented Missy at Sonata Home Design.
Thank you for joining me today!
XO Susan 
Wednesday
From Farmhouse to Florida    Robyn's French Nest    Decor To Adore    Eryn Whalen Online    This Dear Casa
Thursday 
Sonata Home Design   My Homier Home    WM Design House    Sweet Valley Acres
Friday
Back Porch Bliss    Peacock Ridge Farm    Gathered In The Kitchen
This post contains affiliate links which means if you make a purchase after clicking a link I will earn a small commission but it won't cost you a penny more. 
For More Hen and Horse Design, check out these posts!