How to Make a Hydrangea Wreath
One of the fun things to do this time of year is to head outdoors and gather nature's natural elements to use for your home decorating! I've been busy collecting branches, leaves, and Hydrangea flowers. Today I'm sharing with you How to Make a Hydrangea Wreath. 
This year we've had an abundance of Hydrangea blooms in our front yard. It's time to put them to good use and make a pretty Hydrangea Wreath. 
Today I'm sharing with you a few easy ideas with what to do with all of those blooms. First, you can enjoy them when they are hanging on the vine! Hydrangea bushes add so much character to a home!
We have two bushes in front of our home and they started out as a brilliant white color. As they started to turn to a pretty shade of pink, I thought I might want to bring that color indoors and make a Hydrangea Wreath.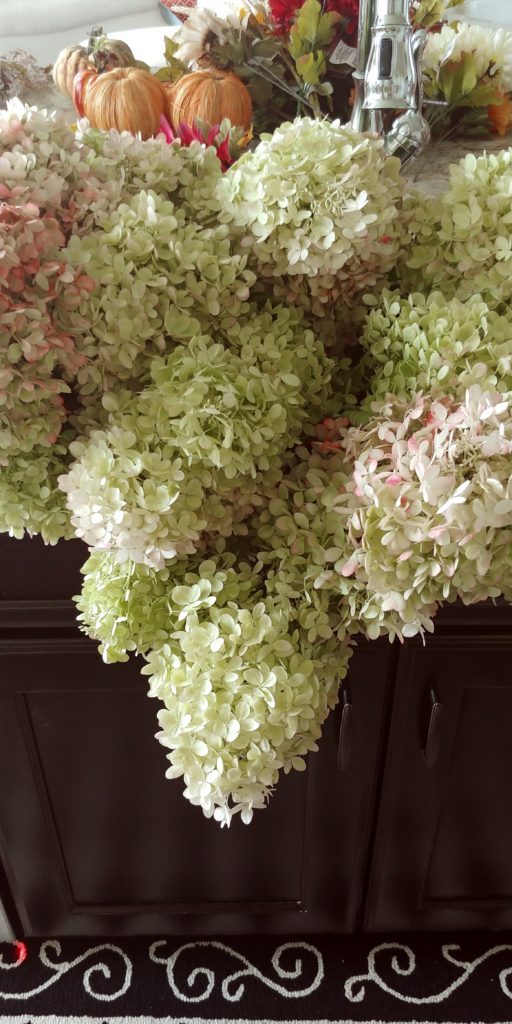 "This post may contain affiliate links which means I may earn a small commission. You may read my
disclosure policy here
".
Here are a Few Ways I've Styled My Hydrangeas
When I picked the first stems, I styled two bouquets in my kitchen.  The best way to dry them is to fill your container with just a little bit of water, and let the water evaporate slowly over time.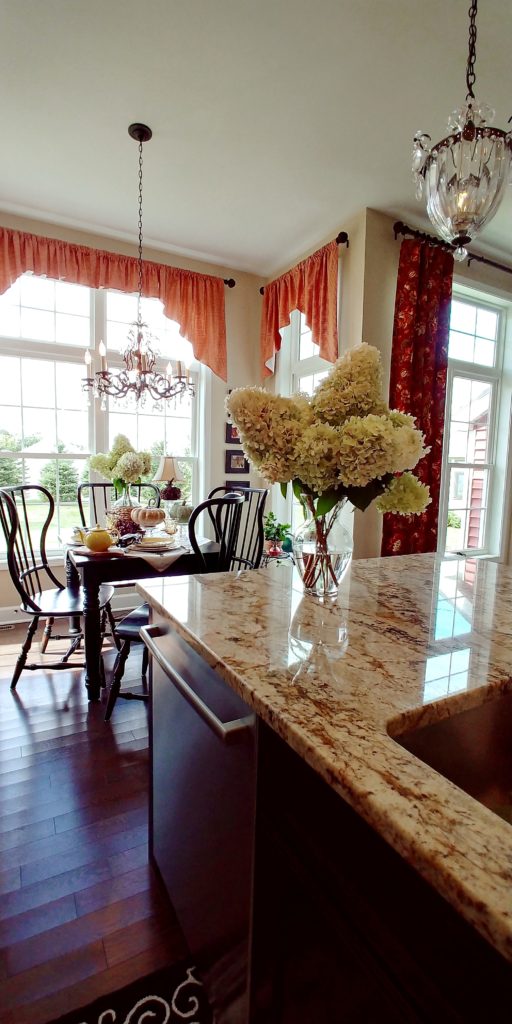 What You will need to Make Your Wreath
Here is what you will need.
Clipper or scissors
Glue Gun
Several Hydrangea Stems
Wreath – The wreath I used was a Spring wreath I had in my home, with greenery already added. Similar to this one HERE.  You might opt for a wreath made out of grapevines, greenery, or even a straw one. Giving my old wreath an updated look was perfect for this project and it didn't cost me a thing!
My Favorite Crafting Tools

Drying Them is So Easy
When it came time to dry the stems that I did not use in a vase, I found some jute and hung my Hydrangeas right in my kitchen.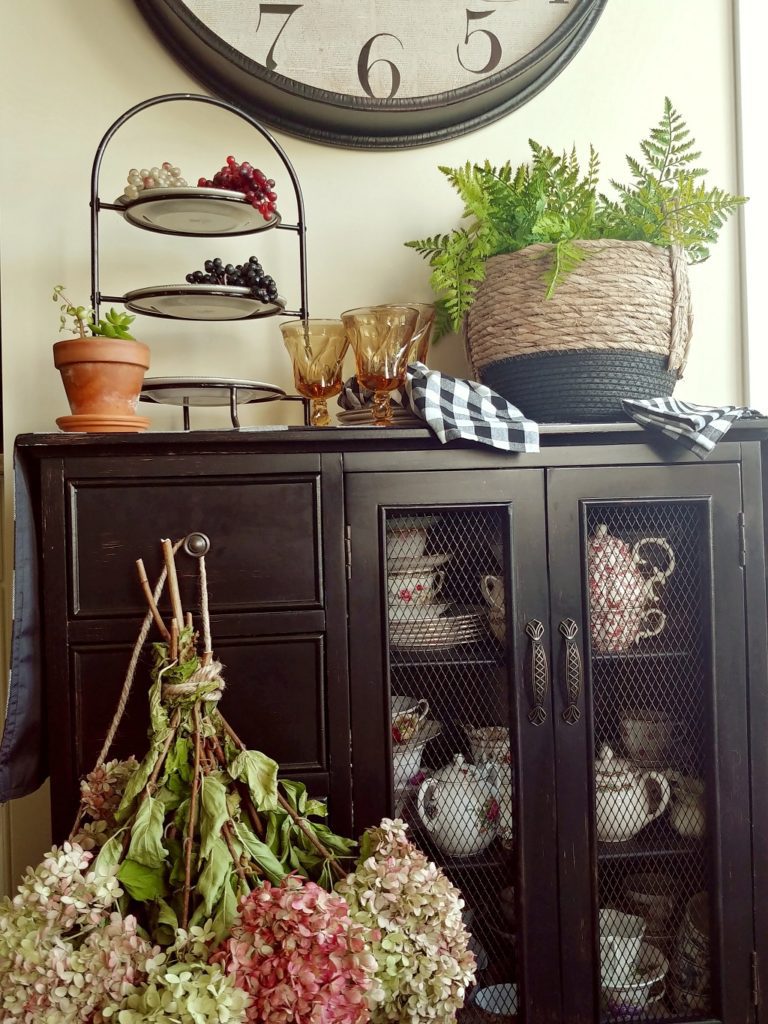 Up next, it's time to cut the stems from the branches.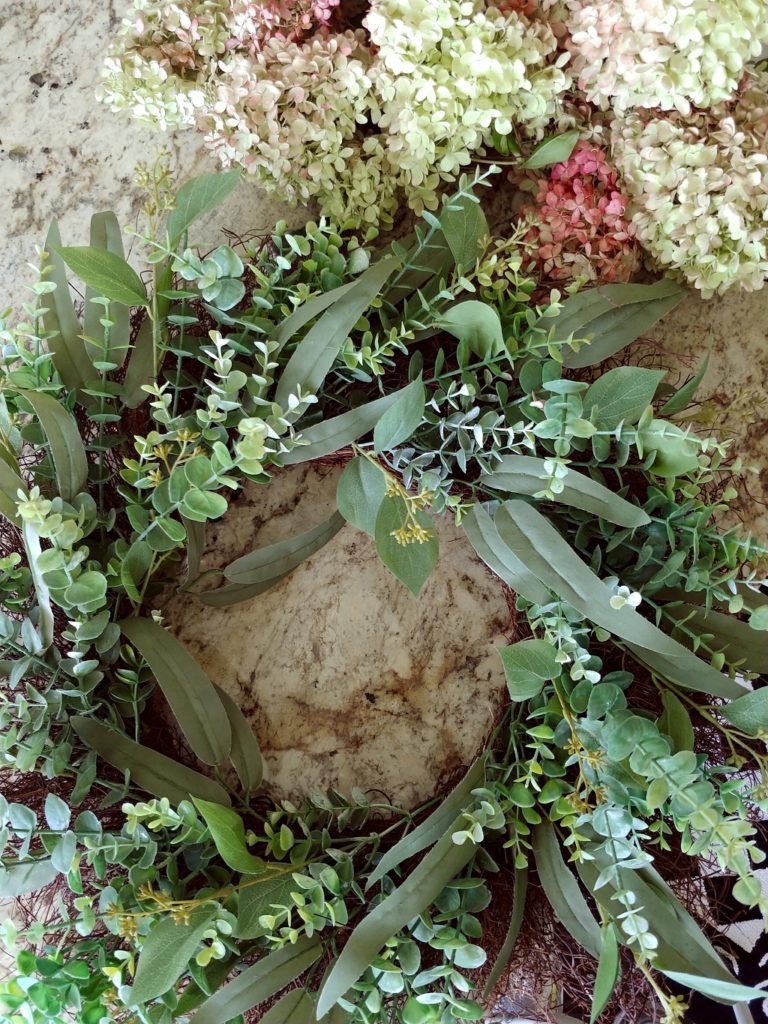 Once I clipped the hydrangeas to the size I wanted, I hot glued the end of the sticks and placed them into my wreath. 
https://henandhorsedesign.com/wp-content/uploads/2021/09/0925211312.mp4
Finally, it was time to hang my wreath on my front door! Voila! My Hydrangea Wreath is all done and it took me only about 30 minutes from the time I started gluing until I hung it on my door.
Another idea would be to add a pretty bow or ribbon. I opted to go without one, but who knows that is this week. Next week I might just change it up a bit and add a bow! I hope you enjoyed How to Make a Hydrangea Wreath. Happy Foraging! 
XO Susan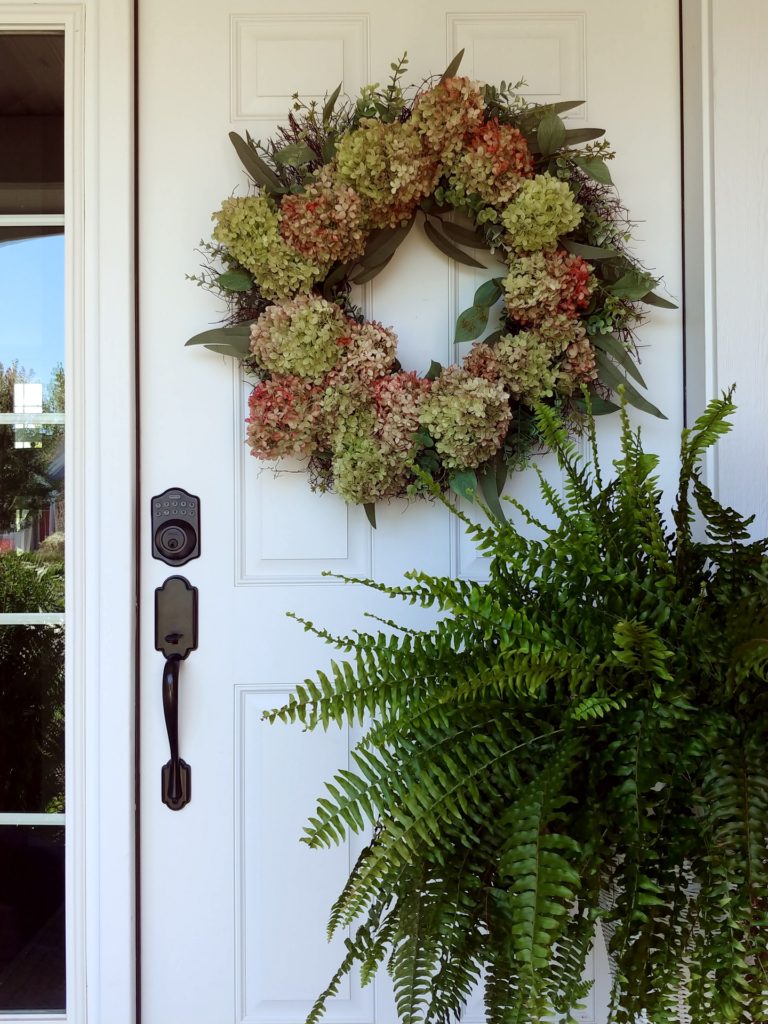 If you liked this post, you may like these.
This post contains affiliate links which means if you make a purchase after clicking a link I will earn a small commission but it won't cost you a penny more.