How to Make a Faux Flower Plate Crown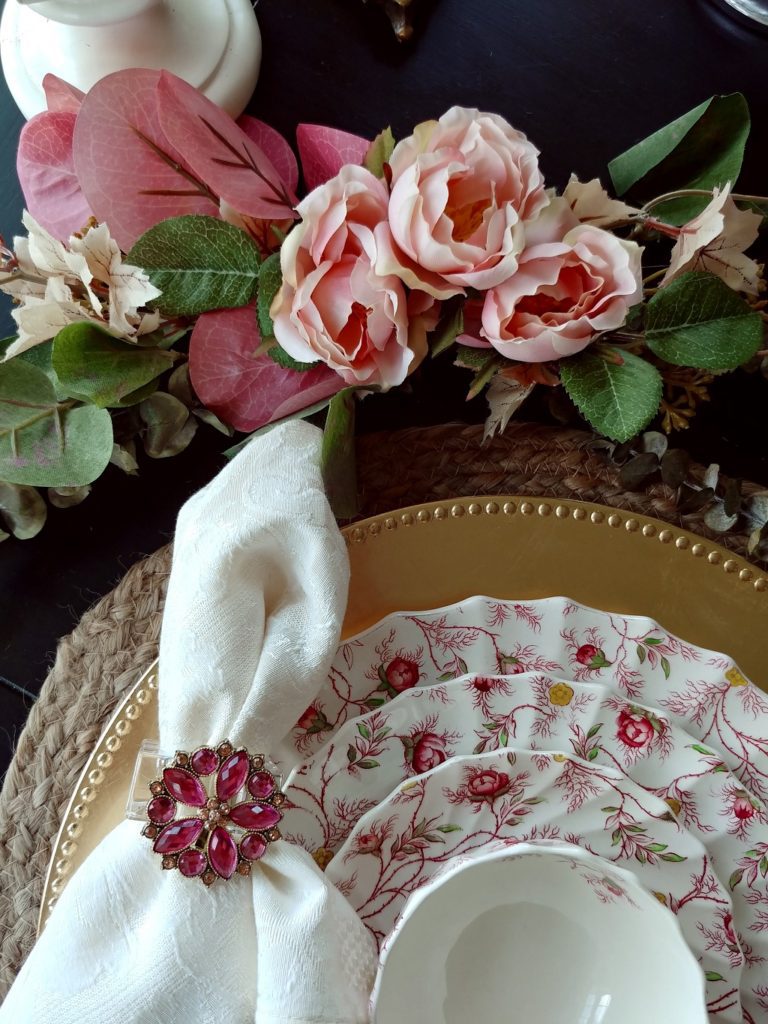 ""As an Amazon Influencer, I earn from qualifying purchases. This post may contain affiliate links which means I may earn a small commission. You may read my
disclosure policy here
".
Are you familiar with Plate Crowns? Plate Crowns are colorful half-wreath decorative 'crowns' that arch above the top of your dinner plate or charger. Today I'm sharing with you How to Make a Faux Flower Plate Crown. It's really so easy!
Fall table decorating doesn't always have to have oranges and browns in color.
I've opted for muted tones of cranberry, pink, alongside the greenery of the eucalyptus leaves.
Just as in nature, when maple leaves start to change to their brilliant reds and golds, they begin with a subtle pinkish tint.  
This romantic fall table fits in perfectly with the color changes of Autumn. 
The Materials You Will Need
This Makes Four Plate Crowns
I used two types of Eucalyptus – About ten branches total
Two branches of leaves – Skeletonized leaves would work lovely – I opted for this muted cranberry tone for an autumn feel
4  18 inch Heavy gauge wire stems
Rosebuds – As many as is your preference 
2 Stems of muted Cranberry Small Leaves
(optional) Silk Cord – 1 yard (for adding thru the stems if you choose)
Glue Gun/Glue Sticks
Wire Cutters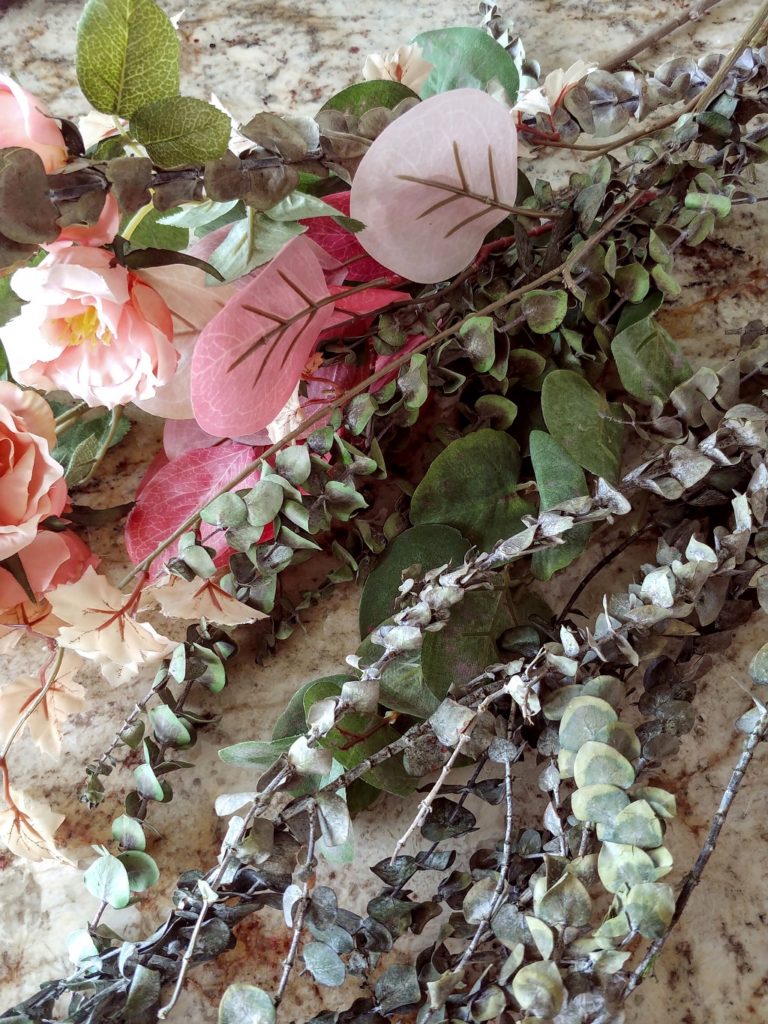 The first step was to form a semi-circle with the heavy gauge wire. Extending the wire a few inches beyond the dinner plate or charger gives the Plate Crown the perfect size. Click HERE for one of my favorite plate chargers.
Once I collected my stems, roses, and leaves I then used my wire cutters and cut the stems to the size of the wire semi-circle.
Starting at either end and working toward the center of the arch, wrap the stems around the arched wire with small pieces of floral wire.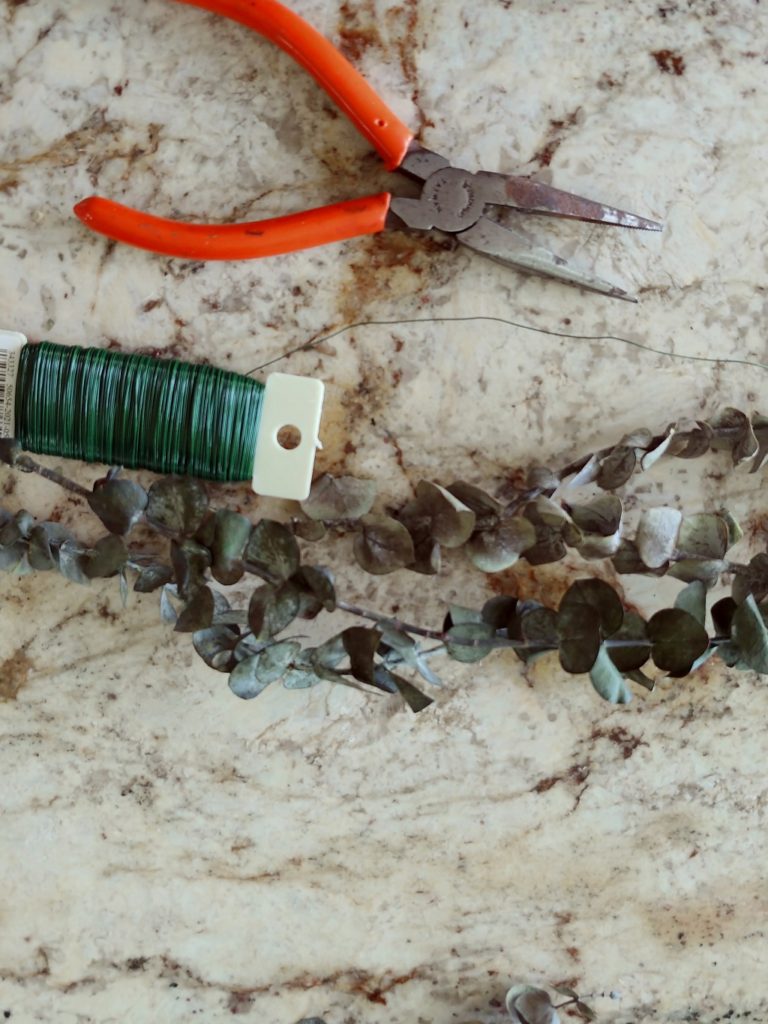 This is How I Wrapped the Stems with Wire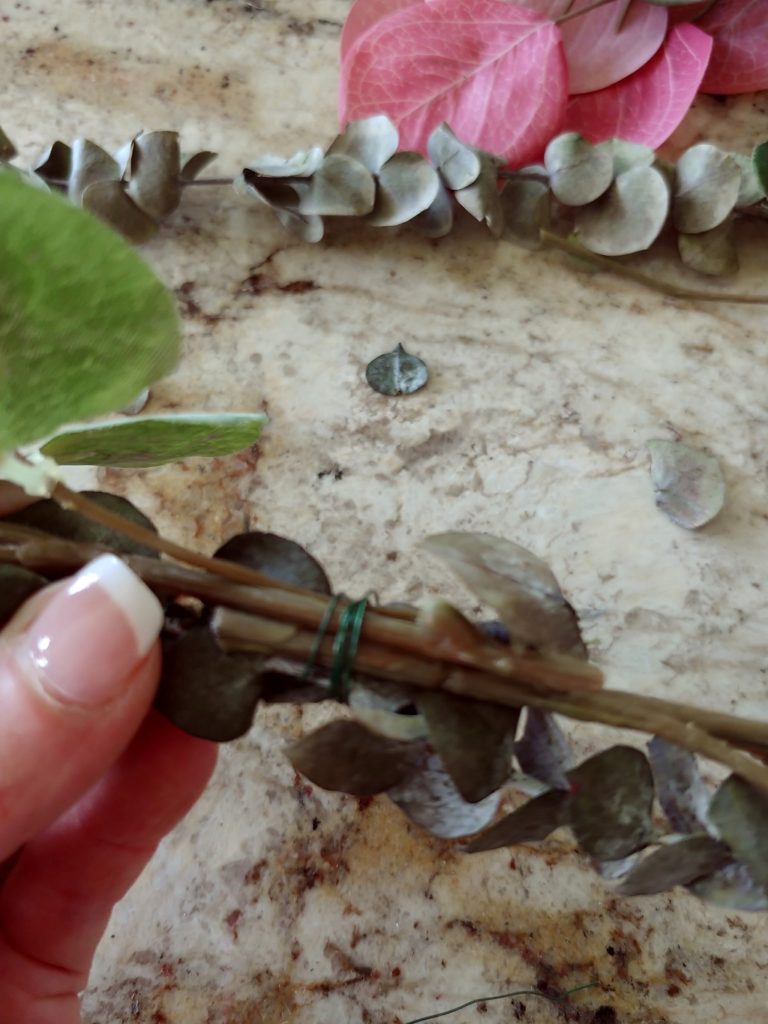 What I did next was to add the cranberry leaves, along with a few rosebud leaves, by using my glue gun. This gives your Plate Crown a layered and interesting look.
The fun part of making your own Plate Crown is that you can use any type of flowers or colors you like to coordinate with your tablescape or china pattern.
I'm already thinking ahead for next Summer and possibly using fresh flowers such as gardenias, lilacs, or roses. How amazing would that fragrance be!
Shop My Crafting Tools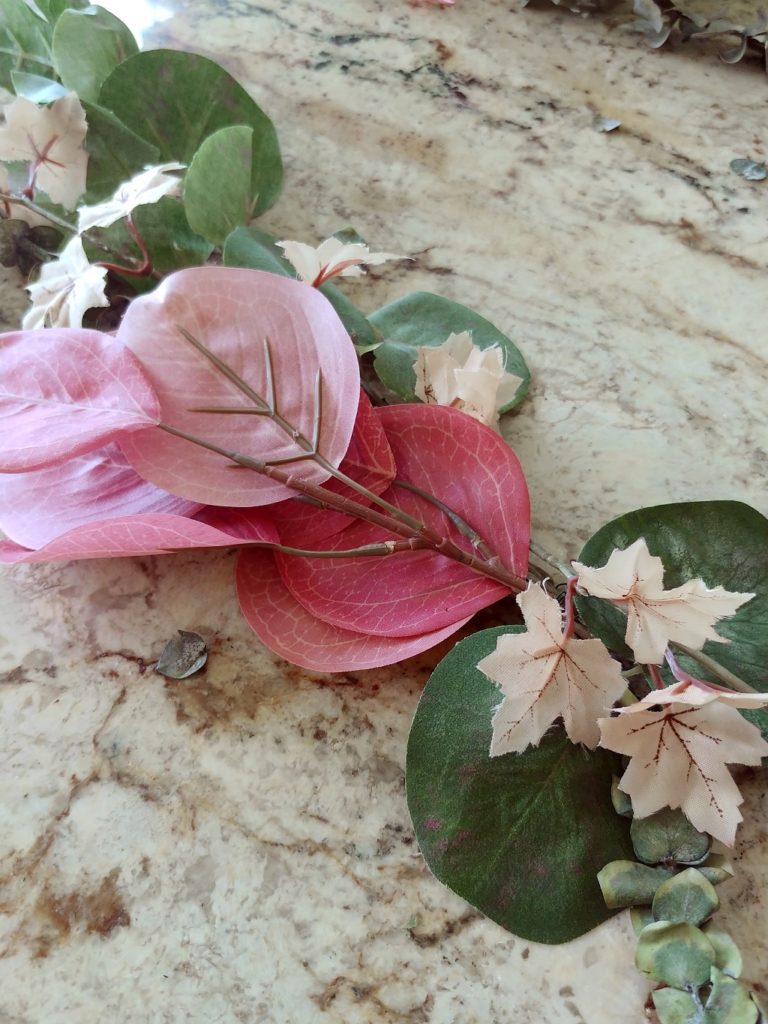 When attaching the leaves, I used my glue gun to add a small line of glue along the stems. Then I tucked them into the each other, attaching them as I went along.
Lastly, I added the rosebuds. You can be creative here. I added three or four on one crown, and five smaller buds on the others. 
Here is a Quick Video of How I Made My Plate Crowns
https://henandhorsedesign.com/wp-content/uploads/2021/10/0925211213-1.mp4
I hope you enjoyed learning How to Make a Faux Flower Plate Crown.
Be sure to check back as I will be sharing with you more ways to style your table with these pretty Plate Crowns. 
XO Susan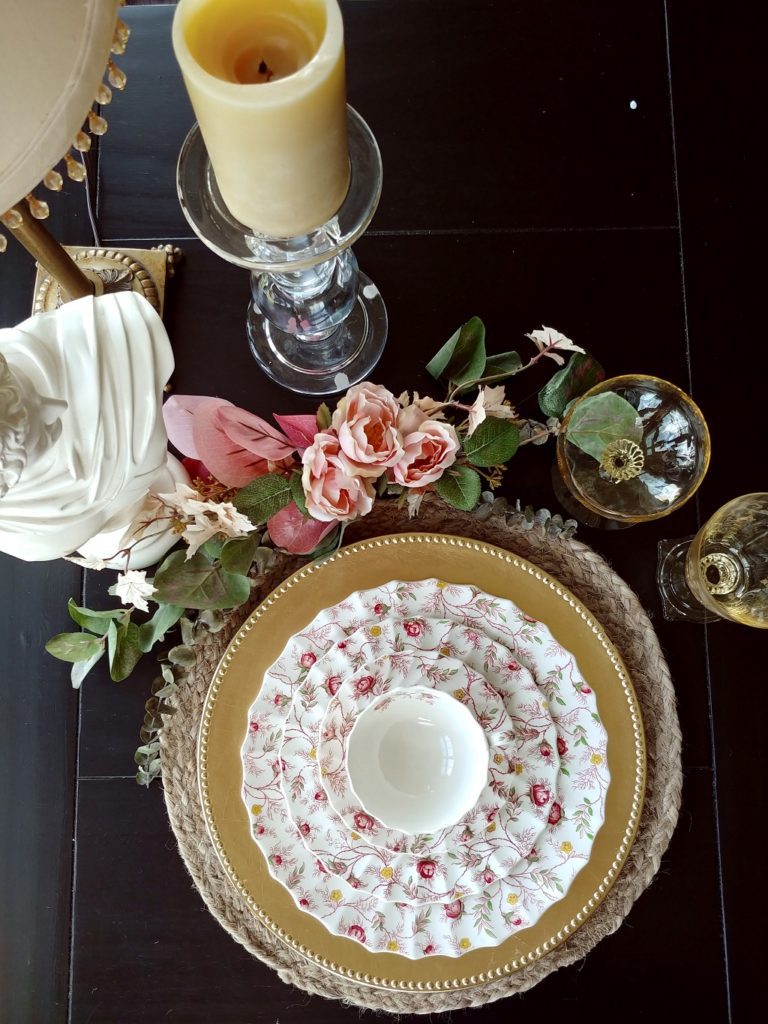 If you like this post, you may like these as well. 
Affiliate Links Are Used in this Post