Mother's Day Gift Guide – She is Going to Love These
Are you wondering what to get your mom for Mother's Day? I do too! check out my Mother's Day Gift Guide – She is Going to Love These!
Gift Guide for Mom
Mother's Day is quickly approaching! While I have always believed we should celebrate our moms, and 'Mother's Day' is every day, taking time on this beautiful and special day is one way to show her how much you love her for sure!
Mom is the one that has always been there for you. The one that has comforted you, cooked, cleaned, washed your clothes, dried your tears, cheered you on, taught you manners, ( I make sure my sons' girlfriends know I really, really tried when it comes to the manners 🙂 ) moms have nourished your soul, and loved you with every bit of her heart!
Celebrating her on this day is one of the most wonderful things you can do to show her how much she means to you!
When I got to thinking about putting a Mother's Day Gift Guide together, I knew I would incorporate many of the things I would love, as well as gift ideas for all of the different interests your own mom may have!
Let's check them out!
Gardening Gift Guide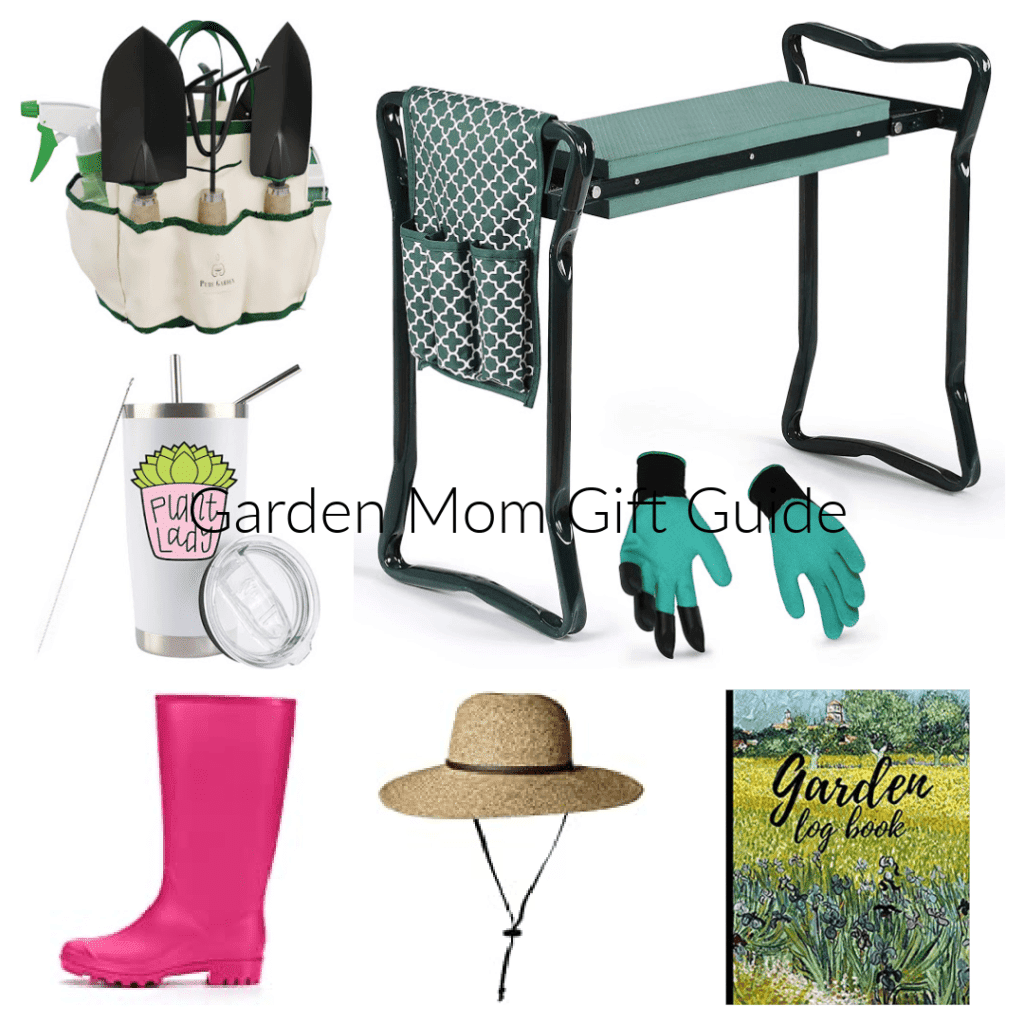 "This post may contain affiliate links which means I may earn a small commission. You may read my
disclosure policy here
".
The first thing that came to mind since Spring is in the air are gifts for the gardening mother in mind. This Eight Piece Garden Tool Set is perfect for her love of outdoor plant and flower tending.
When mom heads outside this Plant Mom Stainless Coffee Tumbler is perfect for outdoor use and on-the-go moms. I can imagine her sipping a cooled ice tea while planting her favorite roses this coming Summer.
Recently, when I was planting my flower and vegetable garden, I wanted to keep track of what I planted, when I planted it, and how to care for my plants once they were planted. I started keeping a log with this easy Garden Log Book.
Interested in a helpful gift for mom? The Garden Kneeler and Seat couldn't be more perfect for helping your mom from having to kneel for too long in her garden beds! I'd love this one for myself. I doubt my sons are reading my gift guide, but if they do happen to ask you, point them in this direction please!!
I love these! Next up. I found these darling Pink Rain & Garden Boots!
How about a new Straw Garden Hat? I love this stylish hat that is sure to keep your mom looking and feeling pretty cool.
Decorating Gift Guide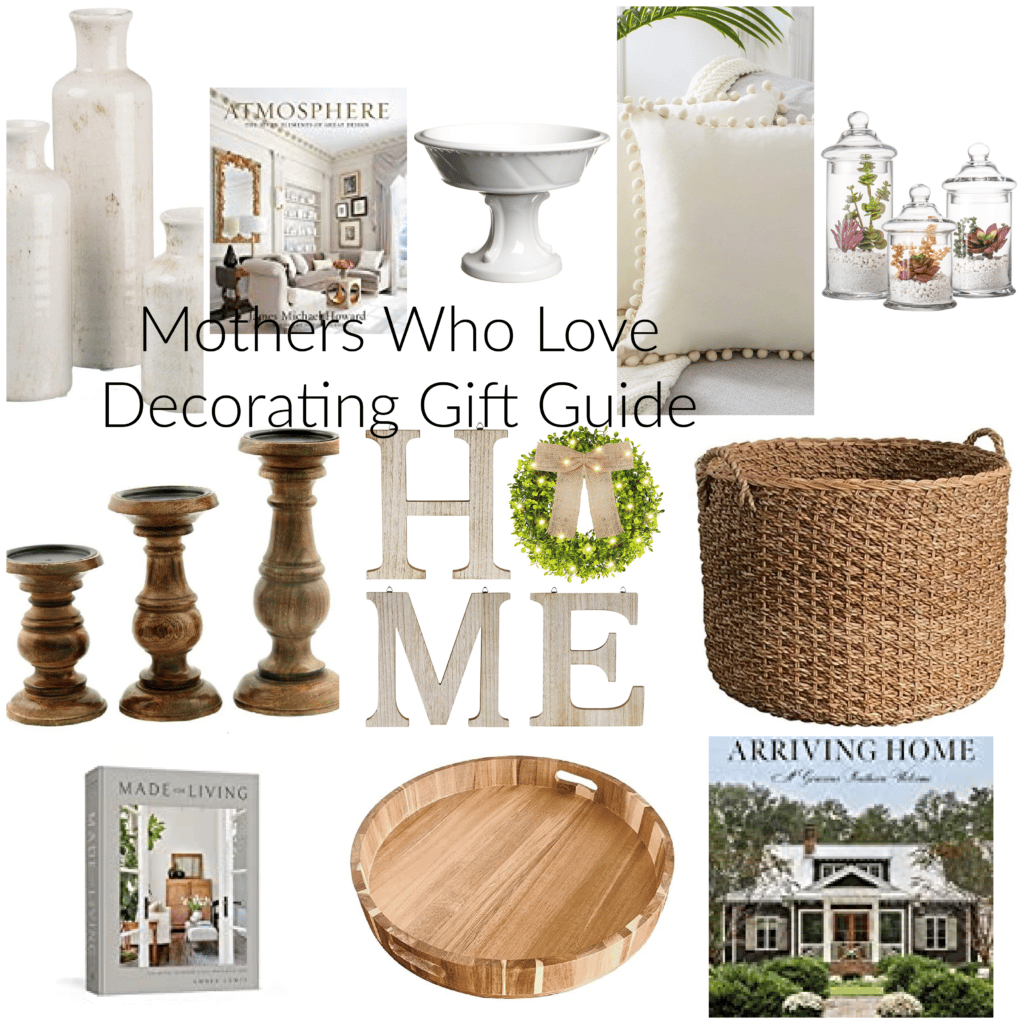 Made for Living is such a great book for all types of decor styling! This one is on my reading list.
If your mom loves to skim through and read about how to create a luxurious home as I do, I highly recommend Atmosphere – the Seven Elements.
Arriving Home is another great reading choice!

These beautiful off white vases are a lovely addition to any home 3 Ceramic Rustic White Vases
Decorative Square Velvet Pillows are a lovely neutral addition for your mom to add to her living room.
If there is one thing I can never have too many of, it's Serving Trays with Handles I just love them for styling my decor and serving our guests. I love having several different ones in our home!
Speaking of having several, this Exquisite White Pedestal Bowl is already in my shopping cart! I love white-footed bowls for everything!!!
Apothecary Jars may be used in so many ways! Ask your mom!
Farmhouse Home Decor Wall Hanging One of the fun things I love about decorating is added pretty lighting. This Home sign has all the cozy feels needed to add a little 'light' to your living space!
Large Wicker Basket When I think of purchasing any type of wicker basket I can hardly stop myself. Adding blankets, toys, pillows, throws, or even shoes by the back door, baskets have so many purposes!
Wooden Candle Holders in a Set of Three would be perfect for adding a neutral, organic addition to a mantle, coffee table, kitchen island or dining table. The uses are endless!
New Momma Gift Guide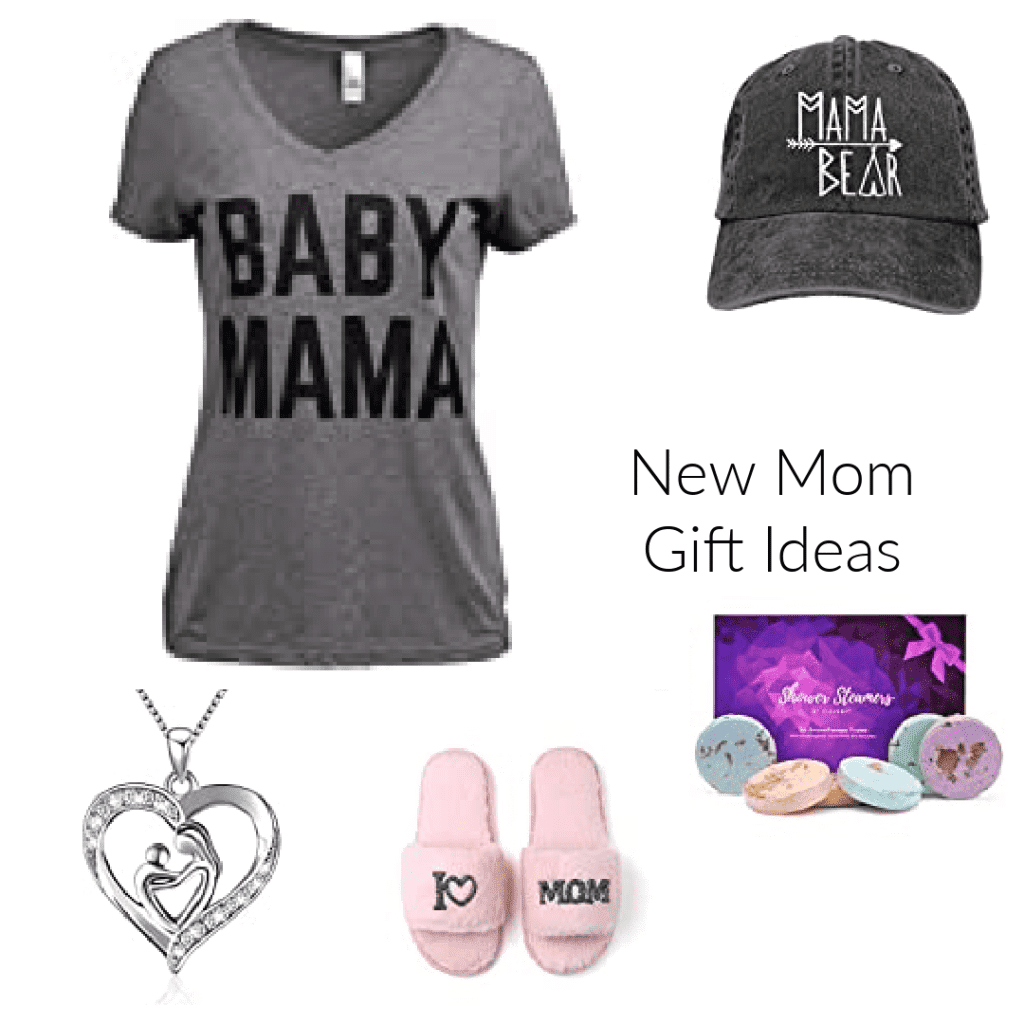 There is nothing quite as exciting as becoming a new mother! Here are a few lovely ideas for the new mom in your life!
This stylish Mama Bear baseball cap is just the cutest addition for the new momma! It comes in so many great colors as well!
A coordinating Baby Mama T-Shirt is just what she will need for all of those warm-weather carriage walks.
All new moms can always use a little self-care time. These aromatherapy bath bombs are so lovely. Encourage the new mom to take a few minutes for herself with these lovely spa additions.
This pretty Sterling Silver Mom and Baby necklace is always a sweet gift to celebrate Mom and the new little one!
Every new mom is going to love these faux fur rhinestone pink fluffy slippers! When I think about it, all moms would love to receive these darling slippers, new or seasoned moms!
For the Chef Mom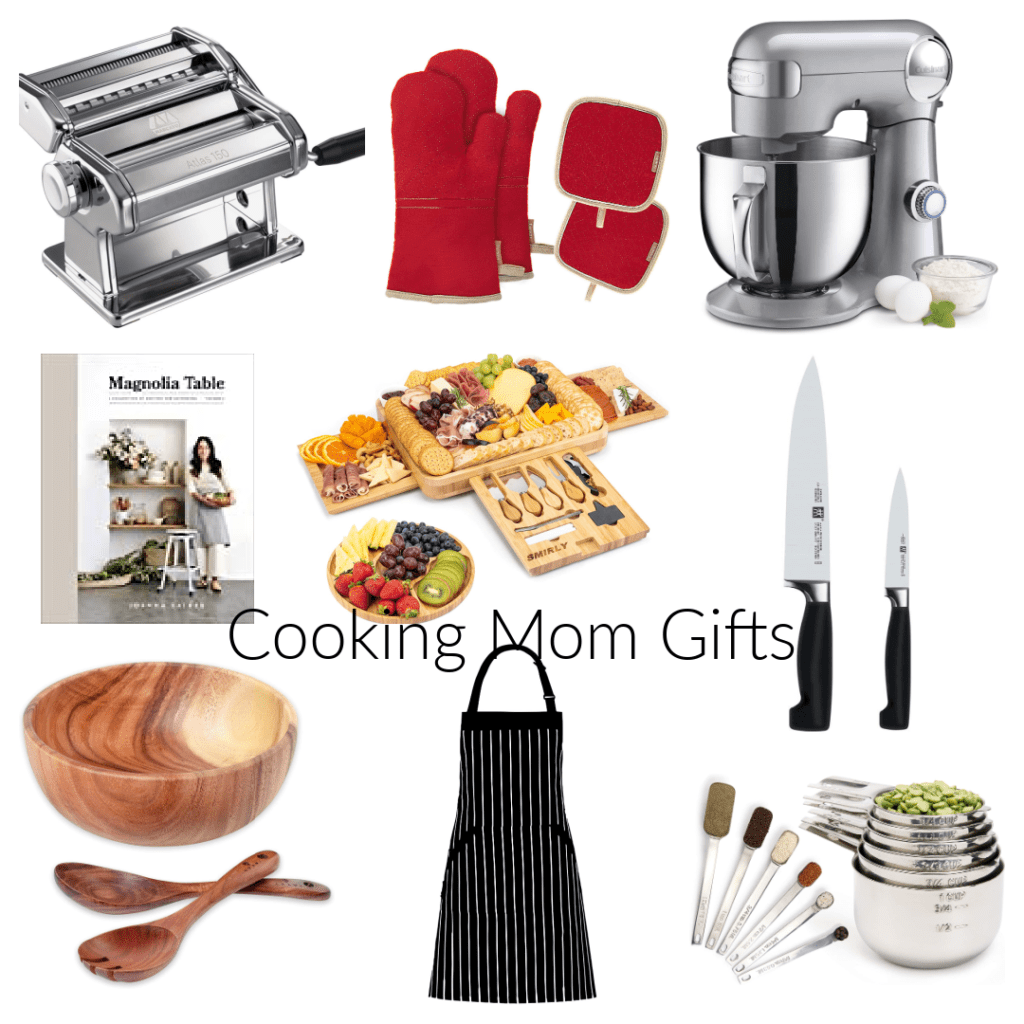 Magnolia Table Cookbook is the perfect addition to Mom's kitchen. She'll love the 125 Joanna Gaines recipes from cover to cover.
A new apron addition will be appreciated in any cook's kitchen. This darling Black & White Chef's Apron is perfect for the gourmet chef!
Growing up my grandmother would prepare the best pasta by hand. We called it simply, 'homemades'! This Perfect Pasta Maker makes pasta-making so much easier than the 'good ol days!'
Is it time for mom to get an upgrade on her mixer? This super Sleek Silver Mixer is the latest and greatest new appliance to make moms moist Lemon Cake even better than before!
Keep mom safe and protected from the hot oven with these New Oven Mitts and Pot Holders.
Henckels Chef & Paring Knife Set elevates cooking and prepping to the ninth degree! When cooking in my own kitchen I find that prepping with great utensils can make cooking much more fun!
Gourmet Measuring Cups & Spoons Perfect for any cooks kitchen whether for cooking or baking.
Wooden Salad Set Dinner time at mom's just got trendy! This wooden salad bowl and salad utensils add a gorgeous element to serving dinner!
Charcuterie Board for Entertaining One of my favorite things is a great charcuterie board for an appetizer! Gathering around chatting with our guests, pouring a great apertivo cocktail and a meat and cheese platter go hand and hand!
Whether your mom is an amazing chef, a decorating genius, or a new momma, the perfect green thumb, or all of these, she is going to love that you took time to make her feel so special!
XO Susan
If you enjoyed this post, Click here to re-create this pretty lemon arrangement!
This Post Contains Affiliate Links