Chintz China Collection – All About Chintz China
Do you like dishes? How about Chintz dishes? I love dishes. and this floral pattern. Today I'm sharing all about Chintz China!
Why was chintz banned in England?
It's true, in the 1720s, the British government started legislation where the use of printed cotton textiles, aka, Chintz, was banned! Unable to compete with the Indian market the English producers wanted to secure their market and prevent the further entry of Indian textiles.
Chintz was originally a woodblock printed, painted, or stained calico produced in Hyderabad, India from 1600 to 1800 and popular for bed covers, quilts, and draperies.
Fast forward to 2021, Chintz is making a comeback due to maximalism. While many have been adhering to the pair-down, minimalized home decor trend, more recently the decorating trend has become, the more is more styled home.
I touched on this recently, a few posts ago when I started talking about the 2021 decorating trends. Home decor is shifting to rich textures, eclectic options, collected treasures, colorful additions, layers upon layers, and mixed patterns with, of course, Chintz being one of them.
Why is it called chintz?
Have you ever wondered why chintz fabric got its name? These are the thing that I think of from time to time! haha I supposed when you really like or love something it requires you to research more about it! Here is what I found.
People often refer to chintz as a type of printed cotton fabric, typically with bright colors and vivid patterns. Though it has become popular in recent times, chintz's origins date back to the 17th century! Originally, chintz was often referred to as "chint" which is a Hindi word meaning spotted. After some time, English merchants modified chint into chintz and this eventually became accepted across Europe as the term for this style of fabric. So there you have it – chintz is just an anglicized version of chint!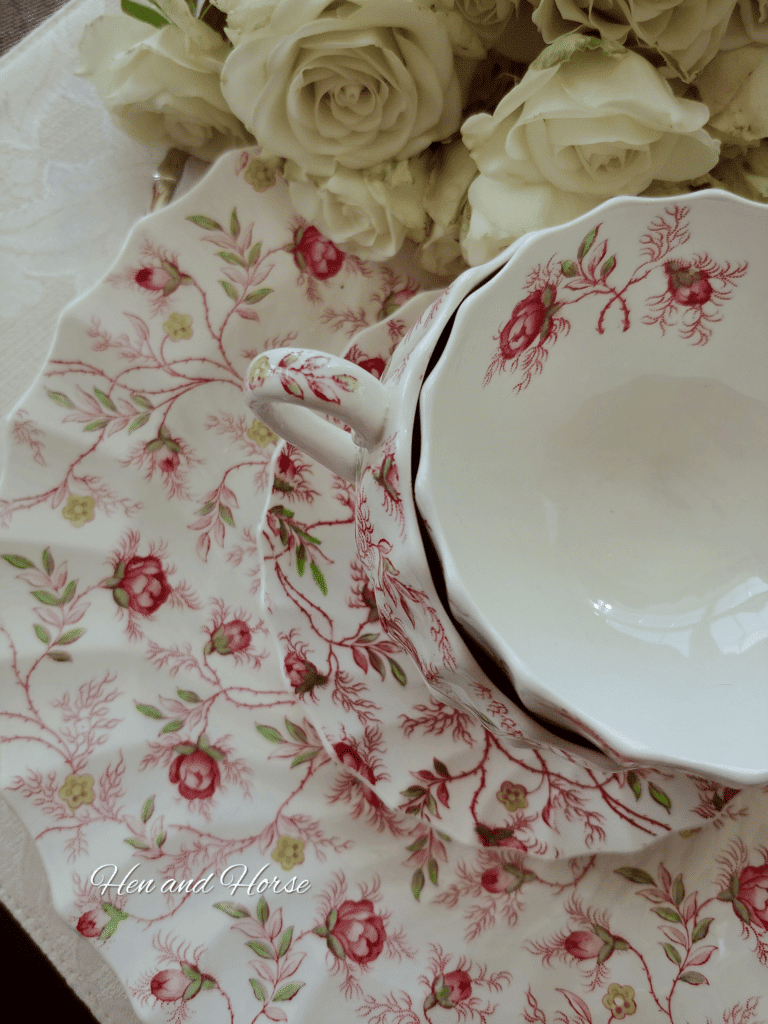 "This post may contain affiliate links which means I may earn a small commission. You may read my
disclosure policy here
".
The chintz pattern isn't just for fabric!
A few folks are calling this latest maximalism trend, grand millennial design, the devotion to the collection, and the display of eclectic or family heirlooms. While I am no millennial, I am a huge lover of collected family heirlooms, vintage items and traditional styling! Chintz dishes are one of them!
Collections for me contain interesting stories, whether it be dishes, milk glass, primitive pieces, or a simple bottle collection. I've often wondered who owned the treasure, where they lived, what their homes were like, and if they had a happy, healthy home!
Is Chintz china?
The short answer is yes. But here is the thing. Chintz china has captivated the imaginations of designers and homemakers alike for centuries. I'm certainly one of them.
Traditional chintz china features brightly-colored floral patterns against a white backdrop, creating an eye-catching combination that is perfect for any gathering. In my opinion, not only does chintz china make a beautiful display, but it's also incredibly durable and can last for years under proper care.
Shop My Favorite dishes here

Chic is Back – Pattern Trend of 2021
Chintz is back and its iconic floral design adds vibrancy to any home! Whether you're looking for a touch of nature with some greenery or simply want more color in your living space, chintz is an easy way to bring life back into the room. This classic pattern may never really go out of style but now it's here again – ready to make your home as cheerful as ever!
Collecting Dishes
Collecting treasures from the past makes me wonder if those that originally held them, loved using them and what might they have served to their guests on them! I have my share of different collections and as you know, I use all of them happily!
These are the things that make a home beautiful to me. These are the things that bring your home to life!
I wonder what you collect in your home? Leave in the comments below to let me know I'm not alone in my collecting frenzy!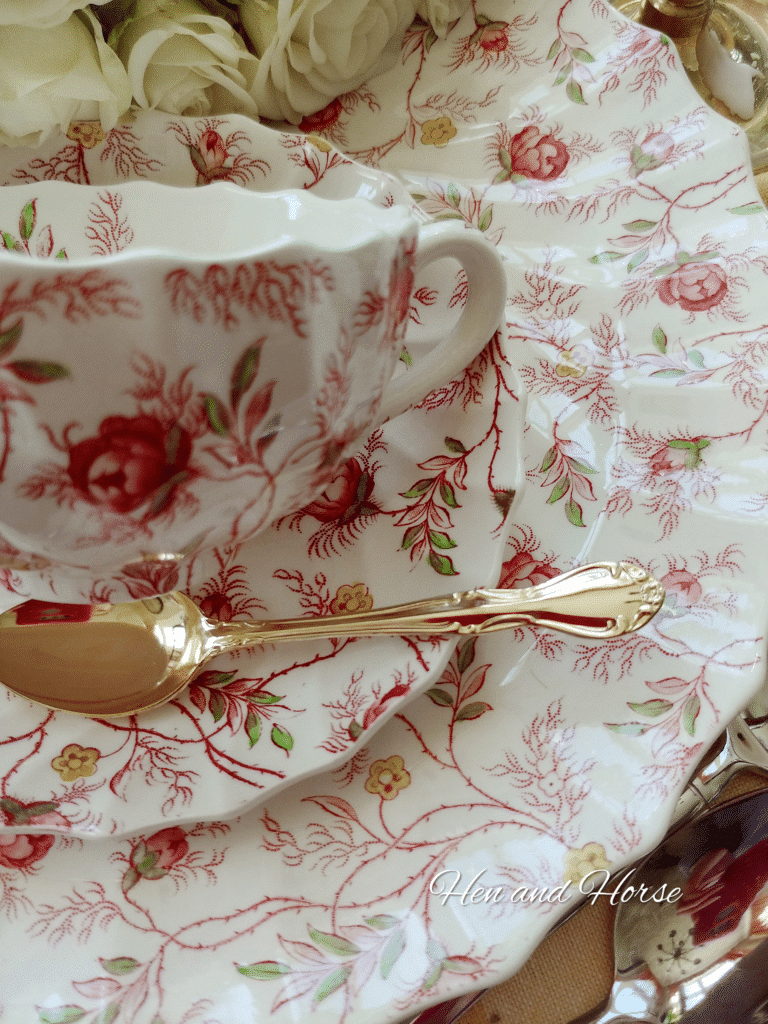 It's a personal choice with pattern trends. Most importantly your home should bring you JOY!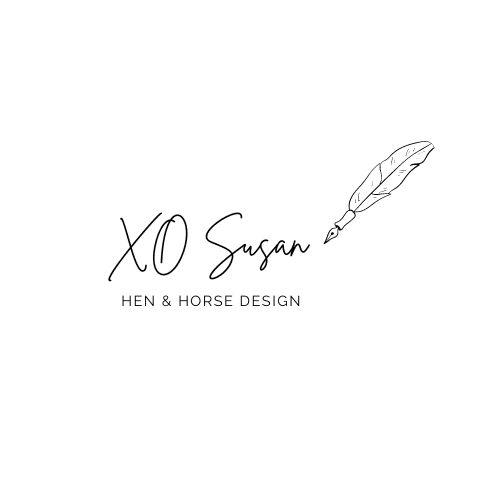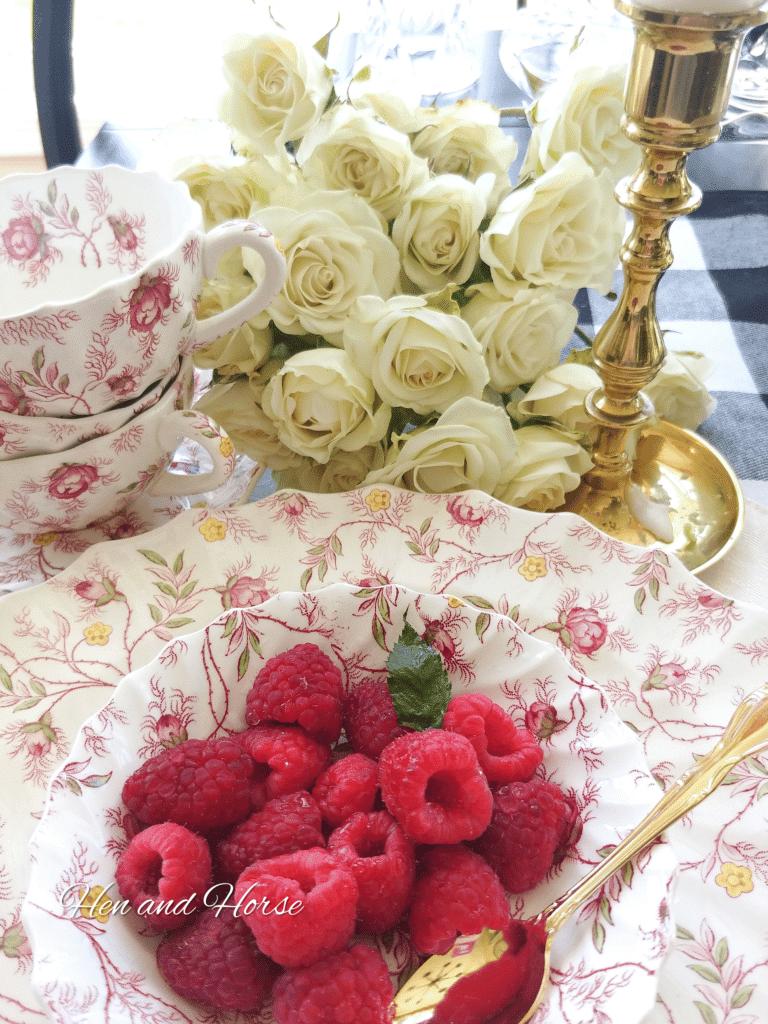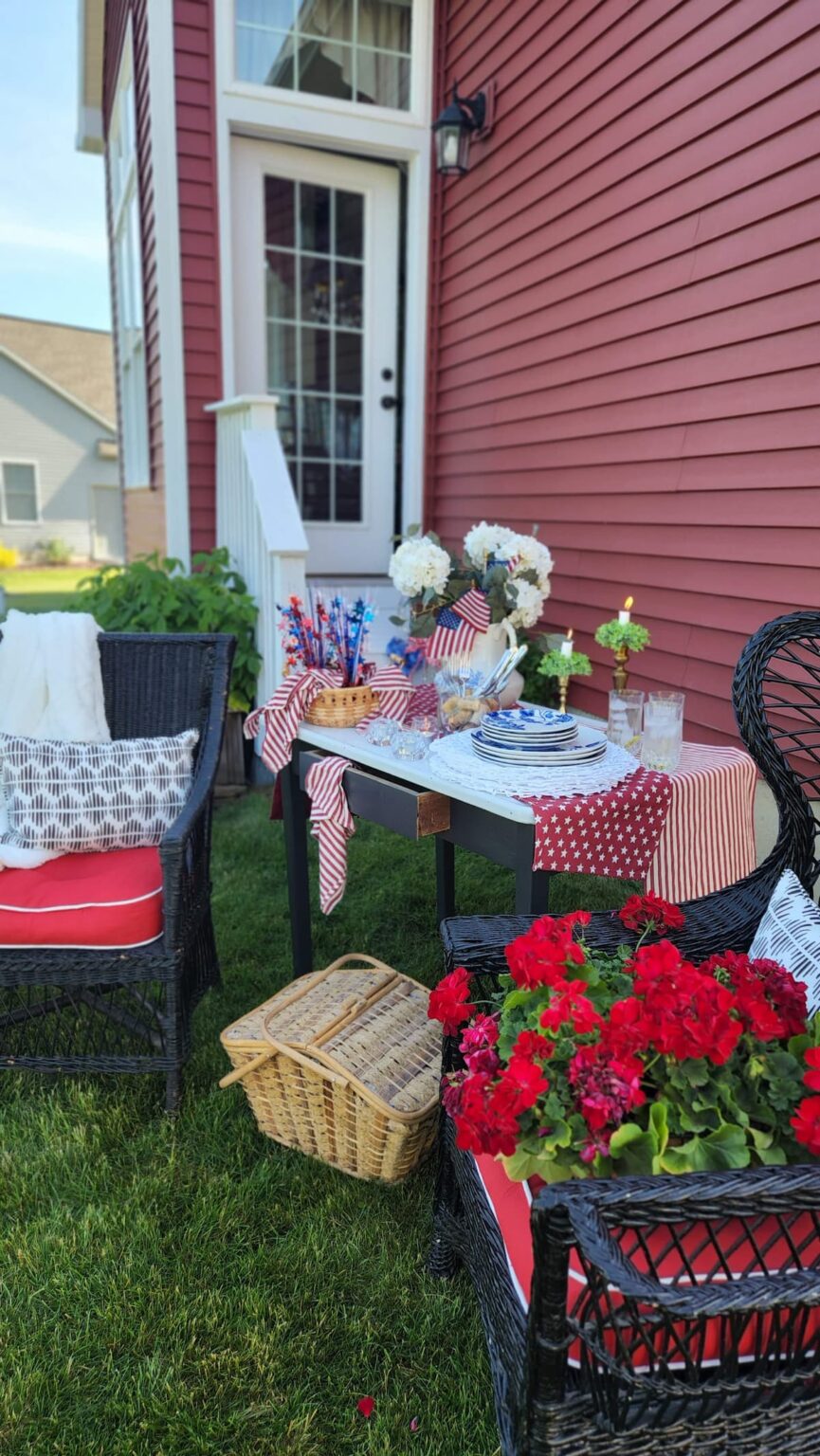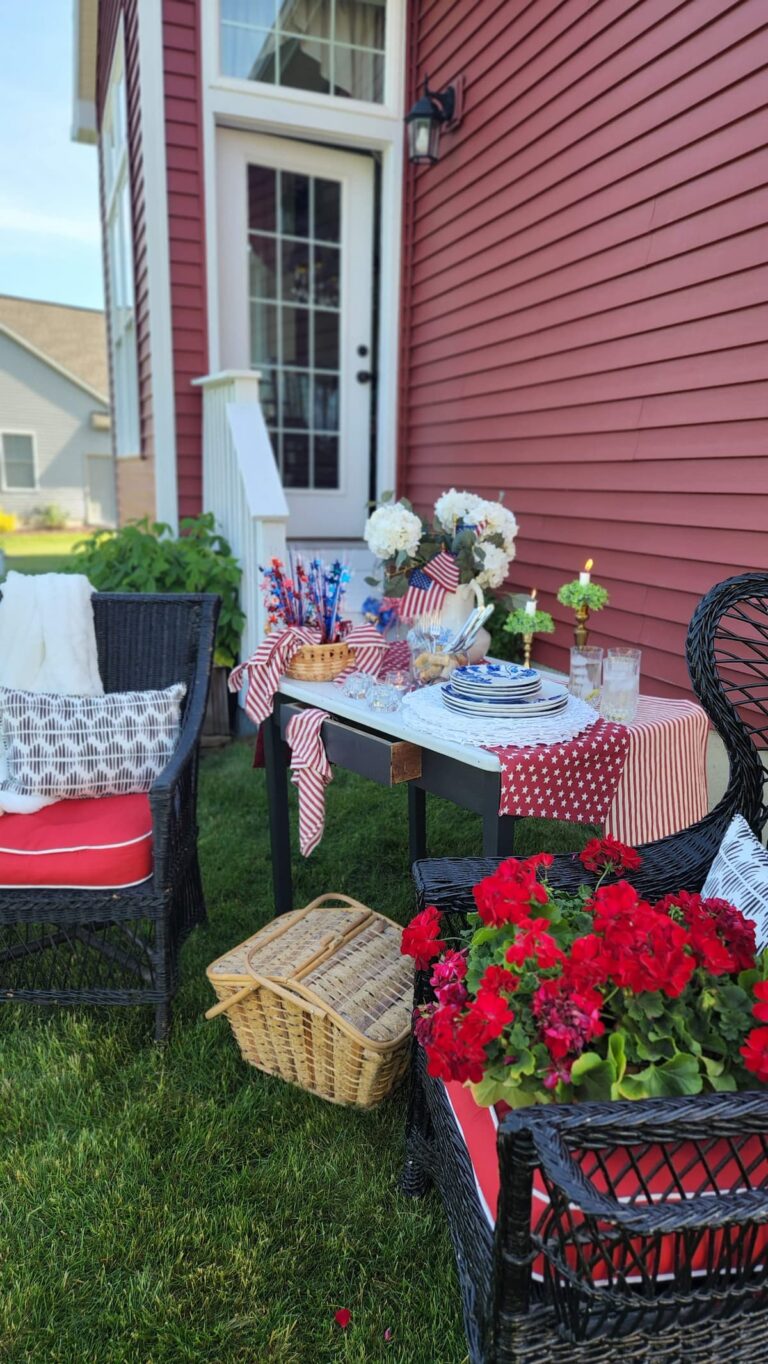 Sharing 17 festive memorial day table decor ideas that are easy, and a fun way to start your memorial day weekend!