Easy Fall Mantle Decor Ideas You Can Create Today
The mantle is a great place to decorate for fall. Here are some easy fall mantle decor ideas you can use to change it up this season!
Don't get me wrong. I'm totally hanging on to every last day of summer, but we all know what's next! Fall will be here before we know it and I must say, as much as I love summer, the racetrack, visiting the horses, and icy margaritas, I also love the crisp fall air and the colors of autumn.
Summer to Autumn Decorating Inspiration
First, I would like to thank you Kristy @kristymastrandonas for hosting today's summer-to-fall decor blog hop. Sit back and relax because you're about to find a boatload of beautiful inspiration here. 
Next, if you are coming over from my friend Wendy @wmdesignhouse welcome! Isn't Wendy so creative? Each week she continues to amaze me with her wonderful ideas! 
Fall is My Favorite Season
Without a doubt, fall is an amazing time of year. All the leaves start to change color, the weather is cooling down, and the holidays are just around the corner.
One of my favorite ways to get ready for fall is by decorating my home with all sorts of autumnal goodies. If you're looking for some easy fall mantle decor ideas, you've come to the right place. Today, I'm going to show you how to create a simple and festive mantel in just a few minutes using items that you probably already have around your house. Let's get started!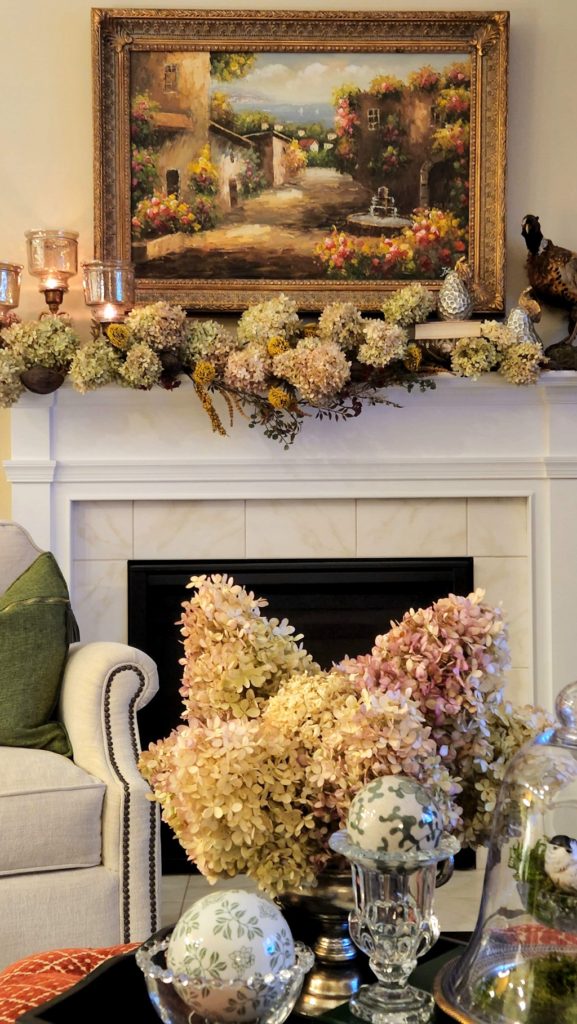 "This post may contain affiliate links which means I may earn a small commission. You may read my
disclosure policy here
".
What do you put on a mantle in the fall?
There are many easy ways to decorate your fall mantle. You can use pumpkins, leaves, or other Fall objects to create a beautiful display. Below are a few ideas to get you started:
– Use a pumpkin as a vase for flowers or Fall branches.
– Fill a bowl with apples or other Fall fruits.
– Tie a wreath or garland on the mantel.
– Place Fall candles on the mantel.
– Arrange Fall leaves in a vase or jar.
3 Easy Steps to Create a Beautiful Fall Mantel
First, I started by pulling out all of the dried hydrangeas from last year. I wanted to bring the pinkish-green color in from the painting over our fireplace. At some point, I'll change out this painting for another, but until I do, I thought the colors in this painting could easily transition over to fall.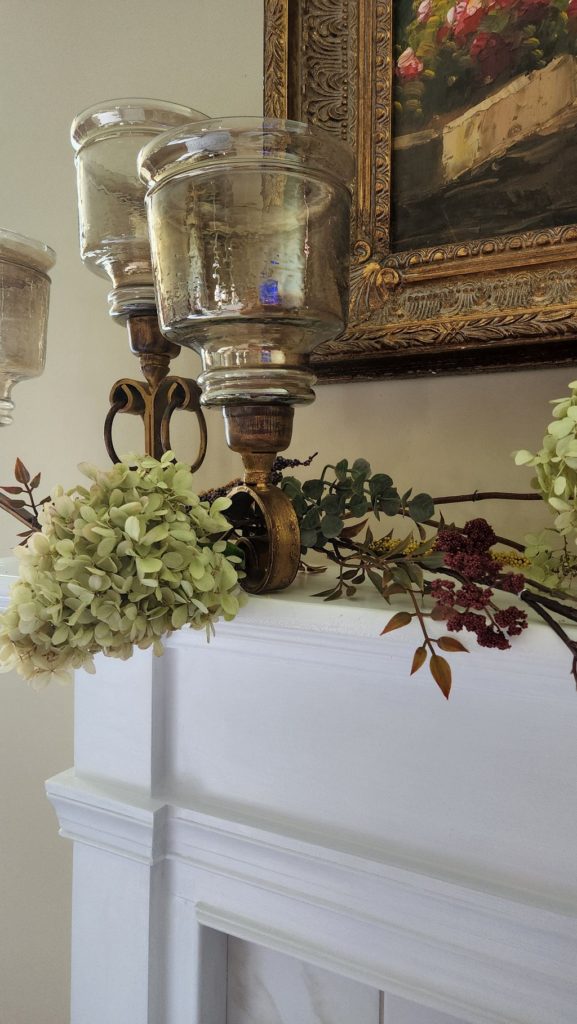 Up next, I layered my dried hydrangeas along the top of my mantel, followed by adding a pretty berry garland.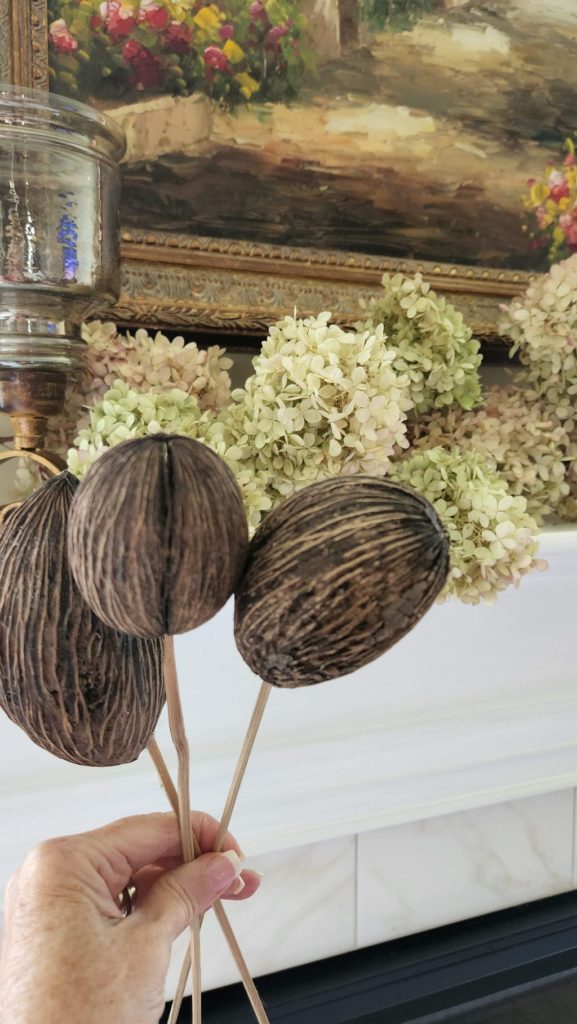 Finally, with a few old books, a medium-sized candelabra, and my lush stuffed pheasant, my mantle was complete. That's it! Easy as pie!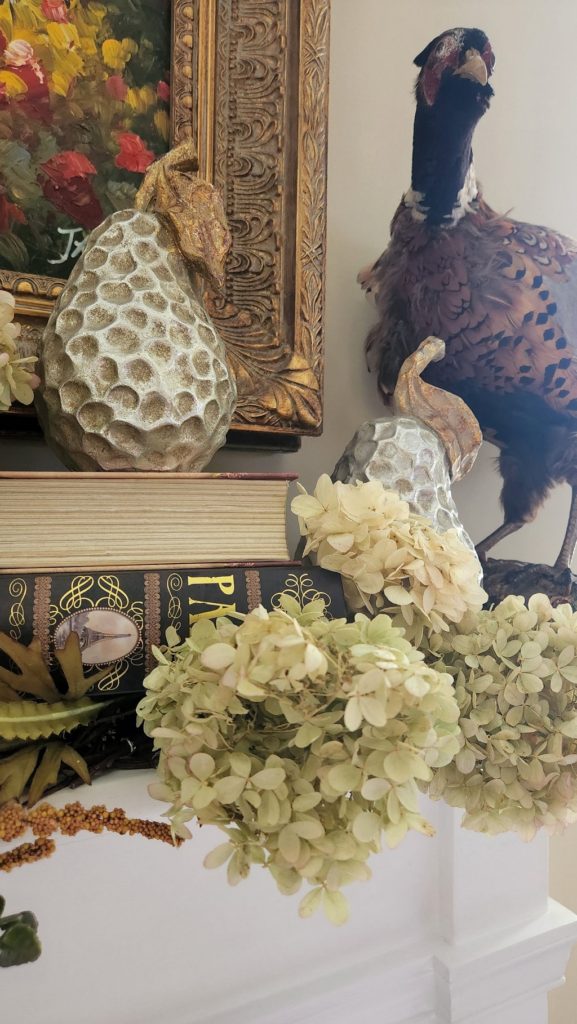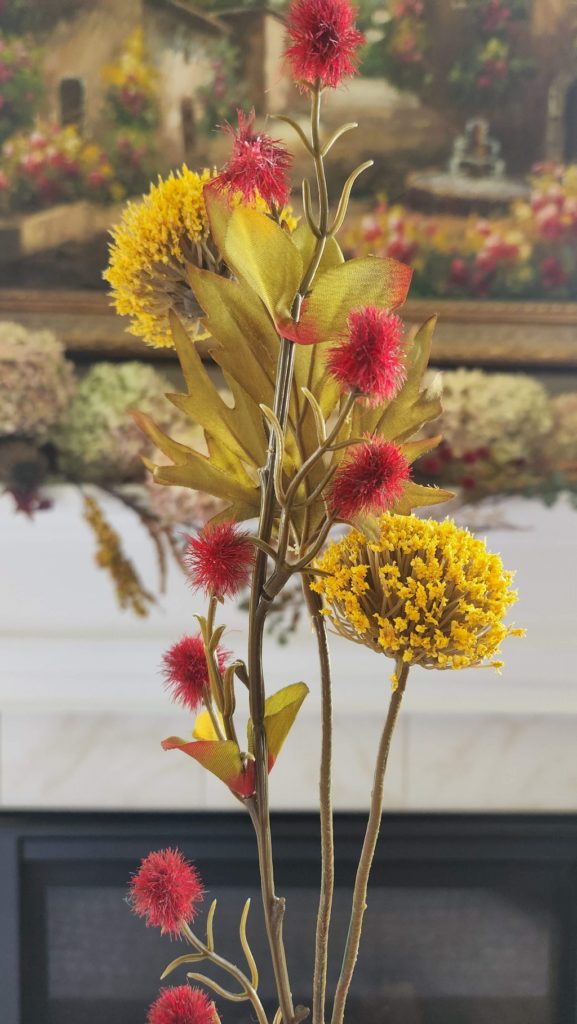 More Ideas for Mantle Decorating
1. Add a festive banner.
2. Drape some autumn-themed garland.
3. String up some colorful lights.
4. Display a pumpkin or two.
5. Lay some straw bales around the mantle.
6. Hang some scarecrows or other fall decorations.
7. Throw pillows in autumn colors are always a great addition.
Have you checked out my other social channels? Be sure you don't miss out on any of my tips, recipes or stories! Follow me on my other social channels for more! Pinterest, Instagram and Facebook.
We hope these ideas have given you some inspiration! If you're looking for more creative ideas, be sure to check out all of the other blog posts. And don't forget to share your photos with us – tag us on Instagram! I'd love to see how your mantle turns out this year.
Pin It To Remember It: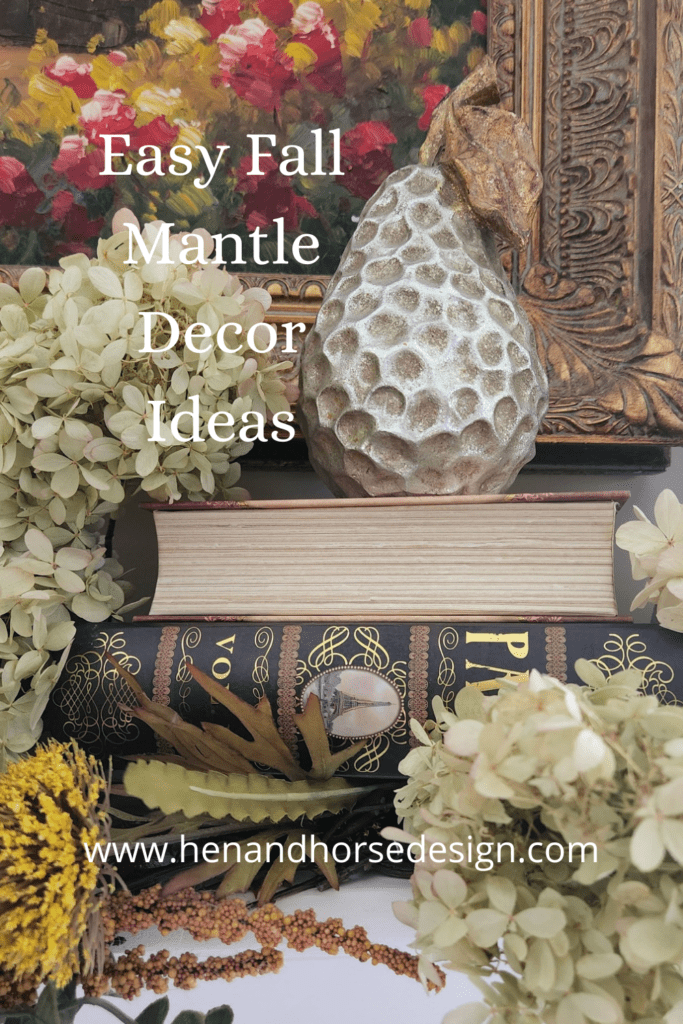 Up next is my dear friend Missy from @sonatahomedesign I've always loved Missy's unique and colorful style. Missy became a friend early on in my blogging journey and I'm so pleased to have met her multiple times in person.
As always, my hope is that you are inspired to create a beautiful fall mantle in your own home, using a few new ideas.
If you enjoyed this post, you may like to read about my favorite rugs here!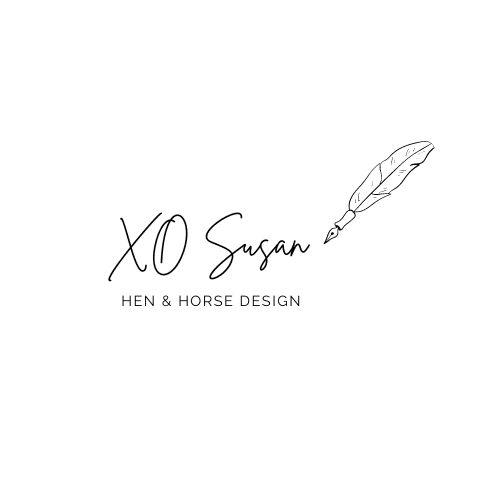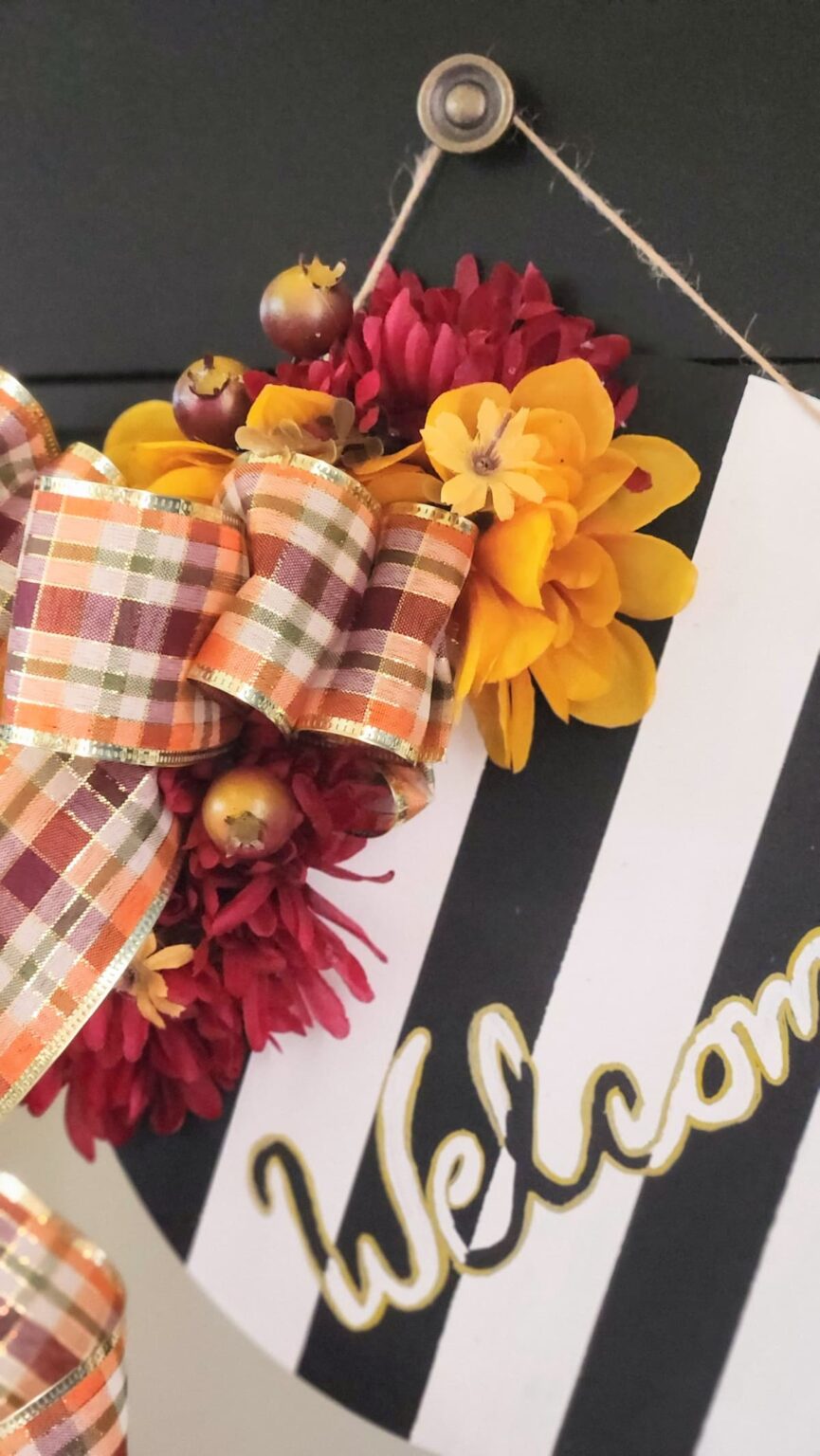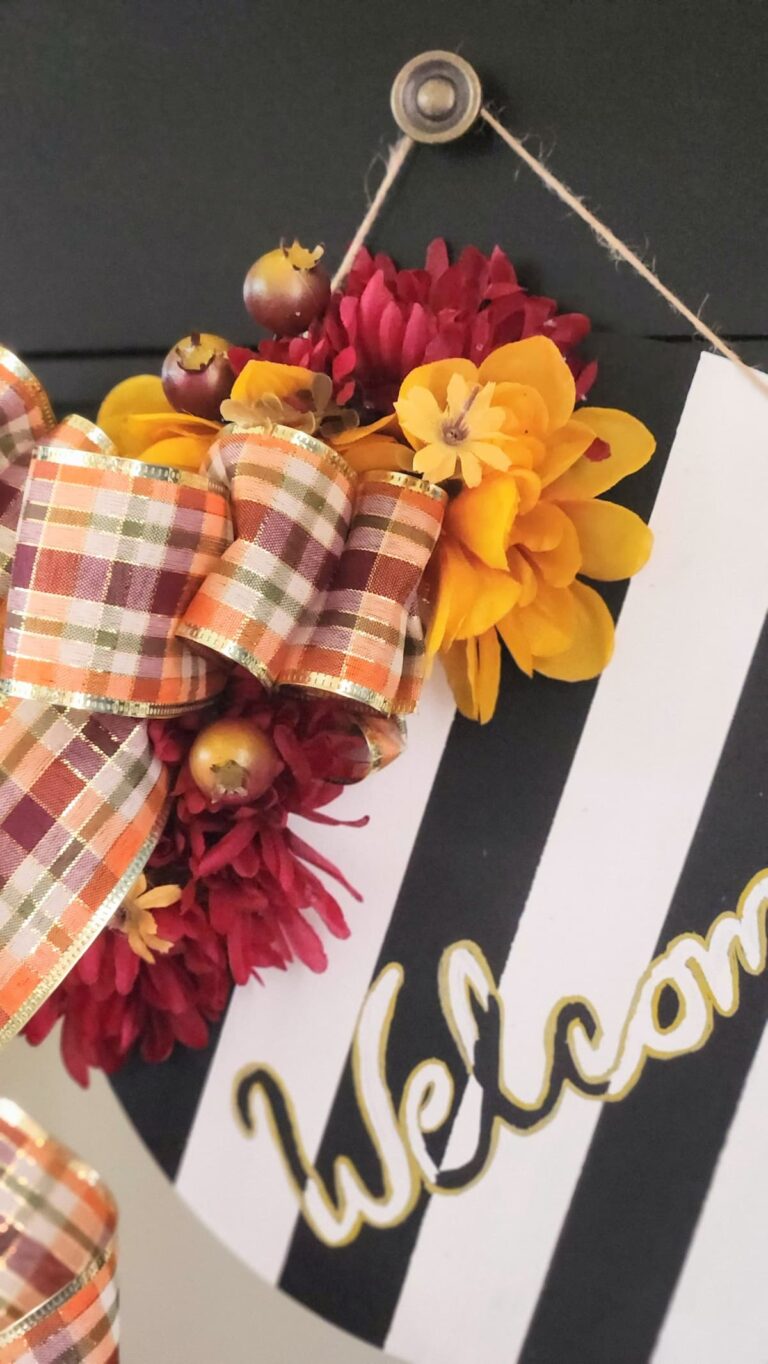 Hey there, crafty friend! Are you ready to dive headfirst into the wonderful world of DIY door hangers? Picture this: a cozy afternoon with your favorite tunes playing in the background, a table overflowing with colorful paints and craft supplies, and an empty wooden door hanger just waiting for your creative touch. It's like a mini canvas for your front door, and trust me, the possibilities are endless for a new pretty welcome sign.