Easy Nut-Free Pesto Recipe You Can Make in 10 Minutes
Pesto is a flavorful sauce that can be used in a variety of dishes.  Traditional pesto is usually made with basil, olive oil, Parmesan cheese, pine nuts, and garlic, and it's a great way to add flavor to pasta, chicken, or fish. But what if you have nut allergies? Not to worry. I've got the perfect easy nut-free pesto recipe you can make in 10 minutes, just for you. 
If you're looking for a quick and delicious homemade pesto, you've come to the right place. Why have store-bought pesto when you can have the freshest pesto? This recipe can be made in just 10 minutes!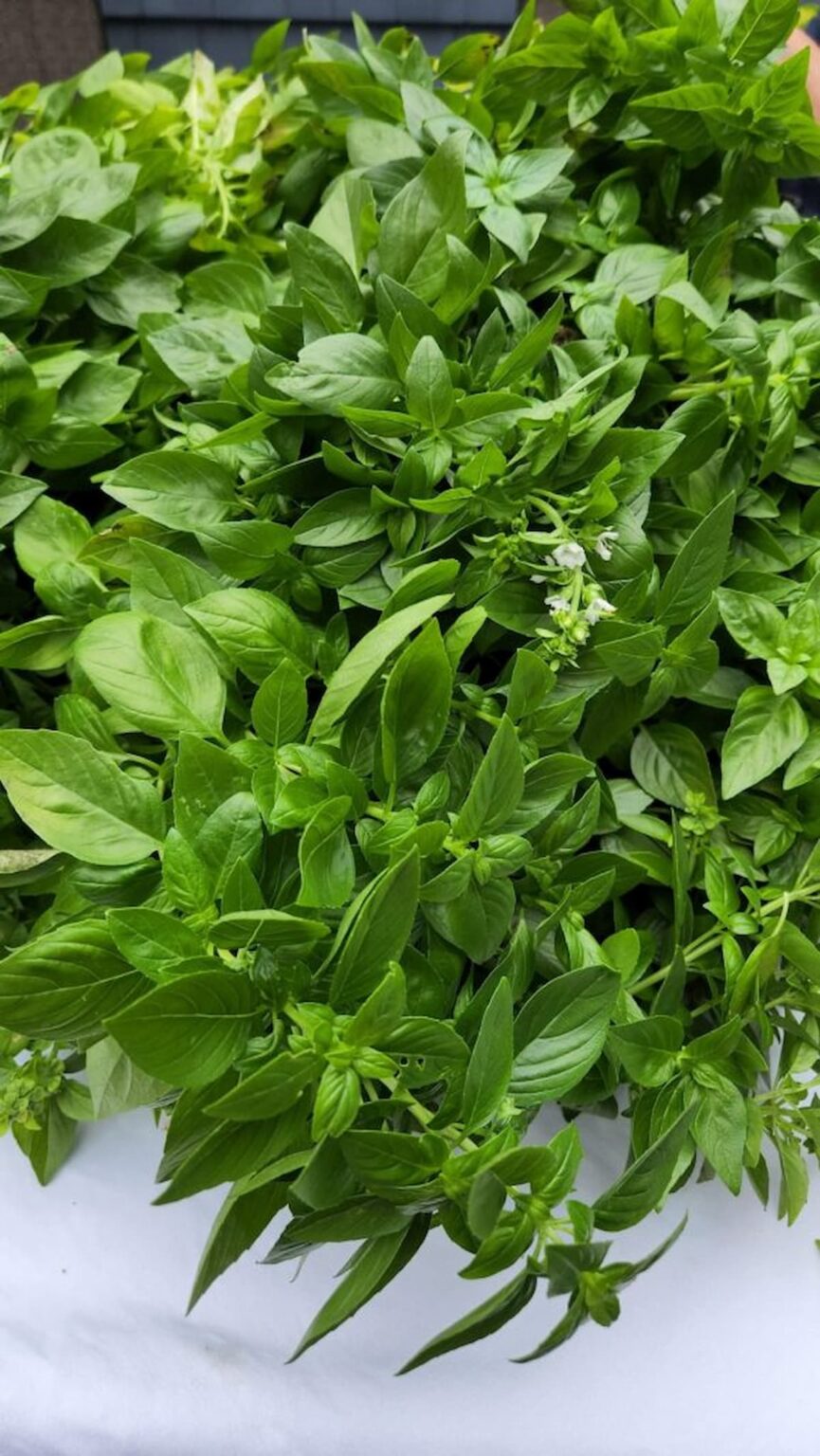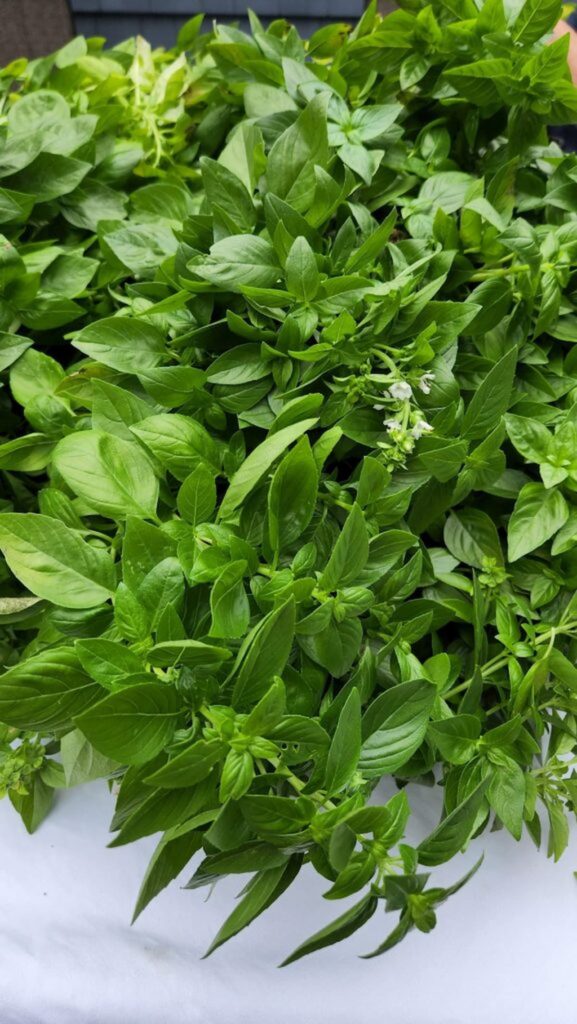 "This post may contain affiliate links which means I may earn a small commission. You may read my
disclosure policy here
".
Allow me to back up just for a second or two here. When my brother asked my sisters and me to come over to make pesto, I thought it would be an hour or so. I mean, how long can it take right? It's a ten-minute recipe.
When I came around the corner, I saw piles! Huge piles and a surplus of basil!
​This was not going to be a five-minute job as they say!
We chatted, listened to Italian music, and drank a little wine! Of course!
How fun does that sound! Then came the 'plucking', and more plucking!
In full disclosure, technically, it would only take you 10 minutes to make, unless, of course, you are at my brother's home with piles of basil!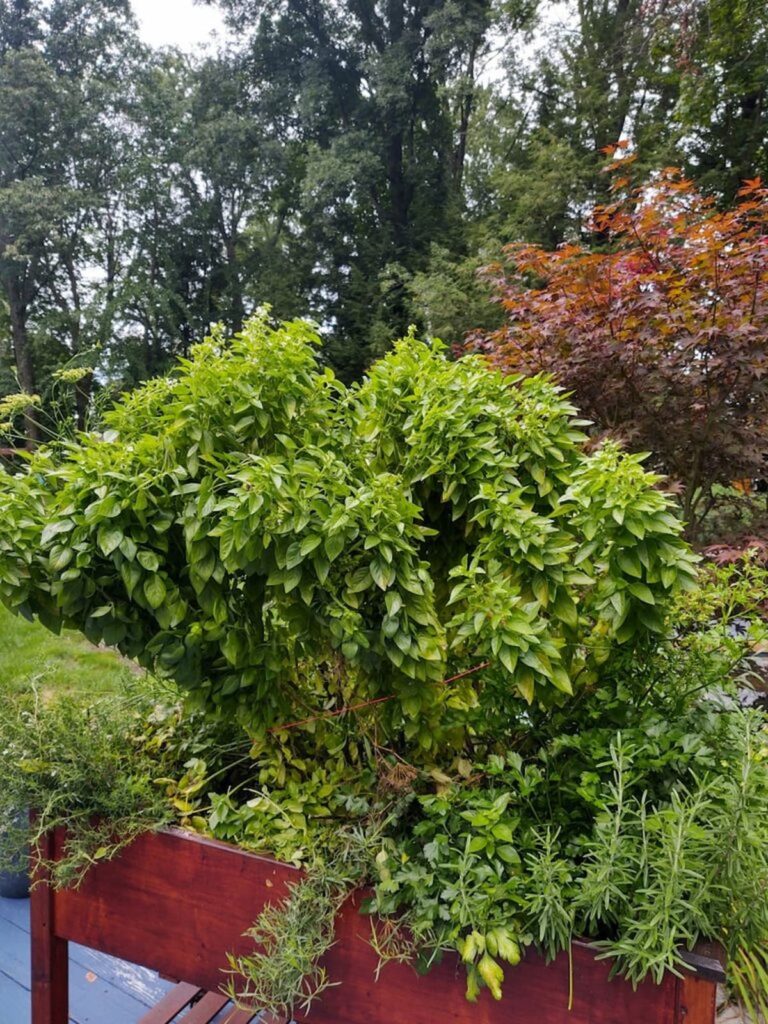 What Can I Use Instead of Nuts in Pesto?
​If you have a tree nut allergy and are looking for an easy recipe, try substituting seeds like sunflower or pumpkin seeds for a delicious, nut-free alternative. These quality ingredients provide a similar crunch and nutty flavor, making it a safe and simple option for your pesto dishes.
What is Nut-Free Pesto Made Of?
The best way to describe what nut-free pesto is made of is a delicious basil sauce made with lush green leaves and without pine nuts, offering a safe and allergy-friendly alternative.
What is the purpose of nuts in pesto?
Nuts in pesto, my friend, are like the secret agents of flavor! They swoop in with their rich, nutty charm to add depth and character to that vibrant green basil sauce. Just as a superhero has a sidekick,
Basil has its trusty companion in nuts. They bring a satisfying crunch and a delightful nuttiness to the party, making every bite of pesto an adventure for your taste buds. The good news is that if you cannot have nuts, alternatives may be used to provide that delicious nutty flavor.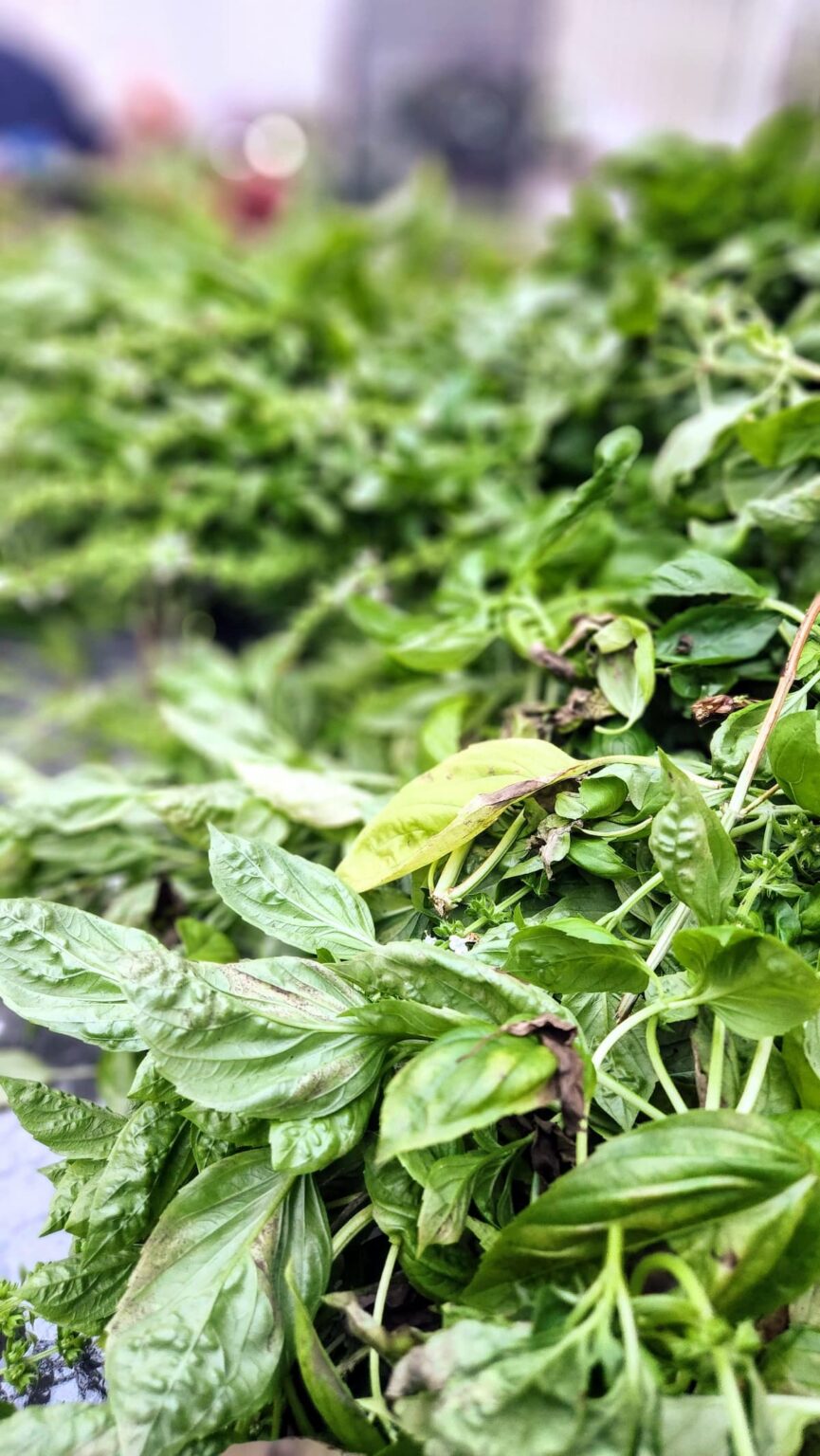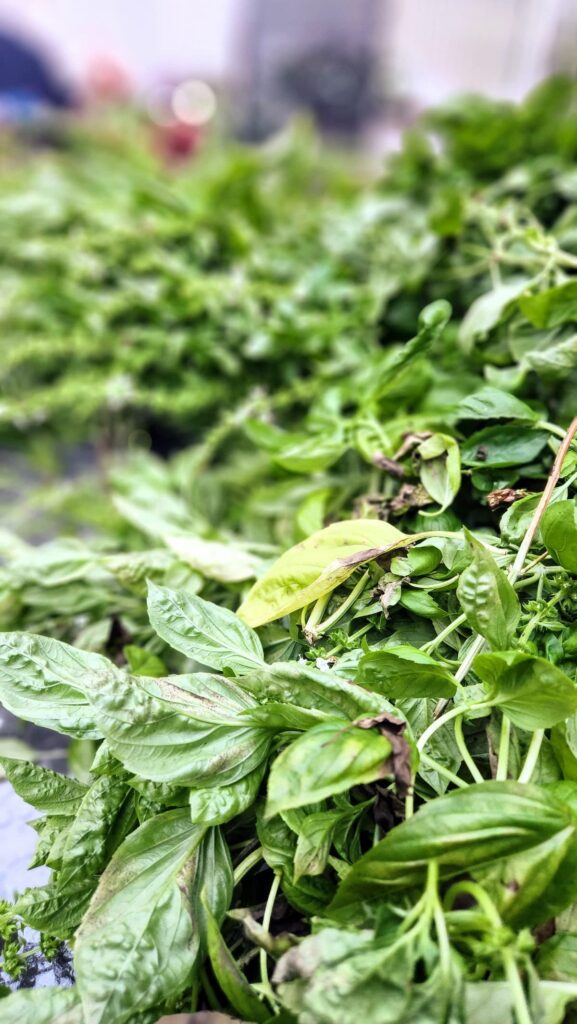 Elevate Your Pesto Experience with Pecorino Romano Cheese
One of our favorite ways to enjoy fresh pesto is by giving it a unique twist with Pecorino Romano cheese. This Italian cheese adds a rich and savory depth to the traditional basil pesto, elevating its flavor profile. With just a handful of ingredients, you can transform your ordinary pasta or sandwich into a culinary delight that's bursting with our favorite things: vibrant green pesto and the unmistakable taste of Pecorino Romano.
Whether you're drizzling it over a bowl of steaming pasta or spreading it on a warm slice of bread, this nut-free pesto recipe is a true celebration of our favorite flavors. The combination of fresh ingredients and the kick from Pecorino Romano makes it a delightful addition to any meal.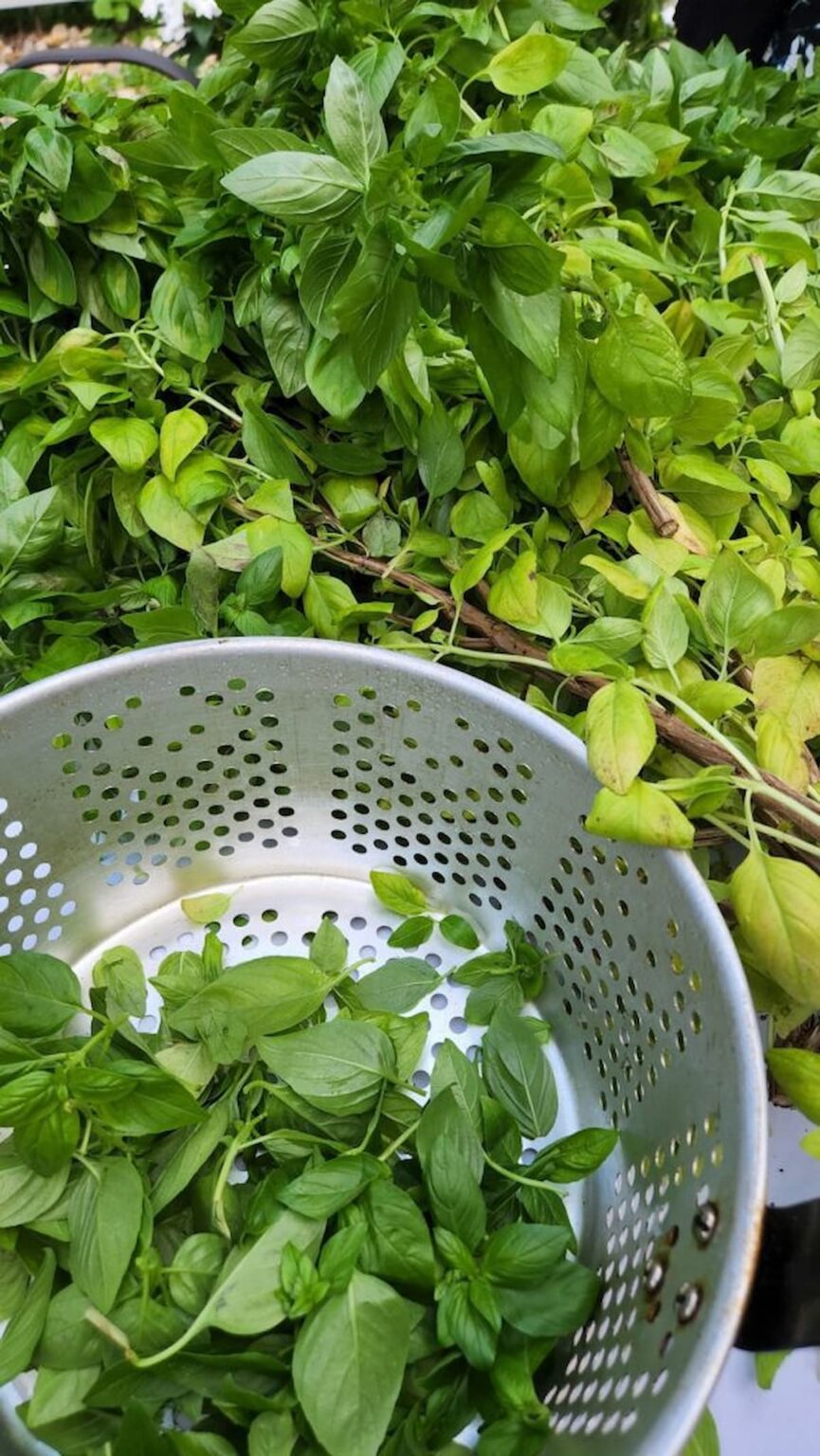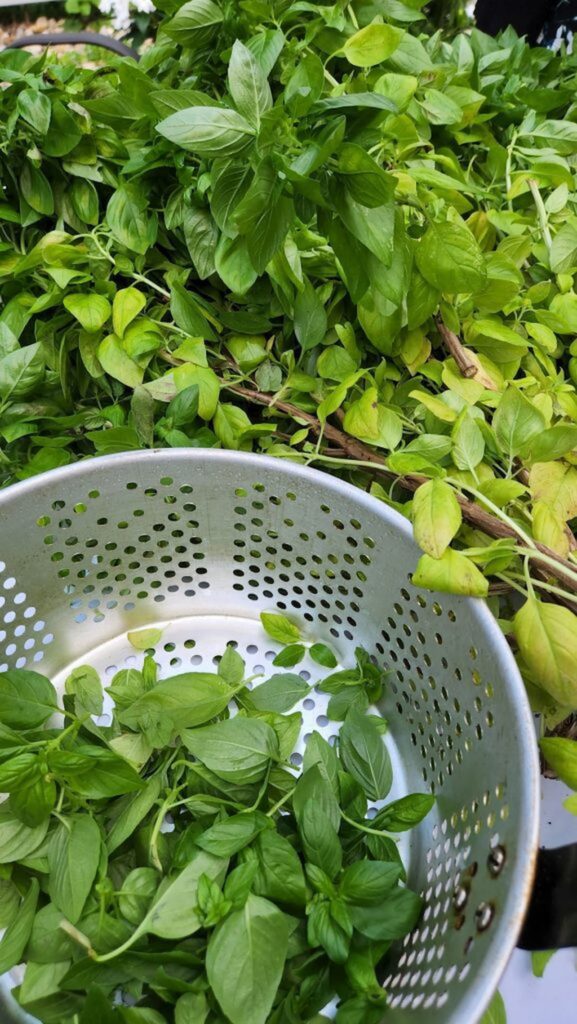 Is Pesto Actually Healthy?
Yes! Homemade pesto is a great way to get your daily dose of vegetables. It is packed with antioxidants, vitamins, and minerals. In addition, pesto is a good source of healthy fats, which are beneficial for your heart and brain.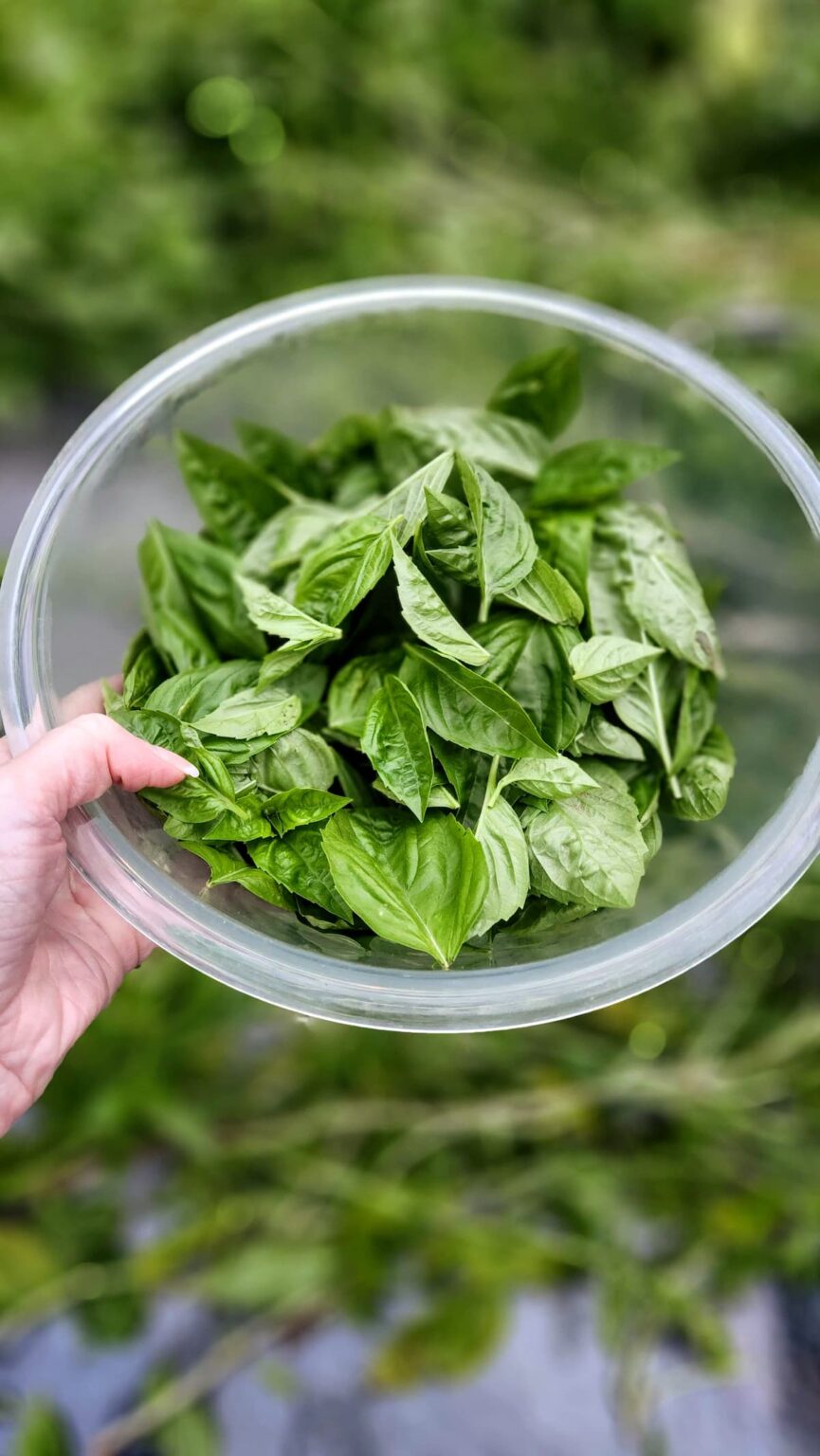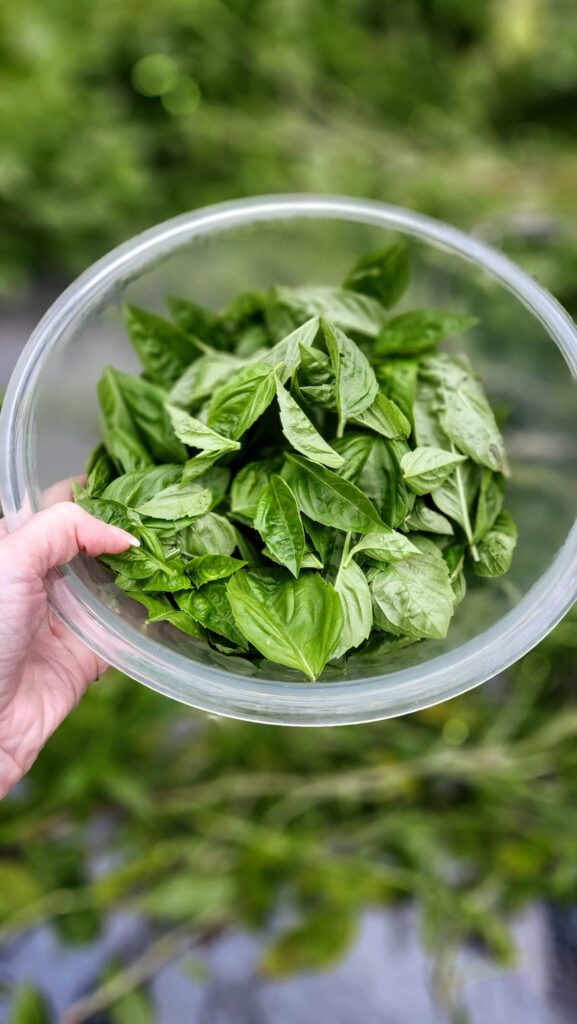 What Type of Pasta to Use for Your Healthy Pesto
When picking out pasta for your pesto sauce, there are a few things you'll want to consider. First, decide what type of hot pasta you want to use. There are many different types of pasta, from thin spaghetti to thick fettuccine.
If you're looking for a light and refreshing sauce, go with something like angel hair pasta or thin spaghetti. If you're looking for a heartier dish, try using fettuccine or another thick pasta.
And finally, consider the ingredients that you'll be using in your pesto sauce. If you're using lots of fresh herbs, go with thinner pasta so the flavors can shine through. If you're using more hearty ingredients like nuts and cheese, go with thicker pasta to balance out the flavors. Any leftover pesto may be stored in an airtight container.
What You Will Need:
Fresh basil leaves (pluck only the best leaves and leave the wilted leaves in the compost bin)
Extra-virgin olive oil
Parmesan cheese
Garlic cloves peeled
Salt and black pepper
Lemon juice
Ice cubes
Pine nuts (optional for those without a nut allergy )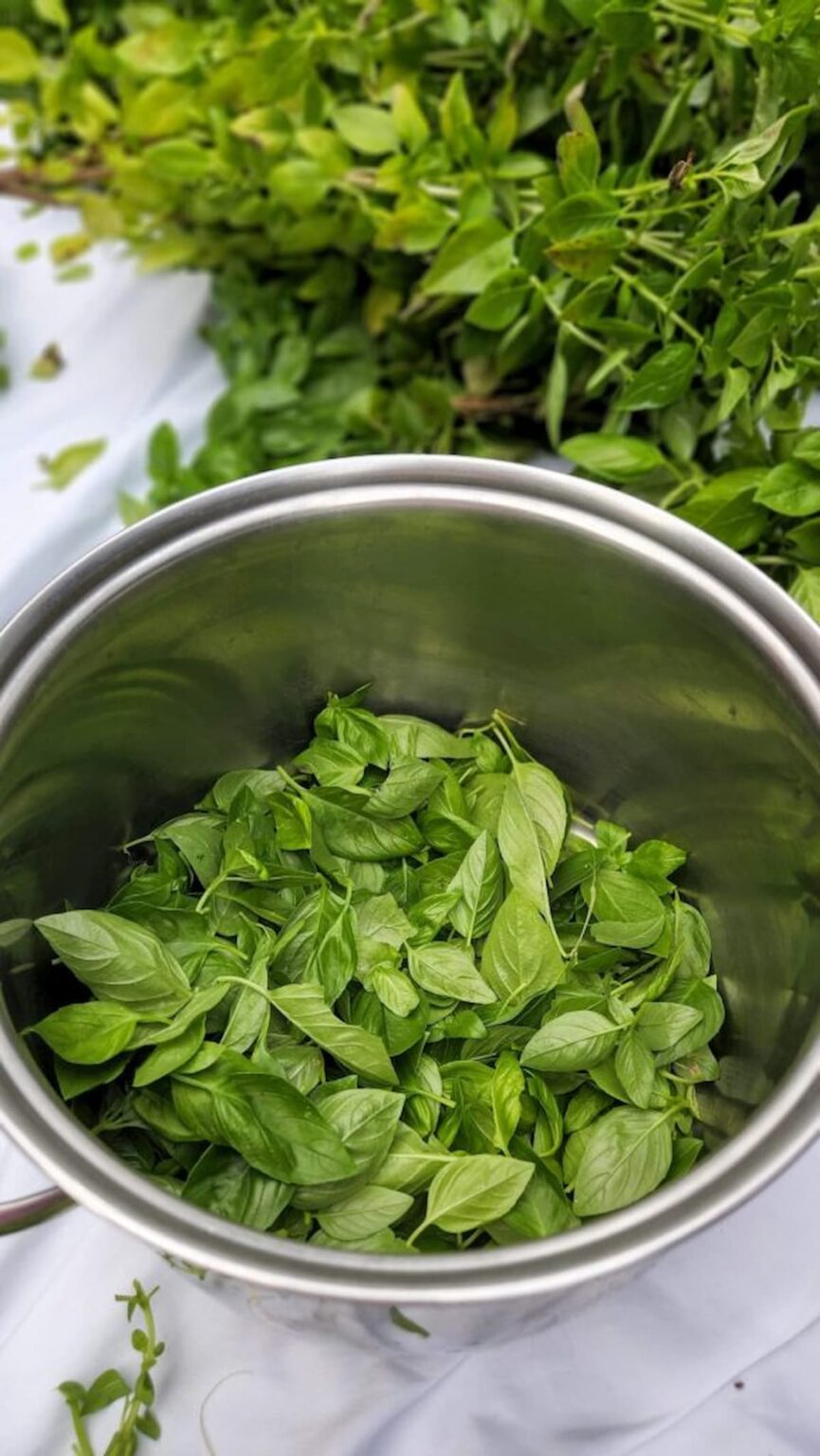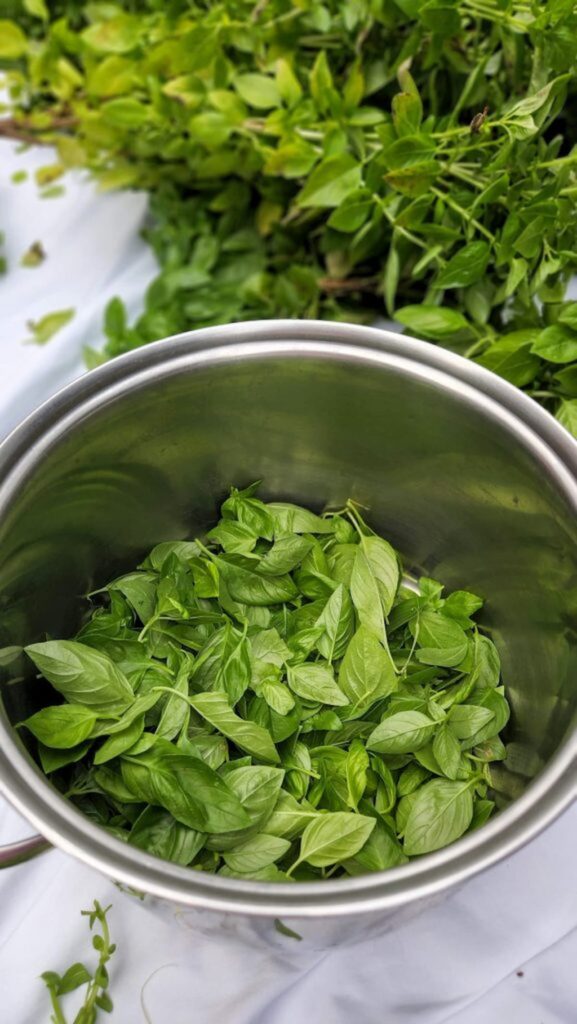 Once you have your leaves plucked, it's time to blend then with the olive oil.
Equipment to use: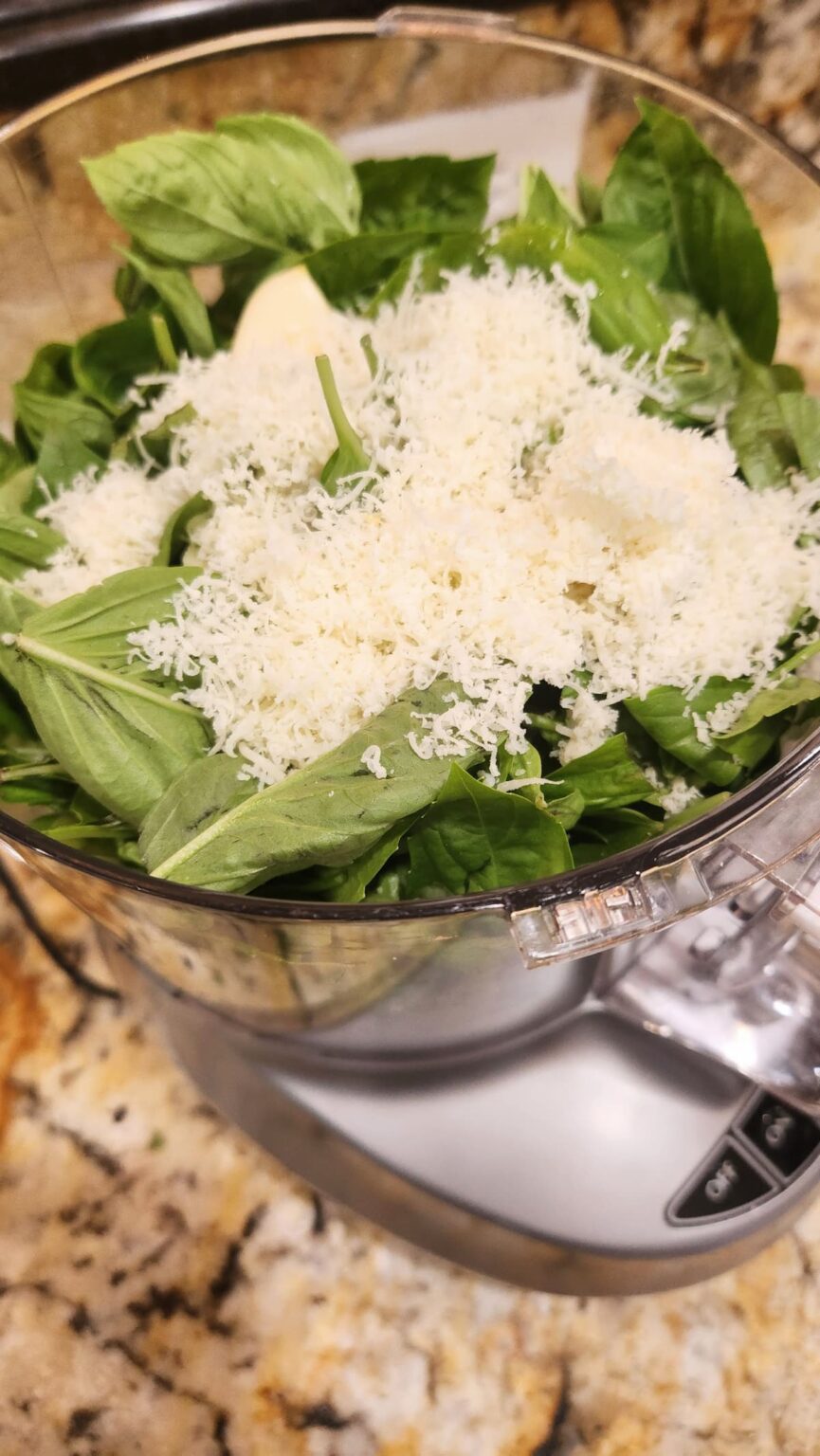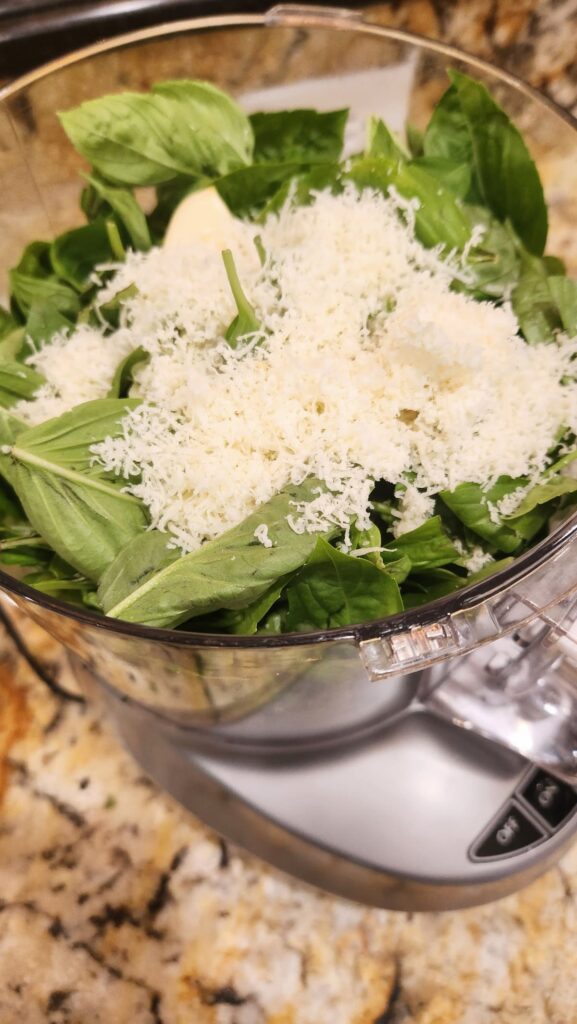 Add parmesan, olive oil, and garlic to your food processor.
Ingredient measurements 
4 cups Fresh Basil
3//4 cup Extra virgin Olive Oil Use a quality extra virgin olive oil
6 cloves fresh Garlic cut garlic cloves in half ( as much as desired )
Fresh Lemon Juice
1/4 cup Grated
Parmesan Cheese1 Ice Cube (This will help shock the basil to keep it bright green)
Step-by-step Instruction:  
First, pluck 4 cups of fresh basil from the plant (remove any leaves that are brown, wilted, or yellow)
Add basil to food processor bowl
Blend with 3/4 cup of Olive oil
Mix in minced Garlic Cloves
Squeeze a splash of Lemon Juice
Pulse until blended but not overly so (approximately 15 seconds)
Scrape down the side of the bowl and pulse for 5 more seconds
Add one or two ice cubes (keeps the green, green)
Easy Nut-Free Pesto Recipe You Can Make in 10 Minutes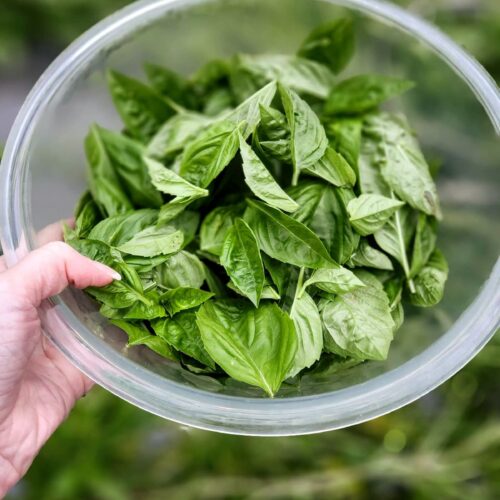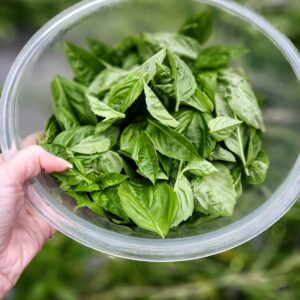 Easy Nut-Free Pesto Recipe You Can Make in 10 Minutes
Equipment
Food Processor

Bowl

Garlic Press

Paring Knife
Ingredients
4

cups

Fresh Basil

3//4

cup

Olive Oil

Use a quality extra virgin olive oil

6

cloves

Garlic

cut garlic cloves in half ( as much as desired )

squeese

Fresh Lemon Juice

1/4

cup

Grated Parmesean Cheese

1

Ice Cube

This will help shock the basil to keep it green
Instructions
Pluck 4 cups of fresh basil from plant

Add basil to food processor bowl

Blend with 3/4 cup of Olive oil

Pulse until blended but not overly so (approximately 15 seconds)

Scrape down side of bowl and pulse for 5 more seconds
Tips
Tossing in one or two ice cubes will shock the basil and keep it a bright green color green than turning it brown.
If blanching first, dip the leaves in hot water for 2 minutes, then quickly place them in an ice bath.
Pesto may be stored in a zip-lock bag in the freezer until ready to use.
Freshly made pesto may be stored in the refrigerator for up to a week.
Wrap a pretty ribbon around a small jar and give it as a gift to someone special!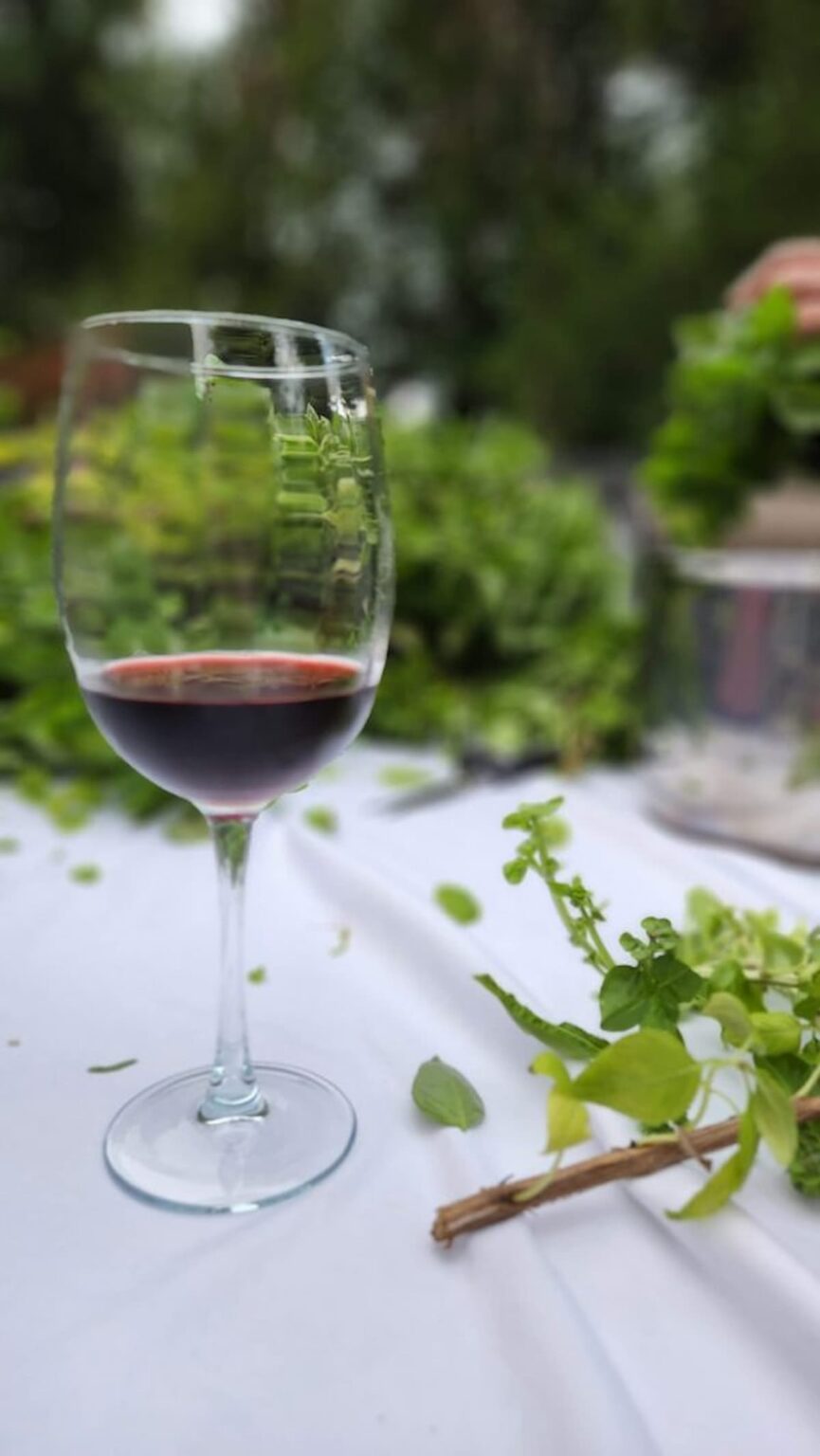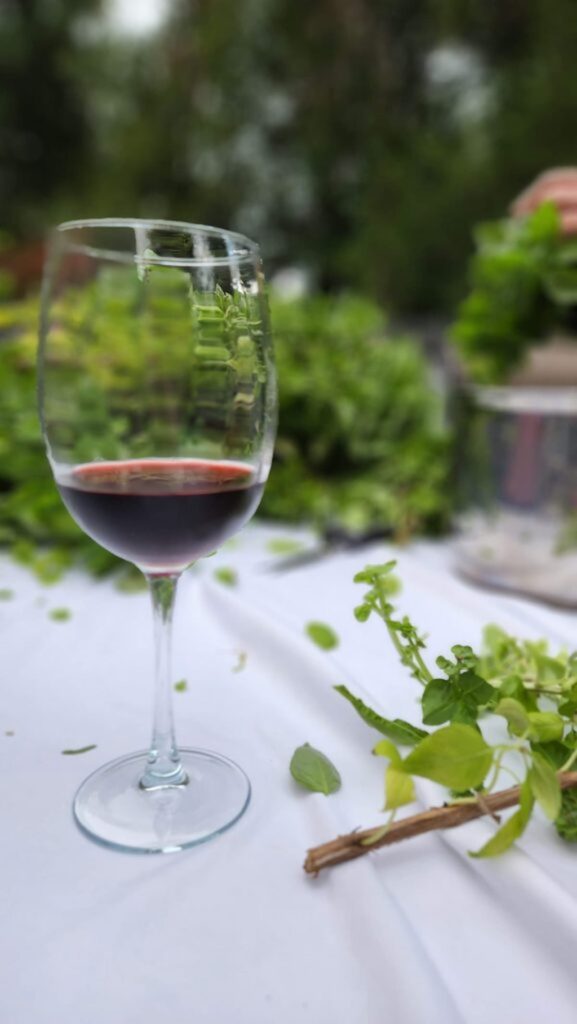 As with any gathering, we shared a glass of wine and some delicious appetizers.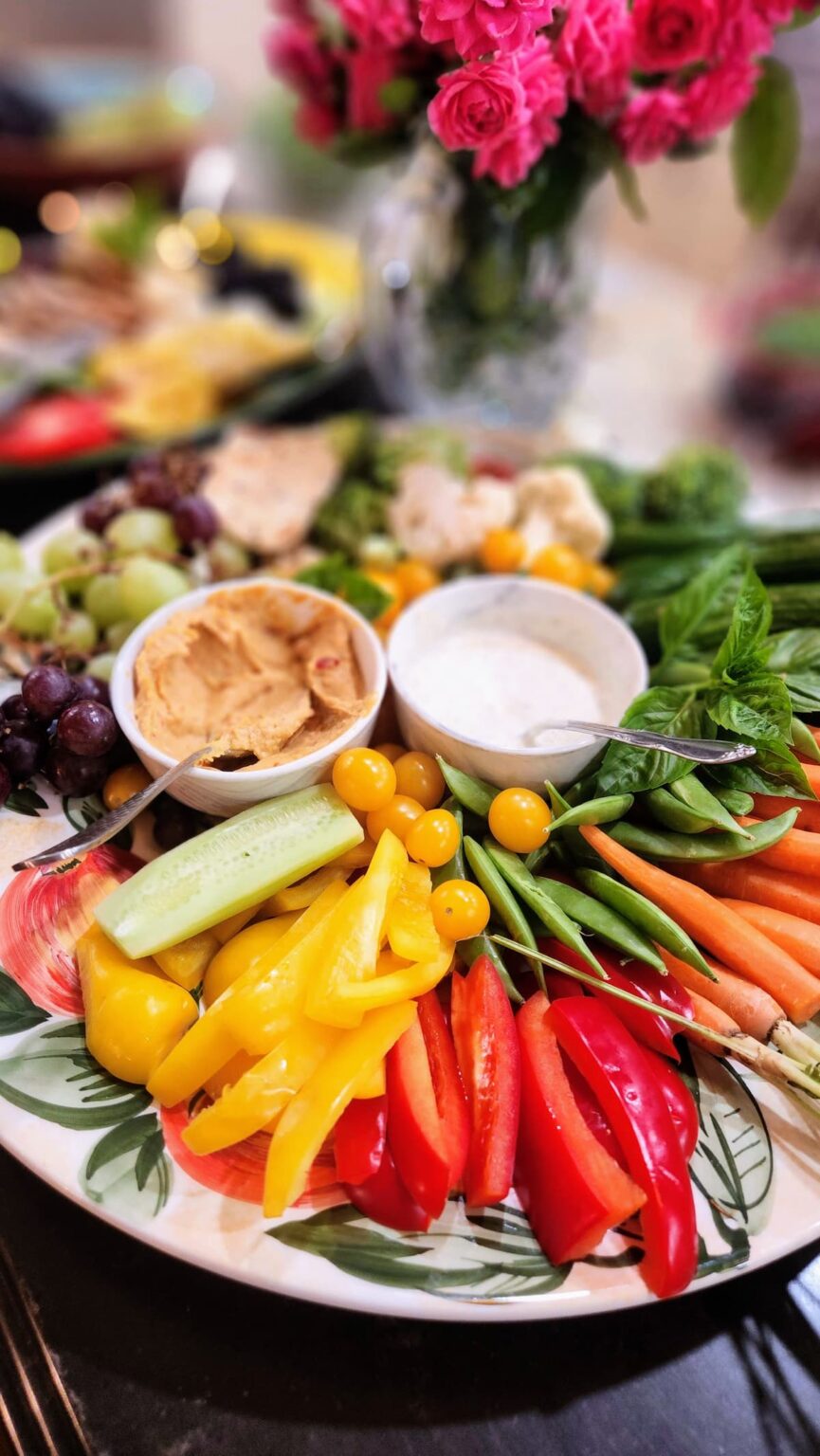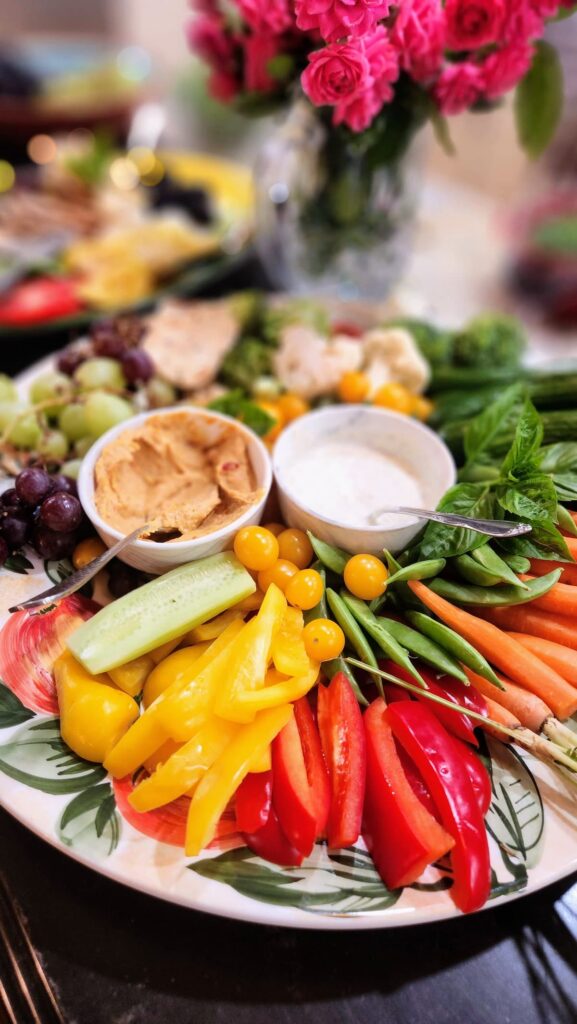 Love Pesto? How about these Amazing Basil Pesto Recipes?
I came across some fantastic recipes on the web that explore various ways to make pesto easy and delicious while providing nut-free alternatives. Michele from Vintage Home Designs shared her ingenious method of freezing basil pesto, making it perfect for easy dinner prep. It's a game-changer for those looking to enjoy the fresh taste of homemade pesto without the hassle.
If you're on the hunt for a new chicken recipe, Jamie from Family Savvy has a mouthwatering baked chicken pesto parmigiana that's sure to please your taste buds. It's a delightful fusion of flavors and a testament to the versatility of pesto in different dishes.
And for a delightful twist on the classic, Love and Lemons presents a pesto pizza that's hard to resist. Sun-dried tomatoes add a burst of intense flavor to this already delicious pesto recipe, making it a must-try for pizza enthusiasts.
Lastly, Skinny Taste's grilled pesto shrimp skewers are a true treat for seafood lovers. These skewers, featuring nut-free alternatives, are bound to leave you drooling and satisfied with their savory, herbaceous goodness.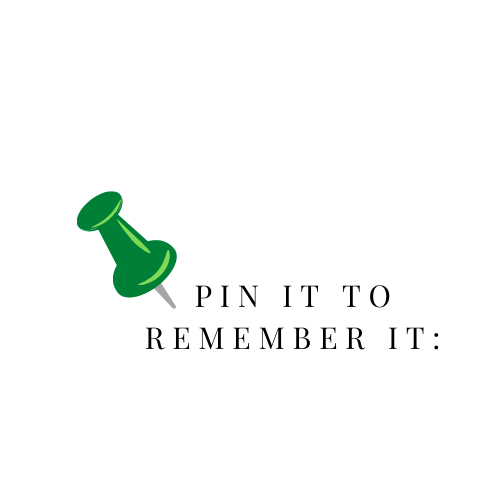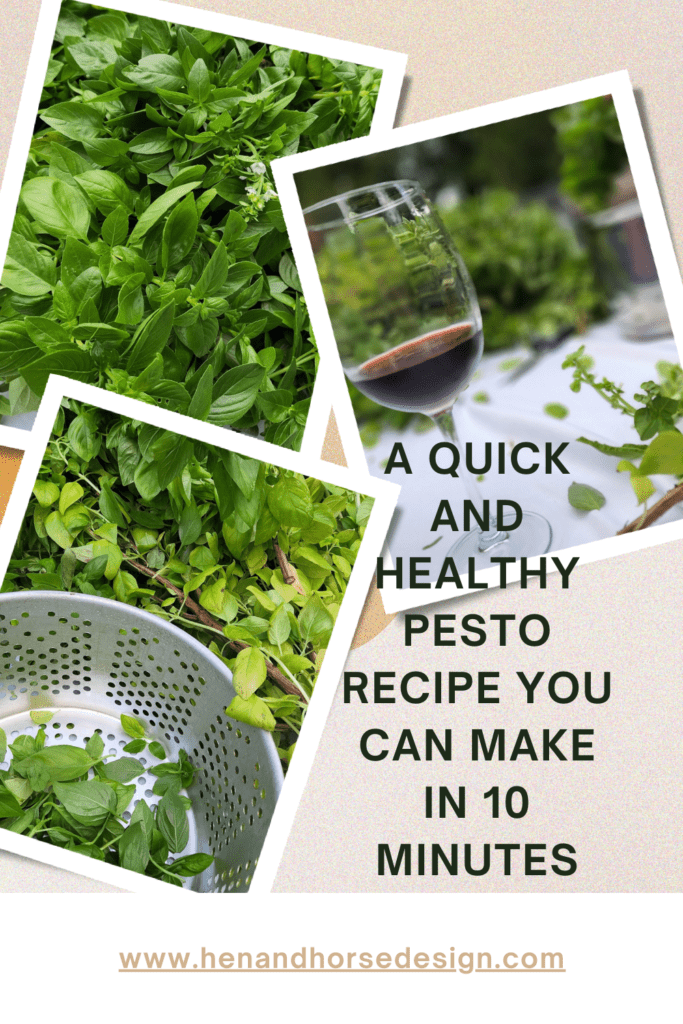 Pesto is the perfect way to use up all of those beautiful basil greens that are taking over your fridge. It's also a great way to get in some healthy fats and protein, thanks to the addition of nuts or seeds. If you make a big batch of fresh basil pesto, you can have it on hand for quick meals all week long and during the winter months. So go ahead and whip up a batch of this easy pesto – we promise you won't regret it! Your family will give it a 5-star rating!
Have you checked out my other social channels? Be sure you don't miss out on any of my tips, recipes, or stories! ( you know I love a good story. Follow me on my other social channels for more! Pinterest, Instagram, and Facebook. 
If you liked this post, let me know in the comments below. I love hearing from you!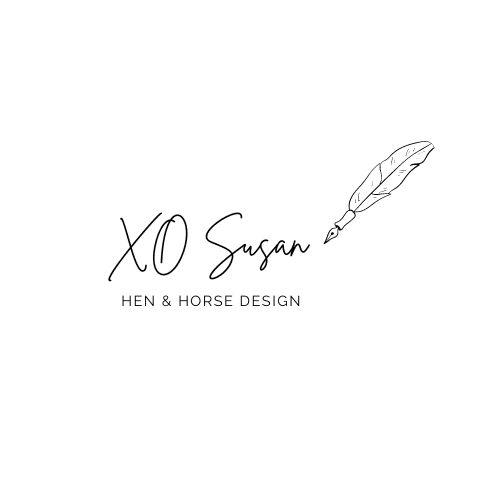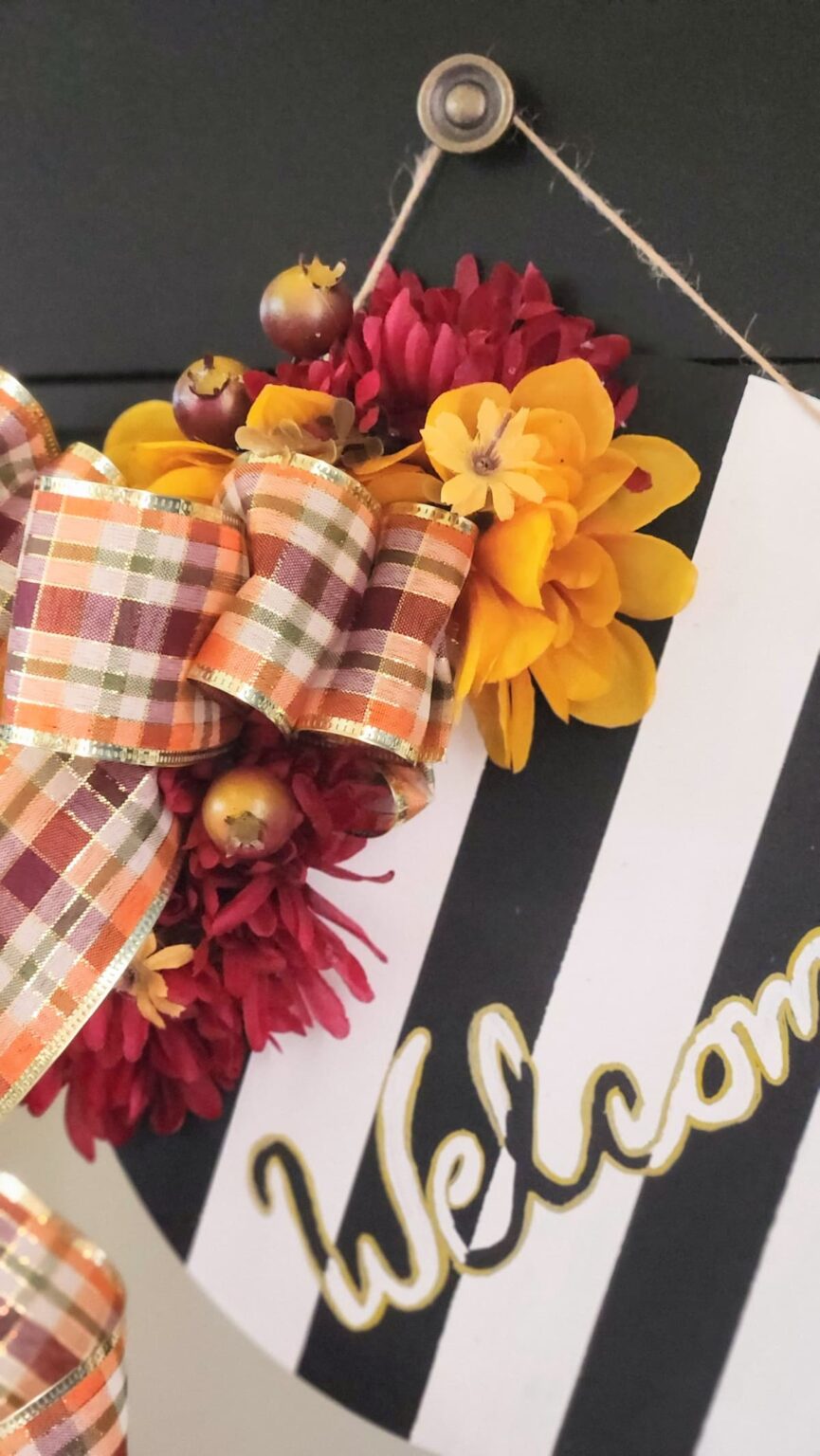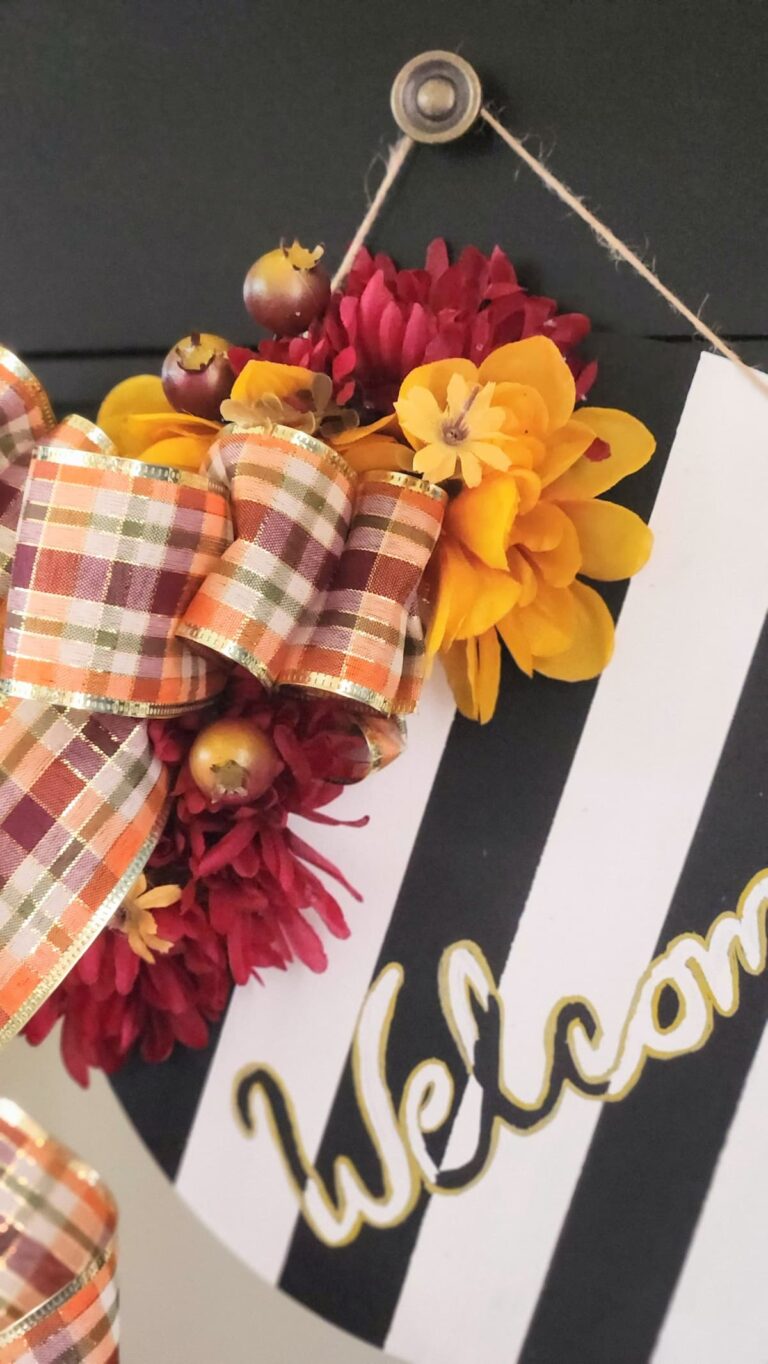 Hey there, crafty friend! Are you ready to dive headfirst into the wonderful world of DIY door hangers? Picture this: a cozy afternoon with your favorite tunes playing in the background, a table overflowing with colorful paints and craft supplies, and an empty wooden door hanger just waiting for your creative touch. It's like a mini canvas for your front door, and trust me, the possibilities are endless for a new pretty welcome sign.