A Quick and Healthy Pesto Recipe You Can Make in 10 Minutes
This healthy pesto recipe is an easy way to get a lot of nutrition. The best part? It only takes 10 minutes!
Pesto is a flavorful sauce that can be used in a variety of dishes. It's usually made with basil, olive oil, Parmesan cheese, pine nuts, and garlic, and it's a great way to add flavor to pasta, chicken, or fish. If you're looking for a quick and healthy pesto recipe, you've come to the right place. This recipe can be made in just 10 minutes!
Allow me to back up just for a second or two here. When my brother asked my sisters and I to come over to make pesto, I thought it would be an hour or so. I mean, how long can it take right? It's a ten minute recipe.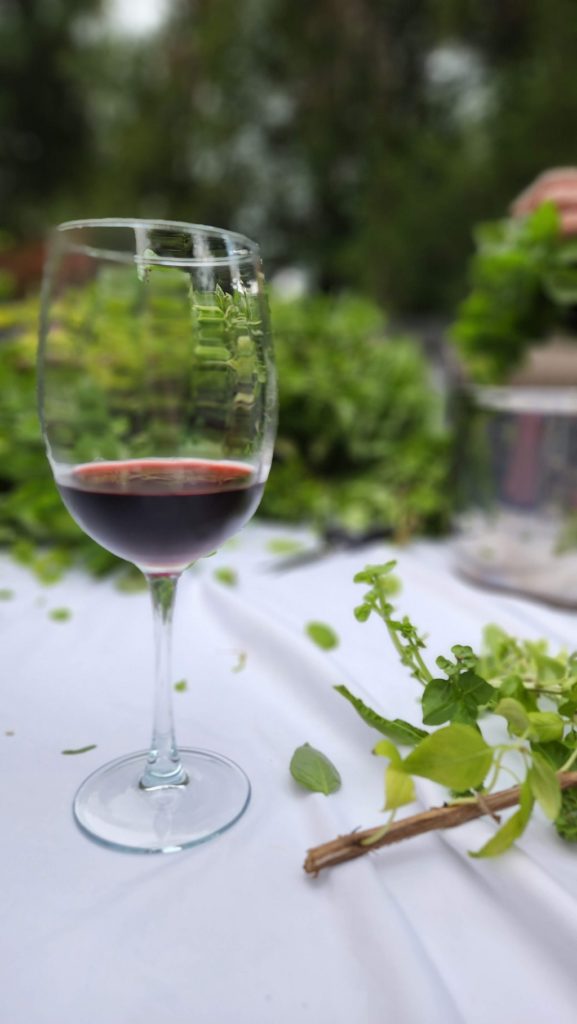 "This post may contain affiliate links which means I may earn a small commission. You may read my
disclosure policy here
".
When I came around the corner, I saw piles! Huge piles of basil! This was not going to be a five-minute job as they say!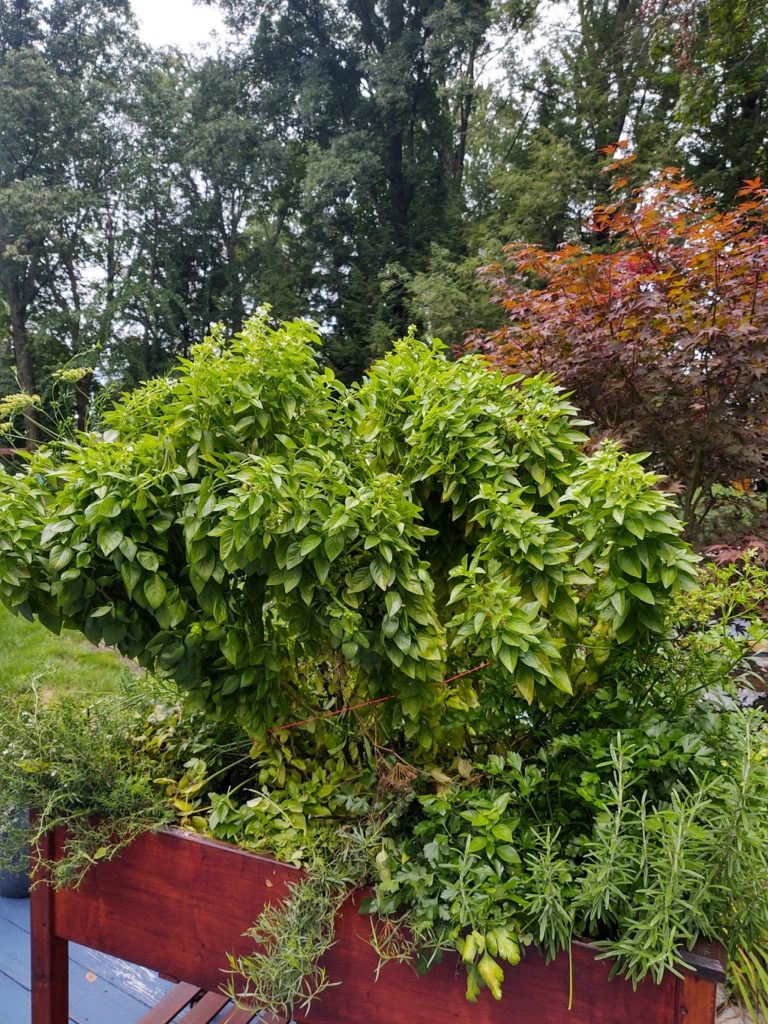 We chatted, listened to Italian music, and drank a little wine! Of course! How fun does that sound! Then came the 'plucking', and more plucking!
In full disclosure, technically, it would only take you 10 minutes to make, unless, of course, you are at my brother's home!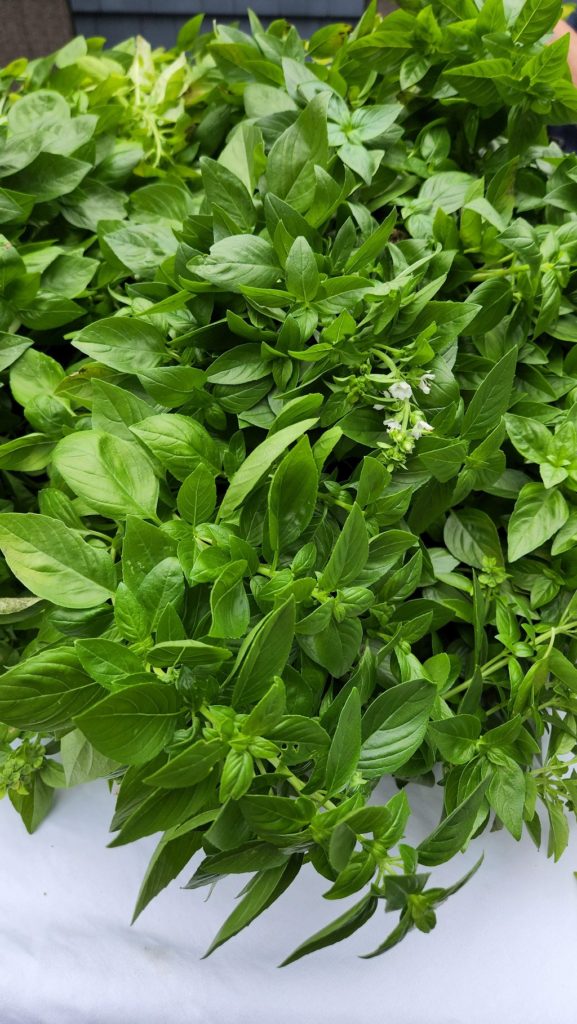 How Do You Make Healthy Pesto?
This recipe is perfect for a quick lunch or weeknight dinner. And it's so versatile! Serve it with your favorite pasta, spread it on some toast, or use it as a dip for veggies. Get creative and enjoy!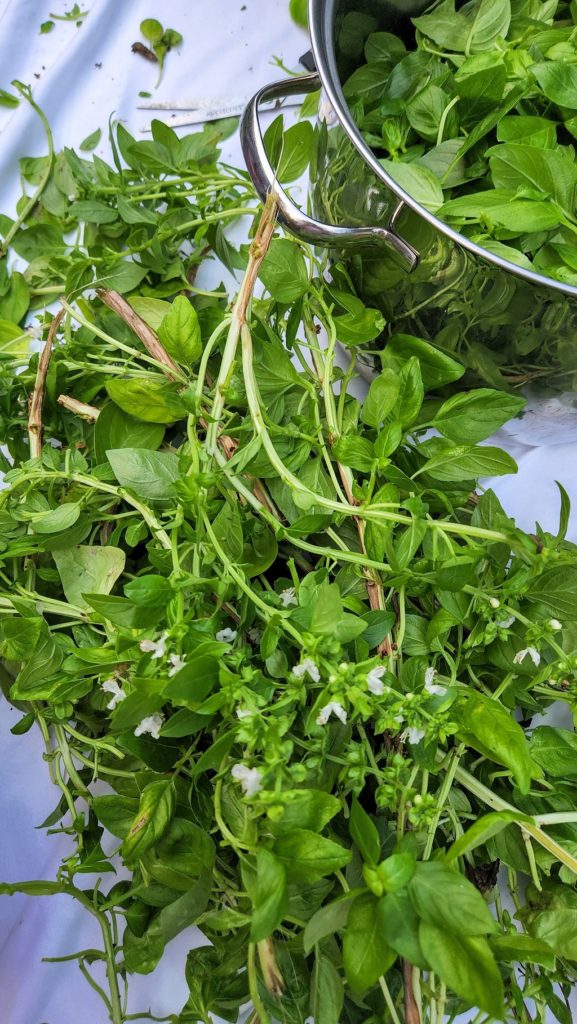 Ingredients You Will Need:
4 cups loosely packed fresh basil leaves
3/4 cup olive oil
1/4 cup grated Parmesan cheese
1 tablespoon pine nuts (optional)
6 medium garlic cloves, peeled (or as much as desired)
Salt and black pepper to taste
a squeeze of lemon juice
ice cube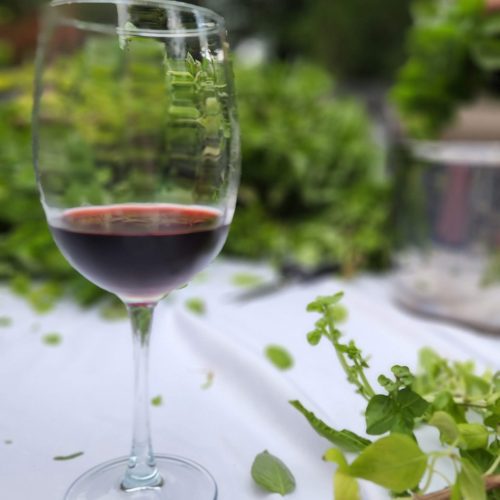 A Quick and Healthy Pesto Recipe You Can Make in 10 Minutes
Equipment
Food Processor

Bowl

Garlic Press

Paring Knife
Ingredients
4

cups

Fresh Basil

3//4

cup

Olive Oil

Use a quality extra virgin olive oil

6

cloves

Garlic

cut garlic cloves in half ( as much as desired )

squeese

Fresh Lemon Juice

1/4

cup

Grated Parmesean Cheese

1

Ice Cube

This will help shock the basil to keep it green
Instructions
Pluck 4 cups of fresh basil from plant

Add basil to food processor bowl

Blend with 3/4 cup of Olive oil

Pulse until blended but not overly so (approximately 15 seconds)

Scrape down side of bowl and pulse for 5 more seconds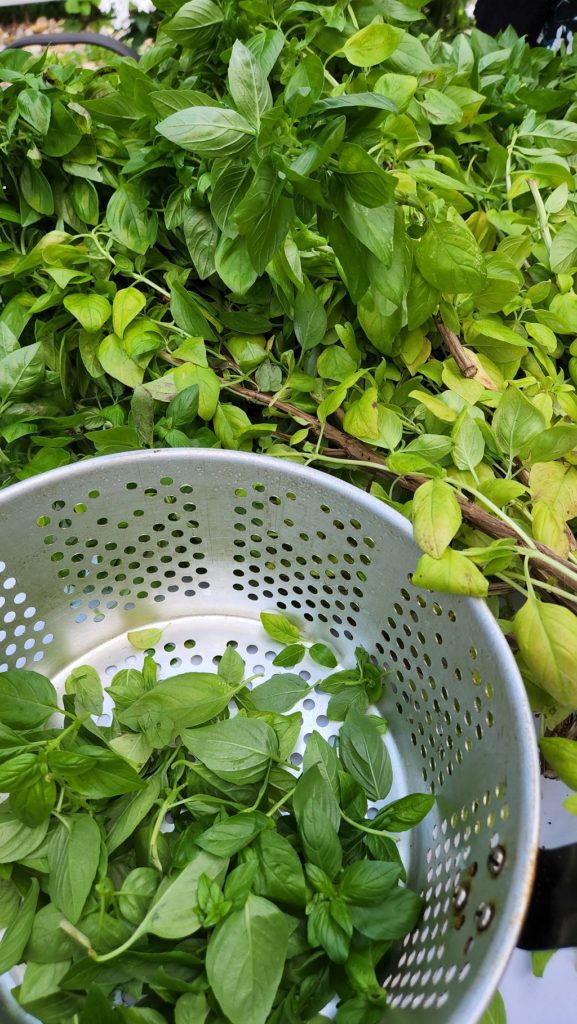 Enjoying this Post? Subscribe here for my weekly newsletter.
Is Pesto Actually Healthy?
Yes! Homemade pesto is a great way to get your daily dose of vegetables. It is packed with antioxidants, vitamins, and minerals. In addition, pesto is a good source of healthy fats, which are beneficial for your heart and brain.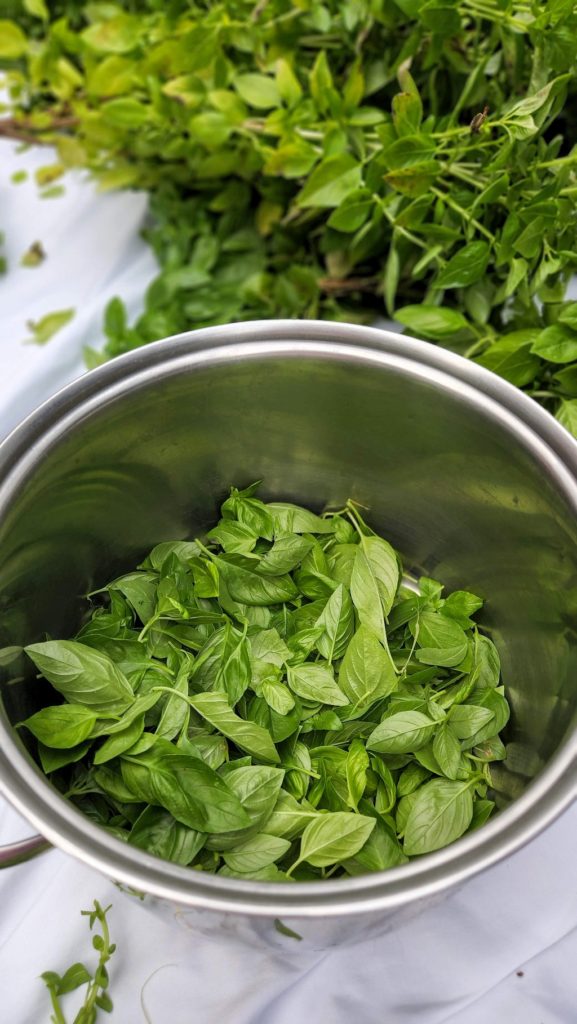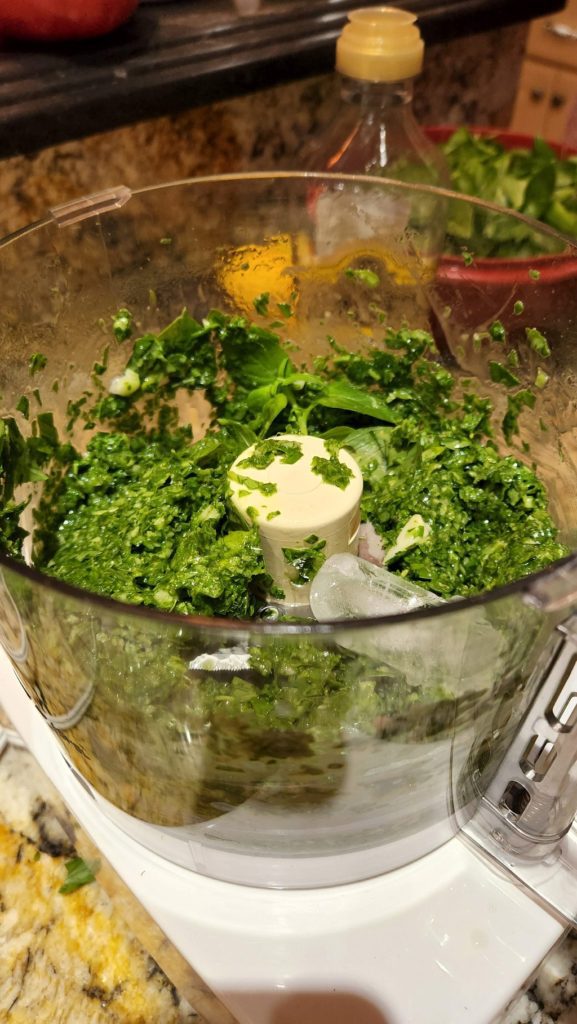 Add olive oil, the basil leaves, several cloves of garlic, and a slight squeeze of lemon juice followed by some grated cheese.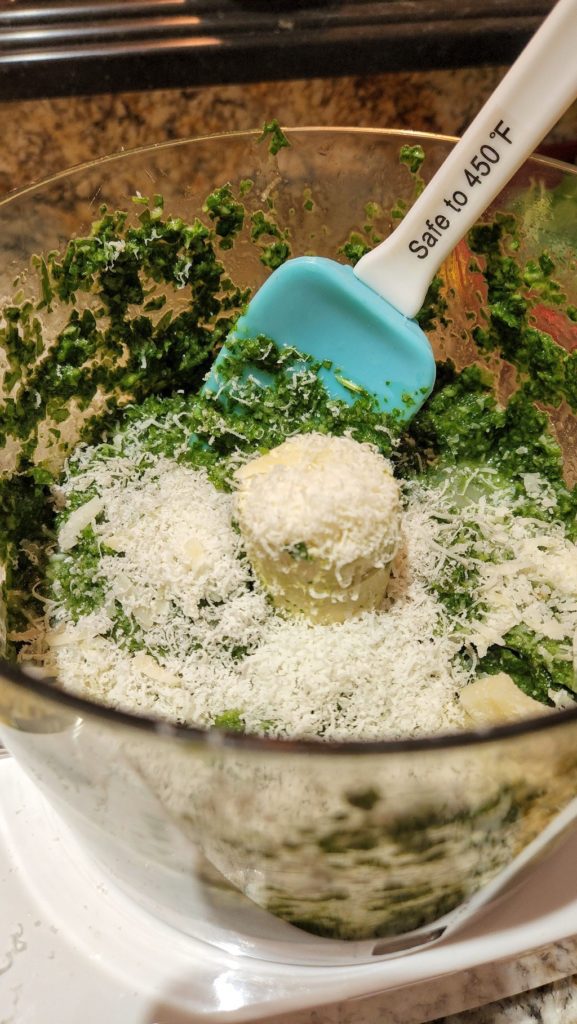 What Type of Pasta to Use for Your Healthy Pesto
When picking out pasta for your pesto sauce, there are a few things you'll want to consider. First, decide what type of pasta you want to use. There are many different types of pasta, from thin spaghetti to thick fettuccine.
If you're looking for a light and refreshing sauce, go with something like angel hair pasta or thin spaghetti. If you're looking for a heartier dish, try using fettuccine or another thick pasta. And finally, consider the ingredients that you'll be using in your pesto sauce. If you're using lots of fresh herbs, go with a thinner pasta so the flavors can shine through. If you're using more hearty ingredients like nuts and cheese, go with a thicker pasta to balance out the flavors.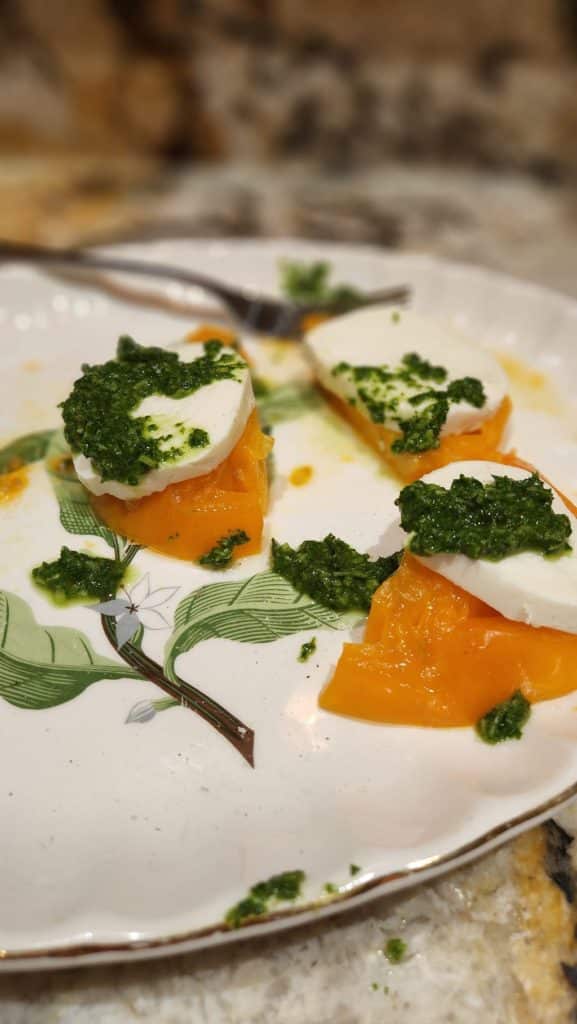 Tips:
toss in one ice cube which will shock the basil and keep it green rather than turning it brown.
If blanching first, dip the leaves in hot water for 2 minutes, then quickly place them in an ice bath.
Love Pesto? How about these Amazing Recipes!
Check how Michele from Vintage Home Designs froze her basil pesto. This is perfect for easy dinner prep.
Looking for a new chicken recipe. Check out Jamie from Family Savvy's baked chicken pesto parmigiana.
What's not to love about this delicious pesto pizza from Love and Lemons?
These grilled pesto shrimp skewers have me drooling from Skinny Taste.
Pin It To Remember It: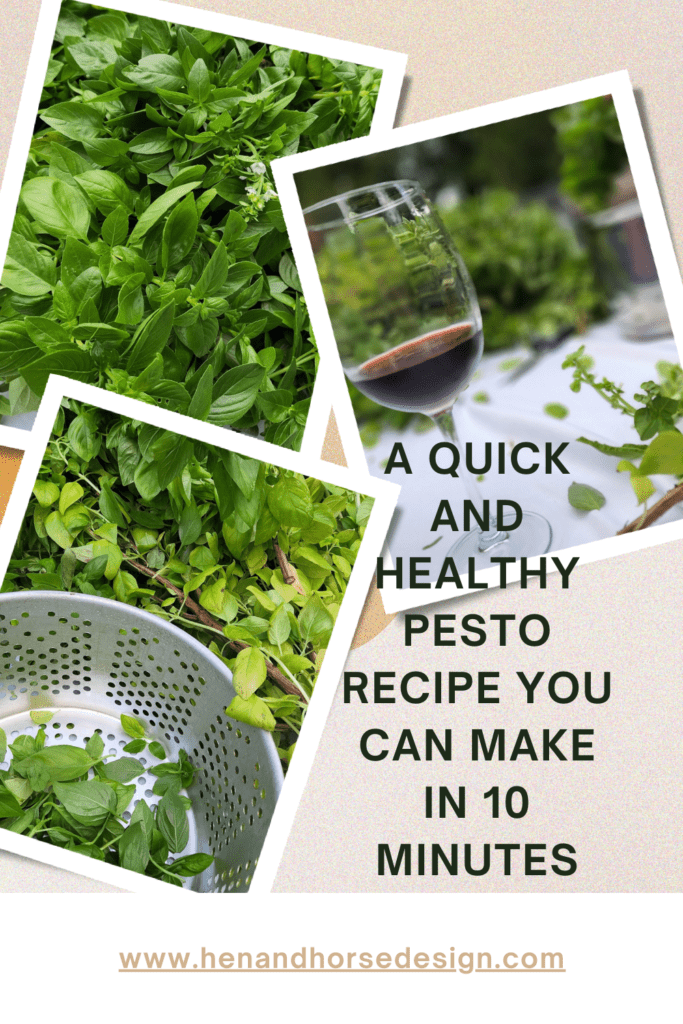 Pesto is the perfect way to use up all of those beautiful basil greens that are taking over your fridge. It's also a great way to get in some healthy fats and protein, thanks to the addition of nuts or seeds. And if you make a big batch, you can have it on hand for quick meals all week long. So go ahead and whip up a batch of this easy pesto – we promise you won't regret it!
Have you checked out my other social channels? Be sure you don't miss out on any of my tips, recipes, or stories! ( you know I love a good story 😉 Follow me on my other social channels for more! Pinterest, Instagram, and Facebook.
If you liked this post, let me know in the comments below. I love hearing from you!
XO Susan